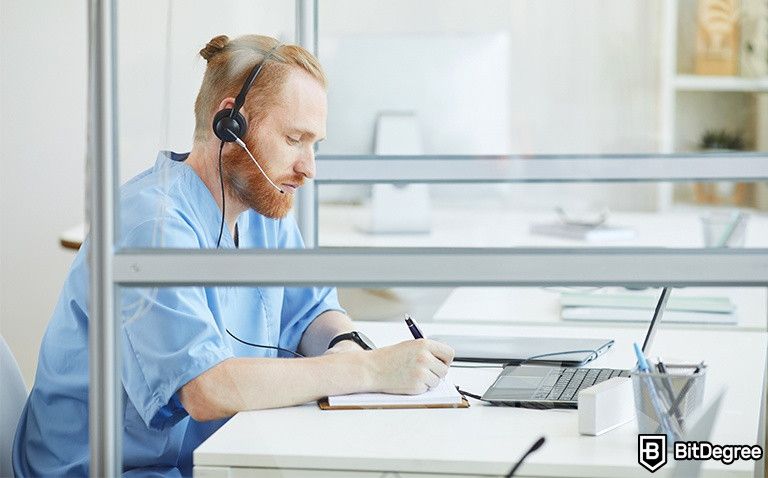 When you ask someone what the most secure job options are in their opinion, chances are information technology will be somewhere on that list. That's not too surprising – technology is everywhere, and all those circuits and lines of code need constant maintenance to run as smoothly as possible.
It's also no wonder that online information technology degree programs are seeing something of a boom. From open universities to MOOCs – it has never been this convenient to develop the skills of an IT expert, wherever you are in the world.
But where do you even start your online information technology degree journey? After all, with so many options out there, how do you know what matches your skill level or interests? Well, much like an IT desk consultant, that's what I'm here to help you figure out.
Today, we'll be exploring ways you can obtain an online IT degree, ranging from the very basics of IT to more advanced corporate cybersecurity principles. We'll also learn how IT differs from computer science and what the career prospects are.
We have quite the journey into IT ahead of us. But first, let's find out why an online information technology degree can be useful to you.
How Valuable is an Online Information Technology Degree?
Now, the question of whether getting an online IT degree is worth it might seem pointless. After all, the tech industry is booming, and experts are needed everywhere.
Latest DataCamp Coupon Found:
EXCLUSIVE 25% OFF
On DataCamp Subscriptions
Follow the Datacamp promo code link & get an exclusive 25% OFF Datacamp subscriptions. Act now while the offer is still available!
Expiration date : 13/06/2023
2,765 People Used
Only 35 Left
But how much value can you get out of online information technology courses? Can't you just watch a few videos on web development and be good to go?
Nope! Not at all. Technically, it doesn't even fall under the information technology umbrella – it's a computer science skill. In fact, they're two distinct fields in the tech world.
Computer scientists develop software and hardware. They are responsible for writing the code that makes the programs we all use functional. Software engineers and data scientists are typical roles in computer science.
Information technology, on the other hand, focuses on maintaining the systems and hardware that computer scientists develop. IT specialists usually work for companies and provide administrative services, like customer support, network engineering, and IT consultations.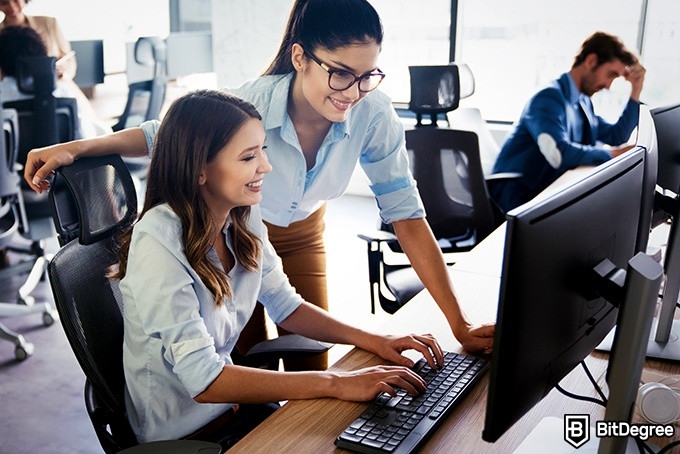 Unsurprisingly, it's very easy and convenient to study IT online. After all, aside from hardware maintenance, most tasks will be handled digitally. So it's no wonder that the internet is full of ways to become an IT expert without leaving your home.
For example, did you know you can get a Master's degree in IT Management from Indiana University without ever stepping foot on the Bloomington campus? You can simply apply on edX and enjoy your student experience, wherever you are in the world!

Of course, you might not be thinking about a postgraduate experience quite yet if you're just getting started. There are plenty of high-quality, informative information technology online schools out there that are beginner-friendly and just as valuable.
So, let's take a look at a few candidates for the best information technology online courses.

Platform: edX
Duration: 6 weeks
Price: FREE
Certificate: YES (paid)
Level: Beginner
Discount: Available
Where to apply? HERE
If you want to work in IT, you need to have the very basics down first. You can't build your skills properly on shaky foundations. Understanding the roles and functions of information technology is crucial.
To start, think of IT as the human body. If you get a headache, you know something's wrong. Maybe you're not getting enough sleep or not drinking enough water. Perhaps your eyes are strained. One malfunctioning part can cause problems for the rest of the system.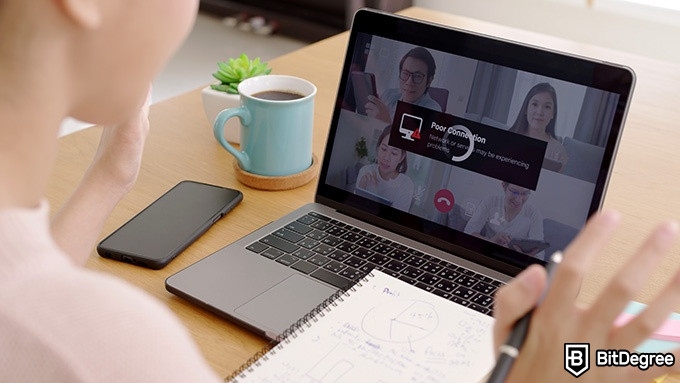 Similarly, if a system component, whether it's hardware or software, stops working the way it should, everything else can fall apart. So, to avoid this, you need to really know the ins and outs of information technology.
And this is what the Information Technology Foundations course on edX is all about. You'll learn the fundamentals of IT as a system and which components it brings together. The key aspects of IT, from software and hardware to administration and communication, will be covered in this six-week online information technology degree.
Perhaps you've always wondered what functions different hardware bits serve, or why programs sometimes just stop working. Well, with this course, you'll learn more about how computers work – both inside and out. And that's barely scratching the surface.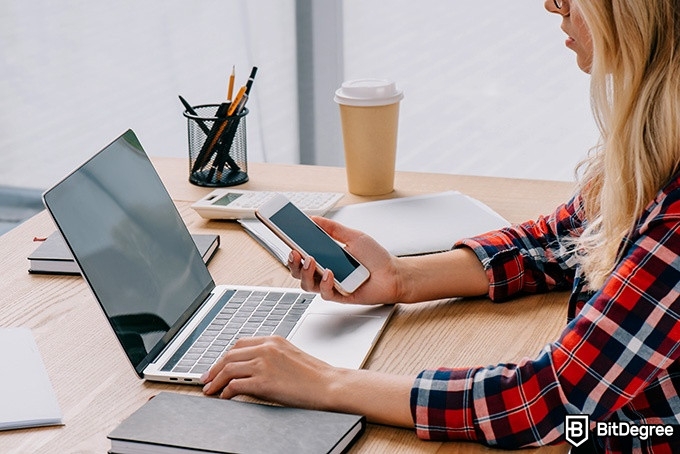 In fact, take a look at some of the curriculum that you'll be diving into:
Information technology systems and their functions
Fundamentals of software development
The role of software in computing environments
Network structures and functions
Software architecture
The role of information systems in organizational success
Human influence on the efficiency of IT systems
Your instructors are Gerri Light and Michelle Watt, lecturers at Western Governors University. Light is the Program Chair at the College of IT, while Watt has over 25 years of experience as a teacher and IT support professional. So, rest assured that you will be taught high-quality content by experts in their fields.

This course is part of the Introduction to Information Technology MicroBachelors program on edX, so if you're interested, you can check out the other online information technology courses on this track – Network and Security Foundations and Scripting and Programming Foundations.
It's possible to get a taster of this online information technology degree for free. However, the audited version is only accessible for a limited time, and you'll be missing out on some of the best features this course has to offer.
One of the biggest perks of the Information Technology Foundations course's verified track is that you'll be eligible to live coaching. While SMS coaching is only available to US residents, you'll also be able to enjoy other bonuses, like graded assignments and a certificate upon completion.
The entire course costs $222 and grants you unlimited access to its entire content, including extra materials. That's forever. Not convinced yet? You can also check out edX's special offers and deals by clicking here.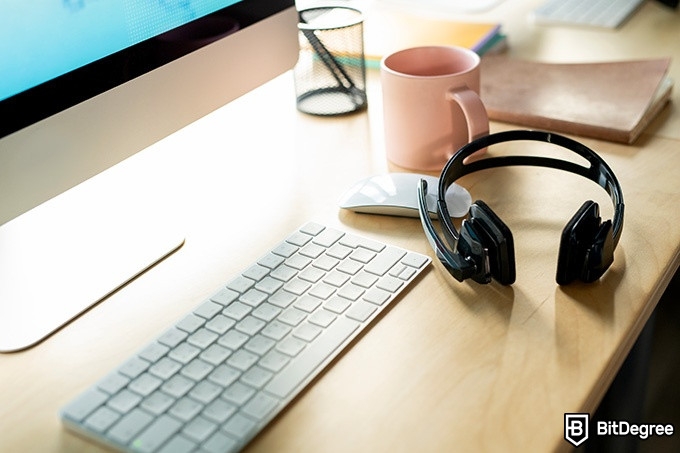 So, don't miss out on this opportunity. Start laying down the first bricks of your IT career and enroll in the Information Technology Foundations course on edX today.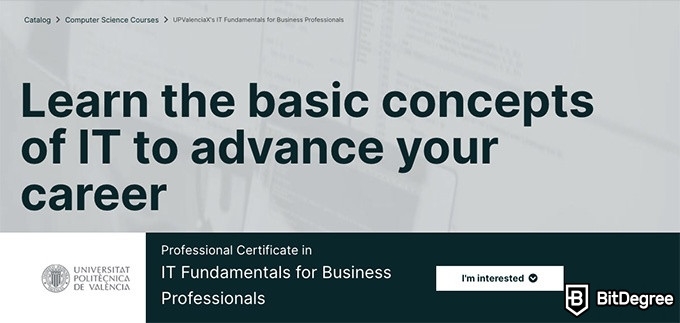 Platform: edX
Duration: 5 months
Price: $375
Certificate: YES
Level: Beginner
Discount: Available
Where to apply? HERE
When it comes to organizational work, IT services are crucial to keep things running smoothly. This means updating the OS, running checks on programs, maintaining the hardware. And don't get me started on dealing with cyberattacks, lost passwords, and risks of leaks – which can be both digital and physical.
The proper functioning of the software and hardware in an organization depends as much on the business professionals working there as it does on the IT maintenance team. If the workers know how to solve certain problems or communicate them properly to the support crew, they can save tons of time – and nerves.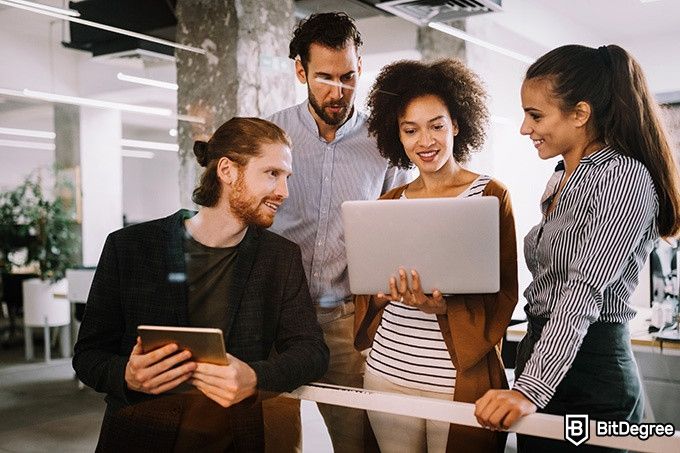 Simply put, technical literacy can be a real lifesaver. And the Polytechnic University of Valencia agrees with that. Their IT Fundamentals for Business Professionals certificate on edX aims to introduce business professionals to the world of IT and provide them with a deeper understanding of what this field entails.
This professional certificate was created for those working in financial, administrative, or management roles. Learners will gain the skills to communicate with IT specialists easily, specify support requirements, and learn to use their digital work tools efficiently.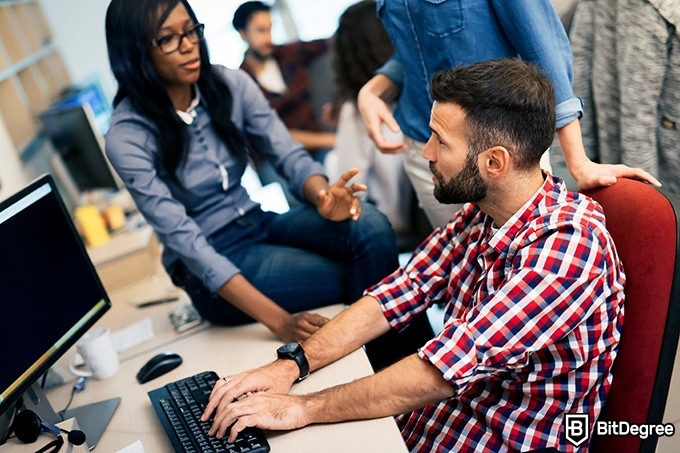 This online IT degree consists of five information technology classes:
All information technology online courses in this program are taught by lecturers from UP Valencia. They'll guide you through the issues related to hardware and software management, digital threats, and even the basics of programming.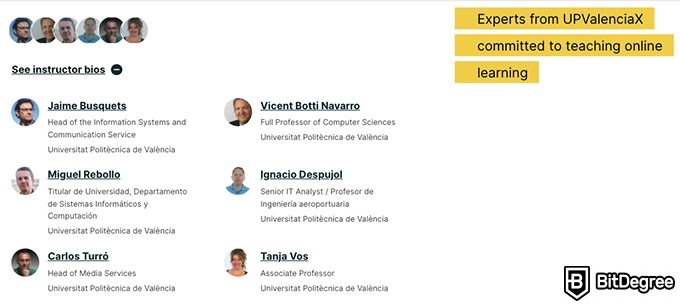 The full professional qualification costs $375 – but you can get it for a discounted price by checking out all the relevant edX coupons and special offers. By the end of this course, not only will you receive a certificate, but you'll also have tangible IT skills to use at your workplace.
It can be just as easy to learn IT even if you have no prior experience in the field. With the IT Fundamentals for Business Professionals certificate, you can become your organization's local problem solver. So, start working on your online information technology degree on edX today!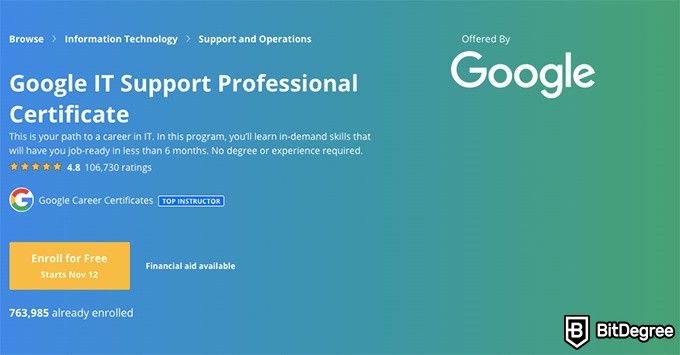 Platform: Coursera
Duration: 6 months
Price: $39
Certificate: YES
Level: Beginner
Discount: Available
Where to apply? HERE
Yes, IT support can be seen as a bit of a meme. You've certainly heard the old "have you tried turning it off and on again?" jokes. And yet, at the end of the day, you can't deny just how important the IT support job is.
Here's the thing – roles in IT support will remain relevant (and crucial!) for as long as we use information technology. And it's not exactly a disappointing career choice either. At an annual salary of over ​​$50,000 in the US, it's seeing a growing interest of applicants. In fact, between 2019 and 2029, jobs in this field are expected to see an 8% growth!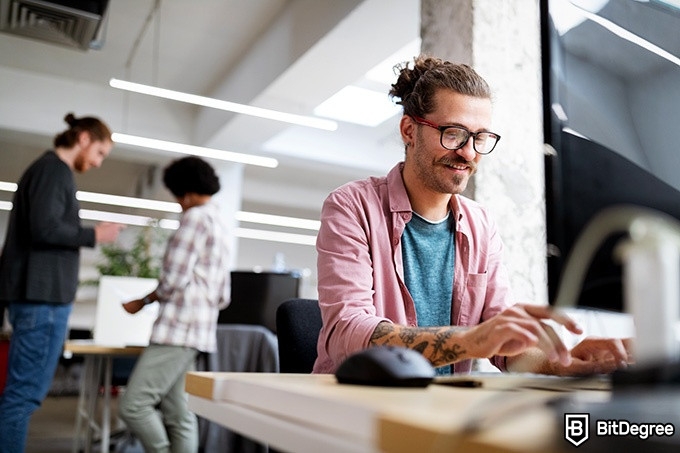 Naturally, you need serious, quality training to excel in this field. After all, not all issues are fixed by a single push of a button. You need expert knowledge whether you aim to work as a help desk technician or are interested in becoming a database administrator.
And when it comes to expertise, is there a better-known name in the IT world than Google? While the tech industry giant is best known for its search engine, it also provides future IT experts with an opportunity to develop their skills.
One of such opportunities is the Google IT Support professional certificate on Coursera. It's a six-month program set to teach you the most in-demand skills required for an IT support technician.

Not only is this course one of the best-rated courses on the entire platform, but it's also one of the biggest, with over 1 million learners already enrolled. It's part of the Google Professional Certificate training program on Coursera, one of the platform's best-known projects.
This online information technology degree consists of five IT classes:
And have I mentioned that you require no prior experience in IT to take part in this program? It's completely beginner-friendly, and you'll be taught everything you need – from fundamentals to the more tech-heavy practical tasks.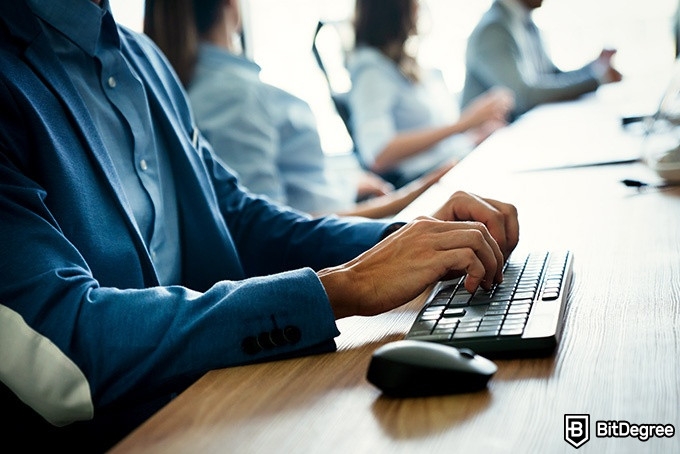 You can access this specialization, as well as other Google online information technology courses, for just $39 a month. This'll grant you access to the entire course, including assignments, additional materials, and a certificate of completion.
So, what are you waiting for? Start taking the Google IT Support specialization course today, and become part of one of the biggest learner communities on Coursera!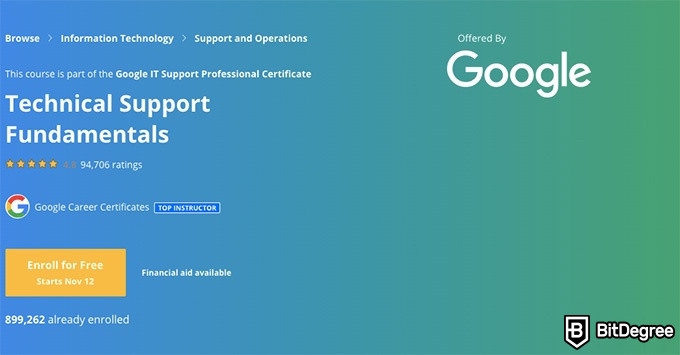 Platform: Coursera
Duration: 25 hours
Price: FREE
Certificate: YES (paid)
Level: Beginner
Discount: Available
Where to apply? HERE
Technical support is a massive part of IT services. You might not find it too surprising, but a lot of IT roles have to do with customer service – answering calls or web tickets, as well as going from place to place to fix tech issues in person.
Naturally, this field requires strong technical knowledge. You may not work only on Windows computers, even if that's your personal preference. Your tasks may also involve fixing issues with phones and tablets. You have to constantly learn and adapt to really make it in this field.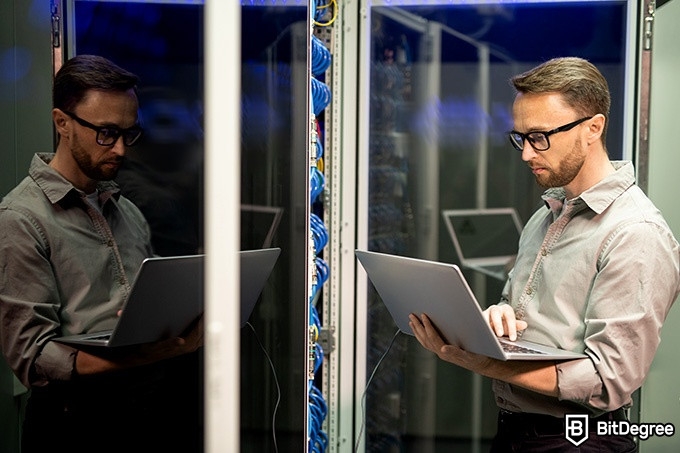 Jumping straight into tech support out of nowhere can feel like a giant leap out of your comfort zone. But there's no need to worry. With the Technical Support Fundamentals course on Coursera, you'll be ready to tackle the most common challenges we face when we deal with technology.
The Technical Supper Fundamentals course is perfect for beginners. The goal is for you to go from someone just dipping their toes in the IT sector to a pro consultant who solves the problem faster than it takes to submit a ticket.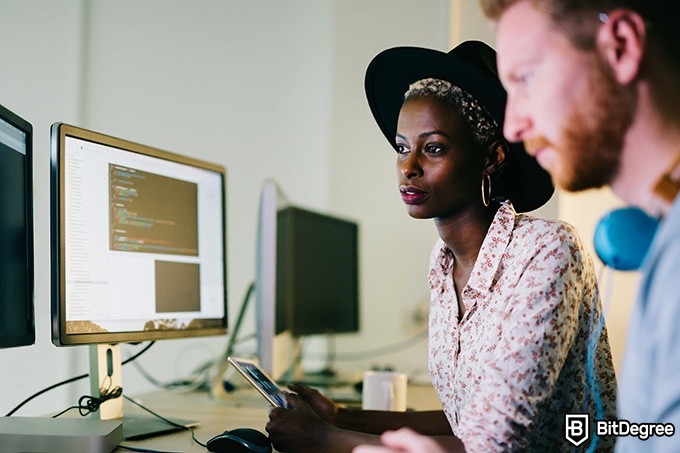 In this course, you'll learn:
Who IT support specialists are and what they do
How to count using the binary system
What pieces make up computer hardware and how to build a computer from scratch
The process of installing and working with different operating systems
What networking is and what impact the internet has on the world
How to manage software on Windows and Linux
Troubleshooting and documenting your work
How to stand out as an ace IT support specialist
This course is brought to you by Google. The industry giant has teamed up with Coursera to help the learner community quickly become the workforce of tomorrow. With this course, as well as the other professional training certificates, they're aiming to prepare world-class IT support specialists.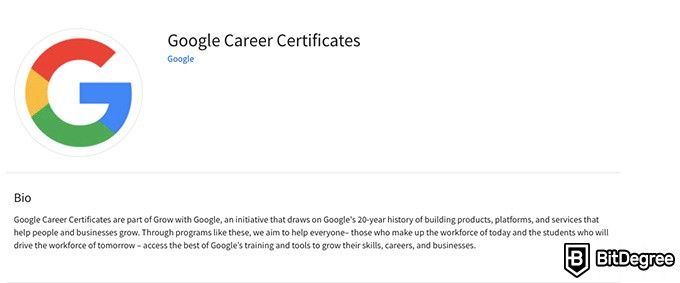 According to one of the reviews, this is a "great course for beginners and experts. Easy to understand and a good refresher for those who have been into IT for a long date. Recommend it to everyone looking for a high-quality course on Coursera."
You can enroll in this course completely for free and enjoy the video classes. However, if you're interested in working on a very exciting final project and embellishing your CV with a certificate of completion, you should consider checking out the Coursera Plus plan!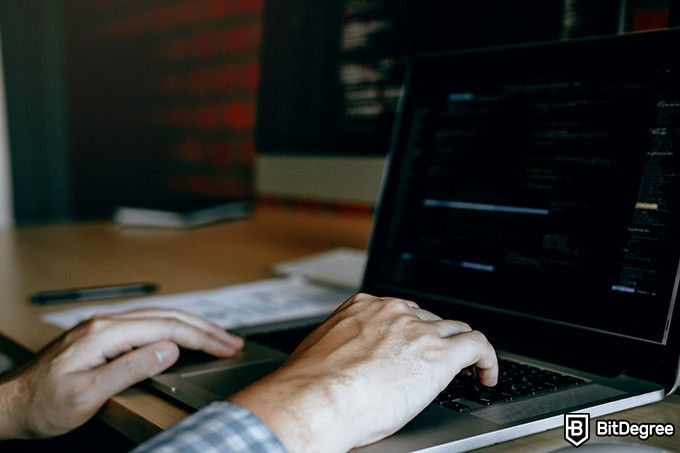 This course is also part of the Google IT Support specialization on Coursera. You can find more information about this online information technology degree program in this article.
So, if helping people out with their tech issues is something that appeals to you, Google's Technical Support Fundamentals course may be the online IT degree you're looking for. With hundreds of thousands of learners, you're sure to learn something truly beneficial along the way – and become part of a large, international community of IT support specialists.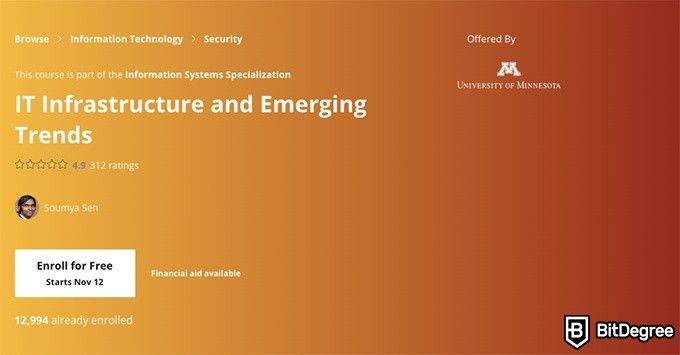 Platform: Coursera
Duration: 8 hours
Price: FREE
Certificate: YES (paid)
Level: Beginner
Discount: Available
Where to apply? HERE
Like all things in life – fashion, food, TikTok dances – information technology follows trends. However, these trends aren't things like color palettes or interior design. They're related to the most cutting-edge technologies. Right now, the hottest technologies in the industry are mobile, cloud, and blockchain.
If you can't swim along with the market, you're doomed to sink. In a field that transforms and evolves as rapidly as IT, you always need to be on the lookout for the next best thing. Knowing that they exist isn't enough either – you need to learn how they can be advantageous to your business.
Of course, you need a starting point to make sure you know how to use the technology to its full potential. And if you require a little help, the IT Infrastructure and Emerging Trends course on Coursera is the one for you.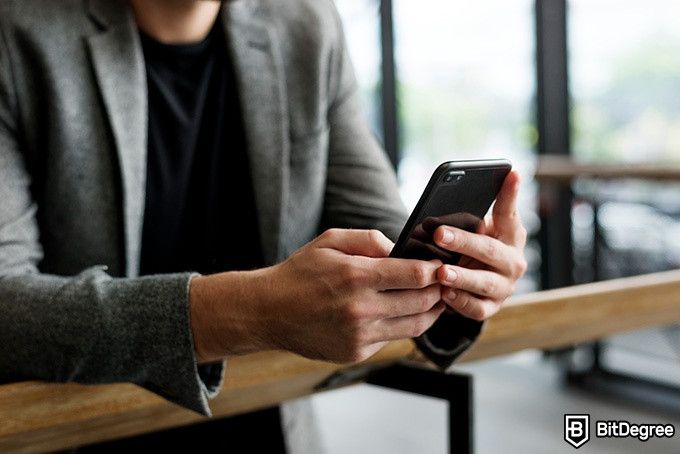 This course is part of the online information technology courses in Coursera's Information​ ​Systems Specialization offered by University of Minnesota. The entire specialization is dedicated to training IT managers and enterprise system experts. The IT Infrastructure and Emerging Trends class focuses on how IT managers can adapt to the newest technologies.
Throughout the five weeks of information technology classes, you'll learn about the features of cloud computing and cloud privacy. You'll find out how wireless and cellular networks work, and what makes mobile an important technology. You'll also be introduced to the essentials of cyber defense and encryption.
You'll even catch glimpses into the future of technology. The course will give you a sneak peek into what the future of data security might look like. You'll also be introduced to the emerging trend of blockchain technology and cryptocurrency.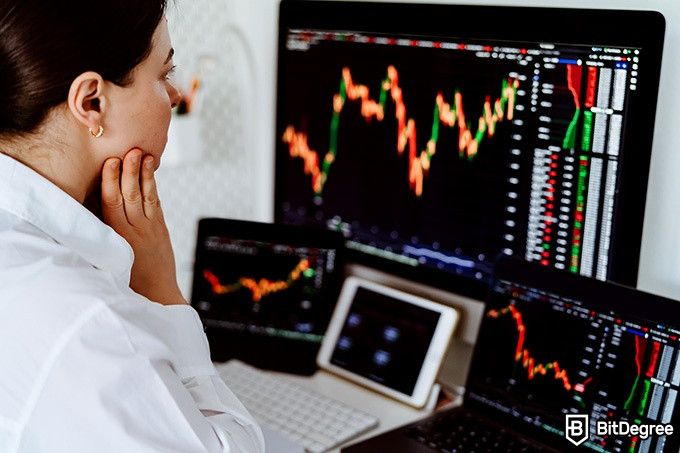 By the end of this course, you'll be able to:
Name the differences between SaaS, IaaS, and PaaS
Define fog computing and its use
Describe short-range communication tools
Understand the principles of mobile marketing
Apply the best practices of cybersecurity
Explain the cryptography and the mining process of bitcoin
Use blockchain technology for your business needs
Your instructor for this course is Soumya Sen, Associate Professor at the University of Minnesota. In this course, he shares his expertise and interest in internet economics, communication systems, and social networks.

You can enroll in this course today, free of charge, and audit the learning materials. However, if you wish to participate in the practical assignments and receive a certificate that you can use to show off your knowledge, you can opt for the paid track with Coursera Plus for just $59/month!
So, whether you're a technology geek or a business professional with a keen eye for all things new – check out the IT Infrastructure and Emerging Trends online IT degree on Coursera today!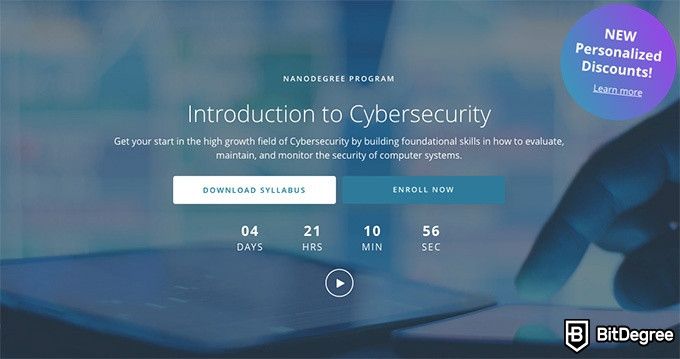 Platform: Udacity
Duration: 4 months
Price: €1436
Certificate: YES
Level: Beginner
Discount: Available
Where to apply? HERE
The digital space is the biggest it's ever been – and it just keeps expanding. And at every corner of this space, new threats emerge and lurk. Hacked accounts, leaked passwords, DDoS attacks, scams, and viruses – venturing into the virtual world can be risky business.
For this reason, it's best not to embark on a digital journey without safety precautions. From a simple defender for personal use to a whole suitcase full of security tools for larger systems – your digital safety is not something to be taken lightly.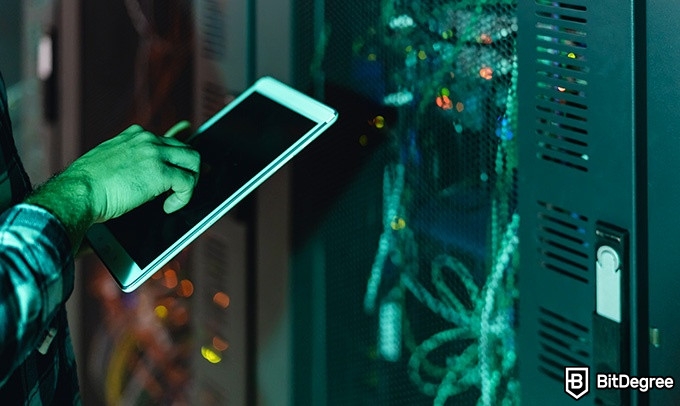 Perhaps you'd like to take matters of internet security into your own hands? If so, I highly recommend you to check out the Introduction to Cybersecurity nanodegree on Udacity. It's a beginner-friendly course that will get you started on your digital security path.
In case you don't know, Udacity offers long-term online IT courses, known as nanodegrees. It offers a range of cybersecurity courses, from beginner to advanced level. In fact, it may be one of the best-known information technology online schools not affiliated with academic institutions.
Taught by globally renowned industry experts, this cybersecurity online IT degree covers four modules:
Cybersecurity Foundations
Defending and Securing Systems
Threats, Vulnerabilities, and Incident Response
Governance, Risk, and Compliance
The first module covers the core principles of cybersecurity and what the experts consider to be the best practices in the industry. You will learn to assess high-level threats, evaluate security techniques in different contexts, and maintain the security of various computer systems.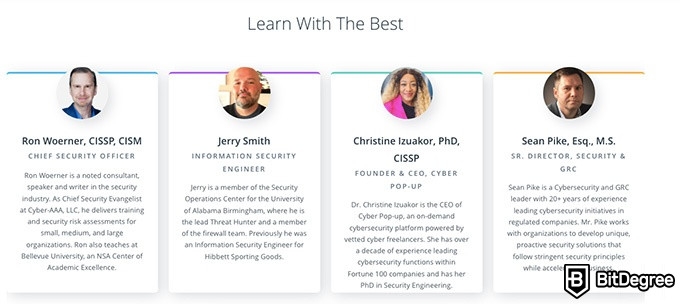 During the Defending and Securing Systems class, you'll have the opportunity to test the defense practices you've learned so far. You will be introduced to the principles of analyzing incidents, and look for ways to improve network security in the future.
In the third module, you'll learn to identify and fix specific security threats and gaps. You will learn the difference between events and accidents, and what vulnerabilities can be exploited by threat actors.
Finally, in the Governance, Risk, and Compliance class, you will delve deeper into the principles of GRC and how it functions to assure operational security within organizations.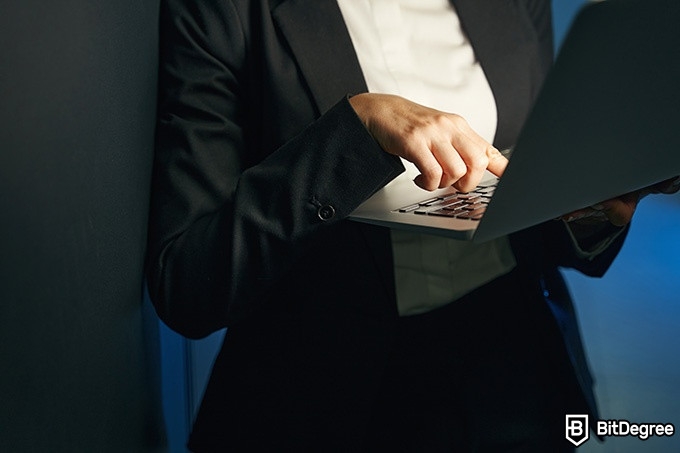 This four-month nanodegree costs €1436. While this might seem like a hefty sum, there are some things to consider. Firstly, you'll get to work on four projects during your studies. You'll be presented with potential real-life cyber threat scenarios and apply your knowledge to solve them.
Besides that, you're able to purchase the full four-month access at 14% off, for €1236! And if you're looking for more discounts and special offers, we have you covered. Simply click here!
So, it's time to take your digital security seriously. Enroll in the Introduction to Cybersecurity nanodegree on Udacity today, and neutralize all threats before they get in your way!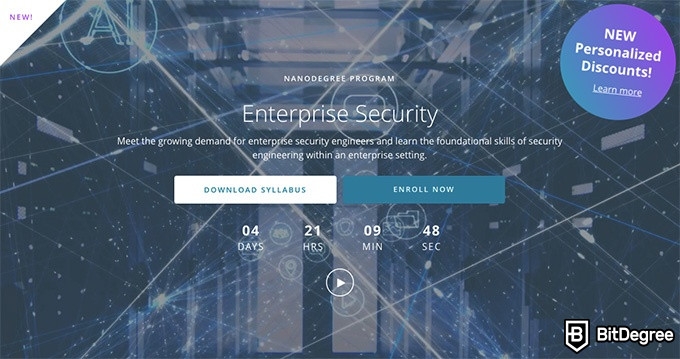 Platform: Udacity
Duration: 4 months
Price: €1436
Certificate: YES
Level: Intermediate
Discount: Available
Where to apply? HERE
While both private users and bigger entities should be concerned with their digital security, their concerns may differ in size. The bigger the entity, the more likely it is that they have more sensitive information to keep safe.
Enterprise security is not something that can be treated as an afterthought. Large-scale companies are responsible not just for the information of their products or internal work, but also for the data of their employees and clients.
Needless to say, enterprise security is a delicate matter. And if you want to learn more about it, you should check out the Enterprise Security nanodegree on Udacity.
This online information technology degree is related to all things corporate security. Enterprise structure can often differ dramatically from smaller organizations and requires customized solutions.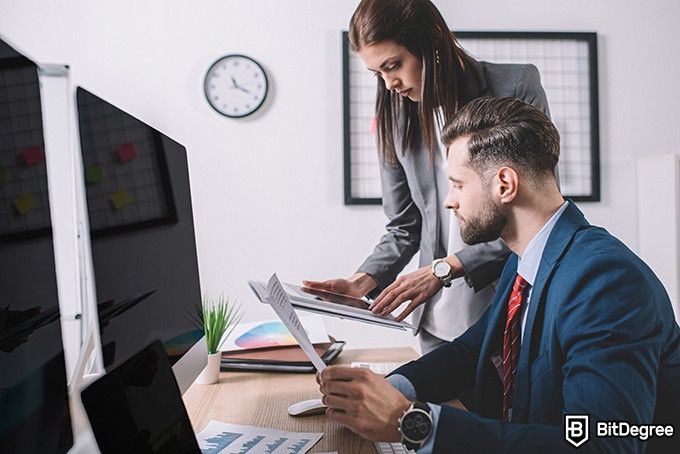 Throughout this four-month nanodegree, you'll learn:
Enterprise Perimeter and Network Security: how enterprises design a secure network architecture
Enterprise Endpoint Security: safeguarding of data and workflows, the infrastructure of individual devices within an enterprise network, and prevention of cyberattacks on the vulnerable channels
Enterprise Wide Application Security: defensive strategies within the development lifecycle of application software, and how defense measures can be reinforced with various digital tools
Enterprise Data Security: concepts such as data governance, encryption, and auditing, as well as the processes of understanding, classifying, and protecting data
Each module of this course is taught by information security professionals who have years of experience in the industry. They bring you a mixture of theory and real-life examples of the threats faced by enterprise companies.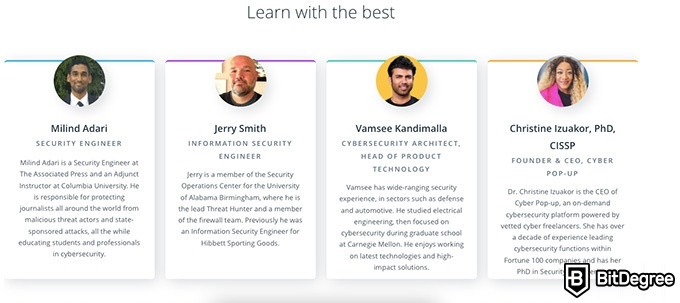 After completing this course, you will have a solid foundation for a further career in the corporate cybersecurity sector. Thanks to the course structure, you won't have to be tied to a single industry or technology, so you can carve your path once you're out in the field.
This entire Enterprise Security nanodegree costs €1436. While this may seem like a lot compared to the other information technology classes on the list, you have to consider the range this course offers.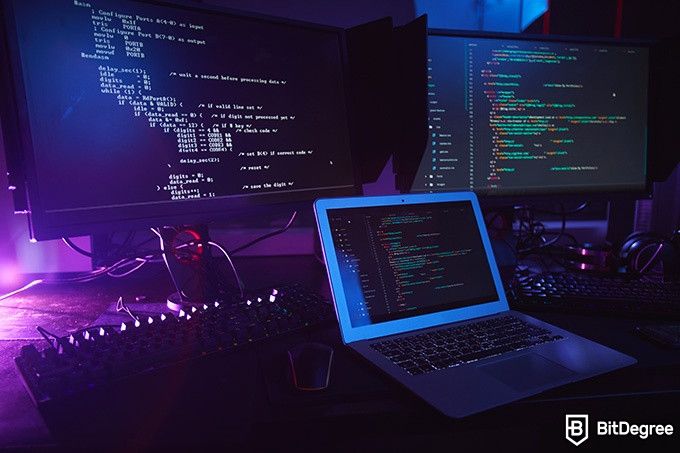 Throughout the course, you'll work on projects based on real-life scenarios and get a taster of what it's like out in the field. You can use these projects as your portfolio boosters. And you can discuss your work with other students on the community board.
Interested in exploring the corporate world of security? Enroll in the Enterprise Security nanodegree on Udacity, and get some of the best career boosting that IT online courses can offer!
Conclusions
There are so many pieces that make up the machinery of information technology. That's both the physical pieces – computer hardware, communication devices, your handy dandy work kit – and the not quite literal ones.
Whether you're interested in supporting clients, fixing software errors, or if you want to stand in the front lines of cybernetic defense, an online information technology degree can open more doors for you than you could ever imagine.
So, now's your turn. Take the first step and become an ace IT support specialist or the toughest cybersecurity expert in the field. Check out one of the courses offered in this article, and get the first few pages of your IT portfolio set!
Leave your honest feedback
Leave your genuine opinion & help thousands of people to choose the best online learning platform. All feedback, either positive or negative, are accepted as long as they're honest. We do not publish biased feedback or spam. So if you want to share your experience, opinion or give advice - the scene is yours!