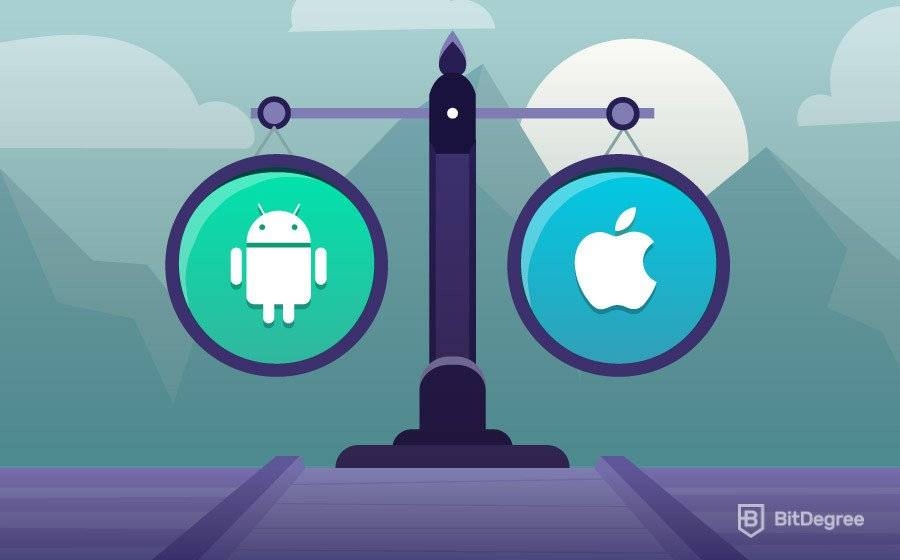 While the trends and fads of the market keep changing ever since trade was invented, one thing stays true: to be popular, you have to be accessible. The more users can reach and try your products, the more of them will choose it at the end. For developers, the key to that is making the product accessible for various operational systems. That is why we strongly believe it's smart for both businesses and programmers to look into cross platform mobile development.
Why get into cross platform mobile development?
As of fall of 2023, almost sixty percent of population use the Internet on their mobile devices actively. No wonder: not only mobile phones are with us all the time, but the Internet providers keep constantly increasing the area coverage and the speed. What does this mean to businesses? First of all, while a desktop application might have been enough in the past, that ship has long sailed now.
Latest DataCamp Coupon Found:
EXCLUSIVE 67% OFF
On DataCamp Subscription
Follow the Datacamp promo code link & get an exclusive 67% OFF Datacamp subscription. Act now while the offer is still available!
Expiration date : 01/04/2023
2,765 People Used
Only 35 Left
According to Statista, over 98 percent of smartphones in the world use either Android or iOS as their main operational system. Therefore, it's only natural most companies crave to satisfy the fans of both of these giants. It's a lucrative field, too: according to predictions, the revenues from mobile applications will surpass 500 billion dollars by 2023. Why create native iOS or Android software, when you can create something to accommodate them both by doing half the work?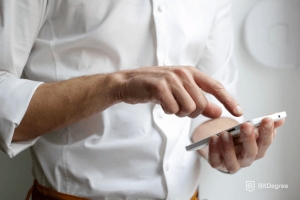 Cross platform mobile development has multiple advantages for a developer. First of all, it allows you to reuse a significant account of code, meaning there's less time and effort to put in. This makes the production both cheaper and faster. For a business, less time spent in development also equals to an earlier release – and, in turn, quicker profits. In addition to that, releasing one cross platform app instead of multiple native apps lets them save on marketing.
Nevertheless, there are a few cons as well. The platforms you're developing for might sometimes have different levels of feature support, which will put certain limitations to the user experience. If you choose to use a cross platform mobile development framework, you might also find out that not every tool available in them can be used on a certain platform. These compatibility issues might make you turn to native Android or iOS development tools.
Native and cross platform app development: the difference
In the case of Windows Mobile, iOS and Android app development, each platform has something called a software development kit (SDK for short). Usually, it contains a compiler, a debugger and other development tools. In most cases, it also prefers some programming languages over others. For example, Android mainly supports Java, and most iOS development tools use Swift or Objective-C. Using an SDK, you can create an app which will be native to that specific platform.
Now, how do we do cross platform mobile development? The first way is by using an application programming interface (API), which acts as an intermediary between the code and the operating system. This can be achieved with an integrated development environment (IDE), usually coming from a third party.
The second way is also known as the hybrid approach. Why? Because it contains both mobile and web development techniques. Basically, you use HTML5 and CSS to code the graphic user interface (GUI), and wrap it inside a WebView container found in the SDK. WebView allows you to manipulate the user experience and allows them to use the functionalities of the hardware (e.g., the camera of their smartphone) to a certain limit.
However, some actually claim that hybrid programming is not a type of cross platform mobile development, and the only quality they both have is shareable code. The design part of the hybrid app has the advantages of a cross platform one, but the control elements are usually native still. You should also remember rendering CSS and HTML5 eats up a ton of resources of central and graphics processing units. This means the app will drain the users device battery much faster.
The best cross platform mobile development frameworks
The main advantages of cross platform mobile development are not only increased accessibility of your app: it also optimizes the processes of testing and maintenance. For your first steps, we'd advice you to go with specialized frameworks. Having a specific toolset to guide will smooth the learning curve. Now, let's see your best choices.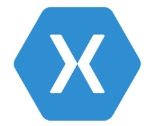 Xamarin
Xamarin is a Microsoft cross platform development framework that allows 75–90 percent of the code to be shared between different systems. The coding language Xamarin uses is the Microsoft-developed C#. The framework is also free and open source: there are over sixty thousand active contributors as of now. It is, however, not just meant for cross platform mobile development, and works just as well for desktop applications.
By supplying the tools needed for mobile app development, it extends the .NET development platform. What exactly does it contain? Well, first of all, you get the base framework that lets you access the native features. In addition to that, there's a wide selection of libraries and extensions for the code editor (e.g., for syntax highlighting). You can also use the packages available to .NET users. Using the ahead-of-time compiler lets you avoid some performance issues, too, as the app you design will run directly in the hardware of the mobile device.
React Native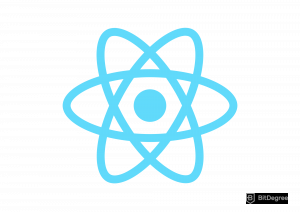 Another good choice for a cross platform mobile development framework is React Native, developed and presented by Facebook in 2015. It works pretty much identically to React, but is mobile-oriented. This also means you get to write your code in JavaScript without any need to learn the specific coding languages a platform might require (Java, Swift, or Objective-C). According to annual StackOverflow surveys, JavaScript has been the most popular programming language for six years in a row now. Talk about a quick pick-up!
You can use React Native for developing apps for iOS and Android. In fact, the team at Facebook first used it for its own cross platform app called Ads Manager. React Native is also oriented to creating the best user interface (UI) for mobile devices. Thus, it's a great choice when you need high responsiveness and intuitive use. JavaScript is able to interact with the native environment asynchronously, which also speeds up the loading.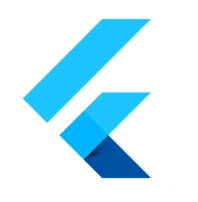 Pros
Easy to use with a learn-by-doing approach
Offers quality content
Gamified in-browser coding experience
Main Features
Free certificates of completion
Focused on data science skills
Flexible learning timetable

Pros
Simplistic design (no unnecessary information)
High-quality courses (even the free ones)
Variety of features
Main Features
Nanodegree programs
Suitable for enterprises
Paid certificates of completion

Pros
Huge variety of courses
Easy to navigate
No technical issues
Main Features
Huge variety of courses
30-day refund policy
Free certificates of completion
Flutter
Initially released by Google in 2017, Flutter is the youngest of the bunch presented here. However, just like Xamarin, it is more than just a cross platform mobile development framework. You can also use it to develop for Google Fuchsia, Mac, Windows, Linux, Web, and even embedded systems. What's unique to Flutter is the programming language: it uses Dart, which, just as the Flutter itself, was developed by Google. Among the famous clients of the framework are Realtor.com and The New York Times.
Flutter has received praises due to its hot reload feature, allowing the developer to instantly review the changes made by the most current updates. There is no need to restart the application after editing its source code: the effect will be shown immediately in the Flutter framework. This makes it easier to experiment, add new features, and fix small bugs in your program.
The finishing remarks
The bottom line is, it's definitely worth to take up cross platform app development. While it has a few weak spots, it also has clear perks to both business owners and developers. According to Glassdoor, it's also a career path that allows its professionals to lead rather comfortable lives. Feeling excited? Then roll up your sleeves and get down to work – that nice salary won't earn itself!
Leave your honest feedback
Leave your genuine opinion & help thousands of people to choose the best online learning platform. All feedback, either positive or negative, are accepted as long as they're honest. We do not publish biased feedback or spam. So if you want to share your experience, opinion or give advice - the scene is yours!