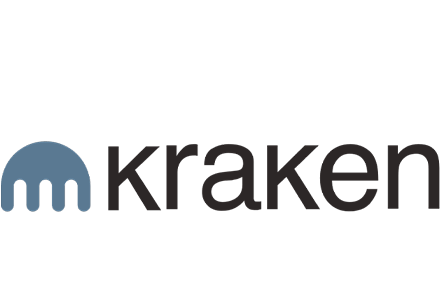 There are hundreds of different cryptocurrencies and almost as many different places to buy them. These places are called exchanges. Selling and buying cryptocurrency via an exchange is becoming big business.
One of the biggest crypto exchanges is called Kraken. In this Kraken exchange review, I'm going to tell you everything you need to know about this exchange. I'm even going to tell you some stuff you don't need to know, just for fun!
Shall we begin?
Pros
Secure and reliable
Low fees
A good amount of fiat currencies accepted
Cons
Not the most helpful customer service
Kraken Review: The Kraken Story
Once upon a time in San Francisco, California, there was a young man named Jesse Powell. Jesse was a big fan of all things crypto.
In 2011, Jesse visited the offices of Mt. Gox. Mt. Gox was the world's biggest crypto exchange. During his visit, Jesse was shocked by what he saw. Mt. Gox had been hacked and Jesse could see why. It was poorly run and in danger of losing its customers' money.
Jesse decided to build an exchange that was safer and better organized. He called it Kraken.
By 2014, Kraken was one of the most respected exchanges in the business. Within the same year, Mt. Gox got hacked again, lost $460 million of its customers' money and went bankrupt.
Jesse Powell understood that getting customers to trust cryptocurrencies and exchanges was very important. That's why Kraken formed links with banks in Germany and Japan. It was also the first crypto exchange that was listed on the Bloomberg Terminal (a tool used by bankers around the world).
Kraken became a platform that customers could trust!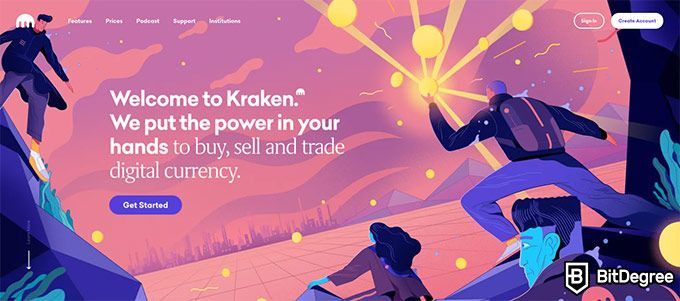 In 2017, the exchange had some issues. It was closed for updates in January 2018. It lasted one week. Fans praised the platform for taking the problems seriously, however, there were also some people who believed that the issues will continue for Kraken.
The world of crypto can be unpredictable, so it's hard to tell what will happen to Kraken in the future.
Now, let's look at what kind of platform Kraken is in more detail.
Latest Kraken Coupon Found:
ONLY $10 TO START
Limited-Time Kraken Holiday Sale
Sign up now to Kraken & start your journey with as little as $10. Take advantage of this Kraken Holiday Sale deal and seize the opportunity to build your portfolio from the ground up.
Expiration date : 14/12/2023
2,937 People Used
Only 37 Left
What is Kraken?
Kraken is a cryptocurrency exchange, but you already knew that, didn't you? It allows users to trade using fiat currencies as well as for cryptocurrencies.
Note: A fiat currency is any currency that is supported by a government. They are the legal currencies of countries. Examples of fiat currencies are the US Dollar, the British Pound, and the Chinese Yuan.
Kraken allows users to trade in these fiat currencies:
US Dollars (USD)
Japanese Yen (JPY)
Canadian Dollars (CAD)
British Pounds (GBP)
Euros (EUR)
Australian Dollars (AUD)
Swiss Franc (CHF)
The amount that is spent in each of these currencies is called their trading volume. Kraken has the largest Euro trading volume of any other exchange.
The exchange has 38 different cryptocurrencies and even more available pairs. The more popular a cryptocurrency is, the more trading pairs it will have.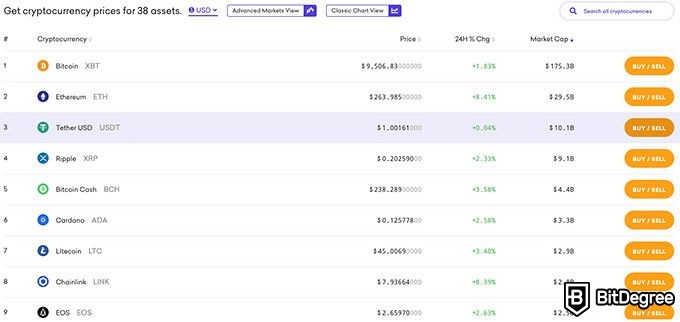 Note: Trading pairs are currencies put into pairs and given a relative value. It's a bit like the Bureau de Change at the airport where the pairs look like this; 1 USD = 106 JPY. A trading pair on Kraken will look like this; 1 BTC (Bitcoin) = 6770 EUR (Euro)
Kraken PROS
✓ Fiat currency trading
You can trade with six different fiat currencies on Kraken. This means that you don't need to visit other exchanges before you start trading. Exchanges like Bittrex only allow trading with cryptocurrencies.
✓ Security
So, is Kraken safe? Jesse Powell and the Kraken team learned a lot from the Mt. Gox hacks. Kraken has never been hacked. It keeps most of its currency offline. It also offers users two-factor authentication for their accounts.
Note: On Kraken, two-factor authentication is where a user's account has two kinds of a password. The first password is set up by the user and the second is created by an app like Google Authenticator or Yubikey.

✓ Fees
Kraken fees are some of the lowest on the market. Trading fees are between 0% and 0.26%. What you are charged per trade depends on whether you are buying or selling. Buyers usually pay 0.16% and sellers usually pay 0.26% on each trade.
Kraken fees also depend on 30-day trading volume and the currency pair that is being traded.
✓ Choice
Kraken offers a good choice of cryptocurrency to trade with. Some exchanges only offer the most popular coins. However, even more recommended exchanges, such as Binance, can provide you with more than 150 cryptocurrencies to choose from.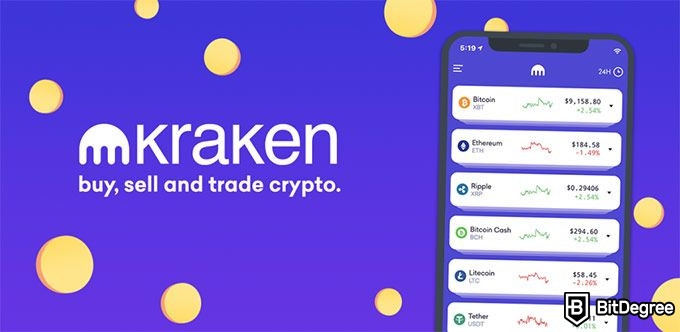 ✓ Reputation
Kraken has worked hard to gain global respect. It was one of the first exchanges to prove that it manages to keep all of its customers' money safe. Kraken managed to do that using a proof-of-reserves audit.
Note: A proof-of-reserves audit is a test that a bank or an exchange can take to show its customers that their money is where it should be.
✓ Support
Kraken provides a lot of helpful information on its site. Newbies to the site can go to "Help" and then "Support" to get lots of useful tips. Many other platforms don't have such an option.
✓ Mobile App
Kraken has an app for trading that allows you to use it on the go. It has a clear interface and is super simple to use. What is more, you'll be able to take advantage of exceptional trading features.
This Kraken review is not only about the good stuff, you need to know the bad aspects too. So here it is!
Latest Kraken Coupon Found:
ONLY $10 TO START
Limited-Time Kraken Holiday Sale
Sign up now to Kraken & start your journey with as little as $10. Take advantage of this Kraken Holiday Sale deal and seize the opportunity to build your portfolio from the ground up.
Expiration date : 14/12/2023
2,937 People Used
Only 37 Left
Kraken CONS
✗ Reliability
In 2017, Kraken had a few problems. The exchange couldn't cope with the number of users that were signing up. It also had to deal with several cyber attacks. These problems meant that Kraken had to close for about a week in January 2018! However, after that, it came back with even better, improved security.
✗ Customer service
Multiple exchange platforms have a poor customer support, Kraken is one of them. However, it seems that the company is doing their best to improve it.
Quick Tip: It's important to remember that crypto exchanges aren't banks. They don't want to be a bank! There isn't a telephone number you can call or a building you can go to if you have a problem. You're on your own! That's why you should take advantage of the most secure wallets.
So, you already know what Kraken is, its pros and cons. Now it's time to move further and figure out how to start using Kraken.

Did you know?
How to Start Trading on Kraken
1. Registration. Go to the Kraken homepage and click on "Sign Up". Create a username and password. Do not use PASSWORD1234 as your password! You're better than that! Enter your email address. Click on "Sign Up".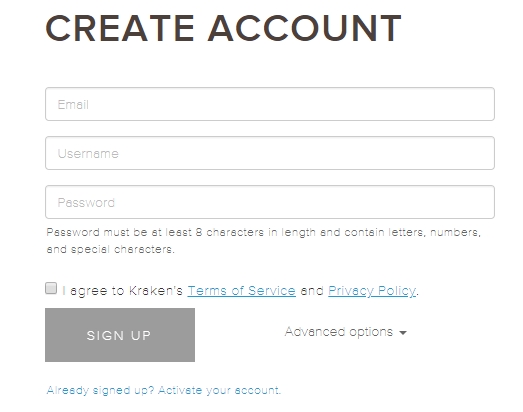 You'll receive an email from Kraken with an activation code in it. Enter the code, your username, and your password. Click "Activate Account".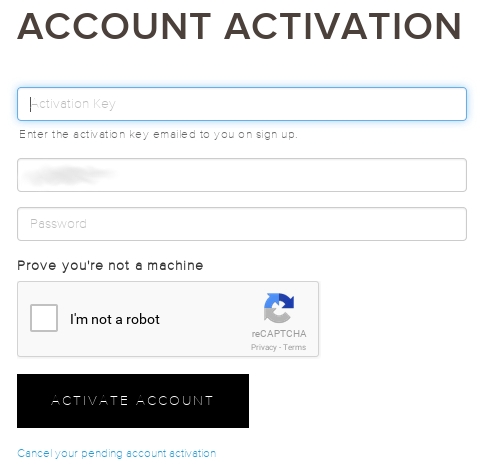 You already have a registered Kraken account!
2. Get verified. Kraken has five tiers (or levels) of verification (0-4). Verification means that you need to prove that you are who you say you are. The proof you need is different kinds of personal information.
The first three levels don't need much proof but the last two need quite a lot. Tier 0 lets you look around and that's it. To trade, you need at least Tier 1 verification. This Kraken review will cover how to get verified to Tier 1 and 2. On your account screen click on "Get Verified".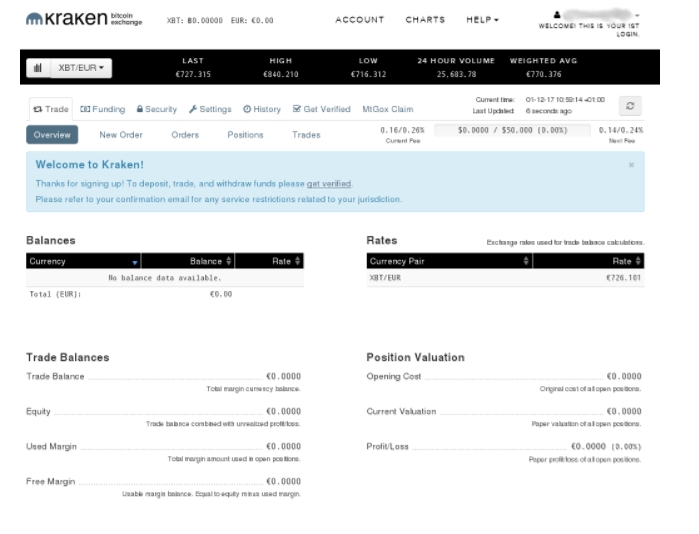 To get Tier 1 verification, you'll need to enter your name, date of birth, country, and telephone number.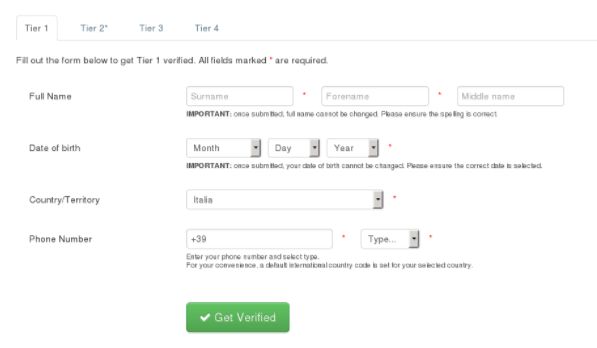 Click on "Get Verified" and that's it!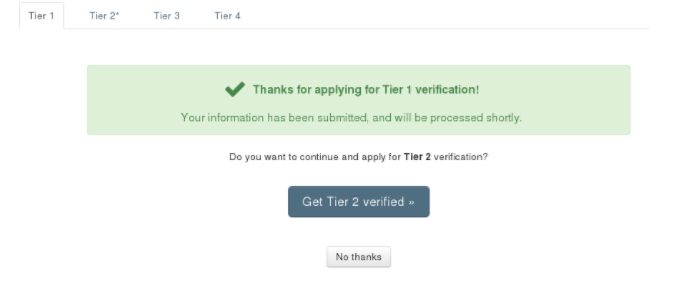 As a Tier 1 user, you will only be able to deposit (put in) or withdraw (take out) with cryptocurrencies. There is also a 2,500 USD limit on how much cryptocurrency you can withdraw each day. Tier 1 is not a lot of fun! I recommend getting verified to at least Tier 2.To do this, click on "Tier 2". You'll need to give proof of address. You'll need to give this information: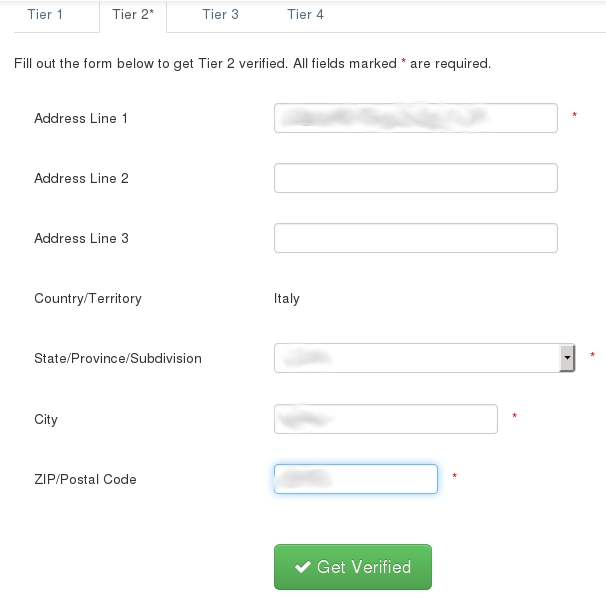 Now, click on "Get Verified".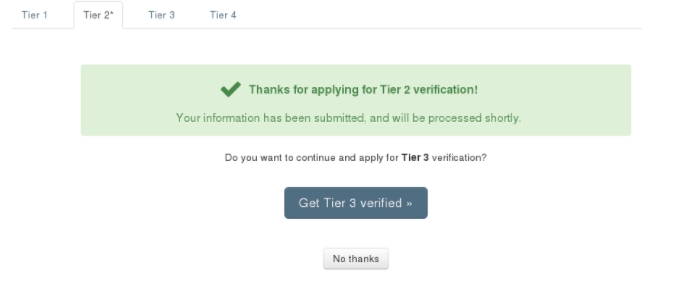 That's where most users will stop the verification process. Tier 2 allows you to deposit and withdraw fiat currencies. Deposits and withdrawals using fiat currencies are limited to 2,000 USD each day.

Cryptocurrency withdrawals are limited to 5,000 USD each day. There is no limit on cryptocurrency deposits. Tier 1 and 2 verification only takes minutes. Tier 3 and 4 verification can take several days. Tiers 3 and 4 have higher limits on deposits and withdrawals.

If you live in the US, Canada, Germany or Japan then you will need Tier 3 verification to deposit and withdraw fiat currencies. For this, you will need a Government-issued ID and proof of your current living address, like a gas bill. Tier 4 is used by companies and high-value traders.

That means rich people and if that's you, congratulations! Can I borrow some Bitcoins? Before you make your first trade, be safe! Set up two-factor authentication.
3. Get two-factor authentication. On your account screen go to "Security" and click on "Two-factor authentification" and then "Setup". As I said earlier, you can create your second password with either Google Authenticator or Yubikey. I strongly recommend using two-factor authentication on any exchange that offers it. Okay, that's all the boring stuff done, let's get trading!
4. Start trading. On your account screen go to "Funding" and make a deposit. You can fund your account by making a fiat currency bank transfer. Sometimes fees will be charged depending on which fiat currency you're using and where you live.

For example, deposits in Euros are free if you are in the EEA. If you deposit USD in the USA then it will cost you 5 USD. Now all you have to do is choose which cryptocurrencies you want to start trading with. Click on the "Trade" tab and then "New Order".

There are three options for trading: Simple, Immediate and Advanced. As a newbie, always select Simple. Kraken offers all kinds of different trading and it can get very complex. When you've been using the platform for a while you can explore more options. For now, keep it SIMPLE!

Now choose the currency you want to buy and what currency you're going to pay with. You can buy currencies using a limit or market order. Market orders are quicker and more simple than limit orders. Note: A limit order is when you buy a currency for a set price. A market order is when you buy currency at the best current price available.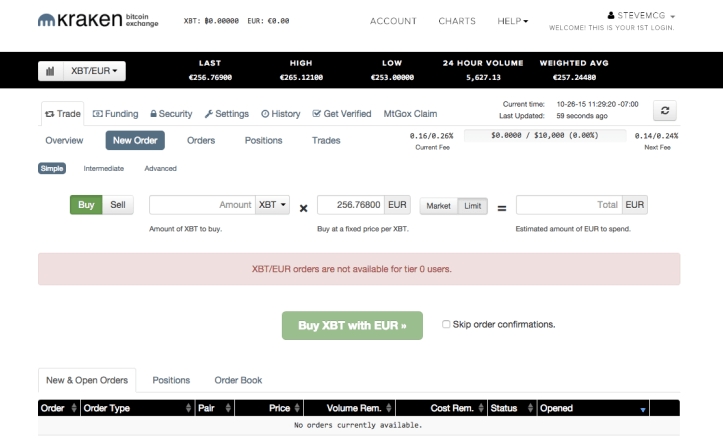 Now simply click the green BUY WITH button and that's it! You're a crypto trader, well done!
A Quick Note on Storage
It is important to use exchanges for trading only. Do not use exchanges to store cryptocurrency for long periods of time. Storing crypto online or in hot storage isn't a good idea. Keep most of your crypto offline or in cold storage.
To do this, you need at least one hardware wallet. Hardware wallets are like super-secure USB memory sticks. They contain all the codes you need to access your cryptocurrency. Kraken work very hard to protect your money when you're on their platform but remember, your safety is up to you!
When you make a ton of money trading crypto on Kraken you might want to withdraw some as fiat currency. To do this you will need to pay Kraken fees.
Kraken Withdrawal Fees
Kraken withdrawal fees vary a lot depending on where you are in the world. For example, if you want to withdraw USD and you have an American bank account, it will cost you 5 USD. Not bad, right? If you don't have an American bank account, it will cost you 60 USD. Not good, right?
Kraken fees are much lower for cryptocurrency withdrawals. For example, Kraken charges 0.0005 BTC to take out Bitcoin and 0.005 ETH to take out Ether.
You've now learned quite a lot about Kraken, but is it the exchange for you? This Kraken review is now going to help you answer that question.
Who is Kraken Best for?
Other Kraken reviews might tell you that Kraken isn't for beginners. This is sort of true. Kraken is a big platform with lots of confusing features. Even expert traders can find it hard to use.
However, I would recommend Kraken for beginners. Think of learning to trade on Kraken as if learning to drive a car. You're not going to win the Monaco Grand Prix in your first lesson! You start small. First, you learn how to turn on the engine and only then how to drive, right?
If you begin with Kraken, you won't need to learn how to use another platform. You can get Tier 2 verification and deposit some fiat money within minutes. Then you can start making market trades for as long as you want. As you get better at trading you'll be able to take advantage of all the other features that Kraken has to offer.
While some cryptocurrency exchanges are limited, Kraken is a very extensive platform. It allows users to do margin trading and short selling. More advanced users will really enjoy these features.
Note: Margin trading is where you borrow currency to trade with. It means that you can make more money, but you can also lose more. Short selling is borrowing currency and then selling it, hoping that the price will go down. You then buy it back and make a profit.
Here is The Best Binance Offer I Found:
SECURE $600 BONUS
Binance Christmas Sale
Sign up on Binance and claim up to $600 worth of rewards for completing simple tasks during this Binance Christmas sale. Use our Binance referral code (49316610) to activate the offer while it's still valid!
Expiration date : 14/12/2023
2,935 People Used
Only 67 Left
Conclusions
Now that you've read this Kraken review, you should know that it's a comprehensive and slightly confusing platform. However, Kraken offers great features for both beginners and more advanced users, it also provides low fees, reliability and security.
If you're looking for the most recommended cryptocurrency exchange platform, you should know that Kraken is one of the best options that you can find.
Let me know what you think — we can learn from each other!

The content published on this website is not aimed to give any kind of financial, investment, trading, or any other form of advice. BitDegree.org does not endorse or suggest you to buy, sell or hold any kind of cryptocurrency. Before making financial investment decisions, do consult your financial advisor.
About Article's Experts & Analysts