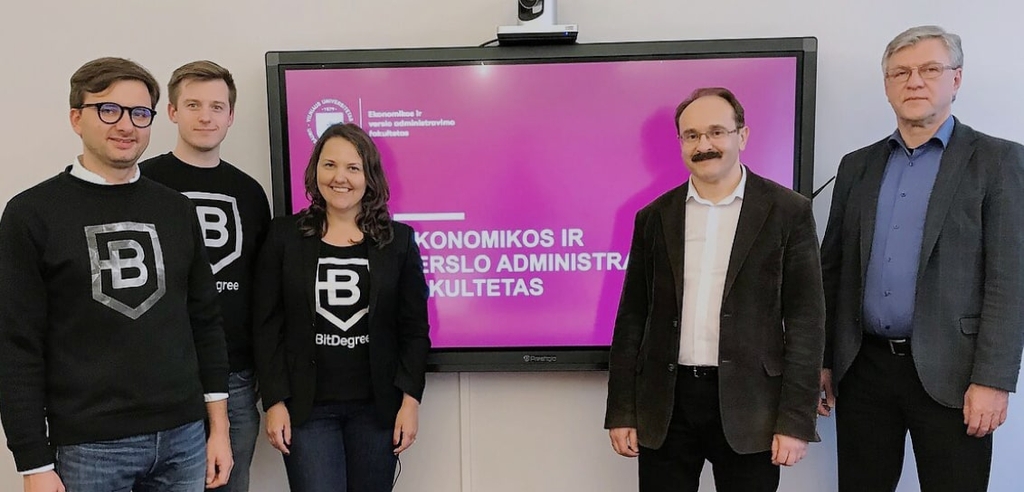 | | |
| --- | --- |
| Title of the project | The development of an online learning platform with a learning motivation system based on elements of game design and blockchain technology. |
| Project number | JO5-LVPA-5-04-0133 |
| Project partner | Vilnius University |
| | |
| Finance allocated | 795 144.55 EUR |
| The start of the project | Oct 01, 2018 |
| The end of the project | Oct 17, 2020 |
| Project funded by | European Regional Development Fund |
BitDegree and Vilnius University (VU) scientists had two primary goals for their project: research on learners' motivation to study online and development of a state-of-the-art gamified online education platform. Using a series of surveys, expert interviews, and group experiments, the teams explored the effects various economic and non-economic incentives (e.g., financial rewards or job offers) and game design elements (such as progress bars or scoreboards) have on course completion rates that are typically very low when learning online.
The e-learning platform then built by BitDegree was based on blockchain technology and focused on upskilling (especially stepping into digital professions that are currently in high-demand: web development, programming, game design, online business, etc.). Aside from the usual functionalities, the team created and upgraded three distinct user interfaces (instructor, learner, and employer), a practical tool that allows users to build their own learning paths, and a sponsor area for those who wish to fund other learners with talent acquisition or philanthropy in mind.