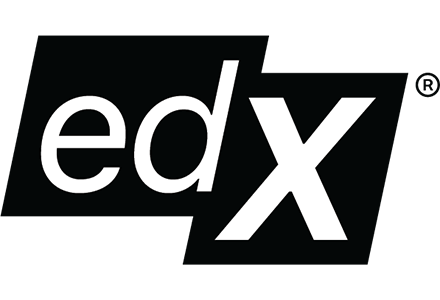 If you're interested in university-level online courses, edX is probably going to pop up on your radar once or twice every once in a while. In order to decide whether or not the platform is worth your attention, you might want to check out a few reviews. And in this edX review, we're going to talk all about the site and its features.
I'll begin by telling you a bit about the company. After that, we'll move on to figuring out is edX legit - we'll talk about prices, features, content and everything in between. I'll tell you some of the main pros and cons of this learning platform so you can decide whether it's worth your attention or not.
So - let's get to it!
Pros
Well-established in the industry
A wide range of features to choose from
University-level courses
Easy to navigate
Cons
Some courses have a hefty price tag
The platform tends to crash
Table of Contents
edX Review: Introduction
Let's talk about the company behind the edX learning platform. First of all, what is edX?
Edx is an online learning-based, multiple course-holding platform that invites students to learn skills that would benefit them in either their personal or career lives. It was founded back in 2012 by a few scientists from Harvard and the Massachusetts Institute of Technology. A bit more than a year later, the platform already had more than a million users.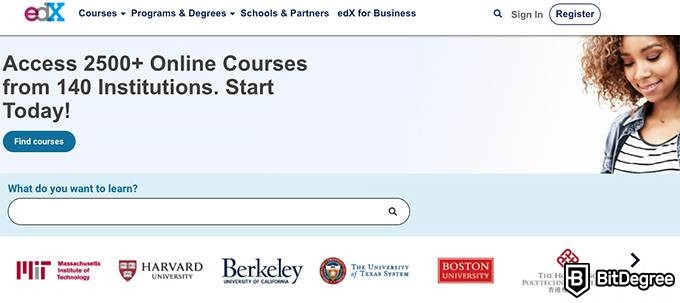 Edx deals with professional education courses, has exclusive services for high-schools, is partnered with some huge corporations (i.e. Microsoft) and is focused on allowing people to learn "anytime, anywhere".
As you can probably tell, edX isn't playing around - the company aims to become one of the leading MOOC - (Massive Open Online Courses) providing sites in the world. Now that you have a general idea of what is edX, we can take the next step in this edX review and discuss is edX worth it or not. And we'll begin this discussion by talking about the aspect of user-friendliness.
Latest Edx Coupon Found:
Free Courses
At edX Website
Browse special selection of edX courses & enjoy learning new skills for free. Only pay a small fee later if you wish to receive a certificate of completion.
Expiration date : 05/04/2023
3,417 People Used
Only 33 Left
Ease of Use
The usage of a platform is one of the main factors that determine its success. Sure, there are many different variables that come into play, but things like the smoothness of the user interface, navigation and everything in between are usually the aspects that give off the first impression about a site.
I remember when I first visited the main page of edX, my very first impression was that I've just entered a university website. I guess this is what they were going for, seeing that they offer "professional, university-level courses".
I actually really liked the page - it's really short and simple, contains only the necessary features and avoids any trivial information or annoying popups. I could immediately see the sections of all of the different courses to choose from, the search bar, the partner list - everything right in front of me!
If a visitor doesn't need to wander around the website looking for something essential - that's a good sign! I have to say that I agree with many of the edx.org reviews - so far, the experience is great!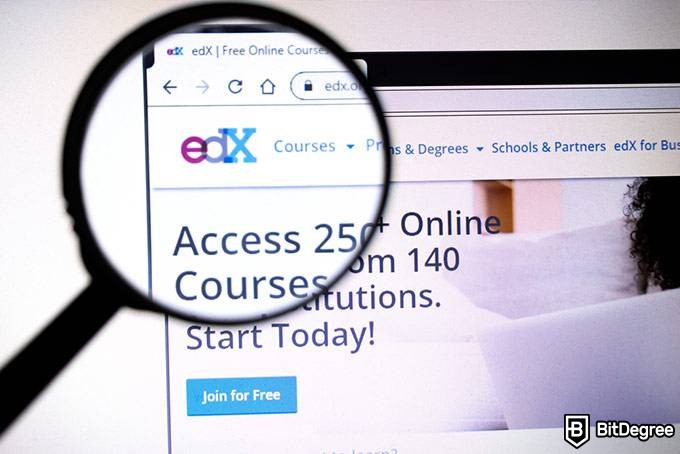 You could choose to go to the "course" section or even explore some of the programs and degrees that edX offers. When it comes to the courses, there's a wide variety of categories to choose from - everything from arts and philosophy all the way to economics and finance. The UI is intuitive and well-organized - it's really easy to navigate around and find what you're looking for.
Once you enter a course page, you are greeted with all of the general information that you would expect - a short description, an introductory video, the main information (course length, price, language, etc.).
One thing that stood out to me (and not in a very positive way) was the course descriptions. Not necessarily the things that are written - that's all good - but the way that it's presented. The format is very basic - the first thing that you see and register is a huge wall of text.
I imagine that the company thinks (and justifies this) that people who are actually going to take the course don't mind reading a small wall of text, but some edX reviews would beg to differ. And, I would say, justifiably so - a wall of text that isn't even modified with any types of styles or colors isn't really in line with the motivations to "learn something new".
However, that's nothing compared to the "testimonial section". And I'm very aware that I'm using quotation marks - that's done on purpose. The whole section is literally a couple of lines of plain text (no photos, no styles, no nothing) with the tag "learner" attached at the very end, as if this would somehow make it a legitimate testimonial.
I really don't see how the company can expect positive edX reviews when the testimonial section on their own site is as sloppy and insulting as it is. If you're a student and you come to the website, navigate it, pick a course and read the "testimonials", I wouldn't blame you for thinking "is edX legit?" or "is edX worth it?".

Did you know?
Content Quality
Now, I think I can safely say that the content (and it's quality) is the single main thing that determines whether a platform will be successful or not. A site can have world-renowned professionals, high-end server performance, state-of-the-art graphics and visualizations - if it lacks quality with its content, no one is going to bother with it.
Sure, people will probably get hooked the first time they come and visit the site, but word-of-mouth spreads like wildfire, especially in the age of the internet.
When it comes to edX courses' reviews, most of them are very conflicting. I'd say, it's actually somewhat of a phenomenon - I have yet to see such conflicting opinions about the quality of the courses offered on the site.
A portion of people answer the questions "is edX worth it?" with an almost overly-positive "yes!". These edX reviews claim that the students have had a wonderful experience, learned everything that they needed and got more than they were paying for.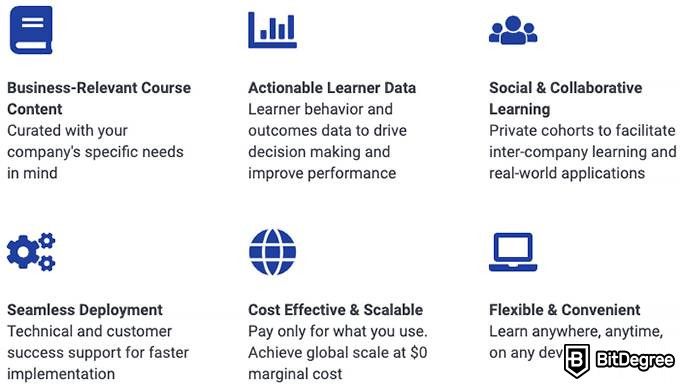 On the other hand, however, some students that are asked "is edX legit?" would give you a hard and resounding "no!". These are the edX reviews that exclaim that the courses were of very poor in the quality department - whether because of the instructor or the technical difficulties experienced on the platform itself.
Users report that the courses are "sloppy" - they are poorly made, feedback is tough to get, there are a lot of grammar and spelling mistakes, etc. On the technical side of things, some edx.com reviews state that the platform tends to crash - Mac iOS users seem to experience this the most.
Naturally, with the website hosting as many different courses as it does, it would be extremely unfair to generalize and say that "all of the courses are good" or "all of the courses are bad".
That being said, edX proclaims that since it is a university-based platform, it guarantees the highest quality of courses and programs to its students (that's what the "verified" flair on the most of the course thumbnails is for). Keeping this in mind, edX should really work on both their website's performance and the courses that people seem to have issues with.
Features
Interesting and cool features help online learning platforms stand out of the crowd. That is why every platform aims to offer its students something that is unique and exclusive only to the site in question.
As many edX reviews state, the company offers a wide array of learning options. A student can choose to take and learn multiple different types of programs and courses, including:
One-off courses to take at your own leisure;
"MicroMasters Program" that helps professionals perfect their already-possessed skills even further;
"Professional Certificates" that are aimed at training people to meet the demands of the current job market, online Master's degrees;
"Global Freshmen Academy" for first-year university students;
"XSeries Program" to help students get a deeper understanding of a particular subject.


As you can see for yourself (and as many of the positive edX reviews state), the platform is truly rich in terms of the number of choices that it provides to students.
Price
The price of courses on online learning platforms tends to be one of the most touchy of subjects. It's really tough for companies to strike a balance between making revenue and keeping the students happy and satisfied. EdX is no exception.
If you were to go online and look at some of the most negative edX reviews, chances are that a single topic is going to keep coming up - price. There's a huge amount of people that leave extremely negative (usually - 1 star) edx.org reviews because they are disappointed in the direction that the company is taking (and how it's "betraying its goals").
These people claim that the company had set out to make learning available to everyone and anyone, but is now putting on huge price tags on their courses, which is a direct contradiction to the above-given statement. Let's take a look at these prices in question.
When it comes to an edX courses review, there are two types of courses that a student can choose to take - verified and unverified ones. Unverified courses are free of charge - anyone can take them at any given time.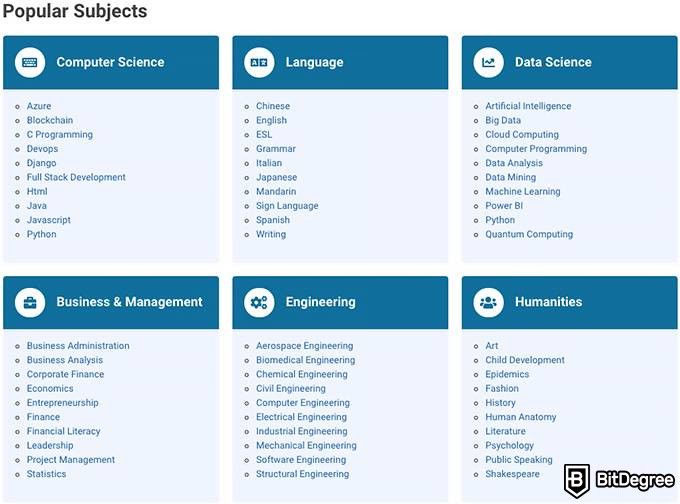 However, verified courses start from $50 USD and go all the way up to $300 USD. That's a lot of money! Furthermore, you can choose to audit a course of your choice - this means that you'll be able to have and learn the course material for free, but you're not going to receive a certificate of completion afterward.
The program and degree prices vary - it depends on what exactly it is that you're looking for. However, concentrating solemnly on the courses, we can see that the price tags really do tend to get a bit, well… pricey.
Now, you could make the argument (and some edX courses reviews have made this argument) that the company offers university-level courses, so the prices do make sense, right? Well, sure, but keeping in mind just how many people are having issues with both the quality of the courses and the functionality of the platform itself, it's easy to see why a lot of students are still wondering is edX worth it.
Learning Experience
Finally, as the last point in this edX review, let's talk about the actual learning experience of the platform. While it is true that this factor is very case-dependent, many different variables come into play and create a general vibe when it comes to learning on edX.
In general, people seem to be somewhat divisive when it comes to their learning experiences on the platform. One thing that I've noticed is that there isn't really a middle ground - people are either really happy with the results or leave extremely disappointed edx.org reviews on other websites. It's actually a really strange phenomenon - it's rare to find a platform that would have such different (almost opposite) opinions surrounding it.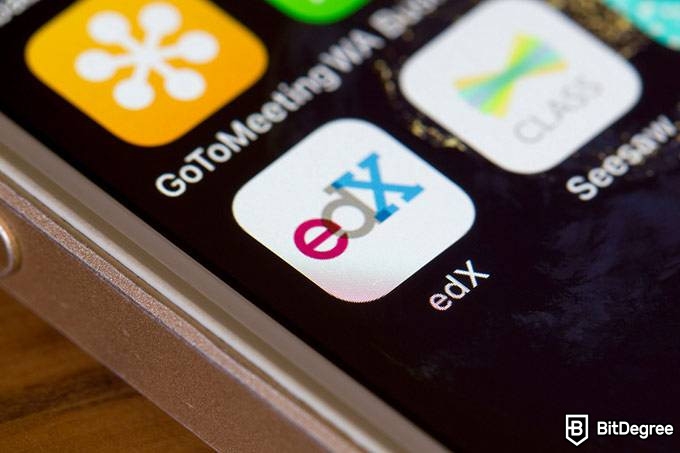 All in all, it does seem that the platform, at the end of the day, offers great online courses - it's just that a few rotten apples have managed to slip through and poison the whole batch, so to speak. If you'd like to take a course on edX, it's probably a good idea to read up on some specific online edX reviews - you might even find some that would cover the specific course that you want to take.
Latest DataCamp Coupon Found:
EXCLUSIVE 67% OFF
On DataCamp Subscription
Follow the Datacamp promo code link & get an exclusive 67% OFF Datacamp subscription. Act now while the offer is still available!
Expiration date : 05/04/2023
2,765 People Used
Only 35 Left
Conclusions
So - we have reached the end of our edX review. It is clear that, even though this company (and platform) is widely seen and accepted as one of the leading online learning service providers, it still has a lot of places to work on. Every problem can be avoided, though, as long as you read up on what you're getting yourself into beforehand.
All in all, edX is one of the most recommended online learning platforms that can be a great place to improve or learn new skills. It offers university-level courses, a variety of features, and is super easy to navigate.
Leave your honest Edx review
Leave your genuine opinion & help thousands of people to choose the best online learning platform. All reviews, either positive or negative, are accepted as long as they're honest. We do not publish biased reviews or spam. So if you want to share your experience, opinion or give advice - the scene is yours!