---
Crypto Topics, Made Insanely Simple
Crypto 101 Beginner Handbook by BitDegree
Learn everything you'll ever need to know about crypto.
From beginner to mastery.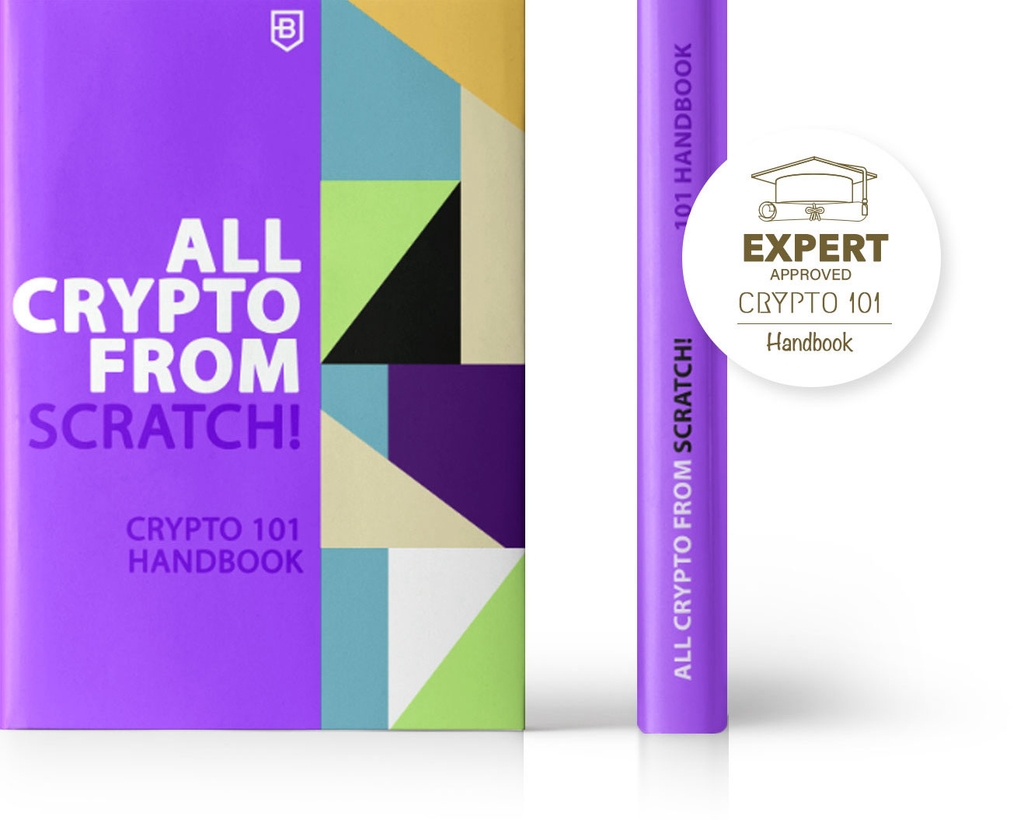 10x Chapters
|
72x Sections
|
15x Read Hours
|
All Crypto Covered
|
Newbie Ultra-Friendly
|
100% Free
The Most Popular Crypto 101 Handbook Sections
The top crypto basics to get simple answers to any crypto questions.
---
Crypto 101 Handbook's Glossary
The superior catalog of the all known cryptocurrency terms to understand before you invest.
What Crypto 101 Learners Have to Say
Check other readers' opinions on what makes Crypto 101 Handbook standout.
---
Sian W.
I've been hearing about crypto all the time, wanted to learn more but there's so much info everywhere. Thanks for this resource, I can understand blockchain technology already.
---
Jany S.
Very interesting, understanding cryptocurrency is easier now.
---
Rick W.
Hope to learn cryptocurrency trading tricks, hope it will be coming soon. Thanks.
---
Johnny J.
I like this but wish there was even more content, waiting for new sections to come up soon!
---
Marwan M.
Thank you for this Crypto 101 guide, I'm looking forward to new content in the future, maybe you can add more chapters about investing?
The Most Relevant Crypto Topics Only, Simplified to the Max
When learning crypto, there's a lot of false crypto-related info out there. Crypto 101 Handbook eliminates the irrelevant background noise
and only covers what's truly important for a crypto beginner.

Key Topics Only
Learn crypto hassle-free. Avoid any unnecessary noise that's not relevant for crypto beginners. Only the topics that are actually vital for a crypto enthusiast are covered, eliminating all the common crypto gibberish. Each Crypto 101 Handbook section is crafted to level-up crypto beginners to mastery.
Explained, Simply
Find each individual crypto-related topic explained in a simple, beginner-approachable manner. Whether you want to learn crypto basics, or the intricacies of DeFi 2.0, all topics feature everyday examples, stories & visual analogies. Concepts made approachable to beginners & experts, alike.

Expert-Made
All crypto chapters are analyzed and written by cryptocurrency experts who have spent time researching & practicing. Avoid hearsay & learn crypto by studying the expert-designed and tailored Crypto 101 Handbook. All sections are independently-checked and peer-reviewed keeping the basics in mind.