Complete jQuery Tutorial: Find out What jQuery Is Used for with Real Examples
jQuery Tutorial
jQuery is the most popular of all JavaScript libraries. It was introduced in 2006, and now more than 30% of the 10,000 most popular websites use it. jQuery has a lot of advantages, therefore it's a good idea to learn using it if you want to become a professional developer. This jQuery tutorial will help you with that!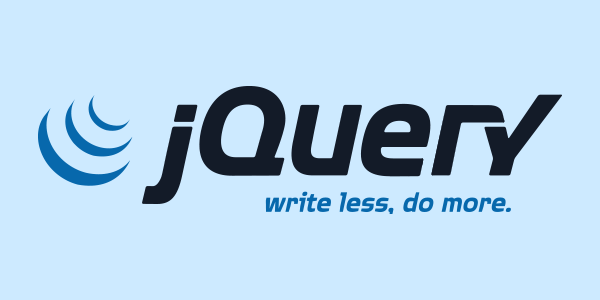 jQuery was created to make scripting of the client-side HTML simpler, as well as to simplify JavaScript programming. It works with a user-friendly API that allows quick HTML document traversing and manipulating, also easier handling of events, animation and Ajax. Because of this overall approach of making things easier for developers, jQuery is said to have revolutionised the way in which people code Javascript.
Write less, do more – jQuery slogan expresses the value of this Javascript library using only four words. The possibility to reach more performance and functionality with less code is what makes jQuery so popular.
jQuery has great speed, is lightweight and offers a lot of features as well as a chance to create your own plugins, in case you want to add even more features. The library is free and open source, so you can even contribute in developing it. To make it even more great, it works equally good on all the browsers.
Learning how to use jQuery is not hard, you just have to pay attention to this jQuery tutorial and the more in-depth articles after it. With this knowledge you'll be creating powerful and dynamic websites in no time!
jQuery Tutorial: Where to Start

Every article in this tutorial explains a certain jQuery feature, method or effect in more detail. The order of them is based on complexity. So if you find yourself confused at some point, you should try to go back in topics, not continue further.

To be able to understand and use jQuery, you should have at least basic knowledge of

If you feel you are ready, start with downloading jQuery library software.
How to Use jQuery

It's pretty easy to understand and learn how to use jQuery. Its syntax is by design convenient – thanks to it, navigating a document, selecting elements, creating animations, handling events, and developing Ajax applications is as easy as it gets.

The basic jQuery syntax looks like this:
$(selector).action();

The $ sign is a typical start of a jQuery string, the (selector) finds and selects HTML elements, and a jQuery action() is performed on the selected element(s).

This jQuery tutorial will give you plenty of chances to practice writing jQuery scripts. Each topic is covered not only with theory, but also the very useful jQuery examples. Using our custom code editor, you can change the example code and see the corresponding result immediately. You can as well copy the code snippet for your own use with one simple click.
jQuery CDN

You don't have to download and host jQuery yourself if you don't want to. You can include it in your website from a CDN (Content Delivery Network). Both of the major CDNs – Google and Microsoft – host jQuery.

The advantage of this option is better loading times, and that has two main reasons:
Most of the internet users have already downloaded jQuery from either Google or Microsoft servers when visiting another site. That means that the next time it's loaded from cache, which makes it faster.
A CDN usually detects which of their servers is closest to the user who requested a file from it, and makes sure to load from that server. This also adds to the better loading speed significantly.
For instructions on how to implement jQuery using CDN, read this section of our jQuery tutorial.