Best-rated Online Learning Platform Comparison
Struggling to find honest, data-driven information about the best online learning platforms? Avoid wasting time on biased evaluations & choose the best learning platform by using this in-depth e-learning platforms comparison tool. Find out real data - not marketing claims!
Swipe right to compare

DATACAMP

UDACITY

Best for Students
Best for Starting Online Learning
A leading data & AI course-focused online learning platform for beginners and advanced learners.
One of the best online learning platforms with extensive Nanodegree programs.
Visit site
Read review
Visit site
Read review
Major Features in Online Course Platform Comparison
Comparing e-learning platforms may seem like a complicated task, especially since there are so many important factors to consider. We want to take that stress away from you, that's why we created the most extensive online course platform comparison tool there is. Take a look at which main features you need to evaluate while doing the comparison of online learning platforms.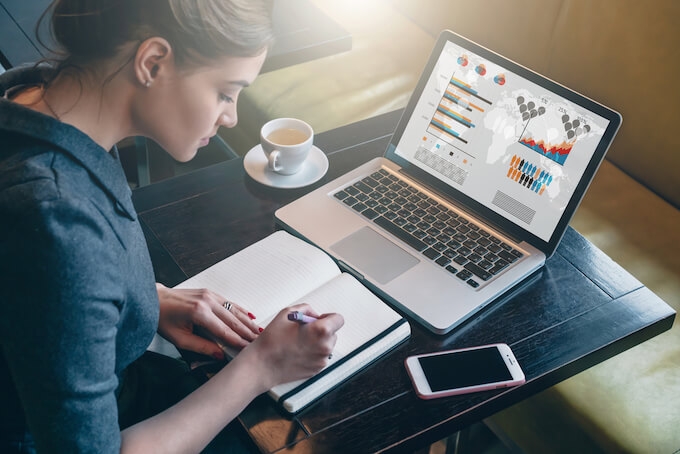 Content Quality
It's quite obvious that the quality of learning material is one of the most important features of online learning platforms. By enrolling into a course you naturally expect to gain new knowledge or develop your skills, but in some cases your expectations could be far from the truth. That's why in our online learning platforms' comparison, we always evaluate the quality of learning material by gathering hundreds of user opinions & doing in-depth research.
Certifications
Having eligible proof of your efforts or gained knowledge is always a great way to kick-start or advance your career. Certificates, specializations or online degrees are great tools to do just that. So before deciding which e-learning platform is the best for you, be sure to compare online courses & the certifications they offer upon completion. It's also important to find out whether the certificates are free or paid. Learn that with our comparison tool.
Ease of Use
Having a smooth, stress-free & easy online learning process is bliss. Obviously, not all e-learning providers can offer that, since they have clustered pages, confusing navigation & overall bad UX. It may take a lot of time for you to try out each learning platform and actually see if it's easy to use or not, but that's what we're here for! Here, the in-depth comparison of online learning platforms will let you find out which provider offers the best user experience.
Learning Experience
Learning experience can be very hard to measure as it usually depends on many factors. It's mainly shaped by the instructor or a lecturer, but the overall positive learning flow of the online learning platforms also plays a big part. Luckily, our reviewers & researchers know what makes the online learning experience great and measure it for each e-learning provider fairly and accurately. Uncover it in our e-learning platforms' comparisons.
Price
We understand that if you pay for online courses, classes, degrees or specializations, you always expect good value for the money you paid. Sadly, there are many e-learning providers that do not offer fair pricing, have hidden fees or simply offer poor content hidden under hefty price tags. We want to help you steer away from these online learning platforms by disclosing real pricing plans, additional payments & price VS value ratio.
Unique Features
When you're choosing between several top-notch online course providers, unique features may be a main deciding factor for which platform to pick. Whether it's specialized certifications, customized learning paths or valuable extra curriculum material, the top-rated online learning platforms win by offering something authentic and valuable. All the most important, unique features are disclosed in our online learning platforms' comparison charts.
FAQ
How should I choose the best online learning platform for me?
To find out which e-learning platform suits you the best, you have to figure out and set your goals first. Once you know what you want to achieve, it will be much easier for you to filter through online learning platforms. It will be even easier to pick the right provider if you use our extensive online learning platforms' comparison tool which uncovers all the information you may need to make an informed decision.
How is this online course platform comparison tool used?
To compare online learning platforms, first you need to choose the brands you want to compare in the dropdown fields at the top of the page & click "Compare Now". You will be directed to an in-depth comparison page of your chosen brands & you'll see two tables - general overview one & a detailed, comprehensive chart. Browse the information, compare your chosen brands side by side & decide which platform suits you best.
Which features should I take into account while doing the comparison of online learning platforms?
Each individual has different preferences & goals when it comes to learning. But from our experience, the most important factors for e-learning providers are content quality, reputability of the platform and the lecturer, ease of use, overall learning experience, pricing, unique features, certifications & accreditation. All these features are covered in our in-depth e-learning platforms comparison charts.
How do you choose which online course sites to review?
We pick online learning platforms according to their market size, popularity, and, most importantly, our users' request or general interest to read genuine MOOC reviews about certain online learning platforms.
How is this e-learning review platform different from others?
Every MOOC-reviewing platform is unique and has its own goals and values. Our e-learning reviews are 100% genuine and written after performing a careful analysis. That is the goal that a lot of e-learning review sites lack, so we consider it to be our superpower!
How much research do you do before writing your e-learning reviews?
Our dedicated MOOC experts carry out research for weeks – only then can they say their evaluations for different aspects are final and complete. Even though it takes a lot of time, this is the only way we can guarantee that all the essential features of online learning platforms are tried and tested, and the verdict is based on real data.