Cryptocurrency wallets are a topic that one may discuss until the end of time. Whether you're looking to debate the best crypto wallets on the market, or simply discuss their types and features, you can be sure that there are going to be quite a few different opinions lingering around. Today, however, we're going to discuss the best hardware crypto wallets!
Hardware wallets are a niche and very specific type of crypto storage that you can utilize to keep your coins safe in. When I say niche, though, I don't mean "unpopular" or unused - on the contrary, hardware wallets are among the most popular cryptocurrency storage options on the market!
Instead, what I mean is that there isn't really a broad selection of them available to choose from. That said, worry not - we shall talk about the best ones on this list! It will include the following products:
But before that, let's talk about the key features every best hardware crypto wallet should have (or, if you're well aware of these features, you can skip straight to the list).

Did you know?
The Features of the Best Hardware Crypto Wallet
Now then, before we get into our list of the best hardware crypto wallets of the year, there are a few things we need to take a look at, first. One of the main of these things would have to be the features that you should look for in a wallet like that.
No matter what type of a wallet it is that you're planning to use (or are already using), it's likely going to have some select features and benefits that make it stand out from the crowd. Hardware crypto wallets are no different in this regard.
Let's begin our discussion from the most notable feature that you should be looking into whilst picking out the best offline crypto wallet - security.
Security is 'the Name of the Game'
Whether you're a veteran crypto hodler or a newbie to the scene, one thing is going to be essential to all cryptocurrency enthusiasts - the security of their assets.
It is, without a single doubt, the most important thing to look into when deciding which wallet you want to use to keep your crypto assets in, which exchanges and other trading platforms are reliable and trustworthy, and even which coins are worth checking out, too.
LEDGER NANO X
TREZOR MODEL T

Overall level of security & safety of your assests offered by a certain crypto wallet.

Whether the crypto wallet requires two-factor authentication as an extra layer of security when completing an action.

Whether the crypto wallet requires multiple keys to authorize a transaction as an extra layer of security.

Whether the crypto wallet requires a Pin code as an extra layer of security when completing an action.

The general anonimity level of your data.

What kind of methods of recovering your cryptocurrency assets in case you lose your wallet or forget your primary password does the wallet offer.

24-word Recovery Phrase or Nano S Plus
12-24 letter and number code

Who owns your private keys.

You
You

The level of control you have on the crypto wallet.

Visit site
Read review
See TOP10 Brands
Read review
Table: The security features of the Ledger Nano X and the Trezor Model T
Whenever discussing the hardware crypto wallets with my peers, I always love to give one, specific example that's related to security. Allow me to illustrate it here for you, too:
Imagine you're holding some Bitcoin. At some point, you decide that it's time to upgrade to the best hardware Bitcoin wallet you can find. Searching the internet, you come across an amazing-looking wallet - it's got a sleek design, a vast array of different features, and an awesome and interactive user interface. Without really looking into it too much, you purchase the wallet.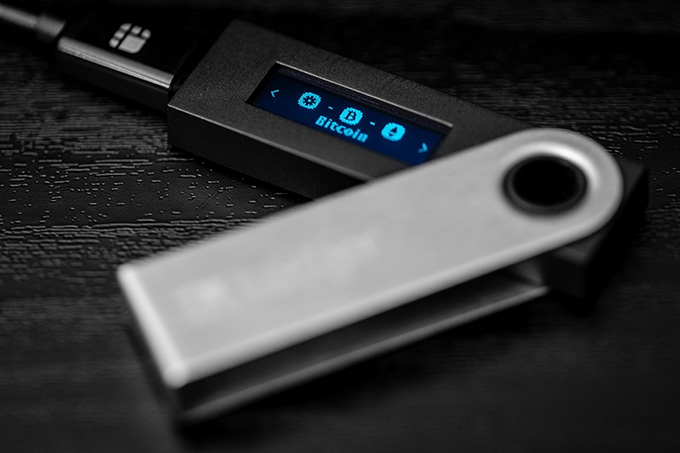 Unfortunately, though, this particular hardware wallet lacks in the field of security, big time. After some time, it gets breached, and all of your BTC gets stolen.
So, what's the point of my above-given example? Simple - no matter how amazing the features of a particular wallet may be, if it lacks security, it's not worth your attention to begin with.
When picking out the best hardware crypto wallet for yourself, always pay attention to the security measures that it employs in order to keep your assets safe and sound. Two-factor authentication, PIN codes, firmware updates, and a plethora of other features are just a few of the main things you should be looking into!
Ongoing Developments & Updates
Once you've figured out the aspect of security, and narrowed down your list of the best offline crypto wallets, the next step is to look into the development and firmware update support that the product receives.
Well, frankly, I should say - whether or not it receives it, in the first place.
You see, constant updates of the hardware wallet firmware are crucial in order to allow the wallet to retain its security features. Hackers, scammers, and other malicious third parties don't sleep around - there are new methods of breaking into crypto wallets being developed every single day!
This is why the company behind a particular hardware crypto wallet should be ahead of the curve, and issue out new security updates at regular intervals.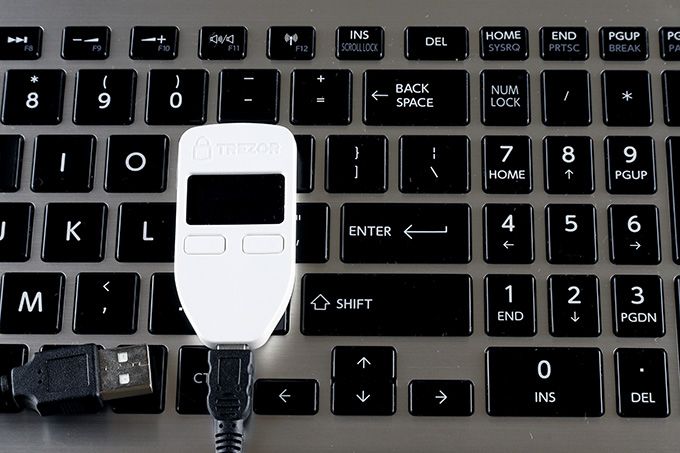 Having said that, though, security is just one part of the equation.
Firmware updates will make your wallet up-to-date in the security department, sure, but there are other areas that they affect, as well. For example, new coin support might be added to the user interface of the wallet (or even the wallet itself), various bugs fixed, and the UI being smoothened out, in general.
No matter how you look at it, one thing's clear - the best cryptocurrency hardware wallet should have constant updates associated with it, period.
Usability Features (Physical Device & UI)
Usability is one of the more-underrated features of hardware cryptocurrency storage devices.
Think about it - you're probably going to be using your wallet rather frequently, whether it be to transfer funds, buy or sell crypto coins, or simply to check on your assets, in general. Given that this is the case, you'd probably want the device to be simple and straightforward to use, at least as much as that is possible!
This does also extend to the graphical user interface of the particular device, too. It's the software or application that you'll be using to access and manage your funds - it's important that it would be up-to-date and simply nice to use!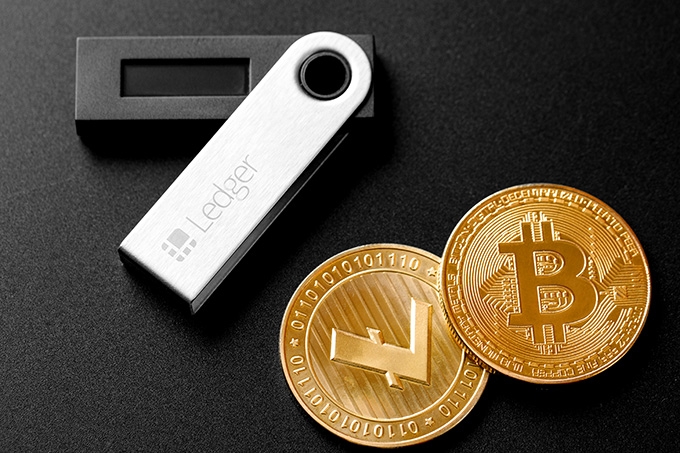 As you'll see from our list of the best hardware crypto wallets below, most of the high-tier hardware crypto wallets do possess great UIs that are both modern, and also simple & straightforward to use, too.
That said, not all wallets have seemingly "nailed it" when it comes to the physical aspect of their design. We'll get into that when the time comes, though.
Additional Features
Finally, a great hardware crypto wallet should, for a fact, possess additional features to offer to its users.
There is no specific "rule" of what these features might be, mind you. It can be anything from allowing you to stake some particular assets from the comfort of your wallet, all the way to advanced settings that would allow you to have more control over your asset protection.
These additional features are important for a couple of reasons. First of all, they provide convenience - if you can manage every single aspect of your cryptos from the comfort of a single hardware crypto wallet, it makes things a lot easier!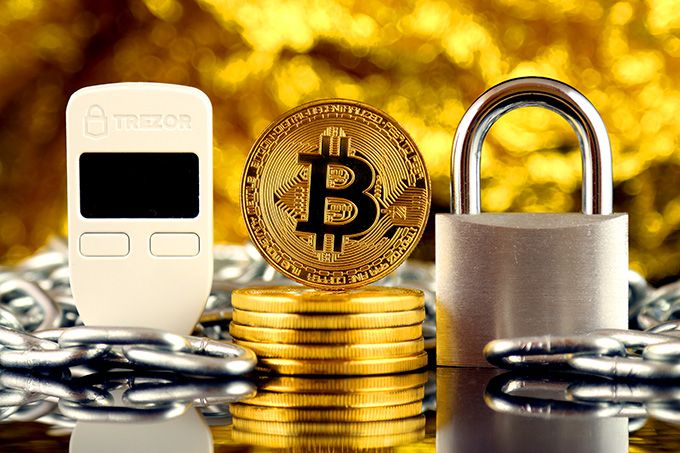 Furthermore, as an extension to the point mentioned above, additional features do also guarantee that you won't need to go out and purchase a separate, additional wallet. I mean, if you have everything in one, specific device, there's simply no need to do that!
All in all, those are some of the main features that you should be looking into when picking out the best hardware crypto wallet for yourself. Now then, without further ado, let us move on to our list, and discuss all of the top-rated wallets in the industry!