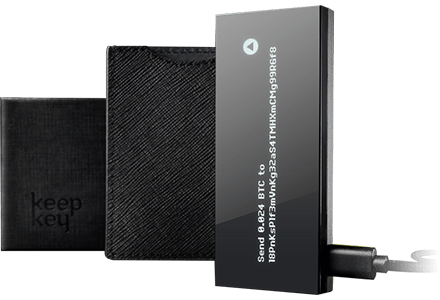 If you're looking for a secure place where you can "store" cryptocurrencies, you have probably come across cold wallets. If so, this KeepKey review might be exactly what you need at the moment.
KeepKey is a better-known hardware wallet. However, is it actually good and reliable? In this KeepKey review, I will answer these and many more questions, including the wallet's functionality, major benefits and flaws, pricing, KeepKey supported coins, and so on.
What is more, you'll find all the needed information on how to set up the device, send and receive assets. On a sidenote, if you'd like to check out some alternatives to KeepKey, take a look at the Ledger Nano X, as well as the Trezor Model T - two of the hardware wallet industry leaders.
Let's begin this KeepKey wallet review from finding out more about the company.
Verdict at a Glance: KeepKey is a hardware wallet that features a sleek and modern-looking design. The wallet is easy to use, it offers unique security measures as well as customer-friendly prices. The wallet itself can be easily managed for your mobile device. However, the main issue is that it supports only 40 cryptocurrencies.
Pros
Secure hardware wallet
Easy to use
Attractive price
Cons
Supports only 40 cryptocurrencies
Can be heavy to carry around
KeepKey Review: What is ShapeShift?
Shapeshift was founded back in 2014 in Switzerland by Erik Voorhees. The company managed to attract a fair amount of funding that allowed ShapeShift to boost their business.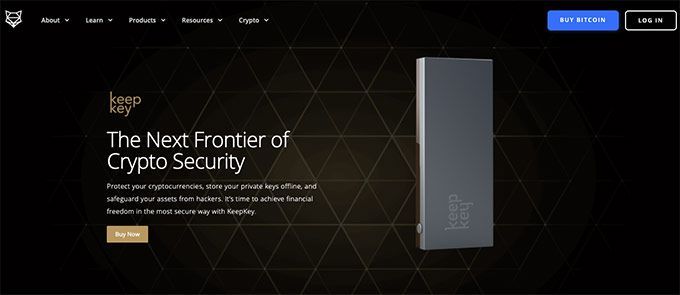 The company allows you to trade Fox tokes for free, it provides you with two different platforms - Beta version and Classic, as well as other helpful tools. Now, as you have probably already guessed, ShapeShift's most popular product is KeepKey - an offline wallet that will help to protect your cryptocurrencies from hackers.
What I find really interesting is that when the KeepKey wallet was created, it was retailing at $239. However, the price went down significantly throughout the years and now KeepKey costs only $49.
Now that we covered this information let's jump into the comprehensive KeepKey review.
Latest KeepKey Coupon Found:
1 Year Warranty
For Keep Key Hardware Wallet
Use this Black Friday Keep Key Coupon to get a 1 year warranty on your Keep Key wallet. Feel safe & secure about your purchase!
Expiration date: 12/02/2023
1,638 People Used
Only 52 Left
KeepKey Review: PROS
Let's begin with the positives.
Relatively Secure - Cold Wallet
First thing first, it's important to understand that when it comes to choosing the best cryptocurrency wallet for your needs, the most critical factor is security. It doesn't matter if the wallet is visually appealing or is super easy to navigate if your assets can be stolen in the blink of the eye.
Security usually depends on the wallet type. To help you understand it better, I would like to introduce you to different types of wallets out there:
Online wallets. Online wallets are the least secure. When keeping all of your coins online, you must truly rely on the provider. Even though the majority of online wallets do not store your private keys, it doesn't mean that your coins cannot be stolen. Also, when it comes to hacking, online wallets are the most vulnerable. So, unless you keep very small amounts of cryptocurrencies, you should think about more secure storage.
Software/app wallets. Software wallets are good when you're making daily trades. They're more secure than online, however, not as good as hardware wallets.
Hardware wallets. If you're storing huge amounts of cryptocurrencies and don't want to lose them, a hardware wallet is one of the most recommended options for you. Since your private keys are stored offline, you're protected against hacking.
Paper wallets. A paper wallet is considered to be the most secure, however, if you lose it by accident, all of your coins are lost as well.
The good news is that KeepKey is a hardware wallet, so it's one of the most secure storage for your assets. That being said, even if your computer is infected with malware, hackers won't be able to steal your cryptocurrencies.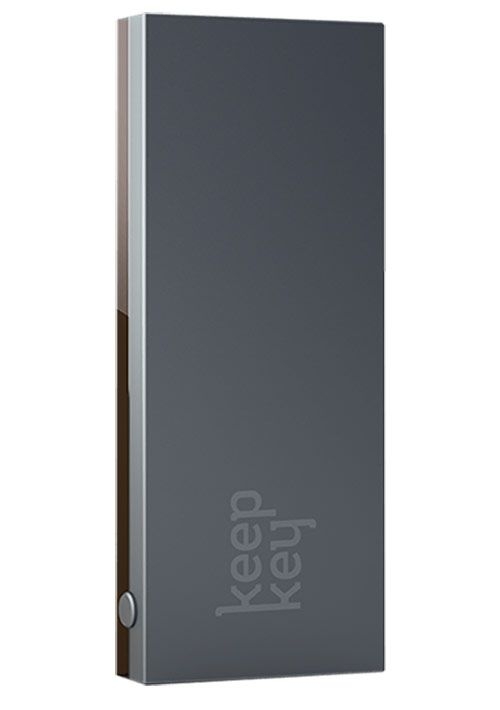 In addition to being the cold wallet, KeepKey also provides you with a PIN code and recovery seeds. Ledger Nano X and other reliable hardware wallets feature the same security measures.
KeepKey wallet has this unique feature where it switches your PIN code numbers from time to time. This way malware is unable to copy your code and steal your cryptocurrencies.
When it comes to the recovery phase, it's important to understand that if anyone finds out those specific 24 words, that person can restore your waller and steal all your assets. That being said, you should keep your seed phrase safely hidden.
Now, even though it's highly unlikely, let me explain this for the sake of clarity. If a hacker manages to access your wallet online somehow and aims to steal your assets, there's this button on the device that you have to press and hold to confirm the transaction.
Note: if you care about security, you should never purchase hardware wallets from third-party providers because if you receive a tampered device, you might lose all your funds.
I couldn't find any more details regarding technical aspects related to security, however, we'll get back to this topic once again in this KeepKey review.
User Friendly, Sleek Design
The majority of hardware wallets are relatively tricky to use. However, usability is one of the advantages that's worth to be mentioned in this KeepKey review.
What's exceptional about KeepKey is that it has only one button. This button is used for turning the device on and off. All the other processes can be managed through the mobile app. That includes entering your PIN code and setting up the recovery seed.

Now, you've probably noticed that KeepKey is one of the biggest cryptocurrency wallets in the market. When compared to Trezor and Ledger, it's more than two times bigger. Here are the KeepKey's dimensions:
Height: 38.0 mm
Width: 93.5 mm
Depth: 12.2 mm
One of the main advantages that KeepKey has over other hardware wallets is a wide screen. It allows you to see the entire cryptocurrency address without the need to scroll back and forth. Based on the cold wallet users, it's one of the aspects that strongly improves usability.
However, due to the fact that KeepKey has a huge screen, it's more prone to scratches. But since the screen is protected by a polycarbonate casing, there's no need to worry about the physical damage that could affect the device's functionality.

If you prefer wider screens, you can also check out Ledger Nano X. Unlike the company's first version, it has a bigger screen that allows you to see the entire cryptocurrency address. Just like KeepKey.
Finally, the KeepKey installation process is relatively quick. What is more, it won't be difficult to send and receive assets. I will guide you through these processes at the end of this KeepKey review.
Attractive Price
At the moment, KeepKey wallet costs only $49, however, there were days when you had to pay more than $200 for the same device. The company likely decreased prices due to competition.
Let's take a quick look at the competitors' prices:
As you can see, competitors maintain pretty similar prices when it comes to their first models. However, if you want to get more advanced versions, it will cost you $119 for Ledger Nano X and $159 for Trezor Model T.
That being said, KeepKey maintains a slightly lower than average pricing point that seems completely fair to me. When it comes to choosing a reliable model that offers a similar pricing point, I'd definitely recommend Ledger Nano S Plus.

Did you know?
KeepKey Review: CONS
Now that we covered all the positive aspects of this KeepKey wallet review, it's time to take a look at the wallet's drawbacks.
Limited Number of KeepKey Supported Coins
It's pretty obvious that when it comes to the most popular cryptocurrencies, it's easy to find wallets that support them. However, if you're into less mainstream coins, it might not be that easy.

The sad part is that KeepKey supports only 40 cryptocurrencies. While you can find all the leading coins and tokens to choose from, it's very unlikely that you'll be able to send, store and receive less popular tokens. Here are some of the supported coins:
Compared to Ledger wallets that support more than 1000 cryptocurrencies, this might seem like a small number.
However, if you have a specific coin in mind, you can fill out KeepKey's Asset Request Form and expect that there are more people who are interested in that cryptocurrency. While it's not perfect, there's at least a possibility.
Now that you know all the information regarding KeepKey supported coins, it's time to move further.
Heavy to Carry Around
As I mentioned previously in this KeepKey review, it's bigger than any other cryptocurrency wallet in the market. While its huge screen improves usability, it's also pretty heavy to carry around.
This issue may not be as significant if you keep your wallet hidden at home, however, if you prefer carrying it around in your pocket (which is not recommended), then it might be slightly uncomfortable.
The KeepKey wallet weighs 54g, so you should decide for yourself whether or not that's a problem.
What Comes Into Package?
When the KeepKey is delivered to you, that's what you'll find in a package:
KeepKey wallet itself
A woven nylon USB cable
Recovery phrase backup card
Warranty information
How to Use KeepKey?
Now that we covered all the advantages and disadvantages of this KeepKey wallet review, it's time to find out how to use it. I would like to begin by showing you how to set up KeepKey and then move to sending and receiving assets.
How to Start Using KeepKey?
Before starting to do anything, you will need to have:
A computer
Chrome Browser (make sure that you have the latest version)
KeepKey hardware wallet
USB cable
KeepKey Client App (you can get and access it via the Google Chrome app store)
Recovery sentence card (it's included in the package)
Once you have all you need, follow each of the steps:
Step 1: Download the KeepKey Client App
Step 2: Open the app and click "Initialize KeepKey"
Step 3: Add your device name/label.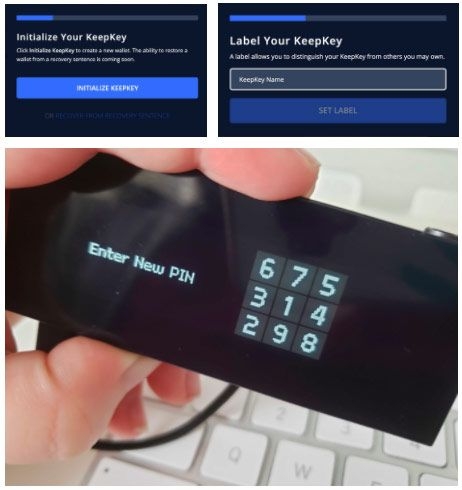 Step 4: Select and confirm your PIN. It can consist of up to 9 digits. It's recommended that you include at least 6. Take a look at your screen closely when choosing digits because they will change before the confirmation.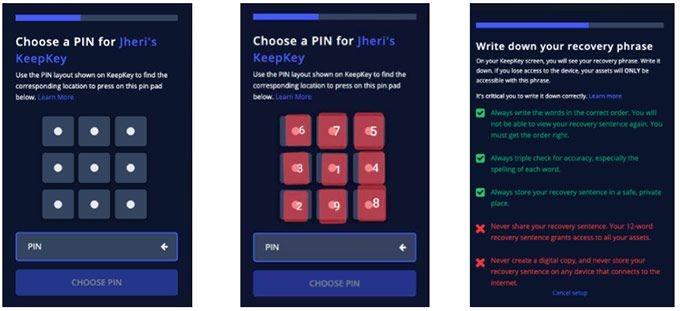 Step 5: It's time to write down your recovery phrase. The phrase consists of 12 words. It's crucial that you write down all the words correctly. After doing so, hold the button to confirm.
Step 6: That's it. Now you'll be taken to your dashboard.
Even though you already know how to start using KeepKey, this KeepKey review is not over yet.
How to Send?
Before sending your assets, you need to make sure that you have the needed amount. If that's the case, continue by following this guide:
Step 1: At the top of the ShapeShift page, you will find "Send", click on it.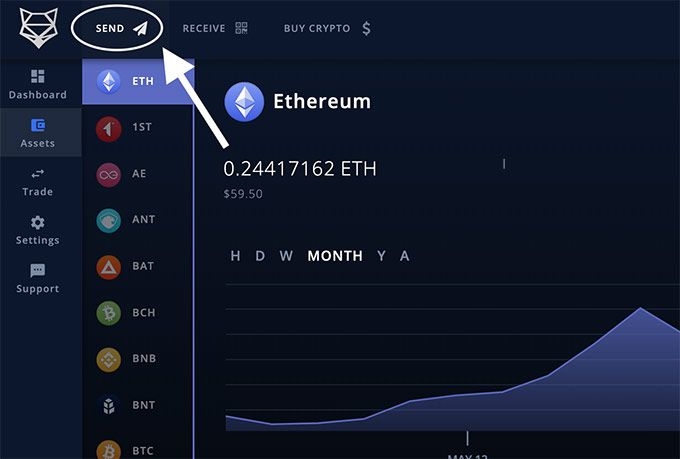 Step 2: Now, you need to select an asset that you want to send. You can find the needed asset by using the search tool or simply scrolling down through the available list.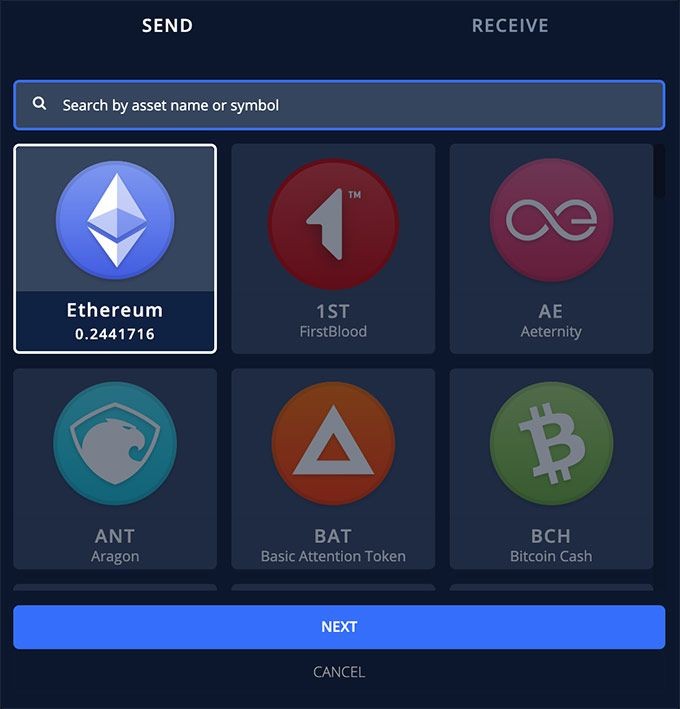 Step 3: Select the asset that you want to send and click "Next".
Step 4: Fill in the details, including the recipient address and the amount you want to send and click "Continue".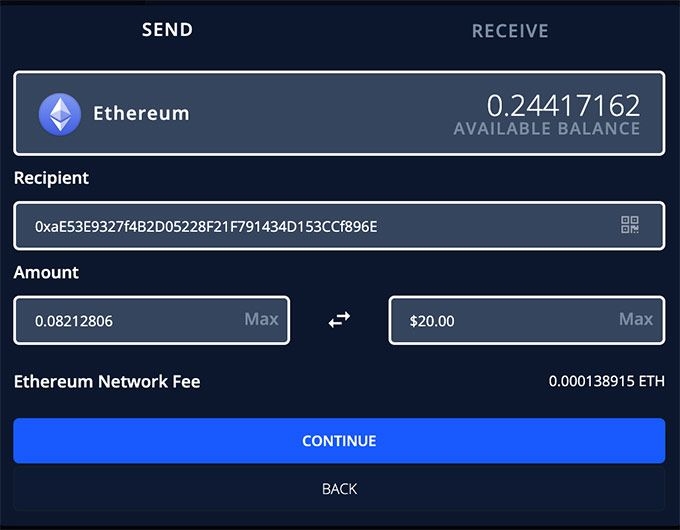 Step 5: Confirm that the provided information is correct and click "Send".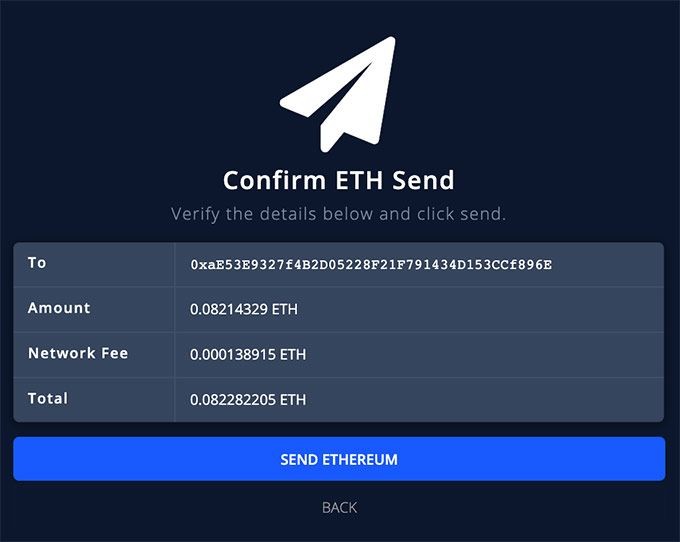 Step 6: Enter your PIN and click "Submit".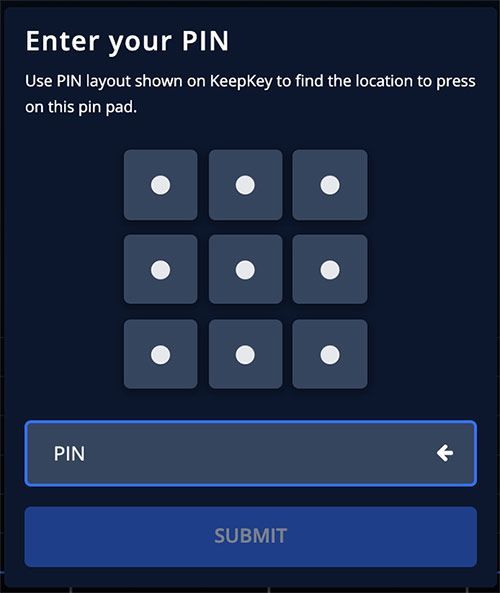 Like I told you, sending cryptocurrencies using KeepKey requires minimal effort.
How to Receive?
The final aspect to be included in this KeepKey review is the process of receiving assets. Here's how to do that:
Step 1: Click on the "Receive" at the top of the ShapeShift page.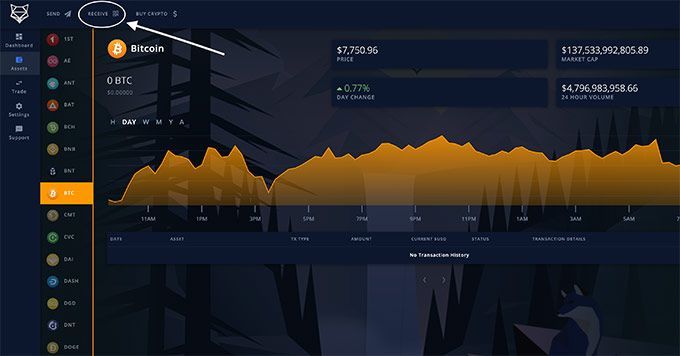 Step 2: Just like when sending the coin, find the needed asset, select it and click "Next".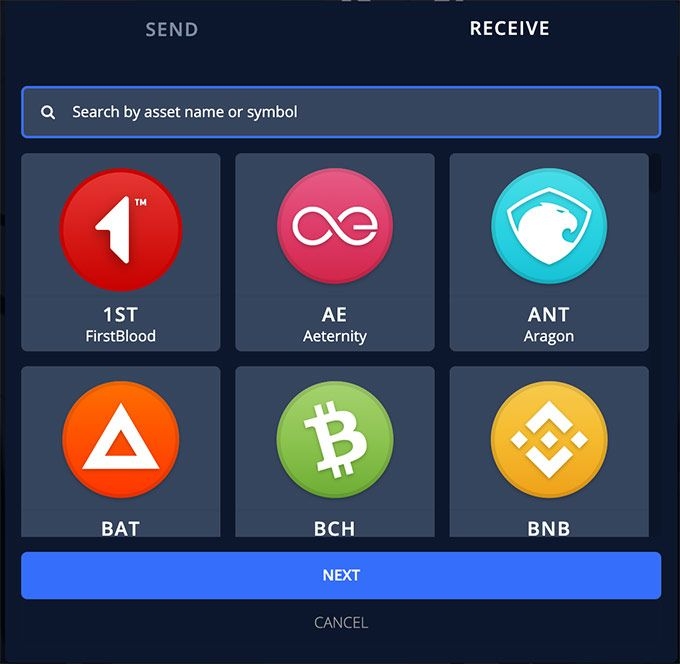 Step 3: Now you need to confirm that the address you see on your KeepKey matches the on your computer screen.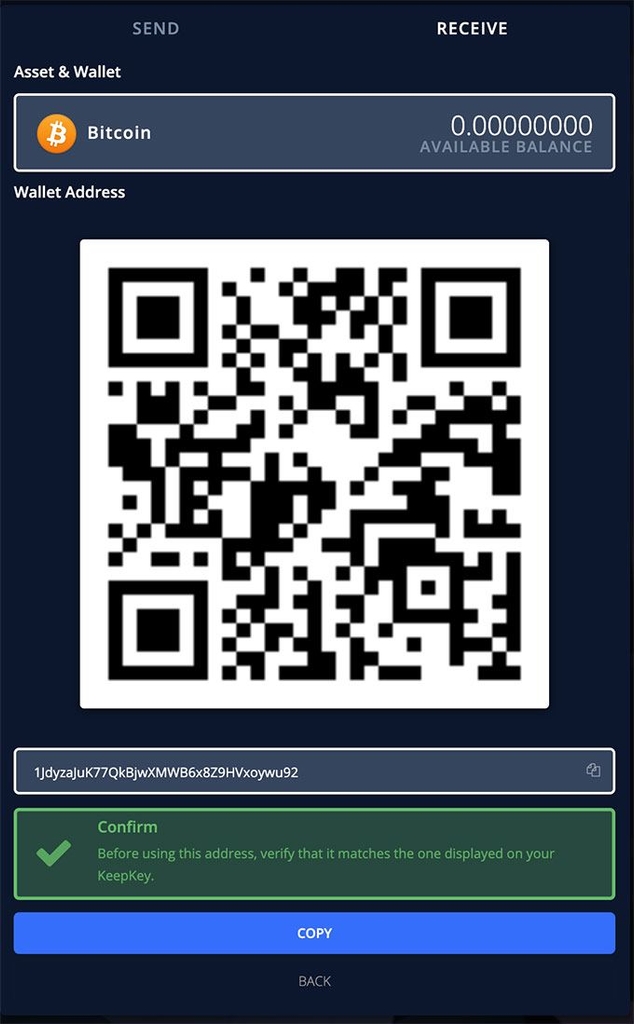 Step 4: Copy the entire address and send it to the person that should send you assets.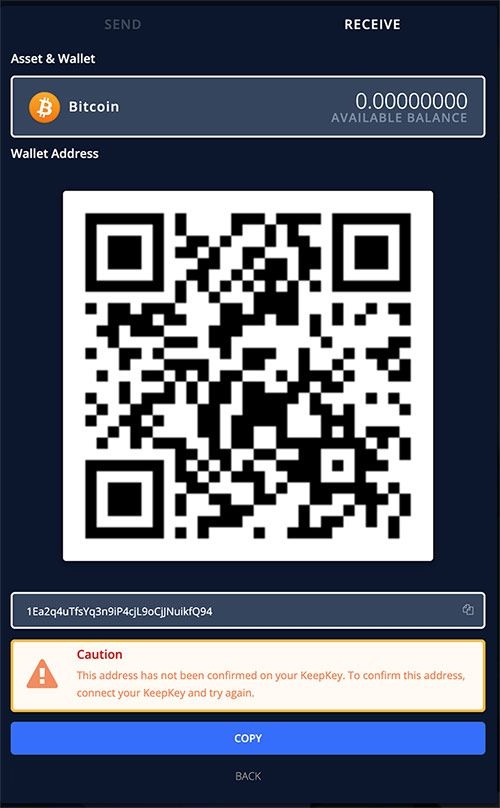 Since KeepKey is so simple to use, receiving assets won't be a problem.
Latest Ledger Wallet Coupon Found:
SAVE 10%
Ledger Holiday Sale
Get top-tier security for you & your loved ones with this Ledger Holiday Deal. Save 10% while you're at it!
Expiration date: 12/02/2023
3,947 People Used
Only 53 Left
Conclusions
Therefore, as promised at the beginning of this KeepKey review, I answered all of the most important questions regarding this wallet.
KeepKey is a hardware wallet that comes with some great security features. Since it's a cold wallet and your assets are stored offline, it's one of the most secure storage for your assets.
KeepKey is bigger than other popular cryptocurrency wallets. While it's relatively heavy, a wide screen strongly improves usability. The wallet is easy to set up, send and receive assets.
The major issue regarding KeepKey is that it supports only 40 cryptocurrencies. Compared to Ledger Nano S Plus and Nano X that support more than 1000 coins and tokens, that sounds very limited.
I hope that you found this KeepKey review helpful and already know whether this wallet is good for your needs!
The content published on this website is not aimed to give any kind of financial, investment, trading, or any other form of advice. BitDegree.org does not endorse or suggest you to buy, sell or hold any kind of cryptocurrency. Before making financial investment decisions, do consult your financial advisor.
Leave your honest KeepKey review
Leave your genuine opinion & help thousands of people to choose the best crypto wallet. All reviews, either positive or negative, are accepted as long as they're honest. We do not publish biased reviews or spam. So if you want to share your experience, opinion or give advice - the scene is yours!