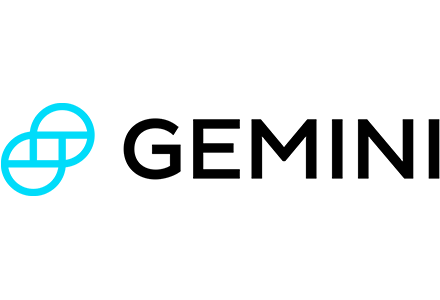 If you want to get into selling and buying Bitcoin or Ether but you have no idea where to start, this Gemini exchange review should help you to decide.
There are lots of different digital currency exchanges and each one has different advantages and disadvantages. Some offer lots of different coins but have questionable security. Meanwhile, others offer only a few digital assets and have great security features. This can make picking the one that's right for you pretty tricky. Fortunately, this Gemini review is here to help!
In this review of one of the most trusted cryptocurrency exchanges around, I will cover the following topics: what the Gemini crypto exchange is, a short history, advantages and disadvantages of the platform, supported digital currencies, and all about the Gemini fees.
Finally, there will be some advice about setting up a Gemini crypto exchange account, followed by suggestions for who should use the platform.
By the end of this Gemini exchange review, you should be able to decide for yourself if Gemini is the right cryptocurrency exchange for you as well as how to register and verify an account at the Gemini crypto exchange.
There are loads to cover to give you a full understanding of this popular and trusted exchange. So, let's see what Gemini has to offer its users in our Gemini exchange review!
Pros
Strong security
US dollar accounts are ensured
Easy-to-use
Cons
Limited selection of cryptocurrencies
Requires lots of personal information
Sometimes can go offline
Gemini Review: What is Gemini?
Gemini is a Bitcoin and Ether (the native currency on the Ethereum blockchain) exchange platform. It was founded by the Winklevoss twins back in 2015. The name itself – Gemini – is a reference to the constellation and zodiac sign depicting a pair of twins. Clever name, right?
The Winklevoss twins rose to fame in 2004 after they sued Mark Zuckerberg over Facebook. Tyler and Cameron claimed that Zuckerberg stole their idea for the popular social network. They received $65 million in damages.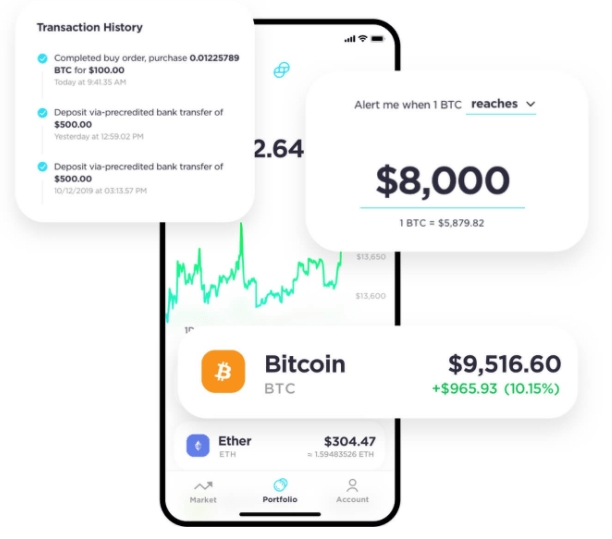 The pair famously invested $11 million into Bitcoin in April 2013. At the time, each coin was worth just $120. Today, their investment is valued at well over $1 billion!
The Gemini exchange is based in New York. It's quickly become one of the most respected cryptocurrency exchanges in the digital currency space. It also became the world's first licensed Ether exchange in 2016.
The Gemini crypto exchange currently employs 51 people and is currently the 39th largest exchange in the world according to 24-hour volume quoted on Coinmarketcap. Whilst Gemini Bitcoin and Gemini Ethereum trading volumes might be high, the exchange can't compete with those platforms that offer many different cryptocurrencies, such as Binance.
Gemini is a direct competitor to the likes of Kucoin, Binance, and Kraken. This is because it offers crypto to fiat payments as well as a BTC/ETH market.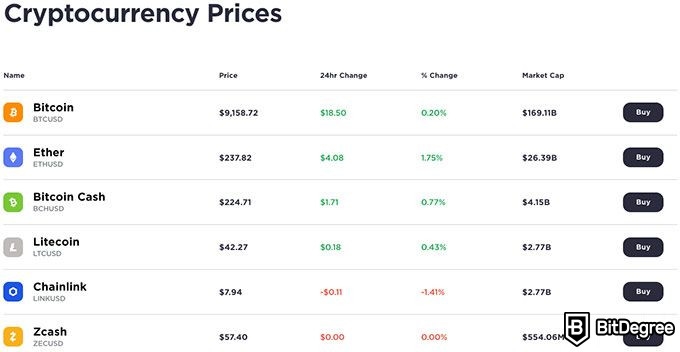 The Winklevoss twins' platform is often deemed one of the most secure exchanges available too. This is because it offers various additional features to help protect users against hackers. It's so secure, in fact, that it's used as one of the exchanges for the CBOE Bitcoin futures settlement.
The Gemini crypto exchange platform is available in almost all US states, as well as Canada, Hong Kong, Puerto Rico, Singapore, South Korea, and the UK.
Which Coins Can You Buy at Gemini?
The Gemini exchange only supports Bitcoin and Ethereum. This is likely because Gemini seeks to be a highly trusted and institutional-friendly exchange. Many newer cryptocurrencies are yet to prove themselves over a long enough period and if Gemini were forced to delist an asset for any reason it would make the platform appear less sophisticated and mature.
Latest Binance Coupon Found:
REDEEM $600 PRIZE
Binance Cyber Monday
Attention new Binance users: this Cyber Monday, you can score up to $600 in rewards by completing special tasks. Activate this amazing Binance Cyber Monday deal using the code – 49316610!
Expiration date : 05/12/2023
6,127 People Used
Only 16 Left
Which Deposit Methods are Accepted at Gemini?
UPDATE 2023: Gemini now accepts a fiat currency (only USD) as well as different digital assets, such as BTC, ETH, LTC, BCH, BAT, LINK and others.
Gemini accepts deposits made by ACH (automated clearing house) in the US, and wire transfers elsewhere. It also accepts deposits in Bitcoin and Ether. There are currently no other deposit methods accepted.
What are the Gemini Fees?
All the payment methods listed above are entirely free to deposit with from Gemini's side. However, wire transfers may be subject to fees from the bank that the money is sent from.
In addition, users will have to pay a network fee for either Gemini Bitcoin or Gemini Ethereum deposits. This is the same as making any other transfer on either digital currency network, however.
Gemini fees are a little different from those found at other digital asset exchange platforms. They depend on your 30-day trade volume. There are six tiers of fees. These range from light traders to those exchanging huge volumes of Bitcoin and Ether. Every day at midnight UTC, fees are recalculated for every trading pair.
The following table gives a breakdown of each tier: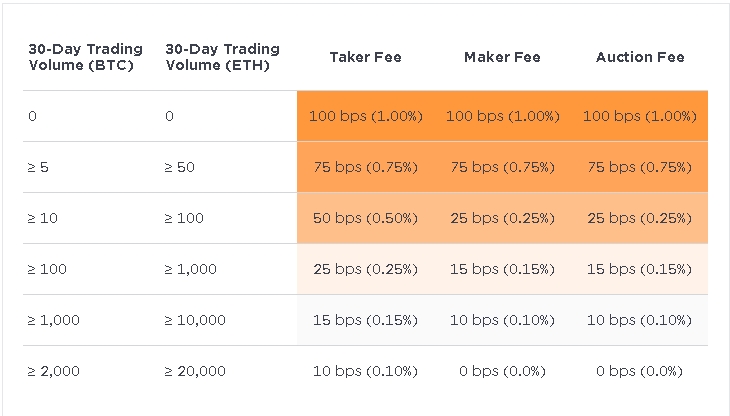 Note: Customers placing an order that adds liquidity to the market place are known as "makers" in the above table. Those who take liquidity are known as "takers".
Latest Binance Coupon Found:
REDEEM $600 PRIZE
Binance Cyber Monday
Attention new Binance users: this Cyber Monday, you can score up to $600 in rewards by completing special tasks. Activate this amazing Binance Cyber Monday deal using the code – 49316610!
Expiration date : 05/12/2023
6,127 People Used
Only 16 Left
Gemini Exchange Review: Account Verification
Since the Gemini exchange platform is so compliant with existing regulations, verification is required to set up a personal account. There are three steps to verifying your identity at this point: linking a mobile phone number for two-factor authentication, linking a bank account, and finally, submitting documents to verify your address and identity.
The verification process is a vital part of the process of setting up a personal account. To make it as easy as possible for new users, I've listed all the steps below.
Creating and Verifying a Gemini Personal Account
First, visit Gemini.com.
Click "register" at the top of the page.

Fill in the information on the next page. This will include your full name, your email address, and a password. When you've completed this, read the "user agreement" and "privacy policy".
If you're happy with the terms in these documents, check the box above the "create my account" link. Then click the "create my account" link.

Fill in your phone number on the next page. It's important to use your correct number as this is part of the verification process. You'll be sent a code to your phone to check it's your actual number. You must enter this in the relevant box.

The next step is to link your bank account to your Gemini exchange account. This will make adding US dollars to your account much quicker in the future. Simply, fill in the answers to the questions when prompted.

After adding your bank account, you'll need to verify your identity. This involves submitting various forms of documentation. It's standard for "know your customer" and compliance checks but it will no doubt put some potential customers off signing up.

As you can see from the above screenshot, Gemini wants both a photo ID and a proof of address from new customers. They are quite strict on the forms of photo ID they accept – only a passport will be enough! However, they accept a few different forms of proof of address. These include a full-page scan of a utility bill, a bank statement, a cable bill, and a mobile phone or internet bill.
It will take between one and three days to get your account fully verified. Some features will be available whilst you wait. These include depositing in cryptocurrency and making trades between the various pairs. However, withdrawals and deposits in fiat are disabled until the account is verified.

Did you know?
Who Should Use Gemini?
Gemini is a great exchange for those who value security above all else. This makes it well-suited for those exchanging large amounts of fiat currency for either Bitcoin or Ether. Being fully licensed and offering the additional security features it does makes it one most secure exchanges in the cryptocurrency space.
Gemini is also ideal for users who want to make lots of trades daily. Professional traders will certainly enjoy the enhanced security features protecting both their fiat and digital currency accounts. This should give them greater confidence to keep the huge sums of money online that they need to make the sizeable trades some professional traders make every day.
What's more, the sliding scale of fees also suits this style of trader. The Gemini fee system I outlined above clearly favors those who make lots of trades rather than those that just want to make one buy order of Bitcoin or Ether and put it into cold storage. That said, the fees are cheap even at the lowest tier so one-off buyers shouldn't be put off!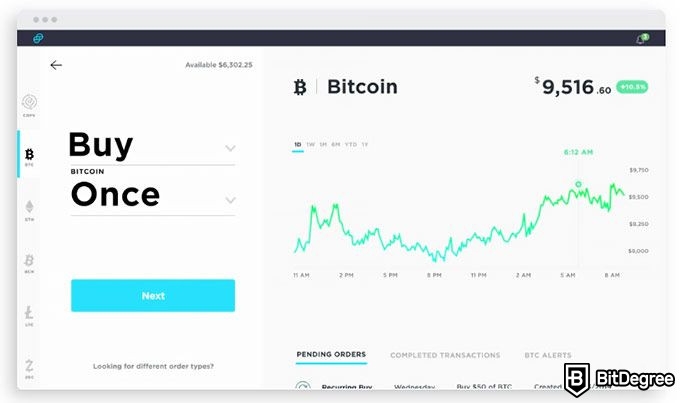 Since many beginner traders, adopters, or investors hear about Bitcoin and Ether as their first introduction to cryptocurrency, Gemini makes a fine place to start. However, they might be put off by the number of personal details they have to give to the exchange just to get a feel for buying, selling, and transacting in cryptocurrency.
For this reason, perhaps those who are brand new to the world of cryptocurrency would be better using a different exchange such as Kucoin.
In addition, with only Bitcoin and Ethereum being offered on Gemini, beginners wanting to get exposure to a lot of different digital assets might be reluctant to use the platform.
All that said, beginner investors who simply want to take up a decent position in either Bitcoin or Ethereum and demand the highest level of security whilst doing so are well recommended to try Gemini.
Gemini Exchange Review: Advantages and Disadvantages
Next, in this Gemini exchange review, I'll be outlining the pros and cons of this exchange.
PROS
CONS

Additional security measures – only a small percentage of the Bitcoin at Gemini is held online. Most are held offline to minimize potential losses from hacks. This doesn't mean you should store your cryptocurrency on Gemini for the long term, however.
US dollar accounts are insured by the Federal Deposit Insurance Corporation and all funds are kept safe in a chartered bank based in New York.
Fully registered and compliant with banking standards. This makes it suitable for institutional clients, as well as individuals.
Professional and high-end service.
Great customer support. There are a blog and a lengthy FAQ section to deal with issues. When neither of these things is enough, complaints and issues are dealt with using email. The exchange usually replies within a matter of hours, rather than days.
User-friendly and well designed. It features a simple interface making it suitable for beginners as well as more advanced users.
Gemini Bitcoin and Gemini Ethereum purchases are easy to make thanks to its user-friendly basic buying options. The exchange also features a more advanced marketplace. This also makes Gemini great for users with different experience levels.
Low fees for exchanging assets. Cryptocurrency, bank, and wire deposits are also free of charge. What's more, the first 30 withdrawals made each month are also free.

It requires a lot of information to register. The Winklevoss twins have tried to make their exchange as compliant as possible. This, unfortunately, means submitting a lot of personal data to the platform.
Often goes offline at times of extremely high volume. However, it's much more likely that the outages are down to overloaded servers than any form of market manipulation.
A limited selection of funding methods.
A limited selection of coins available to buy.

Pros
A very well-known crypto exchange platform
More than 500 different cryptos available
Two-factor authentication
Main Features
Over than 100 different cryptocurrencies available
Strong security
Small withdrawal fees

Pros
Secure and reliable
Low fees
A good amount of fiat currencies accepted
Main Features
Reputable exchange
Multiple fiat currencies are accepted
Relatively low trading fees

Pros
Anonymous trading
Secure
Supports a variety of cryptocurrencies
Main Features
Easy to use
Low fees
Good security
Gemini Review: Conclusion
This is the end of this Gemini exchange review. I hope you learned lots about one of the world's most secure and trusted cryptocurrency exchanges. It might not be the largest in terms of daily volume. However, with support from the likes of the Chicago Board Options Exchange for their Bitcoin futures financial product, it's clearly one of the most respected!
The platform is suitable for different kinds of investors and traders. Hopefully, you picked up that it's not ideal for those wanting to switch in and out of various cryptocurrencies but is great for large volume and one-off buys. This is because the platform offers high-level security.
Just remember, it's still not a good idea to leave your cryptocurrency on an exchange platform. Just because most of Gemini's BTC and ETH are kept offline, that doesn't make it immune to being hacked!
You should also check out other reliable exchanges, such as Binance, Kucoin and Kraken. They offer more fiat currencies and more flexible platforms.
So, that's all for this Gemini exchange review. With all your newly gained knowledge about the Gemini exchange, do you think you'll be using the platform to buy and sell cryptocurrencies in the future?
The content published on this website is not aimed to give any kind of financial, investment, trading, or any other form of advice. BitDegree.org does not endorse or suggest you to buy, sell or hold any kind of cryptocurrency. Before making financial investment decisions, do consult your financial advisor.
About Article's Experts & Analysts