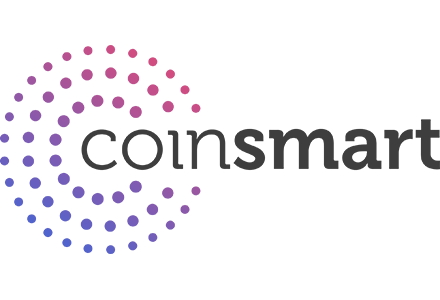 If you reside in Canada, and are looking for a reliable cryptocurrency exchange platform, it probably isn't a secret that many of the globally-known exchanges offer limited access to their services, for Canadian residents. While your options might be a bit more limited, in this CoinSmart review, we'll talk about a Canada-based exchange that might be worth checking out.
Canadian cryptocurrency exchanges are, admittedly, somewhat rare. Most of the centralized exchange platforms are either based in the US, or some off-shore place that has questionable tax laws. If you reside in Canada yourself, using a Canadian exchange can really add to the reliability factor of the entire ordeal.
On top of that, the term "centralized" is a major factor here, too. CoinSmart is compliant with all of the necessary KYC and AML regulations present within the country!
I'm getting ahead of myself, though - let's take things from the top.
Pros
24/7 customer support
Very simple to use, beginner-friendly
Some of the best transaction fees
A huge emphasis on security
Compliant with all crypto-related rules and regulations
Cons
Unavailable in the US
Limited cryptocurrency support
CoinSmart Review: PROS
We'll cover both the benefits, and also the less-positive sides of the exchange, in this CoinSmart review. To start things off, though, let's take a look at the positives, and specifically - the fact that CoinSmart is a completely legitimate cryptocurrency exchange.
Full KYC and AML Compliance
As mentioned in the introductory part of this CoinSmart review, the exchange in question is a centralized platform. In other words, it's run by a centralized company, and has "faces" behind all of its operations. This, in turn, means that it has to comply with strict KYC laws and regulations - and it does.
KYC stands for "Know Your Customer". It's a set of financial regulations that require different institutions (such as crypto exchanges) to identify their customers before allowing them to partake in any sort of financial transaction, such as money deposits and withdrawals, or crypto trades.
The identification is usually pretty simple - you register on an exchange, and have to provide it with your name, surname, ID, financial status, and residential address. This information is then checked, and if all seems to make sense, you are allowed to access all of the features of said exchange.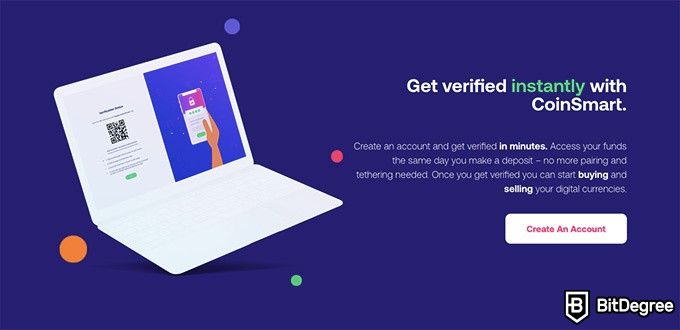 User CoinSmart reviews will tell you that the process with CoinSmart is rather similar, as well. The exchange is registered with FINTRAC, and thus, employs all of the KYC and AML (Anti-Money Laundering) checks towards all of its users. On one hand, it adds to the legitimacy of the platform, and allows you to be sure that you will be trading on an established exchange.
On the other hand, though, this is actually quite notable in regards to the security side of things, too - if you're wondering is CoinSmart safe, this point is one worth considering!
Specifically, with CoinSmart enforcing strict KYC rules on their exchange, users are able to remain assured that all other individuals on the exchange are also vetted, and are legitimate people, just like them. The likelihood of coming across a scammer or some sort of a malicious actor is lowered, considerably.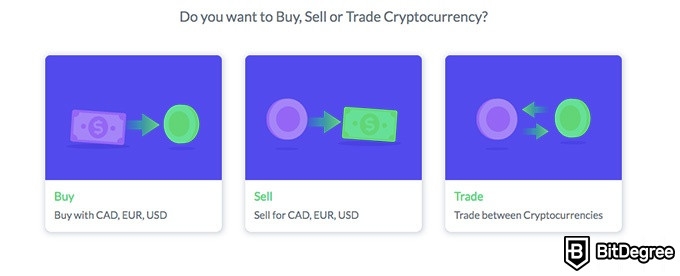 To top it all off, multiple user CoinSmart reviews do also mention how the exchange complies with all of the local Canadian crypto laws, and is able to react to any legislation changes in a fast and efficient manner. That's a huge deal, for all potential users!
All of this does, once again, stem from the concept of centralization - if the exchange in question was decentralized, things would likely be a lot different. Naturally, there are pros and cons to both scenarios - we'll cross that bridge when we get there, though.
Crypto Assets Kept in Cold Storage Devices
Probably one of the most notable points regarding the security aspect of the exchange in question is the fact that CoinSmart stores a huge portion of its crypto assets in cold wallets.
Specifically, the exchange uses BitGo for all of its cold wallet needs. On top of that, the funds kept in these cold wallets are also insured, as well!
What does that mean, exactly? Well, if something were to happen to your cryptocurrencies stored on the exchange, the insurance would likely cover your losses, depending on a few different variables. This is a major factor as far as the reliability of an exchange is concerned! At the same time, it's something that only centralized platforms can offer to their users, too.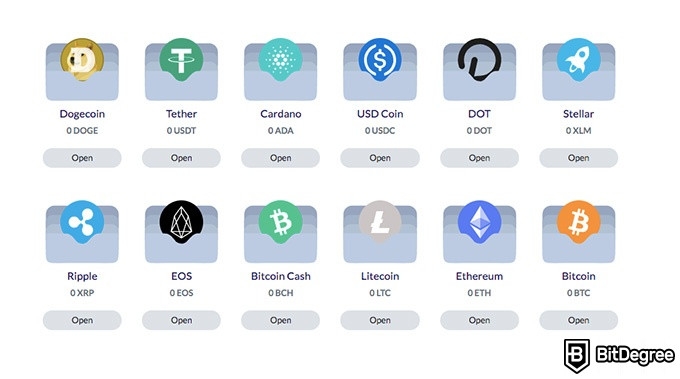 Keeping cryptos in cold storage devices is probably the best way to ensure the security of those same assets. There is no way that a hacker or some other malicious party could access funds stored in a cold wallet, without actually reaching the physical wallet itself.
Once again, this just goes on to showcase how serious CoinSmart is about everything related to the security of their platform, and the crypto assets kept within. This is a major point to consider for anyone who's questioning - is CoinSmart safe?
A Very Beginner-Friendly Exchange
Reading through various user CoinSmart reviews, one of the clearest sentiments that you'll come across refers to the fact that the exchange is very simple to use, and aimed at beginner crypto traders.
This is great news, especially given the current climate in the crypto world!
CoinSmart allows complete beginners to take their time with the exchange, and "learn the ropes" as they go. There are no complicated and over-the-top processes involved, and since CoinSmart doesn't exactly support a large number of different cryptocurrencies, there shouldn't be much confusion involved, either.
Beginner-friendliness is something that many cryptocurrency exchanges try to focus on, especially nowadays. There are more people coming into crypto than ever before - with the concept becoming increasingly more mainstream by the day, the demand for newbie-friendly crypto gateways is sky-high.
CoinSmart makes sure to fill this demand, as well!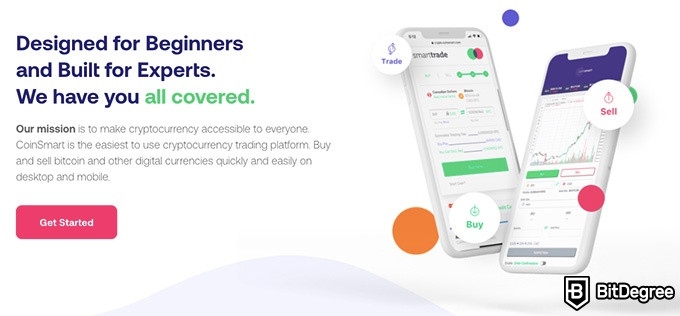 If you're interested in cryptocurrencies, have no prior experience with the topic, and reside in Canada, EU, Asia, or South America, CoinSmart is going to be one of the best platforms for you to check out, as far as trading crypto goes.
The simplicity aspect also translates into speed, as well. More specifically, since there are no complicated procedures that you'd need to pass every time you'd want to fund your account or trade some specific crypto coin, you can do all of that in a quick and efficient manner.
While this is awesome for any and all crypto traders, user CoinSmart reviews will tell you that advanced crypto enthusiasts are going to appreciate it even more. This is because, if you perform a lot of different trades during the day, facing the same complex processes can be annoying! Also, being able to trade quickly gives you an advantage, since, in many cases of day trading, every second counts!
All in all, CoinSmart is an easy-to-use crypto exchange that's both beginner-friendly, and also allows users to perform all of the core trading-related processes in a quick and effective manner. Definitely a huge benefit, both for beginner traders, and also experienced crypto enthusiasts, as well!
24/7 Customer Support Services
Customer support is a very touchy topic when it comes to cryptocurrency exchanges. This is mostly due to the fact that, in regards to crypto, in general, customer support isn't exactly all that common.
Specifically, this is due to the fact that many crypto-related platforms are decentralized, by nature. This includes cryptocurrency exchanges, but it also encompasses various applications (dApps), crypto-related organizations (DAOs), and so on.
Within a decentralized ecosystem, you won't really receive much support, since everything is, well… Decentralized!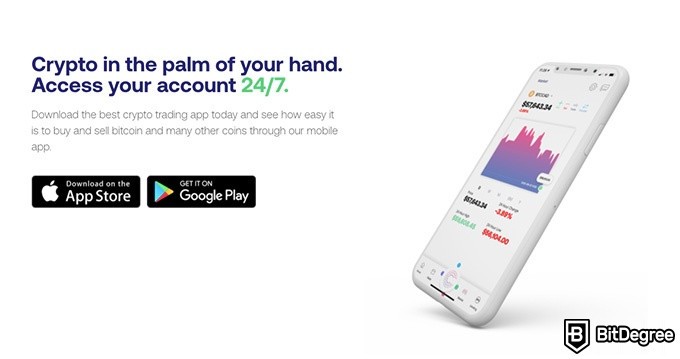 This is where centralization is actually beneficial. Since you are identified as a customer of an exchange (in this case, CoinSmart), and all of the transactional data can be mapped and assigned to your personal account, there are actually some tangible support services that can be provided to you!
Multiple user CoinSmart reviews will tell you that the exchange doesn't only have customer support, but also provides these services 24 hours per day, 7 days a week! Now, that's truly notable!
It means that users will be able to contact CoinSmart at any given point in time, and get the help that they might require. Granted that the exchange is available in many different countries all around the world, with different time zones, this is great news!
Multiple Ways to Fund Your Account
While this might be something that you'd come to expect with most reliable crypto exchanges out there, to this day, it's still a notable benefit that warrants at least mentioning.
Once you read through a few CoinSmart reviews, and decide to register on the exchange to try it out, you'll need to deposit some money to get started. CoinSmart allows you to do that in a few different ways.
More-specifically, you will be able to transfer the money via a bank wire, perform an eTransfer, or even use a credit or debit card. Naturally, as you can imagine, this only adds to the convenience factor of the entire ordeal!

While we'll talk a bit more about CoinSmart fees in just a second, it's worth mentioning that credit and debit card transactions are going to cost the most. Depending on a few different factors, you can expect to pay up to a 6% fee for transfering funds this way.
That being said, though, it's still awesome that CoinSmart does actually allow you to use a few different methods for transferring money, and funding your account. Having the ability to choose from multiple options is always much appreciated!
Relatively-Low Transaction Fees
Fees are often seen as a trader's biggest enemy. They can really impact your potential profits, especially if you're a day trader, and not someone who simply DCAs their portfolio over an extended period of time.
Specifically, most user CoinSmart reviews would likely agree that the fees worth emphasizing the most are those of transactions. While all exchanges do have deposit and withdrawal fees, as well, in many cases, these aren't as impactful or notable as the former ones.
A transaction fee is something that you'll pay each and every single time you purchase, sell, or trade different cryptocurrencies for one another. Yet again, as you can imagine, if you make multiple transactions per day, these fees can really add up!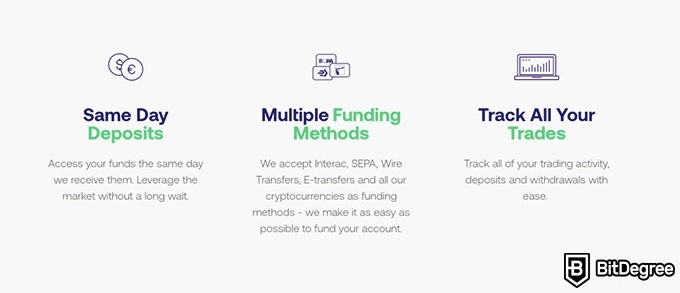 This is especially true given the fact that, on top of exchange-specific fees, there are blockchain ones associated with your trades, as well. This isn't an issue with most centralized exchange platforms, but is still worth considering.
When it comes to CoinSmart fees, things are actually quite decent! Specifically, trading fees on the platform range from 0,2% up to 0,3%, depending on the number of trades made.

While not being the lowest in the industry, this is still pretty good! Naturally, you do need to take deposit and withdrawal fees into account, as well - these, however, aren't going to be detrimental, and since most crypto traders or investors don't really tend to make multiple deposits or withdrawals per day, it's usually not a big issue.
In short, if you're worried about CoinSmart fees, you can rest assured - they're very competitive, and are towards the lower-end of the spectrum, cryptocurrency exchange-wise.
Latest Binance Coupon Found:
CLAIM $600 BONUS
Exclusive $600 Binance Offer
Don't miss this limited-time deal that's only available for our readers. Follow the Binance referral code link & receive up to $600 in rewards and bonuses!
Expiration date: 01/04/2023
7,847 People Used
Only 49 Left
CoinSmart Reviews: CONS
Now that we've covered all of the major benefits of the exchange, let's take a turn and check some of the less-positive user CoinSmart reviews. While there aren't many issues that the exchange would possess, there are still a few notable points worth considering, especially if you've already decided to use the platform in question!
Not Supported in the US
Individuals asking questions such as "is CoinSmart safe?" will be happy to find out that the exchange is supported in many different countries around the world. While being based in Canada, apart from the country in question, CoinSmart can also be accessed from many different places in Asia, Europe, and South America.
While that is great news for people residing in these regions, the not-so-ideal fact is that CoinSmart isn't supported in the US. If you're located somewhere in the States, you will not be able to use the exchange.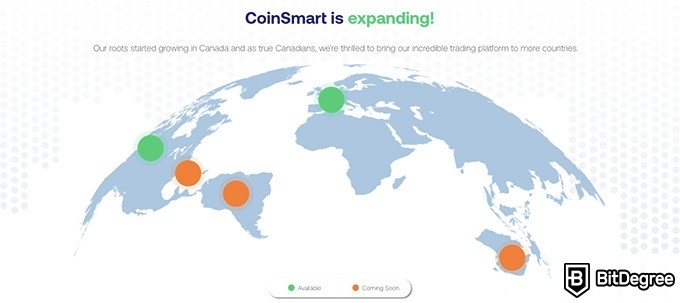 As a result of this, a huge portion of people is being cut out of the equation. No matter how great the CoinSmart fees might be, or how safe that exchange would be to use for all of your crypto trading and exchanging needs, it's simply not available in the country.
Sceptics might wonder - if that's the case, is CoinSmart safe, then? That's a fair question to ask, too!
To put things simply, the US has a lot of complex and strict regulations when it comes to cryptocurrencies, and their trading. These regulations become especially complex when you start dealing with out-of-country exchange platforms, such as CoinSmart.
Just look at Binance, as the perfect example. While the exchange has operated in the States for some time, it had to eventually halt its operations, and offer a separate, US-exclusive version of their exchange. The reasons for this might perfectly well be similar to CoinSmart's lack of presence in the country!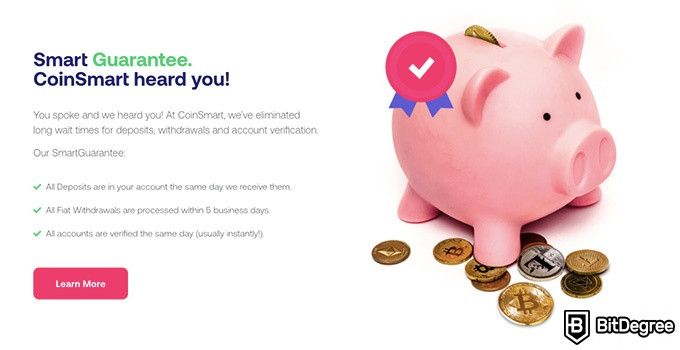 To put it differently - while CoinSmart might perfectly well be just as safe to use as any other high-end cryptocurrency exchange out there, the lack of US-based potential customer support stems from regulatory intricacies present within the country.
Naturally, this is of very small condolence to anyone who lives in the United States. Thus, any way you look at it, it's still a con, in of itself.
Limited Cryptocurrency Support
One of the biggest shortcomings that multiple users CoinSmart reviews tend to point out has to do with the supported cryptocurrencies of the exchange.
Or, rather, I should say - with the lack of cryptocurrency support.
CoinSmart does, for a fact, support many of the major coins. Listed out, it would look a little something like this:
Tether (only partially supported)
USDC
DOT
Twelve different coins is a pretty decent number! However, with the crypto industry expanding faster than ever before, naturally, there are hundreds (if not thousands) of lucrative projects coming up, all of which are going to be unavailable on CoinSmart.
It's a two-sided coin (no pun intended), really. On one hand, CoinSmart supports only the major and established projects. This, in turn, minimizes the chance of a rug pull or some sort of exit-scam. After all, one would likely never associate these terms with cryptos such as Bitcoin or Ethereum.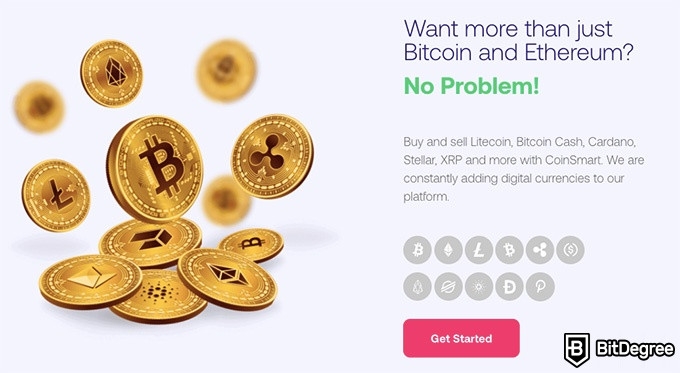 On the flip side, though, once again - the lack of coin and token variety can be a huge detriment to many crypto investors around the world. Naturally, this is especially true if you want to trade some of the more-niche coins or tokens.
If you're just starting out with crypto, and aren't really too keen on experimenting on some less-known cryptocurrencies, user CoinSmart reviews will tell you that this isn't likely to be an issue. However, if you'd like to diversify your portfolio, and trade a wider selection of coins, it's a notable con to consider!

Did you know?
How to Use CoinSmart?
Up to this point in the CoinSmart review, we've discussed everything from the security and functionality aspects of the exchange, all the way to things such as customer support and coin variety. Now that you have a pretty good idea of what CoinSmart is and what it can be used for, you might be interested in trying the exchange out for yourself.
Before you go ahead and do so, though, let's explore the concept together, and see how simple (or difficult!) it is to register on the exchange, and then use its main features.
How to Register on CoinSmart?
First up, the registration process - let's take it one step at a time, shall we?
Step 1: Go to the CoinSmart official website.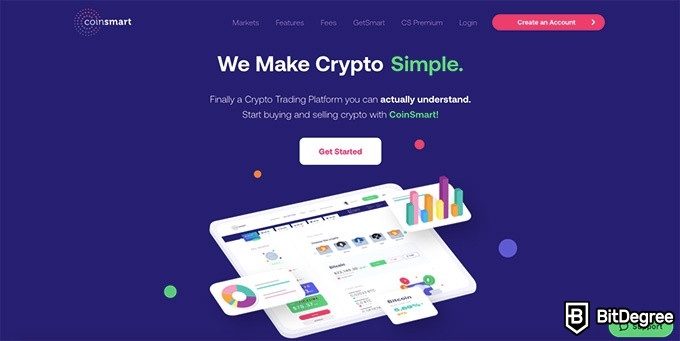 Step 2: Once here, press the big red "Create an Account" button at the top-right of the page.
Step 3: You will be redirected to the initial registration page. Here, all you need to do is simply enter (create) all of the required information (email address, password, coupon codes, if you have any, etc.), and continue.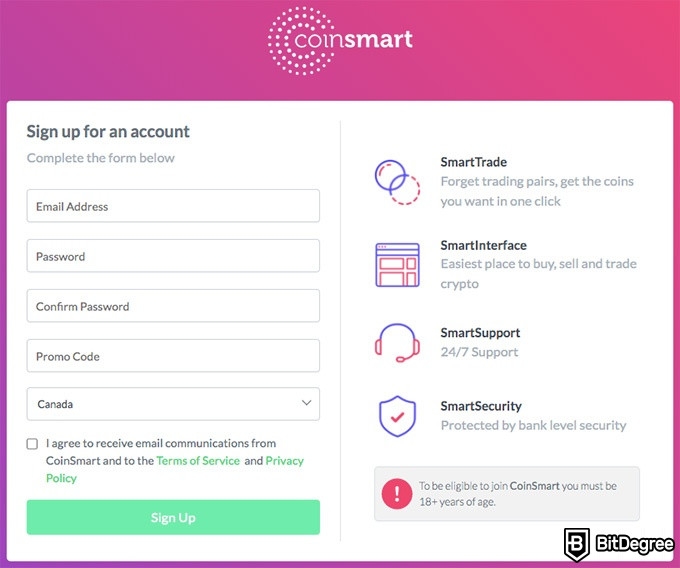 Step 4: Next up, email verification - go to your email inbox, and verify your address.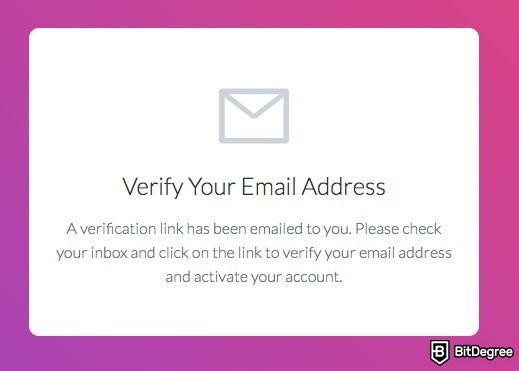 Step 5: Next, you will be asked to set up two-factor authentication - this is a mandatory step if you want to continue signing into your account. It's actually a good thing, too - this feature amplifies the security of your account, and making it mandatory guarantees that all individuals will have access to advanced security features for their CoinSmart accounts.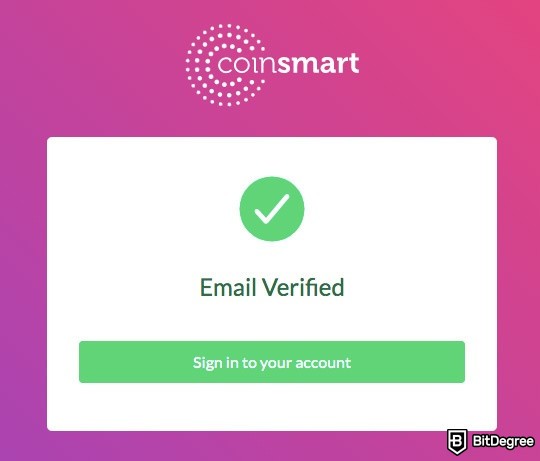 Step 6: Once you enter your Google Authentication codes into the website, you will be redirected to your account - that's it!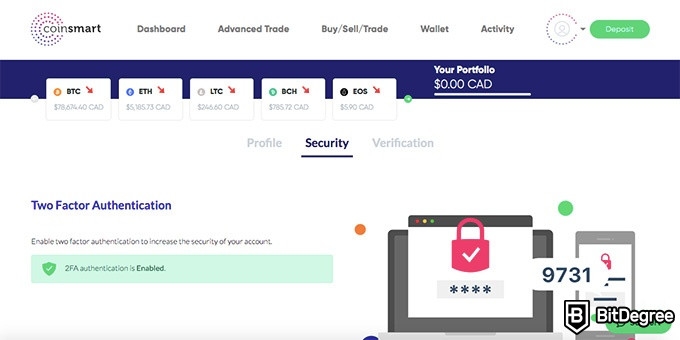 The registration process is actually very quick, and also streamlined to be super-simple to follow. What's special about CoinSmart here is that the cryptocurrency exchange has mandatory 2FA as your create your account - while most other exchanges would have this security feature as an option, CoinSmart is different.
Once you register on the exchange, you can do two things - explore the website and get used to the UI, or pass the KYC verification and start trading.
How to Buy / Sell / Deposit / Withdraw Crypto on CoinSmart?
Since all of the processes described in the title of this chapter of the CoinSmart review follow very similar paths, we won't go through all of them, step-by-step. Instead, here, we'll focus on the most important process - KYC verification.
CoinSmart is rather strict when it comes to anything KYC-related. Specifically, the exchange platform does not allow its users to partake in any form of transaction or money transferring before they complete their KYC checks.
This is, once again, really good, in regards to security and anti-money laundering regulations. While it may not be the most convenient option for those who are looking to trade some very low amounts of crypto, the general idea still stands.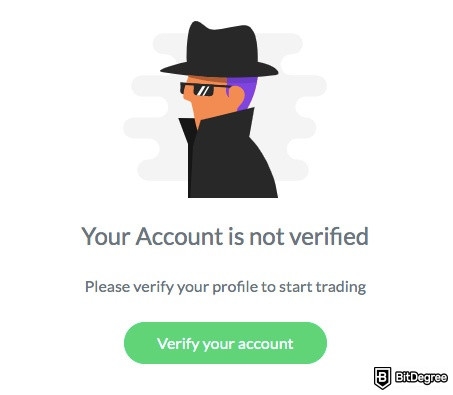 Once you're comfortable with the platform, and are ready to start trading crypto on it, you should navigate to the function that you'd like to do (buy, sell, trade, etc.), and you'll be prompted to verify your account. Click to do so.
Now, you'll need to pass the KYC verification process. It consists of you verifying your phone number, and also your identity, too.
The process itself is rather quick, and allows you to choose your preferred verification methods. Namely, you can upload a copy of your ID, a passport, driver's license, or a permit of residence.
The checks themselves shouldn't take too long, but it does depend on a few factors, such as the time when you're performing the verification, the encumbrance of CoinSmart itself, and so on. After all of the essential information is checked, and if you've submitted everything correctly, your account will be enabled, and you'll have full access to all of the services offered by CoinSmart!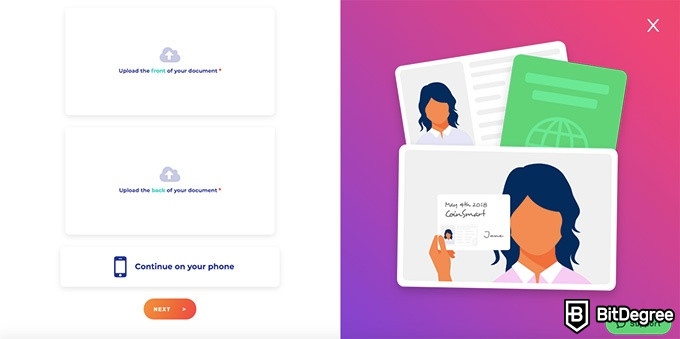 While it's not something that's often mentioned in different user CoinSmart reviews, the exchange in question does make the entire process rather painless. There are exchanges out there that do - it may take hours for you to submit all required information, and even then, you'd need to wait for days until your account gets verified.
Not an issue with CoinSmart - the procedure is quick, simple, and you're guided all along the way!

Pros
A very well-known crypto exchange platform
More than 500 different cryptos available
Two-factor authentication
Main Features
Over than 100 different cryptocurrencies available
Strong security
Small withdrawal fees

Pros
Very low trading fees
Exceptional functionality
Mobile trading app
Main Features
Very competitive trading fees
An intuitive mobile app
Up to 100x leverage available
Advanced trading feature

Pros
Fiat currencies - accepted
Simple to use
Accepts only the most trustworthy cryptocurrencies
Main Features
A leading cryptocurrency exchange platform
Best for beginner investors
Accepts fiat currencies
Highly-regulated and secure
Conclusions
Now, then - is CoinSmart safe, and is it worth using, in the first place?
Yes, it's definitely an exchange that's worth checking out! The positive aspects and features of the platform outweigh any potential negatives, big time!
CoinSmart is, admittedly, a less-than-mainstream cryptocurrency exchange platform. More often than not, it gets overshadowed by its competitors - large and established crypto platforms that have been in the industry for a longer period of time.
That being said, CoinSmart still has a lot of amazing features to offer to its users. At the forefront of these features, you have security - the platform emphasizes things such as 2FA and user verification checks, and keeps a large portion of its crypto assets in cold storage devices. This, in turn, minimizes any potential security breach issues.
Table: Some general information about the Ledger Nano X and Trezor Model T hardware cryptocurrency wallets
The only notable shortcomings of the exchange are the limited number of coins that it supports, and also the fact that it's not available in the US. While the former point is subjective, the latter issue can't really be evaded, and thus, US-based crypto enthusiasts should look for some other cryptocurrency exchange alternatives.
With around-the-clock customer support and a modern & slick user interface, though, CoinSmart is definitely an awesome option for any beginner crypto traders out there. So, if you're looking to start trading crypto, and reside in one of the supported countries, make sure to check CoinSmart out!
The content published on this website is not aimed to give any kind of financial, investment, trading, or any other form of advice. BitDegree.org does not endorse or suggest you to buy, sell or hold any kind of cryptocurrency. Before making financial investment decisions, do consult your financial advisor.
Leave your honest CoinSmart review
Leave your genuine opinion & help thousands of people to choose the best crypto exchange. All reviews, either positive or negative, are accepted as long as they're honest. We do not publish biased reviews or spam. So if you want to share your experience, opinion or give advice - the scene is yours!