A hard fork of Ethereum, Ethereum Classic was launched back in 2016. It's a decentralized cryptocurrency that's being widely exchanged, traded and stored. Whatever you decide to do with this cryptocurrency, it's important to choose not only a reliable cryptocurrency exchange, but also find the best Ethereum Classic wallet to protect your assets from prying eyes.
One of the extensive features of Ethereum Classic is that it can be used to create smart contracts and run dApps safely and without interference. Currently, this cryptocurrency is ranked in 27th place, with a market capitalization of close to $2.6 billion.
Back in 2020 alone, close to $4 billion worth of cryptocurrencies were stolen in 122 attacks. These attacks targeted 3 major areas: decentralized apps, crypto exchanges, and blockchain wallets. If you don't want to be one of those people who lost their crypto savings in cyber attacks, you should find yourself a secure cryptocurrency wallet.
After performing thorough research, I've made a list of the most secure and reliable Ethereum Classic wallets. Here it is:
Before moving straight to the best Ethereum Classic wallet list, I would like to introduce different types of crypto wallets you can find in the market today.
Best Ethereum Classic Wallet Options
When researching the best Ethereum Classic wallets, you'll most likely come across such options:
Web-based wallets

Software / app wallets

Hardware wallets

Paper wallets
There are specific pros and cons associated with each wallet type, so let's take a look at them separately.
Web-Based Wallets
Probably the most common wallet type that you'll find is web-based wallets. Even though they're popular, such wallets are more prone to hacking compared to other options. It's the same as storing your coins on an exchange.
Since online wallets store your private keys on their servers (not all of them - this is, however, a common practice), your security is threatened in case someone hacks that server. Such wallets are also known as "hot wallets", because they maintain a constant connection to the internet.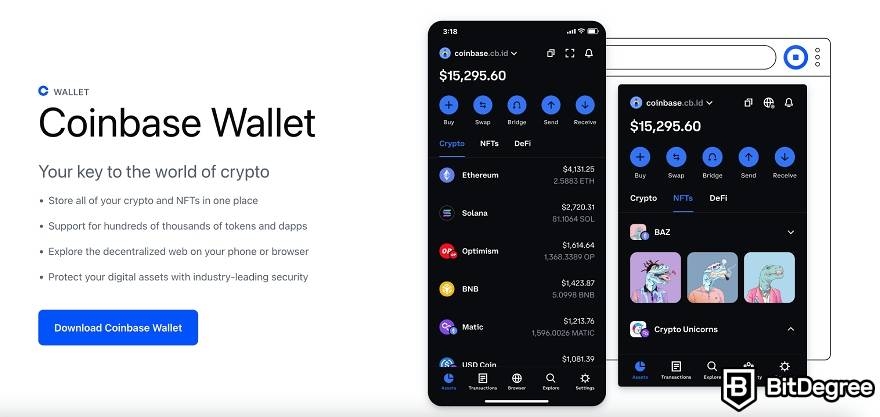 It's not all bad when it comes to online wallets - they can be a good option for beginners or anyone who stores small amounts of cryptocurrencies. You can easily buy cryptocurrencies, make transactions and payments, and sell them when needed. When it comes to online wallets, you still need to be extra-careful, though.
Software / App Wallets
Another popular wallet type is software or app wallets. In most cases, you can download a mobile or desktop app completely free and transfer your assets there. Such wallets tend to be very easy to use and navigate; however, it's crucial to pick a reliable provider that you can actually trust.
As you probably already understood, software wallets are also considered "hot", as you need an internet connection to use them. That's the main reason why they aren't as secure as cold wallets that keep your private keys offline.
Even though there are some recommended software wallets in the market, it's crucial to choose a platform that comes with exceptional security features and can protect you against next-level cyber attacks.
Hardware Wallets
It's not a secret that hardware wallets are considered to be industry leaders when it comes to security. These wallets are known as "cold wallets", because they don't require a constant connection to the internet. They are also often considered the best Ethereum Classic wallets, due to this reason.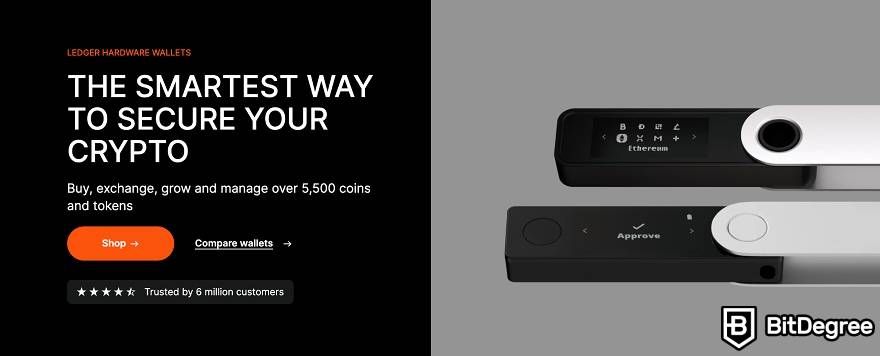 What you should know, though, is that hardware wallets can be more complicated to use than web-based or software ones. Due to this reason, it will take you a bit longer to get used to using such a device. However, once you understand how it works, everything will go smoothly.
You'll see that, when going through the best Ethereum Classic wallet list, hardware wallet devices tend to come up quite a bit.
Paper Wallets
Paper wallets are offline cold storage for your cryptocurrencies. To use such wallets, you will need to write down your private and public keys on a piece of paper. A public key will be needed every time when making a transaction, so it might take a bit longer than expected.
Even though paper wallets are considered to be very secure, they're less comfortable to use than hardware wallets. Also, in case you lose that piece of paper, all your savings are lost.
By now, you should be aware of the different types of wallets that can be found on the market. Which one you choose, though, completely depends on your personal preferences; however, you should keep in mind that security always comes first.

Did you know?
Choosing the Best Wallet for Ethereum Classic
Deciding which is the best Ethereum Classic wallet for your personal needs might be challenging. After all, there are hundreds of options available. To make it easier, you should always consider these aspects:
Security. Security is and always should be the number one priority that you must keep in mind when picking a wallet. Since millions worth of cryptocurrencies are being stolen each year, you have to protect yourself from such threats. By now, it's already clear that hardware and paper wallets are considered to be the most secure ones in the market. I'll provide a few different options when talking about the best Ethereum Classic wallet.
Usability. It's recommended to choose a wallet that allows you to perform transactions, withdrawals, and other actions without much effort.
Availability. If you want to be aware of what's happening with the crypto market on the go, and also be able to perform various actions at any second, you'll want to choose an easily-accessible wallet.
The number of supported cryptocurrencies. It's always better to choose a wallet that supports not only the most popular coins, but also less-known altcoins. After all, you might see new opportunities, and you wouldn't want the wallet you pick to stop you.
These are the most important factors that you should keep in mind; however, you'll find that there are additional aspects that matter, such as price, customer support, and even more.
Now let's jump straight to the best Ethereum Classic wallet list, and choose the most reliable and secure one.