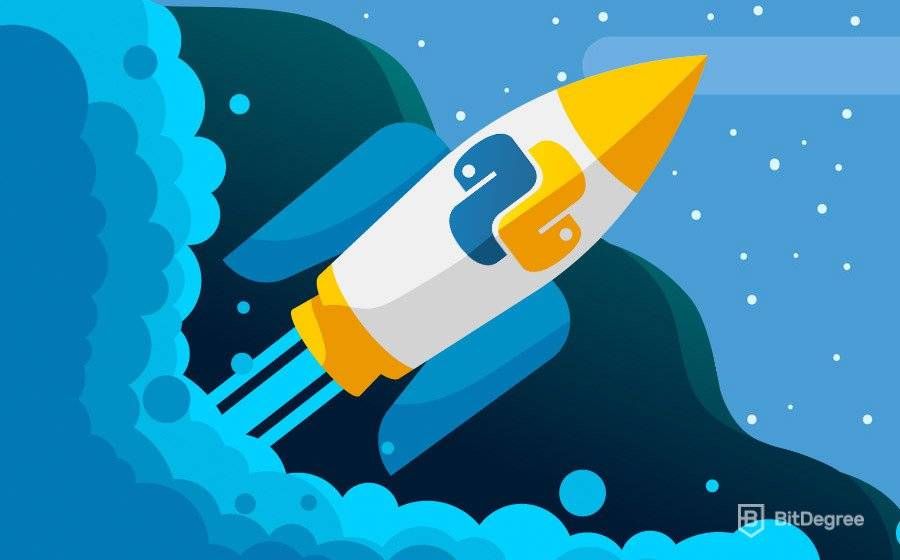 Learning a new programming language like Python can be hard. If you've never learned a programming language before, you might have trouble. Getting your head around syntax, conventions, and the general way things work is important. However, figuring out how to master Python basics is a great place to start your programming journey. Even if you've never written a line of code in your life!
Python is the most commonly taught language in schools throughout the world. It reads like English, it has a nearly simple syntax, and it's a high-level language. It's perfect for beginners!
However, this doesn't mean that Python has limited use cases. It is one of the most widespread and versatile programming languages in the world. It is used for everything from back-end web development to scientific analysis programming to artificial intelligence and machine learning.
With this in mind, I have put together a comprehensive, step by step guide to learning basics of Python. You will find pretty much everything you need to start learning Python right here! So, let's begin...
Step 1: Learn Python Basics & Use Cases
Learning about the Python programming language, what it is, and what it is used for is the best place to start your programming journey. If you know nothing about programming and coding in general, then doing some research about Python will open your eyes. It will make you realize that coding is everywhere - in fact, it's the driving force that makes the modern world turn.
Latest Udacity Coupon Found:
SAVE 75%
Udacity Black Friday Offer
The best time to save on Udacity courses is now - follow this coupon to access 75% Udacity Black Friday discount on all courses & enjoy top-quality learning for less!
Expiration date : 10/02/2023
3,176 People Used
Only 97 Left
To begin, let's start with Python programming or dummies. Python is an extremely versatile general-purpose programming language that is used for a wide range of applications. It is a high-level language that is relatively easy to code with - especially when compared with something like C# or C++ - and most of its syntax reads similar to English.
Although it was created in the late 1980s, Python forms the basis of a range of emerging technologies. Some of the most exciting innovations of the coming years - such as artificial intelligence and machine learning - will be developed using Python.
However, Python also has a lot of other use cases which may appeal more to the average person. A lot of programmers reach for Python when they have to do anything that doesn't require a specific language. You can use it to develop games, to write complex scientific data analysis programs, and to do pretty much anything else you can think of.
Once you have learned Python basics, you will be well on the way to becoming a programming master, no matter where you decide to specialize.
Step 2: Identify Why You Want To Learn Python
Now that you've done some research and have a fair idea about what Python is and why it is used, it's time for you to have a good long think about why you want to learn Python and what you hope to get out of it. Ask yourself the following questions, and note the answers carefully:
What do you hope to do with your new programming knowledge?
The answer to this question is extremely important, as it will help you identify your main reasons for learning basics of Python. If you wish to have a career in programming, then you should start with Python, and then quickly branch out to start learning other languages. However, if you are an academic who simply wants to be able to write their own data analysis programs, then you will need to learn Python basics in a whole different way. Everyone is different, and everyone's reasons for learning Python are different.
How much time do you have to commit to programming?
The amount of time that you have to commit to learning Python programming for dummies will largely dictate the type of course you take. For example, if you have quit your job and want to learn Python in the shortest amount of time possible, you should probably start with an intensive course or a Python boot camp.
However, your approach will be completely different if you only have a few hours per week for programming. The best thing to do in this case would be to enroll in a self-paced online Python course. These courses usually let you work through things at your own pace, allowing you to spend a few hours learning after work or on the weekend when you get some spare time. Also, here in BitDegree we believe that everyone deserves to learn, even if their finances say otherwise. Which is why we started the scholarship program where learners can apply to get their course fees funded. If you are in a tough financial situation, but want to learn Python basics be sure to try them out!
Do you hope to get a job with your new knowledge?
For some people, learning the Python basics is nothing more than a hobby that lets them spend time doing the things that they enjoy. However, for others programming is the ticket to a new career and, in a way, to a new life. If you are hoping to get a promotion or a new career with your new programming knowledge, then you need to make sure that you are doing everything right from the start. Make sure that you enroll in a reputable course - such as those offered on the BitDegree platform - and make sure that you take comprehensive notes and follow coding best practices from the start.
Step 3: Choose An Online Course
Once you know why you want to learn Python basics, it's time to choose an online course that will form the basis of your learning. Even if you plan on participating in a coding boot camp or an intensive course, completing an introductory course - like the Interactive Python Tutorial. This course will teach you everything you need to know to get started on your journey to master programmer, including Python syntax, how to use dictionaries, and what functions and loops are.
Alternatively, have a look at the Learn Python Basics course if you prefer to learn by watching videos. This course teaches much the same things as the Interactive Python Tutorial but in a much different way.
If you already know what field you want to specialize in, then you can choose a course which is relevant to this. For example, if you are an academic or anyone else who wants to use Python for rapid, straightforward data analysis, then I would recommend looking at Learn To Make Python Data Structures and the Python Image Recognition: Hands-on Data Science Course.
It is important to remember that, no matter what course you choose, you are going to have to do a lot of external practice and revision if you want to become more than a novice coder. Practice makes perfect!
Step 4: Download A Code Editor
Although many interactive online courses allow you to write code directly in your internet browser, this isn't how it works in the real world. In reality, most coding is done using either a simple text editor - such as notepad - or a specially designed code editor.
There is a whole range of code editors out there. Choosing the right one can be hard, especially as a novice programmer. However, the good news is that, as a beginner, you will find that pretty much all editors have similar functions. You will probably need to choose a new editor as you start to specialize, but any general-purpose program will be fine to start with.
The Atom code editor is my favorite for learning Python basics - and a range of other languages - due to its simplicity. It is an open-source program, which means that you can download it for free. Once you have developed some coding knowledge, you can even edit its source code to tailor it to your exact needs!
To download Atom, you will need to head over to their website and click on the download button near the top of the page. Follow your computer's prompts and open the program to get started. Although it's a relatively simple program to use, you will probably need to read the Atom Flight Manual at some point. This guide documents everything you need to know about Atom and how you can use it.
Now that you've got your code editor downloaded and ready to go, it's time to look at what other resources you can use!
Step 5: Get Familiar With Other Resources
Learning Python basics through an online course is well and good, but what do you do when your course finishes?
Well, the answer to this is simple - you find more resources that will allow you to continue learning and practicing your code!
Luckily for you, there are a wide variety of different resources that you can draw on to help you learn basics of Python. These include:
Reference guides
Reference guides are among the developer's most important tools. They outline everything you need to know about a programming language, including its syntax, conventions, and best practices. Some people like to have a physical reference guide in the form of a book, but I have always found online guides to be the best. The official Python Language Reference Guide is a good place to start.
Video tutorials
When you get stuck on a concept or idea - and you will - short video tutorials can help you understand Python basics differently. Although they shouldn't replace a structured, well-designed online course, video tutorials are a great resource that you should draw on. Simply head over to YouTube and search for the topic that you're stuck on!

Pros
Simplistic design (no unnecessary information)
High-quality courses (even the free ones)
Variety of features
Main Features
Nanodegree programs
Suitable for enterprises
Paid certificates of completion

Pros
Huge variety of courses
Easy to navigate
No technical issues
Main Features
Huge variety of courses
30-day refund policy
Free certificates of completion

Pros
Easy to use with a learn-by-doing approach
Offers quality content
Gamified in-browser coding experience
Main Features
Free certificates of completion
Focused on data science skills
Flexible learning timetable
Coding challenges
Online coding challenges and competitions are a great way to practice writing code according to a detailed set of instructions. In some challenges, you will be put up against a fellow coder in a race to get to the solution first. Other challenges will be about getting to the solution in the most efficient way.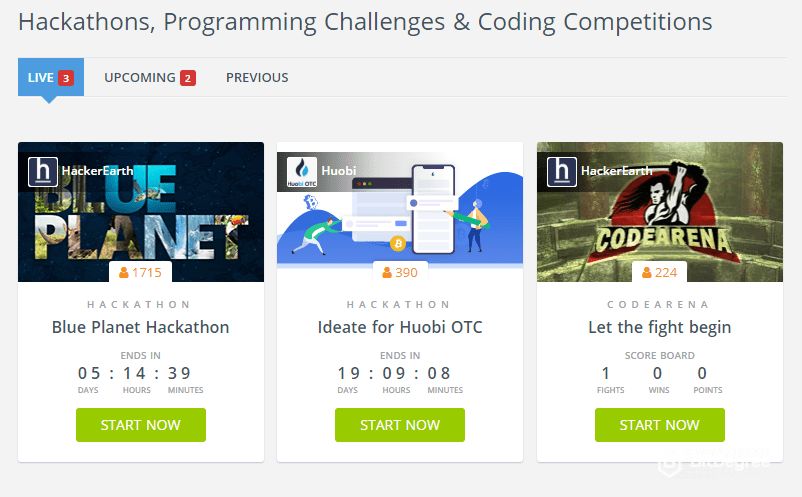 Step 6: Join An Online Community
Now that you've started to work through your online course and have an idea about Python basics, it's time for you to connect with your fellow coders. One of the best ways to do this is to join an online community or forum. You will be able to ask questions, talk about coding with other interested people, and ask for help when you need it after you have joined an online community.
Python is an extremely popular, very widespread language, so the choice of online communities is huge. Try and choose one which is tailored for beginners. Look for a forum or group which is friendly, which encourages questions, and which welcomes new members with open arms. By all means, join communities like the Python subreddit, but look for a smaller, more personal group as well.
It can be a good idea to find a Facebook or Meetup group which allows you to meet face to face with coders near you. This brings us to the next step in our ultimate guide to learning Python basics:
Step 7: Connect With Other Coders In Your Area
Connecting and networking with other people who are interested in learning how to code with Python is a great idea. It's very easy to get bored and lose motivation if you try and undertake the journey from Python novice to programming master on your own. However, you will find that it's much easier to stay motivated and keep moving forward when you have the support of other people with similar goals to you.
Developing physical connections can be difficult, to begin with - especially if you're an introverted person who isn't naturally social - but it's worth the effort. Start by searching Facebook for coding groups in your local area. For example, if you live in London, search for something like 'Python coders in London'. Join these groups, and try and get active in the community.
Meetup is also a great place to look for groups and events. If you live in or near a major city or population center, you will almost certainly find that there is some sort of Python programmers group in your area. Find them, join them, and get down to their next event to start networking with your fellow programmers!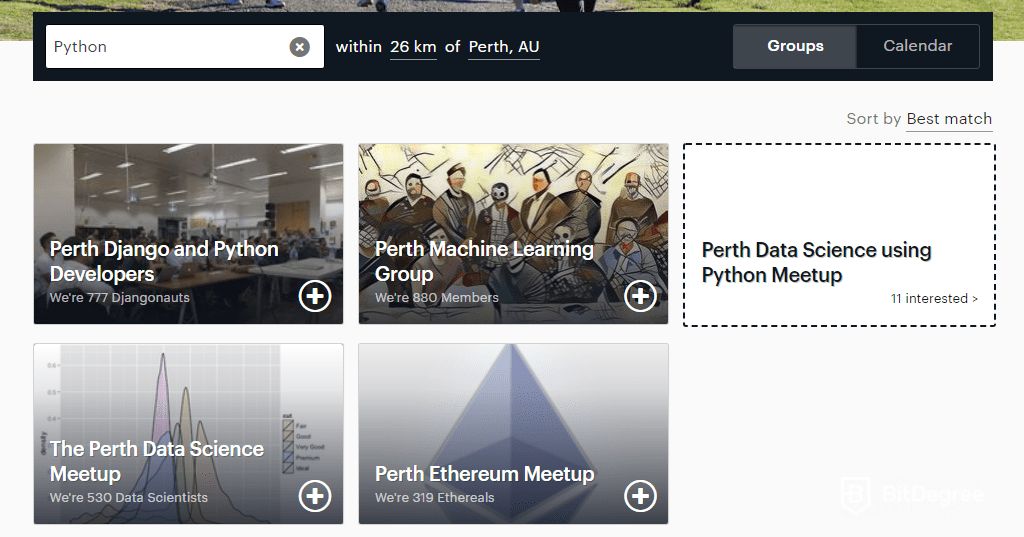 Step 8: Practice, Practice & Practice Some More
Once you've got a pretty good grasp on the Python basics, the best thing that you can do to keep learning is practice. Practice writing code. Go over your notes and practice with any syntax that you aren't completely comfortable with or that you have trouble using. Go to GitHub, download someone else's code, and work through it line by line until you understand what every line is meant to do and how they work together to create the desired program.
However, it is extremely important to remember one crucial thing, even when you are practicing the simplest part of Python programming for dummies:
"Practice doesn't make perfect. Perfect practice does."
That's right, there's no point practicing coding with Python or any other language unless you're doing things the right way. Make sure that you aren't being lazy, that you understand every single line of code that you write, and that you are following any language best practices. If you don't then you're wasting your time, and you will probably end up with all sorts of bad habits.
Conclusion
Learning a programming language like Python can be fun, exciting, and it can lead to new career options and friendships. The hardest part about learning Python basics for a lot of people is getting started.
The first thing you should do when you're thinking about learning a new programming language - like Python - is to learn about the language, what it is, and how it can be used. Identify your reasons for learning, and then choose a decent online course that fits your needs. Make use of a decent code editor, get familiar with resources like reference guides and video tutorials, and start networking with fellow coders. Above all, make sure that you are practicing regularly, and that you aren't developing bad habits as you code.
So there you have it - everything you need to begin learning Python. Get out there, start coding, and have fun. Your life will never be the same again!
Leave your honest feedback
Leave your genuine opinion & help thousands of people to choose the best online learning platform. All feedback, either positive or negative, are accepted as long as they're honest. We do not publish biased feedback or spam. So if you want to share your experience, opinion or give advice - the scene is yours!