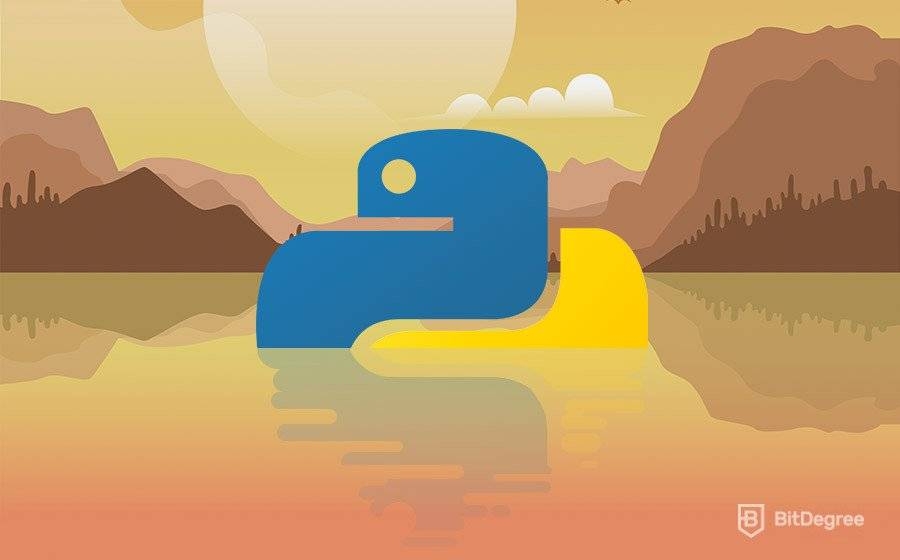 People might feel conflicted about how to learn Python in a timely manner. However, the learning process might differ depending on you current skills. For instance, if you have some decent knowledge about other programming languages, Python won't be challenging to crack.
Of course, people are looking for the best ways to learn Python, meaning they do not want to wander around or work on pointless tasks. While some of the recommendations might be individual, there are some general tips that you can follow to understand how to learn Python fast. If you're curious to learn about specific courses to get you started with Python, check out our guide to the best DataCamp Python courses here.
Overview of Python: How to Learn Python and Why?
Nobody could deny the fact that the popularity of Python has skyrocketed. Due to the increased interest in machine learning, artificial intelligence, and data science, Python has become the language of the hour. The simple syntax of this programming language also contributes to the craze of wanting to find out how to learn Python. However, newbies should really follow a methodological approach when learning to work with any programming language.
Latest DataCamp Coupon Found:
CLAIM 50% OFF
DataCamp Cyber Monday Deal
DataCamp Cyber Monday special is here! Enjoy a massive 50% off on DataCamp plans. Subscribe now and redefine your data and Al skill set for the better!
Expiration date : 04/12/2023
5,324 People Used
Only 36 Left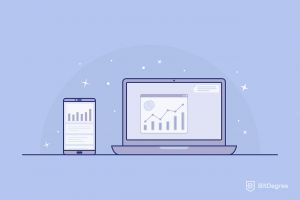 We've got various guides on Python, ranging from the very basics to its application in machine learning that you can check out. However, for now, let's take a look at what the best learning practices are.
Start from the Basics
The first step toward learning is the most important. If you choose an overly challenging path, you will feel discouraged to continue. Therefore, mastering the basics is among the best ways to learn Python.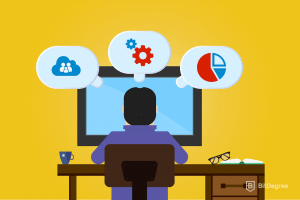 Object-oriented programming (OOP) is on top of your list. This concept refers to a specific style of programming. In other words, it strongly influences the construction of software. In OOP, everything is based on objects, and developers enclose information and behavior into them. An opposite approach would be procedural programming (PP), which means that programmers produce lists of actions for computers to follow step-by-step.
Python supports the OOP, meaning that you will be able to use such things as classes and objects. Beginners have stated that learning OOP principles was the most demanding task. However, with enough practice, the concepts will sink in faster.
Find a friendly IDE
You should choose an IDE very early in the game. By using an integrated development environment, you will produce and debug code much more efficiently. Here is a list of IDE's that you are welcome to choose from PyCharm, Spyder, Sublime Text 3, Visual Studio Code, and Atom. For a more comprehensive review of the available IDE's, check out this tutorial.
Find resources to follow
What do you need to learn Python besides a friendly IDE? Well, you need to find useful resources to study from. Here are some of the reputable sources to consider: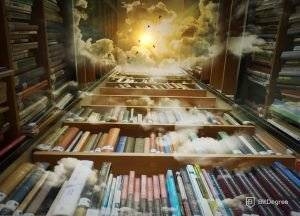 Define your goals
Even though you are asking how to learn Python, you should consider asking why instead of how. Of course, Python is a general-purpose language, meaning that it will serve you in various ways. However, I recommend you figure out whether Python has the means to fulfill your goal. What are the most popular use cases of Python? Let's take a look.
Python for data analysis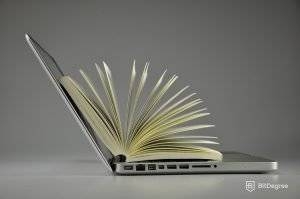 Data science is a broad term. It can refer to a variety of actions such as analysis of datasets, visualization of information, extraction valuable insights about the industry, and the overall organization of data. Due to the simple syntax of Python, this language is a fair game for all. Therefore, the majority of people that are looking for how to learn Python fast are not even programmers but data analysts, business owners, marketing specialists, etc. Anyone can benefit from proper data analysis. The trends you discover might change your business strategy.
Web development and Python
While PHP is the most popular language for the back-end development of websites, Python is no stranger to this process. You can use this programming language to write the server-side logic for your web application. According to JetBrains, 46% of people using Python apply it for web development purposes. In fact, 49% use Python for data analysis. Therefore, the statistics indicate a minimal difference.
Teaching machines with Python
Machine learning is a field closely related to artificial intelligence. Currently, these two fields are taking the spotlight from other areas. Of course, AI is a promising field, and if you are willing to put in the work, it is worth a try. Python is the language for machine learning due to several reasons. First of all, this programming language has a simple syntax, an extensive list of libraries, and support from its community.
Want to learn more about libraries? Check this tutorial. Additionally, check out our DataCamp guide that explores the Machine Learning Fundamentals with Python skill track, as well as other highly-recommended Python courses.

Pros
Easy to use with a learn-by-doing approach
Offers quality content
Gamified in-browser coding experience
Main Features
Free certificates of completion
Focused on data science skills
Flexible learning timetable

Pros
High-quality courses
Nanodegree programs
Student Career services
Main Features
Nanodegree programs
Suitable for enterprises
Paid certificates of completion

Pros
A huge variety of courses
Easy-to-navigate interface
Over 600 free courses
Main Features
A huge variety of courses
30-day refund policy
Free certificates of completion
Other purposes
Python can also be used for projects related to system administration, automation of scripts, infrastructure configuration, web parsers, software testing, software prototyping, game development, and so much more!
Therefore, you can choose from a multitude of available options and start learning! A more elaborate explanation of the Python use cases can be found here.
Write code. Daily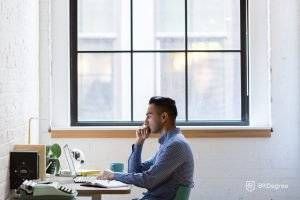 How to learn Python and produce functional applications? Well, you cannot go wrong with regular practice. That is the key, opening doors to a higher salary and more job opportunities. If you want to become the best programmer possible, you need to practice daily.
Together with that, professionals are always keeping up with the newest trends to improve their code. You too, as a beginner, should prepare yourself for a long-term journey to becoming a programmer. While you can master the basics in a month or two, you will need more time to produce more complex programs.
Work on projects
What do you need to learn Python returns to the fact that you should apply the theory. The easiest way to learn anything is to use it. For instance, you can learn the grammatical rules and principles of a language, but you cannot master it until you attempt to speak or write in it. Therefore, you should start pursuing projects every early on.
However, rookies might feel lost when it comes to picking beginner-friendly projects. For this purpose, we devised this article, helping you choose the best training possible.
Explore libraries
How fast can you learn Python depends on your skills and the way you understand learning. For some, it might be enough to use the standard Python library. However, in most cases, people quickly start exploring the Python libraries when the standard no longer satisfies their growing needs.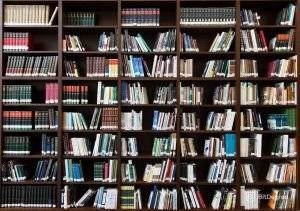 I am going to review several Python libraries to give you basic knowledge about them. Please remember that you should not rush to the libraries. Before that, work with vanilla Python. After becoming familiar with concepts of this programming language, you can be resourceful and look for additional features to incorporate into your programs.
Learn from specialists
Professionals are the ones that have the foundation of knowledge you want to build. Besides the basic principles, Python specialists can reveal tips and tricks that are little-known to the broad public. However, how to learn Python from skilled people? It sounds expensive, right? But it does not have to be out of your price range.
Online courses are popular ways of learning. Instead of looking for schools specializing in one or another topic, you can learn from professionals at a reasonable price. Take a look at this list of online courses taught by skilled instructors: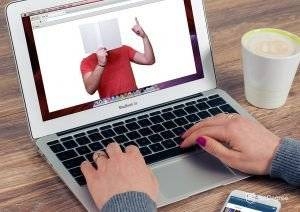 Do not forget the supportive community
Python has a great support system from all around the world. There are many platforms popular among programmers. Such forums are usually beneficial to beginners, especially if they have questions about their code.
Table: Learning process on DataCamp VS BitDegree
So, you wonder how to learn Python fast? Do not live in a bubble. Do not be afraid to become a part of the Python community. They will help you improve and become a better programmer!
Stay motivated!
Learning is a long process, and sometimes people start to think that their efforts are fruitless. Do not let these thoughts discourage you from continuing your studies. Knowing Python will improve your resume and make you a stronger candidate for a variety of positions.
Since Python is a versatile language, it will be useful in various job openings. To stay motivated, think about the projects that you will be able to pursue after learning Python.
Last thoughts: how fast can you learn Python?
You should not have expectations regarding the time you will need to learn Python. In the majority of these cases, you won't meet the deadline you have set. Therefore, give yourself the freedom to learn for as long as you need. After all, Rome was not built in a day. To achieve great things, you need to dedicate a lot of time and effort. However, it is an investment worth making.
Leave your honest feedback
Leave your genuine opinion & help thousands of people to choose the best online learning platform. All feedback, either positive or negative, are accepted as long as they're honest. We do not publish biased feedback or spam. So if you want to share your experience, opinion or give advice - the scene is yours!