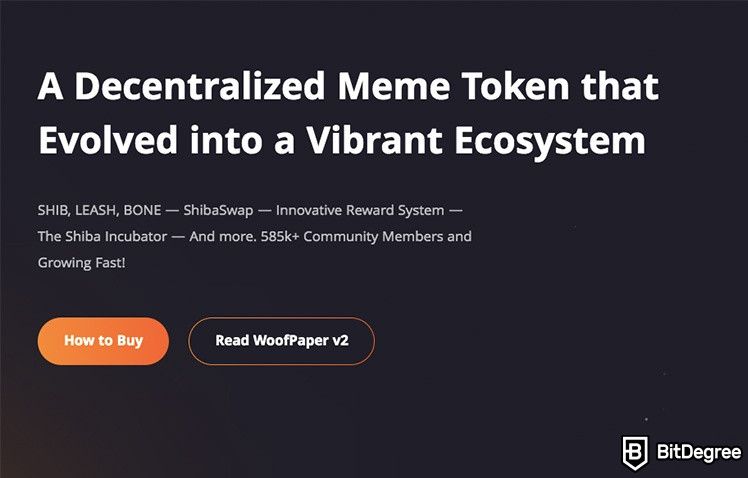 By now, probably everyone and their dogs have heard about Shiba. No, I'm not talking about the Japanese dog breed - instead, I'm referencing one of the most successful altcoins of 2021. It would seem that finding out where to buy Shiba coin is the only thing that's on many crypto enthusiasts' minds.
If you're confused, and are trying to figure out Shiba Inu coin price, where to buy, and more - you've come to the right place. Today, we're going to take a look at the phenomenon that this altcoin has managed to become, and also discuss some of the best ways of how you can acquire some digital doggo tokens for yourself.
Have I piqued your interest? Jump in, and let's check where to buy Shiba coin in the US, and the rest of the world, as well!

Did you know?
Want to get smarter & wealthier with crypto?
Subscribe - We publish new crypto explainer videos every week!
Blockchain Transaction Easily Explained! (Animated)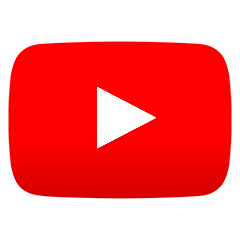 What is Shiba Coin, Exactly?
You've heard about it, you've seen it on every crypto lovers' tweets, and you definitely have that one friend who just won't shut up about how "Shiba is the next Dogecoin". That being the case, before you can go all out and ponder "Shiba Inu coin - how to buy?", you should probably get acquainted with the token, and figure out what it is, in the first place.
Latest Binance Coupon Found:
CLAIM $600 BONUS
Exclusive $600 Binance Offer
Don't miss this limited-time deal that's only available for our readers. Follow the Binance referral code link & receive up to $600 in rewards and bonuses!!
Expiration date: 12/02/2023
7,847 People Used
Only 49 Left
Truth be told, it's best to look at it from the other side of the spectrum, and discuss what it ISN'T - Shiba coin isn't Dogecoin.
Believe it or not, but many people do confuse the two crypto assets in question. This is mostly due to the fact that, in both cases, the mascots (and names, honestly) for the coins are dogs - the Japanese Shiba Inu dogs, to be exact.
Apart from sharing the name and mascot likeness, however, the Shiba coin has nothing to do with Dogecoin. Thus, whether you're looking for Shiba coin RobinHood, Kucoin, or else, you should take that into consideration.

Another important factor to note is that Shiba coin, unlike Dogecoin, isn't even actually a coin, either - it's a token. If you're a cynic, you might say - "who cares about the semantics!". To that, I answer - everyone who's looking at where to buy Shiba coins SHOULD care!
Crypto coins are assets that have their own blockchains. Shiba, however, is located on the Ethereum blockchain - it's an ERC-20 token, just like many others. It has all of the benefits associated with ERC tokens (easy NFT integration, ease of purchase, storage options), as well as some of the negatives, as well (read: ETH gas fees).
For the sake of simplicity, though, and in order to avoid confusion, for the rest of this "Shiba Inu coin price, where to buy?" guide, we'll be referring to the token as a "coin".
While gaining widespread popularity in the latter half of 2021, the Shiba coin was actually created in August of 2020. It was, evidently, inspired by Dogecoin, and the meme culture surrounding it.
Shiba has two major missions - to bring artists together for the sake of creating Shiba-related artwork (in the form of Ethereum-based NFTs), and to save as many real-world Shiba Inu dogs as possible. Both of the aforementioned missions are being promoted and executed in a variety of different ways.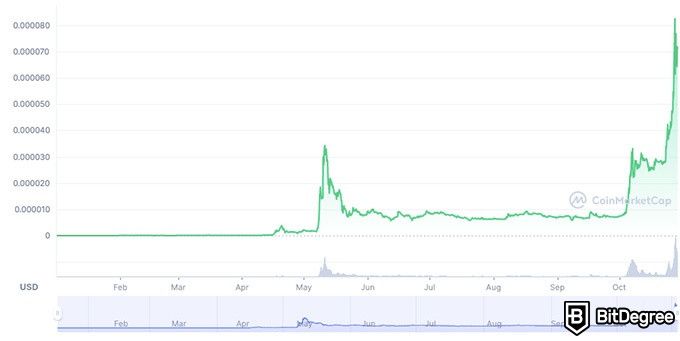 Looking through the various Shiba coin charts, it's evident that the crypto *did* experience some success at the very beginning. Whether it's due to the fact that the token is similar to the well-known DOGE, or some other reason, the hype did die down pretty soon.
Until, of course, October of 2021. This is where people REALLY started looking at where to buy Shiba coin in US, and various other parts of the world.
To put things into perspective, you can think about it this way - comparing the launch of the coin in August of 2020 with the highest price point up to early November of 2021, the price of Shiba rose by over 7,000,000%.
Yes, you've read that right - 7 MILLION PERCENT. It's probably not at all weird that individuals are looking at "where can I buy Shiba Inu coin?"!
Where Does the Hype Come From?
For an outsider looking in, there's probably but a single question that comes to mind - where does all of this hype come from?!
That's a good question. To put it frankly, it's actually a combination of a few very unlikely coincidences.
For starters, the anonymous creator of Shiba coin (known by the pseudonym "Ryoshi") has designed Shiba to be "the Dogecoin killer". Naturally, with so many similarities to the already-popular memecoin, Shiba got some initial attention rather quickly.
Following that, you then have various tweets from major influential figures, such as Elon Musk (Tesla's CEO), accompanied by a failed publicity stunt involving Vitalik Buterin (creator of Ethereum). Let's break this down.
Elon Musk has been known to talk about Dogecoin quite a bit, especially on his Twitter profile. The billionaire has mostly posted various memes, but this was enough to ignite a crowd of loyal followers to turn their sights to the crypto in question, and pump its price up significantly.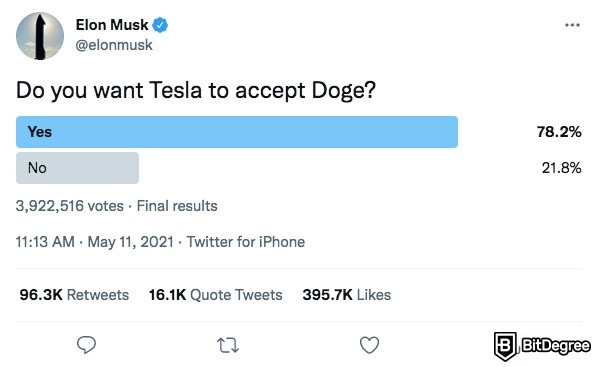 Naturally, this is when questions such as "where to buy Shiba coin?" started coming up, as well. Some people confused the two coins due to their likeness, while others wanted to jump into the "Dogecoin killer" train, believing that the hype around DOGE would be its undoing.
At the same time while this was happening, Vitalik Buterin received a "donation" of 50 trillion Shiba coins to his public Etheruem wallet address. Vitalik then donated (no quotation marks this time) all of these tokens to charity, after converting them to USDC.
Major news events like these were, well… It's debatable just what type of impact they had on the reputation of the coin in question. However, they definitely put Shiba in the spotlight, and made people wonder - where can I buy Shiba Inu coin?
The events that eclipsed all of the aforementioned points, however, and that sent Shiba's price flying sky-high, were a few major purchases from anonymous whale wallets in the middle of October 2021. At first, an anonymous whale bought 6 trillion SHIB coins, and then added 276 billion more a few days later. Just to put this into perspective, at the time of the purchase, the SHIB coins were worth around 45 million dollars.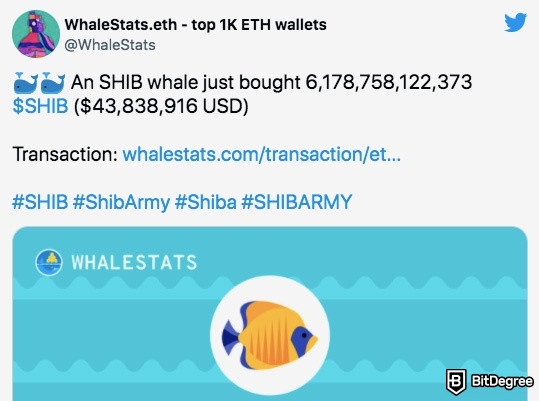 The popular rumor is that this Shiba Inu coin purchase was from RobinHood, one of the most popular stock trading platforms in the US. In the following weeks, a few more whales jumped into the equation, with everything culminating in an even bigger price surge for the coin.
What does the future hold for Shiba? No one knows for sure! The asset is definitely volatile, and any major news could sway the price of Shiba in any direction. While many enthusiasts are very optimistic about the the future, it's a good idea to practice caution, and keep the fact that it's a volatile token in mind!
Where to Buy Shiba Coin?
Now that you know what all of the hype surrounding Shiba is about, and where it comes from, you're probably still interested - where to buy Shiba coin? Well, let's get right to that, shall we?
There are three (well, two - but we'll get to that) major places that you can check in order to find what you're looking for - Shiba Inu coin Binance, Kucoin, and the aforementioned RobinHood. In addition to these exchange platforms, you may also check out Kraken - it's one of the most reliable crypto exchanges on the market, and has very recently opened its doors to SHIB trading!
Binance and Coinbase are custodial, KYC-abiding cryptocurrency exchanges. They are both official financial institutions that are regulated by the respective financial organs around the world.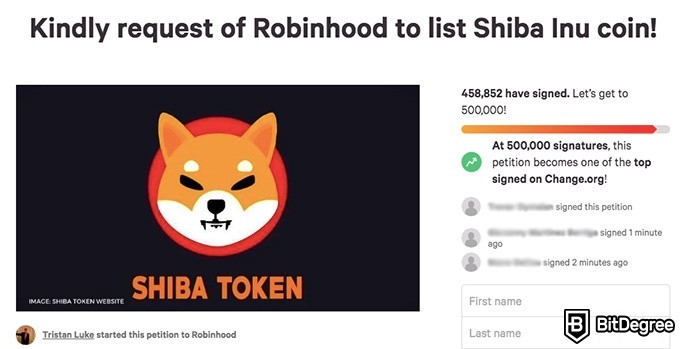 RobinHood, on the other hand, is a stock acquisition and trading platform. It's only available in the US, and for citizens of the country.
Let's take a good look at the Shiba coin acquisition process on each of these platforms!
How to Buy Shiba Inu Coin on Binance?
Binance is among the most popular cryptocurrency exchange platforms on the current market. The exchange is known for providing its users with an exceptional list of different benefits and features, and following strict KYC guidelines in order to keep all user assets safe and sound.
At the same time, Shiba Inu coin Binance is definitely the most popular place to acquire and trade the token in question. With that being the case, let's check how you can do just that.
Step 1: Go to the Binance official website.
Step 2: If you already have a Binance account, you can simply log into the platform. If you've never used Binance before, though, you'll need to both create an account, and also pass KYC checks before you are able to trade SHIB coins. We won't go through all of it here, though - if you want to follow a step-by-step tutorial on how to create an account on Binance, you can find it here.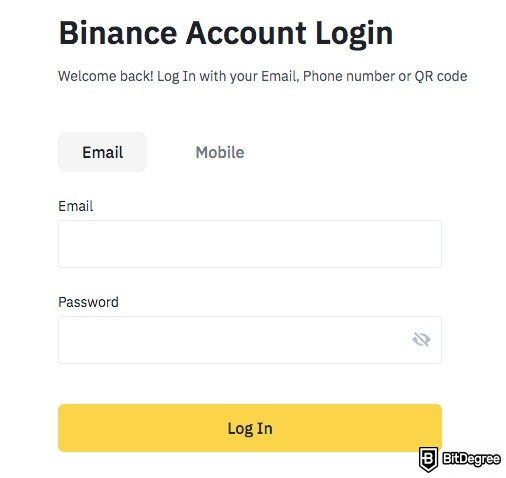 Step 3: Once you've logged into your Binance account, you need to navigate to the top-left corner of the screen, and choose a method of how you'd like to deposit some funds into your account. The most convenient ways to do so are via a credit / debit card, or a bank transfer.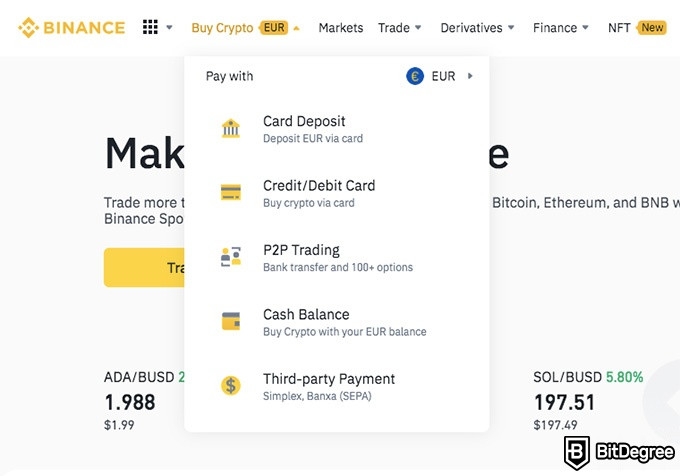 Step 4: After you do deposit some funds to your account, you'll need to purchase some stablecoins. USDT is the most popular stablecoin with which you can purchase some Shiba coins.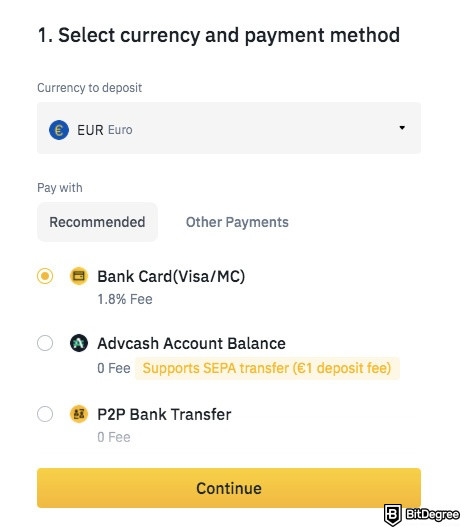 Step 5: Once you have acquired USDT, you then need to navigate to the trading section of Binance, and find the SHIB-USDT trading pair. Entering the trading screen, you'll be able to choose the amount of SHIB that you'd like to purchase (trade for your USDT stablecoins).

After the purchase is done, you'll be able to find your newly-acquired coins in your Binance wallet. For anyone wondering where to buy Shiba coin in US or even the rest of the world, just know - that's it! You're now a proud owner of some SHIB!
Buying Shiba Inu coin Binance is a very simple and straightforward process, and won't take you any time, whatsoever - especially if you've already created an account on the exchange, and have passed the KYC checks.
Since Shiba can't be bought with fiat money (USD, EUR, etc.), this is the reason why you need to fund your account, and then purchase stablecoins, instead. A stablecoin's price is pegged to the price of USD, and also backed by real dollars, as well - 1 stablecoin will always be worth $1.
Once you have your stablecoins, all that's left to do is just purchase Shiba! With the process being as simple as it is, and Binance being an industry leader, it's definitely one of the best places to check where to buy Shiba coin!
How to Buy Shiba Inu Coin on Coinbase?
Kucoin is another giant in the cryptocurrency exchange world. The platform is often marketed as being one of the best exchanges for beginner traders, due to how simple it is to use.
Admittedly, that's very true - if a clean, beginner-friendly UI is what you're looking for, then Coinbase is definitely a great pick!
Naturally, simplicity isn't the only benefit that Coinbase is known for, however. The crypto brokerage utilizes top-tier security features, both when it comes to its user crypto assets, as well as their personal information, as well.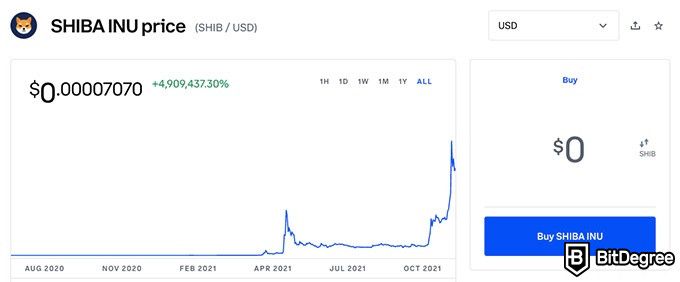 To top it all off, Coinbase has been officially listed on the Nasdaq - in other words, the company did an IPO, and Coinbase's stocks are now available to be traded publicly. It's the first major crypto-related institution to go so mainstream, and enter the world of traditional finance - awesome news!
As you might imagine, Shiba Inu Coinbase is also a hot topic these days, as well. Thankfully, the process of getting yourself some Shiba coin on the exchange in question is very straightforward.
Step 1: Go to the Coinbase official website.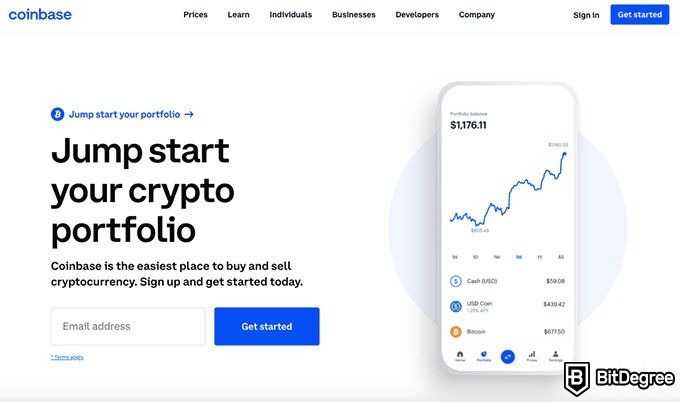 Step 2: If you've never used the platform before, you'll need to register - otherwise, just log into your account.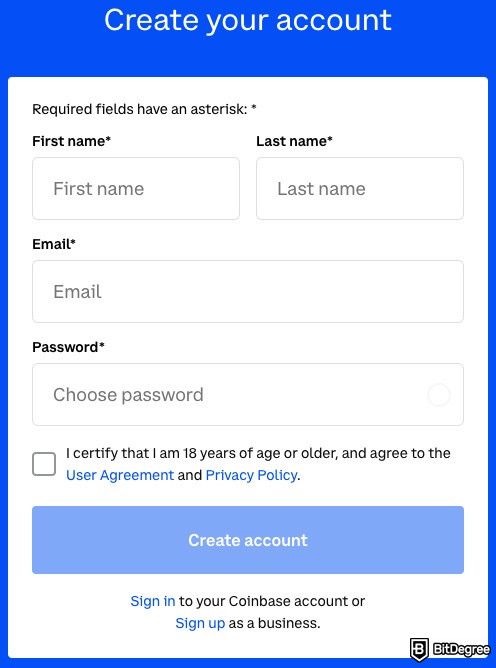 Step 3: If you were to go the registration route, you'll need to both register the account, and also provide Coinbase with mandatory KYC information. Specifically, the company will ask you for your name and surname, residential address, employment status, and to provide proof of your ID and place of residence.
While this is standard practice with most crypto exchanges, few of them still require mandatory KYC as soon as you register - Coinbase, on the other hand, is one such brokerage. Granted that anyone looking for where to buy Shiba coin would probably want to do it in a safe and reliable manner, this shouldn't be an issue!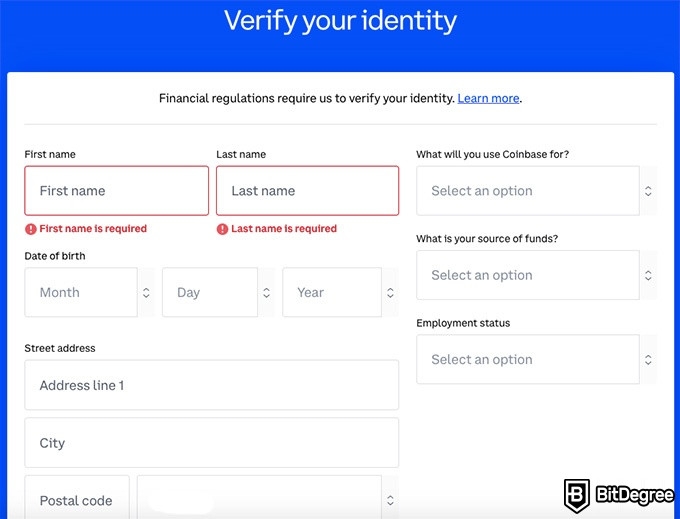 After you verify your identity and address, you'll be able to use Coinbase to its fullest extent, and trade crypto coins on the platform!
Step 4: Once you're all set, you need to fund your account, and purchase Ether (ETH - the cryptocurrency of the Ethereum blockchain). You'll be using Ether in order to trade it for Shiba coins.
Funding your account shouldn't be an issue, either - same as the aforementioned Binance, Coinbase supports both credit / debit cards, and also bank transfers, as well. Simply follow the instructions displayed on screen, and you should be able to fund the account in no time!
Step 5: After you have money in your account, and have used it to purchase Ether, all you need to do now is trade that Ether for Shiba coins - that's it!
Acquiring Shiba Inu coin Coinbase is a hassle-free process - that's rather self-evident. You don't need any prior crypto trading experience, or any knowledge of some difficult technical jargon.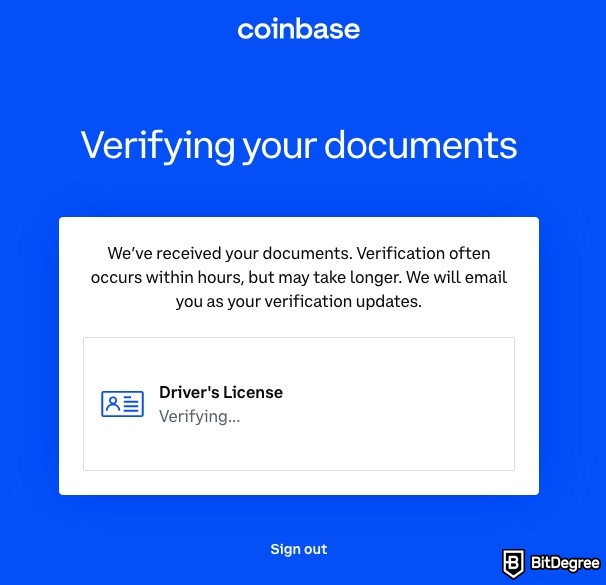 Once you do have your SHIB coins, though, you can then choose to store them on Coinbase, or perhaps transfer them to a separate, hardware wallet. If you combine the security of a device like the Ledger Nano X with the functionality and UI of MetaMask, you'll be able to remain sure that your coins are as safe as they can be!

Pros
Can be managed from mobile device
Very secure
Supports more than 1500 cryptocurrencies

Pros
Top-tier security
DeFi app support
Store over 5500 assets, install up to 100 apps simultaneously
How to Buy Shiba Coins on RobinHood?
While thousands of people are looking at where to buy Shiba coin every single day, a significant portion of US-based crypto enthusiasts are trying to research Shiba Inu coin RobinHood.
It makes sense - RobinHood is probably one of the most popular platforms for all investment purposes within the country. That being the case, however, the unfortunate news here is that, as of writing this "where to buy Shiba coin?" guide, you cannot purchase SHIB tokens on RobinHood.
Why would I even include RobinHood in this list, then? Well, that's just the reason, too - to inform you that it's not possible to purchase Shiba coins on the platform.

One of the biggest reasons why people are looking at Shiba Inu coin RobinHood is the rumor that the initial $45 million Shiba purchase discussed earlier in the article was actually made by the company in question. It's not quite clear where the rumor originated from, but as of yet, it hasn't been officially confirmed.
Naturally, though, rumors spread like wildfire, and in such a volatile space as crypto, this is often all it takes for people to jump in, and start looking for where to buy Shiba coin.
Whatever the case might be, one thing's for sure - if you want the best possible service with your Shiba purchases, you should stay away from RobinHood, and turn to one of the reliable and legitimate crypto exchanges, such as Binance or Kucoin.
ShibaSwap - A Viable Alternative?
By this point in the tutorial, you should have a pretty good idea of where to buy Shiba coin, and how to do so, too. However, there's one more place where you could get some Shiba coins that we haven't mentioned yet - the ShibaSwap platform.
ShibaSwap is the 'official' place where you can both swap your Ether for Shiba coins, and also earn Shiba by providing liquidity. According to the Shiba official website, it's the go-to place for all of your Shiba-related needs.
… Or is it?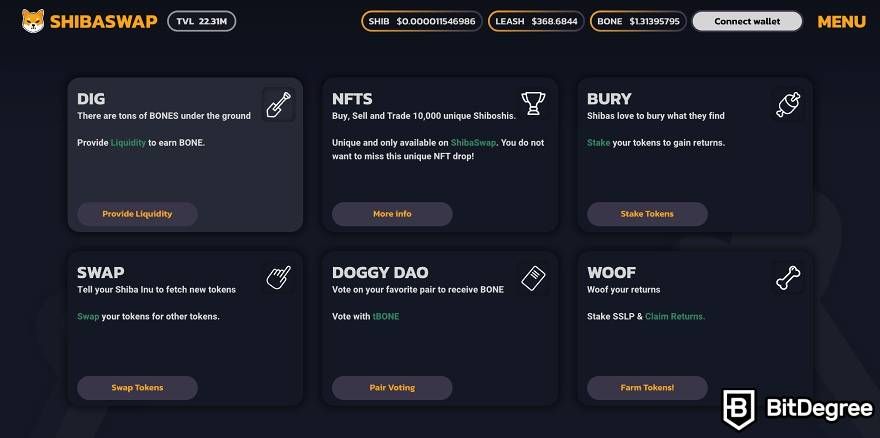 As with anything else related to the topic, there are pros and cons for using the ShibaSwap exchange. On the benefit side of things, yes - it's a dedicated place for you to purchase the infamous memecoin. At the same time, earning Shiba rewards is probably a very attractive idea, especially since it's a passive process.
Let me tell you right now, though - if you are still confused about where to buy Shiba coins, you're much better off using one of the traditional exchange platforms, such as Binance or Kucoin. There are a few reasons why that's the case.
First of all, convenience and ease of use. With a traditional exchange platform, you'll be able to use some professionally-made interfaces, and interact with the trading platform in a clear and convenient manner. If you plan to, say, purchase Shiba Inu coin Binance, this is an important detail to consider!
On the flip side, with ShibaSwap, you already need to possess some Ethereum in order to even enter a trade. What this means is that you'll need to have bought ETH earlier, from some other place.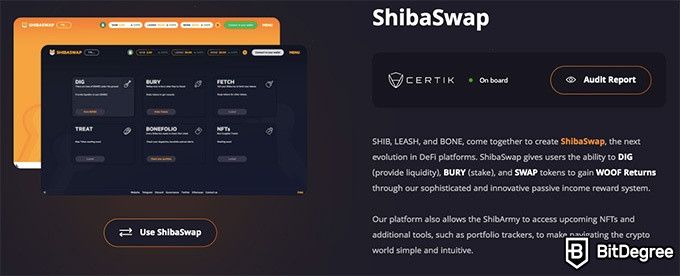 Some place where they trade cryptocurrencies - a place such as Binance, or Coinbase.
Can you see where I'm going with this? If you're going to register on either of the two exchanges in question, why not then use the same exchange platforms to purchase your Shiba, as well?
The above is especially true if you're a beginner in the scene, and are just starting out trading cryptos. Using decentralized swaps can get complicated, and there won't really be any customer support that you could turn to, if a problem arose - it's up to you to do everything correctly!
Additionally, security is another major point to consider, as well. Sure, after reading this article on Shiba Inu coin price, where to buy, and more, you could just jump straight to ShibaSwap, and start swapping. That said, using a traditional exchange to figure out "Shiba Inu coin - how to buy?" is a much smarter thing to do, security-wise.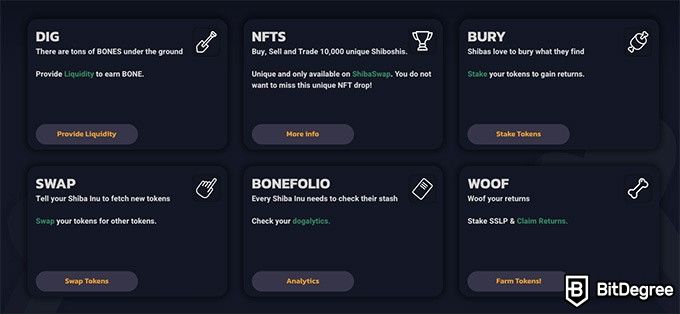 Exchange platforms such as Binance and Coinbase are going to have KYC regulations and checks, cold storage-driven asset security, two-factor authentication, and much, much more. As opposed to that, swap-powered exchanges like ShibaSwap possess a major security hazzard - they aren't regulated, and no transaction assurance is in place.
With ShibaSwap (and similar exchanges), you're going to need to connect your wallet, and swap one token (or coin) for another. Sure, the process is anonymous, but this comes with a security trade-off.
All in all, in most cases, anyone looking for where to buy Shiba coins should turn to a reliable and centralized exchange platform.
Conclusions
The Shiba Inu coin has definitely become one of the major crypto phenomena of the year 2021. It would seem that the token came out of nowhere, yet has dominated the cryptocurrency (especially - altcoin) space, completely.
If you've been following its progress, though, you can probably see a clear pattern - one event led to another, which all culminated in some huge price movements for the coin in question.
Everyone who's asking "where to buy Shiba coin?" or "Shiba Inu coin - how to buy?" should be aware of the fact that there are three major platforms where you can find and trade the coin, worry-free - Binance, Kucoin, and Kraken.
Table: Some general information on the Binance and Coinbase cryptocurrency exchange platforms
The trading processes on both platforms are rather similar. You register, provide KYC verification details, acquire some crypto (either a stablecoin like USDT, or Ether), and then simply trade that crypto for the amount of SHIB tokens that you'd like.
No matter if you were to use Binance or Coinbase, the process is fast, simple, and, most importantly, safe. The same cannot always be said for swap-powered platforms, such as the ShibaSwap.
On top of that, if you were looking for "Shiba Inu coin - how to buy on RobinHood?", I am disappointed to tell you that this isn't an option - RobinHood does not support Shiba.
All of that being said, I wish you the best of luck with all of your Shiba coin trading ventures to come!
Leave your honest feedback
Leave your genuine opinion & help thousands of people to choose the best crypto exchange. All feedback, either positive or negative, are accepted as long as they're honest. We do not publish biased feedback or spam. So if you want to share your experience, opinion or give advice - the scene is yours!