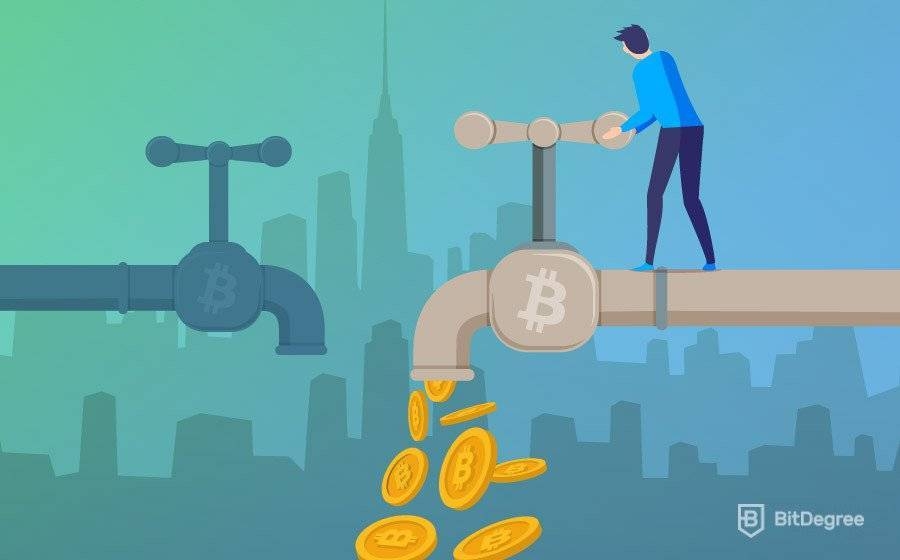 If you've stumbled upon this guide, chances are that you're not only somewhat familiar with Bitcoin but are also looking for ways of how you could profit from this cryptocurrency.
Many people still don't know about Bitcoin faucets - this means that these people aren't maximizing their potential earnings. That's why today I want to tell you about the highest paying Bitcoin faucet options.
We shall embark on this journey together - at first, I shall tell you about the very concept of a Bitcoin faucet in general. As I've mentioned, not a lot of people know of such a thing, so it might be good to cover the basic information first.
Following this, we'll take a look at a list that I composed. I call it the "Highest Paying Bitcoin Faucets" list. We'll talk about the pros and cons of each faucet and try to pick out the best BTC faucet out there.

Did you know?
Want to get smarter & wealthier with crypto?
Subscribe - We publish new crypto explainer videos every week!
What is Blockchain? (Animated Examples + Explanation)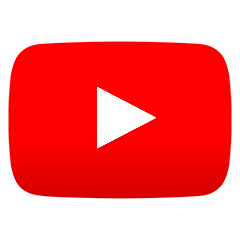 What is a Bitcoin Faucet?
If you were to google "what is a Bitcoin faucet?", the most general answer that you would get is "a reward system". Although this is technically true, it's so much more than that. Let me elaborate with a metaphorical example.
Latest Binance Coupon Found:
CLAIM $600 BONUS
Exclusive $600 Binance Offer
Don't miss this limited-time deal that's only available for our readers. Follow the Binance referral code link & receive up to $600 in rewards and bonuses!
Expiration date: 28/03/2023
7,847 People Used
Only 49 Left
Imagine a leaking faucet - you've probably had (or at least seen) one at some point in your life. Maybe your kitchen faucet isn't working quite properly and keeps on dripping water slowly but surely?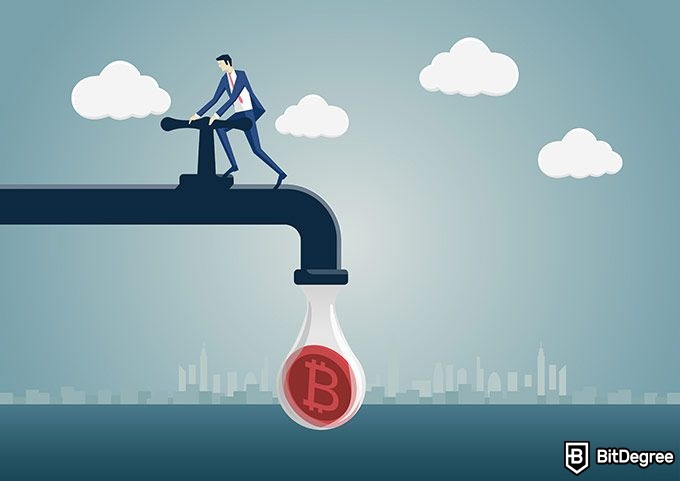 Now, if you were to place a bowl under that faucet, what would happen? Well, nothing spectacular at first, that's for sure, but imagine leaving the bowl there for a couple of months. What would be the situation now?
If you think it would overflow with water, you're right. This is the same principle when it comes to Bitcoin faucets, only these leak satoshis instead of Bitcoin.
As you might have heard, nobody knows who created Bitcoin. The person (or group of people) did so under the nickname Satoshi Nakamoto. To this day, the person (people) remain anonymous.
This is where the term satoshi comes from. Satoshi is the smallest possible unit of Bitcoin.
To give you an idea of just how small this unit is, the current price of Bitcoin is almost $6400. $1 is equal to 15,536 satoshis. Yup, that small.
Even the highest paying Bitcoin faucets offer the very little amount of revenue when you take things into perspective. But I'm getting ahead of myself - I haven't even properly explained what a Bitcoin faucet is!
A Bitcoin faucet is a program (website) that pays users small amounts of Bitcoin (the before-mentioned satoshis) for different tasks. It's essentially free money when you think about it.
Admittedly, the amount of Bitcoin paid is very small and almost unnoticeable. However, just as a regular faucet fills a bowl with water over a long time, so do all of the satoshis add up.
History
You can't find the highest paying Bitcoin faucet without knowing the story of the very first one, now can you?
The very first (self-titled) Bitcoin faucet was released exactly one year after Bitcoin's initial launch in 2009. 2010 was honestly a strange time when it came to a BTC faucet release - by that time, not only nobody had even heard about Bitcoin, but it was worthless.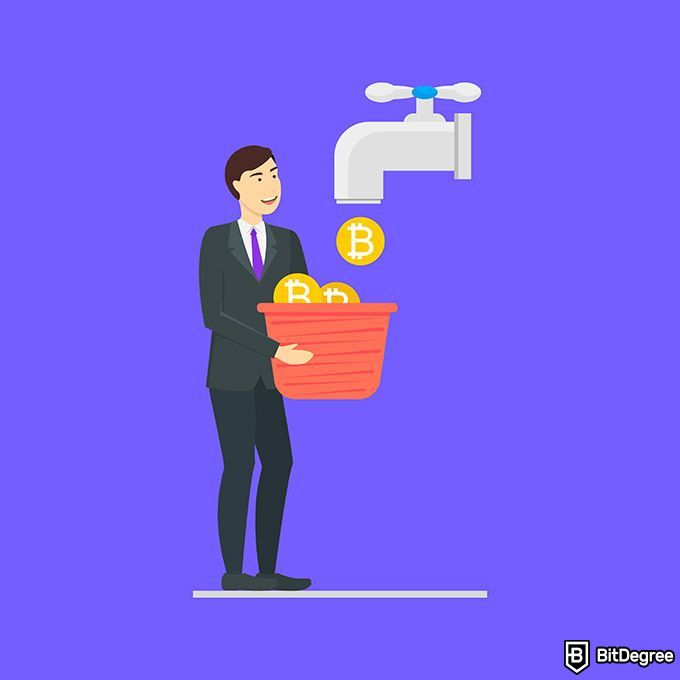 However, a man by the name of Gavin Andresen somehow saw potential in the emergence of cryptocurrency and decided to act upon his gut feeling. It should be noted that he was an instant supporter of the crypto cause - Mr. Andresen believed in the future of Bitcoin and blockchain development (he still does to this day) and was amazed by the concept of a decentralized, encrypted digital currency.
G. Andresen didn't have any intentions to create the highest paying Bitcoin faucet - there was no competition back then. No, his intentions were quite different. Mr. Andresen wanted to spread awareness and educate people on the topics of Bitcoin and blockchain. And what better way to do it than by offering some of that Bitcoin to people for learning?
At the time of the first Bitcoin faucet's inception, 5 Bitcoins were being offered to users for their participation in some small activities.
Yup, you've read that right. 5 Bitcoins.
Back then, it was only a couple of cents. By today's standards, however, you could say that people were being offered more than $30,000 to solve a few pieces of captcha. If that fact alone isn't mindblowing, then I don't know what is.
With time, more and more Bitcoin faucets started emerging. Suddenly, people were now looking for the highest paying Bitcoin faucets - it became a whole business in of itself.
Today, you'd be able to find hundreds if not thousands of Bitcoin faucet lists online. All of them claim to have found the highest paying Bitcoin faucets - this tutorial is no exception.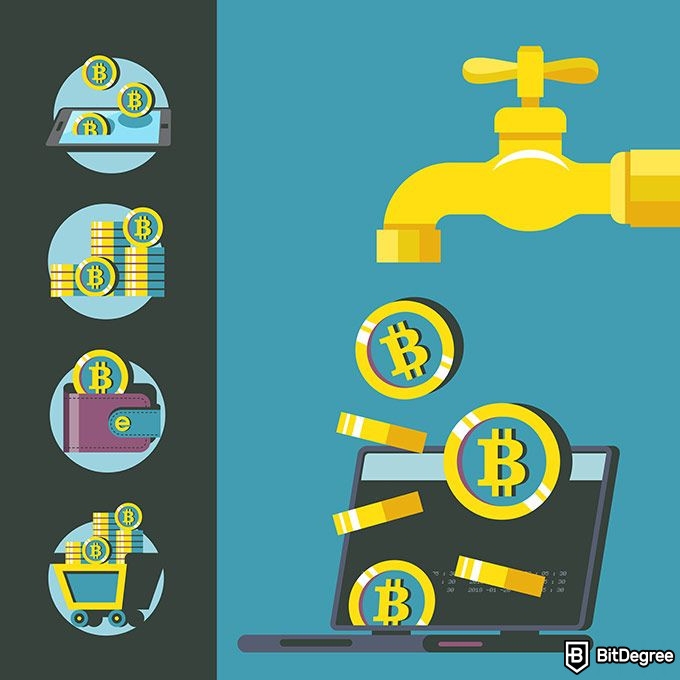 But with all of the buzz around this concept, one question tends to stand out - how in the world do Bitcoin faucet owners make money?
Bitcoin Faucets as a Business Decision
It will probably be of no surprise to you when I say that it's hard to make money with Bitcoin faucets. I mean, you are giving away free money without asking for (virtually) anything back. Sounds bonkers, doesn't it?
Well, most of the Bitcoin faucets that are still functioning to this day have some sort of an external income model. What this means is that when a user comes to join the faucet or to collect his daily earnings, he is greeted with third-party advertisements that aim to sell some sort of a product or service.
With this affiliate-like business model, faucet owners hope to at least break even, and maybe even profit a bit in the process.
Technical Information
We can't jump into the Bitcoin faucet list without covering the technical side of things, so let's just quickly deal with that.
Imagine that you've decided to create your Bitcoin faucet. The options are truly quite wide - the aesthetic of the interface can be anything that you'd want, starting from animal-themed faucets to sports and gaming-themed ones. A good rule of thumb for a successful concept is to think of something engaging and visually pleasing.
Now, what you should do is set up a reputable and well-optimized Bitcoin wallet. After that, place many Bitcoins that you'd like in it, and attach the wallet to your faucet.
Some programs and scripts deal with the satoshi distribution and all of that technical stuff. You will also need to think of a way to optimize the tasks that your users will have to perform to get their share of satoshis.
There are a lot more things when it comes to having a successful Bitcoin faucet (money-making model, site optimization, ad management, etc.), but I think you should have gotten the general idea behind it.
With that said, we can now finally dive straight into the highest paying Bitcoin faucet list. This list isn't comprised in any specific order, but the main criteria that I tried to follow while creating it were security, reputability, stability and, of course, payment amount.
The Highest Paying Bitcoin Faucet List
Let's start this list off with somewhat of a unique brand - BonusBitcoin.

Did you know?
BonusBitcoin

BonusBitcoin is somewhat original in that it unites a lot of other Bitcoin faucets under one brand name. When it comes to user experience, there is nothing better - you don't need to waste time jumping from one faucet to another, having to remember all of them and wait additional loading times. With BonusBitcoin, you access your daily rotation of faucets in just a few clicks.
Naturally, as do other faucets, BonusBitcoin offers it's users affiliate rewards and daily bonuses. When it comes to the highest paying Bitcoin faucet situation, this brand is one of the top-paying ones - a single claim can yield a user 5000 satoshis, while claims happen every 15 minutes or so (up to the daily limit, of course).
All in all, it is generally referred to as a great option if you're searching for the highest paying Bitcoin faucets.
Bitcoin Aliens

One of the better-known Bitcoin faucets, Bitcoin Aliens is a fun and interactive option to earn satoshis.
Bitcoin Aliens offer you the ability to play games as a way of earning your share of Bitcoin. There are a lot of processes and actions that you can do to maximize your payout.
This faucet is also a mobile one - it's available on both Android and Apple devices. This is great because you can do your daily rotation almost anywhere - you just need your phone, a Bitcoin wallet, and an internet connection.
Bitcoin Aliens offer users around 4000 satoshis for their participation in the processes within the faucet. This amount of satoshis roughly translates to around $0,25 - this is pretty good!
If you're looking for the highest paying Bitcoin faucet, you should consider Bitcoin Aliens when it comes to your daily rotations.
Moon Bitcoin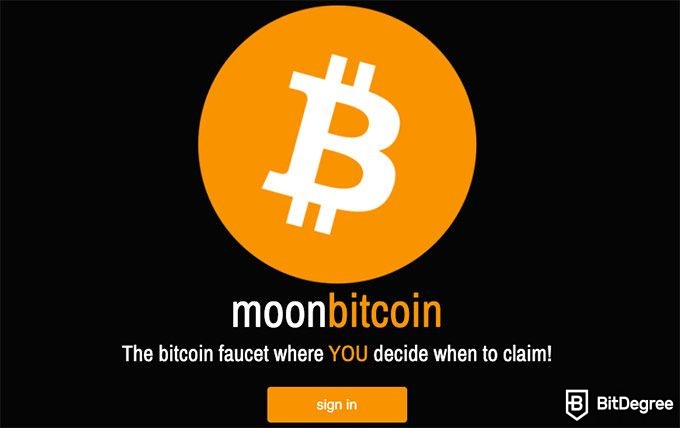 One of the oldest and most well-known Bitcoin faucets out there, Moon Bitcoin has a few great ways to persuade you to keep on coming back to their site and claiming satoshis.
First of all, it is worth mentioning that Moon Bitcoin has a few different cryptocurrencies (like Ethereum and Litecoin) that you can choose to claim other than Bitcoin. This is a pretty flexible option for people who might be looking for the highest paying Bitcoin faucet but are interested in other crypto coins more than in Bitcoin.
Additionally, Moon Bitcoin offers a huge variety of different bonuses, starting with affiliate ones to "time spent on the site" bonuses.
What's also cool about Moon Bitcoin is that it offers the faucet's users a loyalty bonus - if you keep on coming back to the faucet without missing a single day, your potential rewards increase by a certain specific percentage each time. The faucet also has "mystery gifts" where it provides users with a random amount of satoshis, as a surprise gift.
Honestly, no highest paying Bitcoin faucet list would be complete without Moon Bitcoin - give this faucet a check!
FreeBitcoin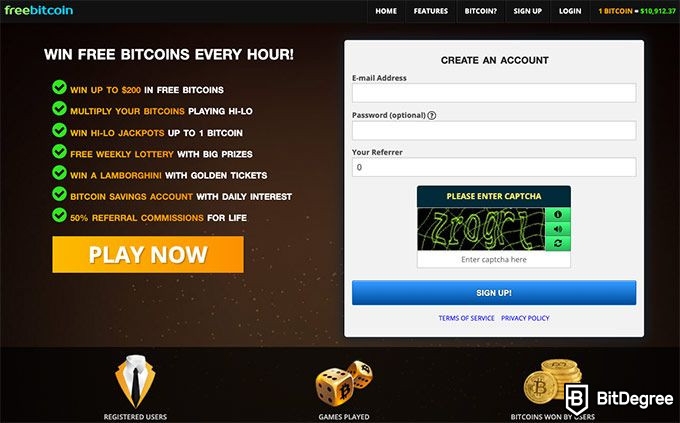 FreeBitcoin is possibly the most famous name on this list. It is widely regarded as the most popular and used Bitcoin faucet in the world.
Why is it so popular and loved? Well, there are a few big reasons that contribute to this faucet's success.
First of all, this is one of the few highest paying Bitcoin faucets that additionally pay interest for your balance. The amount of interest paid is said to always be at least 30,000 satoshis.
Furthermore, FreeBitcoin offers it's users a lot of opportunities to increase their Bitcoin balance. Lotteries, gambling games, and reward points are a common sight when it comes to this faucet. There's something for everybody - gambling can double or triple your stash, but it can also leave you broke and emptyhanded.
If gambling's not your thing, you can participate in regular lotteries and hi-lo games. The latter ones can yield you up to 1 BTC!
It is quite evident that FreeBitcoin is an exponentially popular faucet. Not only is it one of the highest paying Bitcoin faucets out there, but it also serves as a great gambling and lottery platform.

Pros
Can be managed from mobile device
Very secure
Supports more than 1500 cryptocurrencies

Pros
Top-tier security
DeFi app support
Store over 5500 assets, install up to 100 apps simultaneously
Bitcoin Zebra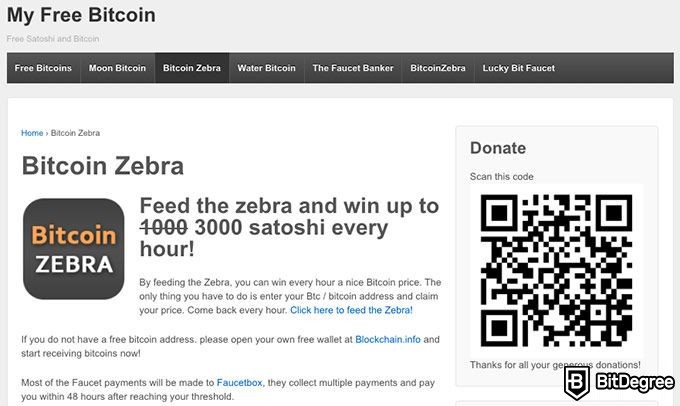 Bitcoin Zebra is a great example of a faucet that is both aesthetically pleasing and interactive at the same time.
The inception story of this Bitcoin faucet is quite an interesting one. The creator of Bitcoin Zebra loved the idea of Bitcoin faucets, but when he tried a few of them out himself, he was let down by the quality and performance that he received. What was the result of this?
A fresh, new Bitcoin faucet was born.
In Bitcoin Zebra, you have to log in at certain periods to "feed the zebra" - it's an interactive, gamified experience for which you are rewarded by receiving satoshis.
The creator of Bitcoin Zebra, disappointed by the lack of quality and overall face-value presentation of a lot of faucets in the market, aims to develop this faucet to become one of the best (if not the best) and highest paying Bitcoin faucet available. An ambitious claim indeed, but the whole Bitcoin faucet community is looking forward to seeing the results of this venture.
Conclusion
It is no secret that new Bitcoin faucets are entering the market every single day. With the competition rising, older faucet owners try to either amp up their offers or apply various competitions (or both). With such a wide variety to choose from, it could be difficult to find the highest paying Bitcoin faucets.
In this tutorial, I've only presented a few of the main faucets out there. Depending on what exactly it is that you're looking for, you might find that very different kind of faucets suit you - it's all preferential.
Whatever the case might be, don't forget that before you do anything related to the faucets themselves, you need to set up a proper Bitcoin wallet. The only thing that you'll need from your wallet is safety. It can be slow and lack fancy functions, as long as it stays on the top-tier of security. Also, when trading Bitcoins, you should choose a reliable crypto exchange platform.
Also, when searching for the highest paying Bitcoin faucet, don't forget that there are a lot of scams just looking to steal your money and Bitcoin. Be cautious and only trust sites that have reputable and stable backgrounds.
One last tip: pick the faucets that you'll want to use and make a "BTC faucet list" - this will be your easy reference for when you do rotations. Anything between 5 and 10 faucets should be a good number to start. And don't worry if it seems tiresome at first - it takes a lot of practice and experience to do the rotations effectively.
Well, this has been the "Highest Paying Bitcoin Faucet" tutorial. I hope you learned something new and that this information will help you in the BTC faucet business!
Leave your honest feedback
Leave your genuine opinion & help thousands of people to choose the best crypto exchange. All feedback, either positive or negative, are accepted as long as they're honest. We do not publish biased feedback or spam. So if you want to share your experience, opinion or give advice - the scene is yours!