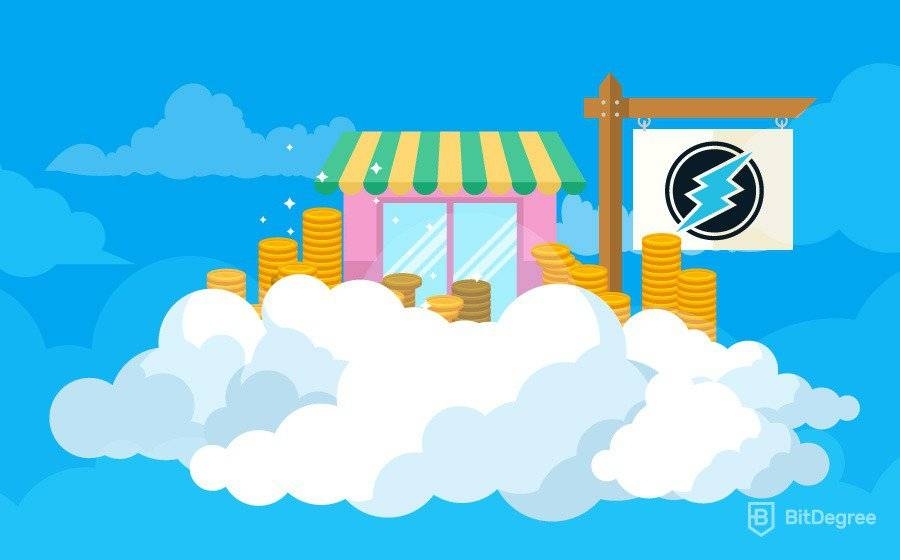 Hey, everyone. Welcome to another step-by-step guide, today I am going to show you how to buy Electroneum!
With so many different cryptocurrencies to choose from, it can be a headache knowing which one to invest in. However, I guess that by visiting this article, you have decided that the Electroneum coin is worth your investment! Well, I've got some good news for you — you've come to the right place.
By the way, did you know that you can mine Electroneum using a mobile phone! Cool, eh? This is why it is becoming so popular!
As with all cryptocurrencies, there is never any guarantee that a project will succeed. So, first, I thought I would share with you some background information before showing you how to buy Electroneum.
Then I will review three of the best exchanges to buy Electroneum from, followed by a simple step-by-step guide showing you exactly how to buy Electroneum for the first time.
So, what are you waiting for? Let's jump into it!

Did you know?
Want to get smarter & wealthier with crypto?
Subscribe - We publish new crypto explainer videos every week!
How to Avoid Major Crypto Investment Risks? (Beginner-Friendly)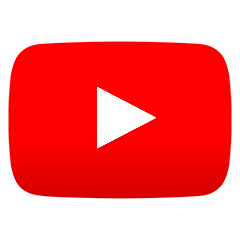 What Is Electroneum?
Electroneum was created in September 2017. Its ICO (initial coin offering) ended early as it reached its hard card of $40 million. Interestingly, Electroneum was the first British based team to launch a new cryptocurrency.
Latest Binance Coupon Found:
CLAIM $600 BONUS
Exclusive $600 Binance Offer
Don't miss this limited-time deal that's only available for our readers. Follow the Binance referral code link & receive up to $600 in rewards and bonuses!
Expiration date: 08/06/2023
7,847 People Used
Only 49 Left
Note: A hard cap is the maximum amount of money a new crypto company wants to raise. A soft cap is a minimum amount it needs to raise for the project to start.
The Electroneum platform was created by forking the Monero code. There is currently 6.698 billion Electroneum in circulation and only 21 billion can ever be created.
Note: When I talk about "forking" another blockchain, it means that the original code is copied, but changed to make improvements. Famous examples of forking include Ethereum Classic (from Ethereum) and Bitcoin Cash (from Bitcoin).
The idea of the Electroneum team project is to create a cryptocurrency that can be used by anyone with a mobile phone. This is really useful for those living in poorer countries, as most people don't have access to a PC or laptop.
The reason the project is looking to become big in developing countries is that it currently costs a lot of money to send funds internationally. For example, using Western Union to transfer $200 to Africa costs an average of 12% in fees, meaning the receiver would lose $24. This is a lot of money for a lot of people, especially those living in poverty.
By downloading the user-friendly Electroneum mobile app, people can send and receive ETN coins in just a few minutes, at a cost of less than a dollar. That's a huge saving, right?! And one of the answers to how to buy an Electroneum question.
Another really cool feature is that the Electroneum app allows you to mine coins from your mobile phone! Mining is the process of using computing power to verify transactions on the blockchain. However, when mining popular coins like Bitcoin, you need really expensive hardware which uses lots of electricity.
However, all you need to do to mine Electroneum is download the app, log in and click on start mining. That's it! No special hardware, no programming knowledge, and no expensive electricity bills!
The price performance of Electroneum has been quite inconsistent since it was launched. When it first started trading, it was priced at $0.09 per coin and reached heights of $0.22 in early January 2018.
However, three months later it dropped down to just $0.02. This is quite normal for cryptocurrencies though, as the prices can often change quickly. Making profits with cryptocurrency investing is sometimes all about good timing!
So, now that you know what the project does, let's find out where to buy Electroneum!
Where to Buy Electroneum
How to buy an Electroneum question is always followed by where to buy Electroneum one. As the Electroneum coin is quite a new cryptocurrency, there are only a few exchanges that you can buy it from. I will cover each of these exchanges and their advantages and disadvantages so that you can decide which one is best for you. Your decision might be based on the payment methods available, the fees, or maybe something else.
Kucoin
The Kucoin exchange was created in May 2017 and is located in Hong Kong. It allows users to buy, trade and sell over 70 different cryptocurrencies, including Electroneum. Unfortunately, Kucoin does not allow you to use fiat money to deposit or withdraw, so you will need to fund your account using a different cryptocurrency.
If you are looking to buy ETN at Kucoin, you can exchange it with either Bitcoin (BTC) or Ethereum (ETH). The trading volume for both of these coins is good, so you should have no problem finding a seller!
Kucoin fees are also really good, and each trade will only cost you 0.1%. Deposits are always free, but withdrawals do cost money and the amount will depend on the cryptocurrency you would like to withdraw.
Also, you do not need to provide any identification to start trading, as long as you aren't looking to buy or sell more than 2 Bitcoin's (or the equivalent) per day!
Another good thing about Kucoin is that the customer service is excellent, allowing users to get support through telephone, email and even live chat. There is also a full-time security team at Kucoin, ensuring that your funds remain safe.
So, Kucoin gets a thumbs up from me!
Now, let's look at my second suggestion in this "How to buy Electroneum" guide.
Cryptopia
Located in New Zealand, Cryptopia has been offering its exchange services since 2014. They list more than 500 different cryptocurrencies to buy and sell, making it one of the largest exchanges for choice.
Cryptopia even has an online marketplace (similar to eBay), where you can buy and sell everything from electronics to books in exchange for cryptocurrency!
The only fiat deposits that Cryptopia allows are New Zealand Dollars, and you can only do this directly from a New Zealand bank account. Otherwise, you can deposit using a cryptocurrency such as Ethereum for free.
If you want to buy Electroneum with Cryptopia then you can trade it for Bitcoin (BTC), Dogecoin (DOGE), Ethereum (ETH), Litecoin (LTC) or Tether (USDT). So, plenty of options to choose from!
Every time you trade you will pay a fee of 0.2% on the coin you are selling. For example, if you are selling 2 Bitcoins for Electroneum, you will pay a fee of 0.004 BTC.
Cryptopia is registered with the New Zealand government, meaning that they have to take security very seriously. If you are only depositing with cryptocurrency, then all you need to do is confirm your email address. Once you have done this, you can then withdraw up to $5,000 per day. If you decide you need more, then by verifying your identity you can increase this to $50,000 per day.
Another good thing, for all the beginners out there, is that Cryptopia doesn't have any advanced features, making it really easy to use!
Unfortunately, there is no live chat or phone support when you'' have some doubts about how to buy Electroneum, but you are able to raise a support ticket on the website.
Qryptos
The third possible exchange to consider in this "How to buy Electroneum" guide is Qryptos. Also created in 2017, this exchange has lots of trading tools and is perfect for more experienced cryptocurrency traders.
Qryptos use really advanced software and are able to process up to 1 million transactions per second! Wowzers…
Again, like the other exchanges I have recommended, there are no fiat deposit facilities, so you won't be able to use your debit or credit card! Instead, you can deposit using another cryptocurrency.
Each trade will cost you just 0.15%, which is really good value. If you want to buy Electroneum from Qryptos you can use either Bitcoin (BTC), Ethereum (ETH) or Qash (QASH).
However, the trading volume on Electroneum is really low, so you might be better off using either Kucoin or Cryptopia.
Now that we've covered those exchanges, are you ready to go and buy some Electroneum coins of your own?! Great! Well, let me take you through the step-by-step process…
How To Buy Electroneum
I am now going to show you how to buy Electroneum from Kucoin. Personally, this is my favorite exchange out of the three listed above. It has the highest trade volume, the cheapest fees, and the sign-up process is really simple!
However, don't forget that you can't deposit funds using a debit or credit card, so you will first need to buy a cryptocurrency. The easiest way to do this is with Coinbase, as you can use real-world money. Don't worry, though, the whole buying process only takes around 10 minutes!

Did you know?
Buying Ethereum at Coinbase
Assuming that you now have your Coinbase account set up — you are now ready to buy some cryptocurrency. You can trade Ethereum for Electrum at Kucoin, so follow these steps and I will show you how to do just that.
Once you're logged in to Coinbase, click on Buy/Sell.

Now, click on Ethereum

At the bottom of the screen, you will see a box that asks you to enter the amount of Ethereum you want to buy.In my example below I am buying 125 Euros, which will get me 0.37961655 ETH. If you are happy with the conversion rate shown, click on "Buy Ethereum Instantly".

Once you have added your payment method, click confirm and your ETH will be deposited into your account.
Open an Account at Kucoin
Your Coinbase account will now be funded with Ethereum. So, now you now need to transfer your Ethereum over to Kucoin. But first, you'll need to open an account!
Visit the official Kucoin website by clicking this link.
At the top right of the page, click on Sign Up.

You will be shown the Kucoin terms and conditions. I advise reading them to make sure you understand the policies of the website. When you are happy, tick the Agree Terms and Conditions box and then click Next.


Now you need to enter your email address and choose a strong password.

You also need to confirm you are human. Simply move the jigsaw into the puzzle!
Once you have confirmed your email address, you will be automatically logged in.
Transfer Ethereum From Coinbase to Kucoin
Good start! Now you will need to transfer the Ethereum you bought from Coinbase over to Kucoin!
Go to your Coinbase account and click on Accounts at the top of the page.

Next, scroll down and click on Ethereum. Then, click on Send.

Now you need to enter the Kucoin wallet address that you want to send the funds to. To do this, we need to head back to Kucoin!
In Kucoin, click on Assets.

In the search box, enter Ethereum and then click on Deposit.

You will now be asked to install Google Authenticator. Click Next and then follow the instructions. This is important and adds extra security to your account.

Once you have set up Google Authenticator, go back to step five by clicking on Deposit. You will then see the below warning message. This is to make sure you are depositing the correct coin (which in our case is Ethereum). Then click Confirm.

You will now see your unique Ethereum wallet address for Kucoin. Copy it to your clipboard.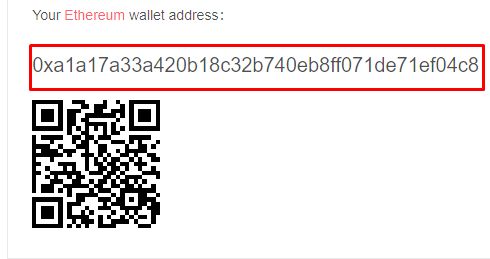 Note: do not use this address. Use your own unique address.
Now, go back to Coinbase and paste the address into the required field. Once you click Send, your Ethereum coins will be sent to your Kucoin account. This can take up to 10 minutes to complete.

Pros
Can be managed from mobile device
Very secure
Supports more than 1500 cryptocurrencies

Pros
Top-tier security
DeFi app support
Store over 5500 assets, install up to 100 apps simultaneously
How to Buy Electroneum on Kucoin
Nearly finished! There's only one more step to go and you will have your own Electroneum coins. Once your Kucoin account is funded with Ethereum, click on Markets at the top of the page.

Next, click on ETH and then in the search box enter ETN. Just like in the below image, then click on ETN/ETH.
You are now on the main trading screen for the Electroneum/Ethereum exchange! Look for the green buying box in the bottom right part of the page.
Now, click on the blue Best Price link and enter the amount of Electroneum coins you want to buy. In my example below, I am buying 1000 ETN which will cost me a total of 0.049300 ETH. The price will change depending on the amount you are buying.

Finally, to complete your trade, click on the green BUY As you clicked on the best market price, your trade should complete within a couple of seconds.
Congratulations! You now have your very own Electroneum coins!
Final Words
I hope you have found my how to buy Electroneum guide helpful! If you have read it all the way through, you will now have some knowledge or Electroneum and some of the benefits it offers to its users.
In particular, I like the fact that Electroneum offers something to third world generations. It allows users to make money by mining from their mobile device, which I think is pretty awesome!
So, if you did follow my step by step guide to buying Electroneum then I wish you the best of luck with your investment, and I'm happy I could help!
Anyway, I would love to hear your thoughts on Electroneum... What is your favorite thing about it? Did you manage to buy early or during its ICO? Feel free to leave your comments below!
Leave your honest feedback
Leave your genuine opinion & help thousands of people to choose the best crypto exchange. All feedback, either positive or negative, are accepted as long as they're honest. We do not publish biased feedback or spam. So if you want to share your experience, opinion or give advice - the scene is yours!