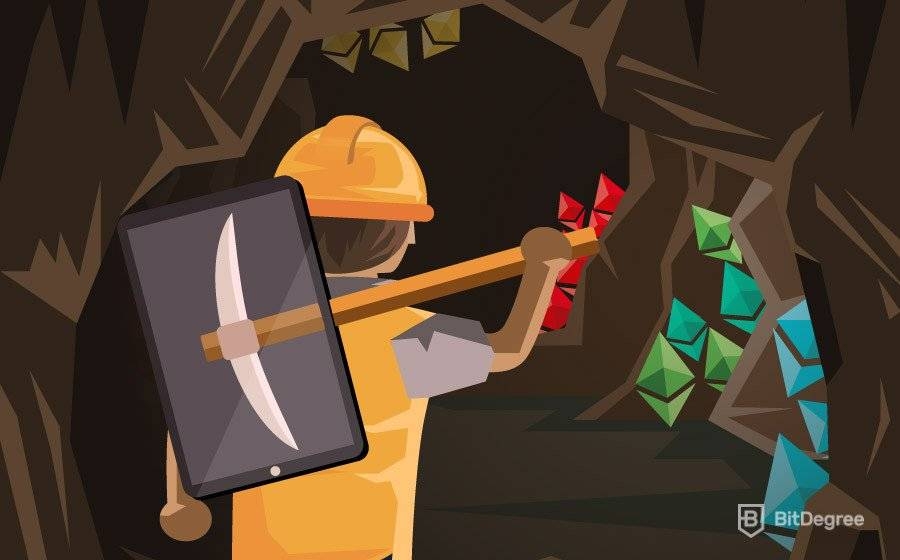 In the world where cryptocurrencies are constantly growing in popularity and recognition, it is just natural that people try to find various ways to profit from them. Today we'll talk about one of these methods and try to uncover the best Ethereum mining software out there.
When it comes to cryptos, there are many different ways people can profit from them. You could invest in specific crypto and hope that it will double or triple in price, you can invest in the blockchain technology or some startups and companies related to it.
If you decide to invest in Ethereum, make sure to pick a reliable crypto exchange, such as Coinbase, Binance and Coinmama. Also, keep your assets protected in secure hardware wallets!
BINANCE
COINBASE

Main score based on expert evaluations & real user reviews.

For which purpose or what kind of people is the crypto exchange most useful.

Buying, trading, and holding a wide variety of cryptocurrencies
Buying, selling, and managing cryptocurrencies

The countries in which the cryptocurrency exchange is available for operation.

Turkey, Russia, Argentina, Vietnam, Ukraine, + 40 more,
United States, United Kingdom, Germany, Canada, France, + 100 more,

Most popular hand-picked deals & coupons.

All Binance Coupons
All Coinbase Coupons

Final crypto exchange evaluation conclusion based on research, expert opinions & user feedback.

One of the leading crypto exchange platforms in the industry.
A reliable, well-known and respected cryptocurrency exchange platform.
Visit site
Read review
Visit site
Read review
Additionally, you might want to get some cryptocurrencies yourself. That is made possible by crypto mining rigs and software.
In this guide, we'll talk specifically about Ethereum-related mining topics. We'll search for the best Ethereum miner in the market, look over ETHminer (Windows) and get to know the Claymore Ethereum miner.

Did you know?
Want to get smarter & wealthier with crypto?
Subscribe - We publish new crypto explainer videos every week!
10 Biggest Crypto Scams & How to Avoid Them (ANIMATED)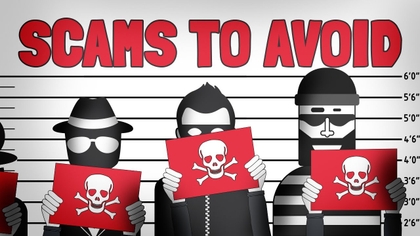 Why Ethereum?
First things first - why mine Ethereum? Why not Bitcoin, or Ripple, or Dogecoin? Well, there are a couple of reasons.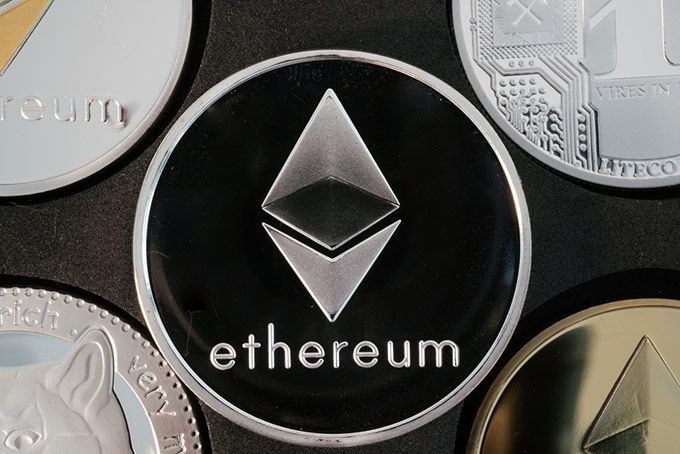 First of all, a lot of other cryptocurrencies, startups and various projects depend on Ethereum because they are built on the Ethereum network. Ethereum is openly sourced and uses smart projects for the transactions happening within.
One of the main reasons why people mine Ethereum is because it's quite profitable. Ethereum is comparatively easy to mine but requires a specific type of software - an Ethereum mining software.
Before You Mine
What is the mining software? Well, to put it simply, it is a program that uses your GPUs (graphics cards) as resources to solve complex mathematical equations. After these equations are solved, your data is added to the system (or, in other words, your block of information is added to the blockchain). This type of process is called a PoW (Proof of Work) and is used by most mining software out there.
We'll concentrate on Ethereum mining software, though.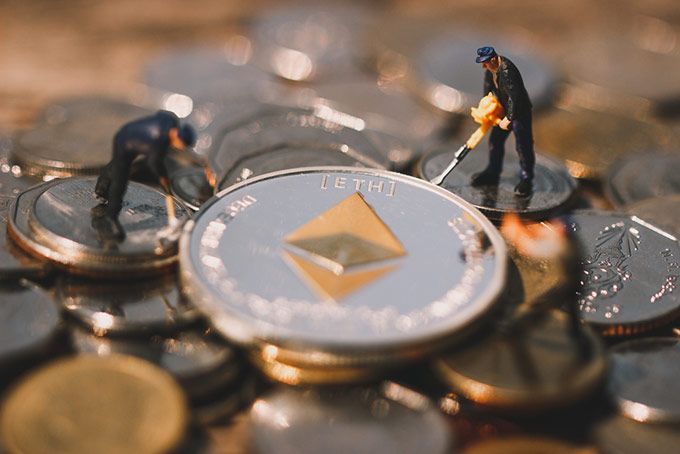 Before you start thinking about the best mining software out there, you'll need a few things:
Mining hardware. To maximize your earnings (in some cases, to even make noticeable earnings at all) you'll need some good and well-equipped mining hardware. Hardware is extremely important when it comes to cryptocurrency mining because a good piece of equipment will maximize your earnings while simultaneously minimizing your costs (i.e. electricity bills).
A wallet. And no, the wallet that you carry in your pocket won't fit. You'll need a specific type of a cryptocurrency-holding digital wallet. Each currency typically has its wallet (so in this case, you'll need to find a secure and reputable Ethereum wallet). If you're interested in checking out the most secure options, take a look at Ledger Nano X and Trezor Model T.
A designated mining location

(optional). This isn't a huge necessity, but if you're planning to mine Ethereum long-term, you might want to think about finding a designated place to do this. The ideal place should be spacious and

cool

- this way you'll be able to store a lot of

Ethereum mining rigs

and also keep them quite cool without investing more money than you should into cooling equipment.
After you've got your essentials, you can then start thinking about the best Ethereum mining software you can use.
Mining Pools
Before we jump into the actual software themselves, however, we have one more thing to discuss - mining pools.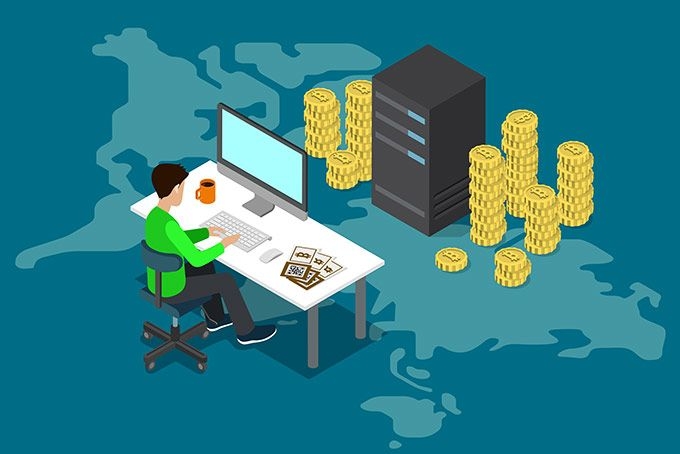 Mining pools are areas of resource which are distributed and shared equally between the miners of the respective cryptocurrency. These pools became a thing when individual mining got so hard that it was almost impossible to gain a block as a rogue miner.
One of the more popular choices when it comes to Ethereum mining pools is Ethermine. This "mining pool" allows the user to remain anonymous while simultaneously requiring a measly 1% mining fee.
Ethermine provides its services in the EU, US and the whole of Asia. They also support some of the most popular miner software choices, such as ETHminer or Claymore.
Ethereum Mining Software
Now that we've passed all of the pre-requirements and covered the needed terminology, we can jump right into the list of the best Ethereum mining software. This list isn't created in any particular order, neither does it try to come off as one-sided.
The Ethereum mining software that is listed below has been handpicked and analyzed, with their most attractive features written on display.
ETHminer
If you're a Microsoft Windows user then one of the best bets you have when it comes to Ethereum mining software is ETHminer (Windows).
Being one of the most popular and best Ethereum miners, ETHminer (Windows) offers an "Earnings per Minute" and "Earnings per Day" options, as well as four different levels of affiliate programs ranging from a 10% bonus up to a 100% bonus!
Even though their official site offers little to no information about the creators of the software and even the software itself, a download link and file can be easily found at Github.com
If ETHminer (Windows) sounds like the Ethereum mining software that you've been looking for and if you use Windows as your operating system, give it a shot!
Claymore
The Claymore Ethereum miner is another popular choice if you're someone looking for good Ethereum mining software.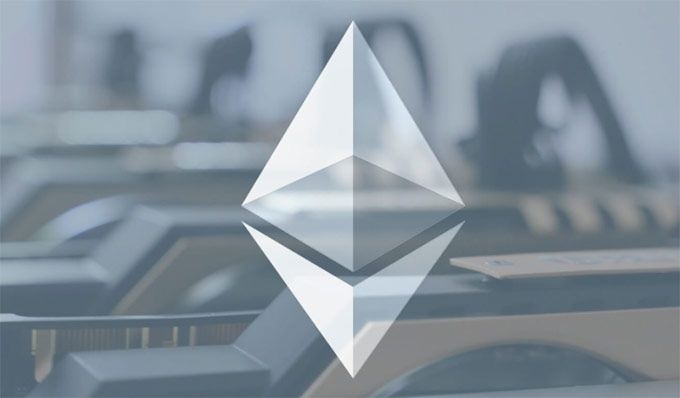 Claymore Ethereum miner is famous for being well-optimized and for constantly getting new updates. Currently, the miner supports a "dual mining" option - according to the creators, now you can mine both Ethereum AND another, a specific type of crypto (Decred, Lbry, Pascal or Siacoin) simultaneously.
The team behind Claymore has also pumped up the mining speeds, opened up new Ethereum forks and is constantly working on supporting different kinds of operating systems (Claymore is currently available on Windows and Linux).
Considering all of the effort being put into this Ethereum mining software, it is probably safe to say that it's worth trying out!

Did you know?
Want to get smarter & wealthier with crypto?
Subscribe - We publish new crypto explainer videos every week!
Is Your Crypto Safe? (5 Best Crypto Security Practices Explained)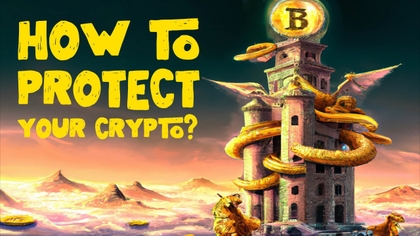 CGMiner
CGMiner was created and introduced to the public around six years ago. This Ethereum mining software was built using the C++ programming language, which makes it widely available and acceptable by most machines out there.
CGMiner was specifically designed as an Ethereum mining software. One of its most notable and praised features is that it allows you to work with multiple devices and mining pools. This is extremely handy if you're planning to expand and not limit yourself to mining with one device.
CGMiner is super easy to use (all you need is your username, password, URL and you're good!) and very intuitive. It's perfect for a beginner cryptocurrency miner.
WinETH
WinETH is another Ethereum mining software for Windows. It runs on Windows devices which have AMD and Nvidia graphics cards.
One of the best features that WinETH offers is that it's quite intuitive and easy to use. The software updates itself automatically has a designated "background" mining mode that requires a minimum amount of power and the option to mine only when your computer is idle.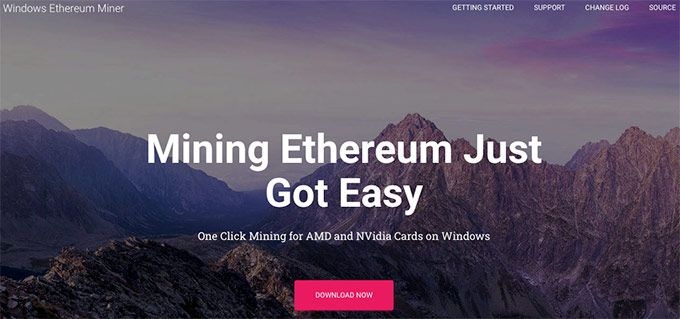 You can download WinETH Ethereum mining software directly from their official site, and they also have a tutorial on how to install and use it. Furthermore, they offer their support - all you need to do is reach out.
WinETH deserves a spot on the best Ethereum software list, whether it be because of the simplicity of their mining software or their willingness to offer you their support.

Pros
A very well-known crypto exchange platform
More than 500 different cryptos available
Two-factor authentication
Main Features
Over than 100 different cryptocurrencies available
Strong security
Small withdrawal fees

Pros
Secure and reliable
Low fees
A good amount of fiat currencies accepted
Main Features
Reputable exchange
Multiple fiat currencies are accepted
Relatively low trading fees

Pros
Anonymous trading
Secure
Supports a variety of cryptocurrencies
Main Features
Easy to use
Low fees
Good security
Minergate
Minergate is considered to be one of the best mining software for Mac users. They allow you to mine from the Ethereum blockchain and use the ASIC pool.
Minergate allows you to access their calculator and even have a cloud mining service. You can also monitor their services through an inbuilt section on the site or read their latest blog posts about what's going on the inside of the community.
Minergate also takes pride in being a company that is made of only cryptocurrency enthusiasts and having an around the clock support service. They've established back in 2014 and have been growing in business ever since.
If you're a Mac user and are in search of the best Ethereum miner that would also be reputable and have 24/7 support, then definitely check Minergate out.
I've Got My Software - What Now?
By this point in time, you will most probably have chosen the best mining software that suits your wants and needs the most. Great! Now let's cover the very basic principles of how to use it.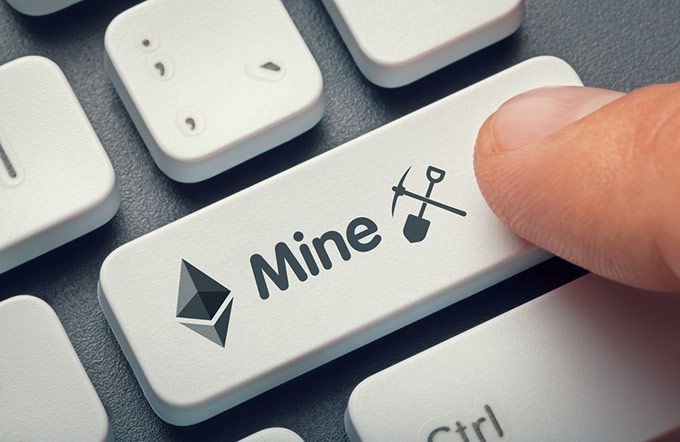 Once downloaded, most of the software is going to be a one-click install. Softwares like WinETH offer a quick and easy guide to help smooth out the process (and they might even arrange everything automatically for you!), others have tutorials or on-screen wizards that may also guide you through the process.
So you've got the best software installed and up and running - what now?
First of all, it is important to know that Ethereum (and cryptocurrency in general) mining is a very slow and somewhat costly process. If you don't have a specifically designed and professionally built rig, chances are that it'll take quite some time until you reach noticeable results.
"Cost" is another word to consider. The Ethereum mining software, as good as they might be, will hardly ever minimize the electricity cost that it takes to have a successful Ethereum mining operation.
It would probably also be a good idea to use your Ethereum mining software when you're away from your computer (remember the WinETH feature that makes it so that the software starts mining only when the machine is idle?). The reason behind this is simple - if your Ethereum mining software is active when you're trying to do something on your computer, you won't be able to - the PC will become very slow and impossible to work with.
After you're done with mining, the next logical step would be to sell what you've managed to gather.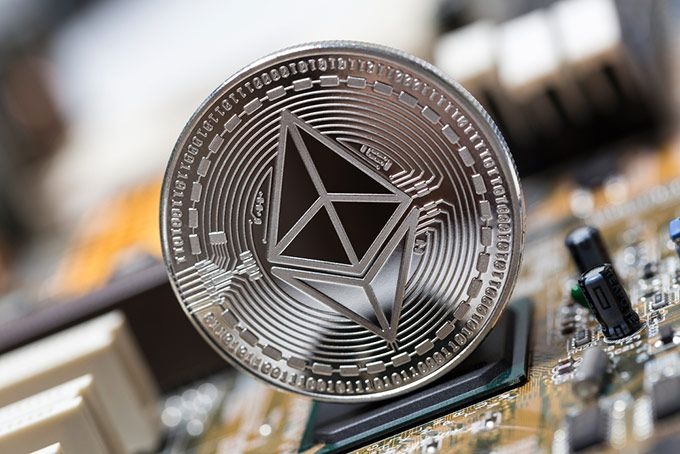 Selling is quite easy - all you need to do is to find a reputable and trustworthy merchant and have access to your Ethereum wallet. Or perhaps you'll choose the opposite route and will decide on keeping what you've gathered with the hopes that Ethereum will skyrocket in price shortly?
Conclusion
There is plenty of Ethereum mining software to choose from, but it might truly be difficult to choose the best one. Your best bet is to look for a software that is easy to use (has a user-friendly UI, clear instructions, etc.), has high security and maintenance factors and also possesses additional customization features (i.e. WinETH's idle mining feature).
But choosing a good Ethereum mining software is just the beginning - there are many different things involved in building and maintaining your own Ethereum mining empire.
Having good hardware and a mining pool is a good start, but there is much more to it. You have to possess a decent amount of knowledge about the cryptocurrency world, in general. It is not enough to know the current price of Ethereum, for example. Also, you shouldn't forget to choose a reliable cryptocurrency wallet, such as Ledger Nano X and Trezor Model T.
You have to understand how the crypto market works, what's HODLing (and why it's a thing in the first place), how to know when the prices of some cryptos is going to rise or fall (and, more importantly, how that's going to affect other cryptocurrencies), what's a "bubble" and a "shark tooth", etc.
So as you can see, having the best Ethereum miner is just the beginning. Although truth to be told, it is a lot better, to begin with, a solid, trustworthy mining software rather than a sketchy one that you found somewhere in the deep web and which requests your social security number every ten seconds.
I hope this guide was helpful and now you know how to choose the best Ethereum mining software (and what to do after that)!
About Article's Experts & Analysts