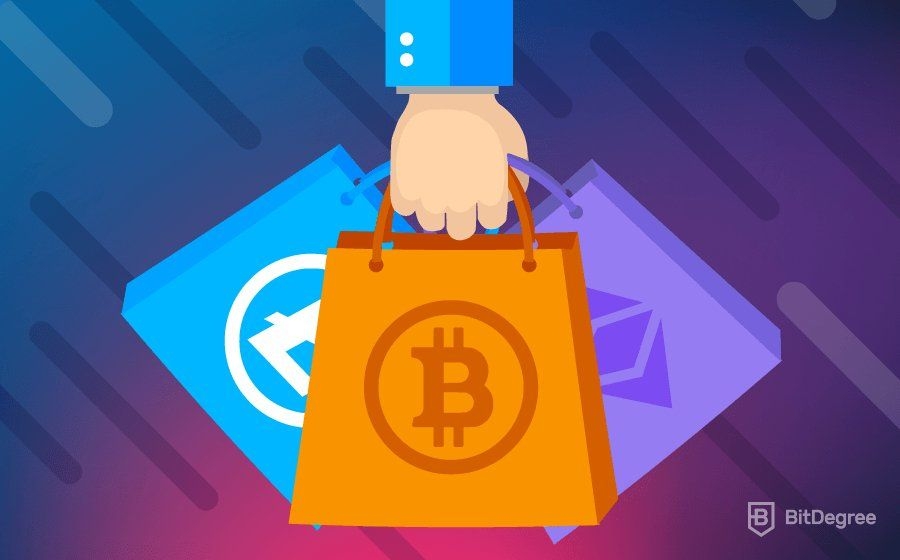 So, you've decided to invest in cryptocurrency. However, you're confused and don't know where to start - you're wondering, how to buy cryptocurrency? With so many options available, it can be difficult to choose the best option for you. Plus, there are lots of things you need to think about before you start making payments.
Learning how to buy cryptocurrency can be a confusing process. It doesn't have to be, though. In this guide, I will give you the answers to all the following questions:
How to buy cryptocurrency using USD, EUR and GBP?
What is the best way to buy cryptocurrency?
Can I buy cryptocurrency using a credit card?
And many more!
By the end of this guide, you'll know exactly how to buy crypto, which is the best way for you (i.e. exchanges, such as Binance, Coinbase, or Kraken), and where you should go to do it. So, let's get started!

Did you know?
Want to get smarter & wealthier with crypto?
Subscribe - We publish new crypto explainer videos every week!
Crypto Day Trading VS Swapping: What's More Rewarding? (Animated)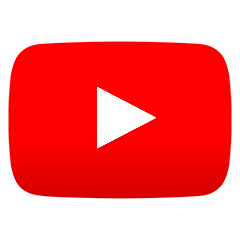 How to Buy Cryptocurrency?
The process of buying and selling cryptocurrency has been made a lot simpler over the last few months. There are five important factors that you must think about before buying cryptocurrency:
Latest Binance Coupon Found:
CLAIM $600 BONUS
Exclusive $600 Binance Offer
Don't miss this limited-time deal that's only available for our readers. Follow the Binance referral code link & receive up to $600 in rewards and bonuses!
Expiration date: 27/03/2023
7,847 People Used
Only 49 Left
Location
To find out how and where you can buy cryptocurrency, it is important for you to check your country's regulations.
Payment Method
The most common and accepted payment methods to buy cryptocurrency include: credit or debit card, bank transfer, or even cash. Different websites accept different payment methods, so you'll need to choose a website that accepts the payment method you want to use.
Type of Cryptocurrency
Not all cryptocurrencies are available for purchase on every website. You will have to find a website that sells the cryptocurrency that you want to buy.
Cost of Fees
Each website has different fees. Some are cheap, some are not so cheap. Make sure you know how much the fees cost before setting up an account on any website. You don't want to waste your time verifying yourself and then find out the fees are too high!
How Much You Can Afford
As with any investment, you should never invest more than you can afford. I recommend speaking to a financial adviser first.
With those 5 factors in mind, we can move on. When you buy your cryptocurrency, though, where are you going to store it? I'll give you a hint: it's not your bank account.
Cryptocurrency Wallet
A cryptocurrency wallet is where you store your cryptocurrencies after you have bought them. You can compare a cryptocurrency wallet with your bank account. In the same way that you store traditional currencies (USD, JPY, EUR etc.) in your bank account, you will store your cryptocurrencies in your crypto wallet.
There are a lot of easy-to-use and safe options to choose from. It is important that you choose a highly-secure wallet, because if your cryptocurrency gets stolen from your wallet, you can never get it back.
There are three types of wallets:
Online wallets: The quickest to set up (but also the least safe);
Software wallets: An app you download (safer than an online wallet);
Hardware wallets: A portable device you plug into your computer via USB (the safest option).
The wallet you need will depend on which cryptocurrency you want to buy. If you buy Bitcoin, for example, you'll need a wallet that can store Bitcoin. If you buy Litecoin, you'll need a wallet that can store Litecoin.
Luckily, there are a lot of good wallets to choose from that can store multiple cryptocurrencies. Exodus, for example, is a software wallet that can store Bitcoin, Ethereum, Litecoin, Dash, EOS and more!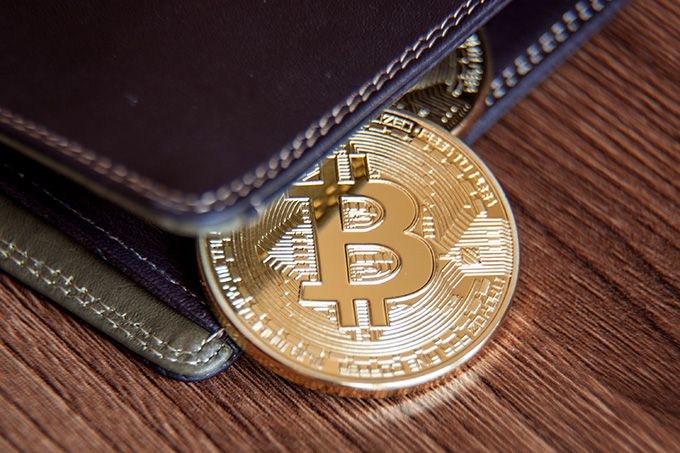 As for hardware wallets, I recommend Ledger Nano X. It is super-safe (because it is only connected to the internet when it is plugged into your computer) and costs around $149. It stores NEO, Bitcoin, Ethereum, Bitcoin Cash and many more!
Now that you know where you're going to store your cryptocurrency, the next step is to find out which is the best place to buy a cryptocurrency and how to pay for it.
Where to Buy Cryptocurrency?
To learn how to buy cryptocurrency, you'll first need to know where to buy cryptocurrency. Just a few years ago, there were only a few places to buy and sell cryptocurrencies. Now, though, there are a lot more! Let's look at the different places and ways you can get your crypto.
How to Buy Cryptocurrency at Cryptocurrency Exchanges?
Cryptocurrency exchanges are online websites that let you exchange your local currency for cryptocurrency. Exchanges are the most popular way of buying cryptocurrency. I recommend newbies to use these exchange websites as they are easy-to-use and quick to set up.
Payment Method: Most of the exchanges accept payment by bank transfer or credit card, some of them also accept PayPal.
There are a lot of exchanges for you to choose from. Each one of them have different levels of security, and they each accept different types of payment methods. Most exchanges will ask you to follow the steps below before you can start buying cryptocurrency.
The first step is to register yourself with your information (full name, email address and cell phone number, etc.);
The next step is to verify your identity — you normally need a passport / driving license;
Next, you are asked to set up 2-Step Verification. This helps to keep your account secure and keep the hackers away!
Note: Almost all exchanges charge a transaction fee of around 1-4%.
Once your account is set up, you can start buying cryptocurrency on the exchange. Most exchanges are just like stock-trading platforms: you can buy and hold your cryptocurrency, or you can exchange it for another cryptocurrency.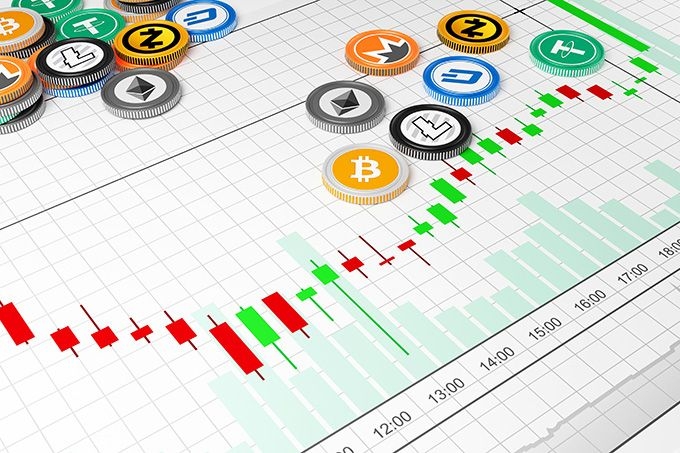 You must be careful when selecting the cryptocurrency exchange. You should make your decision based on the following factors:
Check the security of the exchange. This is the most important thing you need to consider as investors have lost lots of money in the past when the exchanges have been hacked.
Transaction fees – the lower, the better.
The number of payment options available: do they accept bank transfer, credit card, PayPal, etc.?
The amount of time it takes to activate your account — if you're in a hurry, you might not want to wait a long time to get verified!
Which cryptocurrency options they offer. For example, if you want to buy the NEO coin, then you need be sure that the exchange you choose sells the NEO coin.
Check user reviews related to the exchange! This will give you a good idea of how friendly the exchange website is to use.
The Best Broker Exchanges for Cryptocurrency
Broker exchanges are like the currency exchange shops that you find at airports. However, instead of exchanging different local currencies with each other (such as YEN to USD), you can exchange your local currency for cryptocurrencies. It's the simplest way to buy cryptocurrency — it can even be done from your cell phone!
Binance
Binance is the leading cryptocurrency exchange, globally. It's a very well-known and respected platform in the space, as it provides its clients with a huge array of crypto ecosystem-native features and benefits - crypto trading, an NFT marketplace, a P2P exchange, and so on.
Binance is also very approachable, and complies with all of the relevant KYC and AML policies. If you're looking at how to buy cryptocurrency for the first time, the platform in question should definitely be at the top of your list.
Binance supports a large selection of different crypto coins and tokens.
Coinmama
The biggest advantage of Coinmama is that it allows customers from almost any country to buy and sell cryptocurrency. It is easy to use, and it is highly trusted — it was founded in 2013!
It does allow you to use a credit card as your payment method, but it charges 6% to do so. That's quite a bit higher than the 3.75% that Coinbase charges!
As well as being available in almost every country, Coinmama has another big advantage: it accepts every local currency!
You can only buy Bitcoin, Ether, and other cryptocurrencies on Coinmama.

Did you know?
CEX.IO
CEX.IO is easy to use and very secure, just like Coinbase and Coinmama! The best thing about CEX.IO is that it is also a trading exchange. This means that once you have bought your crypto, you can trade it for other cryptos by buying and selling to other people on CEX.IO.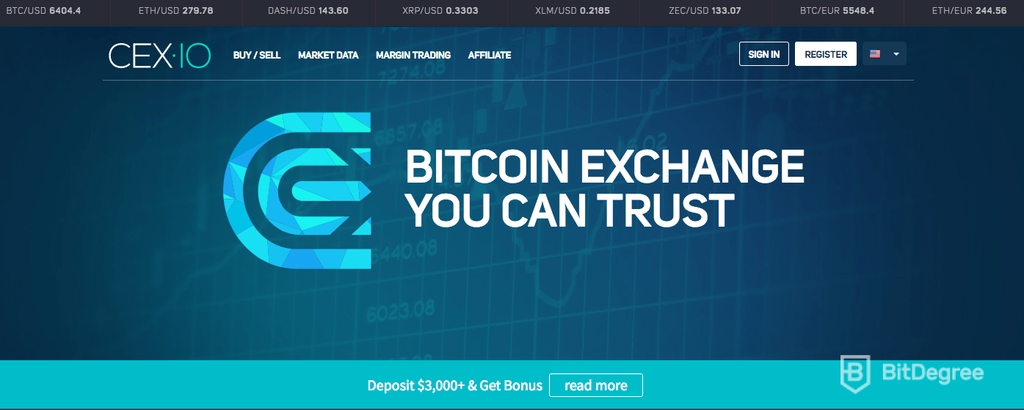 Another thing that makes CEX.IO different is the fact it accepts USD, EUR, GBP, and RUB! The fees for debit / credit cards on CEX.IO is 3.5% + $0.20. You can also use bank transfer.
You can buy Bitcoin, Ethereum, DASH, and other cryptocurrencies on CEX.IO.
Bitstamp
Founded in 2011, Bitstamp is one of the oldest cryptocurrency exchanges. You can buy more different cryptocurrencies on Bitstamp than you can on Coinbase. It accepts bank transfer and credit / debit cards with EUR and USD.
I wouldn't recommend this website for total beginners, though, as it isn't as easy to use as Coinbase and Coinmama. Also, it charges high fees to purchase small amounts using your credit card.
The fees for using your debit card on Bitstamp are 2% if you deposit more than $1,000, but $10 if you deposit less than $1,000. I certainly don't recommend using Bitstamp to spend just $5!
You can buy Bitcoin, Ether, Litecoin, Bitcoin Cash, Ripple, and other crytocurrencies on Bitstamp.
Kriptomat
Last but not least, an exchange that opened its doors recently, yet shows great potential. Kriptomat opened its doors in 2018 and is the youngest brokerage on our list.
Their main operation hub is in Slovenia, but the company is actually located in Estonia, as Estonia is one of the few countries that have the necessary legal framework and they have already started regulating digital currencies by introducing licenses for Crypto Exchanges and Crypto Wallets.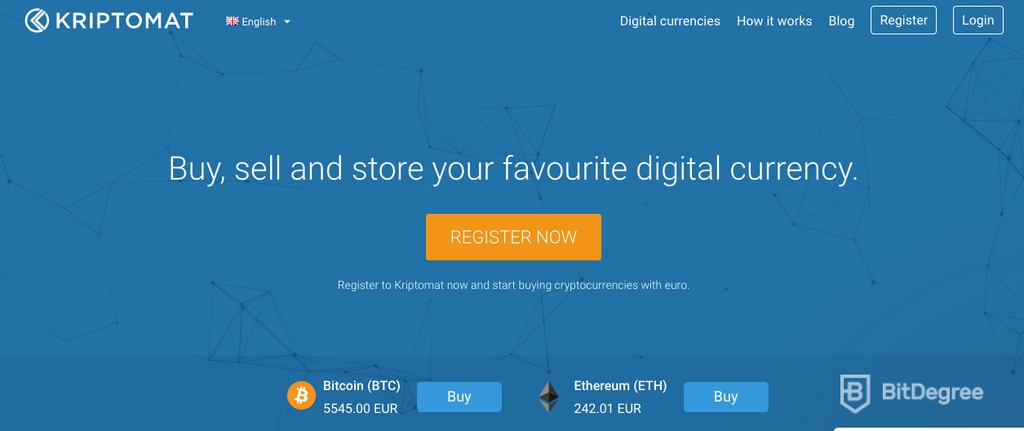 Kriptomat aims to offer the safest fiat gateway into the world of cryptocurrencies, and has already acquired operating licenses by the Financial Intelligence Unit, the Estonian Anti Money Laundering (AML) authority.
Having strict regulation means that users have to go through a vigorous process of identity verification. Yet, this process is very simple on Kriptomat, and takes only 5 minutes of your time to upload all the necessary documents.
In some countries, you can even do it via mobile!
Kriptomat's buy / sell fees are 1.45% with no extra fees to withdraw / send crypto. Kriptomat supports 21 languages and provides fast and reliable customer support.
You can trade Bitcoin, Ether, and other cryptocurrencies on Kriptomat.
Coinbase
Coinbase is a popular cryptocurrency broker exchange. It is secure and accepts bank transfer, credit / debit card, and PayPal. Their fees depend on which payment method you choose, so be sure to check before you pay! Card fees are the highest at 3.75%.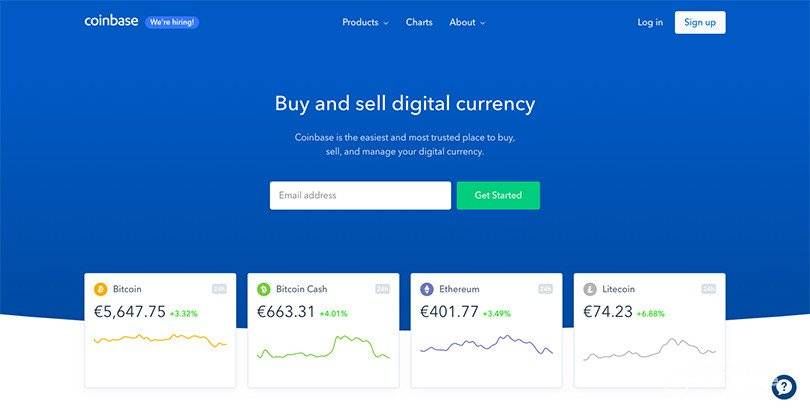 If you live in Asia, Africa or South America, you probably can't use Coinbase. It is mainly only available in Europe, Australia and North America.
You can buy Bitcoin, Ether, Litecoin, Bitcoin Cash, and other cryptocurrencies on Coinbase.

Pros
Can be managed from mobile device
Very secure
Supports more than 1500 cryptocurrencies

Pros
Top-tier security
DeFi app support
Store over 5500 assets, install up to 100 apps simultaneously
Final Words on These Exchanges
This is a good list for you to start with when trying to decide which exchange is right for you. The best way to buy cryptocurrency using exchange will depend on many things — especially your location.
Always make sure that the coins you want to buy are available on the exchange you choose, and that you are happy with the level of security that exchange offers.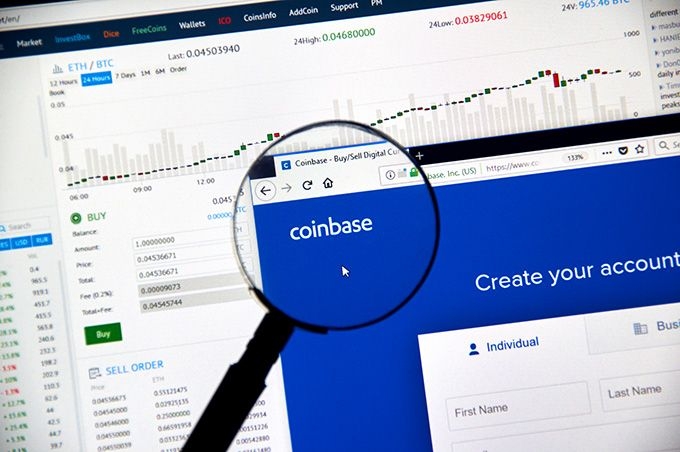 Now, there's something you should know: buying cryptocurrencies on brokers and exchanges (Binance, Coinmama, CEX.IO, etc.) is not the only way you can buy crypto with your local currency. If it's Bitcoin or Ether you want to buy, you can buy it with cash. That's right — you can buy Bitcoin and Ether with cash.
How to Buy Bitcoin From an ATM?
Never heard of Bitcoin ATMs? Well, they do exist. It is a new idea, but they are becoming more and more popular.
Bitcoin ATMs are just like the normal cash ATMs that we use to withdraw our USDs, EURs, JPYs, etc. The only difference is that you deposit cash in a Bitcoin ATM, instead of withdrawing cash as you do with normal cash ATMs.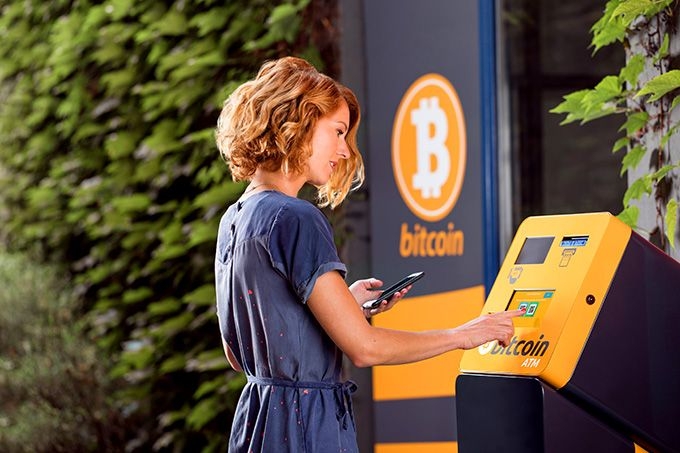 If you want to buy Bitcoin's quickly, then a Bitcoin ATM is the right choice for you. Because they are very new, though, they aren't available everywhere. In fact, they are quite rare. If you live in a big city, you might have one near you. You can use this map to find out where your nearest Bitcoin ATM is.
You don't have to register or create an account, and you don't have to transfer money. So, just go to the ATM, deposit your cash, and it will send.
The Step-by-Step Process of Buying Bitcoin From an ATM:
Find a Bitcoin ATM near you using this map;
Go to the ATM and verify your identity (this is only required at certain ATMs);
Some ATMs ask for a phone number. If it does, enter your phone number;
The ATM will send you a text message with a code; enter the code into the ATM;
Provide your cryptocurrency wallet address if you have one. If you don't have one, the ATM will create a new cryptocurrency wallet for you;
Put your cash into the ATM;
Then, the ATM will send your crypto to your cryptocurrency wallet;
The ATM prints your receipt.
Important note: If the Bitcoin ATM created a new wallet for you, your cryptocurrency wallet details (public key and private key) will be on your receipt. You MUST keep this safe!
Pros of buying Cryptocurrency at a Bitcoin ATM:
At most Bitcoin ATMs, you don't need to use your identity;
It's a simple process;
You can use cash;
It's very quick.
Cons of Buying Cryptocurrency at a Bitcoin ATM:
Very high transaction fees — between 5-10%;
ATMs are hard to find, as there aren't many of them.
So, if you wanted to know how to buy cryptocurrency using cash — using a Bitcoin ATM is one of the ways you can!
How to Buy Bitcoin and Ether P2P (Peer-to-Peer)?
This is one of the simplest ways to buy cryptocurrency! Peer-to-peer exchanges remove the middleman (companies like Binance), and allow users to buy and sell cryptocurrency from each other directly.
Imagine this: John is interested in crypto and wants to buy some Ether. John could go to Coinbase and buy it from there, but he'd have to use his identity. Amy wants to sell some Ether but doesn't want to use Coinbase because she doesn't want to pay any fees.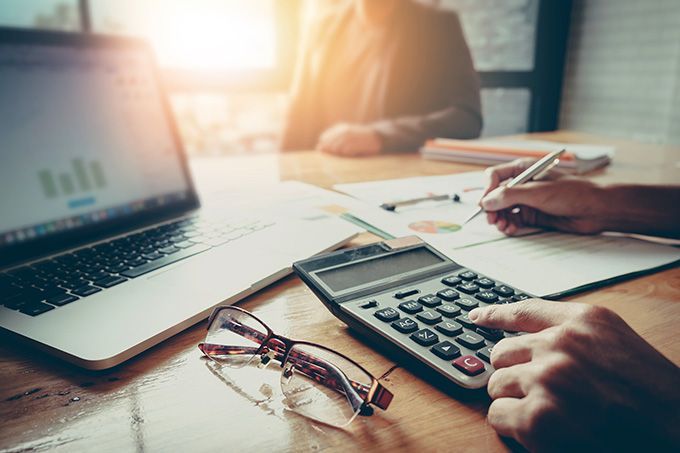 What if John could just buy the Ether from Amy? That would solve everything! Well, thanks to P2P exchanges, he can! Using a peer-to-peer exchange, John and Amy can avoid the fees and they don't have to share their identities.
Pretty cool, right?
Let's look at how to buy and sell cryptocurrency on a peer-to-peer exchange with step-by-step instructions:
Create a free account on a P2P website. Use LocalBitcoins for Bitcoin, and LocalEtherum for Ether.
Find a listing that you want to buy from or sell to. Think of this like Craigslist. There are sellers who have set a price that they will sell their Bitcoin / Ether for, and there are buyers that have set a price that they will buy Bitcoin / Ether for.

Look for the payment method on the listing — do you want to pay by cash deposit, bank transfer or Western Union?
Search for ID requirements — do you want to pay without using your identity or are you okay with using your identity?
Look for a buyer / seller who has made a lot of trades and has good reviews / reputation.

Enter the details that the listing is asking for and then submit your trade request

The listing normally asks for:

Amount: Enter how much you want to spend.
Currency: Enter the currency you would like to pay with.
Payment method: Choose from the options they have available.

If the seller asks for ID, you normally must do one of these:

Send a photo or scan of your passport / driving license;
Take a photo of yourself holding your ID (passport or driving license) and a piece of paper in your hand with something written on it — the seller will tell you what they want you to write on it.

If your request is accepted, the amount of Bitcoin / Ether that you ordered will be sent to the website's escrow.

Note:

An escrow is a secure place that nobody has control over. When the terms and conditions of the trade are met, the Bitcoin / Ether is released to the buyer. If the terms and conditions are not met, then the Bitcoin / Ether is sent back to the seller. This protects both the buyer and seller from fraud.




Send the payment

The seller will give you a reference number.
If you're paying via cash deposit:

Go to a bank that has a cash deposit machine.
Put your cash into the machine.
Put the bank details down that the seller gave you and send the money.
Write the reference number onto the receipt and take a photo of it.
Send the photo of the receipt to the seller.

If you're paying via bank transfer:

Log in to your online banking website / app.
Set up a new recipient / contact (use the bank details that the seller gave you).
Send the money for the Bitcoin / Ether to the new contact and enter the reference number into the 'reference' box.

When the seller sees that you have sent the money and used the reference number, they will confirm it with the exchange.
The escrow will release the Bitcoin / Ether and send it to you.
Pros of Buying and Selling Cryptocurrency From a Peer-to-Peer Exchange:
There are no fees;
You can buy cryptocurrency with cash;
With some sellers, you can buy cryptocurrency without using your ID.
Cons of Buying and Selling Cryptocurrency From a Peer-to-Peer Exchange:
They are not as easy to use as the cryptocurrency exchanges;
They have fewer users, so it can sometimes take a while to find a seller;
You must be very careful when choosing a buyer.
So Then, What's the Best Place to Buy Cryptocurrency?
There are more ways to buy cryptocurrency becoming available each year — it is a lot easier now to buy cryptocurrency than it used to be. In fact, most of the ways I have shown you in this guide are very simple if you follow our instructions.
But, which way is the best way…? Is it through exchanges like Binance? Through P2P websites like LocalBitcoins? Or is it simply by finding your local Bitcoin ATM?
Well, the truth is: it depends on your location and what you want / need.
If you don't live near a Bitcoin ATM, then it's probably not the best place to buy a cryptocurrency for you.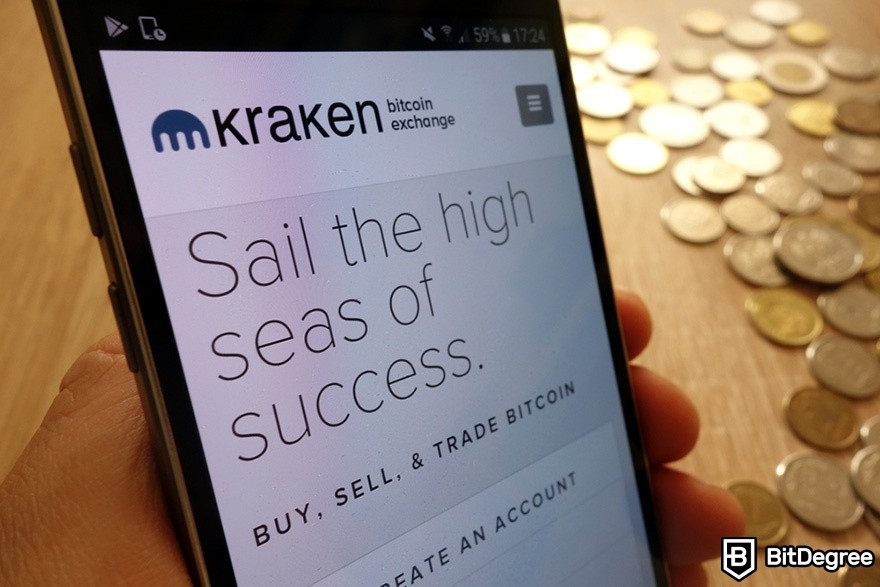 Don't you want to use your ID? Then you might want to think about using a P2P website, like LocalBitcoins or LocalEthereum.
If using your ID isn't a problem for you, and you want to buy cryptocurrency using an app on your phone, then Binance, Coinbase, or Kraken might be the best place to buy cryptocurrency for you.
It depends on you. I hope that this guide helped you to work out which way is the best way for you, and that you found our instructions simple and easy to follow. You should now have a good understanding of how to buy cryptocurrency. So, which way did you choose? Let us know!
Note: you should always speak to a financial advisor before making any major investments and never invest more than you can afford to lose.
Leave your honest feedback
Leave your genuine opinion & help thousands of people to choose the best crypto exchange. All feedback, either positive or negative, are accepted as long as they're honest. We do not publish biased feedback or spam. So if you want to share your experience, opinion or give advice - the scene is yours!