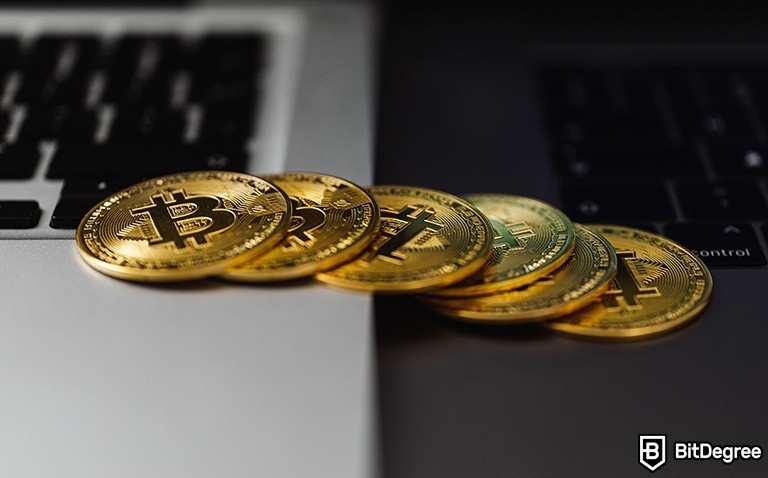 Gone are the days when paper currency was the only method of payment – we've seen an influx of new and innovative ways as the years' progress, from credit cards and checkbooks, to Apple Pay, and now cryptocurrency. Bitcoin is the pioneer of the cryptocurrency industry that took the whole world by rage back in 2009 - many would argue that this was the best time to buy Bitcoins, too.
Created by the anonymous Satoshi Nakamoto during the peak of the recession, it was a form of currency that is used as a store of value, much like gold or any similar asset.
Bitcoin is actually quite different from many other financial assets, starting with the fact that it's intangible, which makes it easier to deal with. Today, Bitcoin stands as a true staple of the industry.
While many people still remain confused about whether to purchase it or not, I'll try to help you figure out when it's the best time to buy Bitcoins.

Did you know?
Want to get smarter & wealthier with crypto?
Subscribe - We publish new crypto explainer videos every week!
What is a DAO in Crypto? (Animated Explanation)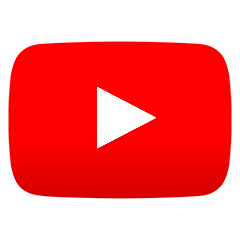 What is Bitcoin?
The creator(s) of Bitcoin felt a need to create a decentralized currency free from any government or central bank, and show total transparency to the buyer, seller, and the rest of the world.
Latest Binance Coupon Found:
CLAIM $600 BONUS
Exclusive $600 Binance Offer
Don't miss this limited-time deal that's only available for our readers. Follow the Binance referral code link & receive up to $600 in rewards and bonuses!
Expiration date: 08/06/2023
7,847 People Used
Only 49 Left
In turn, Bitcoin was created, a cryptocurrency with a limited supply of 21 million. According to the basic rule of Economics, the less the supply, the more the demand will rise, meaning, the value of Bitcoin will only increase over time, according to some financial experts.

Due to decentralization, basically, the sky's the limit when it comes to deciding the parameters of the currency, whether it's the number of Bitcoins mined, the rules of using them, where and how to buy them, etc.
Essentially, the limit set on the supply of Bitcoin is no longer in the hands of the creator, and all transactions are made a public record for the whole world to see. This way, there can't be any under-the-table deals and shady monetary transactions - a huge deal when deciding on the best time to buy Bitcoins.
How Does Bitcoin Work?
Once Bitcoin entered the market, no one could change it, unlike national currencies that the government can often devalue during an economic crisis. However, one of the main selling points for Bitcoin is the ease with which it can be stored in your cryptocurrency wallet, rather than holding reserves in a locker or bank account.
Initially valued at only $150, as of writing this, Bitcoin now stands at a whopping $62,000 per piece. Since it's a decentralized currency, no single entity is responsible for its value; instead, it's the value the general population perceives it to have.
Bitcoin is based on a blockchain, where data is digitally stored in the form of blocks that hold all information about each transaction. A single block contains all the nitty-gritty details of the transaction, along with a unique code that can identify the sale.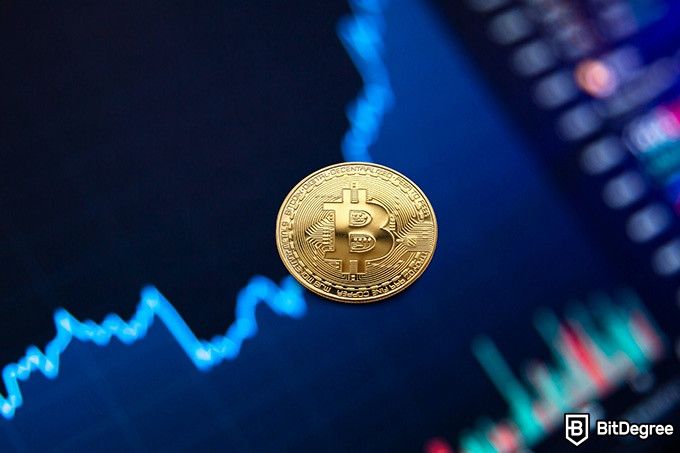 Every set number of transactions, a new block is added to the chain, so it keeps growing each time. All transactions are available for the public to access, and the unique codes attached to each transaction make it virtually impossible to fake or fraudulently access them.
It's also important to note that no one can just add a transaction to the blockchain; instead, they need to go through the ordeal of approving the sale by Bitcoin miners. The encryption system confirms the unique code.
Finding the Best Time to Buy Bitcoins
Frankly, anyone can buy or sell Bitcoins, which seems like a lucrative offer for people looking to expand their and diversify their portfolios.
However, like any significant purchases, one always needs to be cautious about when and how you spend your money.
Most of the time, these transactions are a waiting game - waiting for the price to fall so you can buy, or waiting for the price to rise so you can sell. Although not everyone is trying to find out when to sell Bitcoin, some people also use Bitcoins as a long-term speculation for a rainy day.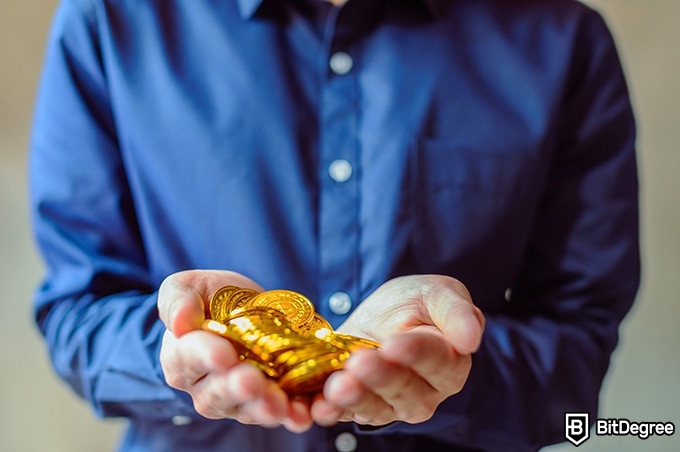 Most people prefer buying during the dip, since they're likely to get a better deal, making it the best time to buy Bitcoins. In order to catch the price dip, I suggest that you keep track of the daily price changes, and read up on predicted patterns that experts suggest. Do keep in mind, though, that no one can TRULY predict the price swings of cryptocurrencies, in general.
Dealing in cryptocurrencies isn't an easy task; with a high learning curve that you need to conquer, it's important to make sure it's something that you are willing to risk losing out on.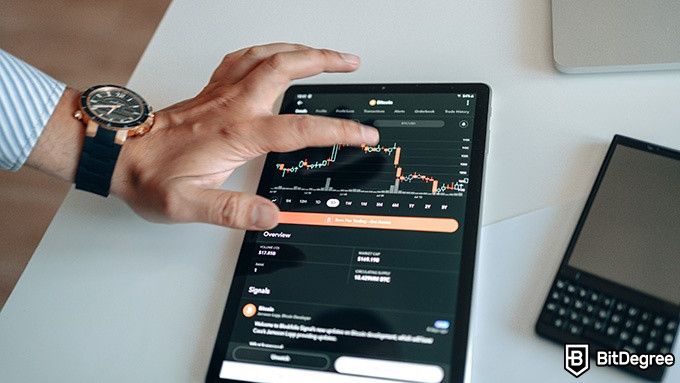 Some "experts" would tell you that, according to buying patterns, any time after 3 PM is the best time to buy cryptocurrency. Most people buy during office hours, while fewer people tend to be working later in the day, and might be heading home.
Others will say that, on the other hand, late at night is also the best time of day to buy Bitcoin, since, once again, most people are either asleep, or too tired to be thinking of making big business decisions.
Note, though, that while there are different analyses available to be examined, at the end of the day, Bitcoin and other crypto coins and tokens are far too volatile in order to make such blad claims.
Best Time of Day to Buy Bitcoins
A lot of people rush to buy Bitcoins as the week starts, while they're mostly deliberating their pending decisions over the weekend.
According to some research patterns, Bitcoin's price is lowest on a Monday, which would make any time during Monday the best time of day to buy Bitcoin, while it reaches a high on Friday.
Is it truly the case? Well... It might be! At the same time, this pattern could flip pretty easily, too.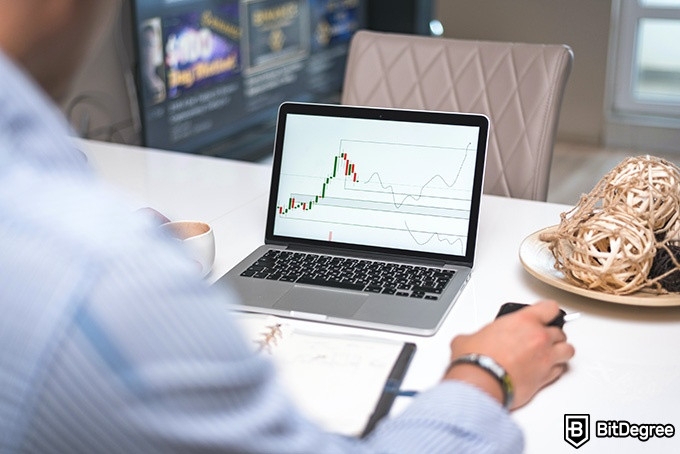 Similarly, there's an idea that the end of the month is not the best time to buy Bitcoin, since this is usually when most people's salaries start rolling in, and they may decide to buy. So, what's the resolution here? Well, it's that there really is no specific best time of day to buy cryptocurrency - while some things might be true for specific days, they could flip completely on others.
Bitcoin Buying Trends
Bitcoin went through a stagnant patch during 2023, with prices remaining low for a few months (by some accounts, making it the best time to buy Bitcoins) until they sky-rocketed again towards the latter half of the year. As the world shifts to learning about cryptocurrencies, and more brands start to accept them as a legitimate form of payment, the trends seem to be positive.
Despite doing well in 2023, Bitcoin is unpredictable - it can reach an all-time high like it did this year at $67,000, and then dip the next day, so you can't say for sure when the best time to buy Bitcoins is anymore.
Uncertainty also makes the trends harder to follow or predict. With such a volatile pattern to follow, some researchers suggest that the best time to buy cryptocurrency is whenever you have the capital, and whenever you need money is when to sell bitcoin. However, evidently, while you should be aware of such a method of going about it, you should also note that it's not the advisable strategy - far from it.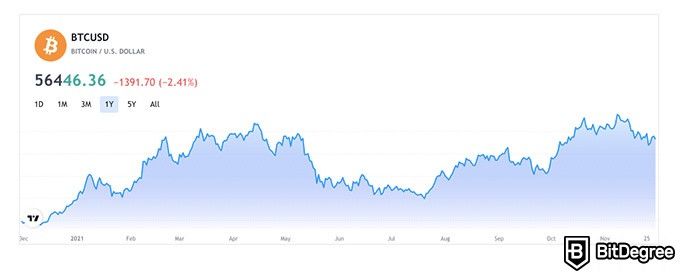 Like we previously mentioned, following the trend game is for the day traders who are on the hunt for when to sell Bitcoin. They are focused on their day-to-day gain, and aren't looking to hold an asset long-term. While that may work well in some cases, before you conclude on the best time to buy Bitcoins, you should keep in mind that, for the majority of the population, day trading isn't going to be "the way to go".
If you fall under the people who want a long-term investment, then Bitcoin may be a game-changer. Trends may show that Bitcoins rise and fall on a daily basis, but focusing on the long-term trajectory, the price has been going up.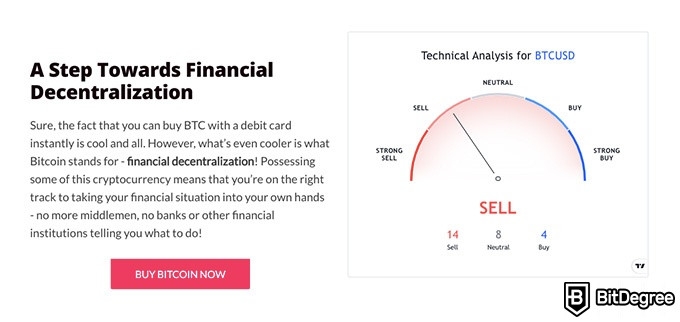 Experts have made bold claims, suggesting that Bitcoin can hit $250,000 by 2025, even going up to $5 million by 2030, which is a massive increase compared to today's price. Generally speaking, if you want to avoid any short-term losses, it's best to hold onto your assets and wait.
The hesitation of "is it a good time to buy Bitcoin?" partly arises from the fact that Bitcoin isn't readily accepted or acknowledged by the people surrounding you. But, I think that the emergence of numerous new cryptocurrencies on a seemingly daily basis is a clear indication that it's here to stay.
Strategizing Your Investments
Whether you're in it for the long haul, or are looking to make a quick buck, you should always go in with a game plan. You never want to rely on what your peers are doing, and take their word for when is the best time to buy Bitcoins.
Firstly, I suggest you take account of the liquid assets that you have lying around to reinvest in Bitcoins. A quick analysis will give you a good idea if now is the best time of day to buy cryptocurrency, or maybe the best time to buy Bitcoins will arise later.
Most people prefer the DCA, or the ''Dollar Cost Averaging'' method, where you purchase an asset at specific time periods, for a specific amount of money. This way works best with the volatile price trend of Bitcoin, which can get hard to maneuver. Admittedly, any time can be the best time to buy Bitcoins if you split your money up into different parts.
Table: General information about the Binance and Coinbase cryptocurrency exchanges
If you're going to buy Bitcoin regardless of the situation, I suggest looking into DCAing, since it's often hailed as one of the smarter methods of going about it. Who knows, waiting a while to spend the next chunk of your money might result in a massive fall – patience is a virtue.
To buy Bitcoin, you need a good crypto exchange to help you with all your troubles. There are countless services available at your disposal, with a few prominent, trustworthy names that come to mind being Binance, Coinbase, Gemini, and Kraken.
A crypto exchange essentially serves as your bank for cryptos, where you can buy, find out when to sell Bitcoin, and even learn about the best time of day to buy cryptocurrency. Of course, you need to provide proof of identity and some other, additional information.
Bitcoin Mining
Another way to get access to Bitcoin is mining, although it isn't a piece of cake. Bitcoin mining involves solving complex math equations - you get rewarded with small amounts of BTC for doing so.
To successfully mine Bitcoin, you need the help of specific expensive computers that can cost up to $10,000, and use a lot of electricity.
To sum it up, after you have mined Bitcoins, they'll be added to your wallet, although everything needs to be verified according to your encrypted code. To add a new block, you need to get it approved by the majority of the Bitcoin holders.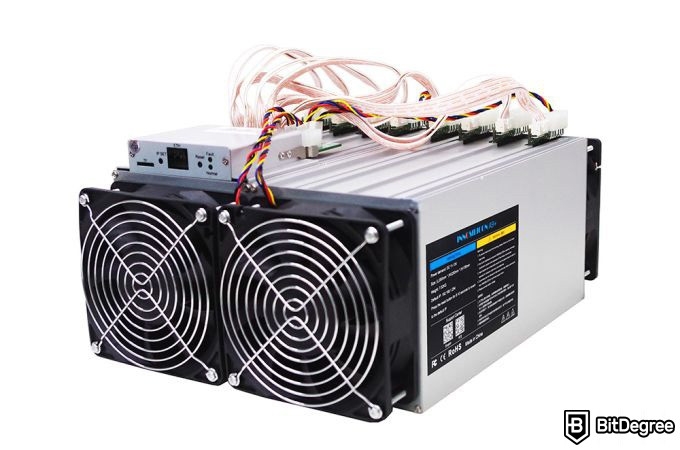 Bitcoin mining is an intricate task, so only the truly-dedicated deal with the process - most of the population goes to crypto exchanges for their coins.
Everything needs to be approved by the blockchain technology before it enters the public Bitcoin transactions, so, once again, you know that there is no room for committing fraud.
Is Bitcoin Mining Worth it?
Even though Bitcoin mining is a secure and guaranteed method to ensure that you gain access to the coin, what's the opportunity cost?
Many environmentalists aren't in favor of Bitcoin mining due to the massive amounts of electricity it requires. Plus, the computer technology required will leave a massive dent in your pocket, as well.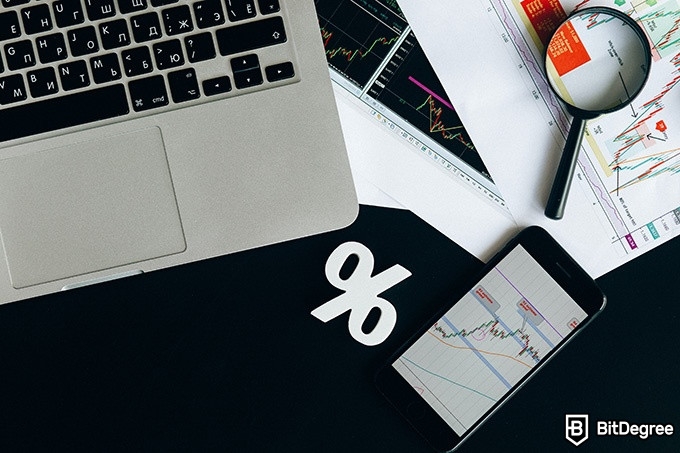 There's an increasing trend in mining pools, where miners gather to share their resources and mine together. It's important to note that the more people are in the pool, the more ways the reward will be split up. So, in the end, it remains unclear whether it really is profitable to mine Bitcoin, or obtain it elsewhere.
On the other hand, high tax amounts will be implemented if you're a sole miner for Bitcoin. Given the price surge and volatility, the IRS is strict with their tax imposition on Bitcoin, although you may find some relief if you're a business owner.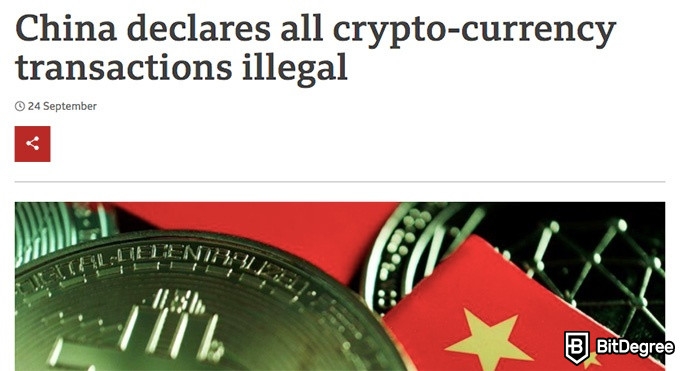 Not to forget that not every country even accepts Bitcoin, so if you don't want legal trouble with the government, it isn't the best time to buy Bitcoins. You need to ensure that Bitcoin aligns with your country's laws and regulations, and learn if you're even allowed to do so at all.
Other Channels to Access Bitcoins
Bitcoins can easily be exchanged against US dollars or any other fiat currency – a government-backed currency doesn't rely on gold.
You even have the option to trade in Bitcoin if you have a commodity to sell, and you can accept payment in crypto.
Another method of how to get your hands on some Bitcoin is to invest through the Grayscale Bitcoin Trust, although it's only open to longtime investors. The trust is a whole other ballgame with all the players having a minimum net worth of $1 million, so there's a barrier of entry.
Table: The main features of the Gemini and Kraken cryptocurrency exchange platforms
To be more inclusive, countries like Canada have created more accessible investment funds for the general population. The bottom line is that if you want Bitcoins, there are multiple ways to get your hands on them. You can even get Bitcoins with a few friends or partners, which can help in lowering the mining costs.
At the same time, though, the best way to get yourself some BTC still remains trading (exchanging) it on a reliable, dedicated exchange. In doing so, though, you will then need a proper place to store your newly-acquired coins in, too.
Storing Your Bitcoin
Even though Bitcoin is a cryptocurrency, there's a way to hold it in a tangible wallet. Products like that would include those offered by Ledger, or Trezor. Think about it this way - the best time to buy Bitcoins is once you have your wallet ready.
An online wallet is the equivalent of your regular bank account, where you can store, receive, and trade your coins. Each user gets a key to access their account; without a key, the account is practically useless.
You have many types of wallets to choose from that can help you store your coin. There's an option suitable for everyone, so take your pick from the many options available at your disposal. The wallets range from security level, to the resources you are willing to spend.

Did you know?
Hardware Wallets
As the name suggests, hardware wallets are tangible products. Having a portable wallet that you can take around with you makes it easy to buy and trade anywhere and everywhere you like.
You simply need to plug your wallet into a computer, and you have your wallet ready to use. Some devices even have Bluetooth connectivity, too! Using a hardware wallet is very secure; you'll be safe from any viruses or malware entering your device, provided you're careful with where and how you use it.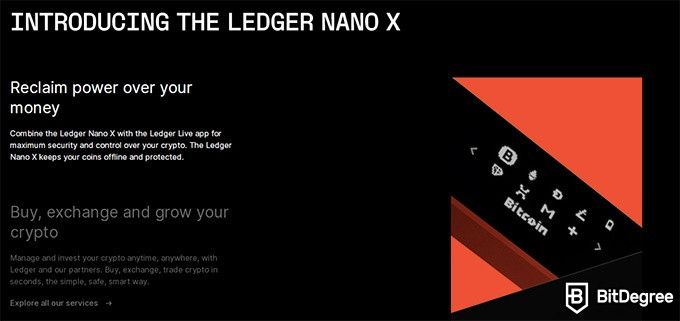 The (by far) best hardware wallets in the industry are the Ledger Nano X, and the Trezor Model T.
Web Wallets
A web wallet is essentially stored online, so everything is virtual. You can access your wallet from a specific device (the wallet will likely be integrated as an extension to your browser), and you can make all transactions online.
You just need to enter your unique password to access your account, although it comes with its risks. Your password is at risk of being exposed in an online data breach, or someone can hack into the account, as well.
Desktop Wallets
An alternative way to access your Bitcoin is a desktop wallet installed onto your PC. While it does give you good control and security over your coins, this wallet requires regular upkeep and maintenance.
Since the wallet is on your computer, it stays safe from prying eyes, although everything is gone if your computer is stolen. So, I would suggest you turn to a hardware device, instead.
Mobile Wallets
With the whole world stored at your fingertips on your smartphone, there's no surprise that you can access your Bitcoin wallet from it, as well. Like installing any other app, you can install the wallet application onto your smartphone, and the rest is history.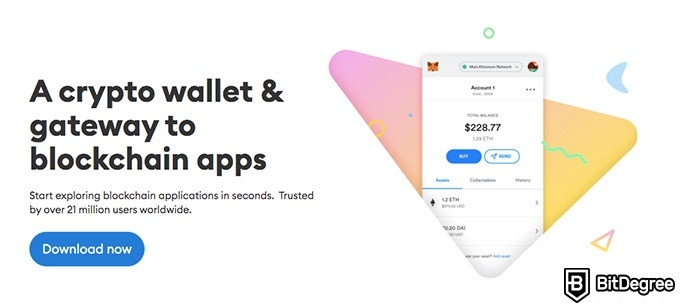 You can log onto your account and use your coins whenever you want; it's pretty safe, and you know where your coins are at all times. Your portable wallet will go with you anywhere you go. So, whenever you decide on the best time of day to buy cryptocurrency, go for it right away.
Time is of the Essence
After everything we have discussed, the most glaring fact is a limited supply of Bitcoin available to the global market. With only 21 million in supply, 91% have already been mined, so you're thinking of buying, now might be the best time to buy Bitcoins.
As the world becomes more aware of this magnificent way to buy and trade assets, along with the rapidly increasing value of cryptocurrencies, it won't be much time left before it's all mined.
Moreover, countries like China have banned mining cryptocurrency because of the high levels of energy it consumes (among other reasons). With global environmental issues on the rise, it's becoming harder and harder to mine Bitcoin.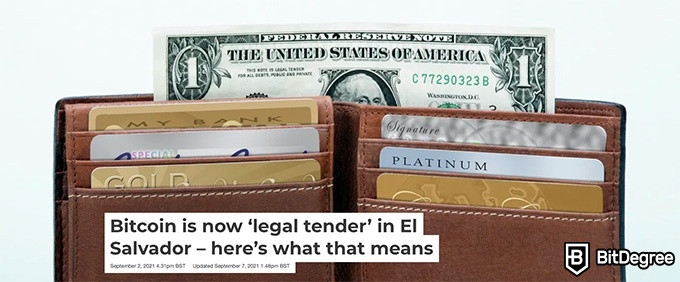 Make sure you're well-versed in the world of cryptocurrency before you start dealing in Bitcoin. I previously mentioned that BTC can be held onto for the long term, but for when you need, it's essential to know when to sell Bitcoins.
There are big-name companies that have started accepting Bitcoin, like Microsoft and Whole Foods, and the number of small vendors that can carry out Bitcoin transactions is increasing, too.
Certain services are excellent if you want to use your cryptocurrency like regular currency. Just like how you would use a credit card to buy things, you can get crypto-based debit cards, and receive cashbacks, rewards, and more.
Surprisingly, some countries with unstable or devalued currencies have also diversified towards using crypto as regular currency, too.
Who is Able to Use Bitcoin?
Instead of buying coins, you can purchase small shares - incremential parts of Bitcoin known as Satoshis. Even though you may not be able to buy a whole coin, having a tiny share can also benefit if you're looking towards long-term investment.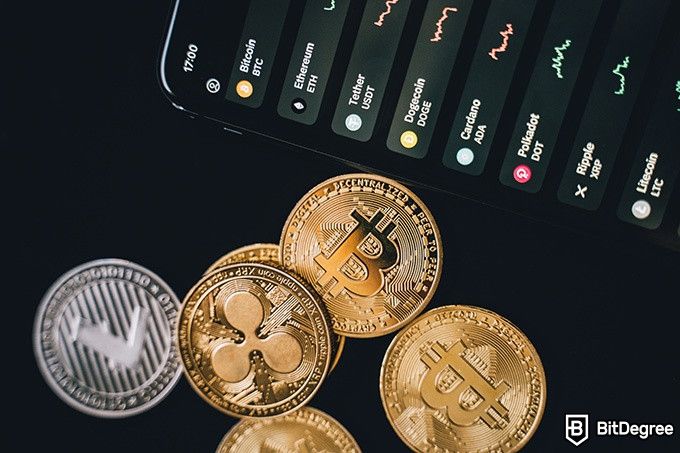 One of the oldest banks in America, BNY Mellon, is now considering dealing in crypto, creating ease of use for the people. Companies like Mastercard are also looking to benefit from the opportunity by helping their users link select cryptocurrencies with their accounts.
Many people are now predicting that more and more services like banks and companies will look to expand with the growing popularity.

Pros
Can be managed from mobile device
Very secure
Supports more than 1500 cryptocurrencies

Pros
Top-tier security
DeFi app support
Store over 5500 assets, install up to 100 apps simultaneously
Benefits of Bitcoin in Your Life
If you're just learning about Bitcoin, you may still be skeptical about the asset. Any new invention in the market, however, always comes with a decent amount of criticism before people realize its true worth.
Firstly, Bitcoins have made life much easier by online trade without tangible assets or paper money. Without seeing the actual asset in your hand, it may be hard to imagine the actual worth of Bitcoin, but it's undeniable that it holds great value.
Gone are the outdated ways of transacting with money; the times have changed, and the move is to shift to online cash transactions. So if you're in control of your own money, you can liquidate your assets at your free will and deal in Bitcoin whenever you wish to.
Table: Information about the companies behind Binance and Coinbase
Another great benefit is that since everything is done without using a banking system - users can remain in charge of their assets. You may also create an account while remaining unknown to the rest of the world, even though all your transactions are transparent and everyone can check them.
Since crypto is decentralized, you can (often) trade without borders, and you have the option to buy in a country you may not be a native of. Additionally, many believe there's a bright future in place for Bitcoin, especially if you're in it for the long run!
Why Are People Still Skeptical?
So, if Bitcoin is such an excellent asset, how come more people aren't getting into it? Well, the answer is quite simple – ease of accessibility.
Many countries have not yet advanced towards bringing cryptocurrency into their economic system, and remain skeptical. It will take time and the efforts of the people to convince their governments to bring about this change, although it's in the making for some.
Similarly, given the environmental impact of Bitcoin mining, the process is at a halt around certain places worldwide.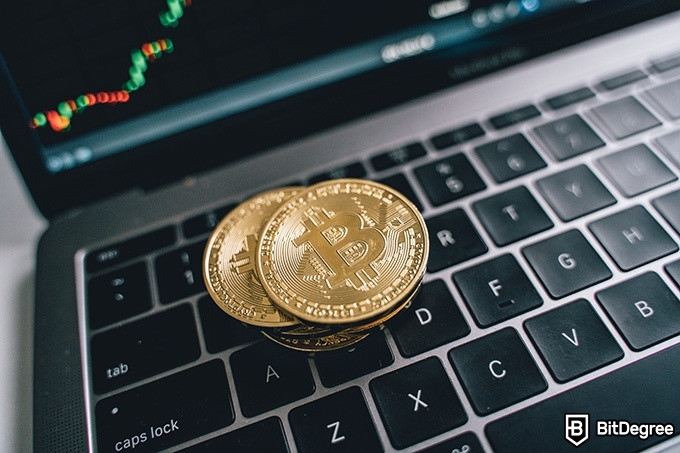 Some people also remain unsure about Bitcoin, given that any government or centralized power doesn't regulate it. Years and years of trust and faith built by the banking system means that people trust it more than a new system set in place. For any new thing to interest people and get them to take it seriously requires time and stability.
Another notable thing is that transactions with Bitcoin are irreversible, so people are cautious before they dip their toes in the water. Individuals like to feel secure with their transactions, and unfortunately, not having a regulating authority scares off many people. With all other investments, you can hold someone accountable or expect them to face repercussions, but with Bitcoin, once it's created, even the owner holds no control over it.
Conclusions
After careful consideration of all aspects of BTC, people still wonder, is it a good time to buy Bitcoin? The coin holds its value among a certain percentage of the population, although it remains out of reach for others.
Once you study and research the topic, it becomes easier for you to judge whether it's the best time to buy cryptocurrency. Many people with high disposable income choose to invest in something new, and that might be the best time to buy Bitcoins.
With more and more people rushing to invest in BTC, one may see an inclination in the future where it's not long before payment in crypto is normalized.
If you DO decide to purchase Bitcoin (or any other cryptocurrency, for that matter), make sure to do so on a reliable crypto exchange, such as Binance or Coinbase. On top of that, you should also take the time to research and invest in a hardware cryptocurrency wallet, too - it will help keep your assets safe and sound!
Leave your honest feedback
Leave your genuine opinion & help thousands of people to choose the best crypto exchange. All feedback, either positive or negative, are accepted as long as they're honest. We do not publish biased feedback or spam. So if you want to share your experience, opinion or give advice - the scene is yours!