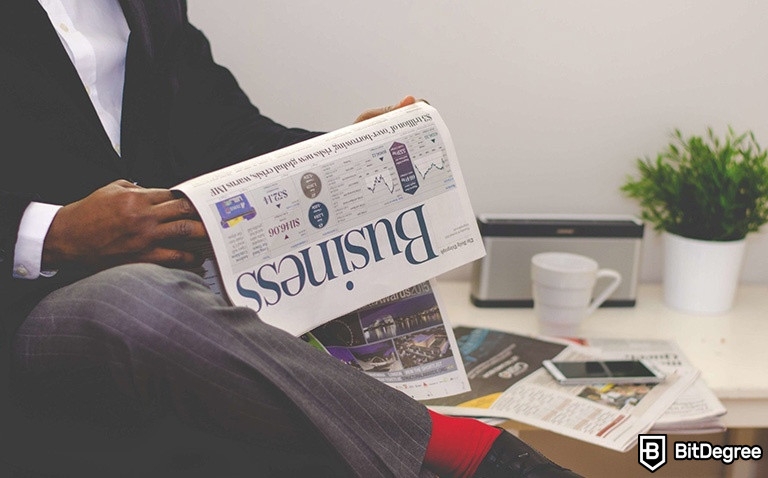 The finance sector is a broad spectrum that involves everything from banking and investments to financial technology, or FinTech, as it is colloquially known. Over the last couple of years, the best-paying jobs in finance have immensely increased.
Yes, working with money is actually lucrative, and pays off! Jobs in finance have become a good catch, especially for persons with good analytical and mathematical skills.
Financial managers can earn a median annual salary of $134,180, and employment for this career path is expected to grow exponentially, according to the Bureau of Labor Statistics. But, just like with any other field, some jobs tend to pay more than others. That's why it's essential you learn about some of the best-paying jobs in finance.
So, if you have been considering pursuing a career in the finance sector, or are interested in what cryptocurrencies and crypto exchanges have to do with finance jobs, but aren't sure where to start, you've come to the right place. This article will cover some of the best-paying jobs in finance you can reflect on before making any employment decision.

Did you know?
Want to get smarter & wealthier with crypto?
Subscribe - We publish new crypto explainer videos every week!
How Does Cryptocurrency Work? (Explained with Animation)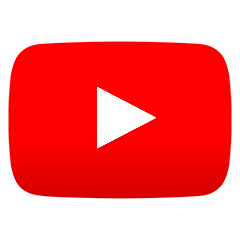 Finance Careers in the New Age of Crypto
When individuals talk about how technology is exciting and transforming the finance sector, they mostly refer to the secure digital ledger known as the blockchain. A blockchain is a secure way of openly and chronologically recording cryptocurrency transactions.
Latest Binance Coupon Found:
CLAIM $600 BONUS
Exclusive $600 Binance Offer
Don't miss this limited-time deal that's only available for our readers. Follow the Binance referral code link & receive up to $600 in rewards and bonuses!
Expiration date: 24/03/2023
7,847 People Used
Only 49 Left
Cryptocurrencies are becoming increasingly popular, which is why the banking and finance industries are investing extensively in financial technology, or FinTech. The hype about the opportunities for finance professionals in blockchain and cryptocurrencies is exciting, but what are some of the actual job titles that are becoming accessible today?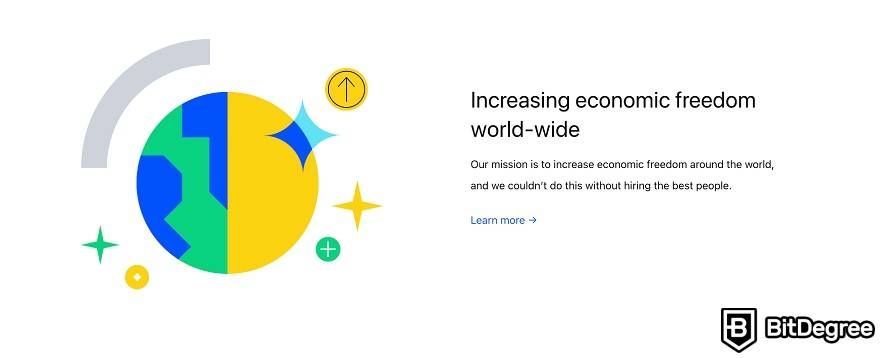 Focusing on blockchain-related gigs could be the key to a prosperous future for professionals looking for hot, profitable jobs in finance. Blockchains and cryptocurrencies are going to change the way finance is done, without a doubt. But are these carriers among the best-paying jobs in finance already? And what are those jobs exactly?
Cryptocurrency Order Manager
Professionals in the finance sector will get opportunities to work with cryptocurrency exchange platforms. Coinbase, based in San Francisco, is one of the most prominent cryptocurrency exchanges. Such a platform is likely to hire order managers and clerks whose job will be to meet the strong demand for trading services.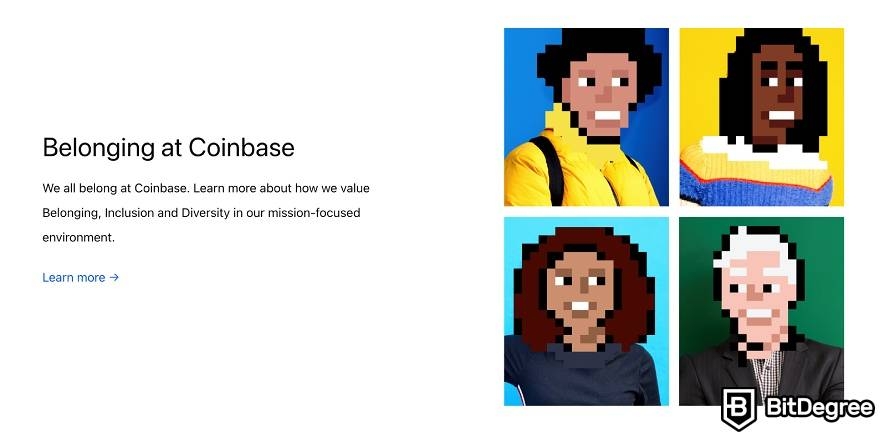 So far, Coinbase has been offering employment opportunities for different positions, such as accounting managers, controllers, and order managers. You can make at least $20 per hour as a cryptocurrency order manager, even at entry-level positions.
Cryptocurrency Analysts
In recent years, it's evident that a good number of cryptocurrencies have been making some significant returns. For that reason, there has been an increased demand from the buy-side finance firms to get in the game.
Hedge funds are dipping their toes in the sea of cryptocurrencies, which means finance analysts will likely see many job possibilities. Analysts are needed by these hedge funds to identify profitable options in the cryptocurrency markets.
Cryptocurrency Fund Wholesaler
Crypto fund wholesaler is another lucrative job in the finance sector. They are required to market the services of different crypto funds to RIAs, financial advisors, and brokers. In other words, fund wholesalers are paid a percentage of money that has been invested with them.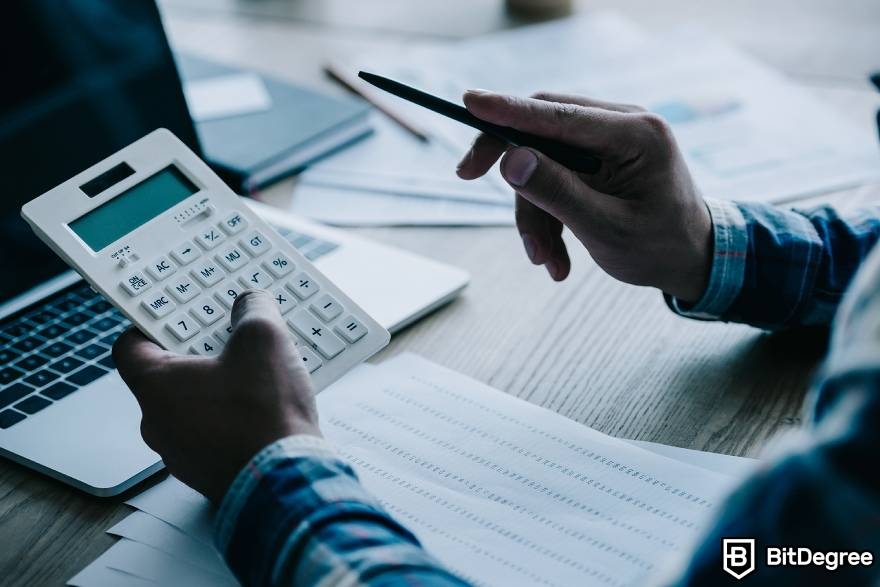 The wholesalers can get a cut of the invested money, among other residuals, depending on the fund family a person works with. And that's besides a salary of up to $100,000.
Entry-Level VS Senior Positions: Types of Finance Jobs
Landing the best-paying jobs in finance is not impossible. However, it can get highly competitive. But before you start applying for different opportunities in finance, you must know the types of finance jobs out there in both entry-level and senior positions.
If you land a job in corporate finance, you will be in charge of the finances of a specific organization or company. Employers in corporate finance look for individuals who are experienced, skilled, and trustworthy.
While you need at least a bachelor's degree in finance, business, and management, familiarity with the functionality of corporations will set you apart. To score the entry-level positions in corporate finance, you will also need excellent technical, organizational, and communication skills.
Do keep in mind that there are many companies these days that are willing to hire self-taught individuals, as long as you have the required skills and expertise. If you're not too keen on studying for a bachelor's or master's degree, you should check out the top-rated online learning platforms, for some high-quality, topic-relevant courses.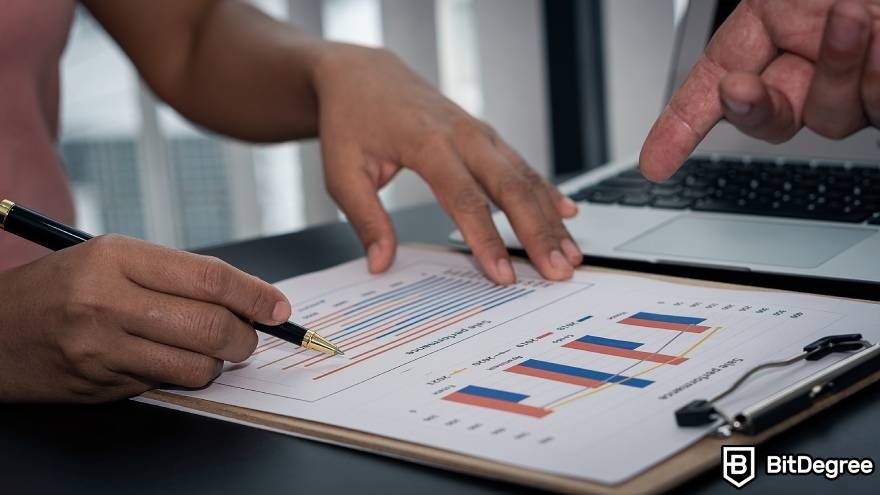 Moving on, financial planning and advising is another lucrative sector in finance jobs. Planning involves meeting clients and helping them create an operational plan for their business and personal finances. As a financial advisor, you get to use your expertise to assist clients directly.
To qualify for this position, you need to have obtained a college degree in business or finance. And as a plus, you should have several years of experience in the financial field. Skills such as management, communication, and attention to detail are also necessary for these kinds of jobs.

Did you know?
Accounting
When talking about the best-paying jobs in finance, we can't miss the accounting sector. Accountants in organizations are required to handle different financial processes that ensure the smooth running of the organization. Accountants also have the luxury of working independently, but they work with accounting firms, in most cases.
Usually, the role of private accountants is to review and update the financial records of clients. In essence, accountants ensure their clients use their money wisely and, most importantly, follow the law. To get a job as an accountant, you need to have a Bachelor's Degree in Business, Finance, or Accounting.
On top of that, to succeed in accounting, you need to be highly-skilled in business communication, financial management, and decision-making. You can learn a complete course on accounting fundamentals and entrepreneurial finance here.
Banking
Hands down, banking is the most popular type of finance job. If you are looking for an excellent entry-level job in finance, working in a bank is a good idea. Banks offer various financial services, including IRAs, savings accounts, loans, and checking accounts.
Some of the roles you can work in a bank are: bank teller, marketing director, loan officer, or branch manager. Most financial institutions will require their potential employees to have at least a Bachelor's degree.
Other skills that will give you an edge in your career are interpersonal communication, administration & customer service skills. If you are concerned about "what do finance jobs pay?", then it's best to enter the banking industry, since it's the most lucrative.
One more important thing about banking - if you are a "people person" and like to help others, banks offer some of the best-paying jobs in finance consumer services.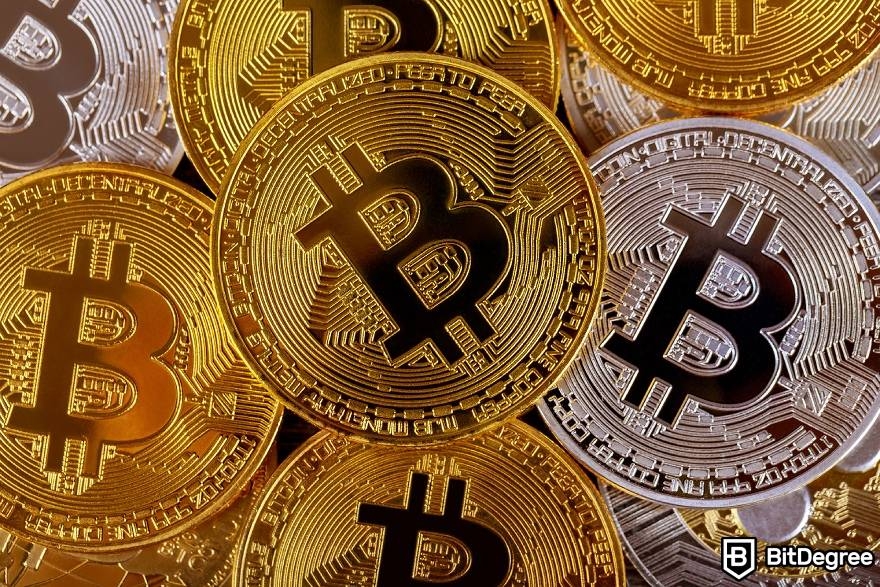 Investors are another finance career title. Professionals in the investment section are mostly facilitators. Many individuals and businesses choose to invest their cash based on advice from an investment firm or an independent broker. Therefore, skilled investment experts are essential in the financial sphere.
To qualify as an investment professional, you need a Bachelor's Degree in Finance, Economics, or Accounting. Also, you need a license to perform your practice. Investment professionals who work in fast-paced environments also need negotiation, communication, and critical thinking skills.
Naturally, on top of that, you may become an independent investor. This concerns traditional assets, sure, but with the rise of cryptocurrency exchange platforms, it's evident that cryptos aren't an exception in this regard, as well - one could go as far as to say that it's actually become a very popular investment tool.
Essential Requirements to Land the Best-Paying Jobs in Finance
There are many different positions in the financial services sector. This is a field that requires someone with solid analytical, mathematical, and interpersonal skills. The good thing is that you don't necessarily need an Ivy League background to get into the field of finance.
Individuals can actually earn some good salaries in this field with an associate degree at the very least; a master's or doctorate degree is always a plus. Also, professionals in the finance sector can always enhance their careers in various ways, like earning professional certificates that can lead to a promotion.
Besides that, there are other education continuation options. For instance, learning platforms provide continuing education programs that allow students to learn new skills flexibly. Also, finance professionals can meet like-minded individuals and learn about new opportunities in the field of finance through professional groups and networking.
Also, in most industries, you are likely to land your dream job with just talent and impressive real-world experiences. However, things are a bit different in the finance sector. Any professional will tell you, the finance field is tied by a wide array of rigorous industry standards and best practices, with the world of cryptocurrencies being a bit of an exception, in many cases.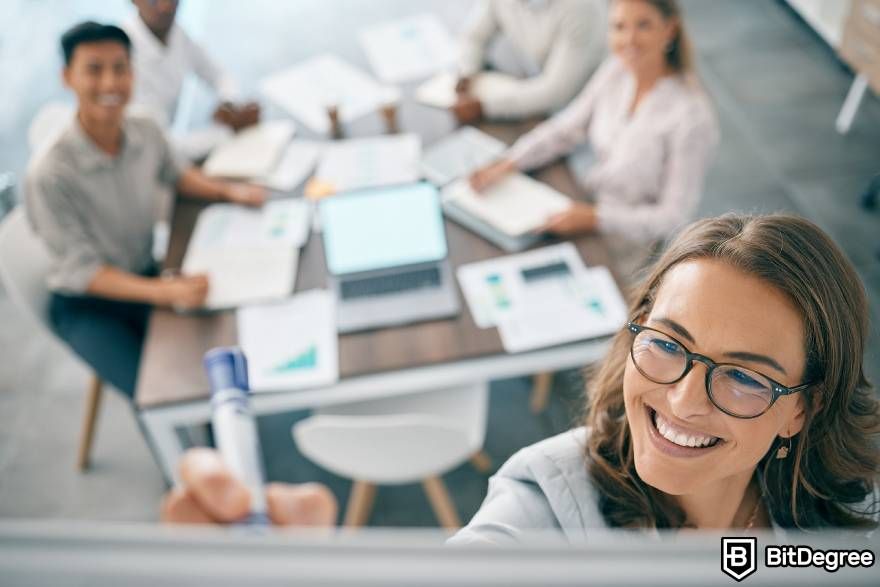 To get some of the best-paying jobs in finance besides a sparkling CV, you also need the backing of good formal education papers. In addition, you must have completed the recognized industry qualifications. This is what shows that the candidate has the educational training required to back their experiences.
That aside, let's now look at some of the other finance skills that will give you an edge for landing the best-paying jobs in finance.
Social Skills
These days, finance professionals are also required to work directly with their clients - answer questions, provide the best solutions, and help make the right decisions, day by day.
In addition to that, networking, business dinners, and events like that are key ways to find clients with the ability to pay the most, and land the best business opportunities.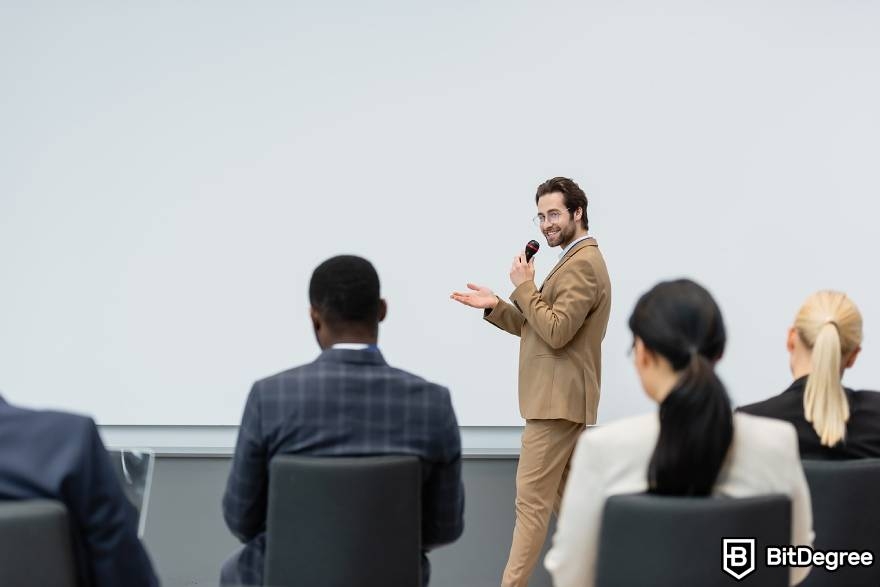 Undoubtedly, interpersonal skills are becoming a necessity. Hence if you want to get a lucrative job in finance, you'll have to work on your social skills. That is why professionals in finance and accounting must have the ability to build relationships with customers successfully.
Analytical Skills
Companies want to hire employees who can implement lateral thinking. Therefore, analytical skills are crucial for professionals in the finance sector. Essentially, this is the ability to look at situations, comprehend how they work, and then formulate meaningful and logical responses.
Some of the areas where your analytical skills will come in handy include:
Risk analysis;
Data analysis;
Risk management;
Strategic financial planning.
On top of that, analytical skills will help you solve interpersonal problems in your organization better. So, instead of worrying about "what do finance jobs pay?", you should try to acquire this skill. Once you have it - the pay will find your wallet.
Strong Communication Skills
Strong communication skills are slowly becoming a necessity in the finance world. Most focus lies on knowing your audience, actively listening, and also paying attention to nonverbal cues from your clients. These deductive skills are quite essential to any finance professional.
Also, communication skills will help you build trust, and foster a good rapport with people. This is crucial; otherwise, no one will trust you with their money. If you are worried about "what do finance jobs pay?", you should work on improving your people skills to effectively increase your pay.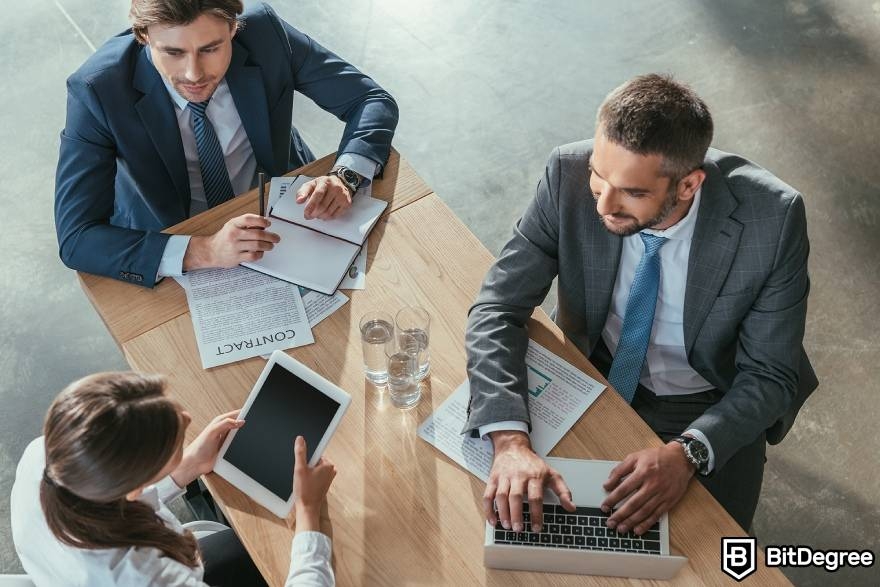 Most companies in the finance sector will also choose candidates who can help clients with limited knowledge to understand the complex industry language. No one wants to hire someone who only regurgitates what they've learned.
Charisma and good social skills are also extremely important if you wish to land one of the best-paying jobs in finance consumer services.
Financial Reporting Skills
In a world where everything is digital, data is one of the most crucial parts of finance. That is why, as a professional in this field, you need to understand how to report your findings.
Unfortunately, finding employees with incredible reporting skills in this market is proving to be very difficult. That said, for you to land a lucrative job in this industry, you'll need to display exceptional financial reporting skills.
Cash flow management is another crucial skill for professionals in finance. Poor management of cash flow is one of the top reasons why most businesses never succeed. This is according to a study done by Jessie Hagen of US Bank.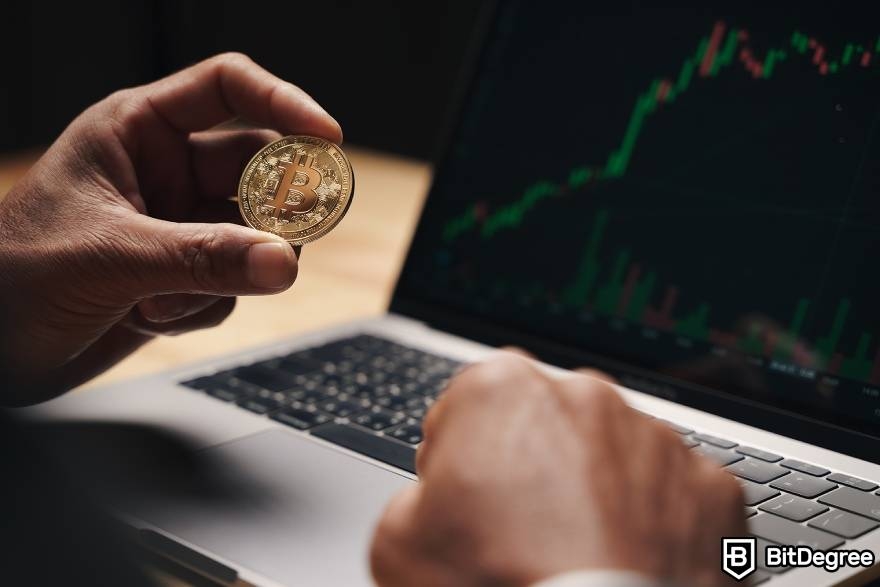 In case you are wondering, cash flow management involves the practice of evaluating, monitoring, and maximizing the cash receipts a business receives.
In essence, cash flow management helps companies manage their finances and focus on the growth of their business by tracking the movement of their funds. An efficient cash flow management system can help companies develop sustainable and profitable strategies.
IT Skills to Leverage New Financial Systems
Digitalization is increasingly becoming the new norm in all sectors, including the financial industry. As such, almost all businesses are looking for professionals who, at the same time, have IT skills. That's because that would help them understand how to leverage the new financial systems.
In fact, candidates with experience and skills in accounting software (for instance - SAP) are more marketable in the industry. That is why if you want to take your career to the next level, you'll need IT skills. The big question "what do finance jobs pay?" should be based on your level of experience in the field instead.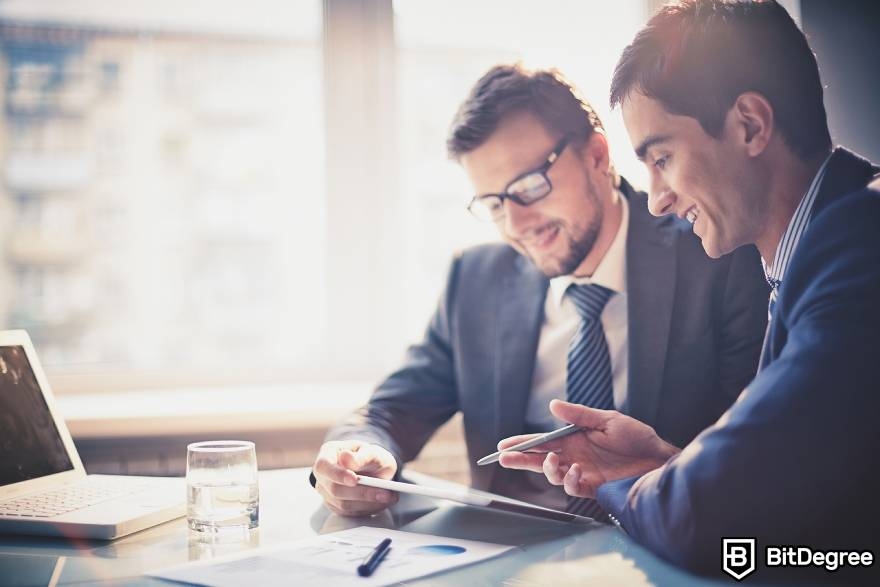 Financial innovation is the process of developing new financial products, services, and procedures. The best-paying jobs in finance consumer services include systems and routines. However, that doesn't rule out the possibility of innovation in finance.
During hiring, candidates with innovative capacities are likely to stand out. Some of the financial breakthroughs we see today include crowdfunding, mobile banking, and remittance technologies. Any company would want to hire someone who will help them explore the uncharted territories of finance.
Management Experience
Financial professionals always get an extra level of prestige and position in their field when they have management experience. That's because the whole financial industry is all about the management of funds and other aspects of finances.
That said, if you can prove you have good management skills, you'll likely land a leadership position. In simple terms, the best way to rise above the ranks and get to a better position is by acquiring management experience.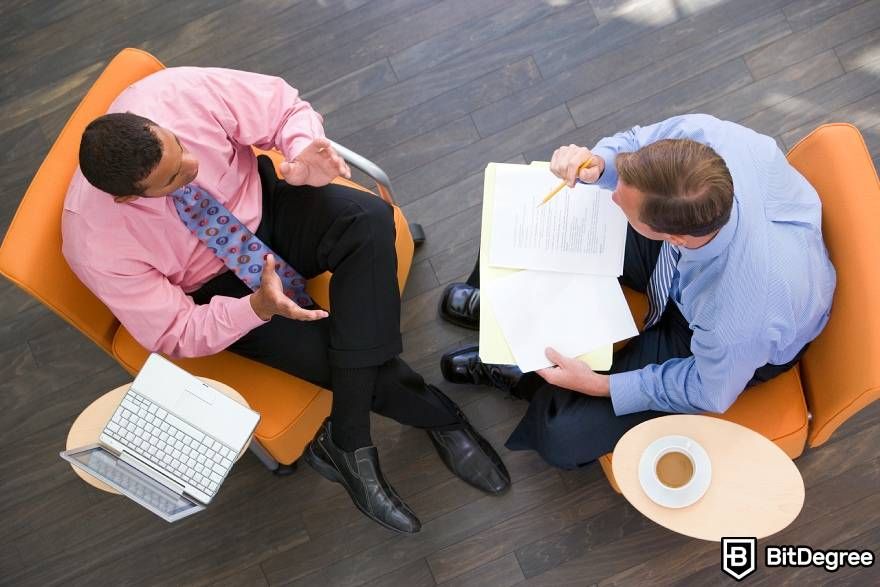 Commercial acumen is the ability to discern industry variables, including financials and commercial drivers. This skill is quite crucial for any professional in this field. Any candidate who can effectively demonstrate this skill is on a path to a high-ranking, well-paid finance job.
Actual Finance Careers
The term CFO, Chief Financial Officer, refers to the senior executive who's responsible for managing all financial actions of the financial institution. What's more, the duties of the CFO include financial planning and tracking the cash flow. Additionally, the CFO also analyses the company's financial weaknesses and strengths.
The job description comes with a lot of responsibilities, but there are also perks to becoming the CFO. Typically, financial institutions that hire CFOs are well-established, and this position ranks among the top jobs in the company. Some of the benefits of becoming the CFO include:
Higher Demand: the Bureau of Labor Statistics speculates that the demand for financial managers will grow by 15% between 2019 and 2029.
Respect and Prestige: as the leading financial manager of a company, you are responsible for its financial aspects. And that said, aside from the monetary gains, an exemplary performance on your part equates to respect and prestige from your colleagues.
Power: another reason why a CFO position can be ranked as one of the best-paying jobs in finance is the power that comes with it. The greater the power, however, the greater are going to be your the responsibilities.
If the position of a CFO doesn't interest you, there are alternatives, too.
Financial Examiners
In simple terms, a financial examiner ensures the financial institution (including banks) complies with the laws and regulations that govern them. More importantly, they also ensure that real estate and financial transactions adhere to those rules.
It's ranked as one of the best-paying jobs in finance consumer services. That's because a financial examiner may choose to work on consumer compliance, or in risk assessment. When you specialize in risk assessment, your sole responsibility will be the stability of the financial institution.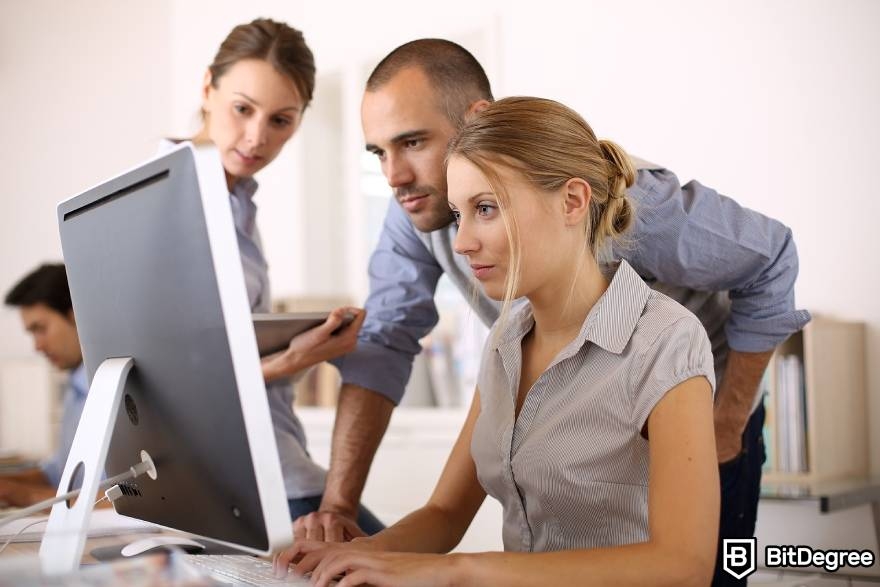 That includes ascertaining if the financial institution offers safe loans and has enough cash backing to handle unexpected losses. On the other hand, consumer compliance tasks include analyzing if the lending practices are safe for the borrowers. It takes a lot of work to even get that finance salary in this field.
Aside from the high salary and prestige, the demand for financial examiners keeps growing as the economy grows. That means, in more ways than one, you can feel secure with this corporate finance salary. That's essentially the reason this is one of the best-paying jobs in finance.
Financial Analysts
Financial analysts are always ahead of the latest developments in the industry. What do I mean by that? These job descriptions are among the most coveted in the financial world. The primary goal of a financial analyst is to go through data, and identify opportunities or evaluate the outcome of the investment (be it traditional, or crypto) recommendations and business decisions.
More importantly, as an analyst, you must be aware of the current developments in the field. These analysts can either be juniors or seniors within the firm. However, it's mostly a niche that leads to other career opportunities within the company.
All in all, the basic concept of a financial analyst is to examine financial data and present their findings to the seniors in the firm so they can make smart decisions. Financial companies hire these analysts to use numerical data to help pinpoint the efficacy of several marketing techniques within the firm, relative to the cost.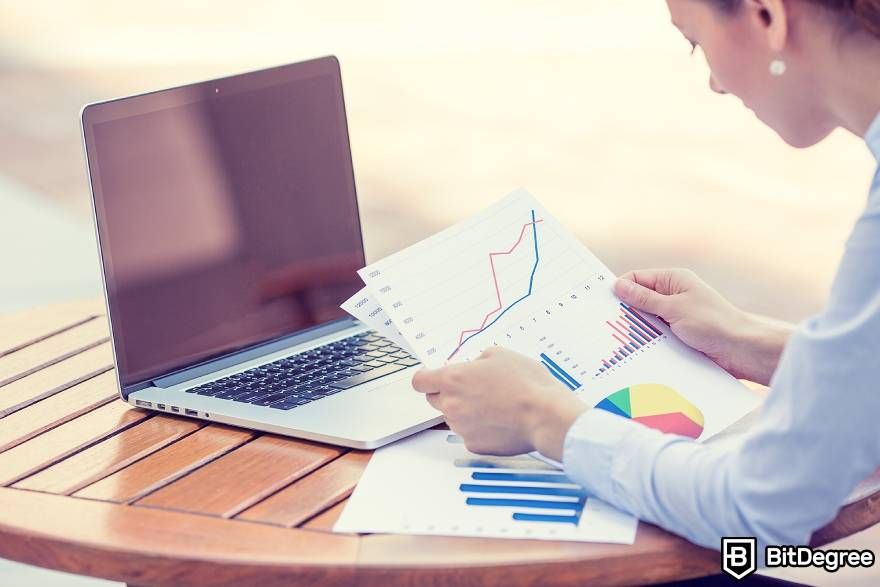 On average, financial analysts earn up to $81,590 per year. That figure can be higher, depending on your experience, and it also comes with several benefits. In most companies, financial analysts get health and life insurance, pension plans, and fully-paid vacations.
On top of that, banks and other financial institutions offer shared profits to their employees, and analysts are on that list. So, suffice to say, an analyst gets a pretty decent finance salary.
Even though this job title ranks as one of the best-paying jobs in finance, we can all agree that it's quite demanding, to say the least. But the coursework prepares you for such challenges, and by the time you get to the job market, you already know what to expect, and how to handle the workload.
Investment Bankers
So what do investment bank analysts do? If you are looking for finance jobs with big compensations, then this is the best choice for you. However, it takes dedication to learn the coursework, and become better in your craft. In most cases, the entry-level of an investment bank analyst is an analyst, including a financial analyst.
Like I said before, financial analysts are usually job titles that lead to other careers, such as investment bank analyst. An investment bank analyst evaluates and researches investment opportunities between the financial markets and the bank.
Investment bank analysts typically help their clients become publicly traded, provide financial advice, facilitate mergers and acquisitions, and trade stocks. Above all, investment bank analysts research the market trends to help the company make wise financial decisions.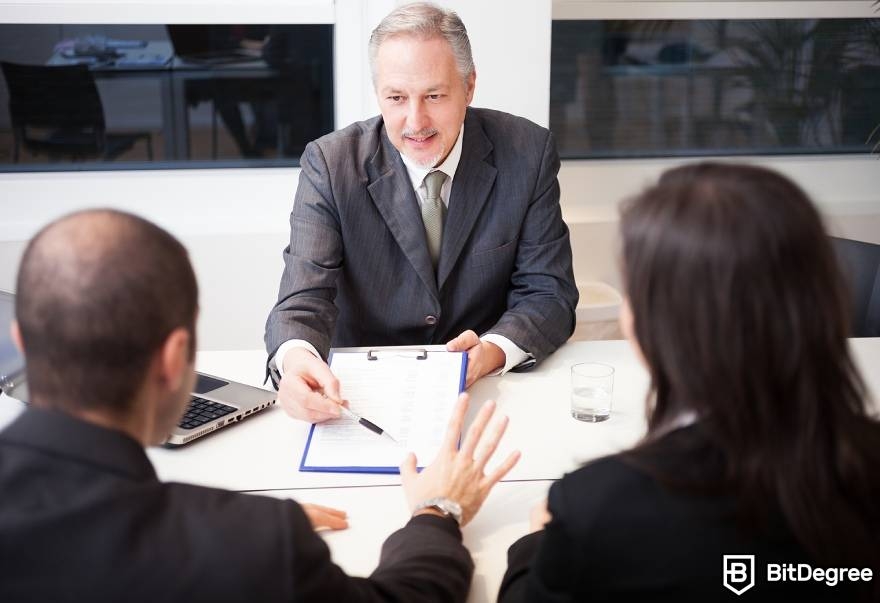 As an investment analyst, you could make up to $86,643 annually, in the US. In addition, these analysts may also get personal performance bonuses from their employers.
But that's not all! An investment bank analyst helps companies grow into big corporations, and make the right financial decisions. As such, as the company grows, so do their names and prestige.
However, the work itself requires deep research and critical analysis skills. Most of these skills can be picked up as a financial analyst. Aside from that, you also get to learn on the job about financial markets, high-profile transactions, and how companies make their financial decisions.
Junior Tax Associate
As a junior associate, you typically implement measures and regulation policies related to taxes, which include estimating and calculating payments, conducting research, preparing returns, analyzing the internal fiscal systems, and other tax-related documents within the company.
Junior tax associate is also ranked among the best-paying jobs in finance because each company with employees is legally required to file their tax returns.
Therefore, the need for junior tax associates is on the rise as companies continue to grow. These specialists have a keen eye when it comes to the rules and regulations of the government. That said, to ensure your business runs within legal boundaries, it's essential to have a junior tax associate.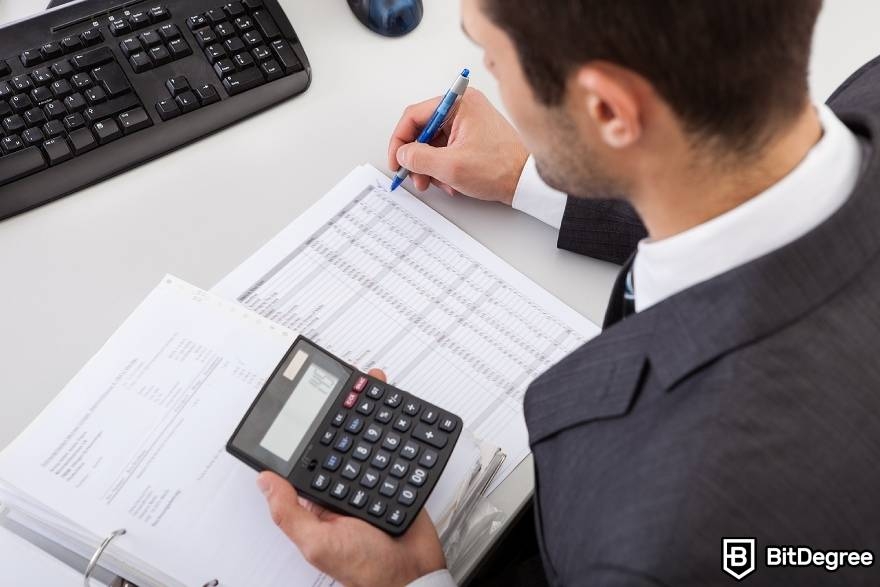 Junior tax associates are employed to help their clients avoid fines for missing tax obligations or other tax-related mistakes. They are typically responsible for preparing tax statements for individuals or companies, ensuring everything is up to speed with the state and federal guidelines.
According to Glassdoor.com, the average corporate finance salary per annum of a junior tax associate is at around $61,000. That's why this job ranks among the best-paying jobs in finance. With such a finance salary, you can live within your means in most cities.
Personal Finance Advisor
In simple terms, a personal finance advisor helps you make well-calculated financial plans. As the name suggests, they are your financial planning partners. What's more, your personal financial advisor is an educator.
That's because part of the job description of this corporate finance salary job is to understand what is involved in helping your client meet their future goals.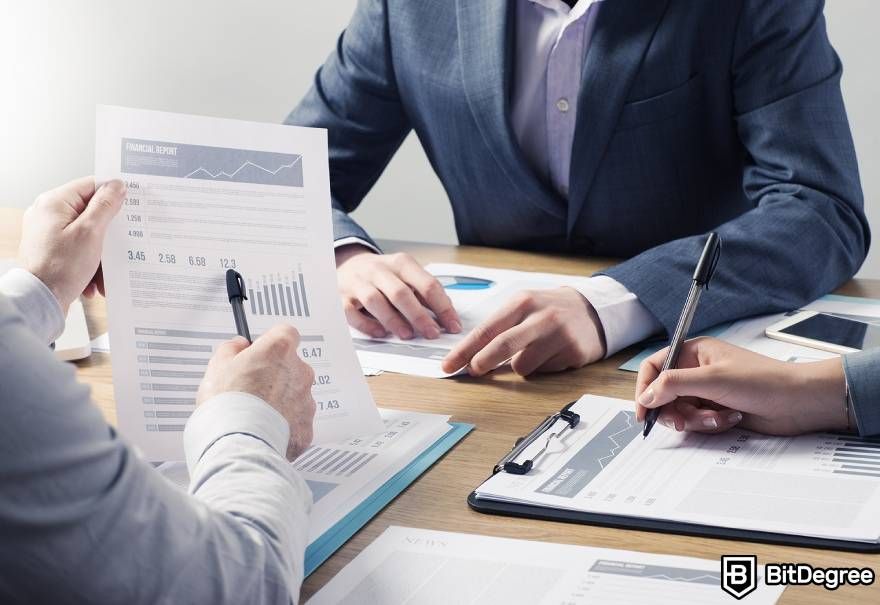 That will also include detailed financial topics. At the start of this job, topics such as budgeting and saving will be discussed with the client. As the client advances in their knowledge, you are required to advise them in understanding complex investment opportunities, tax matters, and insurance.
All in all, the first step to this job is for the clients to understand financial health. There's no way your clients will manage to plan for their future if they don't technically understand where they are today, in terms of their finances.
But here's the most interesting thing: this job also helps you understand your financial status. As you advise your clients, you are able to efficiently plan your finances, as well. That's why it's ranked one of the best-paying jobs in finance consumer services.
Generally, for some, the numbers might be higher. But as of 2020, the median pay for personal financial advisors stands at $89,330 per annum. However, that also depends on the experience and the clients you are dealing with.
Table: Information about the companies behind the Coinbase and Binance cryptocurrency exchange platforms
In most cases, high-end clients in corporations will pay more, but you will need the best education and experience in the field. On top of that, you should also be aware of the fact that financial advisors do now deal with crypto-related matters, as well! Many of your clients may want to diversify towards cryptocurrencies, and the crypto industry, seeing as it's such a hot topic.
Thus, while dealing with finances and financial services, you will also become much more knowledgeable about the FinTech sector, too!
Finance Manager
Another lucrative job that ranks among the best-paying finance jobs is becoming a finance manager. Finance managers oversee the overall financial health of the institution, and help to continually monitor its viability.
More importantly, a finance manager supervises crucial functions within the enterprise. They include determining profitability, monitoring the cash flow, managing the companies' expenses, and also creating accurate financial information.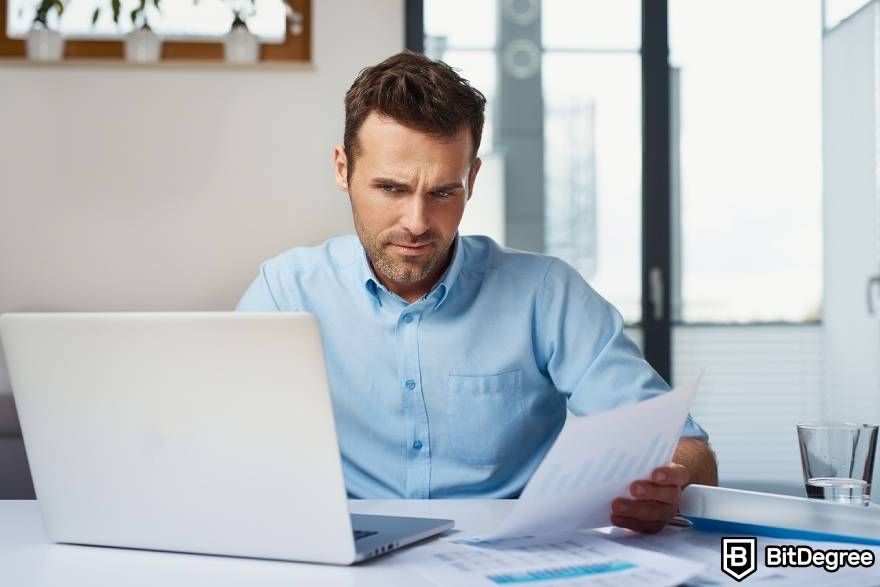 Whether tasked with the oversight of the entire financial operation, or with a specific aspect of the finances, financial managers are key to the success of any organization. To effectively carry out their responsibilities, financial managers have to maintain knowledge of the regulatory and legal requirements.
Any changes in the law, taxation, or accounting pronouncements can have a significant effect on the financial liability of the company, and how the finances should be managed. That said, financial advisors need to remain within the loop of information.

Pros
Can be managed from mobile device
Very secure
Supports more than 1500 cryptocurrencies

Pros
Top-tier security
DeFi app support
Store over 5500 assets, install up to 100 apps simultaneously
Loan Officer
Loan officers work for banks, credit unions, and other financial organizations. They aid customers with loan applications, and evaluate their creditworthiness through a process known as underwriting, in which they agree to take on financial risk, in exchange for a fee.
Loan officers evaluate the best type and amount of loan for their customers' requirements. Commercial, consumer, and mortgage loan officers often specialize in one of three broad forms of lending. The extension of loans to firms is known as commercial lending.
Personal loans, student loans, home equity loans, and auto loans are examples of consumer lending. Loans for the acquisition of real estate by individuals, or the refinancing of existing mortgages are examples of mortgage lending. To land a job as a loan officer, you need a bachelor's degree in the field of finance and business.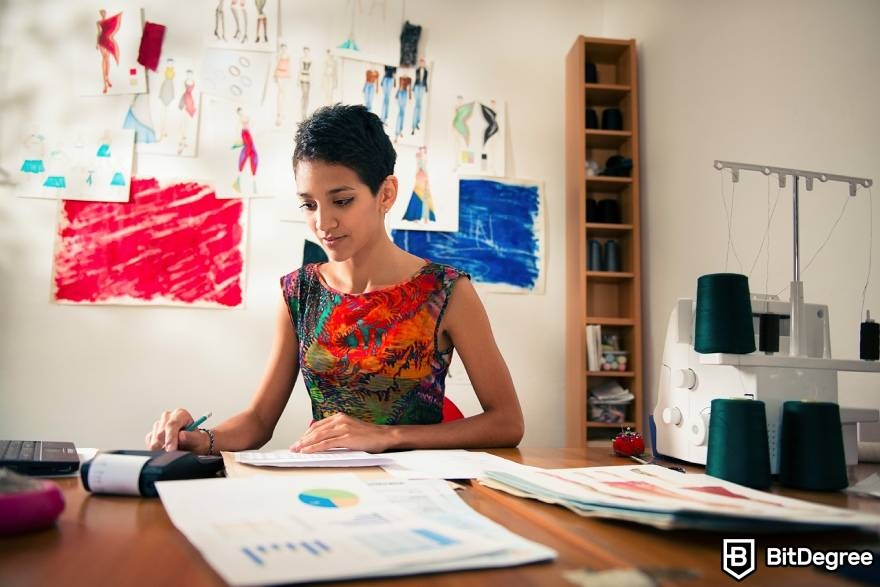 However, if you have a master's degree, that will make you an even stronger candidate. In addition, as a commercial loan officer, you will be responsible for analyzing the financial statements of businesses seeking loans.
As a result, this position necessitates a thorough understanding of general company accounting, as well as the ability to interpret financial statements. According to data from the US Bureau of Labor Statistics, a loan officer's compensation can vary depending on their degree of experience, area of emphasis, and education. $63,040 ($30.31/hour) is the median annual corporate finance salary.
Conclusions
For many years, finance and accounting occupations have been a popular choice, and they keep increasing. The demand for competent financial experts will continue to grow as globalization and finance technology evolve.
While most finance corporations, such as banks and investment firms, hire people with the above job titles, qualified financial professionals are needed in all industries. A finance and accounting degree can lead to a rewarding and steady job in the financial, investing, and business worlds. Don't forget, however, that you can also improve your skills and knowledge of select topics with top-rated online learning platforms, too!
Table: General information about the Binance and Coinbase cryptocurrency exchange platforms
Among the aforementioned fields, there's also the lucrative area of FinTech, and cryptocurrencies. If you want to "keep up with the trends", it's a good idea to familiarize yourself with the industry, and understand its intricacies. Who knows - perhaps one day you'll become part of one of the largest cryptocurrency exchanges on the market, or even decide to enter that market yourself?
Leave your honest feedback
Leave your genuine opinion & help thousands of people to choose the best crypto exchange. All feedback, either positive or negative, are accepted as long as they're honest. We do not publish biased feedback or spam. So if you want to share your experience, opinion or give advice - the scene is yours!