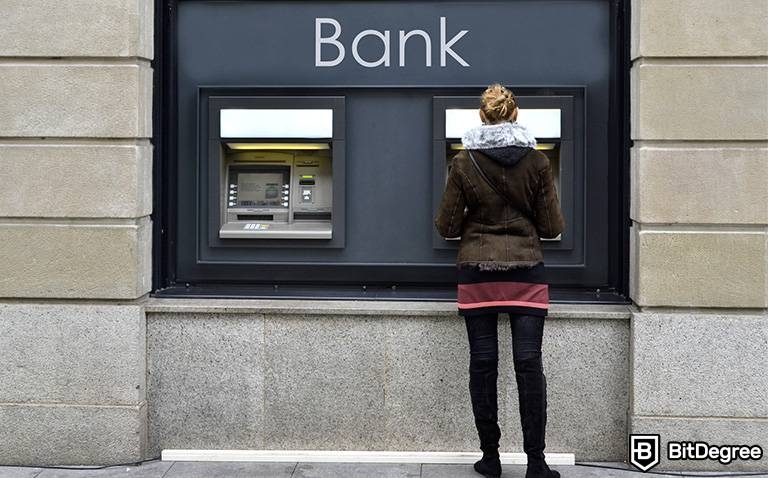 Crypto trading can seem like a maze, interspersed with regulations, legal measures, and a thin thread between centralization and decentralization. Questions like how to buy crypto without KYC and if it's the right way to go have popped up in many traders' minds. Today, we'll try to answer these questions and examine the pros and cons of KYC.
Of course, before we dive deeper into what KYC – Know Your Customer – is and what this policy entails. We'll cover the reasons why it's considered a controversial measure by some and what makes it the antithesis of decentralization in the eyes of many crypto enthusiasts.
Finally, we'll compare the exchange platforms that opt to either use or ignore these measures and see where to buy crypto without KYC while ensuring that the risks are kept to a minimum.
So, let's learn about how to buy crypto without KYC.

Did you know?
Want to get smarter & wealthier with crypto?
Subscribe - We publish new crypto explainer videos every week!
How do Cryptocurrency Exchanges Work? (Easily Explained!)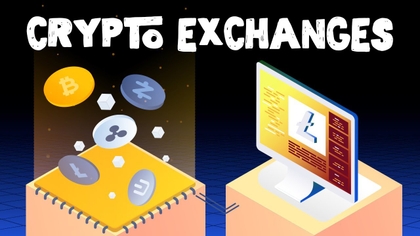 How to Buy Crypto Without KYC: Key Terminology
Before we actually answer our main question – how to buy crypto without KYC – we need to define what KYC means. After all, it's a crucial part of many crypto exchange platforms – whether they require users to comply with this regulation or not. Additionally, we'll have some other terminology related to crypto exchanges to clarify.
Latest Deal Active Right Now:
REDEEM $600 PRIZE
Binance Cyber Monday
Attention new Binance users: this Cyber Monday, you can score up to $600 in rewards by completing special tasks. Activate this amazing Binance Cyber Monday deal using the code – 49316610!
Expiration date : 09/12/2023
6,127 People Used
Only 16 Left
Let's start with our phrase of the day. What is KYC?
KYC is short for Know Your Customer or, in some cases, Know Your Client. It's a term used to describe the guidelines for identifying financial clients. In this case, it refers to the personal information that a crypto exchange uses must provide to buy, sell or trade digital and fiat assets.
Know Your Customer regulations are a standard in the traditional financial sector, dating back to the late 1980s. The goal is to create a secure and trusted relationship between the client and the service provider. Companies themselves can also be subject to KYC under the regulations of Know Your Business or KYB.
KYC is tied closely to another financial concept – Anti-Money Laundering (AML). It refers to the policy that financial institutions such as banks or exchanges must adhere to. Anti-money laundering requires companies to monitor financial operations, prevent instances of money-related crime and report suspicious parties to authorities.
KYC and AML are also essential tools to support counter-terrorist financing policies.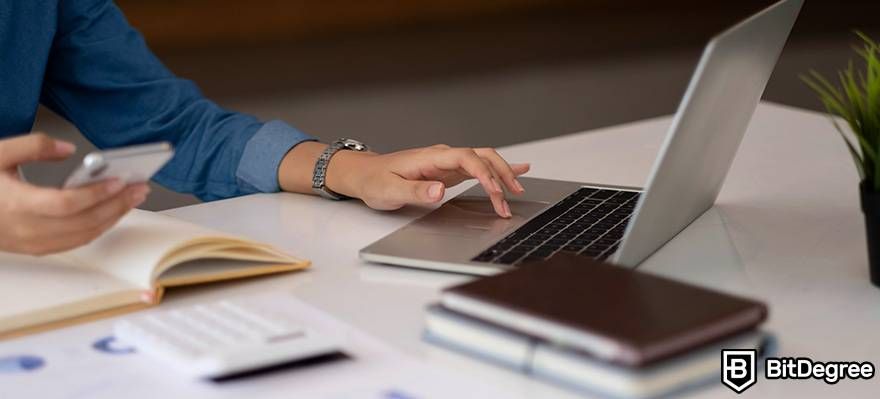 When it comes to the KYC procedure itself, the requirements can be varied. Sometimes, you'll be asked to provide your full name, phone number, and address, as well as the email you're using to create an account. Other platforms may be more strict and ask for a copy of your ID or a recent utility bill that proves your residence.
As you go deeper, the KYC requirements can become increasingly complex. In recent years, a selfie with an ID has become popular. However, some platforms take it even further – they can request you to post video proof of your face. While it's rare, you might even come across measures like biometric identification.
Since we're talking about how the KYC policy is implemented, we should also define the platforms and companies that use it. In this case, it means defining the two types of cryptocurrency exchanges – centralized and decentralized.
Centralized exchanges, or CEXs, are platforms for trading cryptocurrency that use custodians to manage funds. Such platforms typically adhere to national and international regulations. In recent years, an increasing number of centralized exchanges have started implementing KYC and AML measures.
Centralized exchanges primarily provide spot trading services. It's a model of trading where order books are used to execute a transaction immediately, at the asset's current price. You can read more about spot trading in crypto here. Additionally, some platforms may offer services such as derivatives or margin trading.
Decentralized exchanges, on the other hand, are managed via the peer-to-peer (P2P) model. Rather than using custodian service, the assets are shared between everyone, and users inject them into the liquidity pools. They provide users with total anonymity and often list lesser-known tokens, as the listing process is easier than on CEXs.
Rather than the more conventional spot markets on centralized exchanges, DEXs use technology like automated market makers (AMMs) and swapping to trade. Since the assets available on DEXs are generally not as well known as the bigger tokens on centralized platforms, they tend to have lower trade volume.
One of the key differences between centralized and decentralized exchanges is their position toward buying crypto without KYC. Since CEXs adhere to various crypto regulations, they also frequently follow the KYC and AML requirements. Meanwhile, DEXs maintain user anonymity and therefore do not require them to submit any ID verification.
So, if you're looking for a buy-crypto-no-KYC solution, a DEX is what you're looking for. However, using a centralized platform can make it easier to declare your crypto earnings. We'll get more into this later. For now, we can move deeper and see its pros and cons for traders and buyers.
The Pros and Cons of Know Your Customer in Crypto
Over the years, KYC policies have become a divisive topic in the crypto space. The community discourse circles around the core principle of blockchain technology, which is used to develop cryptocurrencies – decentralization.
The idea behind a decentralized network is that it's run by its entire community, scattered across the globe without a single central entity holding the reins. The existence of KYC regulations by default means that there is an authority that checks the legitimacy of each network user, thus distorting the decentralized system.
Furthermore, the requirement to provide an ID also goes against the basis of blockchain technology. By default, all transactions that are logged on-chain are considered anonymous. The only piece of information that can tie it to the user is the wallet address. So, unless you know the specific wallet name, you can't know who holds it.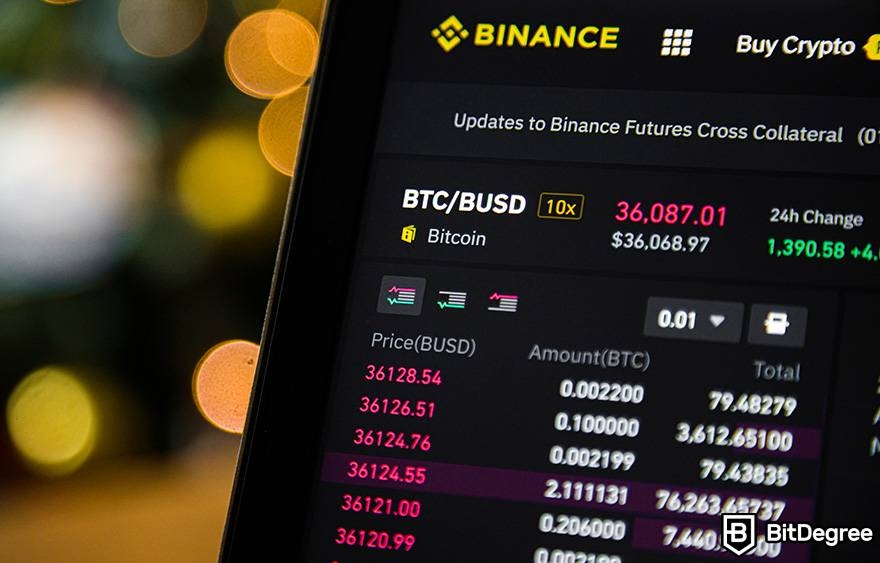 Exchanges requiring users to submit identifying information can pose a security risk. The crypto industry is a frequent target for various malicious parties. Although many exchanges use cold storage to keep the users' assets secure, there have been numerous instances where, following a hack, platforms lost some or all assets that were stored in hot wallets.
If an exchange is breached, this increases the risk of a data leak. For KYC-compliant platforms, this can mean that private customer information may be compromised. Ranging from password lists to sensitive information such as addresses, social security numbers, and bank information, the impact can be massive.
Things can get worse if biometric verification measures are involved. As I mentioned early, such verification tools are rare, and that's for a good reason. Biometric data can involve using your fingerprint – something that's unique and unalterable. While you can change your passwords, your biometric data is one of a kind, and its theft can lead to dire consequences.
So, identification can be hazardous to our privacy, which is why many proponents of decentralization believe that to buy crypto no KYC should be required.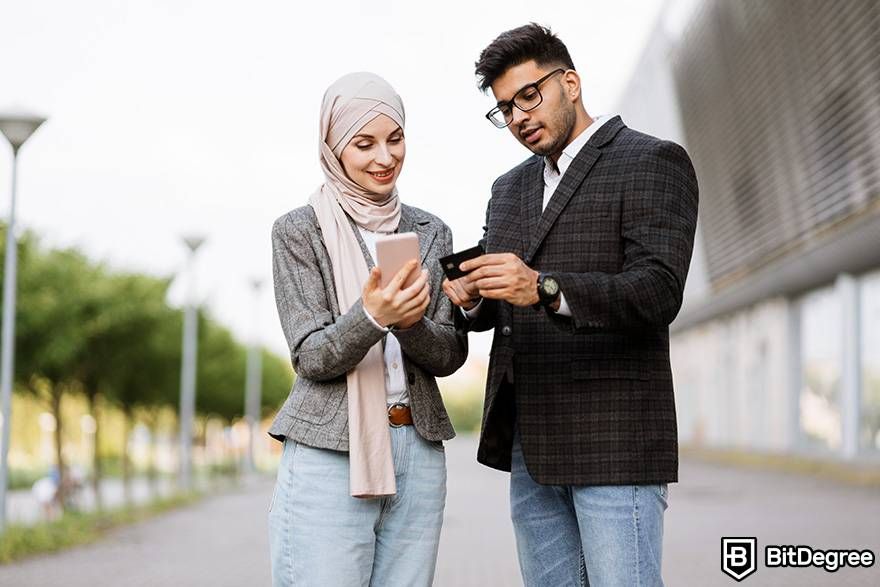 On the other hand, KYC provides important security measures to keep the funds in check. Having KYC in place reduces the risk of attacks like the one I mentioned above happening since suspicious behavior can be caught before the crooks take direct action.
Essentially, Know Your Customer can act as a preventative measure. With the requirements in place, the tools that malicious parties can take advantage of to trick both the exchanges and their users are reduced.
There's also the question of reputation. You want a trustworthy platform to handle your finances, and having reliable KYC measures in place can be a sign of legitimacy. After all, if you learn how to buy crypto without KYC from one platform and end up getting scammed, it's probably not very likely that you'll want to come back.
So, while flawed, Know Your Customer is nevertheless an effective method to reinforce both customer and asset security. Although, at its core, it goes against the core principles of decentralized networks, it can be seen as a "necessary evil" to increase the trustworthiness of crypto.
Let's sum up the pros and cons of KYC:
| | |
| --- | --- |
| PROS | CONS |
| Ensures the trustworthiness of the platform | Weakens decentralization |
| Preventative anti-terrorism measure | Hazardous if taken advantage of |
| Protects user funds | If breached, private information can be leaked |
| Runs background checks to see whether customers are legitimate | Obstructs anonymity |
Table: The pros and cons of Know Your Customer policies
At the end of the day, KYC serves two key roles on crypto exchanges – protecting the customers and their assets, as well as providing cryptocurrencies with more trust and legitimacy.
With the principles of KYC and the positions for and against its use covered, we can see what direct impact such protocols have on centralized and decentralized exchanges.
CEXs, DEXs, and Risk Management
Now that we've established the general pros and cons of ID verification practices, we should take a look at how they work in the context of different cryptocurrency exchanges. Then, we can make a clearer distinction between how to buy crypto without KYC and why this service is so restricted.
Additionally, we'll cover the role that payment gateways have to play in regulation compliance and risk management. We'll see if there is such a thing as a crypto gateway without KYC.
Payment Gateways
Before we compare the two exchange types, let's quickly establish what crypto payment gateways are. In essence, a payment gateway acts as a third party between centralized exchanges and their customers' wallets.
Payment gateways are used to process financial operations that use digital currencies. In the case of some centralized exchanges that handle both fiat and cryptocurrencies, gateways are used to process both.
In general, it's not possible that upon a transaction via a crypto payment gateway no KYC support is requested, as both banks and exchanges require this data. Crypto gateways are increasingly used in commerce to support digital assets as a payment option.
If you trade on a decentralized exchange, you won't be dealing with payment gateways, as all transactions are handled peer-to-peer. So, this feature is pretty much exclusively tied to CEXs and plays an important role in what KYC information may be required.
Centralized Exchanges
As we've already established, centralized exchanges are often subject to regulations, meaning that looking for ways how to buy crypto without KYC on such platforms leads to poor or no results. Let's discuss what these measures mean to CEX platforms and how their compliance has evolved.
Over the years, crypto has developed a reputation that is often tied to scams and illicit behavior. Indeed, one of the earliest significant times when Bitcoin was seen in headlines was around the time when the founder of the notorious darknet market Silk Road was captured, and the platform was shut down in 2013.
So, the exchanges have carried the role of reputation correction for about a decade now. One of the measures taken was the implementation of KYC and AML compliance. This often leads to platforms being regionally restricted – for example, being only available in a limited number of countries.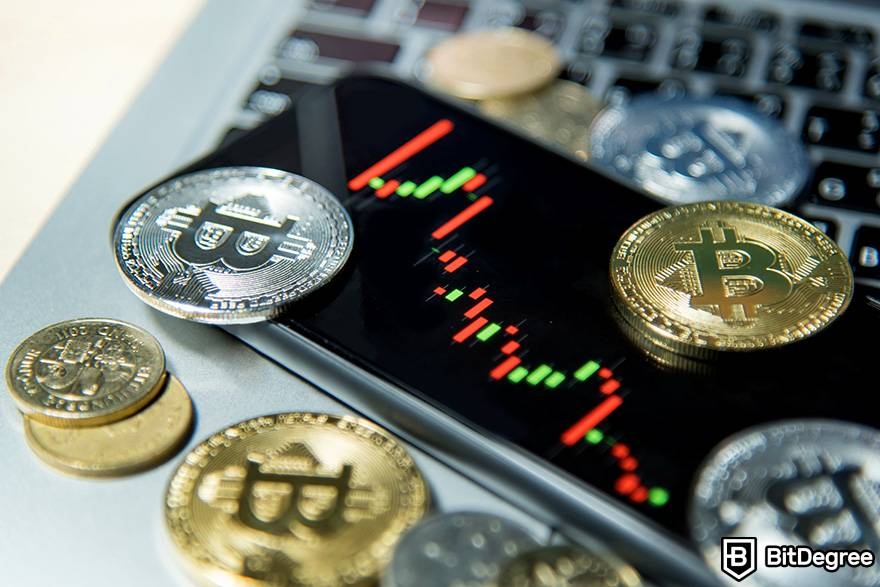 As part of such measures, most centralized exchanges also must adhere to international sanctions. So, if the country or region of your residence has been slapped by economic restrictions, chances are that you won't be able to trade unless you manage to find a crypto gateway without KYC.
However, how strictly a centralized exchange adheres to regulations may vary. We've looked at different requirements, ranging from proof of residence to videos of your face. Often, different identification strictness is applied to platforms with multi-tier verification. Adherence to a lower level may limit the services you have access to.
Naturally, it's possible to fail a KYC check. And even if you've passed, you must ensure that your data is updated in case you change your address or switch banks. Customer activity on CEX platforms is tracked by the exchanges and can be reported to authorities if it's deemed suspicious or criminal.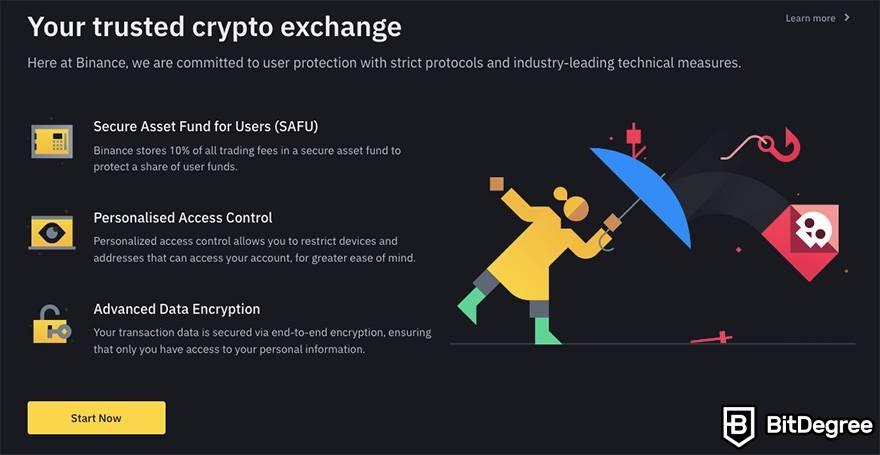 Perhaps the primary example to discuss centralized exchanges and why a crypto gateway without KYC is not an option for them is Binance. As one of the biggest crypto exchanges, Binance has been around since 2017.
In compliance with national policies, Binance is not available globally. It was banned in the US in 2019, citing regulatory reasons. In turn, Binance.US was launched as a federally compliant branch.
Until 2021, Binance allowed daily trades and withdrawals of up to 0.06 BTC without ID verification. However, the regulations were changed in September, introducing KYC requirements for all users. This was done to enhance the platform's AML standards and create a safe and sustainable crypto ecosystem.
At the time of writing, there are two levels to Binance verification – Verified and Verified Plus. They affect the range of services you can access, as well as impose different limits on daily withdrawals.
BINANCE
KRAKEN

The main advantages of a certain crypto exchange.

A very well-known crypto exchange platform
More than 500 different cryptos available
Two-factor authentication
P2P trading option
Emphasis on security and KYC
Supports fiat-crypto acquisitions

Secure and reliable
Low fees
A good amount of fiat currencies accepted

The main disadvantages of a certain crypto exchange.

Might be a bit difficult for beginners

Not the most helpful customer service

Score based on the quality & advantages you get for a certain price.

Score based on genuine user reviews & opinions about the crypto exchange.

Visit site
Read review
Visit site
Read review
Table: The pros and cons of Binance and Kraken crypto exchanges
Another example of a change from a "buy crypto no KYC, some strings attached" to ID verification requirements occurred on the Kraken exchange. It's a US-based trading platform that supports both crypto-crypto and crypto-fiat trading pairs.
For some time, if the users wanted to withdraw up to $5,000 per hour via Kraken's crypto payment gateway no KYC confirmation was required. However, this policy changed in recent years.
Prospective Kraken users must be at least 18 years old and reside in one of the supported territories. There are four verification levels they can complete:
Starter – requires an email, full name, date of birth, physical address, and phone number;
Express – additionally requires occupation information and the SSN (for US-based clients);
Intermediate – additionally requires a valid ID, proof of residence, and a face photo (for US and South African clients);
Pro – additionally requires you to complete the KYC questionnaire and activate two-factor authentication (2FA) sign-in.
We've covered the Kraken KYC verification process more in-depth in our Kraken staking guide, which you can find here.
However, some centralized exchanges allow users limited access to the crypto gateway without KYC, Kucoin being one of them. Kucoin is a Singaporean centralized crypto exchange that offers some services without providing ID verification, although complying with these measures is strongly encouraged.
Individual users can have either Unverified, KYC1, or KYC2 accounts. Your verification level affects how much BTC can be withdrawn in 24 hours. For unverified users, if the withdrawal does not exceed 1 BTC on the crypto gateway no KYC is required. KYC2 users see bigger perks – they can withdraw up to 200 Bitcoin a day.
So, if you're looking into how to buy crypto without KYC and don't plan to handle very large sums, Kucoin may be a secure, centralized option.
BINANCE
KUCOIN

Whether or not the cryptocurrency exchange has integrated tools to help you analyze your performance.

Whether or not the cryptocurrency exchange has a functioning mobile app.

Level of security & safety offered by a certain cryptocurrency exchange.

Whether or not the cryptocurrency exchange allows you to directly copy the positions taken by another trader and connect a part of your portfolio with theirs.

What kind of unique additional features are offered by a certain cryptocurrency exchange.

A Comprehensive User Center that Displays All The Information You Need in One Place
Beginner Platform & Advanced Users Platform

Whether or not the cryptocurrency exchange allows their users to remain anonymous.

Visit site
Read review
Visit site
Read review
Table: The features of Binance and Kucoin crypto exchanges
Users of Binance and similar exchanges have expressed criticism toward the measures taken to reinforce KYC. One of the biggest dilemmas is how this affects digital nomads – customers that do not have a permanent residence as they can freely travel while working. This can make it tough to prove their location or disrupt services in some regions.
So, the lack of ways how to buy crypto without KYC on centralized exchanges can be disruptive to some CEX users. Nevertheless, this is still the predominant option for crypto trading, thanks to the safety and convenience it provides.
Decentralized Exchanges
As we already know, decentralized exchanges use a completely different model to operate, prioritizing user privacy and the interconnectivity of the blockchain. Once you make an account on a decentralized trading platform, you can use its services completely anonymously. The only thing tied to your identity is your crypto wallet.
Decentralized exchanges aren't quite as popular as their CEX counterparts. For this reason, they tend to have lower liquidity and trade volume levels. Over the years, they've built a notorious reputation for housing projects that aren't as legitimate as the assets listed on centralized platforms.
There are numerous reasons why users prefer to buy Bitcoin with no KYC, and anonymity is just one item on that list. Some of the arguments for KYC-free trading include:
Reinforcement of decentralization – with no central authority to process user IDs, the networks become more open to a broader range of users;
Protecting personal data – you can't have your data stolen if it wasn't provided in the first place;
Evading international sanctions – residents of countries that are subject to sanctions tend to take advantage of the anonymity that DEX platforms provide to transfer funds;
Hiding funds from authorities – some people's plan is just "buy bitcoin no KYC" so that they can keep their funds without reporting them to authorities or having to declare them in their taxes. It's not legal, but it's also not unusual.
However, the issues that decentralized exchange users who want to buy crypto without KYC encounter cannot be overlooked. Just like a breach of KYC data can negatively affect users, so can the lack of verifying information can put assets at risk.
You need to be extra cautious as you trade on a DEX. Other users are as anonymous as you are – and while you're just looking for a place where to buy Bitcoin no KYC would be required, others might have more nefarious goals. Unfortunately, KYC-free platforms are more prone to scams since there is no way to know who you're dealing with.
Then there's the question of legality overall. In many countries, buying crypto without KYC from platforms, such as decentralized exchanges, can be considered illegal. So, you have to make sure that you have everything set straight once the time comes to declare your assets to avoid tax evasion charges.

Nevertheless, the peer-to-peer model can offer a lot of convenience for customers. Since it's all decentralized, there is no crypto payment gateway, no KYC confirmation, nor other third-party requirements to deal with. All assets travel from one user to another.
If you're looking into how to buy crypto without KYC on a DEX, you'll more than likely come across Uniswap. It's one of the biggest decentralized exchanges. It offers multi-chain functionalities and is available on networks like Ethereum, Avalanche, and Polygon.
Uniswap functions as an open-source liquidity protocol and supports trading of ERC-20 tokens, so it may not be the first place you look that might have "buy Bitcoin no KYC" perks available. It uses Concentrated Liquidity mechanics to make trading more efficient and reduce fee rates.
Bear in mind that even though exchanges like Uniswap are anonymous, they're not invisible. So, if you intend to use decentralized platforms to buy crypto without KYC with malicious intent, tax institutions may still track you using the immutable blockchain record and your crypto wallet address.
If you don't want to use a decentralized exchange but are still interested in how to buy crypto without KYC, you might be able to access a Bitcoin ATM. These aren't available everywhere, so you'll have to check your region. They'll typically ask for a phone number and charge higher rates than exchanges, so keep this in mind.

Pros
A very well-known crypto exchange platform
More than 500 different cryptos available
Two-factor authentication
Main Features
Over than 100 different cryptocurrencies available
Strong security
Small withdrawal fees

Pros
Secure and reliable
Low fees
A good amount of fiat currencies accepted
Main Features
Reputable exchange
Multiple fiat currencies are accepted
Relatively low trading fees

Pros
Anonymous trading
Secure
Supports a variety of cryptocurrencies
Main Features
Easy to use
Low fees
Good security

Did you know?
Want to get smarter & wealthier with crypto?
Subscribe - We publish new crypto explainer videos every week!
What is Blockchain? (Animated Examples + Explanation)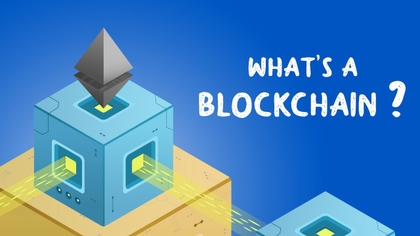 CeDeFi
There's one term we skipped over in our first chapter – for a good reason. To understand how CeDeFi works, you should be familiar with the broader scope of crypto finance – that includes the different exchange types, an understanding of why for a crypto payment gateway no KYC confirmation may not be plausible, and what role decentralization plays.
So, CeDeFi. Centralized decentralized finance. It sounds like an oxymoron, doesn't it? Well, it actually refers to a financial system that has features of both centralized (think: traditional) and decentralized finance.
We've seen that both centralized and decentralized exchanges have advantages and flaws. So, CeDeFi can be seen as a transitionary step between the two. There are a lot of technical nuances to them, such as the use of smart contracts, as well as financial ones, like the support for DeFi services.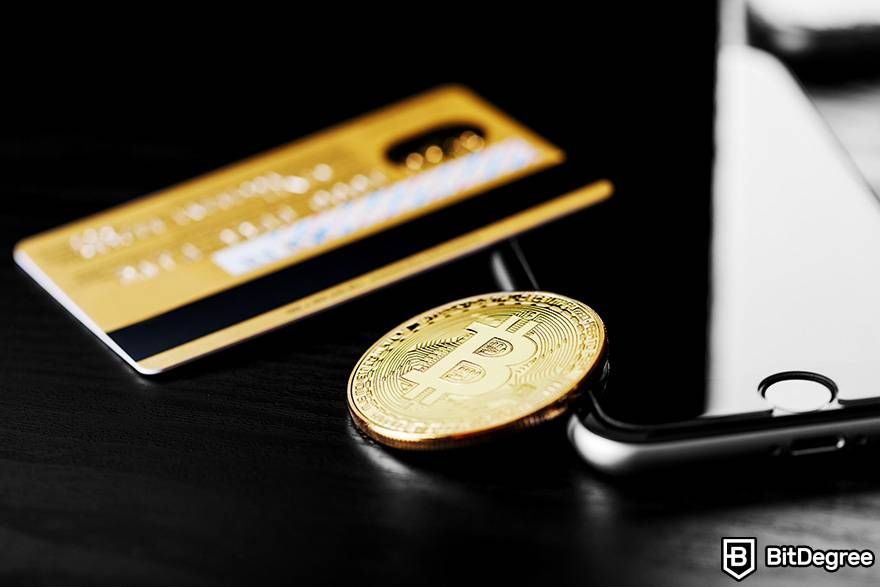 CeDeFi is unlikely to be a perfect solution, but it can help bring crypto into the broader mainstream financial scape. It's also more open to users – in some cases, with a crypto payment gateway no KYC support may be required. Instead, other verification measures, like two-factor authentication, can be used for security.
That said, CeDeFi services often must pass a thorough vetting process first to ensure product compliance. So, it may not always be the solution for how to buy crypto without KYC. However, for some, this might be a small sacrifice to make in exchange for faster transactions and lower fees.
Conclusions
So, as you can see, there's a lot to keep in mind if you're looking into how to buy crypto without KYC. Let's have a quick recap of everything we've covered today, from KYC examples to trading via – or outside of – crypto exchange.
For starters, there are both upsides and downsides to Know Your Customer compliance. While it can reinforce the security of the platform and your assets, it also hinders anonymity, and data leaks can compromise the information that you submit, as well as your funds.
While some centralized exchanges might have limited options for you to buy crypto without KYC, decentralized platforms have been built for it. Nevertheless, even if you use non-KYC platforms, you'll still have to make sure that you submit your taxes appropriately at the end of the year to avoid repercussions.
KYC and all the concepts surrounding it can be complicated. So, hopefully, this guide has been helpful, and your crypto purchases will be secure and prosperous!
About Article's Experts & Analysts