Monero is steadily becoming one of the most popular cryptocurrencies on the current crypto market. More and more people are turning their sights towards this particular coin, be it due to its privacy features, investing purposes, or else. With this increased public interest, however, it's crucial to find a reliable Monero wallet, too.
Taking a single look at user reviews online, you'd be able to find multiple different contenders for the spot of the best Monero wallet. We'll take a look at the top-rated picks right here, on this list.
Note that we'll be discussing both online Monero wallets, and also those that are based offline (cold storage devices). Our list today will look a little something like this:
How to Find the Best Monero Wallet for Yourself?
Before we jump into the actual list of the best Monero wallets on the market, we need to discuss a couple of important things. At the top of these things stands the question of why people want to invest in Monero, in the first place!
Well, the first major reason is just that - investment purposes. Many people purchase Monero and then search for the best Monero wallet simply in order to store these coins safely, and then sell them at a later date, with the intent of making a profit.
While the cryptocurrency market is a truly volatile place, recent history has shown that the current cryptocurrency prices don't really reflect the reality - this technology is becoming increasingly more valued, thus boosting the price of most major crypto coins, too. Monero is no exception.
That being the case, another huge reason why people might be looking for the best wallet for Monero is privacy - Monero is often considered to be the most secure cryptocurrency on the market.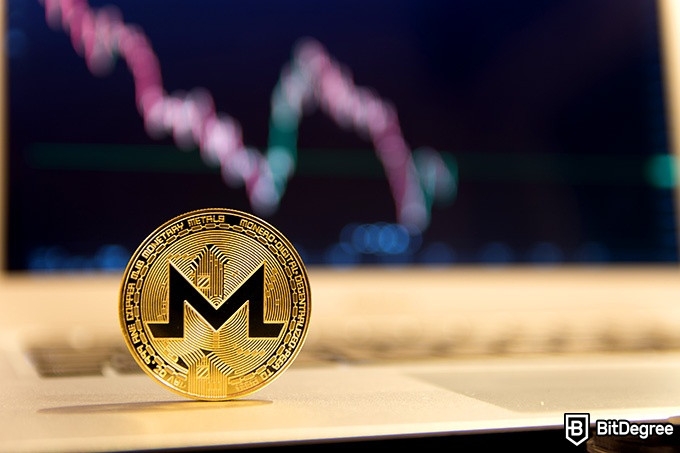 The above is thanks to the technology behind XMR. Each transaction is hidden from the public via ring signatures - these signatures make Monero transactions untraceable. In other words, there is no way that the sender and receiver are going to be linked with one another - you can be sure that your payments are going to be completely anonymous.
So, as you can probably imagine, Monero has quite a few features that make the coin and the technology behind it rather appealing to a wide range of people. That being said, though… How do you go about picking the best Monero wallet for yourself?

Did you know?
Two Types of Wallets - The Pros and the Cons
If you were to research the best Monero wallets, you'd quickly learn that there are two big types of them available for you to utilize - hot and cold ones.
Naturally, each of these have their own pros and cons - both types will be featured on this list, too! That said, though, as you can probably imagine, they are still going to be quite different from one another, and will thus suit different types of people.
Let's take a closer look at both hot and cold wallets, and check to see what you can expect from each of them.
Hot Wallets (Software, Desktop, Mobile App, etc.)
Hot wallets are those that are constantly connected to the internet. These wallets include software and online ones, mobile apps, and so on.
Now, the main benefit of hot Monero wallets is that they are very accessible. What this means is that you can transfer your XMR coins very quickly, without having to go through some difficult setup processes.

As you can imagine, this is especially important for those people who are looking to trade Monero. An online Monero wallet will allow you to react to the market changes super-quick - you'll be able to purchase and sell XMR instantly, and transfer your newly-acquired coins straight into your wallet.
Having said that, though, as you'll soon see from the list of the best Monero wallets, some hot storage services are actually integrated straight into specific crypto exchanges. This does, naturally, have some benefits and drawbacks, but many people actually prefer to keep their coins on exchanges. More on this later.
Cold Wallets (Hardware Devices, Paper Wallets, etc.)
As opposed to hot Monero wallets, cold ones are those that are disconnected from the internet - these can include hardware devices and even paper wallets.
Now, admittedly, cold wallets are usually seen as "the way to go". If you want top-tier security, then there are no better options than cold storage devices.
With a Monero offline wallet, you won't need to worry about hackers or scammers reaching your funds without you noticing. Quite honestly, it's impossible - since your device is never connected to the internet (except maybe for the times that you send and receive XMR coins), malicious third parties won't really have the opportunity to reach your coins!
Now, I know what you're thinking - where's the catch?!
Well, honestly, there is no catch. However, there are a couple of things worth considering when deciding whether or not you should purchase a cold Monero wallet.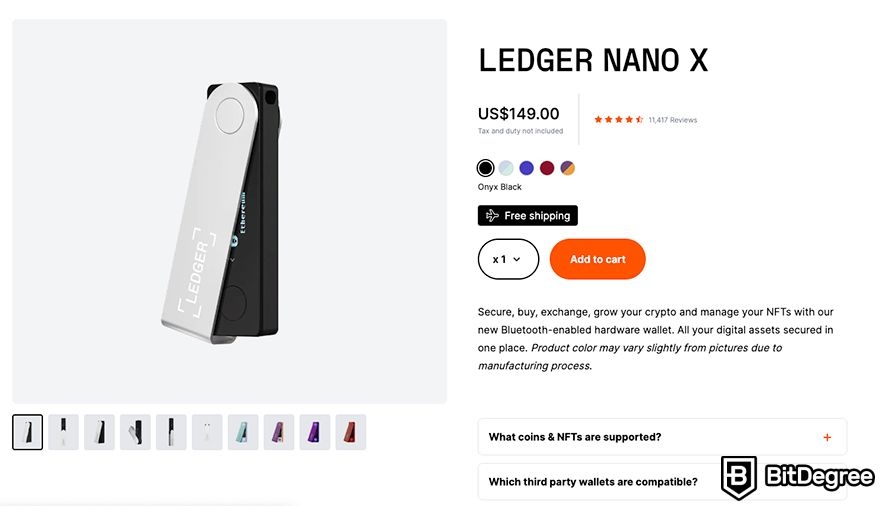 For starters, cold wallets are usually used for long-term storage. It can be a slight hassle having to sell or trade your coins - you'd have to transfer them from the wallet onto an exchange, and then perform your transactions. It takes time, and in an industry as volatile as crypto, each minute counts!
The only other "drawback" related to Monero offline wallets is that the hardware devices do cost some money. However, if you want the best security in the game, you can be sure that there is no better option around!
So, then - with all of that being said, you should now have a pretty good idea of what to expect when it comes to the best Monero wallets on the market! Without further ado, let's get straight to the list, and check out the top options available.