There is no doubt that there are plenty of different cryptocurrency exchanges to pick from in today's crypto market. This includes both centralized and decentralized exchanges, cryptocurrency brokers, and so on - not all of them, however, are going to be suitable all throughout the world. Today, we'll be looking at the best US crypto exchanges.
Why are cryptocurrency exchanges in USA even important, to begin with? Well, being catered around the US market, you can be sure that, while using these exchanges, you won't run into some issues with legalities or other "official" difficulties.
Now, some of the companies on this list aren't US-based crypto exchanges - one of them doesn't even support US users, in general (bare with me - it will all make sense in a bit)! Still, for one reason or another, all of the 8 exchanges listed below are worth paying attention to, if you're based in the US:
Best US Crypto Exchange: The Criteria
Before we jump into the list of the best US crypto exchanges, let us first get our priorities straight and figure out what are the criteria surrounding that very term - "best".
The best crypto exchange for USA is going to possess the vast majority of the same features as a "best" exchange for any other part of the world, too - that's why you'll find that the majority of the exchanges found on this list are very well-known brands that you might be able to locate on some other lists, as well.
That, however, does not change the fact that they're great.
First of all, the best US crypto exchange should, naturally, be super-secure. In this situation, decentralized exchanges are your best bet - they are often considered to be safer alternatives to centralized ones, even though not being as popular as the latter (although there are some exceptions).
In general, though, a secure crypto exchange is going to support 2FA, custom PIN code creation, and might even keep the cryptos stored offline, away from the potential hackers and their hacking attempts. Naturally, an exchange like that should have no (significant) history of security breaches, either.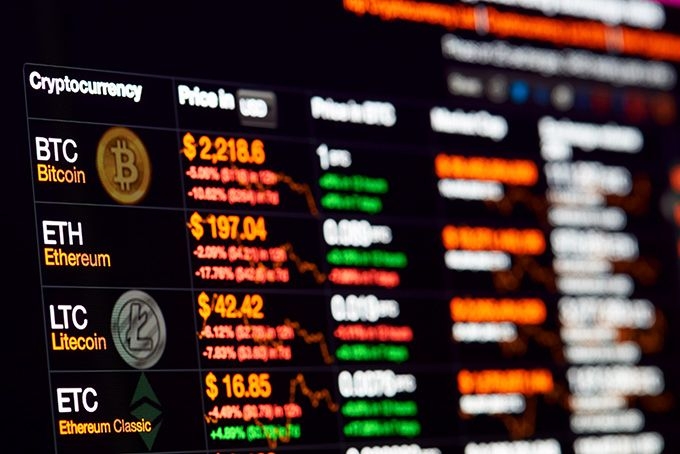 Secondly, whether it be US-based crypto exchanges or foreign ones, they should offer a wide variety of different crypto assets for you to purchase, trade, sell, and exchange. In this day and age, hodling only Bitcoin is something that's almost shunned upon - crypto investors aim to diversify their crypto coin portfolios, and thus need an exchange that supports multiple coins, as a result.
The best US crypto exchanges are going to be intuitive and simple to use. Assuming that you plan on trading cryptocurrencies for more than one or two days, you'd probably appreciate an exchange that doesn't require you to pass multiple and unnecessarily difficult barriers just to log in, right?
Last but not least, fees - a top-tier cryptocurrency exchange in the USA should possess great fees, in the sense that they should be competitively low. Admittedly, while that may be the main thing that one might focus on while looking for the best US crypto exchanges, I urge you not to forget the rest of the features discussed above, either!
With all of that said, let's get straight to the list!
Ranks #1 out of 8 Crypto Exchanges
Things we liked:
+ Fiat currencies - accepted
+ Simple to use
+ Accepts only the most trustworthy cryptocurrencies
+ Very secure
Things we didn't like:
- Not available in all countries
- Some of the less-known coins aren't supported
$5 BTC BONUS
For New Verified Coinbase Users
Receive your $5 bonus in BTC when you sign up for a new Coinbase account & complete all photo verification steps. Follow this Coinbase referral link to activate the deal!
Expiration date: 05/04/2023
4989 People Used
Only 11 Left
Coinbase is one of the US-based crypto exchanges of this list. Coincidentally or not, it's also widely accepted as the best cryptocurrency exchange platform, in general!
There are many different aspects that make Coinbase an obvious pick as one of the leading crypto platforms. First of all, as you might be able to expect, the platform offers top-tier security - it's known within the community for having some high-end crypto assets security features.
The brand themselves urge the users to protect their cryptos as best as they can - there are entire guides on their "Help" section that offer various advice on the topic!
Coinbase is also surprisingly easy to use. The platform is streamlined very well - you might find that it's super-intuitive, even when you're using it for the very first time. While it's surely a great feature for any best US crypto exchange, it's quite superb, in general!
Coinbase's users seem to only have two significant complaints against the platform - its lack of coins, and the fees. Naturally, both of these topics are essential for a good exchange, but things aren't as bad as they might appear at first glance - allow me to explain.
Coin variety-wise, Coinabse does, in fact, lack support for some of the better-known cryptocurrencies out there (i.e. Monero). That said, you'll find that all of the major cryptos (Ethereum, Bitcoin, Litecoin, etc.) are still fully-supported on the site.
When it comes to fees, these will range from 1,49% up to 3,99%. While that is, in fact, higher than average, one must keep in mind the fact that Coinbase remains one of the safest crypto exchanges, in general. Definitely worth looking into!
Ranks #2 out of 8 Crypto Exchanges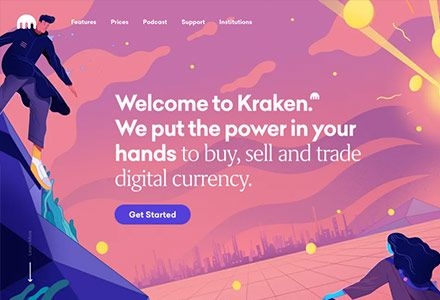 Things we liked:
+ Secure and reliable
+ Low fees
+ A good amount of fiat currencies accepted
Things we didn't like:
- Not the most helpful customer service
Fees As Low As 0%
Get 0% Fees By Trading With Kraken
Join Kraken today & start trading with fees as low as 0%! Save money with one of the top-rated crypto exchanges on the market.
Expiration date: 05/04/2023
2938 People Used
Only 47 Left
Kraken is one of the cryptocurrency exchanges in USA on this list - it's headquarters are located in San Francisco. What does this exchange have to offer to make it one of the best US crypto exchanges, you ask?
Simple - low fees and multiple crypto asset support.
Crypto asset-wise, Kraken supports more than 150 different cryptocurrencies and crypto tokens. That's a relatively small number in the grand scheme of things, but is usually more than enough for most crypto traders, both beginner and advanced ones. That's because Kraken does support all of the main cryptos out there!
As noted above, the fees on Kraken are also very low. They range from 0% up to 0,26%, depending on the size of the transaction, locations, etc. Still, that's actually surprisingly low, and definitely puts Kraken on the "best US crypto exchange" list!
To add to all of that, Kraken is also very simple to use, and does not require you to have extensive knowledge in the field of cryptocurrency trading to get into. Surely one of the better exchanges on the US market!
Ranks #3 out of 8 Crypto Exchanges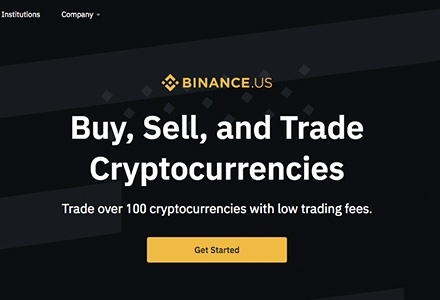 Things we liked:
+ Simple to use
+ Fiat payment methods - accepted
+ A dedicated tax statement tool
+ Advanced trading functionality
+ Some of the best trading fees
+ A lot of crypto education-related resources
Things we didn't like:
- Mediocre customer support experiences
- Lack of security-related information
Binance.US is surely one of the best US crypto exchanges - it offers users all of the core features that you'd come to expect from a top-tier cryptocurrency exchange, and is universally praised for constantly being ahead of the "crypto wave".
Having said that, though, Binance does have a huge history with the States. Allow me to explain.
The main Binance exchange isn't one of the US-based crypto exchanges - it's primarily located in Tokyo, Japan. At some point in time, Binance was frankly 'banned' in the US - people with US passports could no longer use the exchange (things were a bit more complicated than that, but you get the idea).
The only way a US user could access Binance was via a VPN. As of 2019, though, there now exists a US version of the platform - Binance.US.
You might ponder - why would anyone go through all of the effort to access a crypto exchange platform when there are multiple others that do not have all of these limitations?
Well, the answer is simple - it's just that good.
Binance is very secure - you can protect your coins with two-factor authentication, and the platform has a reputation of being very safe.
Also, the fees of Binance are almost unbeatable - while they vary according to some factors, they "top out" at 0,1%. That's superb!

Did you know?
Ranks #4 out of 8 Crypto Exchanges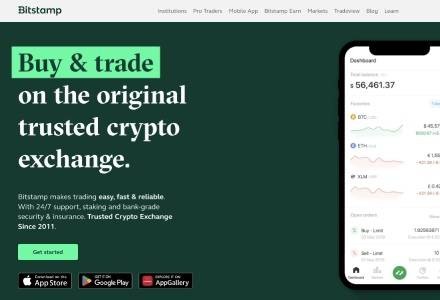 Things we liked:
+ Helpful customer support
+ Fiat payments are accepted
+ Reliable and established
+ Low trading fees
+ Proper customer support
Things we didn't like:
- Not the best option for beginners
- Small number of supported cryptos
$50 Bonus Code
Special Bitstamp Promotion
Bitstamp code hunt is here! 9 different Bitstamp bonus codes are available online with the value of $50. Follow this coupon link to learn more.
Expiration date: 05/04/2023
1033 People Used
Only 27 Left
Bitstamp might be one of the less-known crypto exchanges on this list, especially in the US. Still, the platform is quite worth paying attention to, since it has, debatably, been one that had to work for its reputation the most!
You see, in regards to the argument of Bitstamp being the best crypto exchange for USA, it needs to be pointed out that the brand had some security issues some time ago. While this is common with crypto exchanges, Bitstamp was hit quite hard - the one redeeming factor here is that no user assets were compromised.
Since then, Bitstamp has improved on practically all of the aspects of their business - security, customer support, communication, and so on. The great reputation that the platform has now is surely earned!
Bitstamp's fees range from 0,05% up to 5%. The actual fees are going to depend on a variety of different factors!
While not being one of the cryptocurrency exchanges in USA, Bitstamp is still worth checking out!
Ranks #5 out of 8 Crypto Exchanges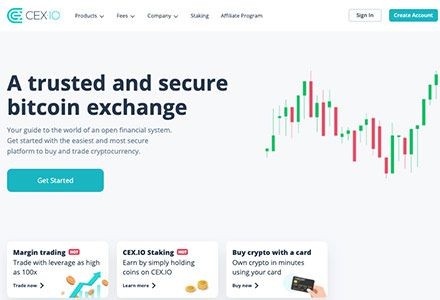 Things we liked:
+ Easy to figure out
+ Different trading pairs
+ Great support
Things we didn't like:
- Might lack coin options
Cex.io is located (based) in the UK. Despite that, Cex is still often viewed as one of the best US crypto exchanges - it caters to the US market very well!
Cex.io will be great for those who truly care about the security of their crypto assets - the platform offers a wide range of security features, with 2FA being one of the mandatory ones.
Cex also sends you emails whenever you (well, hopefully, you) access your account - the emails act as an extra added layer of security, since they inform you about any activity regarding your account. Frankly, if you have your email protected, you're going to be aware of your Cex account at all times, too.
The platform also offers its users various payment methods - this is great, since it significantly broadens the range of potential users who might be interested in accessing Cex with the purpose of purchasing some cryptocurrencies.
On top of all of that, Cex does also have high trading volumes. This is just further proof that the platform is alive and well, and that many people use it for their crypto trading needs.
The fees on Cex.io range from 0% up to 0,25%. That's pretty good, and places the platform quite high on the best US crypto exchange list, at least as far as the actual topic of fees is concerned!
Ranks #6 out of 8 Crypto Exchanges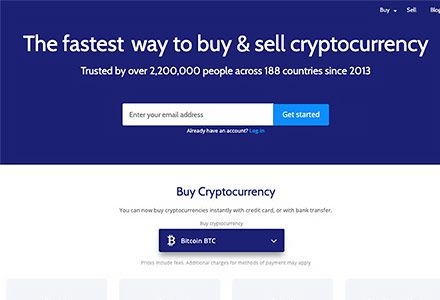 Things we liked:
+ High levels of security
+ Helpful customer support
+ User-friendly platform
+ Available in 188 countries, and most US states
+ Accepts credit/debit cards
Things we didn't like:
- No way to call the support via phone
- Limited amount of cryptocurrencies
GET UP TO 25% OFF
Coinmama Loyalty Program
Get a huge discount of 25% on your Coinmama trading fees. Access this Special Loyalty Program Coinmama deal for a limited time only!
Expiration date: 05/04/2023
2375 People Used
Only 92 Left
Coinmama is a leading brokerage service that allows you to purchase Bitcoin, Ethereum and other popular cryptocurrencies with your credit card. There are multiple reasons why Coinmama deserves to be called one of the best US cryptocurrency exchange platforms.
First of all, Coinmama is very easy to use. Unlike many other crypto exchange platforms that have a very confusing interface and can be too difficult to figure out (especially for newbies), Coinmama manages to make every process super simple.
Moreover, since Coinmama is registered with FinCEN, the company performs multiple anti-money laundering procedures and other actions in order to ensure users' security. Also, in case you encounter some issues when using Coinmama, you can contact the company's customer support or visit its help center and easily find a solution.
The only issue is that Coinmama has relatively high fees - 5.9%. However, you can rarely avoid this problem when purchasing cryptocurrencies using a credit card.
Ranks #7 out of 8 Crypto Exchanges
Things we liked:
+ Very secure
+ Small, fixed fees
+ Fast exchanges
+ Wide variety of crypto and fiat currencies
Things we didn't like:
- Some user complaints regarding support
- May be somewhat difficult for an industry newcomer
10%
Bittrex Refferal Code
Join Bittrex today & start earning 10% lifetime commission from your referrals' trades. Follow this referral link & create an account to start earning.
Expiration date: 05/04/2023
1231 People Used
Only 59 Left
Now, Bittrex is one of those cryptocurrency exchanges that take the term "security" to a whole new level.
The platform is often regarded as one of the safest options for cryptocurrency traders. Apart from all of the usual security features of crypto exchanges (anything from 2FA up to verification checks), Bittrex offers a very unique crypto storing solution - close to 90% of all of the crypto assets located on the exchange are stored offline, in cold wallets.
That's great news - since the cryptos are located offline, they are practically inaccessible to any hackers that might want to breach the platform's security!
Bittrex also offers users the ability to trade around 200 different cryptocurrencies, and has a fixed fee of 0,25%. It's not one of the cryptocurrency exchanges in USA (Bittrex is based in Liechtenstein), but will surely fit the US market, nonetheless!
Ranks #8 out of 8 Crypto Exchanges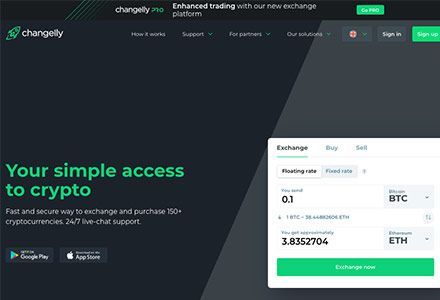 Things we liked:
+ Flat cryptocurrency exchange fee of 0,5%
+ No history of security breaches
+ Offers widgets and API
+ 24/7 live customer support
Things we didn't like:
- Can be slow
- Quite high fees when changing flat currencies
Admittedly, Changelly might just be one of those crypto exchanges that you might have heard about the most. That's because, unlike many other platforms on this "best US crypto exchange" list, Changelly is actually very commonly integrated into cryptocurrency wallets, as the default in-wallet trading outlet.
Changelly promises its users some of the best (most competitive) crypto prices on the entire market. Naturally, this is a huge deal! If your prime concern is to purchase cryptocurrencies for the lowest price possible, this is something to take note of!
One of the best features of Changelly, however, is the fact that it's a non-custodial exchange. This means that the platform does not hold on to your cryptocurrency - while this does also mean that you're the solemn party that is responsible for its safety, it also hands all of the power into your hands, which is in-line with the general philosophy of cryptocurrencies (decentralization).
Changelly's fees are simple - it's a flat 0,25% fee for all of your transactions. That's very decent, for sure!
Conclusions
So, then - that's the list of the best cryptocurrency exchanges in USA, and for USA! Admittedly, not all of the platforms were located (based) in the States, but all of them are going to be useful for any US citizen, for sure!
Remember - the actual best US crypto exchange for YOU is going to depend on YOUR own, personal wants and needs. That said, any one of the exchanges mentioned on the list above should suffice!
Than you for reading, good luck trading, and see you next time!
---
Other Crypto Exchanges In This Category
Here are other crypto exchange related to the category but not as favoured by BitDegree.org Crypto Exchanges readers yet. In my personal opinion, today there are much more optimal crypto exchange in the list with the higher rating that I'd recommend for the same price range or less.
eToro - Convenience Meets Functionality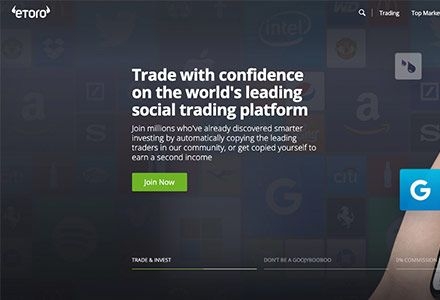 Things we liked:
+ Copy trading service available
+ A variety of cryptocurrencies to choose from
+ Beginner-friendly
Things we didn't like:
- Withdrawals can be slow
- Slow verification process
Cryptoasset investing is highly volatile and unregulated in some EU countries. No consumer protection. Tax on profits may apply.
eToro is, admittedly, a very well-known name both in the crypto world, as well as among many traditional day traders out there. The platform has managed to build a reputation as a reliable exchange with some high-end, advanced features for its customers.
So... How is this exchange special?
Well, for starters, eToro supports a feature called "copy-trading". This is when you are able to automatically copy the trades performed by some high-level investors. It's actually one of the more popular features available on the exchange - you can choose from a large list of potential investors, check their statistics, and if you like what you see, opt in to copy their trades, at a ratio that's comfortable for you.
On top of that, eToro supports a large variety of different cryptocurrencies. These include both the industry-leading coins (Bitcoin, Ethereum, Litecoin), as well as a healthy list of some of the less-known coins and tokens. Whether you're an expert trader or an industry-newcomer, this is definitely something that can be appreciated!
All in all, eToro is a reliable, high-tier cryptocurrency and other financial asset exchange. If you're looking for the best crypto exchange in the US, it's definitely a platform that you should check out!
Gemini - Asset Insurance, Good Trading Fees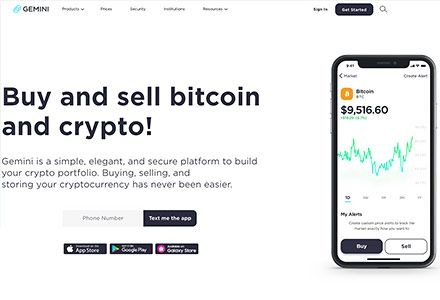 Things we liked:
+ Strong security
+ US dollar accounts are ensured
+ Easy-to-use
Things we didn't like:
- Limited selection of cryptocurrencies
- Requires lots of personal information
- Sometimes can go offline
Gemini is a cryptocurrency exchange that was founded in 2014. Only two years later, in 2016, it became the very first licensed Ether exchange in the world. This is a huge deal! However, it's also just scratching the surface of the benefits and features offered by the platform.
Gemini is based in New York. The platform offers its users insurance on select assets - this insurance guards users from any potential break-ins that might happen. So, if the exchange was to be hacked, and its security would be breached, your assets would still be protected, nonetheless. That's not a common feature, and is thus very appreciated!
Being based in the States, and often regarded as one of the best US crypto exchanges, naturally, Gemini is available in all of the states within the country. This is also rather uncommon, since many exchange platform often exclude their services from one or two states.
To top it all off, Gemini has very decent trading fees, too! They start from 0,5%, and can go up to 1,49%, depending on the sum traded, and the cryptos themselves. Considering all of the additional features offered by the platform, these fees are definitely great!
All in all, Gemini is surely one of the best crypto exchanges in the United States.
The content published on this website is not aimed to give any kind of financial, investment, trading, or any other form of advice. BitDegree.org does not endorse or suggest you to buy, sell or hold any kind of cryptocurrency. Before making financial investment decisions, do consult your financial advisor.
Leave your honest Best US Crypto Exchange review
Leave your genuine opinion & help thousands of people to choose the best crypto exchange. All reviews, either positive or negative, are accepted as long as they're honest. We do not publish biased reviews or spam. So if you want to share your experience, opinion or give advice - the scene is yours!
---
TOP3 Most Popular Coupon Codes