Bitcoin Cash is one of the most popular cryptocurrencies on the market, with a market cap of more than $2.3 billion. People purchase Bitcoin Cash as an investment, or use it as electronic cash; however, what many seem to forget is that it's also crucial to find the best Bitcoin Cash wallet that would provide strong security and all the necessary features.
Back in 2020, millions worth of Bitcoin Cash were stolen via SIM card attack, in a very short amount of time. This attack showed how important it is to choose a reliable hardware wallet, and employ multiple crypto storage solutions at once.
Since there are so many different options that can be found on the market, things can get a little confusing. That's why today, I will introduce you to the most secure and reliable options that are currently considered to be the best Bitcoin Cash wallets based on a variety of user reviews:
Before jumping straight into the list, I would like to focus on a few important aspects - the different types of wallets you can find on the market, and the most crucial points that you have to consider when choosing the best Bitcoin Cash wallet for your personal needs.

Did you know?
Best Bitcoin Cash Wallet: The Variety of Wallets in the Market
There are 4 different types of wallets in the market today:
Online wallets
Software/app wallets
Hardware wallets
Paper wallets
Let's take a look at each of these Bitcoin Cash wallets in more detail.
Online Wallets
Let's begin with online, or browser- / web-based wallets. In most cases, online wallets are the least secure; they usually store your private keys on the server, which means that, in case the server is hacked, your security is also compromised. You can think of online wallets as simply storing Bitcoin Cash on the exchange - that's never recommended, as a standalone crypto storage option. Online wallets are also called hot wallets because you need to maintain a connection to the internet to use them.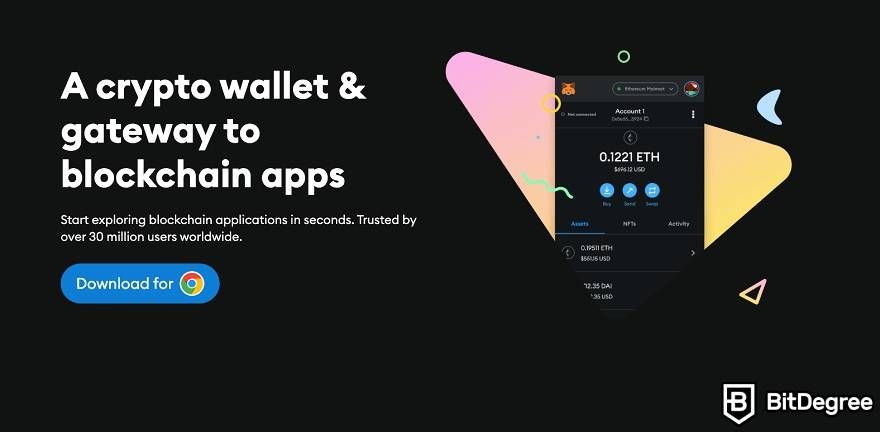 Of course, online wallets have their own advantages. The most notable one is usability. You'll be able to make transactions & payments, and buy & sell cryptocurrencies instantly.
A situation where you might want to choose an online wallet for Bitcoin Cash is if you store a small amount of crypto. You would then store the rest somewhere else (i.e. a hardware crypto wallet).
Software / App Wallets
It's fair to say that software / app wallets are among the most popular ones. Just like online wallets, they tend to be very easy to use. Also, such wallets are completely free; all you need to do is download a mobile or desktop app, and start using it.
While some people consider software wallets as the best Bitcoin Cash wallets, it's worth noting that they aren't the most secure option (hot wallets). It doesn't mean that there are no secure Bitcoin Cash wallets on the market - it simply depends on the provider you choose. You'll find software wallet recommendations for Bitcoin Cash in the list below, as well.
Hardware Wallets
I bet that you've heard a lot about hardware Bitcoin Cash wallets before. They are considered to be really secure and reliable, especially due to the fact that your private keys are stored offline.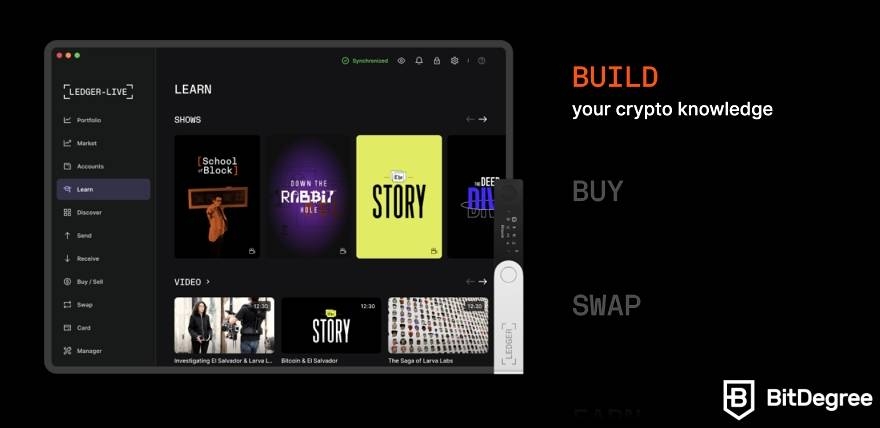 Hardware wallets tend to be more complicated to use than online or software wallets; however, once you get used to using them, this aspect is almost unnoticeable. Also, such wallets are not free, but a single payment for your security is completely worth it.
Paper Wallets
Paper wallets are the only non-technical way to store your cryptocurrencies. All you need is to simply write down your private and public keys on a piece of paper. The problem is that, every time when making a transaction, you'll need to provide your public key. This might take a while.
Also, there's a risk of losing the paper on which you wrote down your private keys, in which case, there's nothing you can do about it. Even though paper wallets have a few drawbacks, you might want to consider this option if you're looking for a cold wallet.
All things considered, it would be difficult to answer which of these wallets is the very best one - everything depends on what it is that you're looking for. If security is your number one priority, then hardware and paper wallets should suit your needs best.
LEDGER NANO X
BINANCE

Whether or not the cryptocurrency wallet accepts payments via bank wire transfer.

Whether or not the cryptocurrency wallet accepts payments via debit or credit card.

Whether or not the cryptocurrency wallet accepts payments via PayPal.

Whether or not the cryptocurrency wallet accepts cryptocurrency payments.

Visit site
Read review
Visit site
Read review
Table: The payment methods of the Ledger Nano X and the Binance wallet
However, if you want an easy-to-use wallet for Bitcoin Cash, then you might choose software or browser-based wallets (keep in mind that not all of them are secure).
By now, you should have a clear understanding of the different types of Bitcoin Cash wallets that you can find on the market. So, let's take a look at the most important factors that matter when choosing the best Bitcoin Cash wallet, and then jump straight to the list.
The Main Criteria You Have to Look Out For
If you find it difficult to choose the best Bitcoin Cash wallet, you should keep in mind these four factors:
Is the wallet secure? This is the most important question that you should be asking when choosing a wallet. If security is your number one priority (as it should be), then it's recommended to choose cold wallets instead of hot ones. Keep that in mind when picking the best Bitcoin Cash wallet.
How easy is it to use a wallet? If you buy and sell cryptocurrencies multiple times throughout the day, you should make sure that the wallet is easy-to-use. Otherwise, it might take you forever to make transactions, payments, withdrawals, and other actions.
Is it easy to access a wallet? You should make sure that the wallet is easy to access, anywhere and anytime. Also, when it comes to hardware wallets, you should find out how complicated the recovery process is. Talking about the best Bitcoin Cash wallets, each of them makes the process of recovering assets really simple.
How many cryptocurrencies does the wallet support? It happens that people who are looking for a specific cryptocurrency wallet later decide to purchase other cryptocurrencies. For this reason, you should get ahead of yourself, and pick a wallet that supports various cryptocurrencies, not only Bitcoin Cash.
When going through the list of the best Bitcoin Cash wallets, you should keep each of these aspects in mind - it will help you choose wisely.