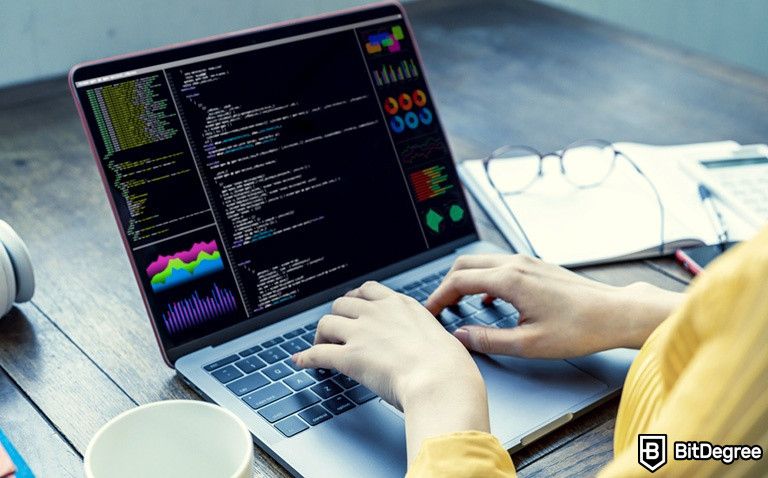 Do you think Python was named after the animal python? Well, that's not exactly the case, it actually was named after Monty Python, a popular British humour troupe from the 70's.
Python is among the most popular programming languages. It is also said to be one of the easiest languages to learn. Maybe that's why so many people choose to learn with Udacity Python courses.
Learning programming from scratch can be really tricky. There are so many questions you'd like to get answers to when first starting: where do you even write code? What does Python look like? What programming languages are there? Which one should I learn?
I understand the confusion of a wannabe programmer. That's why I'll explain where to start with the help of Udacity Python courses. Taking a course is a great start to the programming journey as it is a well-structured approach.
Sure, you could try googling guides on how to start learning, but nothing beats the simplicity of merely signing up for a course and have it all structured for you. It's extremely time-saving, and you can dedicate the hours you would spend on research how to learn to actual learning.
So, as you can see, I believe that taking Udacity Python courses is one of the best ways to start learning Python. Let me try to prove it to you!
What is Python?
Before presenting the courses, it's important to grasp the main essence of the Python programming language. I'm sure that if you're here and already have some basic knowledge in programming, you're aware of what Python is.
Latest DataCamp Coupon Found:
EXCLUSIVE 25% OFF
On DataCamp Subscriptions
Follow the Datacamp promo code link & get an exclusive 25% OFF Datacamp subscriptions. Act now while the offer is still available!
Expiration date : 10/06/2023
2,765 People Used
Only 35 Left
It's not surprising at all, as Python is one of the most popular programming languages. It is often taught in schools, so the chances are that you've already been familiarized with the language. However, if you haven't studied it after school, it's highly likely that you've forgotten everything.
You shouldn't worry, though. You can refresh your knowledge easily by taking Udacity Python courses.
Now, you might be wondering, why learn Python? Well, Python is considered to be one of the most versatile programming languages, meaning that having learned Python, you'll be able to program various things.
Some languages such as HTML or CSS don't really provide that. So, if you want quick results and want to be able to do things in various fields, Python is for you.
Python was first published in 1991 and has been in use ever since then. The fact that people still learn it, despite how many languages have popped up since then, just shows how great Python is.
So, if you're one of the people who would like to kickstart their programming learning, don't hesitate to start with Python. It provides you with great opportunities and a wide range of skills.
I'd advise you to learn it by using Udacity Python courses as by taking a course, you'll have all the materials in one place. Gathering materials can be quite a hard task, so having them provided for you surely helps.
Before taking the course, you should get familiar with the main points of it. So, here I'll introduce the most popular Udacity intro to Python course.
Best Udacity Python Course
Now you must be wondering which Udacity Python course you should take. A quick search would provide you with numerous results. You'll likely feel a little lost being met with all the options.
To save you from having to do extensive research, I'm here to present only the best courses.
Choosing a course is one of the most important steps in the learning journey. While putting enough effort and being consistent with your learning are of great importance, choosing an appropriate course is something that impacts your experience from the very first steps.
Having chosen the wrong course, you'll go through material that's not appropriate for your level, have to deal with a course that might not be put together perfectly, and might also face a lack of hands-on experience.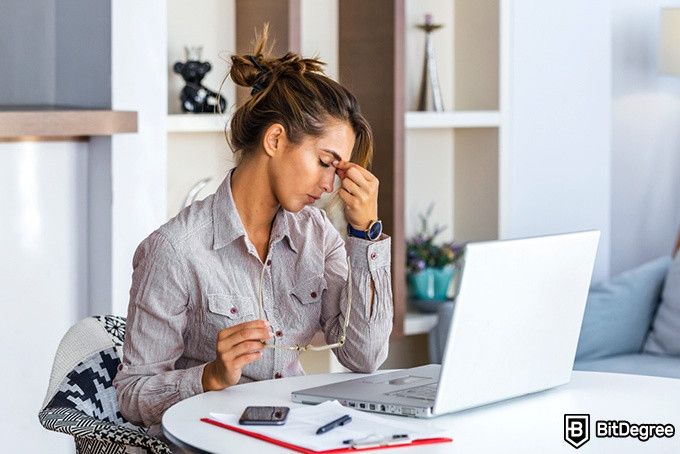 However, if you make the right choice, you'll get a top-quality course that's been tested and approved by many. Also, the chances of you sticking to it are way higher since you won't likely get bored quickly.
So, as you can see, a course can make or break your experience in learning a topic. So you have to choose wisely. To help you choose the right course, I'll present only the best Udacity Python courses.
So, keep on reading to find out!

Platform: Udacity
Duration: 5 weeks
Price: Free
Certificate: No
Level: Beginner
Where to apply? Here
The first course I'd like to mention is Udacity intro to Python programming. This course is perfect for beginners who don't have any background knowledge in Python programming.
Also, the course is greatly popular among Python learners, and I believe that's for good reasons. The course is very well-made and has lots of great qualities which I'll introduce later!
In this course, you'll learn the fundamentals of Python, along with getting hands-on experience of dealing with errors, writing your own code, and custom functions. You'll also learn to work with data, represent it, and store it.
So, if this sounds promising to you, keep on reading to find out more details about this course!

Did you know?
Free to Take
One of the great advantages of this course is that it is free to take. If you're familiar with Udacity, you might know that nanodegrees might get a little costly. However, if you choose to take this course, you won't have to spend a penny.
Taking a course for free has way more advantages than just not having to spend money. One of the great perks of it is that it is commitment-free. That means that even if you decide that you don't like the course halfway through, you can always just quit.
If you had paid for a course, you likely wouldn't feel too good about having wasted money if you quit it. However, by taking a free course you can first test the waters and see if the course suits you.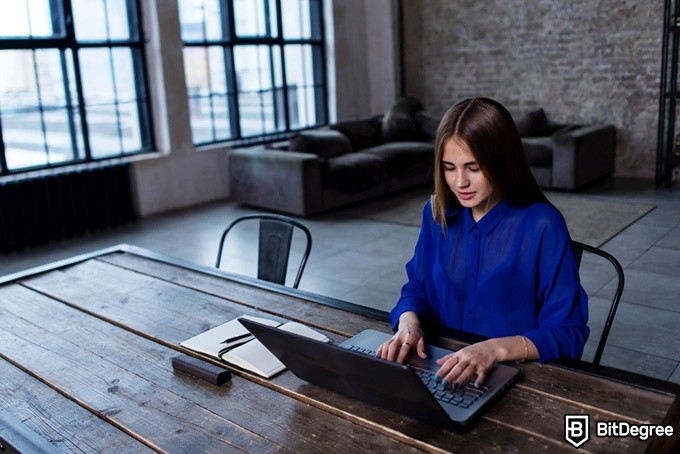 I believe that it's one of the good reasons why you should consider taking this course. The only thing you'd waste if you don't like the course is your time. However, I still think that your time won't be wasted as in the short period of trying out the course you'll gain invaluable information.
While you might think: what can I do with the knowledge that I got from learning Python basics for an hour? I should say that it's not as worthless as you might think it is. Having even a tiny bit of knowledge can help you get the general idea of what Python is.
While you won't likely become a professional programmer, when the topic of programming comes up in the conversation, you'll surely have much more to say than you would've had if you hadn't dipped your toes into the waters of programming.
However, you should keep in mind that free courses don't offer as many benefits as the paid courses do. First of all, you won't get the certification. Having a certificate is really valuable when seeking employment.
While actions speak louder than words, more often than not, if you don't have proper documents to prove your achievements, it's highly likely that you won't be given an opportunity to showcase your skills.
So, while a free course is a great opportunity to try out whether you like the course or not, if you're looking for gains such as career advancement, you might want to consider paying for a certificate.
Furthermore, by taking this free Udacity intro to Python course, you won't get any mentorship, which could greatly benefit your career. Having a mentor in life, or even in a specific topic, comes with great benefits. Programming is a complicated field, and it's highly likely that you might get lost sometimes.
Luckily, if you pay for a course, you can get a mentor who will help you go through all the hardships. Having that is invaluable, as coming across a seemingly unsolvable problem, can really demotivate you.
Having someone to help you solve it can really help you overcome hardships and stay motivated. So, when learning about a new topic, especially if you're a complete beginner, I'd highly advise you to pay for a course to get a mentor.
The perks don't end here. If you choose to pay, you'll also get career advice and project reviews. So, you shouldn't be too tempted to get a free course, it's great for trying out new topics, but if you're serious about a certain sphere, I'd advise you to pay for the course.
Beginner-Friendly
Another great thing about this Udacity intro to Python course is that it's beginner-friendly. When you're a beginner, you usually have no idea where to start. Courses may seem intimidating, and they often have some complicated words in their description that you see for the first time in your life.
Seeing a course like that can bring my motivation levels from 100 to 0 in a few seconds. I bet the situation's the same for you. Luckily, this course doesn't do that. If you're a beginner who hasn't yet learned anything in programming, you'll still feel welcome in the course.
Also, it's great that the course is well-structured and starts with an introduction to why you should choose Python programming. Providing you with reasons why you should learn Python in the first place is one of the greatest introductions to a course.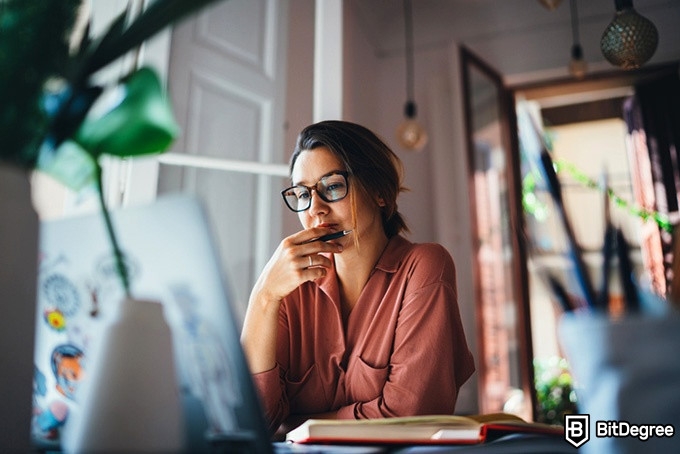 Hyping you up like that will likely help you stay motivated throughout the course. Furthermore, the course continues with other greatly-structured parts. What really stands out is that the learning process seems intuitive and follows a great order.
One more thing that has to be mentioned is that when learning programming, it might be a little hard to find resources in the very beginning. If you have friends who are into programming, you're the lucky one, as they will help you with dos and don'ts.
However, if you're there on your own, you'll have to work extra hard, do some reading, and googling as starting from scratch you don't really know which resources are the best or what programs you should use.
Intermediate or advanced learners usually have formed a community, know people who can answer their questions and know which resources are the best and which are no good. However, people who have just got interested in learning programming usually have none of this available.
Fortunately, this Udacity Python 3 course has the beginning of your programming journey covered. Taking this course, you'll be taught the very basics you'll need when programming. If you choose to pay for the course, you'll also receive guidance from industry experts.
Udacity Deal Active Right Now:
PERSONAL DISCOUNT
On Udacity Programs
Act now and claim your personal discount on top-rated Udacity programs while the offer is still active. Learn whatever you want for way less!
Expiration date : 10/06/2023
3,827 People Used
Only 12 Left
Paid courses are definitely worth it, especially for beginners, who could really benefit from the perks that paying for a course offers. So, if you're just starting to learn programming, this would probably be the best option for you.
Self-Paced Learning
One more great benefit of the course is that it is self-paced. Have you ever had difficulty following a class or a course simply due to the pace being inadequate? Not being able to follow the course due to a quick pace can be really demotivating.
People have different speeds of understanding the information fully and some may need to listen to the same material twice or more to fully grasp it. That's something that's made possible to do with this Udacity Python 3 course.
While not being able to catch up is a huge problem, it's not the only possible scenario. You might believe that it might not be such a big perk if you really are a motivated learner, who, you believe, doesn't need the general pace to be slowed down, but it still is.
People's motivation to learn differs and some may not be as eager to learn as others are. If you're someone who really wants to improve and improve fast, you definitely won't do that well in a classroom where students don't meet your standards.
If you were to attend a class in college or chose a real-life course, you'd likely have to deal with people who have views on the pace of the course which differ from yours. In my opinion, that's one of the biggest drawbacks non-self-paced classes have.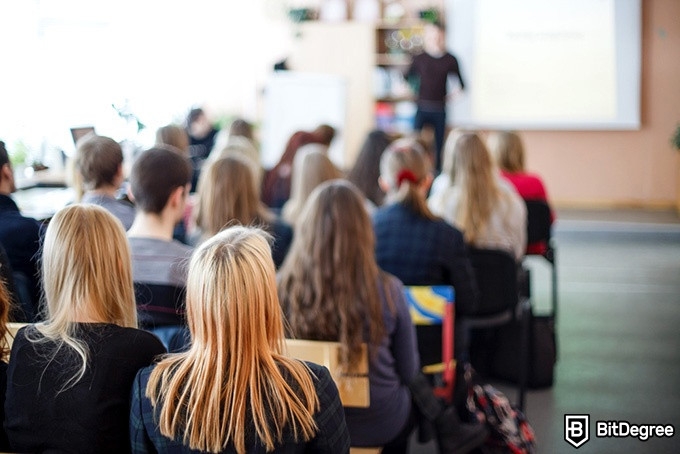 While learning together with other like-minded people may seem like a great idea, you can't forget that each person is an individual and will learn differently than others. That means that you'll have to deal with people who need their questions answered while you might already understand them all.
Also, there's a lot of time wasted not only on answering questions but also on reviewing the information, checking homework, and trying to make sure even the weakest links can follow the information presented.
The whole process can end up being really frustrating, as if you're someone who has limited time and want to use it as productively as possible, you might have to deal with all this nuisance.
However, when you remove other learners from the equation, you have a course that's personalized for you. You won't have to deal with other students disrupting your learning.
Therefore, choosing a self-paced online Udacity Python course is one of the best solutions for you. Following it, you'll be able to go on your pace, be it rather slow and very attentive or fast-paced.
What if I'm Not a Beginner?
While I understand that the most people who are looking for Udacity Python courses are beginners, it might be the case that you already have the basics covered and are looking to improve your current skills.
In this case, you also won't be left stranded. There are options to choose from if you're already an intermediate learner who wants to deepen your knowledge in Python. You still can surely use Udacity Python courses.
A Udacity Python 3 course I really recommend is Learn Intermediate Python. It stands out from others in the list and I'm going to tell you exactly why!

Pros
Easy to use with a learn-by-doing approach
Offers quality content
Gamified in-browser coding experience
Main Features
Free certificates of completion
Focused on data science skills
Flexible learning timetable

Pros
Simplistic design (no unnecessary information)
High-quality courses (even the free ones)
Variety of features
Main Features
Nanodegree programs
Suitable for enterprises
Paid certificates of completion

Pros
Huge variety of courses
Easy to navigate
No technical issues
Main Features
Huge variety of courses
30-day refund policy
Free certificates of completion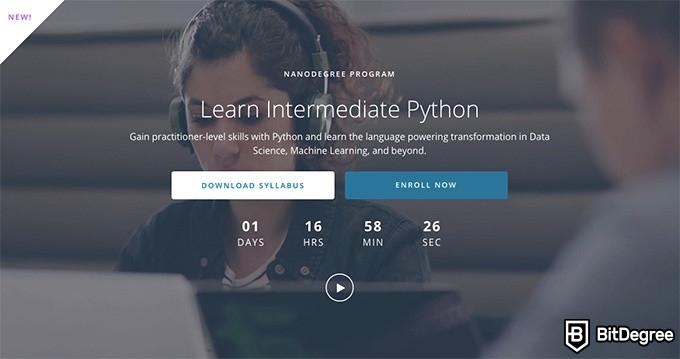 Platform: Udacity
Duration: 2 months
Price: $558
Certificate: Yes
Level: Intermediate
Where to apply? Here
Yet another great Udacity Python course. However, it's quite different from the one presented previously. The main difference is the level in Python needed to take this course. This course is suitable for those who already have basic Python knowledge.
Taking this Udacity Python course you'll have the opportunity to improve your existing knowledge and put it into practice.
So, let's briefly analyze what's so good about this course!
One thing that stands out in this Udacity Python course is that it covers so many exciting topics! Also, you'll get to try out your knowledge by doing very interesting projects. One of them is called Near-Earth Objects.
You'll get to work with data on objects surrounding earth and summarize it using Python. If your childhood dream was to become an astronaut, you can finally get closer to it by taking part in this Udacity Python nanodegree.
Another interesting project that's available here is Meme Generator. Who doesn't love a good meme? Well, if you're one of the many meme enthusiasts, you'll definitely like this project.
Also, unlike the previously mentioned Udacity Python course, which, as you know, is a beginner course, this nanodegree offers you more tangible benefits. While an Udacity intro to Python course is mandatory if you'd like to understand Python basics, this course is way more extensive.
That means that you'll learn a lot more and explore more in-depth topics. Learning more information like this comes with great benefits. While by learning the basics of Python you'll be able to do certain things with it, your knowledge will still be limited.
However, after taking this Udacity Python 3 nanodegree your skills will reach new heights. Beginner knowledge might suffice if you're learning Python for personal reasons or as a hobby, but if you're looking for a career in it you'll need some more experience in the field.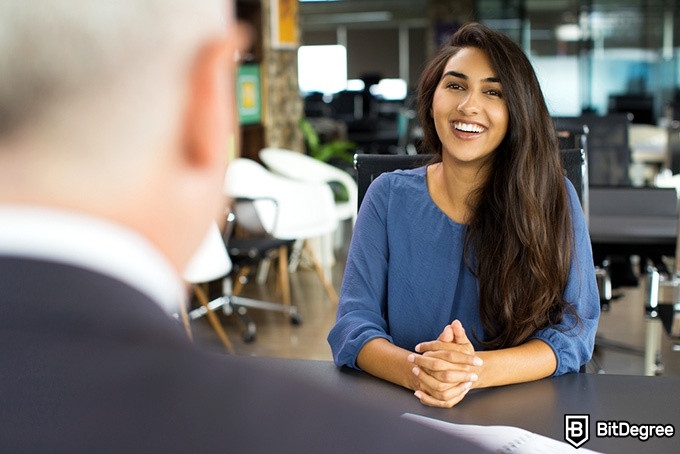 That's why I encourage everyone who is looking for a career in Python, or even if they feel the need to know a little more for personal projects, to consider taking a more advanced course such as this Udacity nanodegree.
Some careers may require more advanced knowledge, but for some it will suffice after completing this Udacity Python 3 nanodegree. However, after you're done with this course, you should definitely think of improving even further.
There are countless courses on Python and you can even find some more advanced Udacity Python courses.
If you can't find a course you like on Udacity, you have other great options, make sure to check out Coursera, DataCamp, or Udemy. All of them have their own perks which may suit your taste more.
Conclusions
Udacity Python courses are rather abundant. Looking up Python on Udacity you'll be met with various options, making it hard to choose just one. However, some courses are just more popular than others. That's more often than not for good reasons.
One of the most common choices for Python learners is Introduction to Python Programming, also known as Udacity intro to Python. The course is superior to its counterparts due to its sheer popularity.
It's popular for good reasons though, there are many perks that could be hard to find in other courses. Also, it's free to take so you can see if you like it yourself without any commitment.
If you're looking for a more advanced course, then I'd definitely advise you to check out Learn Intermediate Python Nanodegree. By taking this course, you'll get to advance your knowledge much more.
Reaching an intermediate level can open so many doors for employment and you may actually start thinking about getting a job in the field of programming. So, don't hesitate to aim for a higher level in Python programming.
If, however, you'd like to explore more, make sure to check out our Coursera Python courses or take a look at other online learning platforms such as DataCamp, Udemy, or edX to further your education even more.
Leave your honest feedback
Leave your genuine opinion & help thousands of people to choose the best online learning platform. All feedback, either positive or negative, are accepted as long as they're honest. We do not publish biased feedback or spam. So if you want to share your experience, opinion or give advice - the scene is yours!