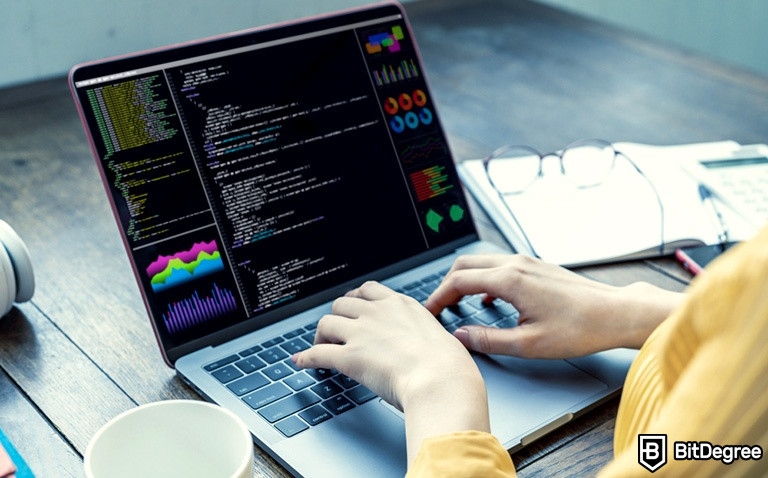 Programming seems to be everywhere, you see it in the job advertisements, in magazines talking about some of the best-paying jobs, and pretty much everywhere you go. Every modern business needs programmers. That's why Coursera Python for Everybody course got so much attention.
This extremely popular course has the beginning of entering the programming world covered. So, if you're looking for an introduction or you know some basics but haven't mastered the art of Python yet, you could definitely benefit from this course.
However, I'm sure that if you're here, you'd first like to learn a bit more about the course before diving in head-first. That's exactly what I'll cover in this article. If you're looking to learn all the ins and outs of the course, then keep on reading!
What is Python?
I know I promised to present the course in all possible lights, but we just can't do without a brief introduction to what Python actually is. In the shortest possible way to introduce it, Python is one of the many programming languages.
Latest Udacity Coupon Found:
SAVE 75%
Udacity Black Friday Offer
The best time to save on Udacity courses is now - follow this coupon to access 75% Udacity Black Friday discount on all courses & enjoy top-quality learning for less!
Expiration date : 12/02/2023
3,176 People Used
Only 97 Left
However, it's not just your usual programming language. While different languages are used for different purposes, Python kinda stands out from the list.
Python is one of these programming languages that popped up many years ago. In fact, it has been well-established since its publishing in 1991. While that might make you think that the language is outdated, it couldn't be further from the truth.
Python is constantly being updated. There are new versions popping up, as well as minor fixes to the current versions. So, with the constant updates, the language stays relevant and is not as hard to use.
What also has to be said is that it is one of the most widespread programming languages. If a person says that they know a little bit of programming, the chances are that the person means that they know Python.
One of the reasons that have an impact on this is that Python is a popular language that's often learned in schools. IT classes, while usually focusing on basic computer literacy, also involve a little bit of programming. That means that if you had IT classes at school, you're most likely to be acquainted with Python.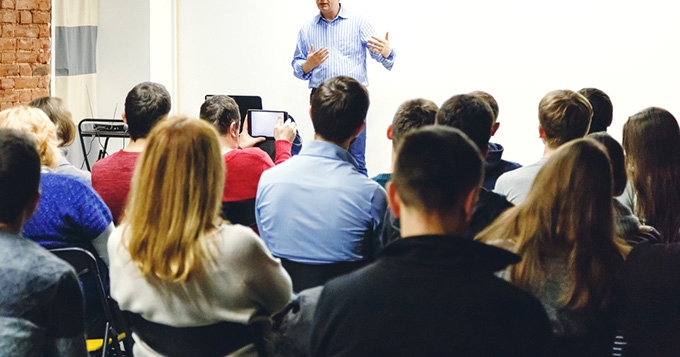 What is more, it is said to be one of the easiest programming languages. That might explain why Python is taught at schools to people who are only starting their journey in programming.
While the difficulties you're going to face when learning a language are rather individual, it is still commonly agreed that Python is not a difficult language to learn.
What might help to explain the said easiness of the language is the Python philosophy, written in the Zen of Python:
Beautiful is better than ugly.
Explicit is better than implicit.
Simple is better than complex.
Complex is better than complicated.
Readability counts.
All these points make for a great, learner-friendly language. That must be why so many people choose to learn Python.
Another reason is that it's a general-purpose programming language. That means that unlike languages like HTML (which by many isn't even considered to be a programming language), or JavaScript, which both are mostly used for front-end web development, Python can be used for many purposes.
That means that it will likely cater to a variety of your needs, be it data science, software development, back end development, and so on. Therefore, once you learn this one language, you're able to work on so many different things.
However, hate to break this to you, but Python will likely not be enough for most of the fields. While you'll be able to do some basic tasks in many fields, you'll likely need to learn more programming languages for that.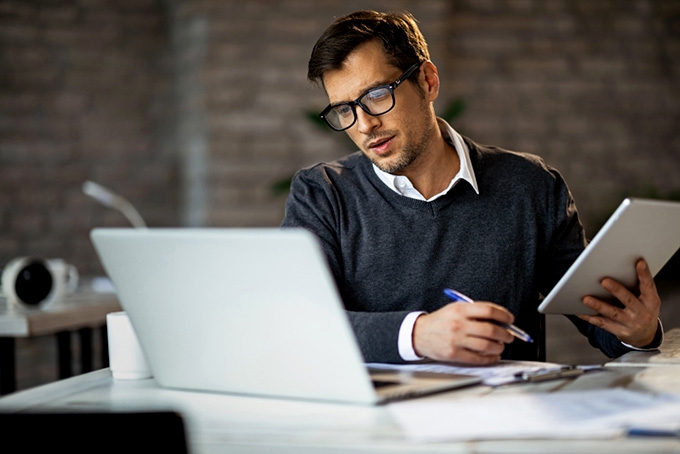 What is a bright side, is that it will be much easier for you to pick up other programming languages when you already know one. So, if you struggle with learning Python in the beginning and start dreading having to learn other programming languages, don't be intimidated.
Programming language learning is a skill that can be improved. Therefore, the more you learn, the easier it will get. So, just push through the first programming language and expect it to be easier when you learn the others later.
Python is a great beginner programming language that will help you get the basics of programming. So, Coursera Python for Everybody course will surely be a great clutch if you want to be a programmer.
Now that you know a little more about Python, it's time to finally analyze the Python for Everybody course!

Platform: Coursera
Offered by: University of Michigan
Duration: Approximately 8 months
Price: Free
Certificate: Yes (paid)
Level: Beginner
Where to apply? Here
Having talked about the Python programming language, I feel obliged to help you find ways to learn it efficiently. There are many good things to be said about Python, so it's only natural that people get interested in learning Python.
Some decide to study it in universities, some rely on youtube tutorials, while others read books on programming. All of these methods have their own perks and drawbacks, but the one that I found works the best is taking online courses.
Online courses are something you shouldn't look down upon. They provide the often needed structured learning, as well as the ability to have someone to guide you through the learning process. Also, it is easier to just watch videos than to read books.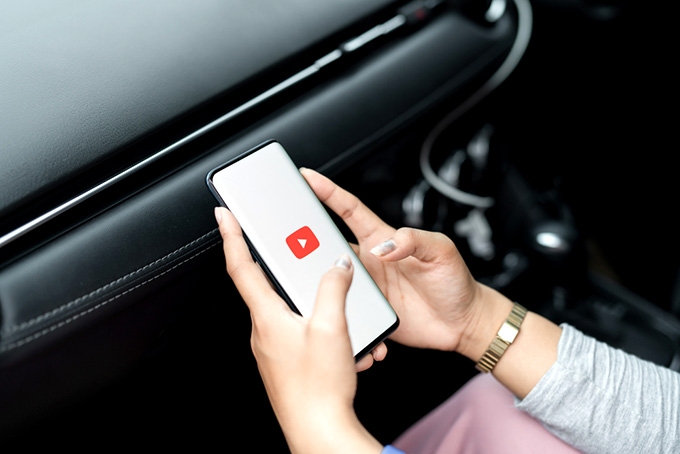 There are various courses on Python, but I'll introduce the Coursera Python for Everybody specialization. That's because I believe that it is one of the best courses that you could come across.
Me just saying that has no ground. Therefore, I will present some of the arguments why this course is a great option, as well as show some things that I didn't really like.
So, without further ado, let's get into the advantages of the Coursera Python course!
Advantages of Coursera Python for Everybody
As mentioned before, I just wouldn't recommend the course if I didn't believe it was worth it. To prove that to you, I will highlight many advantages that this course has.
Being a MOOC enthusiast myself, I want to take as many courses as possible. However, just like most of you, I have limited time, meaning that I really don't want to waste it on low-quality courses.
That's why I believe that it's important to look up what other people thought of the course. While everyone is an individual and the opinions might differ from person to person, the general consensus can tell a lot about the course.
Realizing that it's not that easy to find a well-rounded, non-biased article summarizing the main points of the course, I felt the need to bring it to you. Therefore, after reading the advantages of the Coursera Python course, I'll also show some sides of the course that might be lacking.
So, let's see what the pros of the Coursera Python for Everybody specialization are!
Beginner-Friendly
Are you a complete beginner who may have studied an unrelated field and has no knowledge of programming? Well, this course is still for you! Programming is intimidating at first. There seems to be just so much to learn, and you can't really wing it using common knowledge.
Yeah, it used to scare me too. However, there are courses that start from the very beginning. Do you want to know what you can and can't program? Do you have no idea what programs people use to write code? Do you not know where to start at all?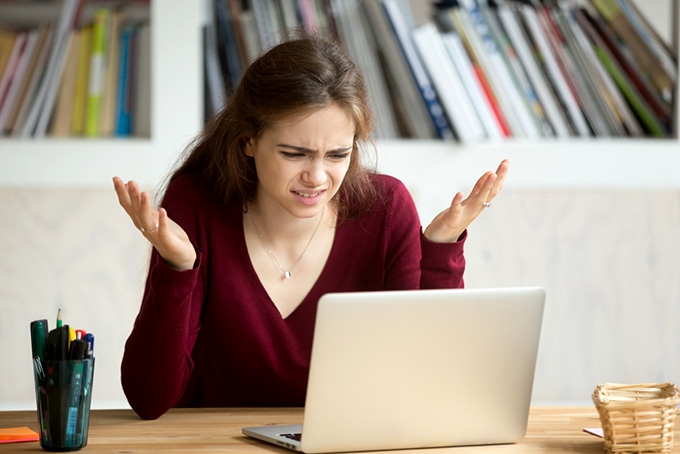 Well, this course has you covered. You'll be able to start from the very basics. Since Python seems to be a gateway to programming, this Coursera Python course keeps it in mind. Therefore, even if you are clueless about how to start, they will help you with everything.
Also, there are many Python courses for those who are already on the intermediate level. Since intermediate learners have been in the field for some time now, they already know which resources are good and which resources aren't that well-made.
Therefore, coming across a beginner Coursera Python course is a jackpot. When you're a newbie, you don't really know the best ways to learn a programming language. Therefore you need some structure.
That brings us to the next advantage.
Well-Structured
This specialization is very well-structured. If you don't really know the difference between Coursera's specializations and courses, then I'll briefly explain it to you.
A specialization is a way more extensive study track that's made out of a few courses that follow the same path. Completing a specialization, you'll have a wider array of skills than you would have if you only chose a specific course.
Specializations usually take months to finish. Therefore some people don't really like them. However, if you're serious about learning a subject, specialization is something that you shouldn't think twice about before enrolling.
A course, as the name suggests, is a shorter single course on a specific topic. It might cover a wider topic but definitely not in great detail. Courses aren't that demanding of your time, they might take only a few weeks to complete, in some cases only a few hours.
So, let's use some real-world examples for you to see the difference. Let's use this specialization. The specialization is called Python for everybody, meaning that it will cover most of Python's ins and outs.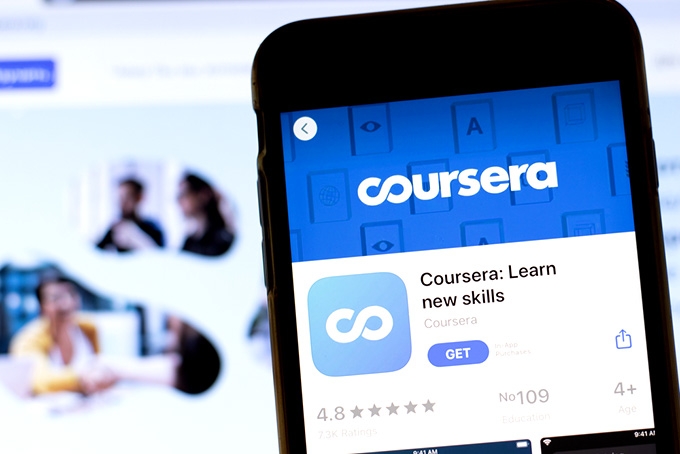 The specialization is made up out of 5 different courses. Let's take a look at the Using Python to Access Web Data course in this specialization. Keep in mind that despite the fact that the course is a part of the specialization, you can take it without taking the whole Python for Everybody.
So, the course covers a very narrow field that is accessing web data with Python. Also, it only takes 19 hours to complete. Usually, most courses take longer, so it's more of an exception than a great example.
However, as you can see, there's a great difference between dedicating 8 months of your life and completing the course in a week or two.
Now that you know the difference between specializations and courses, let's get back to the point. This specialization is very well-structured. You start with an introductory course that's called Programming for Everybody.
Coursera Deal Active Right Now:
Verified Staff Pick
100% Free
Selected Coursera Courses
Take advantage of 100% free online Degrees and Certificates on Coursera & master your skills. Follow this Coursera coupon link to access the courses.

Expiration date : 12/02/2023

2,871 People Used

Only 29 Left
By having this, you get a broader perspective on programming only to dive into the specifics of Python later. Python Data Structures course follows. So after an introduction, you start getting into specific topics of Python.
Next, we have the aforementioned Using Python to Access Web Data course, which will teach about what relation Python has to the web. Going further, we have Using Databases with Python, which continues your education in learning the intricacies of using Python.
Lastly, there is a Capstone: Retrieving, Processing, and Visualizing Data with Python course to finish the Coursera Python specialization.
This structure is actually great as I've come across some specializations that don't really start with the basics at all. Imagine immediately being thrown into the last course of this specialization without having anyone to explain the concept of programming to you. You probably wouldn't enjoy this too much, would you?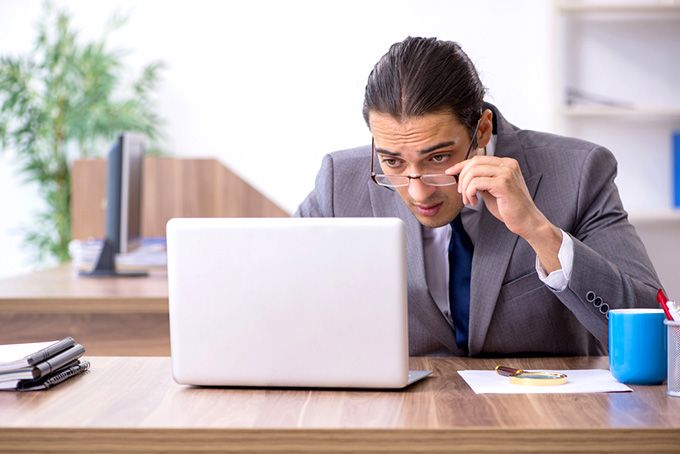 Actually, not understanding the course well is one of the main reasons why people drop out of courses and specializations. This Coursera Python course, or rather a specialization seems to understand it well, so they made it easier at first and explained the main ideas.
So, as you are now familiar with the structure of the course and now that you know that it really is made well, let's see what else it has to offer.
Ability to Get a Certification
What is also great about this course is that not only will you receive the knowledge, but you'll also be able to prove it. Certificates and diplomas are greatly valued among employers these days.
People can claim they have certain skills, but if they have no physical proof to show it, they likely won't be provided an opportunity to demonstrate their skills.
When applying for a programmer job or even freelancing, it's highly likely that you will be asked to show proof of your skills. You can do that with a portfolio but having received some more formal education is a really great sign.
While to me, it seems like there shouldn't be any courses that don't give you the opportunity to obtain a certification, some platforms don't really offer certifications. Luckily, Coursera does.
Having a certificate is not only good if you're applying for a job that requires these skills. As you might've noticed, when hiring, people evaluate your character and qualities. Showing that you're an enthusiastic person who wants to learn about different things is a good quality to have.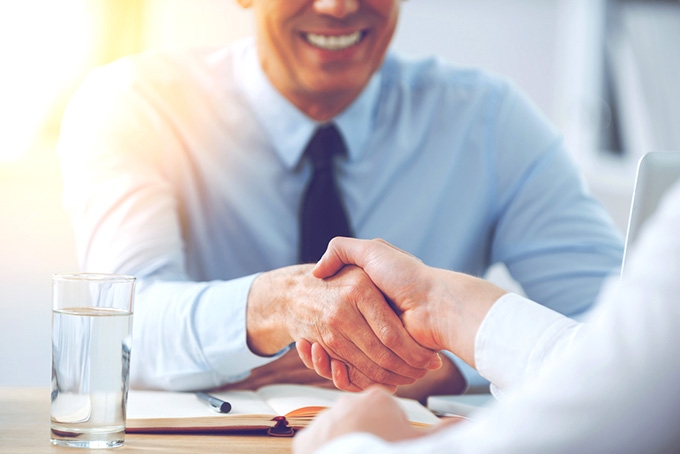 If that still doesn't convince you that you should get a certificate, then there are more reasons that I can point out. I've finished courses without having a certificate, and it just felt incomplete. This little thing can really help you achieve a sense of accomplishment.
It also gives you motivation. While obtaining knowledge is a great thing by itself, it's not something that you can really see in your life. You might not be able to implement it immediately, so you might get discouraged.
Having a real goal, it being getting a certificate, can really help you stay motivated and finish this course. So, if you feel that you might get discouraged easily, consider the possibility of attaining a certificate.
The Price
Another great thing about this Coursera Python specialization, and actually all the courses on Coursera, is that it's free to take. Yes, it's totally free, and you can get the knowledge that can change your life without spending a penny. All you'll have to do is dedicate some time to it.
This is great for those who aren't too sure about their choice of the course and would like to experiment a little. Maybe you really don't know if programming suits you or you still don't know much about how it works.
Well, guess what, you can do it all risk-free with Coursera. You simply enroll in a course and check out whether it suits you or not.
Also, if you're looking for a job, chances are that you might be unemployed currently. Savings might not be able to cover expenses such as education, despite how important it is. Good thing that you don't have to worry about that.
It's important to add that there are certain things that you'd have to pay for. However, the prices compared to some other online learning platforms are really low, making Coursera Python specialization a really affordable option.
One of the things that you get if you choose to invest in your future is a certificate. By getting a certificate, you'll get all the previously mentioned perks and be able to land a job interview way easier. So, I'd strongly advise you to pay some money and use the paid version of the course.
When you think about it, what is a better investment than investing in your future?
Disadvantages of Coursera Python for Everybody
While I still strongly recommend taking this course, I can't write a guide on it without referring to the disadvantages of the specialization. No course is fully perfect. Just because this course seems too good to be true to me, the disadvantages I've found might not seem that important to you.
However, keep in mind that people have different priorities and it might be a deal-breaker for some.
So, let's see the disadvantages.
The Length of the Specialization
While some may see it as an opportunity to receive as much knowledge as possible, it has to be said that that specialization takes some time to finish. It's not a two-week course which can be completed in a short period of time.
So, you will actually have to invest some time into learning Python if you want to become good at it. It says that it takes around 8 months to finish. However, that's the case if you only put in 3 hours of work a week.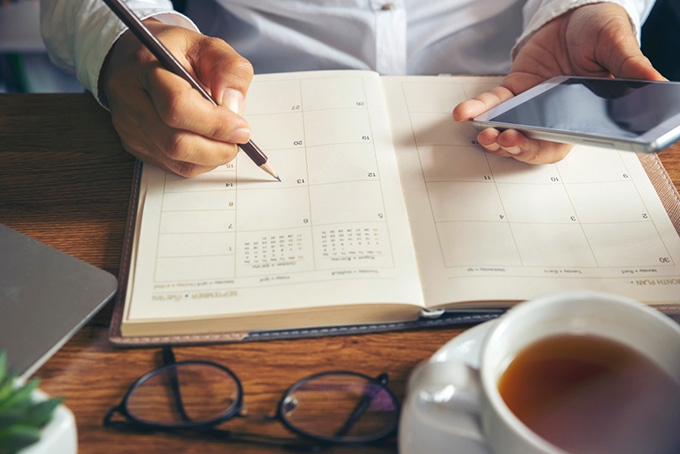 So the course really isn't that demanding of your time. Also, it offers flexible deadlines so it's not like the rules when you should finish something are set in stone. You'll be able to do it at your own pace.
However, if you believe that you don't have this much time to dedicate and that you will eventually lose motivation, I'd suggest taking a different course. Maybe you could take only one course of this specialization.
If you're not looking to apply your knowledge in the professional sphere, then you can definitely just take the first introductory course and gain lots of knowledge.
So, make sure to estimate your motivation levels and willingness to learn before choosing this specialization.

Pros
Simplistic design (no unnecessary information)
High-quality courses (even the free ones)
Variety of features
Main Features
Nanodegree programs
Suitable for enterprises
Paid certificates of completion

Pros
Huge variety of courses
Easy to navigate
No technical issues
Main Features
Huge variety of courses
30-day refund policy
Free certificates of completion

Pros
Easy to use with a learn-by-doing approach
Offers quality content
Gamified in-browser coding experience
Main Features
Free certificates of completion
Focused on data science skills
Flexible learning timetable
Only One Professor Teaching
Another drawback is that you only get one professor to teach the whole specialization. Having more professors to teach provides you with different opinions and views on the subject that you're learning, meaning that it will be easier to shape your own opinion.
When you only have one professor, it might be harder to do that. You only get to understand one person's point of view.
The problem also arises if you just simply don't like the professor. Maybe you don't like his way of speaking or the teaching methods. If you had to stick to it only for one course out of the specialization, you could just bear with it and wait until you get a different professor.
However, here you'll be stuck with one person throughout the long period.
Despite that, it's vital to say that the instructor of the course, Charles Russell Severance, is a greatly respected professor who is liked by many. So, you won't likely need to worry about it.
Also, you should keep in mind that if you really want to become an expert in the field, you'll likely have to pick up some books or start consuming some more advanced materials. So, you'll definitely have the possibility to get more insights from other people.
So, even if there's only one professor teaching the Coursera Python courses that make up the specialization, you should keep in mind that he's liked by many students. Therefore, you'll likely not have a problem with him.
Conclusions
Coursera Python for Everybody specialization is highly popular among those who want to learn Python. I'd like to say that it is for good reasons! The course has great advantages such as being free, being well-structured, being beginner-friendly, providing the ability to obtain a certificate.
However, you should keep in mind that this specialization takes a while to complete and that it is taught by one instructor, which might deter some people. Despite that, this Coursera Python course, or rather a specialization, is definitely worth a try.
Even if you end up not liking it, no one's forcing you to bear through it. The specialization is free to take, so there's no money spent on the course that you couldn't get back. So, give it a try! Check out the Coursera Python for Everybody specialization.
If you ended up not being fully convinced and would like to check out other courses, feel free to head to Coursera and simply type in the topic you'd like to learn more about.
Leave your honest feedback
Leave your genuine opinion & help thousands of people to choose the best online learning platform. All feedback, either positive or negative, are accepted as long as they're honest. We do not publish biased feedback or spam. So if you want to share your experience, opinion or give advice - the scene is yours!