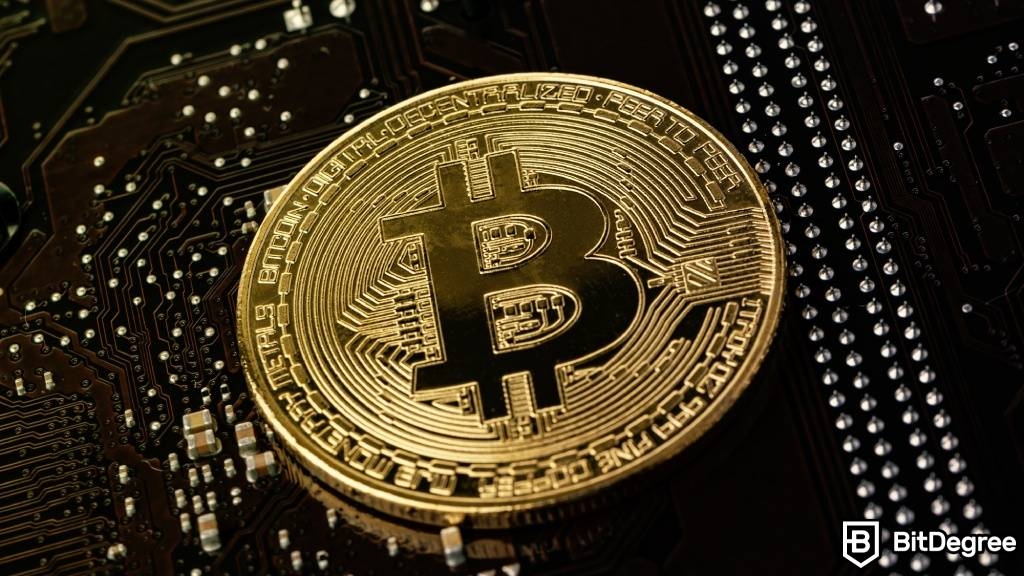 As cryptocurrency is so rapidly rising and, dare I say, starting to dominate the market, it's no surprise that it has caught the attention of both the salesman and the customer. Crypto, and especially its most popular unit, Bitcoin, has started to play an important role when it comes to buying goods and services. So, the question has to be asked - who accepts Bitcoin?
Do you remember how much of a ripple it caused when in 2021, Tesla declared they would accept Bitcoin as a payment method? Well, when the initial shock washed off, and the world was left to do something with this news, other sellers caught on to the idea.
Actually, cryptocurrencies were used as a payment way before that, but it really kicked off in recent years. Both the big players and small-scale markets started considering Bitcoin as a payment, and very soon, it spread. Nowadays, it might as well be your favorite local shop who accepts Bitcoin!
In this article, I'll introduce you to several types of markets that follow the idea and answer the ultimate question - who accepts crypto currency, or more specifically, who accepts Bitcoin?

Did you know?
Want to get smarter & wealthier with crypto?
Subscribe - We publish new crypto explainer videos every week!
What is Shiba Inu Coin? (Explained with Animations)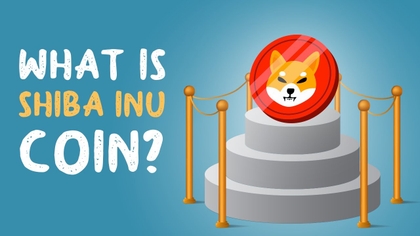 Bitcoin as a Payment Method
Now, before I jump straight into the list of who accepts Bitcoin, let me introduce you to the whole concept and perhaps answer some of the more pressing questions about the entire thing.
Latest Deal Active Right Now:
REDEEM $600 PRIZE
Binance Cyber Monday
Attention new Binance users: this Cyber Monday, you can score up to $600 in rewards by completing special tasks. Activate this amazing Binance Cyber Monday deal using the code – 49316610!
Expiration date : 05/12/2023
6,127 People Used
Only 16 Left
The Stats
At the moment, there are over 15,000 businesses worldwide that accept Bitcoin as payment.
Of those 15,000, more than 2000 are based in the United States, and we all know how wide of a crypto community and market they have. Several major companies make the list, and some of the lesser-known operators, as well. However, I'll discuss who accepts Bitcoin in the US a bit further on.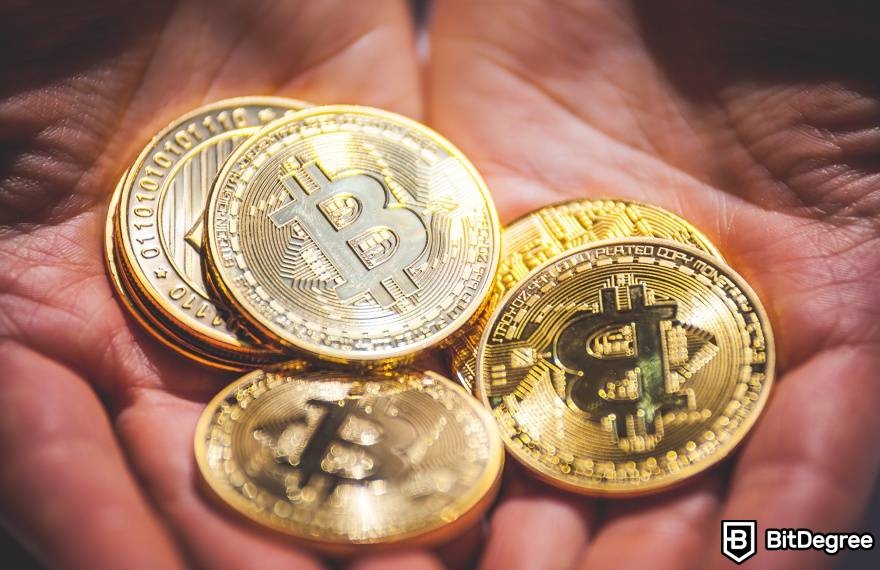 With a rapidly-growing number of Bitcoin users, some people think that eventually, Bitcoin will be legal tender in most countries! However, for now, it's still useful to know who accepts Bitcoin as a payment.
Currently, there are no solid signs that Bitcoin and crypto are going under. More and more people are discovering the joy and practicality of digital currencies, so the trend is growing simultaneously: one more region of crypto users, one more retailer who accepts Bitcoin. Not exactly like that, but you get the idea!
The Pros
If you're thinking of paying with Bitcoin the next time you're at your favorite coffee shop or a particularly crypto-savvy boutique, you should consider all the factors.
Same goes for you if you're the owner of a coffee shop or a crypto-savvy boutique. If you're running a business and are leaning towards accepting Bitcoin as payment, this is for you, too.
Global Accessibility: Bitcoin is now in-use by more than 420 million people worldwide, and the numbers are growing daily.
Besides several countries where Bitcoin is illegal, it's safe to say it's quite widespread. Its unique features as a currency, and decentralization, make it sort of a universal currency, accessible to anyone who has a way to approach Bitcoin at all.
For Customer:
Let's say you want an item available in a single region, but the legal tender in your country differs from the retailer's. If said retailer allows Bitcoin as a payment, simply put, you have found common ground. And you now have full access to the item you wanted.
For Seller:
Global accessibility is highly advantageous to retailers as well. In this case, Bitcoin is an international currency. When you accept "international money", you are seen by worldwide customers and can widen your business to be seen by many more people, bringing you profit.
Neither you nor the other party has to worry about conversion taxes or inaccessible items due to different currencies. Bitcoin lets you enjoy foreign purchasing!
Lower Transaction Fees: That's right! Technically, you're saving some money if you choose to pay with/accept Bitcoin.
Just before, I mentioned that Bitcoin is a decentralized entity. Thus, it has no central authority or a third party to carry out your transactions. So, due to the lack of an intermediary, it has little to no fees, so the whole operation costs less.
For Customer:
It's actually more expensive to use your credit or debit cards! This more straightforward way of paying also protects you from foreign transaction fees if your card and bank charge one.
And let's not forget other digital financial services, like PayPal. It may be a smooth ride, but PayPal still charges you extra if you request an immediate transfer. Bitcoin, on the other hand, does it all nearly for free and a lot quicker.
For Seller:
Same thing, really. Your business will have to spend much less on transaction fees and will ultimately save you money.
Takes Less Time: When speaking strictly of transaction time, paying with Bitcoin is usually a quicker process than most other payment methods.
For Customer and Seller:
Bitcoin confirmation and transaction times vary from day to day, depending on traffic, fees, and a variety of other circumstances. And still, it's almost certain that the retailer will reach their money a lot quicker than they would with a bank card.
Very generally speaking, Bitcoin transactions take up to an hour to process. Whereas, if it were a payment with a simple credit card, it could take up to three (sometimes more) days for the transfer to go through. Sure, the bank needs to check if the funds are actually available, and the card issuers have to clear and confirm a legitimate transaction. A lot of work takes a lot of time. But why not pay with Bitcoin, then?
The Cons
Now that I've raised that question myself (even if rhetorical), I should probably introduce you to the cons.
No Legal Protection: Typically, when the payment is done in the more common ways, both card or legal tender in cash are backed by a bank. That means that all possible disputes fall under the settlement of an official financial institution in your country.
For Customer:
Simply put - if something goes wrong with your order (like shipment or quality problems), the way it usually goes is that the bank you belong to is bound to assist you in getting your money back. That is, however, not the case with Bitcoin. You're on your own if something goes sideways.
Apart from the obvious, there's really no way to check if everything will go smoothly with the companies that accept Bitcoin, so just make sure you have some proof of good service before placing your order.
For Seller:
It's the same roundabout issue for sellers, as well. The lack of legal protection raises concerns for businesses that want complete and thorough security guarantees.
Bitcoin Volatility: If you're not completely new here, you already know that while Bitcoin is immune to inflation, it's an ever-changing constant as its price goes up and down every single day.
For Customer and Seller:
The volatile nature of crypto poses a risk to both buyers and sellers. While sellers are in danger of Bitcoin's price plummeting and their payments losing value, the buyers are concerned that the Bitcoin price chart skyrocket, and their purchase will have lost some of its value.
Historically, the latter is a bit more likely to happen, though.
Who Accepts Bitcoin?
Now that you know all the basics, it's time for me to move on to the main event - who accepts Bitcoin? Keep in mind that this is only going to be a list of the biggest business chains in the industry. Let's get right into it!

Did you know?
Want to get smarter & wealthier with crypto?
Subscribe - We publish new crypto explainer videos every week!
Crypto Fees Explained: How Not to Overpay? (Animated)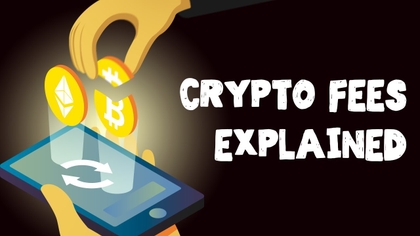 Major Companies That Accept Bitcoin
The number of major companies that accept Bitcoin as a payment method is highly increasing. While some still deem Bitcoin an uncertainty, more and more industrial giants are turning to virtual currencies and are, so far, quite successful.
| | |
| --- | --- |
| BitDegree | That's right - BitDegree fully accepts crypto as a payment option! Currently, you can pay for courses in BitDegree tokens, Bitcoin, and Ethereum. Paying in BDG tokens could also net you a 20% discount, too! |
| Microsoft | Microsoft adopted Bitcoin as one of the ways to pay for services in 2014, first accepting the asset for apps, games, and other digital services. Now, you can also top-up your Microsoft account with BTC, as well. |
| Wikipedia | It's actually Wikipedia's mother company, Wikimedia, that accepts Bitcoin. Not technically as payment, though. The digital encyclopedia accepts donations in the form of Bitcoin to help out the non-profit knowledge project. |
| Twitch | If you're a loyal viewer of the world's leading gamer streaming platform, this is good news for you. Actually, this is good news for you if you're a streamer as well. You can donate or buy Twitch Gift Cards and accept them, of course! |
| Amazon (kind of) | Now that I'm talking big names, the question comes on its own - does Amazon accept Bitcoin? Not exactly. While it's not allowed to purchase items directly, you can buy Amazon Gift Cards with BTC, and then use those to get what you need. When asked the question "does Amazon accept Bitcoin, or will it, ever?", the platform responded with a "no", but the customers are still hopeful and are waiting for an update. |
| Dallas Mavericks | The most famous professional basketball team in Dallas, the Mavs are also crypto-curious! They have been accepting Bitcoin since 2019, allowing fans to buy game and merchandise tickets. |
| Virgin Galactic | Pay with virtual currency and travel to space. Can you already feel the power of the 21st century? The world's first commercial spaceline, Virgin Galactic, now gladly takes Bitcoins as payment for seat reservations. It all sounds a bit crazy, but the Winklevoss twins actually bought legit spaceship tickets paying just with Bitcoin. |
| The Internet Archive | Similarly to Wikipedia, The Internet Archive also accepts donations, not payments per se. With its mission to bring universal knowledge, one of the biggest digital libraries gladly accepts Bitcoin to help them out. |
| ExpressVPN | One of the largest private network services in the world, ExpressVPN adopted the payment method back in 2014, also becoming one of the first major companies to do so. You need a subscription to stay protected online, and you can pay for that with Bitcoin. |
| Newegg | Since their whole thing is hardware and electronic equipment, they found it really fitting to be someone who accepts Bitcoin. But that's not the only exciting thing about the company! At Newegg, you can buy a Bitcoin Starter's Mining Set and get a head start to being a real crypto master. |
| Dell | Known for its top-quality hardware and computers, Dell is in a solid partnership with Coinbase, making your payments for servers, laptops, and storage devices much easier. However, this payment availability depends on Bitcoin's value variations. |
| PlayStation | Undoubtedly the widest-known video gaming brand in the world, PlayStation has been welcoming to Bitcoin, but only partially. The whole process is very similar to Amazon's, where you can only purchase gift cards, but not the product directly. |
Now that you can see these big names that have been successfully using Bitcoin as a payment method, it should certainly make you wonder if you should try it for yourself. If it doesn't, I can move on further and introduce you to even more major companies that accept Bitcoin. Are you ready for some more industrial titans?
Real Estate Companies That Accept Bitcoin
Even though it seems a bit unconventional to use crypto to buy real estate, it can be extremely useful, as well. For now, let's just go over some of the best-known real estate companies that accept Bitcoin.
| | |
| --- | --- |
| Magnum Real Estate Group | Even if you're not a New Yorker, you've probably heard the name. Magnum Real Estate Group was the first one of its kind to accept Bitcoin for a primary property and has recently even received a payment of 29 million USD in Bitcoin! |
| Blooming Sky | Also based in New York City, Blooming Sky has been accepting Bitcoin for a while now. However, both the buyer and seller must be mindful of the whole process - real estate prices are converted according to the situation Bitcoin is in at the moment of the upcoming transaction. |
| Caruso | Let's leave New York alone for a while. Caruso is one of the top real estate agencies based in LA, known for loudly stating that paying with crypto is much more efficient! They are also in partnership with Gemini, which helps once buyers want to pay for their property. |
| Sand Key Realty | Buy a 4-bedroom apartment or a whole beach house with just Bitcoin! That's the main idea behind Sand Key Realty, a Florida-based company seeking to ensure quick and safe transactions while acquiring properties. |
| Title Partners of South Florida Inc. | Since we're talking about Florida already, let's have a quick look at Title Partners of South Florida. One of the most prominent real estate companies that accept Bitcoin and other crypto currencies, they say that crypto will revolutionize the whole industry. |
| One Sotheby's International Realty | Selling houses and apartments all around the US, the company has been successfully using Bitcoin, ensuring that it increases the speed of the whole contract going through, as you can step around many documentations. |
| Kuper Sotheby's International Realty | The company is your best chance at buying real estate in Texas, known for its credibility and professionalism. And now, for Bitcoin, as well! According to the agents working there, everything goes smoothly once you use crypto as a payment method. |
| IDONEUS | IDONEUS helps you acquire luxury experiences and assets, including, but not limited to, beach villas and boutique hotels. The company finds the best place, contract, and payment so that you have to do as little as possible. And you can pay for everything in Bitcoin! |
| Lodgis | A nice change of space! Lodgis is one of the best local services to help you rent or buy a place in Paris. They accept Bitcoin in return for furnished apartments and fully equipped workspaces. |
| Forsyth | One of Sydney's most respected and best-known landholding agencies, Forsyth is also the first among several real estate companies that accept Bitcoin in Australia. Celebrating over 120 years of success, they are flourishing with the help of cryptocurrency. |
The truth is there are major advantages to buying and selling real estate with crypto. It makes for a much quicker and easier transaction, not to mention that there are companies that let you use your crypto as collateral to get a loan for property purchasing!
Of course, you have to be mindful of Bitcoin's and crypto's overall volatility, but if you're responsible with the whole process, generally, you shouldn't have many problems.
Also, keep in mind that individual sellers also have the same opportunities. If you reach an agreement, you can carry out the same transaction as you would when using a real estate agency.
Retail and Marketplaces That Accept Bitcoin
Obviously, if you can buy a home using virtual currency, you can definitely buy a simple item from the store! Plenty of retailers and both in-contact and online marketplaces accept Bitcoin, so let's discuss at least some of them.
| | |
| --- | --- |
| ETSY | ETSY is one of the best online marketplaces for those looking for something handmade and unique. Keep in mind that ETSY, as a whole market, doesn't accept Bitcoin, that depends on the individual sellers. The number of crypto-friendly vendors is rapidly increasing, though! |
| Crypto Emporium | The name speaks for itself, doesn't it? Crypto Emporium is one of the biggest and first-of-its-kind online retailers, allowing you to purchase a wide variety of items using only Bitcoin or other crypto currencies. And when I say wide variety, I mean anything from watches to cars! |
| Rakuten | A well-known name not only among the Japanese but also the rest of the world, Rakuten has over 70 services and three main operating systems, but for now, we're only focusing on shopping. With Bitcoin, you can buy anything from daily lifestyle items to exclusive products. |
| Home Depot | America's most famous home improvement store is now among the companies that accept Bitcoin! Well, kind of. Just like Amazon or PlayStation, first, it requires for you to buy gift cards. Home Depot can also assist you in converting your crypto to fiat currency and vice versa. |
| Ralph Lauren | One of the biggest retailers and fashion brands, Ralph Lauren lets you update your whole wardrobe if you wish, with Bitcoin only! However, I'd like to note that they only allow crypto transactions at the in-contact store in Miami, at least for now. Keep checking for updates! |
| Gyft | I mentioned gift cards at least several times now, as, in some cases, they are the only way to buy with Bitcoin. However, Gyft is the ultimate store to find all kinds of different gift cards in one place. And sure, you can purchase them with Bitcoin! |
| Reeds Jewelers | One of the biggest jewelry shops in the US, spanning over 13 locations worldwide, Reeds Jewelers has been crypto-friendly since 2014. With a quick Bitcoin transaction, you can buy a luxurious watch, an engagement ring, a Pandora charm, and many others. |
| BitDials | The world's first and finest crypto-only luxury marketplace, BitDials, accepts only cryptocurrency as payment. They mainly provide the most glorious, extravagant watches you can buy with Bitcoin. |
| Bitcoinshirt.co | Very niche, true, but still, Bitcoinshirt.co deserves a spot on the list. Known for selling funky Bitcoin merchandise like shirts, jumpers, and hats, the store only accepts crypto as payment for their innovative designs, which is very fitting. |
| Jompashop | While there is a group of customers saddened that Rolex Watches are not among the companies that accept Bitcoin or any other crypto, they have found their heroes in Jomashop. You can now buy luxury accessories with only Bitcoin. |
Shopping became an easy task the minute it went online, but add Bitcoin as payment, and you can effortlessly get the items you want! Luckily, a good number of retailers have partnered with cryptocurrency exchange platforms like Coinbase or Binance to help carry out the transactions, so you won't have any trouble. All you need is some knowledge of crypto and Bitcoins in your crypto wallet!
Car Companies That Accept Bitcoin
At this point, is there anything you need for basic survival that you cannot buy with Bitcoin? You can obviously buy clothes, entertainment, digital assets, and even real estate. So, it's only logical that cars make the list.
Despite the general opinion, it's not only Tesla that accepts crypto. And the only one it recognizes at the moment is Dogecoin, anyway.
Right now, there are multiple car companies that accept Bitcoin as payment, so it's a very real possibility for you to buy a vehicle with virtual money.
| | |
| --- | --- |
| Lamborghini | Since 2017, Lamborghini Car Dealership has been accepting Bitcoin payments, thus inspiring many other luxury car companies. You can buy a supercar on the CryptoExchange marketplace with minimal transaction fees! |
| Bob Moore Auto Dealers | One of the more versatile car companies, Bob Moore Auto Dealers, accepts Bitcoin and other cryptocurrencies to buy Audi, Cadillac, Chrysler, Dodge, Ford, Jaguar, Jeep, Land Rover, Maserati, and many others! Pick out a favorite and start trading. |
| BMW | You'll have to look closer for when you want to buy a BMW with Bitcoin because not all locations and BMW car dealerships allow that, but generally, yes, you absolutely can buy a BMW with your crypto. And a brand new BMW, mind you! |
| Classic Recreation | With an entirety of talented technicians and craftsmen who accepts Bitcoin, Classic Recreation is an absolutely awesome car dealership based in the US. They will customize, modify, and recreate your vehicle for crypto. |
| Post Oak Motor Cars | Specializing in exclusively luxury cars, Post Oak Motor Cars was the first of its kind to accept cryptocurrency as a payment. Global accessibility is one of the main reasons they went for it - the dealership wanted to make sure that their cars would be available to customers worldwide. |
| E-Z Rent a Car | Pretty self-explanatory, right? Oftentimes, renting a car can prove to be difficult, with the dealerships holding on to your card information and other important data. E-Z Rent a Car is all about quick and comfortable transactions, easier for both the company and the customer. |
| AutoCoinCars | If you've ever wanted to buy Porsche with Bitcoin, now is the time. AutoCoinCars dealership has plenty of options for buying famous sports cars, luxury cars, and your popular everyday-use ones. |
| BitCars | Successfully managing a Bitcoin-based watch company, BitCars offers great deals of Bitcoin for a Ferrari nature. Currently, they are selling Mercedes-Benz, Lamborghinis, Bentleys, Audis, Rolls-Royces, and Teslas. Their website states that BitCars started selling Teslas for Bitcoin much earlier than Elon Musk! |
| Ferris | Heaven on Earth to Ferrari fans, Ferris offers all kinds of models, including Ferarri Testarossa and Ferarri 488. You can purchase both vintage and modern cars using only your crypto wallet and Bitcoin. Ferris is one of the very few South African companies that accept Bitcoin. |
| HGregoire | HGregoire, or simply HGreg, is one of the first car companies that accept Bitcoin. And I'm talking - globally. The dealership was among the first genius minds to connect crypto and automotive, so it definitely deserves a mention. |
Same as with the real estate business, private sellers can also sell cars and accept Bitcoin as payment. Some may even demand it this way.
Of course, you have to be mindful of the Bitcoin prices varying as you go, but if you do the whole process quickly, you are at no risk of dramatic changes. However, for it to be easier to keep an eye on crypto trends and Bitcoin predictions, I suggest educating yourself on the subject a bit.
Fast-Food Chains That Accept Bitcoin
Can you buy something as basic as food with Bitcoin? Sure! There are many fast-food chains that are crypto-friendly, and some of these are bound to be your favorites.
| | |
| --- | --- |
| Burger King | One of the most popular fast food chains in the world, Burger King, has been experimenting with integrating Bitcoin as a payment method, but hasn't always been successful. However, while it didn't pan out as planned in the Netherlands or Russia, Germany, Venezuela, and Brazil are still trading Bitcoin for burgers. |
| Kentucky Fried Chicken | Just like Burger King, KFC didn't manage to transfer the majority of their restaurants to crypto payments. Yet! For now, only Canadian KFC has managed to adapt to Bitcoin, but the numbers should increase. |
| Subway | Quite surprisingly, Subway was actually one of the first major companies to adopt Bitcoin as a payment method. They were first open to the idea in 2013 and have since grown rapidly in terms of accepting crypto. |
| Pizza Hut | Back in November 2020, Pizza Hut surprised Venezuelans by allowing Bitcoin payment. At the time, the country was scared of money inflation and difficult economic regulations, so Bitcoin came at the best possible time. It is estimated that about 3 million residents own and actively use crypto. |
| Chipotle | Chipotle and its owner Chris Brandt, who accepts Bitcoin as a revolutionary currency and the next best thing, have said that they are willing to build the next generation of Chipotle fans by connecting to Web3. Most of Chipotle's restaurants now accept Bitcoin. |
| Starbucks | Get your favorite coffee for some Bitcoin! You can now pay for your drinks directly at the restaurant or top up your Starbucks card. |
| Tim Hortons | The donut and coffee chain based in Canada jumped on the trend when others did. Following the pattern, most of Tim Horton's Bitcoin-friendly restaurants opened up in Venezuela. |
| McDonald's | While it's not quite as spread out as Chipotle, McDonald's still has quite a few restaurants worldwide that accept Bitcoin as a payment method. All McDonald's locations in El Salvador are Bitcoin-friendly, obviously, and recently Switzerland joined the list! |
Before you go off and buy food with a card or cash, do some quick research. Maybe your restaurant location accepts Bitcoin? It's highly possible since more and more regions are becoming very well-versed in crypto. Let's discuss a couple!
Bitcoin in the United States & Asia
I'll shortly go over these two major regions and talk through both of their relationship with Bitcoin and crypto overall. Not only is it important to know what's happening around the world, but it's especially useful to keep an eye on the crypto movement if you're generally interested or considering it as payment.
You can always follow, let's say, a newsletter to cover more, but staying true to the tutorial of "Who Accepts Bitcoin?" I'll only talk about these two!
Who Accepts Bitcoin in the US?
It's amazing that with such inconsistency regarding crypto regulations, the US manages to stay one of the biggest crypto markets in the world.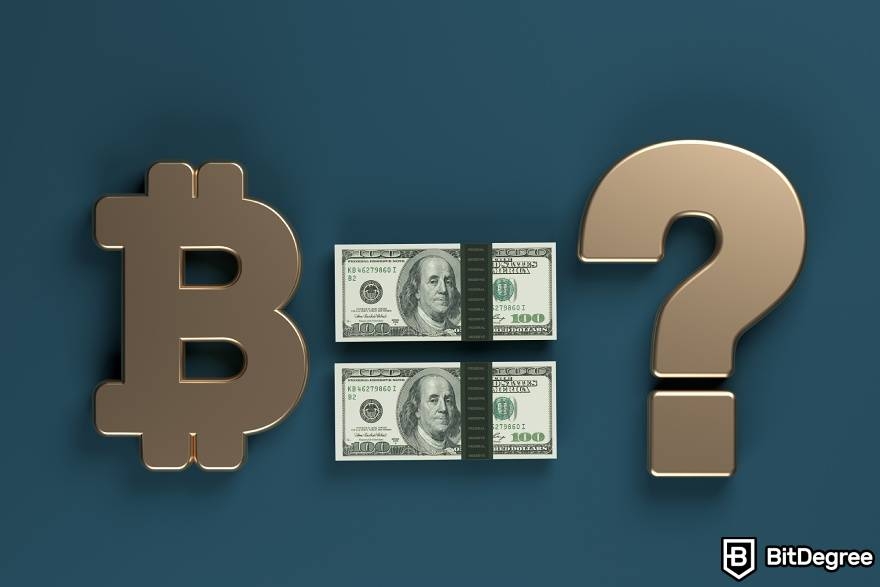 As I mentioned, over two thousand crypto-friendly businesses are based in the US. There could be a whole other article with the name "Who Accepts Bitcoin in the US?" but let's stick with a subchapter.
You can always go back and check the main list just above, but to answer your question of Who Accepts Bitcoin in the US? generally (it wouldn't be quite as productive to list every single business), I can say with confidence - most of what you're looking for. That includes restaurants, retailers, airlines, hospitality, entertainment, travel, technology, automotive, and others.

Pros
A very well-known crypto exchange platform
More than 500 different cryptos available
Two-factor authentication
Main Features
Over than 100 different cryptocurrencies available
Strong security
Small withdrawal fees

Pros
Secure and reliable
Low fees
A good amount of fiat currencies accepted
Main Features
Reputable exchange
Multiple fiat currencies are accepted
Relatively low trading fees

Pros
Anonymous trading
Secure
Supports a variety of cryptocurrencies
Main Features
Easy to use
Low fees
Good security
Who Accepts Bitcoin in Asia?
If the US is a bit hazy with its crypto regulations, Asia is even more so. Several Asian countries have banned crypto, yet, just like in the US, some are extremely crypto-friendly.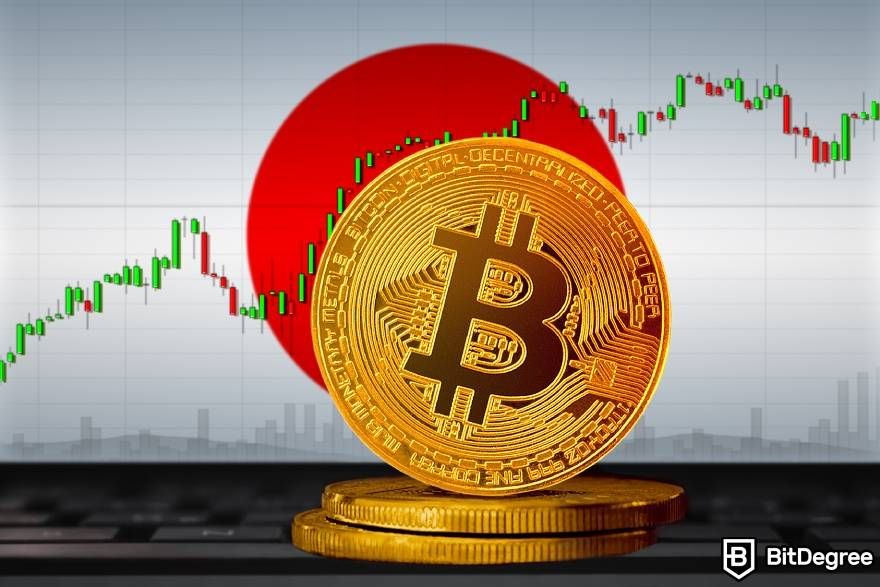 For example, Japan has many markets that accept Bitcoin as payment. Electronics retailers, several restaurant chains, bars, clubs, and even hair salons. Basically, the convenients of everyday life.
Singapore is also very open to the idea. Continent-wise, the country is a leader in accepting blockchain technology. Every day, there's a new businessman who accepts Bitcoin and introduces yet another corporation to the crypto-friendly market.
Conclusions
Firstly, you should grasp the general concept of how big Bitcoin and crypto payment is getting. Even if the initial wave has passed, crypto and Bitcoin are still at their peak and are adopted by more and more businesses.
Of course, there are both upsides and downsides to this, but if you've read the "Who Accepts Bitcoin?" tutorial carefully, you already saw that it has more pros. Still, being mindful of the whole process before you make a decision is wise.
As you can see, more and more major companies, retailers, car dealerships, fast food chains, and even real estate corporations are open to accepting Bitcoin as payment. Especially if you're in the US or Asia, as their markets are expanding enormously, whether it be with the help of major crypto exchange platforms, or else.
With this recap in mind, I hope you enjoyed my "Who Accepts Bitcoin?" tutorial and found it helpful. Thanks for reading, and good luck!
About Article's Experts & Analysts