Arizona has a chance to become the first US state to have Bitcoin (BTC) as legal tender.
Wendy Rogers, an American politician serving as a member of the Arizona State Senate, has issued a bill suggesting to make Bitcoin (BTC) legal tender in Arizona.
According to the tweet shared by the Senator on January 25th, Rogers launched several bills related to blockchain and cryptocurrency.

Did you know?
Want to get smarter & wealthier with crypto?
Subscribe - We publish new crypto explainer videos every week!
What is an NFT? (Explained with Animations)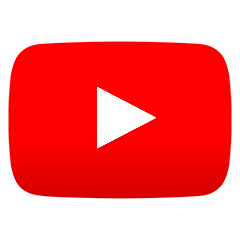 In her tweet, Wendy Rogers cited data from Goldman Sachs, which called Bitcoin (BTC) "the best-performing asset in the world this year."
Therefore, it comes as no surprise that the Arizona State Senator is offering lawmakers to declare Bitcoin legal tender in the state. It is worth noting that if Senate agrees with Rogers' proposal and makes BTC legal tender, Arizonians will be able to use cryptocurrency to pay taxes, public charges, or make debt payments.
The picture in the politician's tweet revealed that Rogers is submitting seven bills. Some of them appear to offer to excerpt cryptocurrencies from property taxes, prohibit blockchain technology tax fees, and allow state agencies to make payments using cryptocurrencies.
If lawmakers pass the bill and Bitcoin becomes legal tender in Arizona, it would be the first state in the United States to have cryptocurrency as legal tender. Bitcoin is legal tender in El Salvador and the Central African Republic.
It is worth noting that it is not the first time Wendy Rogers has attempted to pass the bill making BTC legal tender. Last year, a similar draft did not receive support from Arizona's lawmakers.
Despite unsuccessful attempts, Rogers continues to push Bitcoin's presence in the state. The State Senator would often use Twitter to discuss Bitcoin-related matters. In a tweet shared in April, the politician emphasized that "digital money" shouldn't be controlled by central banks.
Arizona's residents will soon vote for one of the crypto-related initiatives. The state of Arizona is proposing a change to its constitution that would make virtual currencies, such as Bitcoin (BTC), exempt from property taxes.