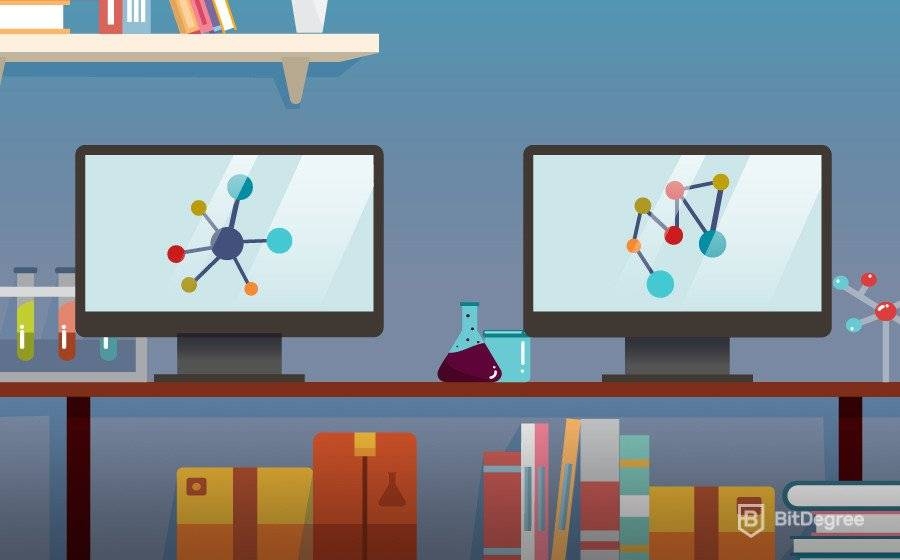 So, you've been researching "Bitcoin" and "Blockchain", and you keep stumbling across the term "Decentralization". But what does decentralization mean? Well, today I am going to define decentralized in simple terms so that anyone (including you!) can understand it. That's why I'll make a centralized vs decentralized comparison.
Decentralization is one of the most important benefits of using a blockchain protocol, so it's really important that you understand the advantages it can bring to today's society.
In this Centralized vs Decentralized guide, I will start by explaining what centralization means, along with a list of its disadvantages.
After that, I will then explain what decentralization is, and what makes it so different. To make things easier for you, I will give you some examples of the different industries that could benefit from using a decentralized system.
By the end of the reading my Centralized vs Decentralized guide, you will have all the information you need to decide which system you think is better.
So, what are you waiting for? Let's start by exploring the term "centralization"!

Did you know?
Want to get smarter & wealthier with crypto?
Subscribe - We publish new crypto explainer videos every week!
How to Trade NFTs Safely? (Animated Explainer For Beginners)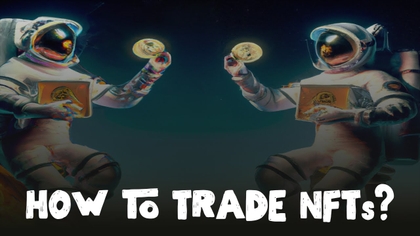 What Does Centralization Mean?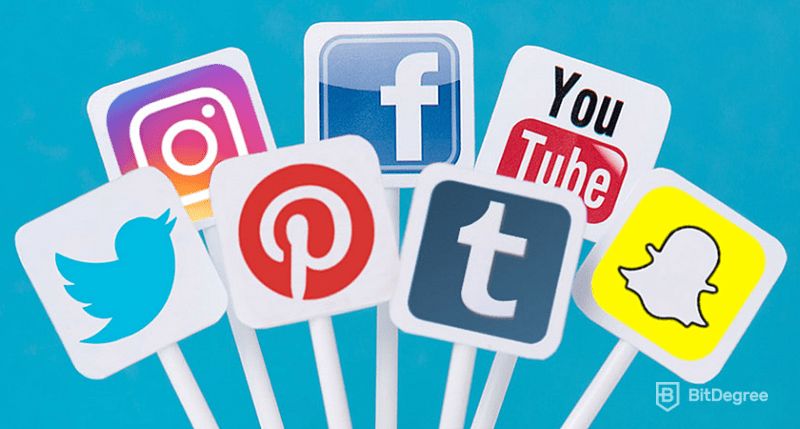 Before I explain the exact meaning of centralization, I want you to think about some of the systems that you use every day. Whether it's Facebook, YouTube, Twitter, your bank account, or practically anything else that you use — these are all controlled by a centralized authority.
This means that for a data transaction to be verified, a third-party intermediary must do this on your behalf. Let me explain this further by using the example of Yahoo…
Imagine that you want to send your friend a private email containing some funny pictures from a party. You sign in to your Yahoo account, type up the email, upload the pictures, and then send it to your friend. At this moment in time, think about what information Yahoo has on you.
When you first registered an account with Yahoo, you had to provide your personal information, such as your full name, nationality, and date of birth. After that, every single email that you send is stored internally on the Yahoo centralized servers.
This means that you must trust that Yahoo will keep all of your data private. Furthermore, you also need to trust that they won't use this data for their benefit, such as selling it on to advertising companies.
Which, as we now know, can often be the case. In 2015, Yahoo experienced one of the biggest hacks of all time. A group of hackers was able to gain access to their centralized servers, allowing them to view private emails within millions of accounts.
The reason they were able to gain access to all of this information was that Yahoo uses centralized servers. If this central point of failure is hacked, then the entire network is at risk.
To clarify, I have identified three main issues with a centralized system.
You have to trust that the centralized organization are going to keep your data safe
They have full control over the system and your data
If the main servers are compromised, data is at risk
These issues are not just related to Yahoo, but almost every single system that you ever use. So, now that you know what centralization is, the next part of my Centralized vs Decentralized guide is going to define decentralization.
What Does Decentralization Mean?
Before I give you some real real-world examples of a decentralization definition, I thought I would explain some of its main features. Firstly, decentralization was first made possible using blockchain technology.
The first-ever blockchain was the Bitcoin client, which was created in 2009. When somebody sends Bitcoin to somebody else, transactions are not verified by a centralized authority.
Instead, anybody can hook up their computer to the Bitcoin system to help verify a movement of funds. Each device that is connected to the system is called a "node", and in total there are thousands of independent nodes all helping to operate the network.
This means that for the network to be hacked, hackers would need to take control of every single node — this is almost impossible. This also means that the blockchain is the safest and most secure way to send and receive funds.
However, the important thing to remember is that decentralization isn't just for financial transactions. As I will explain further down, decentralized systems can be used in almost every industry in the world!
The second thing to remember is that people don't need to identify themselves to interact with a decentralized system. They simply use a private and public key, meaning they can remain anonymous.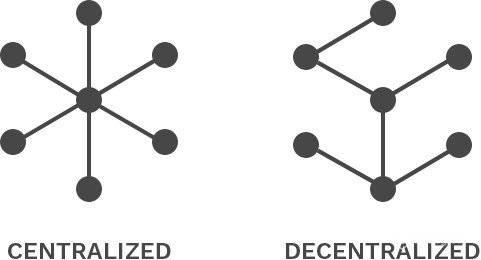 Thirdly, a decentralized system that operates on the blockchain is controlled by no single authority, nor is it backed by any centralized government or nation-state. Instead, control is distributed fairly to anyone that wants to use the system. This makes society fairer as it takes control away from powerful corporations. Overall, these benefits would have made it near impossible for the Yahoo servers to be hacked in 2015.
So, now that you know what decentralization is, in the next part of my Centralized vs Decentralized guide I am going to give you some real-world examples of how decentralized systems could make the world a better place.
Centralized vs Decentralized: Use Cases
Payments System
The obvious starting point would be to talk about the global payments system, as this was the original idea behind the world's first decentralized cryptocurrency – Bitcoin. Every single bank in the world operates on centralized servers. This means that they have access to your entire financial activities.
They know how much you are paid, where you spend your money, who you send your money to and everything else related to your bank account. Furthermore, if somebody was able to get hold of your internet banking password, or even worse, hack the bank's centralized servers, they would have access to all of this information. If the centralized servers failed (which happens all the time), then you could be denied access to your funds.
When we compare centralized vs decentralized, a decentralized payment system solves all of these issues. When you use a cryptocurrency to send or receive payments, you don't need to rely on a third party to confirm the transaction. This is why Bitcoin and some other cryptocurrencies are called "peer-to-peer digital currencies".
As there is no requirement for a third party, fees are substantially less and in some cases are practically free. This makes cryptocurrencies perfect when sending or receiving a payment from somebody in a different country, as companies like Western Union charge high amounts.
Decentralized systems are borderless, so it makes no difference if you are sending someone money to somebody in your home town, or someone on the other side of the world. It takes the same amount of time and the fees are the same.
Your funds are also much more secure when using a decentralized system. The only person that has access to your money is you because you are the only one that has the private keys to access your funds. If you follow the correct safety measures, nobody can find out what these private keys are.
Overall, a global payment system that is decentralized has the following advantages.

PROs
✓
No third party can access your information
✓
Quick transactions globally
✓
Cheap transactions globally
✓
Transparent — everyone can see the transactions that have taken place on the network
✓
Secure
✓
No central point of failure
Government Voting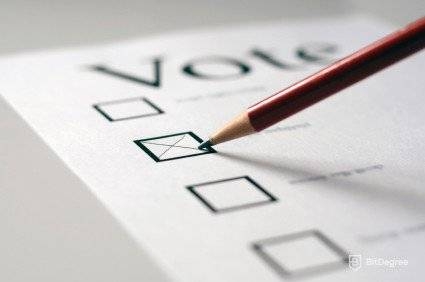 For the next example in this Centralized vs Decentralized guide, I am going to discuss government voting. In the majority of countries, governments are elected by their citizens in regular elections. This process should be simple, everyone should be allowed one equal vote, and it should be carried out in a fair and transparent process.
However, even in the Western world, this isn't always the case.
In the most recent U.S election of late 2016, Donald Trump, from the Republican Party, won — making him the new President. During the election, every citizen over the age of 18 had the chance to vote for the president they wanted, which of course is the fairest way to run the vote.
However, there were lots of media reports and conspiracies soon after which were claiming the vote had been manipulated. There was even a full investigation of whether the Russian Government somehow manipulated the process. However, because the public cannot access the voting data, there is no way for people to know whether this is true or not.
Not only this, but there have also been times where governments have fraudulently won an election by manipulating the votes.
One such solution to these threats is voting on a decentralized system. This system is transparent and would allow all voters to view where each vote is coming from, and the legitimacy of each vote. It would guarantee that people only get one vote, and there could be no way for the decentralized government voting system to be manipulated.
There is one cryptocurrency called VoteCoin, which has created a cryptocurrency that will allow people to vote on a safe, secure and anonymous platform, ensuring that the result is fair and transparent. I wonder how long it will be until the first decentralized government vote takes place on an application similar to this.
To summarize, here are the advantages of a decentralized voting system.

PROs
✓ No chance of election fraud or manipulation due to the transparency of the network
✓ No possibility of threats from government forces due to anonymity
So, now that you know about a possible decentralization government election sector, the next part of my Centralized vs Decentralized guide is going to look at energy.
Energy
Electricity is a human right that all citizens should have. Whether it's to light your home, power your cooker and simply heat your water, electricity is needed by all of us.
However, the current centralized system is everything but fair.
The standard process works like this: a private, centralized organization acts as a middleman between the citizen and the national grid. The national grid is the infrastructure that connects people's homes to the electricity supply.
However, these centralized third parties choose how much they charge people, meaning that they make huge profits on something that should be classed as a basic human right. I am not saying that electricity should be free, but there is no need to have a centralized third party charging us ridiculous prices.
One solution that is currently being built is by a decentralized organization called PowerLedger.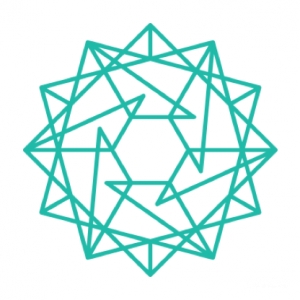 By using blockchain technology, they have developed a system that cuts out of the middleman. Here's how it works:
John has solar panels on his house and uses the electricity he needs.
John has extra electricity left over, which he plans to sell.
Normally, he would have to sell it back to the electricity company, however, with the help of PowerLedger, he can sell it to someone else directly at a fair market price.
His readings are posted on to the public blockchain, and anybody in the local area can buy the extra electricity from him.
Not only does John get a better price, but so does the buyer.
All of this can be done without the help of a centralized third party.
As you can see from the above example, by cutting out the third party, both the buyer and seller get a better deal for their electricity. Nobody can cheat the system because everything is available to view on the blockchain. To make things even more secure, the buyer and seller can trade using a cryptocurrency, which allows for an almost instant and free transaction.
Here's an overview of the advantages:

PROs
✓
 The fair market price for both the buyer and seller
✓
No need for a third party (who profits off both the buyer and seller)
✓
Buyer pays in cryptocurrency, which is quicker and cheaper than traditional payment methods
So, now that you can define decentralized in the energy sector, the next part of my Centralized vs Decentralized guide is going to look at something called the internet of things…

Pros
A very well-known crypto exchange platform
More than 500 different cryptos available
Two-factor authentication
Main Features
Over than 100 different cryptocurrencies available
Strong security
Small withdrawal fees

Pros
Secure and reliable
Low fees
A good amount of fiat currencies accepted
Main Features
Reputable exchange
Multiple fiat currencies are accepted
Relatively low trading fees

Pros
Anonymous trading
Secure
Supports a variety of cryptocurrencies
Main Features
Easy to use
Low fees
Good security

Did you know?
Want to get smarter & wealthier with crypto?
Subscribe - We publish new crypto explainer videos every week!
Can Russia Use Crypto to Bypass Sanctions? (Animated)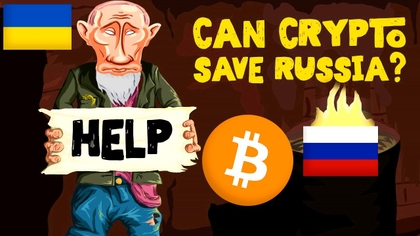 The Internet of Things
The internet of things, otherwise shortened to IOT, is a new and exciting term that is a result of cryptocurrency and blockchain technology. In its simplest form, IOT is used to describe devices that are connected to the internet.
Back in the early days of the internet, only desktop computers could connect to the World-Wide-Web, followed by laptops and then mobile phones.
However, the IOT takes things one step further, whereby practically every device can be connected to the internet. Whether it's your washing machine, car, TV or bath, every physical device can be improved by constantly being connected to data.
All of the above examples currently exist in a centralized system. For example, it is now possible to buy a car that drives itself. These driver-less cars connect to the internet and can take you to your destination without you needing to do anything.
However, this data is controlled by a centralized system. This means that if the system ever failed or even worse, was hacked, then the data that is being sent to the car could be corrupted. As you can imagine, this could be life-threatening.
Not only this, but the centralized company that manages the data also has access to all of your information. They know where you have been, where you live, where you work and what times you go. This is a lot of private information that the centralized system has on you. Think about what they could do with this information… Sell it on to advertising companies? Share it with insurance companies? Or even worse, give it to the government?
Moving the IOT to a decentralized system would remove all of these possibilities. All of the data could be stored on the blockchain, and it would never reveal any private information, nor would the data face the risk of being hacked.
The example of a driverless car could be applied to every single device in the world. It could make broadband decentralized, GPS decentralized, telecommunication decentralized and much more! Here is a summary of the benefits decentralization would offer to the internet of things:

PROs
✓
User data would be kept private
✓
Near impossible for hackers to access data
✓
No chance of the system failing
✓
Anonymous, only the individual with the private key can access information
So, now that you know how decentralization could benefit the Internet of Things, the next part of my Centralized vs Decentralized guide is going to look at whether decentralization will ever play a big role in society.
Centralized vs Decentralized: Which Will Rule the Future?
If you have read my centralized vs decentralized guide to this point, you should now have a good understanding of the benefits of decentralization. Ultimately, it is about removing control from the few (corporations and centralized governments) and giving it to the masses.
As such, it will make everyday life a safe, fairer, faster, cheaper, transparent and more anonymous world. It is for this reason that in the next 10 years, I think we will see more and more organizations become decentralized. However, it is very important to remember that if this happens, then large corporations will fight back.
Inevitably, they will never want to lose the control that they have because if they do, they will not only lose money but also power.
This is where things get tricky. Firstly, centralized governments may try to enforce strict regulations on decentralized organizations, which means they could demand access to personal data. However, because decentralized systems are not controlled by a single entity, it might be difficult for decentralized organizations to follow their demands.
Then when it comes to the major institutions, they may decide to introduce the technology of their own which competes with their decentralized rivals. As they have the financial resources, they can quite easily create a similar system that still gives them an element of control.
Some people are also worried about quantum computing, which is an advanced computer that is being explored by NASA and the CIA. It is predicted that these quantum computers will be so powerful that they could one day rule over decentralized systems.
If this is the case, then decentralization could fail. However, various blockchain projects are already aware of this and are creating new protocols that could potentially prevent a "quantum attack".
Conclusion
And that's the end of my Centralized vs Decentralized guide! I hope you now have a really good idea of how a centralized network works and its disadvantages.
You should also know what decentralization is and how it solves the many problems that the world faces. Decentralized technology is still in its very early days, however, the advantages that it brings to our modern society are endless.
The one sector that I feel would benefit the most from decentralization is government voting. I feel that the election is one of the most important events in the world and one that the people should have complete power over. So that's a real win in this centralized vs decentralized battle.
That's enough about what I think though, so now that you know the decentralized definition, which industry do you think would benefit the most from using a decentralized system? Please feel free to let me know your thoughts in the comments section below!
About Article's Experts & Analysts