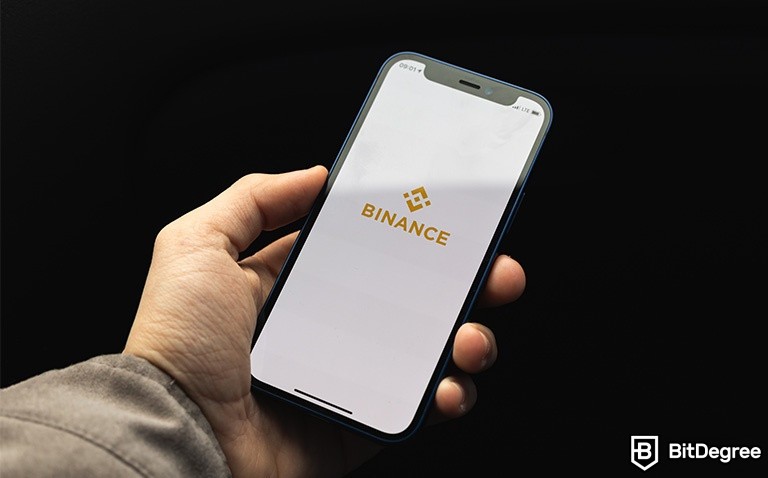 Are you a long-term crypto hodler? Perhaps you have some idle cryptocurrency in your wallet, and aren't planning on selling it any time soon? Whatever the case might be, you might be happy to find out that there's a way to earn even more passive gains on your crypto - one of the most popular ways to do this is with Binance Earn.
It's no secret that, these days, the industry is full of different crypto earning services. The variety of choice that crypto enthusiasts have is truly staggering! However, even with that being the case, Binance Earn appears to remain the leader in this regard, still!
What does Binance have that other crypto platforms do not? How are the services of this exchange different from, say, other cryptocurrency staking or earning projects? Well, that's exactly what we'll explore in the article up ahead!

Did you know?
Want to get smarter & wealthier with crypto?
Subscribe - We publish new crypto explainer videos every week!
What is an NFT? (Explained with Animations)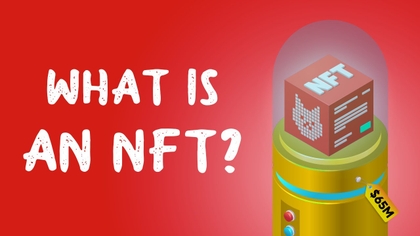 What Makes Binance Earn Special?
So - why would you turn to Binance Earn, in order to receive passive crypto gains? Or, in other words - why should you pick Binance, in general, when there's such as relatively huge number of similar crypto service providers on the market?
Latest Deal Active Right Now:
REDEEM $600 PRIZE
Binance Cyber Monday
Attention new Binance users: this Cyber Monday, you can score up to $600 in rewards by completing special tasks. Activate this amazing Binance Cyber Monday deal using the code – 49316610!
Expiration date : 05/12/2023
6,127 People Used
Only 16 Left
Well, the reasons are plenty, really. Naturally, at the very top, you have reliability and security.
It's no secret that Binance is considered by many to be the most well-known and reliable crypto exchange service provider out there. Binance has been around for a long time now, and has managed to establish an undeniable reputation within the industry.

In addition to various user asset security-related measures, Binance is also probably the most regulation-compliant crypto platform in the field. The company employs some of the strictest KYC verification checks on its users, and keeps all of their KYC & AML requirements up-to-date and in-check with the laws of the countries in which it operates.
Another feature that Binance is known for is simplicity. Even if you've never used a crypto exchange (or any other crypto-related platform) before, you really shouldn't have any issues with Binance. The user interfaces are optimized and made very approachable, and no matter if you're looking for Binance Earn, Binance crypto exchange, or some other feature of the site, it's all rather self-explanatory.
BINANCE

Main score based on expert evaluations & real user reviews.

For which purpose or what kind of people is the crypto exchange most useful.

Buying, trading, and holding a wide variety of cryptocurrencies

The countries in which the cryptocurrency exchange is available for operation.

Turkey, Russia, Argentina, Vietnam, Ukraine, + 40 more,

Most popular hand-picked deals & coupons.

All Binance Coupons

Final crypto exchange evaluation conclusion based on research, expert opinions & user feedback.

One of the leading crypto exchange platforms in the industry.
Visit site
Read review
Table: General information about the Binance cryptocurrency exchange platform
On top of industry-leading security and simplicity features, Binance has also positioned itself as a one-stop shop for all-things crypto. You have the exchange functionality, sure, but then there's a Binance NFT marketplace that you may visit and explore, as well. Naturally, Binance Earn is another huge sector, housing features such as staking, APY earning, yield farming, and many more.
There's even a possibility to earn crypto while learning on Binance!
So, in short, if you're looking for a reliable and established platform where you could earn passive income on your crypto, Binance is definitely the way to go!
Starting Out With Binance Earn
You've checked out all of the reviews, discussed it with your friends, and have made the decision that Binance Earn is the way to go. So - what now?
Well, in order to get started with Binance interest rates and yield farming, there are a few steps that you'll need to take. Let's check them out, shall we?
The very first thing that you'll need to do is obvious - register an account on the platform. The great thing with Binance is that you will only need a single account to start using all of the platform's services. In other words, if you register on the Binance exchange, you won't need a separate account for the NFT marketplace, or Binance Earn - everything's connected!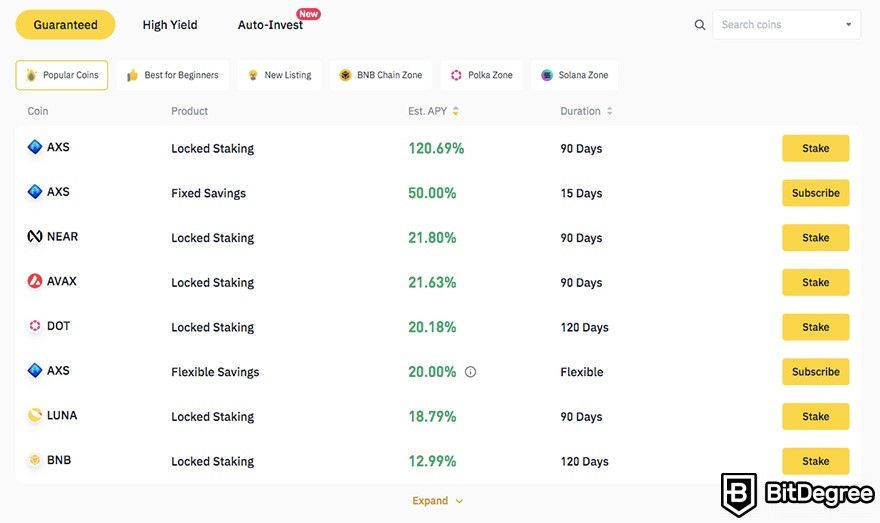 So, go ahead and register on the exchange - it won't take long, at all. Once you're in, you'll be prompted to complete the next step - verify your identity.
This is part of the Binance KYC process - as I've mentioned earlier in this article, Binance takes KYC measures very seriously, and is aggressive about their users providing the platform with proper documents and identity verification. There are two ways of how you can go about this.
The simplest thing to do is to simply verify your identity - it takes just a few minutes, and is very simple to do. Once you've finished this, you'll have access to all of the services that the platform offers - including Binance Earn.
Now, the second route is a bit more complex, but should still be viable, at least as I'm writing this tutorial. You may opt to complete your identity verification later, and still use Binance savings features… At least some of them.
BINANCE

The main advantages of a certain crypto exchange.

A very well-known crypto exchange platform
More than 500 different cryptos available
Two-factor authentication
P2P trading option
Emphasis on security and KYC
Supports fiat-crypto acquisitions

The main disadvantages of a certain crypto exchange.

Might be a bit difficult for beginners

Score based on the quality & advantages you get for a certain price.

Score based on genuine user reviews & opinions about the crypto exchange.

Visit site
Read review
Table: The pros and cons of the Binance crypto exchange
Put simply, you won't be able to perform significant crypto purchases on your Binance account, and will need to transfer crypto to your wallet from elsewhere. Then, you'll need to find certain Binance Earn products that would allow you to access them without identity verification (i.e. DeFi staking), and use them.
Note that the amounts of crypto that you'll be able to transfer, purchase, sell, and earn will be limited, significantly. Thus, it's a far better idea to pass all of the required KYC checks, and receive access to the entirety of the platform, in its unrestricted form.
After you've completed all of that, you can start checking out specific sections of Binance Earn, and pick out the product that seems to suit your wants and needs best!
Binance Earn: Savings
Binance has a lot of different products available on its "Earn" platform. In order to keep it simple to follow and understand, we'll check each section of the said platform, and discuss the different products available on them.
To start off, you have Binance savings.
The "Savings" section includes the following crypto services:
Savings
BNB Vault
Auto-Invest
With Savings (the service), you'll be able to receive stable earnings, as well as pay zero fees. The way that this works is very simple - you will be able to stake cryptocurrencies (BTC, BNB, etc.), and receive stable (to some extent) interest rates while doing so.

There are two types of Binance savings available to the user - flexible, and locked ones. With flexible savings, you'll be able to withdraw your staked funds at almost any time. As the name might imply, locked savings will require you to lock your crypto assets for a set period of time (usually 7, 15, or 30 days).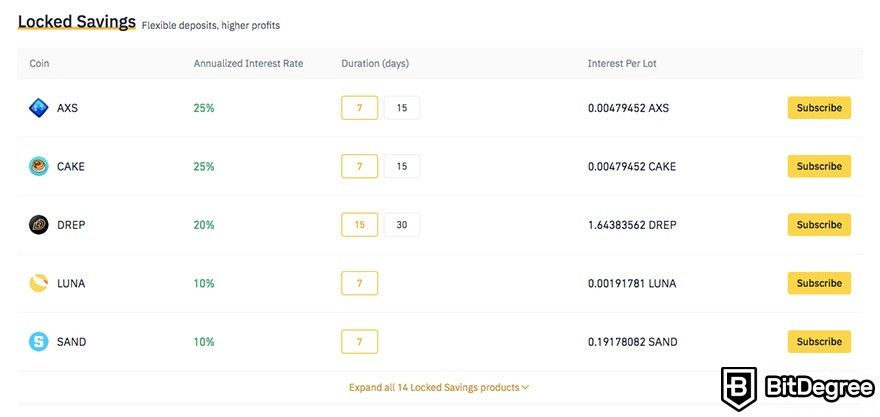 Admittedly, in regards to Binance Earn, flexible savings appear to be the way to go, for many users! That's simply due to the fact that there are over 150 different assets supported in flexible savings, and only 14 in the locked version of the service.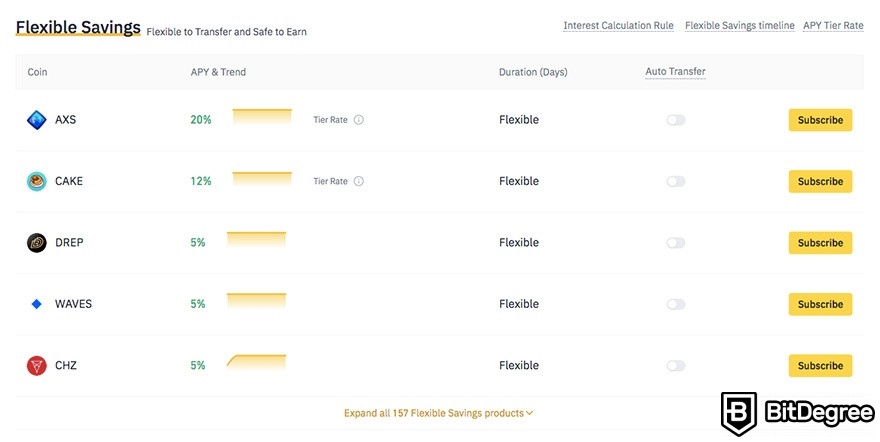 In order to start using the Binance savings services, all you need to do is have some of the asset that you want to stake in your Binance crypto wallet account, and click subscribe near the asset in the Binance Earn section. A few confirmation windows, and that's it - you're now earning a passive income with crypto!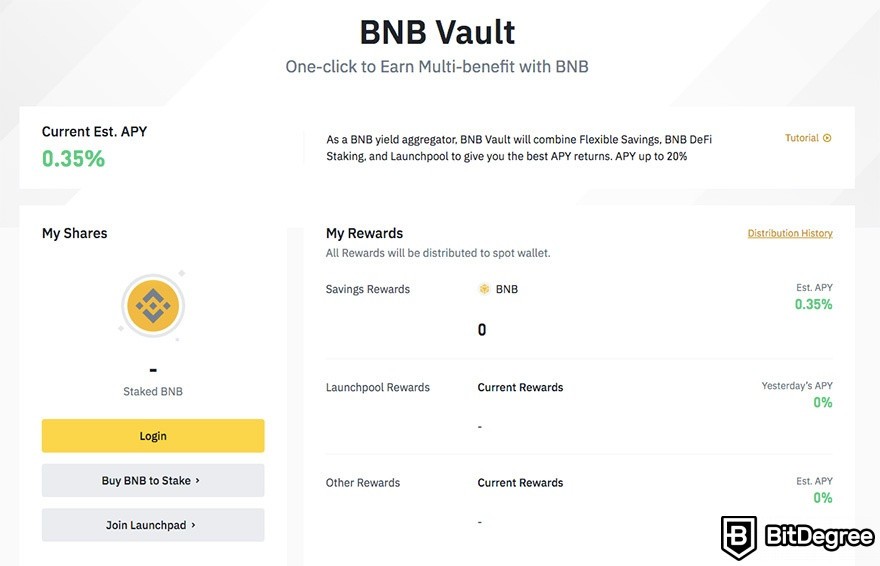 The BNB Vault works in a very similar fashion. You stake BNB coins, and the optimal (best) Binance interest rates are calculated and applied to your stake. The potential APYs (Annual Percentage Yields) can reach up to 20%.

Lastly, auto-investing works just how you'd imagine it would. You pick an asset, and then set up an automated, recurring investment plan. On top of automated investments, though, you will also be able to combine this feature with flexible asset staking discussed above - this will allow you to invest in crypto, and continue earning a passive yield, at the same time!
Binance Earn: Staking
The next product that you'll come across on Binance Earn is Staking. Specifically, there are four different staking services that you may participate in:
Locked Staking
DeFi Staking
ETH 2.0 Staking
DOT Slot Auction
Locked staking and DeFi staking are both very similar, and also very different from one another. Allow me to explain.

With Binance locked funds staking, users are able to lock their assets on the platform, for a certain amount of time, and earn some more-stable APYs for doing so. DeFi staking is similar in that the process itself is mostly the same - you pick an asset, stake it via Binance, and receive passive gains.
However, the one area in which the two mentioned forms of staking differ is stability.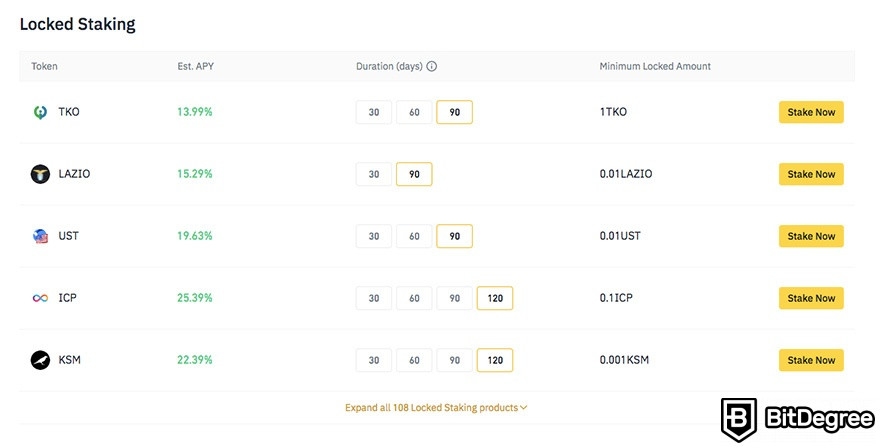 With locked staking, users can generally expect lower returns (APYs), however, their assets are more-secure, in the grand scheme of things. With DeFi staking, while Binance Earn does all of the hard work for you (stakes your assets on select staking pools), and the expected APYs are usually higher than with locked staking, the risks are higher, as well.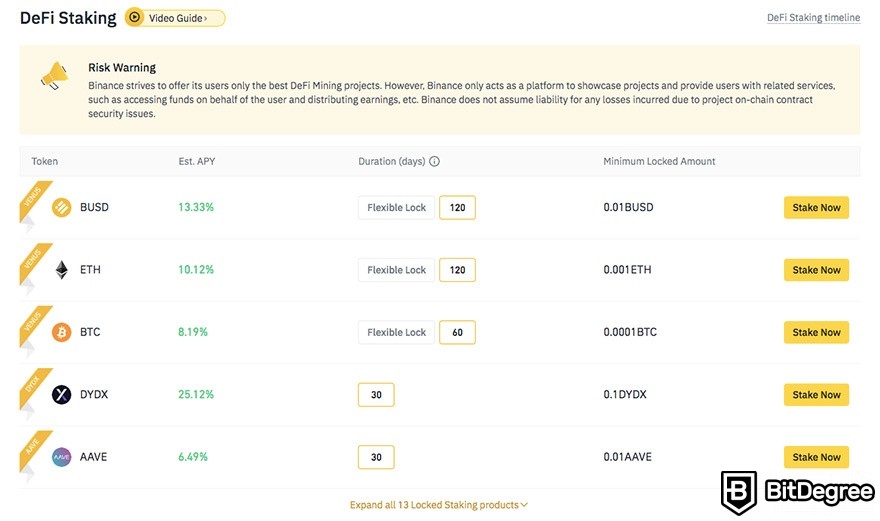 It all depends on your risk tolerance!
ETH 2.0 staking allows you to lock some ETH, for a seemingly long amount of time (until the ETH 2.0 is fully launched - it may take a few years, even!), and earn an APY of up to 5,2% for doing so. Some passive rewards will be paid out in the tokenized Binance version of ETH - BETH.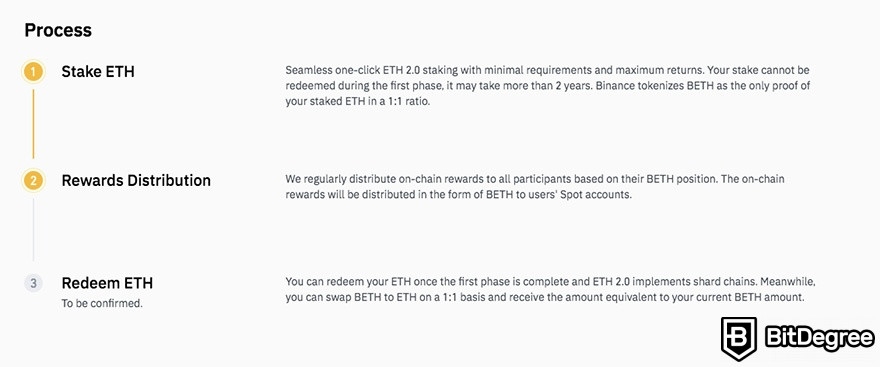 This is a great way for Ethereum fans to participate in ETH 2.0, and lock their Ether for a long period of time, thus having no choice but to hodl their crypto.
Lastly, the DOT slot auction is probably one of the most interesting, yet also confusing features of the Binance Earn ecosystem, in general. In essence, it allows users to participate in certain Polkadot parachain auctions, and earn passive returns for the certain projects that they support.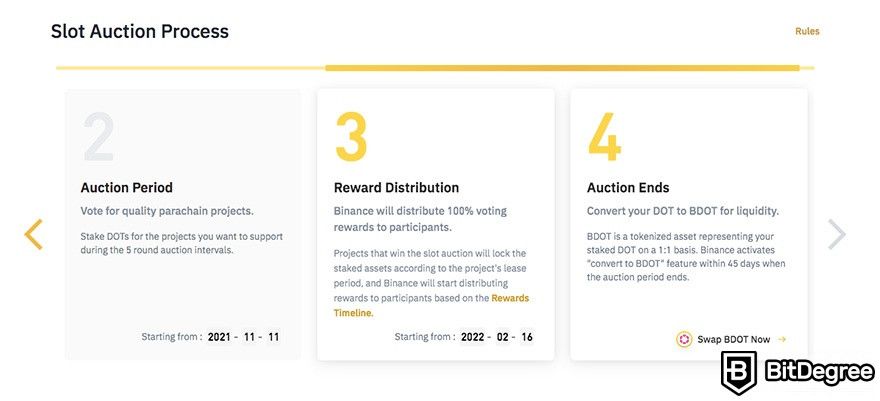 Evidently, the DOT slot auctions are mostly oriented at individuals and crypto enthusiasts who already have a pretty good understanding of the Polkadot blockchain and ecosystem, and are interested in the multiple ways of how they can make passive profits with it.
With all of the staking services mentioned in this section (with, perhaps, the exception of the DOT slot auctions), your participation would look somewhat the same. You pick a service - Binance locked funds staking, DeFi staking, etc. -, and then, assuming that you have the applicable crypto asset, simply stake it.
Depending on the form of staking, there are a few confirmations that you'll need to pass and accept, but in either case, it shouldn't take long. Once all is settled, that's about it - you're now participating in Binance staking!
Binance Earn: Farming
Next up, Binance earn offers all of its users crypto farming functionality. Yield farming is among the best-known and most widely-used methods of earning passive crypto gains, so it's really not too big of a surprise that Binance has a separate section dedicated to farming, too!
There are three forms of crypto farming that you may participate in on Binance:
Liquidity Farming
Swap Farming
Launch Pool
Liquidity farming is, by common belief, the most popular type of yield farming. It's very simple to get into, and not at all difficult to understand, in general. You have a crypto asset, and lock it up with a liquidity pool. As other people use your funds to trade, you earn a small interest, from the trading fees that are paid during those transactions.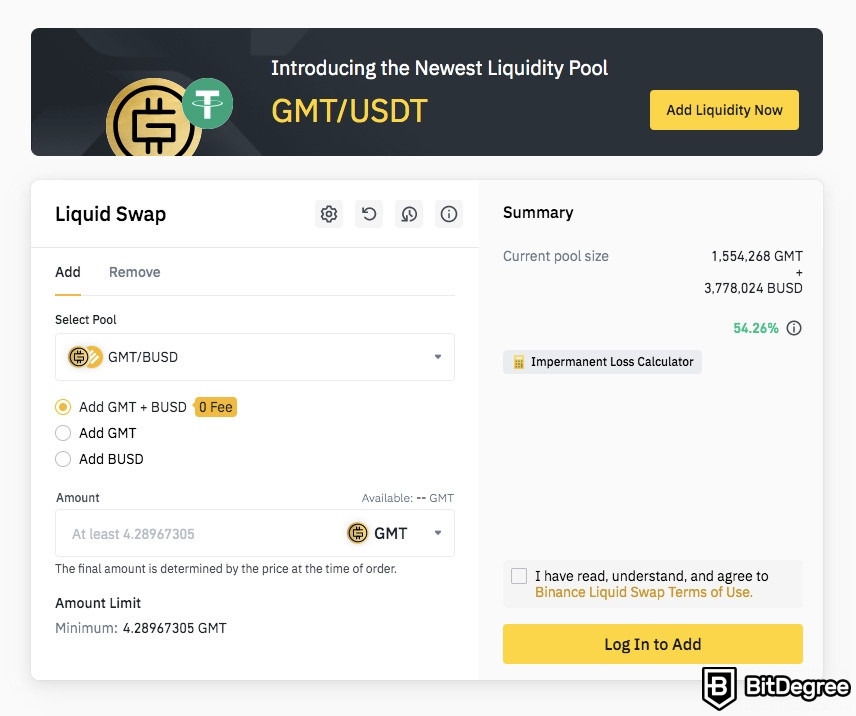 At the same time, liquidity farming can also be risky, too. Even if you're using Binance Earn, if the market price of the asset that you've locked in a liquidity pool plummets, you could risk losing a lot of money - in other words, the staking benefits that you'd receive wouldn't compensate for your losses.
Moving on, swap farming is another feature that's quite unique to Binance Earn. As the name might suggest, users are able to perform crypto swaps, and earn a passive profit from each swap, in the form of BNB coins.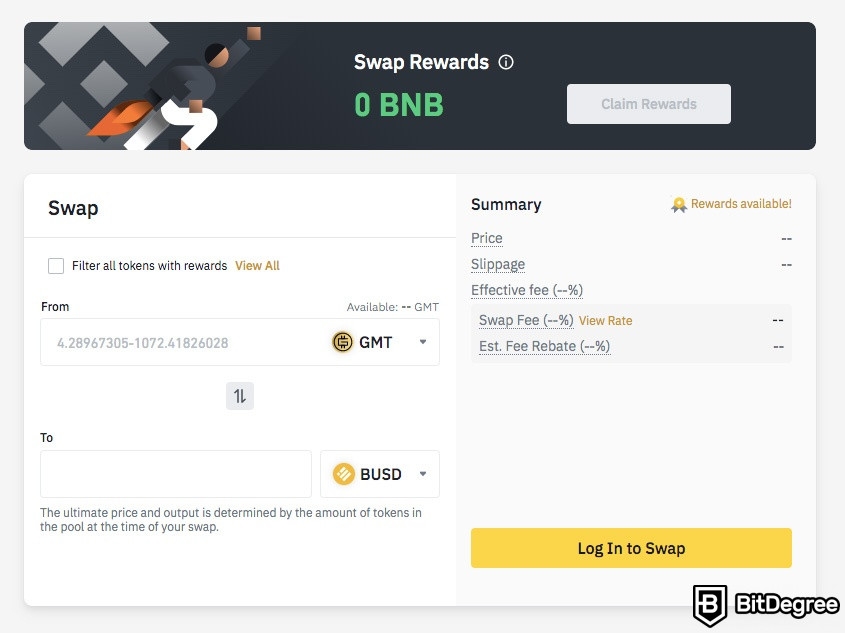 The exact amount of BNB that you'll receive will differ and depend on the coins (or tokens) that you swap, as well as the time period when you decide to do so. The rewards are calculated and paid in the form of fee rebates - they're quite notable, and can stack up, especially if you're trading large amounts of crypto!
Lastly, if you're interested in Binance locked funds, or are looking for some above-average Binance interest rates, the dedicated token launch platform available on the company's "Farming" section might pique your interest.

As the name likely implies, the token launch platform is dedicated to launching tokens for new and up-and-coming crypto projects. So, say you have an awesome idea for a crypto project. You get everything arranged for your token launch, but aren't sure what's the best way to go about it.
Well - Binance has an alternative! The company's dedicated launchpad allows new crypto projects to receive unparalleled exposure, and makes their launching phase seamless.
Following that, individuals are able to stake the tokens, and earn a passive interest, in the form of yield. It's a win-win situation!
Naturally, the APYs are going to differ quite a bit, from project to project. On top of that, you should also note that the actual prices of the project token that you'll be investing in are likely going to fluctuate, as well - this is usually the case with brand new projects!

All of those things aside, the farming section on the Binance Earn platform does still offer a wide selection of different passive APY earning tools. While the standard liquidity farming functionality is the usual way to go, if you're feeling a bit more adventurous, you can certainly check out the token launchpools, as well!
As far as usability is concerned, the process is kind of the same as with any other investment tool available with Binance. Register or log in, deposit or purchase the preferred crypto assets, pick the service that you want to use, and after a few confirmation pop-ups, you're set!

Pros
A very well-known crypto exchange platform
More than 500 different cryptos available
Two-factor authentication
Main Features
Over than 100 different cryptocurrencies available
Strong security
Small withdrawal fees

Pros
Secure and reliable
Low fees
A good amount of fiat currencies accepted
Main Features
Reputable exchange
Multiple fiat currencies are accepted
Relatively low trading fees

Pros
Anonymous trading
Secure
Supports a variety of cryptocurrencies
Main Features
Easy to use
Low fees
Good security

Did you know?
Want to get smarter & wealthier with crypto?
Subscribe - We publish new crypto explainer videos every week!
What is Blockchain? (Animated Examples + Explanation)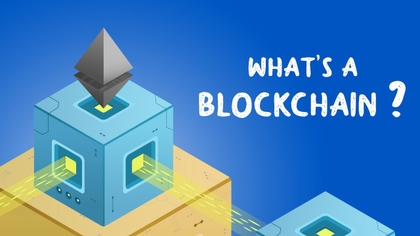 Binance Earn: Dual Investment
Probably one of the most interesting Binance Earn features is are dual investments.
If you haven't heard about it before, admittedly, that's not too surprising - it's not exactly the most beginner-friendly passive interest-earning option out there. However, while it may seem overcomplicated at first, once you put in some time to look into dual investments, it reveals itself to be potentially one of the most lucrative investment options on Binance Earn!
So… How does it work?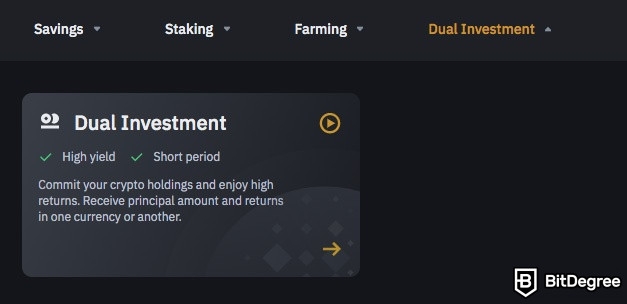 Dual investments offer advanced yield, and involve two select cryptocurrencies - an underlying asset, as well as the deposit currency. So, for example, Bitcoin and Tether.
As you use dual investments, you will come across two types of products - Binance calls them "Sell High" and "Buy Low".
With Sell High, if the settlement price is higher than the target price, the product is considered "exercised". With Buy Low, the opposite is true - the product becomes "exercised" if the settlement price is lower than the target price.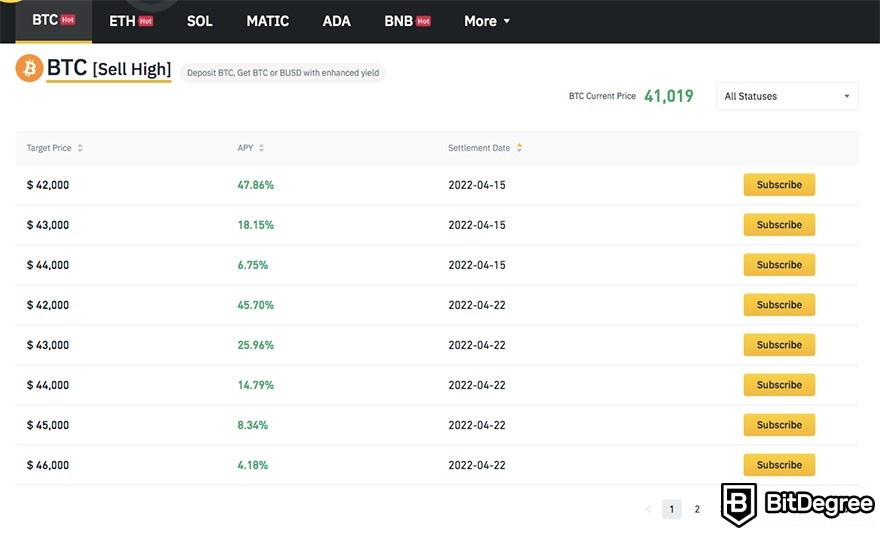 If the product becomes exercised, you will receive returns in the form of your deposit currency. If not, your returns will be paid out in the other currency.
All of this is definitely a bit more confusing than with Binance savings or liquidity farming, but the general idea remains the same - you invest, and are able to earn a passive income over time.
As of writing this Binance Earn tutorial, the current APYs for the dual investment products can go up to and over 60% - that's an incredible number! Naturally, this brings with it a certain amount of risk, as well.
The supported underlying assets that you may check out are:
A pretty decent list!
Now, as for how all of this works, the process would look a little something like this - you'd start off by subscribing to the product of your choosing. At the same time, you will be prompted to pick a deposit currency, as well. Once you do that, you will also need to set a subscription amount, as well as a settlement date. That's about it!
An Alternative Approach to Crypto Education
Up to this point in the article, we've covered all of the available services on Binance Earn. As you might have gathered, there's truly a myriad of services available for you to use, no matter what type of crypto earning it is that you might prefer!
Before we end the list, though, there's one more feature that I'd like to tell you about, in regards to earning a Binance interest rate. Specifically, there's a way to earn crypto while learning on Binance!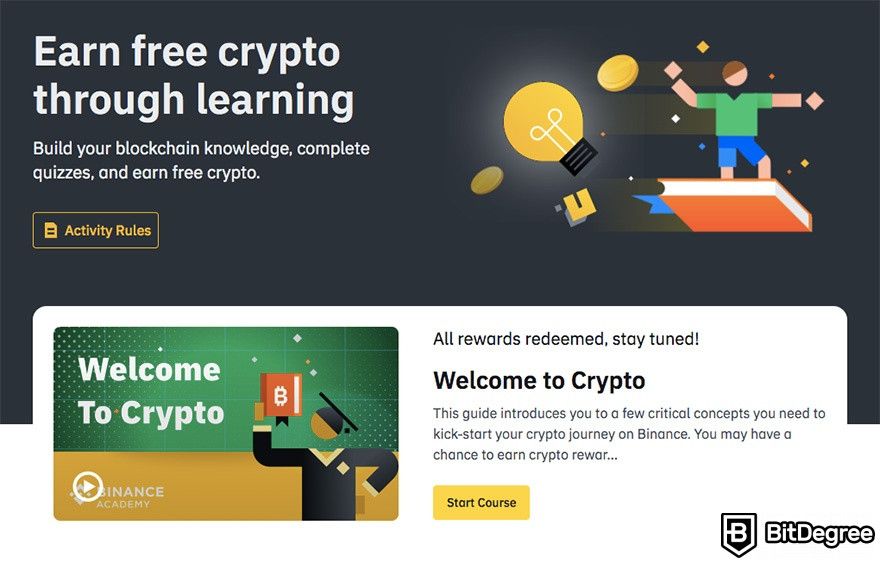 Most people will probably associate "Learn & Earn" programs with Coinbase. For the longest time, it was the go-to crypto exchange to earn cryptocurrencies while studying crypto topics. You'd finish a chapter, take a test, and if you succeeded in passing it, you'd earn some crypto into your wallet.
Recently, however, another huge player has entered this field - Binance.
With the help of Binance Academy, crypto enthusiasts are now able to study various crypto topics, and earn cryptocurrencies while doing so. This is very significant!
Naturally, the cryptos that you'd earn aren't going to come in life-altering numbers. However, the concept of getting paid to learn is astonishing, in of itself!
Upon release of this feature, Binance has reiterated that it would continue to expand its knowledge base, as well as the list of various crypto assets that users would be able to earn while studying.
Requirement-wise, things are pretty self-explanatory, as well. All that you need to start to earn crypto while learning on Binance is a verified account on the platform - that's it! Your earnings will be directed to the built-in wallet on your Binance account.
How to Pick the Best Binance Earn Solution for Yourself?
So, now that you're aware of all the different methods of how you can earn passive Binance interest rates with the company's Earn platform, all that's left to do is decide which of those aforementioned methods is best for you.
Right off the bat, I can tell you this much - you don't need to pick just one, single method! In fact, you can use as many Binance earn services as you'd like, at the same time!
That's great - but which of these services will be best for you, still?
Well, it all boils down to two things - your expectations in regards to APYs, as well as your risk tolerance.
If you want to make passive gains, but aren't in any rush, and are not too willing to take on a lot of risk, you can turn to locked staking and services such as auto-investing, BNB vault, and Binance savings.
BINANCE

The total number of current users in each cryptocurrency exchange platform.

128M

Amount of cryptocurrencies that are accepted in a certain cryptocurrency exchange.

1. BTC
2. ETH
3. LTC
4. XRP
+ 350 more


What kind of fiat currencies are accepted in a certain cryptocurrency exchange.

USD/EUR + more
Visit site
Read review
Table: Binance statistics
If, however, you're OK with taking on more risk, or want access to the best possible APYs, no matter the risk factor involved, you can check out DeFi staking, dual investments, and things such as DOT slot auctions.
It's important to take the time and analyze each and every service available for you to pick and utilize. Once you establish what it is that you want (and, on the flip side - what you don't want), you'll be able to narrow down the huge list of Binance Earn options, and only check the services that are actually relevant to you.
Note, though, that no matter which APY-earning method you might pick, the one thing that you will always need to have are the relevant crypto assets in your Binance wallet. You can send them from another wallet, sure, but a much simpler way to go about it is to just purchase your desired cryptos on the Binance exchange, with fiat money!
Conclusions
To wrap things up, if there's one thing that you'd need to take away from this article, it's this - the Binance Earn platform is truly the most feature- and service-filled project, as far as mainstream crypto interest-earning services are concerned!
No matter what type of a crypto enthusiast you might consider yourself to be, you should have no problems finding the appropriate passive earning service for yourself. Whether it be liquidity or DeFi farming, Binance savings or the BNB vault, or even the dual investment opportunities - the list is truly varied!
That being said, while you can definitely pick your favorite and best-APY services on Binance Earn, you also shouldn't forget the fact that you can earn crypto while learning on Binance! This can be both a great addition to your already-existing passive gains, while also being an awesome method to broaden your knowledge on all-things crypto and blockchain tech!
All of that being said, thanks so much for reading my Binance earn tutorial! Best of luck with all of your crypto APY earning ventures to come, and until next time!
About Article's Experts & Analysts