Sam Bankman-Fried doesn't seem thrilled with the idea of ​​appearing before the US Congress.
Sam Bankman-Fried (SBF), former crypto exchange FTX CEO and company's founder, is unlikely to testify before US Congress on December 13th.
On December 2nd, US Representative Maxine Waters shared a tweet inviting Sam Bankman-Fried to testify in the hearing hosted by the US House Committee on Financial Service. The hearing is set to take place on December 13th, with Bankman-Fried being asked to discuss "what happened" at FTX.

Did you know?
Want to get smarter & wealthier with crypto?
Subscribe - We publish new crypto explainer videos every week!
What is Balancer in Crypto? Beginner Friendly BAL Explainer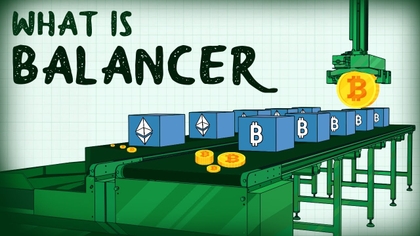 After a few days, on December 4th, Sam Bankaman-Fried shared his response on Twitter. In a tweet, SBF claims that before testifying, he has to "finish learning and reviewing what happened." Sam Bankman- Fried emphasized that he is not "sure" if that will happen until December 13th.
In response to Sam Bankman-Fried's tweet, Jake Chervinsky, Blockchain Association Head of Policy and US Attorney, shared his opinion stating that SBF is scared to appear before Congress as "lying to Congress under oath is less appealing."
It is worth noting that if someone is caught lying under oath, the individual may face several legal consequences as it is considered a serious offence.
Sam Bankman-Fried's unwillingness to attend the hearing comes as a surprise. The former FTX CEO has recently attended several interviews and public discussions regarding FTX's collapse.
On November 16th, Bankman-Fried talked with crypto vlogger Tiffany Fong, who shared recordings of their phone interview on Youtube on November 29th. Afterwards, on November 30th, SBF attended the New York Times' DealBook Summit, where he discussed the circumstances of FTX's collapse.
On top of that, SBF participated in the Good Morning America interview. Bankman-Fried's last public appearance was on December 3rd, in a discussion hosted by IBC Group founder and CEO Mario Nawfal in Twitter Spaces. However, after intense interrogation by crypto vlogger Coffeezilla, SBF left the meeting just 20 minutes into the interview.
It is worth noting that Sam Bankman-Fried is called to testify in the Texas State Securities Board hearing on February 2nd.
---