It seems that Sam Bankman-Fried is continuously searching for ways to tell his story.
Sam Bankman-Fried, a former crypto exchange FTX CEO and founder, appeared on The New York Times's DealBook Summit and answered a wide range of questions regarding the collapse of FTX, essentially admitting that he "screwed up."
During the summit on November 30th, New York Times journalist Andrew Sorkin talked with Sam Bankman-Fried via video conference.

Did you know?
Want to get smarter & wealthier with crypto?
Subscribe - We publish new crypto explainer videos every week!
What is Shiba Inu Coin? (Explained with Animations)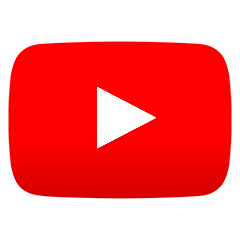 In the interview, among other things, the two men discussed how FTX and Alameda Research were intermingling customer funds, Sam Bankman-Fried's criminal liability, and misleading the public.
At the beginning of the interview, when talking about the connection between FTX and Alameda research, Sam Bankaman-Fried noted that he has "unknowingly commingled funds."
I unknowingly commingled funds <...> I was frankly surprised by how big Alameda's position was which points to another failure of oversight on my part and failure to appoint someone to be chiefly in charge of that. <...> But I wasn't trying to commingle funds.
By stating that the company "commingled funds," Bankman-Fried refers to customer funds being deposited to FTX and loaned to Bankman-Fried's Alameda Research. The former FTX CEO claims that he had no knowledge about such actions as he wasn't "running Alameda."
At some point in the interview, the New York Times journalist asked whether Bankman-Fried is concerned about his criminal liability. The former FTX CEO was struggling to find words but eventually stated that it is not his focus and what is important is to do everything he can to assist FTX stakeholders and customers.
I don't think that I personally have, you know … but I think the real answer is that's not what I'm focusing on. There's a time and a place for me to think about myself and my own future. I don't think this is it.
On top of that, Sam Bankman-Fried revealed that his lawyers suggested not to talk with anyone due to a number of undergoing investigations. However, Bankman-Fried ignored the offer, stating:
I have a duty to talk to people, I have a duty to explain what happened and I think I have a duty to do everything I can to try and do what's right.
When asked when he realized there were serious problems with the company, Bankman-Fried stated that it was November 6th. He said, at that time, he was feeling nervous but believed that "things were probably going to end up okay."
Just the other day, Youtube vlogger Tiffany Fong shared a detailed interview with Sam Bankman-Fried discussing the collapse of FTX. In the interview, Bankman-Fried stated that people do not get into situations like that if they make "all the right decisions."
---