Sam Bankman-Fried believes that for international customers, "the recovery looks pretty slim."
Former FTX CEO Sam Bankman-Fried reveals details about FTX collapse in a two-part interview with crypto vlogger Tiffany Fong.
On November 16th, Sam Bankman-Fried talked with vlogger Tiffany Fong, who has around 13,000 subscribers on Youtube.

Did you know?
Want to get smarter & wealthier with crypto?
Subscribe - We publish new crypto explainer videos every week!
What is Curve Finance in Crypto? (Animated Explanation)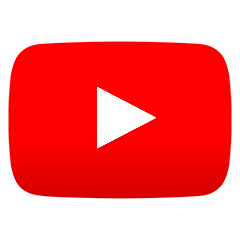 When asked why Bankman-Fried agreed to talk to Fong, the former FTX CEO stated: "I've started to trust my gut on things like this." On top of that, the man added that he believes that Fong will "approach this from at least a somewhat neutral and interested vantage point," whereas reporters are generally looking for clicks and would adjust his story to generate more interest.
It is worth noting that both parts of the interview were posted on November 29th. Sam Bankman-Fried began the interview by stating: "You don't get into the situation we got in if you, like, make all the right decisions."
Fong started her interview by asking Sam Bankman-Fried about the "backdoor," which allegedly helped the former FTX CEO "to execute commands that could alter the [FTX] company's financial records without alerting others." In response to these claims, Bankman-Fried noted:
And this is something I would be doing? That I can tell you is definitely not true. I don't even know how to code. <…> I literally never even opened the code for any of FTX.
When talking about the FTX's native token, FTT, Sam Bankman-Fried, noted:
I think it had real value. That being said, there are a few problems. […] This was f*****g embarrassing given my background. <…> I think it was basically more legit than a lot of tokens in some ways. Its was more economically underpinned than the average token was.
On top of that, in the interview, Sam Bankman-Fried claimed that FTX crash was not caused by illiquidity. According to the former FTX CEO, it was "the massive correlation of things during market moves, especially when they are triggered by fear over the position itself."
In the interview, Bankman-Fried stated that "the recovery looks pretty slim" for international customers, whereas for FTX customers in the US, it is "a hundred percent" possible.
At the end of the interview session, Sam Bankman-Fried noted: "I wake up each day and think about what happened, and I have hours per day to ruminate on it."
---