NFTs are a hot topic these days - that's pretty clear. Something that might not be clear, however, has to do with storing them - namely, what are the best NFT wallets for you to use?
One look at the market will show you that there aren't really all that many wallets to choose from. While that may seem rather weird (seeing as the general crypto wallet market is pretty big), there is a reason why that's the case, too - I'll reveal it in the chapters to come.
Evidently, this is going to be a pretty interesting wallet list. While we'll cover some amazing wallet options, there will also be a few honorable mentions, as well - more on that later, though.
Our list will look like so:
Best NFT Wallet: Evaluation Criteria
So - how does one go about searching for the best NFT wallet?
Well, for starters, you should note that NFT wallets are, in many ways, the same as a general crypto wallet. Just like traditional crypto storage, NFT wallets are used to store and protect your non-fungible tokens.
That said, we still need to establish a few core criteria. Same as any other crypto-related topic out there, NFT wallets are going to have specific points that need to be paid attention to.
Let's check them out, shall we? Once it becomes clear what it is that you need to look for when searching for a specific wallet for yourself, the process itself will become much smoother and simpler, too.
First things first - security. While most people are surely going to look at things such as multiple blockchain support or the convenience of the UI first, this shouldn't be the case. There is nothing more important than security, no matter if you're talking about storing NFTs, crypto coins, tokens, or anything else.

Whilst analyzing security, do make sure to check where your private keys are stored, whether or not the wallet has had any data leaks, all of the controversies that surround the product, and so on. No single piece of software or hardware is free from some bad press or less-than-fortunate incidents - that's for sure. However, this is where your analytical and critical thinking skills come in.
Following the security aspect, you should also pay close attention to all of the NFT-related features, too. The best NFT wallets are likely going to be heavy on functions and widgets that are exclusive to non-fungible tokens - visual representations, transactions synchronizations, quick marketplace access, and so on.
Well, the former point does depend on the wallet type, as well. Hardware wallets will likely be a lot different from software ones - this, however, is a discussion that we'll approach in due time.
Lastly, convenience is a major point of interest, as well. You'd probably want to be able to access your best NFT wallet on the go, and be presented with some advanced and smooth user interface design choices, right? Well, this is both an aspect that's "nice to have", and also one that can really influence your outlook on NFT and crypto wallets, in general!
A Lack of NFT Wallet Options
As I've mentioned in the introductory part of the article, there really aren't all that many options to pick from, when you're looking for the best NFT wallets out there. Why is this the case?
For the most part, this has to do with the fact that many high-end cryptocurrency wallets do not support Ethereum-based NFTs - namely, ERC-721 and ERC-1155 tokens. If you want the most obvious example, just take a look at Trezor.
Trezor is often considered to be one of the best cryptocurrency wallets on the market. It's a hardware device that allows you to store your private keys within, and ensures top-grade protection and security features.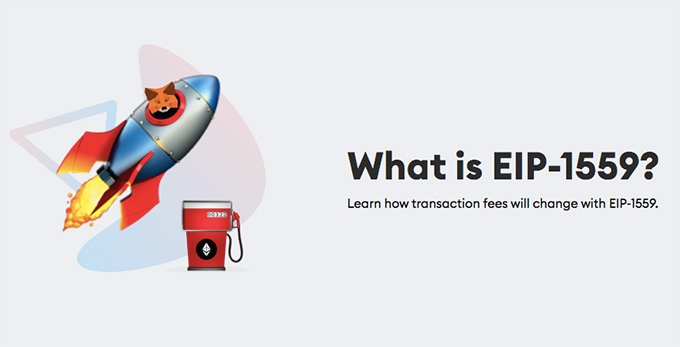 It does not support NFTs, though. Meaning, if you're not keen on holding or trading crypto coins, and are only interested in the NFT market, Trezor won't work for you.
The same is true with many "hot" wallets, as well. Many of the popular software- and extension-based wallets don't support this specific type of Ethereum tokens, and are thus, frankly, useless in that regard.

Did you know?
A Note on MetaMask
No matter where you'd look online while searching for the best NFT wallets, chances are that MetaMask is going to keep on popping up at the very top of the lists. It's often viewed as the best software wallet for storing your NFTs.
How much merit do these claims hold, though? Well, quite a bit, actually - with one condition.
MetaMask truly is an amazing piece of software - it supports all Ethereum-based non-fungible tokens, and allows you to view them from within the wallet interface itself. In order for it to truly be considered the best NFT wallet, though, you will need to integrate it with one of the Ledger devices.
Ledger wallets do come up on this list, so I'm not going to talk much about them here. However, it's worth emphasizing that where MetaMask falls short, Ledger comes in to save the day. Both of these wallets have perfect synergy - they're far more superior than, say, an NFT Steam wallet, or another no-name project.

In of itself, MetaMask is super-simple to both install and use. It can be accessed from your browser, or downloaded as an app. The simplicity is notable due to the fact that, even if you're not a crypto enthusiast, and have never before heard about Ethereum, MetaMask will still allow you to take things slow, and learn the ropes at your own pace.
MetaMask also allows you to access a DeFi and NFT browser on your mobile device. You will be able to stay up to date with the market trends, without actually needing to have your laptop with you, or having to use a default internet browser. All of the required functionality is built into the wallet in question!
The best part here is that MetaMask is supported by the absolute majority of different NFT marketplaces. More than that, it's actually the main wallet that these marketplaces are going to recommend you'd use!
That one area where MetaMask lacks, though, is security. This isn't all that surprising, though, seeing as it's a "hot wallet" - software- and browser-based wallets will never surpass hardware products, security-wise. With MetaMask, though, this issue is even more prominent.
A single search for MetaMask on your app store will likely reveal an extensive list of different fake apps. Truth be told, out of all of the different software wallets on the market, MetaMask is surely among the most plagiarized ones. All of these scammy imitations are filled with keyloggers and other malware that's just waiting to steal your crypto.
METAMASK

Main score based on expert evaluations & real user reviews.

Whether the crypto wallet is hardware, software, desktop or paper type.

Software

For which purpose or for what kind of people is the cryptocurrency wallet best for.

Best for storing Small Amounts of Cryptocurrency

Most popular hand-picked deals & coupons.

See All Coupons of Best Wallets

Final crypto wallet evaluation conclusion based on research, expert opinions & user feedback.

An attention-worthy hot wallet for Ethereum, but there are better options around.
See TOP10 Brands
Read review
Table: Some general information about MetaMask
Being Ethereum-based tokens, NFTs are no exception in this regard, either.
The undeniable popularity of MetaMask makes it a prime target for hackers and crypto scammers - that's for sure. This is why you need to be completely sure that you've downloaded the correct version of the wallet, if you plan to use it.
At the same time, since we're talking about the best NFT wallets here, MetaMask should still always be used in conjunction with one of the Ledger hardware wallet devices.
With that being analyzed and discussed, we can now turn to the actual list of the best NFT wallets on the market!