Cryptocurrency brokers are, admittedly, often shrouded in mystery. Most of us are used to the expression "cryptocurrency exchange", and some even tend to think that these two terms are synonyms. That is, however, not exactly the case, and in this list of the best cryptocurrency brokers, I'll try to showcase that, quite clearly.
No matter if you're just starting out with your crypto journey, or are already an advanced-level trader, chances are that you can benefit from a buying or selling broker. That being said, however, it's true that crypto brokerages are mostly used by experienced traders, who do already know what they're doing.
I'll get to why that's the case in a minute. Just keep in mind that, if you find that even the best broker of cryptocurrency isn't your cup of tea, there are alternatives for you to check out, still - they come in the form of cryptocurrency exchange platforms!
Our list of the best cryptocurrency brokers will look like this:
What is a Crypto Brokerage?
Before we get into the actual list of the best cryptocurrency brokers of the year, we should probably establish what a crypto broker is, in the first place. Or, to be more specific, how brokerages differ from crypto exchanges.
Admittedly, the differences aren't all that obvious, especially if you don't know what to look at. To add to that, if you're just starting out in the field of finance, in general, chances are that you won't notice any differences, whatsoever, looking with the naked eye!
If, for some reason, you're not interested in the details, and simply want a straightforward answer, let me put it this way - cryptocurrency exchanges allow you to trade cryptocurrencies and fiat money in the traditional, order book-based manner, while the best cryptocurrency brokers will offer their users advanced, complicated trading tools.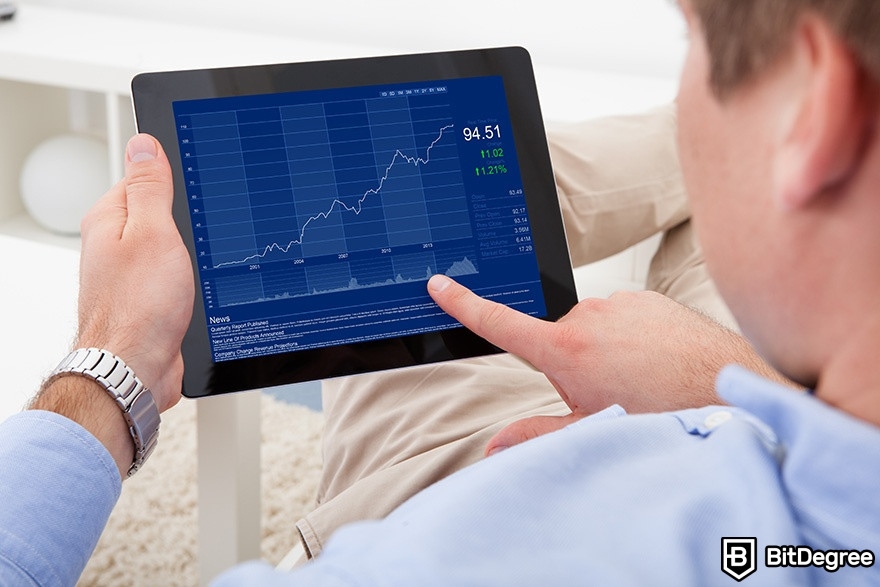 With that said, let's get into a few details, shall we?
Within a crypto exchange, you are able to deposit some crypto coins or tokens, and then trade them for some other assets. Your trades happen either with another party, with the exchange acting as an intermediary, or with the platform itself.
The catch here is that you can only trade the assets that you're holding, at that point in time. So, if you'd like to trade some Ethereum for Bitcoin, you would need to have ETH coins, in the first place.
On the flip side, with crypto brokers, that's not the case. Brokerages allow you to use special trading tools, and trade assets that you might not necessarily possess. So, in order to get that Bitcoin, you don't necessarily have to trade your ETH for it - you could, instead, use one of the other BTC trading pairs, and employ some special features of the brokerage.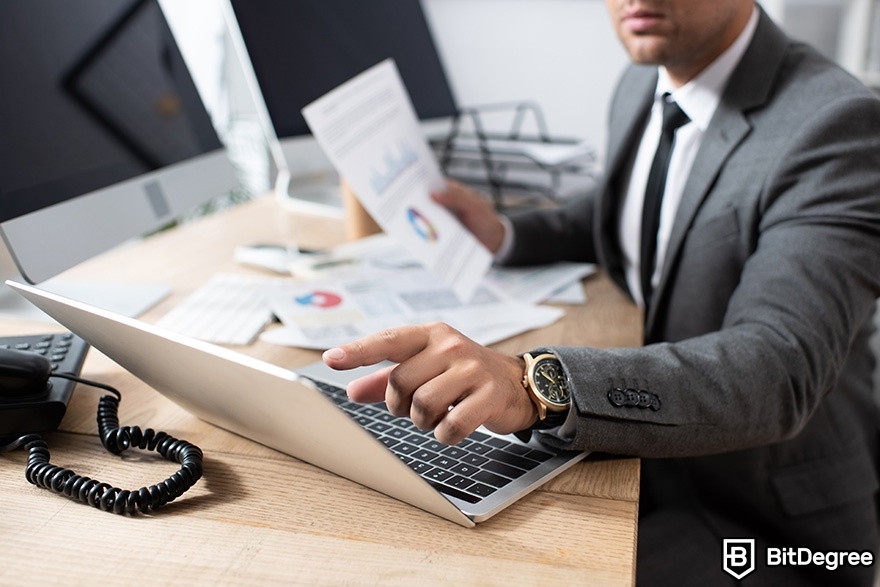 It is, admittedly, a pretty complex topic. However, to circle back to the point I've tried to make initially, whether it be Bitcoin brokers or crypto brokerages, in general, these platforms are mostly going to appeal to individuals who are looking for advanced-level functionality.
Special trading tools, leverage, different order types, different additional features and asset groups available to be traded, and so on - there's a lot to mention, when it comes to brokerages! That said, you probably get the idea - brokerages offer high-end features to their users, and are usually oriented towards the more-advanced crypto traders.
With all of that being said, let's move on to the list of the top crypto selling & buying brokers!