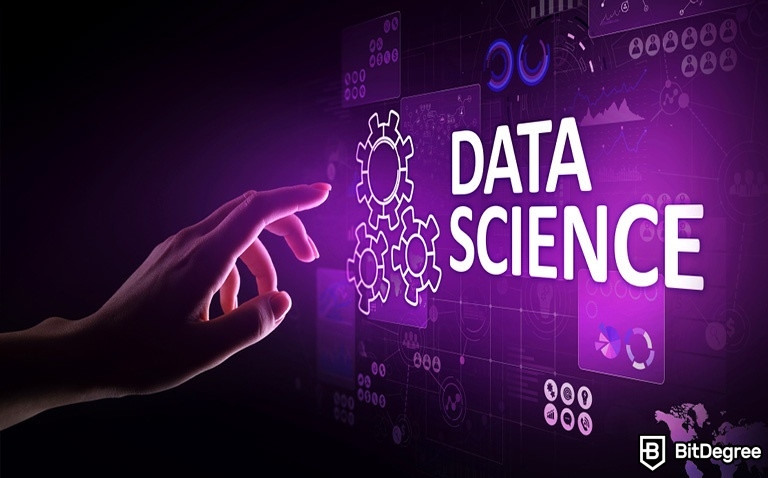 Did you know that data scientists earn more than typical IT employees?
That must be why Udacity data science courses is a topic that keeps popping up so much. Everyone's looking for a way to score this immensely profitable job. That leads to even bigger popularity for Udacity data science courses.
While there are so many different ways to learn data science, not all of them are very efficient or beginner-friendly. However, most of the Udacity data science nanodegrees and courses are. That's the reason why so many people choose to take them.
So, if learning data science or finally advancing your data science knowledge has been on your bucket list for a while, I'm here to offer you some of the best solutions on how to finally cross it off.
Despite all the other alternatives, there are various online courses you can choose from. Even on Udacity alone, you'll be able to find several Udacity data science courses, meaning that you'll have to make a choice which one is the best.
Without having any prior knowledge about the courses, it might be a little hard to do. Therefore, I'd suggest reading on and finding out the best courses and why people choose them.
What is Data Science?
Before jumping to the Udacity data science courses, it's best to figure out what the main topic of them really is. Having a solid understanding of what you're going to learn is of great help when taking a course.
Latest DataCamp Coupon Found:
CLAIM 50% OFF
DataCamp Cyber Monday Deal
DataCamp Cyber Monday special is here! Enjoy a massive 50% off on DataCamp plans. Subscribe now and redefine your data and Al skill set for the better!
Expiration date : 04/12/2023
5,324 People Used
Only 36 Left
It's much better to come to a course prepared, already understanding whether or not the subject really interests you. If you decide to take the course blindly, it's highly likely that you'll be disappointed. It's best to have general knowledge on the topic only to further it even more along the way.
So, in essence, data science unifies statistics, data analysis, and other fields related to data. Data science is quite a broad field, and what one data scientist does might not be what another specializes in. This science is often confused with machine learning or artificial intelligence.
However, data science is a distinct field that has its own characteristics. While some processes might be similar to those of other specializations, it's a discipline on its own. This definition doesn't do data science much justice as it takes a while to fully grasp what data science is.
However, if you're one of the statistics enthusiasts who believe that working with large amounts of data is one of the most exciting things to do, you should definitely consider Udacity data science nanodegrees or courses.
Best Udacity Data Science Course
Now, it's time to get to the part that you came here for - the best Udacity data science nanodegree. If you took a look at Udacity's courses on data science, you'd see that there are so many courses on the topic.
They all have slightly different approaches to data science, and it's hard to choose just one. However, some of the courses are better received and are more popular than others. The more popular ones are mostly the more general ones.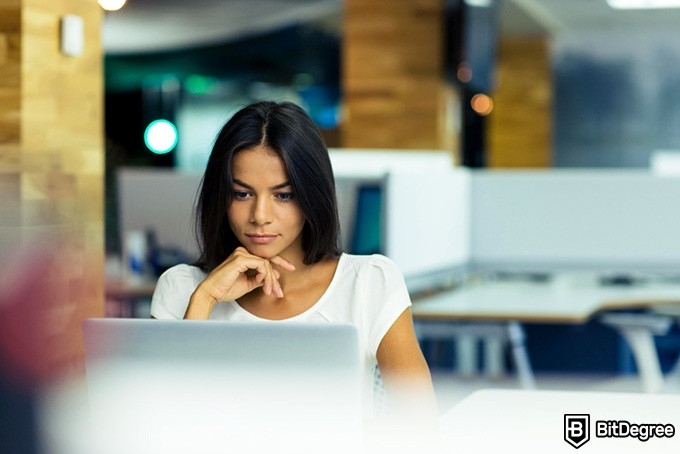 It's quite self-explanatory, but more people choose to pursue more general knowledge, and then they branch out to different courses on more specific topics. Therefore, here I'd like to introduce the most popular courses which people are likely to take more often.
One of them is Udacity data science nanodegree called Become a Data Scientist. This nanodegree is one of the most popular choices for learners. Another great option is Udacity Intro to Data Science course.
Both of the courses have their perks and drawbacks, which will be analyzed! So, if you're interested in Udacity Data Science learning, below you'll find the introduction to the most popular course and later on you'll be presented a way how to prepare for the nanodegree.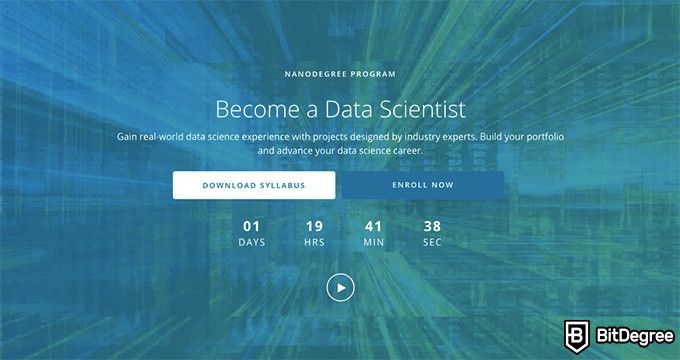 Platform: Udacity
Duration: 4 months
Price: $1116
Certificate: Yes
Level: Intermediate
Where to apply? Here
The first course that is the most often talked about is Become a Data Scientist nanodegree. If you're not familiar with Udacity, nanodegrees are quite different from simple courses. Nanodegrees are often longer, therefore, more informative.
While you can still learn a lot from Udacity data sciences courses such as Udacity Intro to Data Science, these are often more than just the introductory courses. If you're really serious about learning a topic, it's advised to stick to nanodegrees instead of just taking short courses.
When it comes to Udacity data science nanodegrees, Become a Data Scientist is among the top options. There are reasons why this course is so popular. Let's explore some of them!
A Broad Course
The first thing I noticed about this course is that it doesn't concentrate on the very minute details people don't want to be bothered about. Everyone has different goals when it comes to the advancement in the topic, and this Udacity data science nanodegree provides simply crucial information.
While no one's stopping you from taking more courses later, to check out the smaller branches in the topic, you'll still need to have the basics covered, which this course does well. As you already know, data science is a vast field.
That means that while it is a science and the general facts remain unchanged, there are many different paths to take. Think of it as you think of programming. There's front-end programming; there's back-end programming, there's also programming that has nothing to do with websites.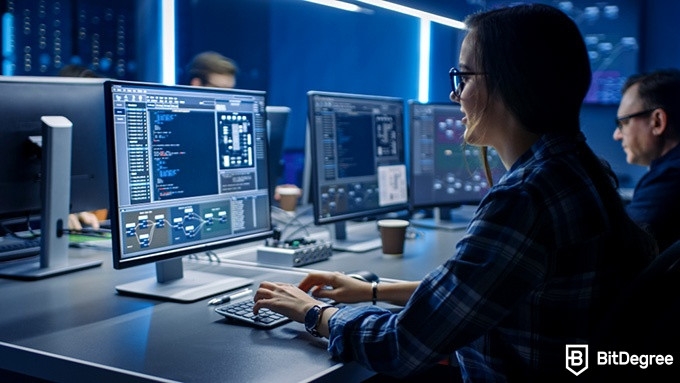 While each person who writes code is viewed as a programmer, their work specifics differ greatly. It's kind of the same for data science. While data science might not be as broad of a subject yet, there are still quite a few branches out there.
However, if you want to get to the smaller branches and use your potential for a specific cause, you still need to know the general information. That's what this course provides. While it's not the very basics of data science, as it's not an introductory course, it can still be considered one of the first steps to data science.
Keep in mind that it is quite a big step, though. Don't get me wrong, having taken this course, you'll be able to implement data science and have the ability to work with projects. It's not a merely basic theoretical course.
This course is of great value as you'll get the whole set: you'll be a well-rounded specialist upon completion.
It's fascinating how they managed to fit so much important information into one Udacity data science nanodegree. By taking this rather short nanodegree, you'll be able to achieve so much.
That brings us to the next perk of the course.
The Duration
The general society's attention span has been decreasing drastically in the previous decades. We're getting so used to instant gratification and quick dopamine boosts. That means that it is becoming harder and harder for us to spend a long time only to get results in a year or two.
While it's not the best thing and should be worked on, this Udacity data science nanodegree adapts to that. Seeing that it takes a year to complete a course can be really demotivating. This is not the case here!
It only takes 4 months to complete this nanodegree. That means that you'll get your results rather quickly and won't have to wait for years to reap what you sow. It's one of the factors that are really motivating to many.
Udacity Deal Active Right Now:
50% DISCOUNT
Udacity Black Friday Discount
The best time to save on Udacity courses is now - follow this coupon to access 50% Udacity Black Friday discount on all courses & enjoy top-quality learning for less!
Expiration date : 04/12/2023
3,176 People Used
Only 97 Left
You might think, isn't it a little too short of a period of time? Will I be able to grasp all the necessary information? The answer is yes! Many people have taken this course and have got great results. Despite its relatively short duration, the course teaches you enough to start working in the field.
So, don't worry that you won't learn enough.
How Interesting It Is
Another great attribute of the course is that the creators keep it interesting. Lots of classes have invaluable information that can help many students, but not all of them can keep it interesting throughout the course.
While what is an interesting course and what isn't is quite relative, it's commonly agreed that some things are better than others. For example, pure theory and no engagement in the course from the student is not the way to go.
Too long lectures that cover the information in a scattered manner without any particular system is also not the best option. Fortunately, you won't find any of that in this course. The information is presented in an engaging way and systematically.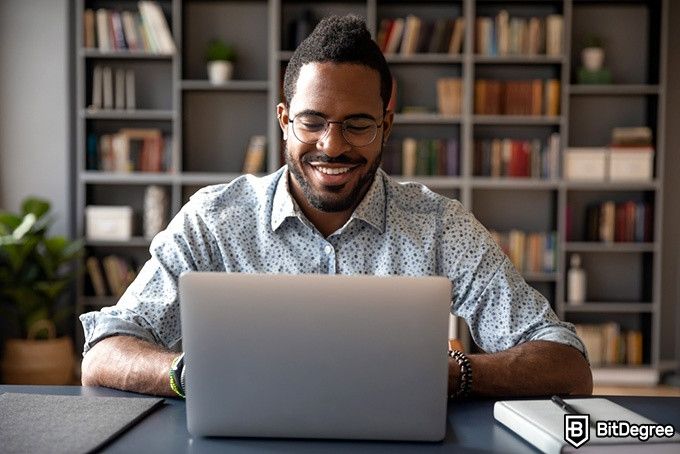 Furthermore, the structure of the course offers lots of hands-on experience. Lots of reviews state that this is the best part of the nanodegree, as the experience they got was invaluable. Having practical experience is extremely important in this field.
This course provides you with an opportunity to build up your portfolio. Having a nice portfolio is a vital asset. If you're going to look for a job in data science, you'll have to showcase your experience. It's tough to do without a portfolio.
While you may naively assume that you'll be able to present them with your skills while employed in the company, it's often the case that they don't even give you an opportunity to do that if you have no relevant work experience or a portfolio to prove your skills.
That's why taking a hands-on course is really important for your later career. However, even if seeking a career is not your main goal, these tasks will surely keep you motivated. Simply getting more knowledgeable is not a really graspable concept.
It's hard to measure how much information you've managed to soak in. Even though tests and exams exist, it might as well just be the most boring way to test yourself. Being able to complete a project proves your skills just as well as tests do, and it is way more exciting.
What's important to mention is that you won't be left alone to complete the projects. Taking this course, you'll be able to get advice on your progress from the experts. It might be a little difficult to tackle data science by yourself, and this is exactly why this Udacity data science nanodegree helps you with that.
Continuous Support
However, the support you get doesn't end here. Not only will you be able to get it on your projects, but you'll also receive other help. The main attraction is the career help. Udacity promises to help you find a job in the field that you studied.
Finding a job fresh out of finishing a course is quite a hard task. Many employers already ask for you to have had some experience in the field, and very few give chances to fresh faces. These are the hardships that everyone has to go through, no matter what career they want to pursue.
To save you from having this much trouble, Udacity helps the students with their careers. You'll be able to get advice to land the best job possible with your skills depending on your location and degrees.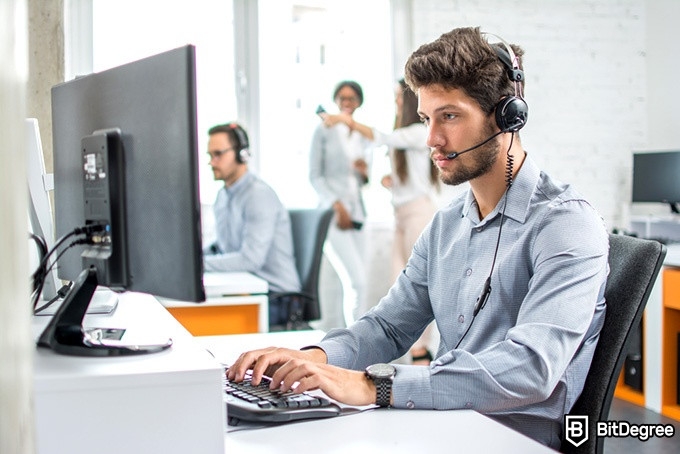 You'll also always be able to reach technical support. So, if you ever encounter problems with Udacity data science courses, you'll have someone on the other side of the line to help you solve your problems.
Well-Structured
Although briefly mentioned before, it's vital to say that this course is very well-structured. The importance of the structure of the course is often underestimated. Some people fail to understand how much it can impact your learning process.
The structure of the course is the main thing that impacts your experience of the course. While the quality and the instructors are critical, too, the structure is one of the largest chunks that have an impact on your studies.
Even if you came to a course that had only the best information presented with the most likable instructors, you still wouldn't benefit much if the information is scattered, not presented in a coherent manner, you'll still likely end up dissatisfied with the course.
The reason for that is that we, as people, cannot just jump to the most complicated matters first without first learning about the general concepts of the topic. Just imagine going through the education system but in a reversed order.
You come in there at 6 years old with your toy-themed lunchbox only to be met with senior year maths and physics. Not likely that you're going to understand what's happening in the classes, is it? I think not.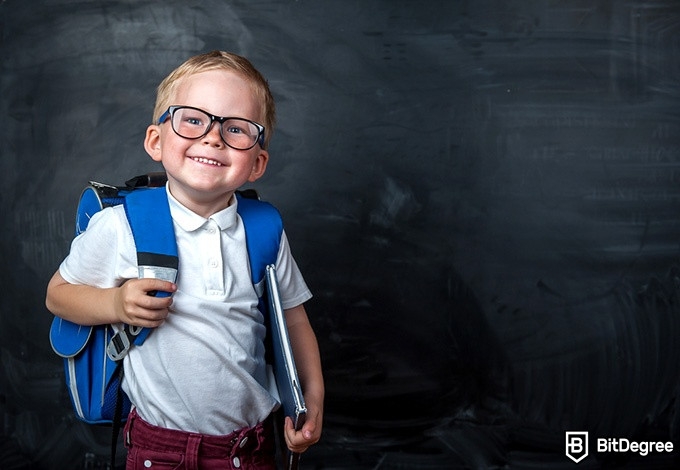 This example illustrates exactly how taking a badly structured course feels. If you came across a course that fails to introduce the topic of the course at first on an appropriate level, that's pretty much how you're going to feel.
That's not exactly the best scenario. That's why it's vital to choose a course that is well-structured and starts with the basics. In this respect, just like in many others, this Udacity data science nanodegree does a great job.
The nanodegree starts with a somewhat introductory course. While you can't expect to get the very introduction to data science, and it is an intermediate course, it still starts with the broadest topics followed by more specific content.
The course continues to provide the information in a structured manner, presenting the topics from the easiest ones to the hardest ones. So, you'll surely find a nicely put together course if you choose to take this Udacity data science nanodegree.
Intermediate Level
It's crucial to mention that this nanodegree is not really suited for complete beginners to data science. As you might or might not know, data science requires some knowledge of programming. If you're interested in it the subject, it's likely that you are already familiar with programming.
However, you might not know Python well enough or might not be familiar with the main concepts of data science. That might prevent you from fully grasping the course. Simply because of that, you need to do some preparation before starting the course.
One of the ways to do it is by taking a Udacity Python course. The course will surely prepare you for all that's needed for Udacity data science in terms of Python programming.
However, there are other things you could do.
How to Prepare for Udacity Data Science Nanodegree?
Now that you've learned that you might need some prior knowledge in the field before applying to this Udacity data science nanodegree, you might be thinking about what you should do to successfully be able to enroll and keep up with the pace.
Well, the solution is quite simple. Udacity offers not only this nanodegree but also an additional Udacity Intro to Data Science course. It is recommended to take it before enrolling in the nanodegree program.
Since you know what Udacity Data Science nanodegree is like, you might be wondering how the Udacity Intro to Data Science course compares to it. Well, I can say that it definitely is a great introductory course!
My words may not convince you yet, so let's see what it's like!

Pros
Easy to use with a learn-by-doing approach
Offers quality content
Gamified in-browser coding experience
Main Features
Free certificates of completion
Focused on data science skills
Flexible learning timetable

Pros
High-quality courses
Nanodegree programs
Student Career services
Main Features
Nanodegree programs
Suitable for enterprises
Paid certificates of completion

Pros
A huge variety of courses
Easy-to-navigate interface
Over 600 free courses
Main Features
A huge variety of courses
30-day refund policy
Free certificates of completion

Platform: Udacity
Duration: Approximately 2 months
Price: Free
Certificate: No
Level: Beginner
Where to apply? Here
If you're not yet familiar with Data science, you'd better take some action before jumping straight into the Udacity Data Science nanodegree that was mentioned before. Let's say you already know the basics of Python. Now what?
Well, now you take Udacity Intro to Data Science course to prepare for the Become a Data Scientist nanodegree. The course is liked by many learners.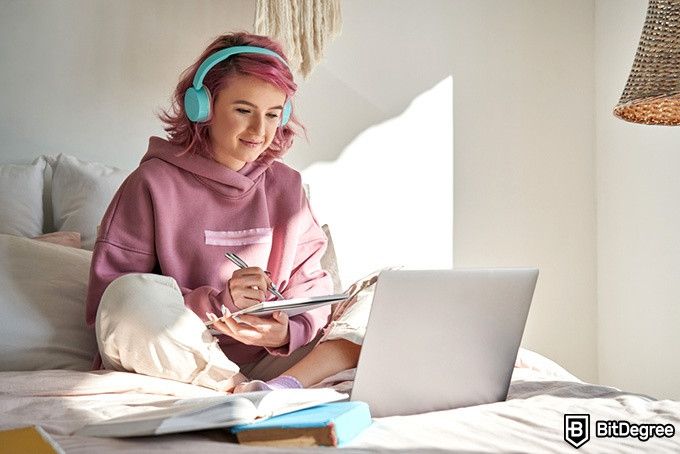 The main advantage that people seem to point out is that it is free to take. When taking an introductory course, it's very fortunate to come across a free course as you don't always know whether the topic will interest you or not.
Sure, you usually have a rough idea, but before learning about the smaller details of the topic rather than just general definitions, you can never really know if you will still be interested in the science.
Furthermore, it's a quick course that won't demand a lot of your time. It takes approximately 2 months to complete but can be done quicker if you're a passionate learner. That means that in 2 months or even less, you will have acquired the basic skills of data science.
So, I believe that if you lack skills for the Udacity data science nanodegree or simply are interested in data science as a hobby, it is well worth trying out. However, it's important to mention that since it's a free course, you won't get lots of benefits that are provided in the nanodegrees.
Nevertheless, it's a great opportunity to prepare for further learning.
Conclusions
Udacity data science nanodegrees and courses have been on the rise since data science specialists have become highly demanded in the job field. Tendencies show that it's going to remain on the top.
Therefore, the demand for them is as high as ever. Due to the high number of courses, it might be a little hard for you to decide which course to take. That's why you should try to get informed on the different qualities of the courses and search only for the best ones.
My suggestion for you is to take the Udacity Intro to Data Science course first to get the hang of data science and understand the main idea of it.
Once you're done with it, you can graduate to Udacity data science nanodegrees, such as Become a Data Scientist, which seems to be one of the best-rounded courses.
So, don't hesitate to head to Udacity and check out the courses! The chances are that you'll be able to land your dream job upon course completion.
Leave your honest feedback
Leave your genuine opinion & help thousands of people to choose the best online learning platform. All feedback, either positive or negative, are accepted as long as they're honest. We do not publish biased feedback or spam. So if you want to share your experience, opinion or give advice - the scene is yours!