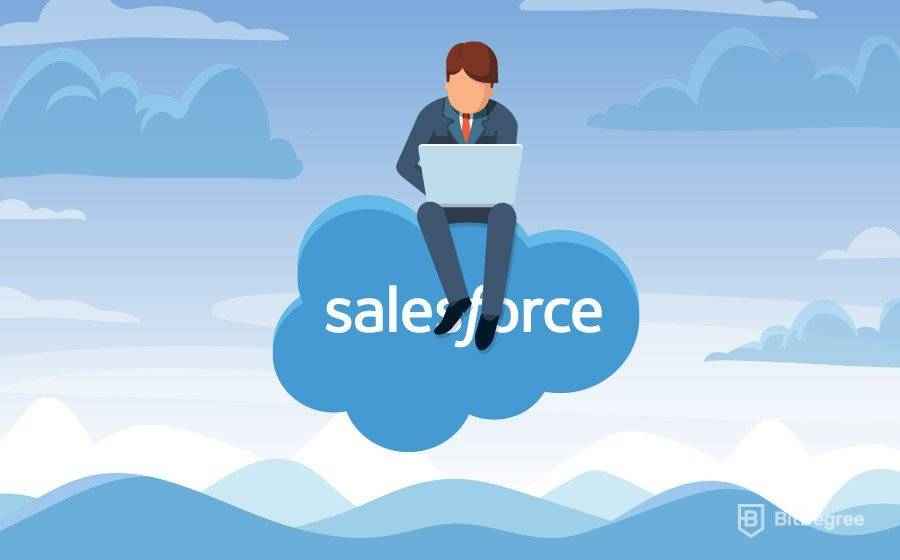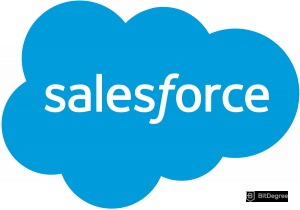 As of late, Salesforce has become the leading software in the world in the field of customer relationship management. Needless to say, some of the biggest and most well-known companies around the world are using Salesforce to maintain the best possible results when it comes to customer relations. To achieve this, however, these companies require solid and reputable Salesforce developers and administrators. If you're looking for a job with Salesforce, you'll need to know the most important Salesforce interview questions that you might get asked during your job interview. And this tutorial will provide you just that.
Whether you're looking for the most basic of the questions or some hardcore stuff - you'll find it in this guide. We'll talk about the introductory-level inquiries that you might get asked by your interviewers, and then glimpse at some of the essential advanced questions you might receive.
Basic Salesforce Questions
Just to make sure that you get an all-around understanding of what types of questions you can expect at the beginning of your job interview, we'll start by covering some of the basics of Salesforce.
Latest Udacity Coupon Found:
SAVE 75%
Udacity Black Friday Offer
The best time to save on Udacity courses is now - follow this coupon to access 75% Udacity Black Friday discount on all courses & enjoy top-quality learning for less!
Expiration date : 10/02/2023
3,176 People Used
Only 97 Left
These questions and answers are going to be great examples of just what exactly you can expect from your job interview, especially in the beginning. No employer will ask you to talk about the advanced Salesforce features straight off the bat (at least they shouldn't). Most of your job interviews are going to start with a short introduction, right before moving on to the actual Salesforce interview questions.
Whether you're trying to get a job as a Salesforce administrator or developer, the questions provided in this tutorial will aid you either way. Although Salesforce admins don't have to know to code, some general information on how the development intricacies work might be just what they need to score that job.
So, without further ado, let's jump straight into the very first question.
Question 1: What is Salesforce?
The very first of the questions that you'll get - some would even argue that this is also one of the most important questions. It seems strange, right? If you're applying for a job with Salesforce and are ready to answer complex developer or Salesforce admin interview questions, how could you not know what Salesforce is?
Well, your employers are probably certain that you DO know what Salesforce is. However, they are keen on checking if you know it and can explain it to them in your own words, or if you've simply read the generic definition and are only going to recite it.
This is why it's so important to try and understand the Salesforce interview questions while learning it, instead of simply mindlessly memorizing it. You will be able to not only show your knowledge on the topic but to also demonstrate your critical thinking skills!
So, back to the question - what is Salesforce?
To put it into very simple words, Salesforce is a cloud-based customer relationship management-concerned application designed to improve your company's relationship and communication with its customers.
Question 2: Define 'WhatID' and 'WhoID'.
In activities, the WhatID refers to an object while the WhoID points to a person.
Question 3: What's the difference between a 'profile' and a 'role'?
For a user to create a user account, he has to have an assigned profile - something that is added to the tracked record of that particular user. Roles, however, are optional, and can only be assigned once the user has an established profile.
You've probably noticed that the basic Salesforce interview questions are mostly made up of "what is..?" and "what's the difference between..?" queries. That's the case with most of the basic questions, so keep that in mind while moving on!
Question 4: What's 'SOQL'?
You might have heard about SQL - Structured Query Language. Well, SOQL is very similar to SQL.
SOQL stands for "Salesforce Objective Query Language". It is specifically designed for Salesforce and is used to retrieve data from the platform by issuing queries.
This is most likely going to be one of the Salesforce developer interview questions since it's concerned with modifying and altering the Salesforce datasets. However, even if your main goal is to practice Salesforce admin interview questions, you should also pay attention to these more general developer questions. You never know what your potential employers might want to ask you during the Salesforce interview questions!
Question 5: Does Salesforce limit user (customer) data usage?
Now, as the previous question was aimed more towards developers, this is one of the more popular Salesforce admin interview questions. It is more closely related to the actual "data-to-customer" type of a scenario, thus concerning administrators more than developers (although it does depend on individual cases!).
Yes, Salesforce does limit user data. These limits are known as "Governer limits", and are issued via Apex. They can cover anything from email limits to push-notifications and transactional limits.
Question 6: What does 'ORO' stand for?
ORO stands for "Object Relationship Overview". If you do get a question like this in your job interview, I recommend that you elaborate on your answer and not just state the abbreviation and be done with it. This is a great example of those Salesforce interview questions that allow further explanations - your employers might even expect them.
So, to elaborate on Object Relationship Overview, it is a process that takes custom customer information and adds into the same bulk where the general customer data is located. This process helps track various customer inquiries and problems (such as products with defects).
Question 7: What is Apex?
Apex is the programming language used in Salesforce. It is an object-oriented language that allows Salesforce developers to attach business logic to the development processes happening within Salesforce.
This question is one of the best examples when it comes to basic Salesforce developer interview questions. Apex is essential for Salesforce developers to know and master, so do give it a lot of attention while preparing for your job interview.
Question 8: What is a 'bucket field'?
Bucket fields are essential to know in Salesforce interview questions. They are used when admins need to create a report on user activity. Bucket fields allow you to group the data in quite a broad manner, eliminating the need for complex function performance. This saves a lot of time, especially when you need to generate a report ASAP.
Question 9: Do you know what a 'trigger' is?
It is the code that is executed before or after the record is updated or inserted.
Question 10: When can Apex Triggers run?
There are typically two situations in which Apex Triggers can be issued to run - before saving a record and then after the saving process is complete. Both of these runtimes have different purposes: if you issue an Apex Trigger before the saving process, it will check and verify the information that you're trying to save. On the other hand, if Apex Triggers are issued after saving, they are used to reach certain specific user data.
Question 11: Why is 'SaaS' used with Salesforce?
Probably one of the more difficult Salesforce interview questions, at least when it comes to the basics. This is because it's a double question - to answer why it's used with Salesforce, you have to first know what SaaS is.
SaaS stands for "Software-as-a-Service". It is a subscription-based model of providing a service. This means that a customer can cancel his or her subscription at any given time, thus avoiding any penalties. It's a great model to build your company-customer relationship upon.
Question 12: What is a 'custom object'?
Customs objects refer specifically to database tables that store data related to your company on the Salesforce platform.
Question 13: What does a custom object permit the user to do?
When the custom object is defined, the subscriber can perform these following tasks:
Create custom fields
Relate the custom object to other records
Track events and tasks
Build page layouts
Analyze custom object data
Create dashboards and reports
Share custom tabs, custom apps, custom objects, and other components.
All these tasks cannot be done until the custom object has a definition. Keep that in mind during the Salesforce interview questions.
Question 14: What can cause Salesforce data loss?
Changing data and date-time.
Migrating to percent number, and currency from other data types.
Changing to multi-select picklist from any type except picklist.
Altering to multi-select picklist from any type except picklist.
Changing to auto-number except for text.
Changing from text-area to e-mail, URL, phone, text.
Question 15: How to track sales in Salesforce?
Salesforce is a tracking program by itself that records numbers of helpful basics details. Example:
Number of customers served daily
Daily sales volume
Detailed reports from Sales Manager
Sales figures by month or quarter
Advanced Salesforce Interview Questions
Now that we've gone over some of the main Salesforce developer and Salesforce admin interview questions, let's transition and talk about the advanced versions of those questions.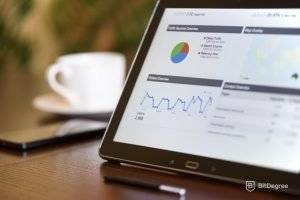 These advanced questions and answers will include some more popular Salesforce Lightning interview questions, as well as other developers and administrator ones. If you've been working with Salesforce for quite some time now, you shouldn't find the questions too challenging, even though they are considered to be advanced.
If you're just getting started and don't know too much about Salesforce, you might find some of these questions a bit overwhelming. However, not to worry - that might be a good thing! The advanced Salesforce interview questions and answers provided in this tutorial can serve as a waypoint. They will create a clear outline for you of the things that still need to be learned.
Question 1: What's 'data skew'?
Data skew is a popular term that you'll encounter quite often if you work for international companies that have a lot of clients. This term is used to clients who own a huge amount of records on the platform.
When these clients perform updates, your systems will likely encounter the error known as data skew. This is because the user occupying one, single role owns most of the data for a particular object.
Question 2: What is 'Salesforce Lightning'?
As I've mentioned a bit earlier, you can expect some Salesforce Lightning interview questions in your interview, especially when it comes to the advanced Salesforce interview questions. This is because Lightning has become essential for using Salesforce effectively and efficiently.
Salesforce Lightning is a vast collection of modern tools that aim to greatly increase the performance of the Salesforce platform. These tools include a whole new version of a framework, new and optimized interfaces, visual upgrades and more. Every Salesforce developer needs to know how to use Lightning, for it's the main set of tools associated with Salesforce.
Question 3: Coming back to Salesforce after some time, you see that you've lost some of your data. Mention a few reasons for why that could have happened.
This is yet another type of Salesforce interview questions - one that offers you an example of a situation and then asks to elaborate. These questions are good for you as someone who's trying to get the job. Why is that? Well, the nature of these questions allows you to expand on your answers and pretty much answer in your own words completely. Furthermore, this is a great time to showcase your knowledge, since your interviewers already expect more than a two-word answer.
As for the question itself, there are a few reasons why you could have lost your data in that situation. You can simply provide some that you think are the most likely to have been the cause. Just to give you a few examples: migrating settings from other types of data, changing the settings of the dataset, altering the text area, etc.
Question 4: What's the point of the 'dashboard'?
Keep in mind during the Salesforce interview questions, that the Salesforce dashboard is used as a visual representation of the reports that you generate. You can add multiple reports (up to twenty) to a single dashboard.

Pros
Simplistic design (no unnecessary information)
High-quality courses (even the free ones)
Variety of features
Main Features
Nanodegree programs
Suitable for enterprises
Paid certificates of completion

Pros
Huge variety of courses
Easy to navigate
No technical issues
Main Features
Huge variety of courses
30-day refund policy
Free certificates of completion

Pros
Easy to use with a learn-by-doing approach
Offers quality content
Gamified in-browser coding experience
Main Features
Free certificates of completion
Focused on data science skills
Flexible learning timetable
Question 5: If you're using the Salesforce1 mobile app, can you use Lightning on it?
You could say that this is one of the more niche Salesforce Lightning interview questions since not everyone uses the Salesforce1 mobile application. So, keep this in mind while you study!
Yes, you can use Salesforce Lightning on the mobile app. The way that you would do this is by creating a new tab on the app - one that would be designated specifically for Salesforce Lightning. This tab should point to the component that you're working with.
Conclusions
The Salesforce interview questions and answers provided in this guide should help you in developing a clear study plan. Even though you might get different questions during your job interview (i.e. more customized ones), the questions in this tutorial are some of the essential, key ones that get asked the most.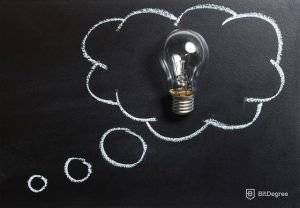 Remember - your potential employers are just as interested in your personality as in the experience that you have with Salesforce. Since you're most likely going to be working with a team, you have to show that you are ready for it and that your mind is in the right place - as well as your motivation!
Study hard, take time to rest and try to relax. Just be YOU, and everything's going to be alright! I hope you find these questions and answers useful, and I wish you good luck in getting that job!
Leave your honest feedback
Leave your genuine opinion & help thousands of people to choose the best online learning platform. All feedback, either positive or negative, are accepted as long as they're honest. We do not publish biased feedback or spam. So if you want to share your experience, opinion or give advice - the scene is yours!