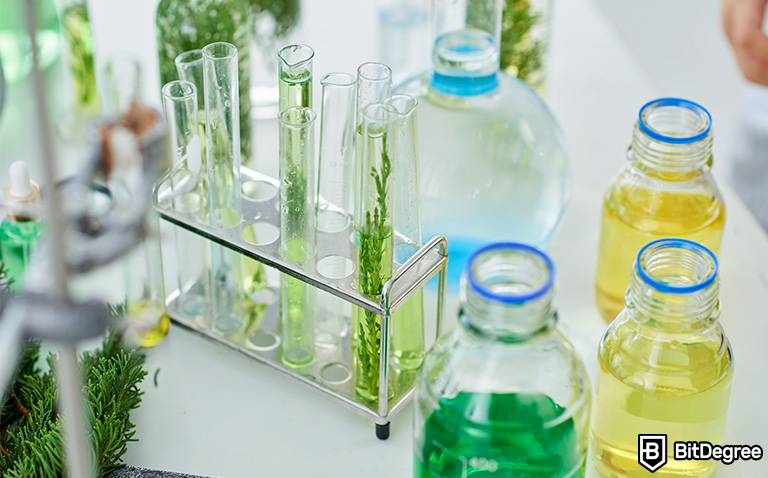 There is an extensive variety of online biology courses to choose from. Maybe, the reason behind it is that biology is a field with countless branches. Want to learn more about how living organisms interact with each other? Study biology. Want to learn about ecosystems and the environment? Perhaps, get an online degree in biology.
Or maybe you are interested in human anatomy? You've guessed it — biology. And the field is never-ending — genetics, animal studies, plants. You name it, and it is probably linked to biology.
Biology skills are a remarkable perk to possess in general. Why? They are applicable in numerous ways. As a result, you might be considered as a perspective person with many career paths to choose from.
In this article, I will lend you my top Udemy, Coursera, and edX online biology courses to get that online degree in biology or even prepare for your upcoming exams.
Online Biology Courses — Why Take Them Now?
Some people might disagree with me, however, governing every part of the world — biology is one of the most interesting and essential subjects you could think of. Primarily, getting a biology online degree and attending a university doesn't obligate you to become a medical professional. You might choose a scientist, a teacher, a microbiologist, or a biochemist career path.
Latest DataCamp Coupon Found:
CLAIM 50% OFF
DataCamp Cyber Monday Deal
DataCamp Cyber Monday special is here! Enjoy a massive 50% off on DataCamp plans. Subscribe now and redefine your data and Al skill set for the better!
Expiration date : 01/12/2023
5,324 People Used
Only 36 Left
Or you could just learn out of curiosity, the knowledge you gain is always useful in one way or another. So if you feel interested, why not dive deeper?
Speaking of online biology courses versus in-person studies — research states that a biology online degree might not be enough to step into medical school[1].
There are a few reasons behind it:
Online students are less likely to engage in premedical activities
Online students don't have an academic advisor
However, if you wish to become a medical doctor and get into a university — online biology courses can be a great addition to your in-person studies. In this modern world, online learning is a spectacular way to broaden the horizons, fill out the knowledge gaps, and prepare for the next step.
I could even suggest that having an online degree in biology, is the stepping stone for lots of factors. Providing you with a few examples — passing exams, getting into medical school, widening the range of skills you already have, or even becoming a master in biology.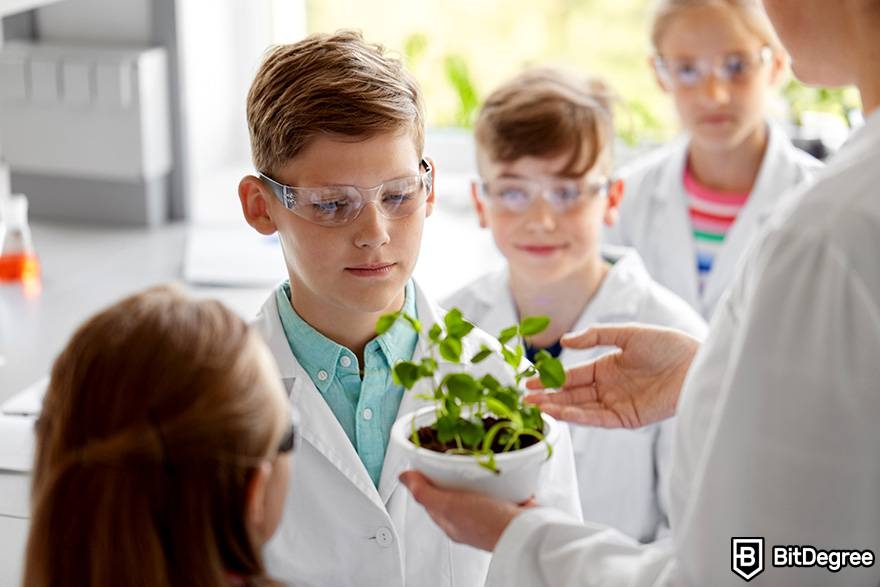 So if you ask me, nowadays, we have unlimited learning opportunities. Moreover, this is your sign to make the best of them.
I would like to acknowledge that online biology courses could be like reading a book — interesting, moving, advantageous. There are lots of twists and turns that keep the learner engaged. To put it simply, your educational experience depends on the way you perceive learning.
After getting an online degree in biology:
You will have lots of interesting topics to discuss with your friends
You will have a better understanding of the world around you
You will have a well-rounded set of skills to start with
You will evolve and gain many new opportunities
You will be able to reach your full potential in biology
Of course, this list is not complete, nonetheless, it shows the flexibility and advantages of biology. The field of biology could have been narrowly presented, remembering the good old school days. Keeping that in mind, online courses are like the new, untouched world of topics, you aren't yet aware of.
Let's break down a few of the career opportunities to get a better idea of how wide the field of biology is:
Biology teacher
Pharmacist
Wildlife biologist
Scientist
Science writer
Biochemist
Zoologist
Botanist
Genetics and DNA scientist
Ecologist
And the list could go on, however, to decide what specific profession is the most fitting for you, further research would be needed.
You can start NOW, from the comfort of your own home. Get a cup of coffee, put on some background music, and begin learning! Education is just one click away.
Keeping that in mind, let's break down the best Udemy, Coursera, and edX courses.

Platform: Udemy
Duration: 9.5 hours
Price: €59.99
Certificate: Yes
Level: Beginner
Discount: Available
Apply HERE
To put it shortly — biology is the study of life. Sounds intimidating? Don't worry, online biology courses make the concept understandable for everyone. That includes you.
Do you have a need for a course that covers all the basics? Beginner-friendly online biology courses like this one, are designed for anyone who wants to learn or refresh their knowledge from the start. Specifically — high-school, college, homeschooled students, or lifelong learners.
The life around us is amazing. Understanding it from the biology perspective can create a more significant meaning to existence overall. We spend our lives surrounded by a variety of organisms — contrasting from the ones that can't be seen by the naked eye, and the ones that are so huge they feel unreal. Find out why they are the way they are, and how they evolve and exist in the first place.
As much as the concept of learning about different organisms seems like "super hard scientific stuff", biology can be sorted out in a more comprehensive manner. It doesn't matter if it is a plant, an animal, or a microorganism. Online biology courses like this one, talk about them all in an understandable way.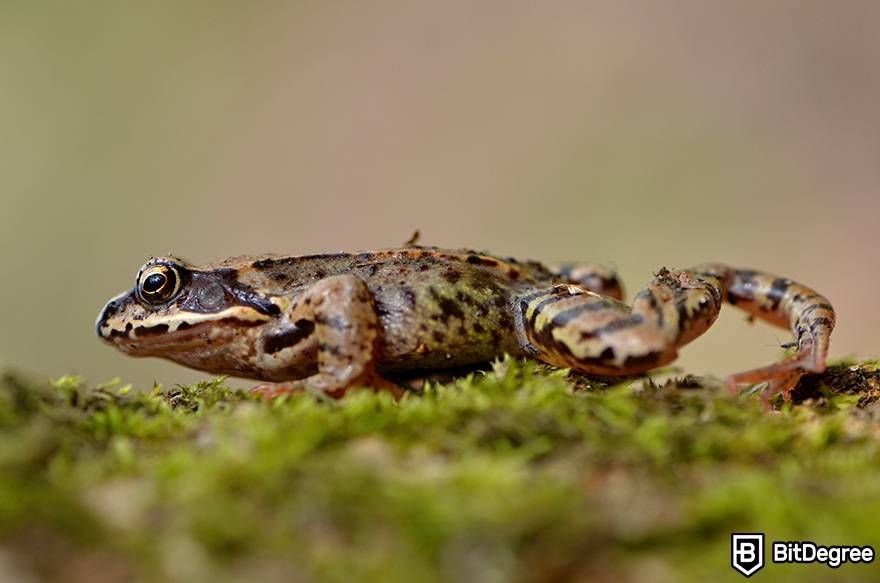 Don't get me wrong, the Introductory Biology program isn't an overview of high school material. Although it goes through the most significant and easily understandable aspects — the point is to learn because you want to, not because you have to.
And let's not forget doing it the fun way.
Perhaps after finishing this program that covers all the basics, you will be interested in a particular branch of biology. And let me tell you, biology has LOTS of them.
Also, don't forget that you can acquire further education and even get a biology online degree by using the same platforms mentioned.
The instructor of this course — Thomas Amann, has also been a professor at Michigan college for 10 years. So you could say he is a master of both teaching models (in-person and online). As he told himself, classroom lectures are rushed and more stressful for the students than online ones.
So learn at your own pace with the guidance of someone involved in various scientific researches linked to biology. Besides, he isn't just a person with a degree, the lecturer is someone that actively uses his skills in real-life situations. Keeping that in mind, I am sure that you're in good hands.
With 9.5 hours of video content, 25 downloadable resources students will learn:
What is biology
Building cells
Cellular basics
Cell reproduction
The fundamentals of DNA
The chemistry behind cellular biology
Additionally, you will get quizzes along the way. So, to feel more confident in your skills, you'll be able to test yourself practically.
For a price of €59.99, you should take your exams or even step into the world of biology more self-assured. Also, by being provided with lifetime access you can always come back and refresh your memory if needed.
So, let's take the first step into the study of the world?
Start the course here NOW.

Platform: Udemy
Duration: 3 hours
Price: €39.99
Certificate: Yes
Level: Intermediate
Discount: Available
Apply HERE
If you are a software professional that wishes to enter the field of DNA data analysis — online biology courses like this one, can't be more perfect.
In contrast to the Introductory Biology course, this one has requirements. To start learning about bioinformatics (tools for analyzing biological data), you need to have 10th-grade school-level biology and chemistry skills. Also, you should know a little about statistics, such as creating histograms.
And most importantly — you need an interest in biology.
The requirements are there for a reason — it isn't the program that guides you from head to toe. You begin to learn from the topics that aren't crystal clear nor beneficial for someone, that isn't already in the field.
Getting that out of the way, let's start off by specifying the interpretations of DNA, RNA, and genetics.
For example, the most generic definition of DNA — a molecule that contains all the information to create and maintain an organism. RNA could be described as a molecule that transfers information. Lastly, genetics — a study of genes and heredity.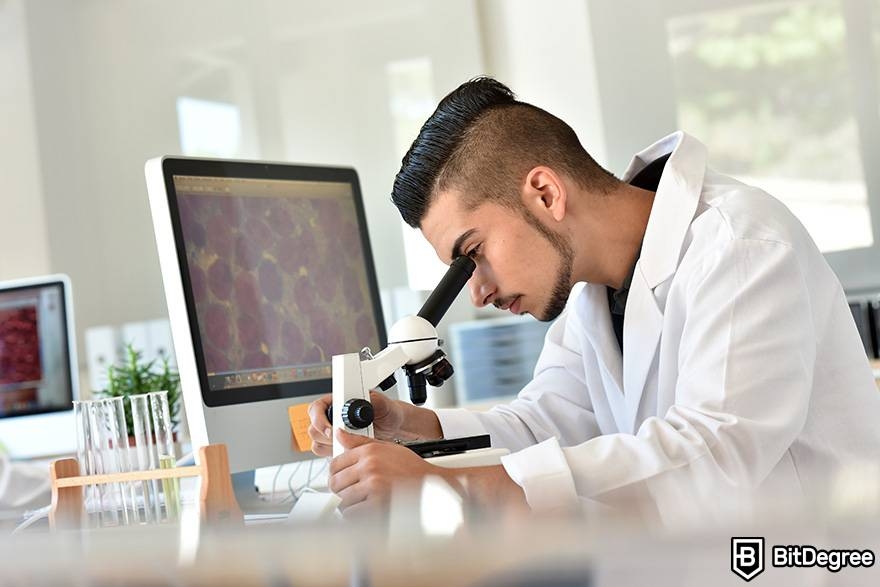 We all heard of these terms, however, to understand genetics and bioinformatics more than at a surface level — online biology courses are needed.
Understanding how DNA, RNA, and genetics operate is an important aspect in determining genetic disorders and the ways of preventing disease. Perhaps after this short course, you will feel a great desire to become a scientist. Stepping into a noble career path is always a good idea!
Since the time of Aristotle, who thought that blood holds most of the power to pass genes to future generations, we know about the concept way more. However, the terms such as "blood line", "blood tie" can be heard nowadays.
Maybe Aristotle was right in some way? Learn and have a scientific, research-based opinion yourself, using this course.
Those enrolled will learn:
Foundation of DNA sequencing technology
Foundation of DNA, RNA, and genetics
Evaluate raw data
Improve data quality
Analyze datasets
Cancer therapy and disease research fundamentals
Additionally, you will have a guided project at the end of this course. In regards to that — provided with 6 lectures and a few quality checks along the way, so you can complete it without any errors. Therefore, you will get to practically apply your new skills. What more could you need?
Moreover, by completing the project, you'll strengthen your understanding and have something new to put in your portfolio.
When it comes to pricing, it doesn't cost an arm and a leg. For only €39.99 you will get 4 sections of profound learning material. Which will speed up the process of getting the desired biology online degree. As well as extend your professional abilities.
And let me add that Udemy constantly places discounts, which make the learning experience even cheaper.
Furthermore, you can always check out our Udemy coupons.
Start the course here NOW.

Platform: Udemy
Duration: 1 hour
Price: €19.99
Certificate: Yes
Level: Beginner
Discount: Available
Apply HERE
Cancer disease may be a very sensitive topic for someone who had encountered it in some way. Nevertheless, understanding this illness could be highly beneficial.
Additionally, it could be hard to find online biology courses that cover such a specific topic in just ONE hour. So, you're welcome.
Do you know what is the difference between cancer cells and normal cells? Scientists do, they create and develop treatments and cancer therapy by using this information. So you could say that it's significantly important to know the deepest secrets of the cell.
That's one of the reasons why you are here, right?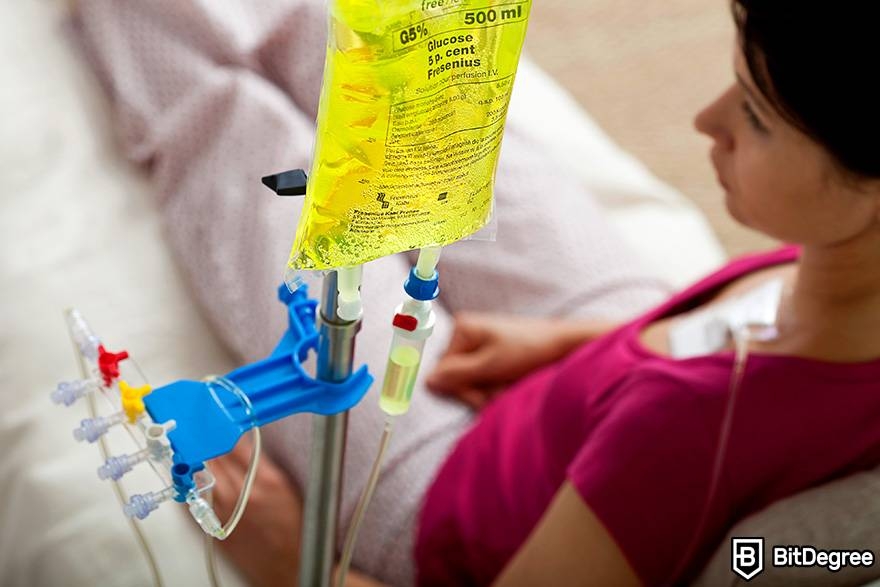 To put it simply, cancer is a disease that abnormally grows the body's cells which can spread uncontrollably. The cell growth and forming of tumors can cause serious symptoms and even be life-threatening.
Without the scary aspects, there are lots of interesting facts to know about. If you are a medical student, medical professional, or just someone with a personal interest in biology and diseases — this course is a great way to add a new wrinkle called "cancer biology" to your brain.
Students enrolled will learn:
Various cancer treatments
Risk factors of cancer
Underlying causes of cancer
To apply knowledge when dealing with someone that has cancer
In only one hour you'll get all the straightforward information you need to ease your curiosity a bit. Besides, it is probable that this knowledge could literally be a life-saver someday.
Moreover, if you are here to better understand your school or university class — online biology courses like this one are great learning material.
The lecturer Dr. Emma Nichols has a Ph.D. in cancer-related biology, so there is no doubt that you are getting the best quality, trustworthy knowledge. And for only €19.99 you will add up to your medical, cancer-related vocabulary, and possess a great set of skills surrounding the topic.
Start the course here NOW.

Platform: Udemy
Duration: 1.5 hours
Price: €49.99
Certificate: Yes
Level: Beginner
Discount: Available
Apply HERE
Have you ever been curious about the earth's processes, energy sources, how to manage pollution, and climate change?
At the moment, researches show that there are multiple biodiversity loss and ecosystem degradation restoration strategies[2]. Nevertheless, until now, the strategies mostly remain insufficient. What can be the reason behind it? Could educating people on the matter be a tool to heal the environment?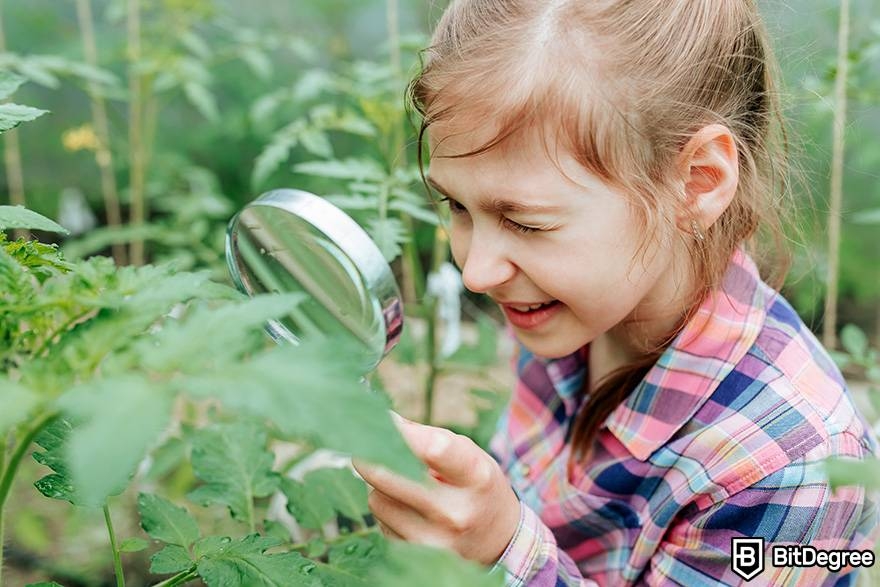 So maybe you are preparing for a high-school exam? Perhaps you are someone that needs additional biology information in general? Or could you be a teacher that wants to keep up to date with the latest news? Or do you feel the passion for changing the environment?
If you answered "yes" to any of these questions — this course is for you.
People nowadays are becoming more and more aware of ecology and the environment. However, there is still plenty of space for humanity to learn and evolve. Current environmental problems:
Global warming
Pollution
Acid rain
Deforestation
Species extinction
Overpopulation
Food waste
Sea level rise
Biodiversity loss
To be completely honest, these problems, if not faced, will bring the world to an environmental crisis.
Keeping that in mind, if you aren't a biology student preparing for your assignments or exams, you still might consider being more aware of the topic.
The program contains two units: ecology and the environment and use of biological resources.
In the first unit students will learn:
What is biodiversity
To understand the names of tropic levels
To understand the substances that transfer energy in the food chain
To understand the consequences of pollution
To understand the term transgenic
To understand micropropagation
The fundamentals of plant growing and breeding
So, a deep look into the world processes and problems.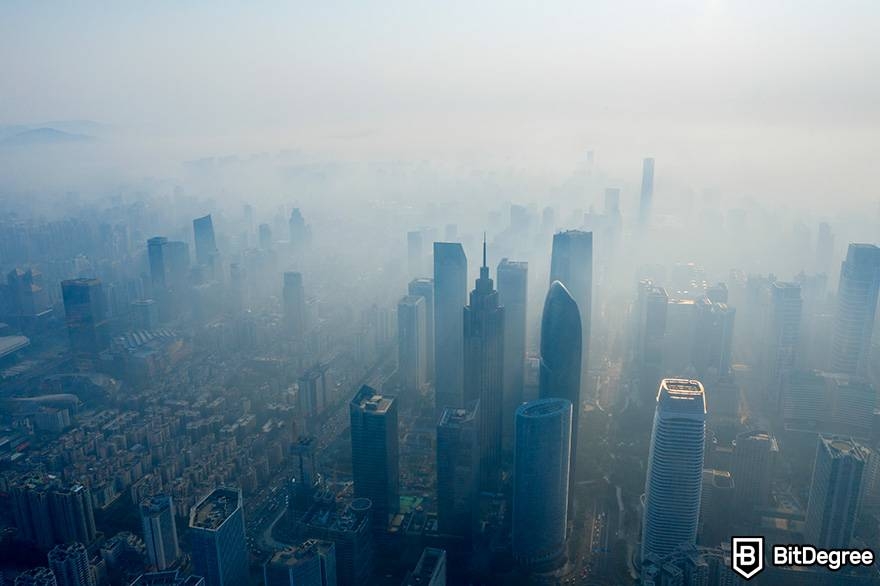 The second unit focuses more on biological resources. Resources are needed for growth, maintenance, and reproduction. To add, resources can be water, food, nutrients. On top of that, plants also need — sunshine and a place to grow.
In this unit students will:
Understand the effects of increased carbon dioxide
Understand the reasons for pest control
Understand how genetically modified plants can be used to increase food production
Understand what is selective breeding
Describe the process of micropropagation
Describe the stages in the production of cloned mammals.
Furthermore, this course is called the master of fundamentals for a reason. The classes cover a wide variety of topics in a short period of time (1.5 hours). After finishing, you will understand the basics of how everything works in ecology and be able to do an in-depth analysis later on, if preferred.
The usual price is €49.99, however, at the time of writing this, the course has a discount making it only €12.99. A steal, if you ask me.
Also, the student's reviews pointed out that even though the course had plenty of information that was talked about in a very short period of time, it was very useful. So why not try it out? Do your best in the upcoming exams!
And learn how to take care of the world.
Start the course here NOW.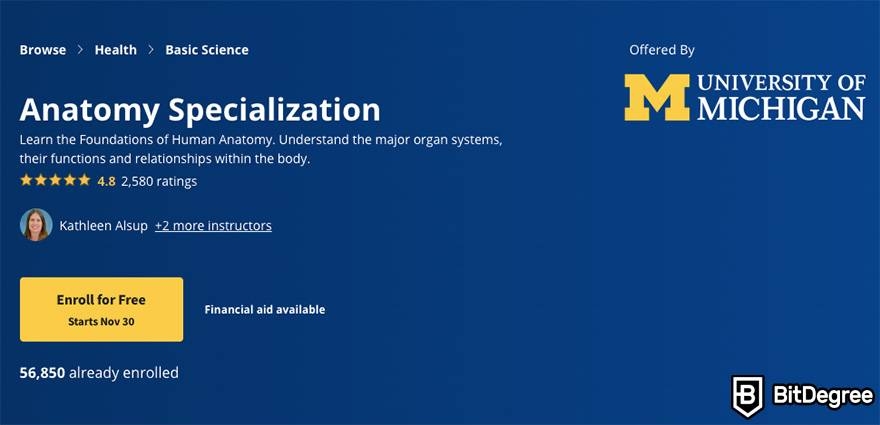 Platform: Coursera
Duration: 5 months
Price: From $49 (free audit available)
Certificate: Yes
Level: Beginner
Discount: Available
Apply HERE
A little birdie told me you might be interested in free online biology courses. Thinking of you, I prepared a few options. However, I will say it now — free alternatives are never as good as the ones you pay for.
By choosing a free online biology course, you will only be able to attend as a viewer and not as a participant. What I mean by that — having limited access to course material, no graded assignments, feedback, or a certificate of completion.
It feels like losing the key points of online biology courses, would you agree?
Scientists say — the body as a whole should always be in the center of anatomy. It means that as much as you need to learn the names of each bone and how the muscles are placed — you also should be aware of more complex factors. As an example — how water is a vital component of the body, what is the skin made from, and why the internal organs are placed the way they are.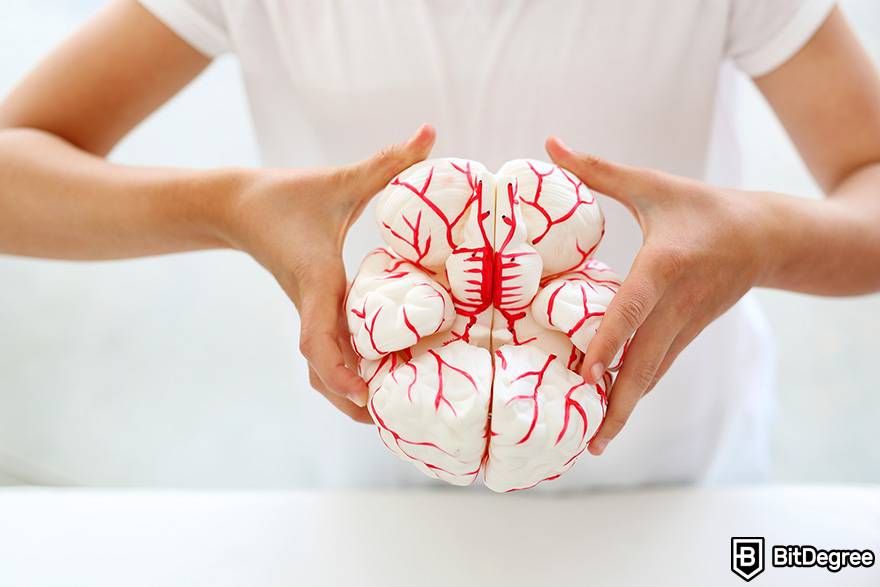 Therefore, a more in-depth study of anatomy, to learn as much as possible. This course is here for that.
This anatomy specialization consists of 4 courses:
Anatomy: Musculoskeletal and Integumentary Systems — you'll learn about the components of the integumentary system (epidermis, dermis, nails, hair) and how bones, joints, and skeletal muscles allow us to move.
Anatomy: Cardiovascular, Respiratory and Urinary Systems — you'll learn about the trinity presented in the heading.
Anatomy: Human Neuroanatomy — you'll learn about the nervous system, motor and sensory pathways.
Anatomy: Gastrointestinal, Reproductive and Endocrine Systems — you'll learn about the endocrine, digestive and reproductive organs.
So you'll completely explore the human anatomy and how different systems work in our bodies. That is only reasonable for online biology courses that last 5 months.
Besides, as much as the 5 months look super-extended — the suggested learning pace is 4 hours a week. Nevertheless, you are able to individually choose how much time to spend. Easy peasy, right?
Additionally, this course has lots of visual multimedia and materials, which might not be accessible if you select the free online biology course type. Take that into consideration.
So whether you have a personal interest in anatomy or you are a medical student looking for an extra source for learning, then Anatomy Specialization, an online biology course by Coursera, is the perfect choice for you.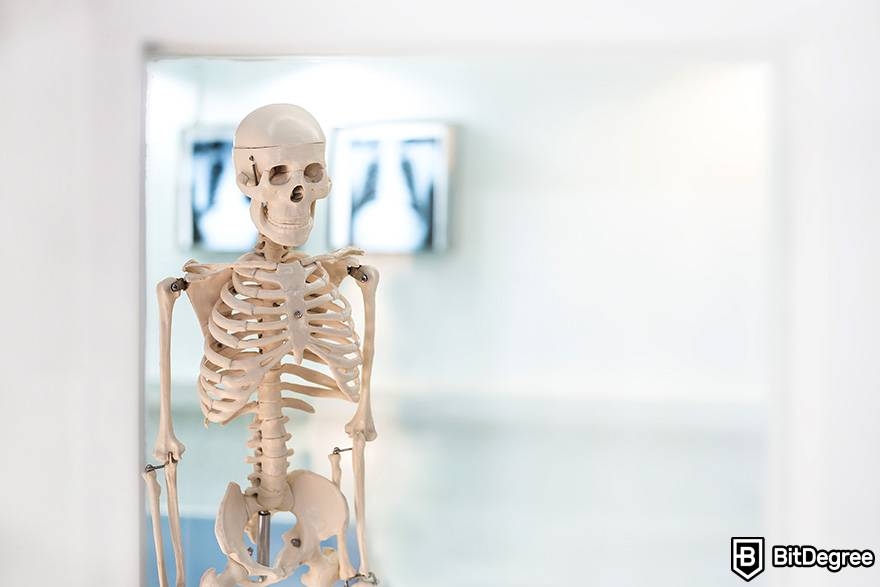 Brief online biology courses like this one cover a wide selection of aspects, from basic anatomy vocabulary to in-depth organ systems exploration. This specialization is designed to give a well-rounded set of skills needed for a future career in the field and being the best student possible.
Because Coursera offers a certificate of completion, self-paced learning, practice quizzes, feedback — the price might reflect that. It can vary between $49 – $79 a month for the full experience. Besides, this one is a specialization containing more than one course, so, totally worth the price!
Start the course here NOW.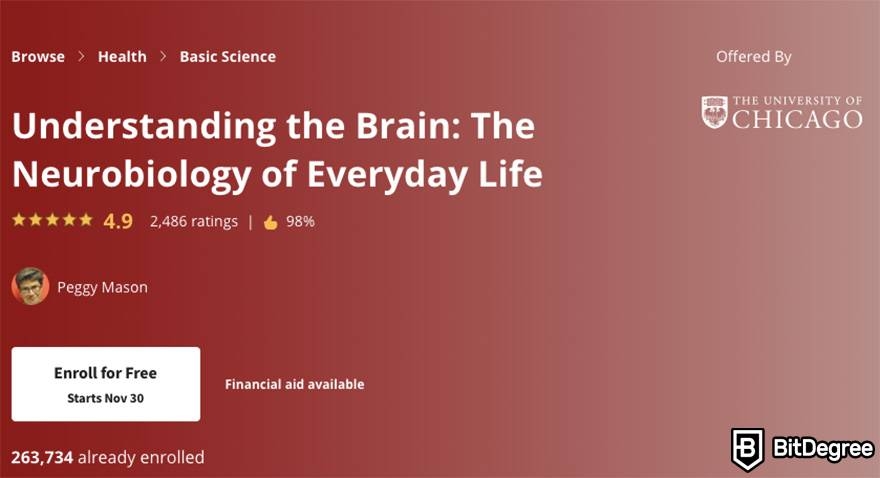 Platform: Coursera
Duration: 28 hours
Price: From $49 (free audit available)
Certificate: Yes
Level: Beginner
Discount: Available
Apply HERE
Brain activity is a dynamic combination of different sensory responses[3]. Furthermore, the brain is one of the most important and complex organs in the human body. Learning about the brain can be a spectacular and unpredictable process, therefore, there is always something new to learn.
For example, have you heard about the gray and white matter? Everyone probably had encountered some bits and pieces of the topic in school. However, this course will explore it more deeply. Even though the aspects of the brain can be unpredictable, it is very valuable and influential in the field of biology itself.
Some say — they are ruled by the brain, others say that they are ruled by the heart. Sadly, the heart is just a blood-pumping machine, moreover, the brain is the master behind everything you do.
This course is designed to teach everything you need to know about the secrets of the brain. From a beginner with very basic knowledge, you can become a great person to discuss neuroanatomy with.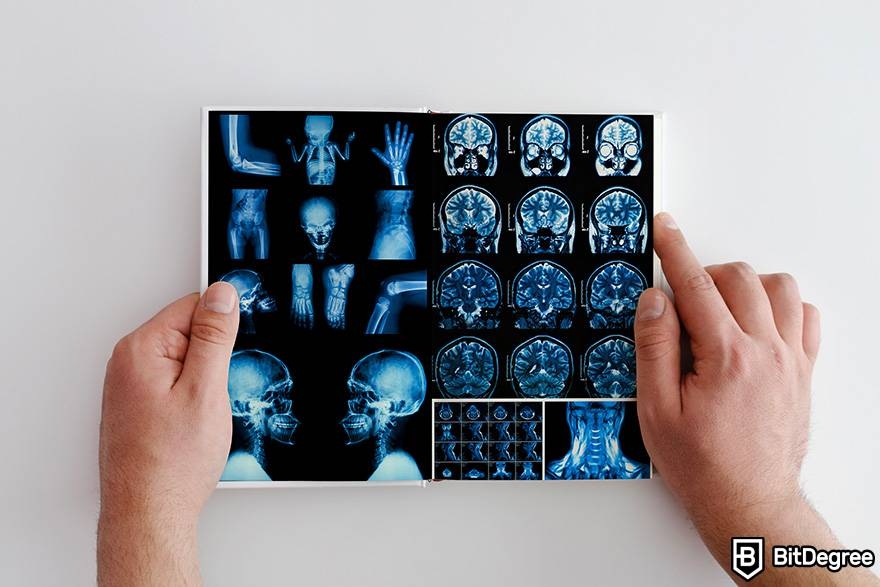 The syllabus of this course consists of 10 sections that talk about all the fundamentals of neurobiology. For instance, the first section focuses on the nervous system, and the last section covers emotion, language, attention, and memory.
Going from the first and the last section there are topics like hearing, perception and vision, neural communication, movement, vestibular sense, homeostasis and etc.
All of that in 28 hours? Talking about speed learning, right? You won't even notice how quickly you will finish it.
The subject of neurobiology can seem relatively hard, nevertheless, students' reviews state that the lecturers Peggy Mason's passionate teaching made it quite easy to understand.
Want to take your interest in the brain to the next level? Perhaps you have an upcoming exam on the topic? Or maybe you are in the medical field and need to extend your knowledge?
This course is a game-changer for any of the cases mentioned above.
I am sure that by learning neurobiology with this course — the skills you gain will be unforgettable.
That is the magic behind amusing learning.
Start the course here NOW.

Platform: edX
Duration: 4 weeks
Price: €85 (free audit available)
Certificate: Yes (paid)
Level: Beginner
Discount: Available
Apply HERE
Mitochondria. For some, it may sound like a curse word of some sort. However, I highly doubt that you are unaware of this cell organelle. As presented in high-school biology classes — mitochondria generate the energy needed for the power cell.
If you did not come as a biology student or have a medical background you may ask — why do I need a 4-week course on this very specific subject?
By understanding the cell, you can explore the logic of all living systems. All organisms, including us, are made of cells. However, it is a very complex subject to comprehend completely, and 4 weeks is far from enough. Keeping that in mind, online biology courses like this one focuses on something more certain.
In this case — mitochondrion.
Let me add, that you will spend 2-4 hours a week learning, so don't get intimidated by the course duration.
Those enrolled in this course will learn:
How and why the cell works
The role mitochondria play in the cell
What experimental techniques are used to investigate mitochondria
How cells metabolize food
How the structure of the F1F0 ATP synthase leads to the production of ATP
All in all, you'll be gaining a great understanding of mitochondria and the basics of the cell. Moreover, you can apply the knowledge in further cell research. Getting a grip on mitochondrion will make it easier to comprehend other cell organelles and structures.
Additionally, how could you call yourself a biology enthusiast without knowing everything about mitochondria? That would look weird, would you agree?
Speaking of pricing, if you have a need for a free online biology course — a free audit is available. However, as I've mentioned before, the experience of paid and free classes is as different as day and night.
Mitochondrion will not be as easily understandable without having an extended learning experience.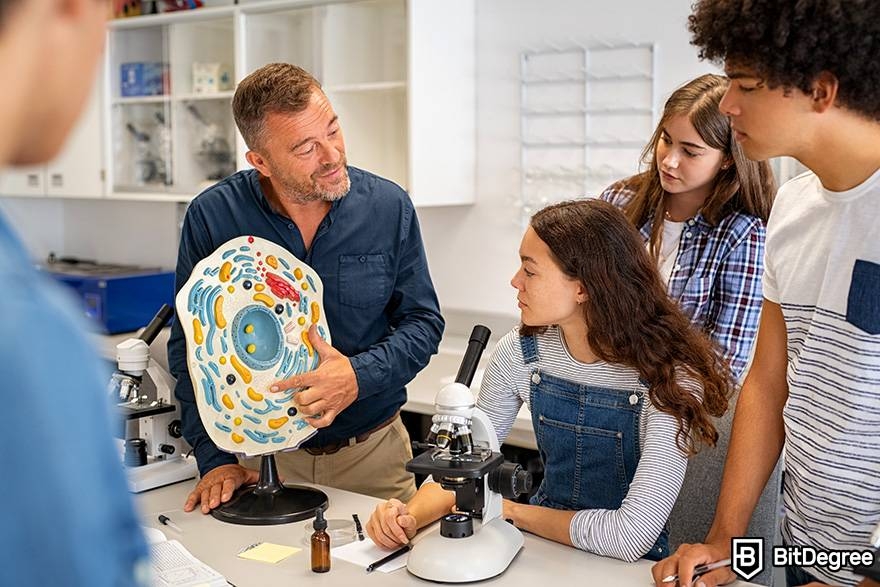 By choosing a free online biology course, you will get limited access to course material, no certificate nor graded assignments.
These disadvantages could stop you from mastering all the information. Nevertheless, the price of this course is €85 and you'll be getting a steady ground of skills you need to understand the topic fully. Also, the more you know, the easier it is to learn new topics.
So if you are looking for a great deal and a trustworthy, powered by Harvard, learning program, this one is for you.
Don't hesitate to be the mitochondrion genius!
Start the course here NOW.
Conclusion
Biology is a reasonably broad field to study. Because of that, you need to make sure to have the best quality learning materials.
While in the process of learning, you can either have an interesting and fun experience or, if the teaching is not engaging enough, get overwhelmed and unmotivated. That's why the approach is important.
The top 7 courses I talked about in this article are currently offered by the best MOOC platforms out there. Therefore, you will be getting the most detailed, high-quality content. Delving deep into the world of biology.
I am happy that you've reached the very end of this article and wish you the best of luck in your biology studies!
Scientific References
1. Katelyn M Cooper, Logan E Gin, Sara E Brownell 'Diagnosing differences in what Introductory Biology students in a fully online and an in-person biology degree program know and do regarding medical school admission'
2. David Moreno-Mateos, Antton Alberdi , Elly Morriën, et al. 'The long-term restoration of ecosystem complexity'
3. Han Wang, Shijie Zhao, Qinglin Dong, et al. 'Recognizing Brain States Using Deep Sparse Recurrent Neural Network'
Leave your honest feedback
Leave your genuine opinion & help thousands of people to choose the best online learning platform. All feedback, either positive or negative, are accepted as long as they're honest. We do not publish biased feedback or spam. So if you want to share your experience, opinion or give advice - the scene is yours!