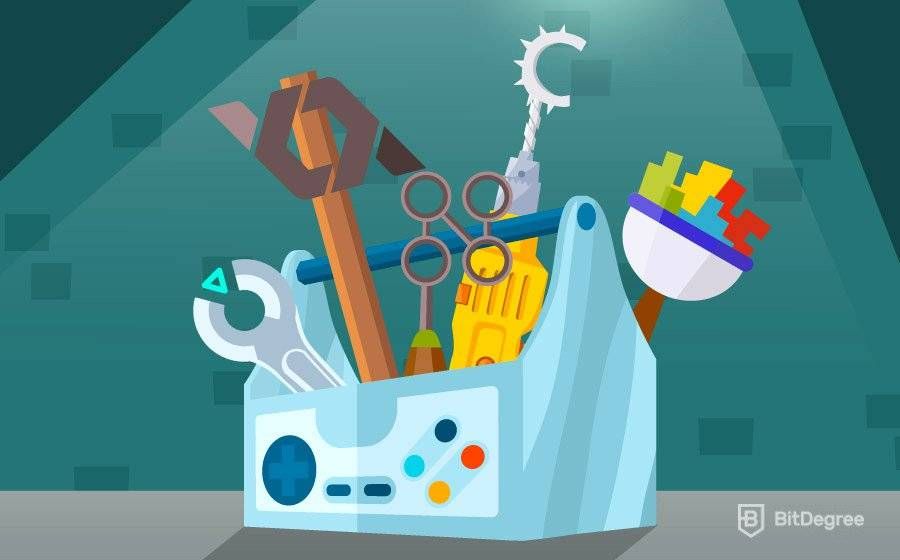 Modern video games have taken the world by storm. What used to be called just a glimpse of entertainment or most of the time just a waste of time for children, the video games industry now has one of the biggest revenue counts among all the other enterprises.
There are more than a few ways to explain what a video game is. The most simple way to explain it is that it is a digital entertainment issue that is played via a computer, a console, a phone, a tablet, you name it. If you want to understand computer games through a more complex point of view, you will need to understand that video games are like interactive sports, movies or tv shows, card and board games run through different simulations.
Working in the video game industry has become one of the most frequent goals among young people. The difficult part of this is that if you want to have a job like this, you need some particular skill sets to do so. Video games can be created by using programming languages, but that can take years to learn and might cost a fortune. The bright note is that modern technology solved the question of how to make a game and made it a lot simpler.
Importance of Creating Games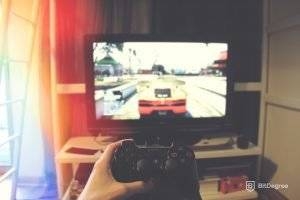 Computer games have a huge amount of positive benefits to its users. For starters, it provides almost endless social entertainment and fun. Even though it may be time-consuming, playing video games can help you learn teamwork and cooperation. Even modern educational systems are adding gamification to their process to increase young scholars' engagement and interest.
Latest DataCamp Coupon Found:
EXCLUSIVE 67% OFF
On DataCamp Subscription
Follow the Datacamp promo code link & get an exclusive 67% OFF Datacamp subscription. Act now while the offer is still available!
Expiration date : 04/04/2023
2,765 People Used
Only 35 Left
Some medical professionals, for example, Dr. Kourosh Dini addresses in his book that multi-player video games can allow children to learn empathy, co-operation, emotional awareness, and helping.
While there are thousands of other games out there, making a video game that relies on specific emotional drives and knowledge resources can contribute not only to entertainment industries, but also to help raise a better generation for the future. Now the question is, how to make a game?
Tools to develop games
To develop games without coding knowledge has become quite an easy task do so. The new generation of computer programmers created toolsets to easily develop games, monetize and publish them on different platforms.
Let's take a look at the list of possible best tools that will help you solve the riddle on how to create a game.
GameMaker: Studio
One of the best choices for newcomers in creating video games that can surprise even the expert developers. The in-built Studio's script (Game Maker Language) enables the creation of striking 2D games. GameMaker allows creators to develop visually-appealing and high-quality 2D games that are based on physics. The Studio offers to import animations, fonts, character sprites and game creation with ease.
Being of the first game making software programs on PC, GameMaker: Studio became one of the primary choices for amateur and expert game developers because of its wide range of tools.
By using GameMaker users can easily figure out how to make a game, execute multiple difficult tasks and share their projects in no-time. If you want to have a deeper look at how to use GameMaker: Studio, take a look at our course that will show you have to make 20 games with the application!
Construct 2
Another great game developing tool that helps you build a 2D amusements. Construct 2 game creation is based on HTML5 allows to build-up game without any coding knowledge. With the help of this application, you can easily learn about animation, designs and game basics.
Construct 2 is very flexible and gives you many utilities on making a game. While compiling a video game you are permitted to preview it.
It uses simple drag-and-drop methods to ensure the smoothest process to its user. Nonetheless, it is very comfortable to edit designs, objects, and make effects your way.
Construct 2 game creator app has pixel-shader effects, thrilling visuals, and blend modes. The tool is very popular among beginners and advanced students so you should give it a chance while figuring out how to make a game. Having troubles? Hop into our course on the ultimate game development.
Game Salad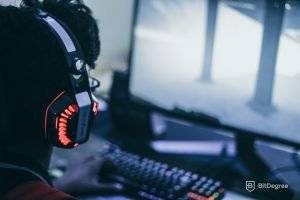 If you are looking for a game creator app that will allow you to work effortlessly - GameSalad should be on the top of your list. Like some previously mentioned applications, it also used the drag-and-drop interface for the visuals. To make game development easier, the Game Salad app has an integrated physics engine, game behavior features, and a preview mechanism.
Game creation can be taken to another level with the pro version of Game Salad. While the free one offers freedom on making games, the paid pro version allows you to monetize your work and publish it on iOS Apple Store and Android Google Play.
Stencyl
As they mention on their website you can create an amazing game without having to code. To be fair they are not lying. Stencyl is another great way how to make a game with a simple software program that uses the drag-and-drop interface that was created by the MIT Scratch project.
Stencyl has an in-built editor tool that gives you the possibility to work on your characters and NPCs, to work on their appearances and behavior. Stencils' Scene Designer is created to design the games world and its scenes. If you are advanced enough, the application allows you to write your codes, to develop custom classes and import libraries.
While you can create astonishing Flash games and publish them for free with the basic version of Stencyl, the paid version gives you the possibility to publish your work on game stores.
ClickTeam Fusion 2.5
While this game creation application is for a bit more higher level users it still does not mean that you will have to learn how to make a game with coding. Fusion 2.5 shines with its excellent event editor system. It warrants the user for the applications smooth and quick game creation with zero coding skills.
On one hand, the ClickTeam Fusion 2.5 application uses a similar Box 2D physics engine and allows you to publish your game just like other applications, on the other hand, it increases the number of platforms that the games can be published on, such as OUYA console.
ClickTeam has another feature that puts it above the others - it's hardware acceleration support. This feature allows game creators to build games faster. Like others, it has its free and paid version so it is surely worth your attention.

Pros
Easy to use with a learn-by-doing approach
Offers quality content
Gamified in-browser coding experience
Main Features
Free certificates of completion
Focused on data science skills
Flexible learning timetable

Pros
Simplistic design (no unnecessary information)
High-quality courses (even the free ones)
Variety of features
Main Features
Nanodegree programs
Suitable for enterprises
Paid certificates of completion

Pros
Huge variety of courses
Easy to navigate
No technical issues
Main Features
Huge variety of courses
30-day refund policy
Free certificates of completion
GameFroot
For those who are wondering about game creation tools on how to make a game online, GameFroot could be the one. It is a simplistic application that can be perfect for making pixelated games. The toolset is made especially for amateurs and advanced game creators to make games for HTML5, mobile, and web.
What GameFroot offers differently than others an open community where every enthusiast and developers can share their ideas and discuss about the games. The downside of it is that GameFroot needs to be upgraded into a paid version for your games to be monetized and published to the community. However, just like other pro versions, it offers many benefits for the user. Many features and benefits can be gained. Make sure to try out the free version to figure out whether you need the pro one.
It is pretty clear that there are many and great tools that will help you how to make a game, and just like we mentioned in the descriptions of the applications, most of them do not require any programming knowledge. A quick tip - do a little bit of research before jumping into a game making hype train to be sure what kind of services do you need and whether pro packages are worth buying.
Extra tips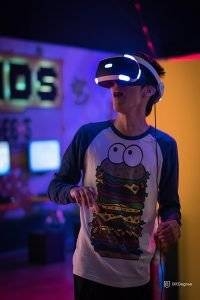 To make a good game, first, you need to have an idea. All the most popular games started with a good idea that was developed through every important aspect of making games. It is advised that you should start laying down thoughts about the game on the paper. This process will help you to clarify your ideas and figure out what needs to be done so your idea could be successful.
At first, after you realize your idea, you might not get the result you wanted. To get the result you wanted, you need feedback. Feedback from the other game publishers or enthusiasts might slow down your process on how to make a game but it will help you to mold your game inch by inch. The process of making games can be fast, but it does not have to be. Slowly working towards your idea will bring more interest from the users.
If this is your first project, it is advised not to aim for very big plans. Start small. Smaller projects will help you learn better since you will see the results a lot quicker than on the big project. It is important to keep your motivation high and that will be a lot easier through making smaller but more frequent steps.
Conclusion
The advanced generation of programmers created many methods for people to enjoy the creation of games even more. There are many more applications that are also super useful while developing entertainment products so it would be better if you always keep an eye on forums and communities that share their ideas about these projects. Scout for the ideas and tools to be the next big game player on how to make a game.
Leave your honest feedback
Leave your genuine opinion & help thousands of people to choose the best online learning platform. All feedback, either positive or negative, are accepted as long as they're honest. We do not publish biased feedback or spam. So if you want to share your experience, opinion or give advice - the scene is yours!