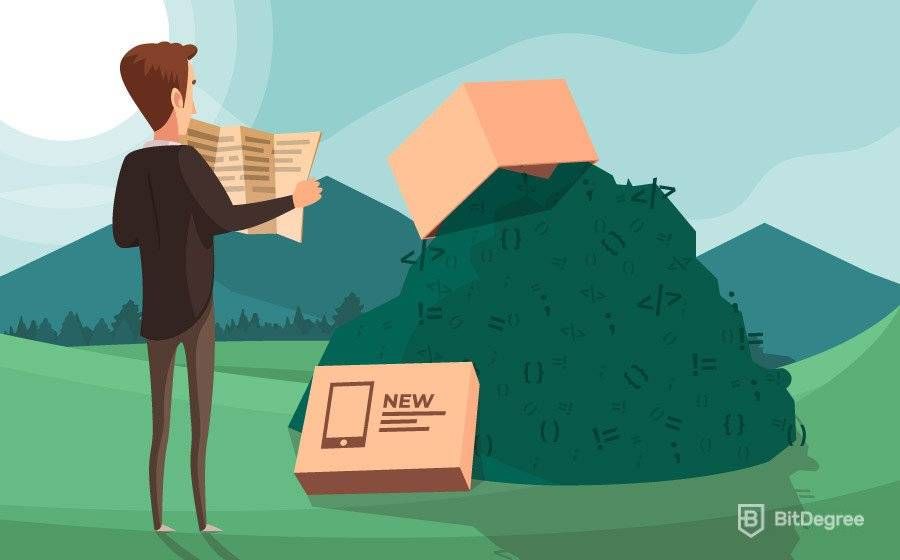 Within the past ten years, the rise of technologies became very impactful on human lives. Not so long ago we only had one wired phone for all the family members to use, now we cannot imagine our everyday lives without a mobile smartphone in our pockets. Although mobile phone primary function is telecommunication, many people prefer to use mobile applications to connect with others.
With the popularity of smartphones, mobile apps also began to rise and now most of the business organizations must have their own. While it is known that hiring programmers to create an application from a scratch can be very costly, there are many ways how to code an app without spending a fortune on hiring professionals.
Why are Apps Important?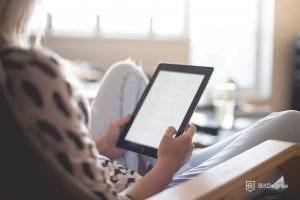 Most of the mobile applications are built to execute a specific task, whether it is communications, online shopping, entertainment, banking, e-tickets, etc. The ability to have a portable connection to the whole world has increasingly improved our lives and made them much easier. Time consumption of typical tasks that we do every day has been reduced to the minimum, and goods or services are available by making only a few fingertips.
Latest Udacity Coupon Found:
SAVE 75%
Udacity Black Friday Offer
The best time to save on Udacity courses is now - follow this coupon to access 75% Udacity Black Friday discount on all courses & enjoy top-quality learning for less!
Expiration date : 10/02/2023
3,176 People Used
Only 97 Left
For businesses, it is important to know how to make an app because it can have some significant positive results. It is known that mobile apps can:
Increase brand visibility.
Increase selling.
Build loyalty.
Reinforce the organization's brand.
Connect with on-the-go customers.
All these aspects can be simply reached by making the application attractive, useful, and easy to use.
How to Create an App?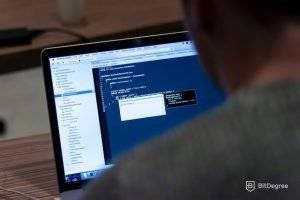 Learning how to code an app from scratch yourself can take a very long time if you are not familiar with any programming languages or computer science. As mentioned above, hiring someone with enough coding skills to make a mobile application can cost a fortune, so what is the other way around this?
Well, if your goal is to create a complex application or a game then there is no shortcut to it. That can only be done by professional developers. Even for them, it can take a while to code it. On the other hand, if your goal is to create a simple application that is more based on its' content or creating a shop to sell stuff, it is advised to use these fairly easy-to-use platforms that will require close to none coding skills.
AppMakr
One of the most popular platforms to create a content-based application is AppMakr. It is a do-it-yourself program and a very easy way how to code an app with no coding knowledge. It has a WYSIWYG (what you see is what you get) editor. Within the editor, the user can edit and customize everything he sees - icons, splash screens, tab icons, etc. If it is not in users' interest to design graphics himself, it is possible to use designs that are already given.
Use of AppMakr is pretty simple - you have given a smartphone and you drag wanted feature icons into the application. The platform uses RSS and API to power the content in the creators' feed, GeoRSS and MediaRSS can be added as well.
While the AppMakr platform provides the user to add such add-ons like push notifications, it also partners with few networks to allow application creators to monetize their work.
While most of AppMakr services are free, you can get even better services by paying relevantly low prices to make your product even better.
AppyPie
Same as AppMakr, AppyPie can be a great alternative how to code an app and it is used to create apps for Android, iOS. It also provides an extended list of operating systems by adding Windows phone and FireOS platforms. Same as the application creating program above, AppyPie also uses what you see is what you get the concept.
It begins by letting you choose a category, followed by design, text, colors, photos, media, links and many more.
The app maker features its' own marketplace so that users can show off their creations, it also provides monetization of their different kinds of applications.
The price range is also pretty low for an application and by paying certain prices you will be allowed to exclusively create apps for only Android or all operating systems.
AppInstitute
One of the most user-friendly app making platforms that can be excluded from the above with its purpose selection. At the very beginning of the create your application, you will be asked what purpose does it stand for, whether it is to build users' loyalty, increase awareness, sales or other.
AppInstitute requires zero understanding of how to code an app since it instantly provides you with a pre-made application. It will take some time until you will customize it the way you want, but in the end, it will be worth your time. Besides, AppInstitute provides helpful videos and live customer support chat to make application creation experience even better.
Differently, than the other two app making platforms above, AppInstitutes' monthly payment is a bit higher so it is important to consider what do you expect from this process.
Swiftic
Another swift method of how to create an app instantly is Swiftic. It is ranked as one of the best application creation platforms by users and developers since it provides the biggest number of services for the user to engage clients and make money.
Swiftic uses three simple steps. All you need to do is to select category, design and publish. This given app creator also provides with analytics add-on so the user could always track his progress and see how well the app is doing. As for the prices, it could be considered as the most favorable of all the mentioned above.
As we can see there are many alternatives on how to code an app without actually knowing how to code. But is it enough to create an application for it to be successful? The answer depends on whether you know your audience.
What is important to know before learning how to make an app?
Like in any kind of project, research is a cornerstone to success. Understanding what the user might need from your application can play a crucial role in whether it will be used or find any success at all.
First of all, learn about your competition. There are many lookalike apps out there but the ones that found success was the most original ones. Do not try to copy anyone else. If you have a similar idea to anyone else - make it better. Find the weak spots in your competitors' ventures and improve it.
Secondly, find out about your target audience. Although this could be a challenging task, surveys, focus groups, and market research data could help a lot. You could also research the segments of the target audience. Think about the age, profession, interests, and income of the people you are targeting. For example, if you're creating a dating app, you can consider a specific group of people you're creating it for.
The third point is the budget. Since we already learned how to code an app without paying a fortune it is time to plan the budget for the other important factors such as marketing, level of functionality, number of platforms and the team that will be working by your side. These factors can play a crucial role in application development so be sure to not miss it.
By carefully rethinking each of these aspects you will be surely one step closer to a successful application launch.
What Other Tools Might be Helpful?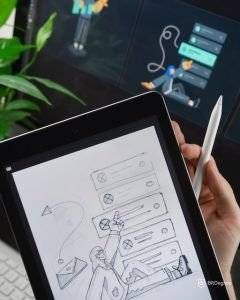 At this point, you should have already realized that it is possible to do many tasks without knowing how to code, but let's take that a little further. The internet is full of many kinds of software that are waiting to be used by creative users. To make your application even better, take a look at these tools that do not require any coding skills:
Bubble
The goal of this software is to help you create a web application easily. In this platform, like in many others, you do not need to know how to code an app, just simply drag the needed elements into the needed places (videos, pictures, texts, buttons and many more) and voilà. Bubble tool is free to use and you'll need to pay only when your audience begins to grow significantly.
Pixate
This is the perfect tool to make a demo version of your idea and experience how would it look like. Pixate is highly appreciated by many users since you can see the result of an idea quite fast. Its recommended to give it a try before trying to run a real app soon.

Pros
Simplistic design (no unnecessary information)
High-quality courses (even the free ones)
Variety of features
Main Features
Nanodegree programs
Suitable for enterprises
Paid certificates of completion

Pros
Huge variety of courses
Easy to navigate
No technical issues
Main Features
Huge variety of courses
30-day refund policy
Free certificates of completion

Pros
Easy to use with a learn-by-doing approach
Offers quality content
Gamified in-browser coding experience
Main Features
Free certificates of completion
Focused on data science skills
Flexible learning timetable
Tilda
If you are looking for tools to help your content-based application grow, definitely go for this one. Tilda is a website building platform that is mostly used to build blogs. It has many pre-designed blocks that are available to use by dragging them in certain places. It has been developed in the way that it would work perfectly across all devices.
These tools could a great addition to enhance your applications' growth so taking a look could benefit them quite a lot in times to come.
Summing-Up
The keynote to take from this tutorial is that you don't need to know how to code an app to bring your ideas to life. Take into consideration that an idea for an app might not be enough for it to be successful, so spare some time and do some research. Creating an application is a relevantly easy task to do, but it has its limit. If you want to learn how to code the more difficult applications that might bring even bigger and better results, we suggest to take our course at BitDegree on coding and become a professional developer.
Leave your honest feedback
Leave your genuine opinion & help thousands of people to choose the best online learning platform. All feedback, either positive or negative, are accepted as long as they're honest. We do not publish biased feedback or spam. So if you want to share your experience, opinion or give advice - the scene is yours!