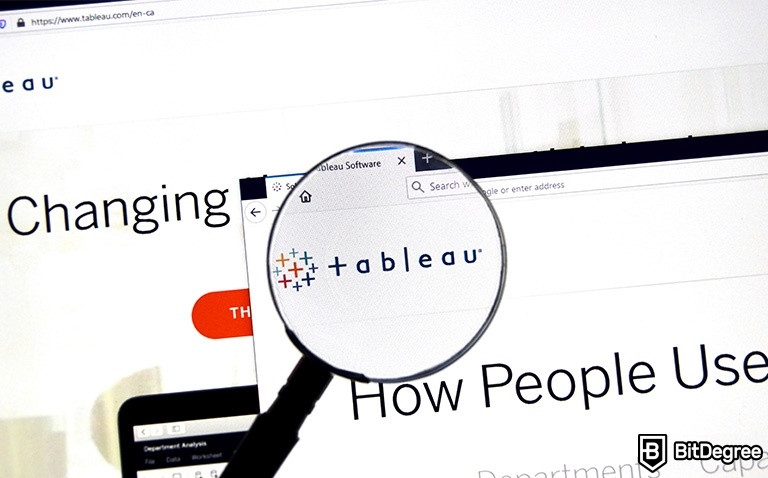 If you're here, you might've heard about DataCamp and their selection of data science courses for Python, R, or SQL. But did you know that the platform offers not just an introduction to programming languages but also data analytics software? Today, we'll be talking about the DataCamp Tableau courses and what they have to offer.
Today, we'll be taking a look at Tableau – a digital tool designed for business intelligence (BI). Firstly, we'll discuss what it is and why it's useful in data analytics and statistics. You'll find out what functions have led to Tableau being considered to be one of the best business intelligence solutions in the world.
Then, we'll get to the learning process – in case you've never used DataCamp before, you'll get a brief introduction to how it works and what unique qualities it has to offer. We'll pay extra attention to the DataCamp Skill Tracks feature, which will lead us to our main subject.
We'll go through the DataCamp Tableau Fundamentals skill track step by step. We'll start at the Introduction to Tableau course and keep growing from there onwards. The DataCamp Tableau reviews for each course will let you know what you'll learn, what new skills you'll acquire, and where you can sign up (spoiler alert: it's easier than you might think).
So, get your keyboards ready – we have some learning about Tableau to do.
Why Should You Take DataCamp Tableau Courses?
Data is one of the most valuable assets in any organization. It can encompass just about all information that a business contains – from employee-adjacent data to sensitive project information and details about the clients. It's unsurprising that businesses require sophisticated data management systems to keep things in check.
Latest Udacity Coupon Found:
SAVE 75%
Udacity Black Friday Offer
The best time to save on Udacity courses is now - follow this coupon to access 75% Udacity Black Friday discount on all courses & enjoy top-quality learning for less!
Expiration date : 03/02/2023
3,176 People Used
Only 97 Left
Tableau was developed as a business intelligence tool for data visualization and analytics. It has been used to query various databases, store and extract data ​​from in-memory data engines, and create visualizations with graphs.
It's one of the most popular tools among business intelligence data scientists for its flexibility and user-friendliness. You don't have to be programming-savvy to use it.
While knowing a programming language like Python or R is always useful if you're interested in data science, working with Tableau is a lot more straightforward and accessible than reading lines of code.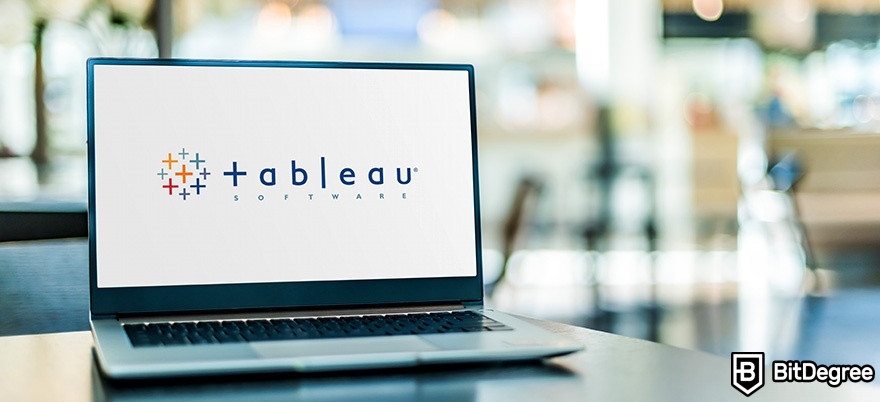 Fun fact: Tableau might refer to both the product and the company behind it. The company offers five main products for individual and enterprise customers, including Tableau Desktop, Tableau Server, and Tableau Public.
Data analysts can use Tableau to process large amounts of data with ease. It's far from a small fish in the industry pond – Tableau is used by internationally renowned brands like Jaguar, Lenovo, Coca-Cola, and Verizon for their data analysis and visualization needs.
If you're looking into a data science career, Tableau is a great tool to master. Knowing how to use it can be a big advantage in a job interview. So, if you want to get ahead of the curve and improve your chances of snatching a great career opportunity, it's the perfect time to start learning how to use Tableau.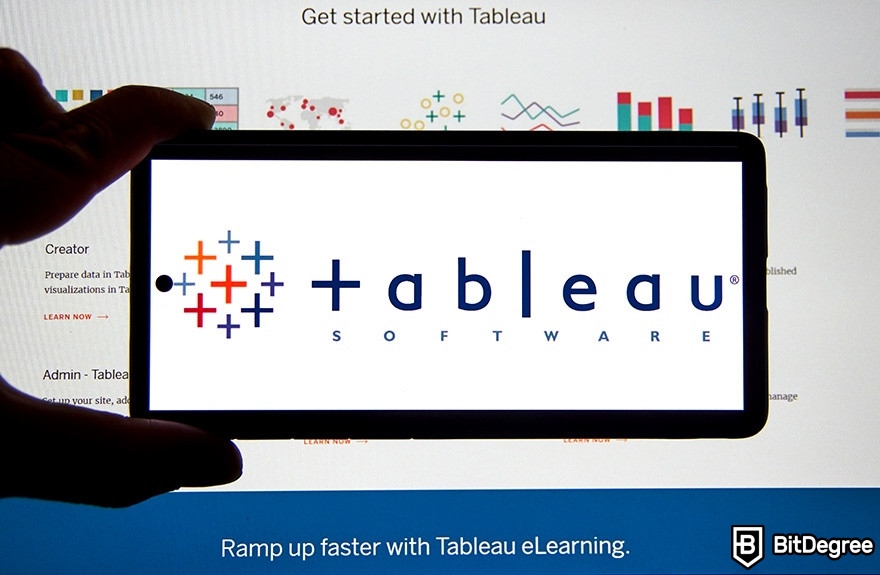 And is there a better place to start than DataCamp? It's an online learning platform with a core focus on data science. From programming languages to professional software, you can develop your technical skills with DataCamp in a gamified interactive learning environment.
DataCamp's impressive catalog with over 350 courses also includes guides on using Tableau. In fact, if you're just getting started, you'll find that the DataCamp Tableau Fundamentals skill track is a great starting point. Skill tracks are a collection of courses that help you develop your skills progressively and find your niche in the industry.
Let's take a closer look at the DataCamp Tableau Fundamentals skill track.
Tableau Fundamentals Skill Track
DataCamp offers its users two types of tracks to direct their learning – career and skill tracks. Career tracks are an option for those who know what they want to do in the data science field. These are collections of courses that will help you become an R programmer, SQL data analyst, or Python machine learning specialist.
Skill tracks, meanwhile, are learning paths designed to help you work on your technical expertise. While they can also greatly improve your career opportunities, they're often built around a specific programming language or tool, like SQL, Tableau, and even spreadsheets.
Learning a new skill can be daunting at first. There are so many different resources, guides, and tutorials available that it can be hard to determine what follows what. DataCamp skill tracks ensure that you're progressing without missing out on any of the essentials – all courses follow each other based on their difficulty and materials.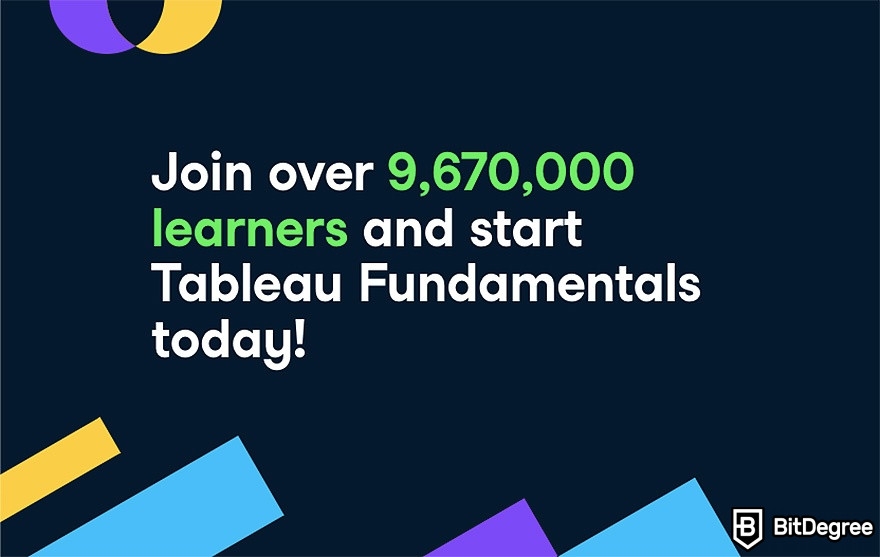 The DataCamp Tableau Fundamentals skill track consists of five courses. We'll take a look at all of them today, starting with Introduction to Tableau. You can use the software yourself while you learn, watch the instructional videos, and complete the exercises in the learning environment, bringing you an all-rounded digital education.
While you won't receive an official certificate for completing the DataCamp Tableau Fundamentals skill track, you will have the skills required to pass the official Tableau Desktop Specialist certification. Having this achievement under your belt will serve as proof of your shiny new data analyst skills.
Finally, it's time to dive into the courses.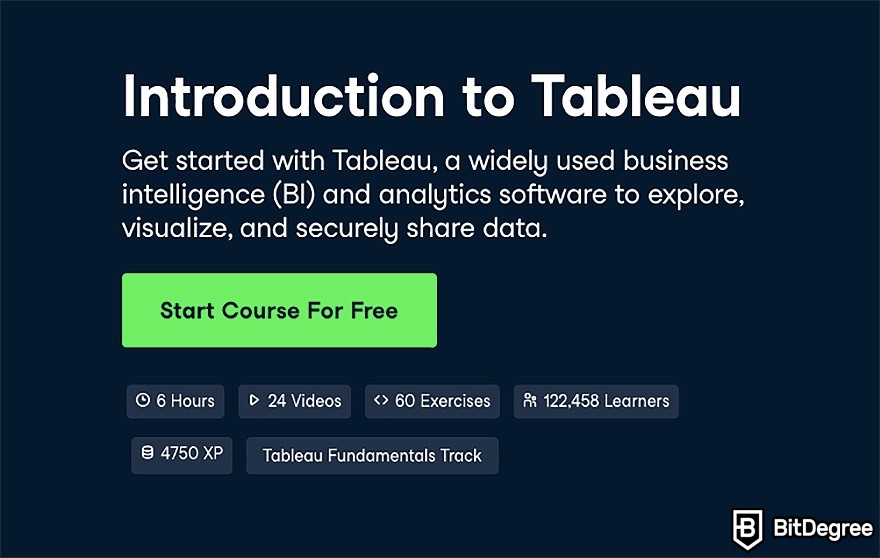 Offered by: Hadrien Lacroix, Sara Billen, Lis Sulmont, and Carl Rosseel
Duration: 6 hours
Price: from $25/month
Certificate: No
Level: Beginner
Where to apply? HERE
As you're getting started with data visualization, your first task is to familiarize yourself with the software in question. While Tableau is user-friendly, you still need time to get used to the interface and figure out which buttons do what. That's exactly where the DataCamp Tableau Fundamentals skill track will get started.
The Introduction to Tableau course is designed to help you figure out how this data visualization software works. In six hours, you'll have all your essentials covered and learn how to create Tableau graphs for your own data projects.
As the name suggests, Introduction to Tableau is beginner-friendly – you don't have to have any prior experience working with Tableau. In fact, while it's recommended that you have Tableau installed on your computer, you might get around with just the instructional videos and the DataCamp learning environment.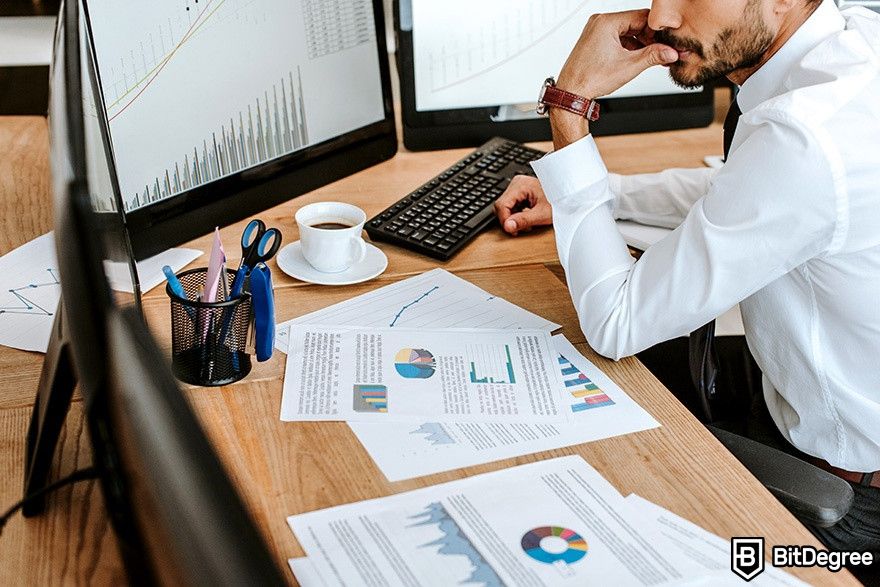 You'll get clear visual explanations of how Tableau works, what steps you need to take to conduct your analysis, and what options you have for the visual presentation. A lot of the work is completed on the product-end, saving you time that you'd otherwise require to decipher the data you're working with.
This course involves 60 different interactive exercises and consists of four chapters:
Getting Started with Tableau
Building and Customizing Visualizations
Digging Deeper
Presenting Your Data
In the first chapter, you'll get through the basics of working with Tableau. The chapter offers several video guides to show you the interface and how it works. Tableau uses drag-and-drop, so you won't need to type any lines of code or maneuver in a complicated environment.
You'll be shown some of the most-used drag-and-drop features. This is an opportunity for you to play around with the interface, so that you can become familiar with all the necessary features. You'll end the first chapter by creating your first visualization using data from Airbnb.
The second chapter looks into the customization of visual data. You will learn how to filter and sort your graphs. While normally filtering processes with SQL means omitting data before the outcome, here, you'll decide which features and values of your data results should be added to the graph.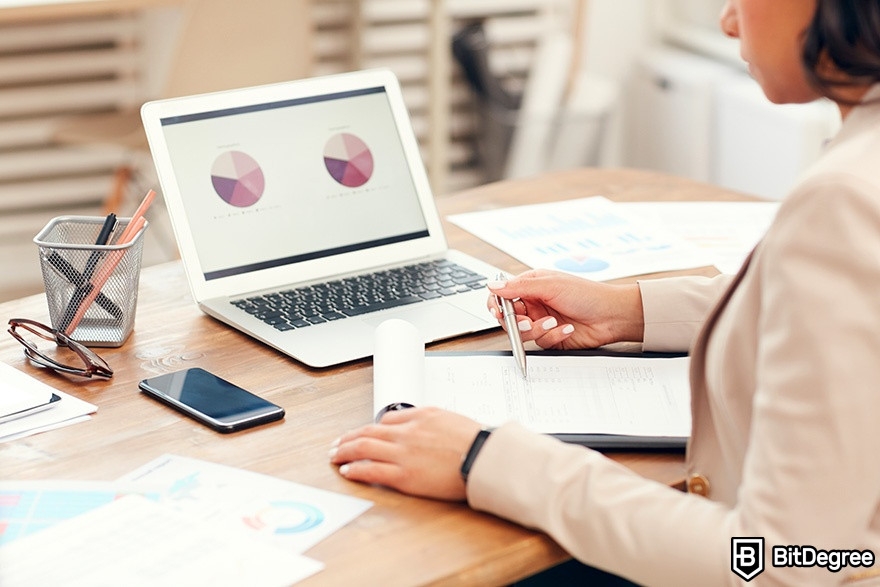 Up next, you'll be taking a deeper dive into the possibilities of Tableau. It's going to be a journey through time of sorts – you'll learn the link between data and time and what changes can occur as you process your results. To really help you absorb this knowledge, you'll work with data acquired from worldwide health statistics.
Finally, you'll touch a bit on the aesthetics. Your data visualizations should be easy to follow for those who might not even be familiar with the database. And it's always nice if your stats aren't a mess of visual clutter.
You'll learn how to change the style of your graphs and adjust elements like font type and size. You'll see examples of good formatting and see how you can do it yourself. Dashboards and stories will be among the tools you'll learn to work with. Once you've completed the exercises and built your own stories, you'll be all done with this course.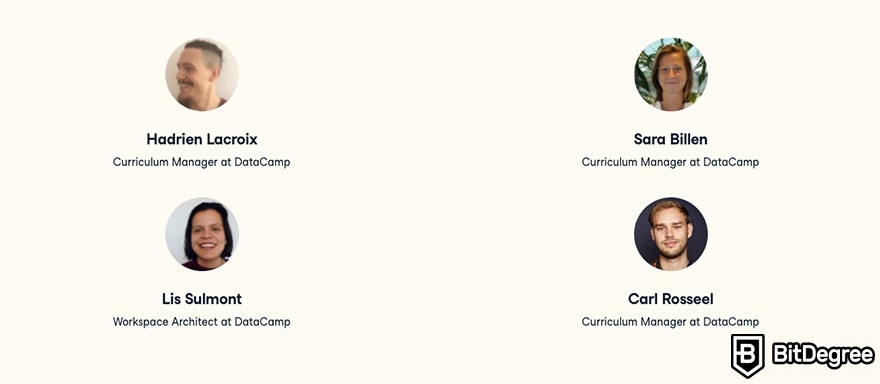 This course has been a collaborative effort between four instructors – Hadrien Lacroix, Sara Billen, Lis Sulmont, and Carl Rosseel. They're all part of the DataCamp team and bring their insights to help your first steps into Tableau be both practical and easy to follow.
You might've noticed a common thread between each chapter – they all use actual data rather than vague examples for your exercises. So, you can get hands-on experience with data visualization in the real world from day one. This is one of the strongest points of the course – DataCamp Tableau reviews frequently mention how convenient it is.
You can begin the DataCamp Tableau Fundamentals skill track by accessing the first chapter of the Introduction to Tableau course for free. And if you find yourself wanting to learn more, simply opt-in for the DataCamp Premium plan for $25/month.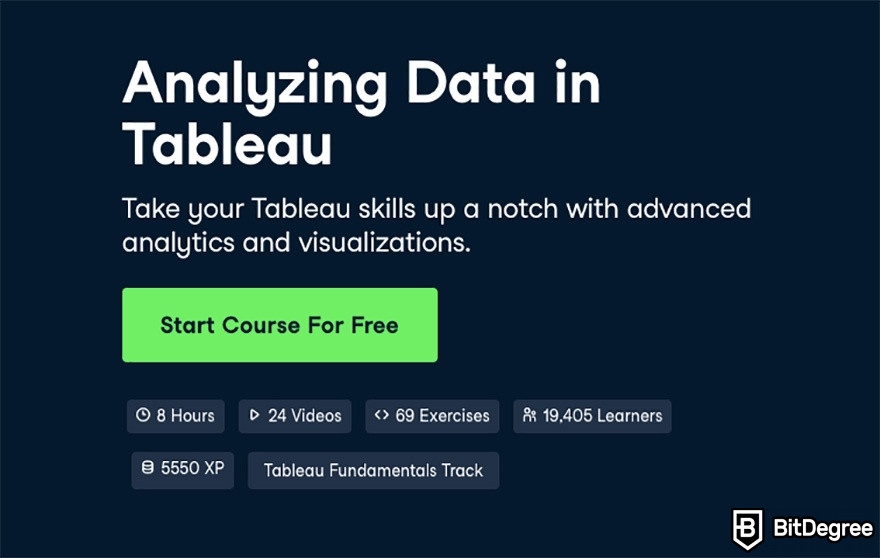 Offered by: Hadrien Lacroix, Sara Billen, and Lis Sulmont
Duration: 8 hours
Price: from $25/month
Certificate: No
Level: Beginner
Where to apply? HERE
Now that you have your basics covered and understand how Tableau works, it's time to take your skills to the next level. With the second course in the DataCamp Tableau Fundamentals skill track, you'll develop advanced data visualization skills.
The Analyzing Data in Tableau course will introduce you to more sophisticated data visualization tools. You'll start exploring the broader range of possibilities that this software offers, like conducting data analytics and applying dynamic sets and groups.
Lasting 8 hours, this is the longest course in the Tableau Fundamentals skill track. Don't worry, though – it won't get boring. You'll complete nearly 70 different exercises, work on case studies, and analyze examples of real-world data.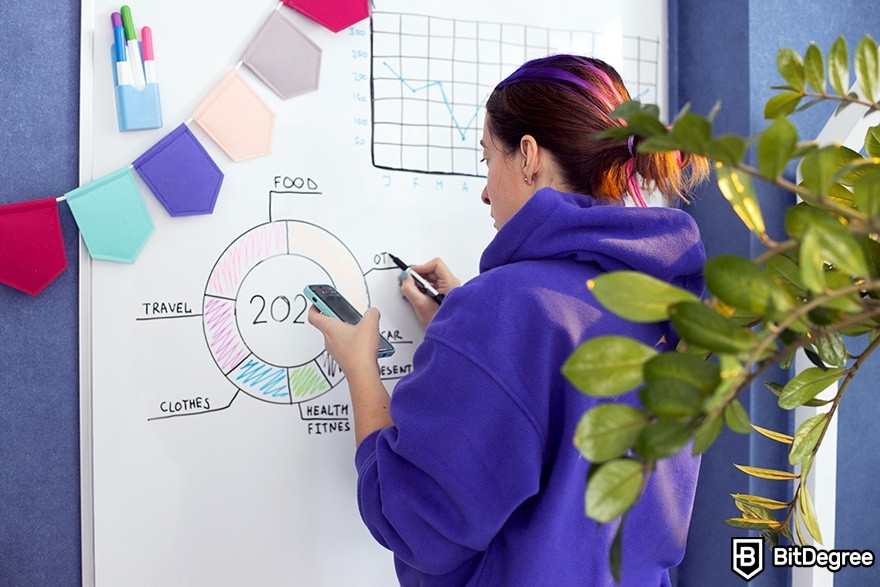 You'll start off this course by learning how to conduct a trend analysis using Tableau. Traditional data reports are often limited by what information they present, so you'll see how visual analytics can help reveal more detailed insights into your findings.
Throughout the course, you'll be working on quick table calculations. They're used to apply the values you need for your visualizations, using the data that you've included by filtering. You can use quick table calculations to speed up the process of retrieving relevant statistics.
You'll also learn about parameters – Tableau's global placeholder values that allow you to make dynamic changes to your visualizations based on the data you're using. Parameters are customizable, and you can save your templates for the future.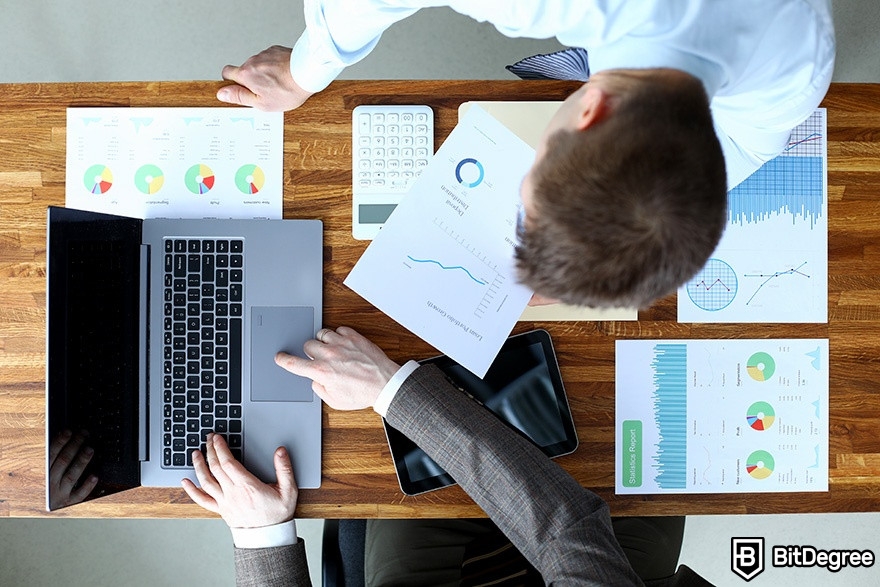 And that's just a handful of things that you'll learn. By the end of the Analyzing data in Tableau course, you'll be able to:
Efficiently prepare your data for analysis;
Describe the processes of slicing and dicing data;
Build different types of charts;
Add filters to your data visualizations for in-depth insights;
Work with mapping for analysis;
Apply quick table calculations to data visualizations;
Create and customize groups;
Compare your findings using sets.
This in-depth course covers a lot of material, so it might get a little overwhelming. There's no need to worry, though – you can take your time, and if you find yourself stumbling anywhere, you can simply take a look at the DataCamp Tableau cheat sheet.
DataCamp Cheat Sheets are a tool designed to make your learning experience easier. They are built around the courses and provide all the essential information that you'll need as a data scientist. The DataCamp Tableau cheat sheet contains not just helpful tips and tricks for using this tool but also general useful information about the software.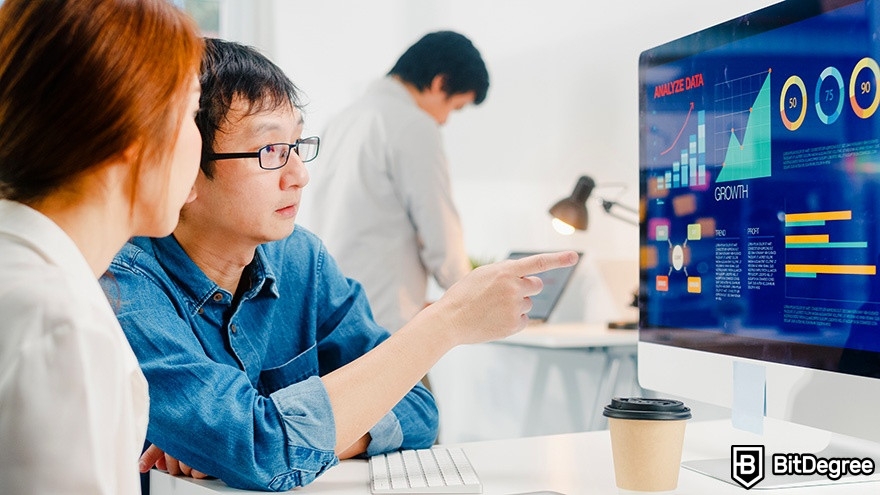 With each checkmark ticked off, you'll get one step closer to having the knowledge required to gain the Tableau Desktop Specialist certification. This is an internationally recognized achievement that will make you a part of the Tableau pro community. And as far as DataCamp Tableau reviews are concerned, the courses are a great help.
The Analyzing Data in Tableau course was developed by three members of the DataCamp team – Hadrien Lacroix, Sara Billen, and Lis Sulmont. You'll already be familiar with them from the Introduction to Tableau course, so rest assured that your basics are already covered.
You can access the first chapter of the Analyzing Data in Tableau course for free. To stay on track, you can opt for the DataCamp Premium plan for $25/month. It comes with additional member perks, like access to the whole DataCamp catalog and opportunities to develop your career with certification programs.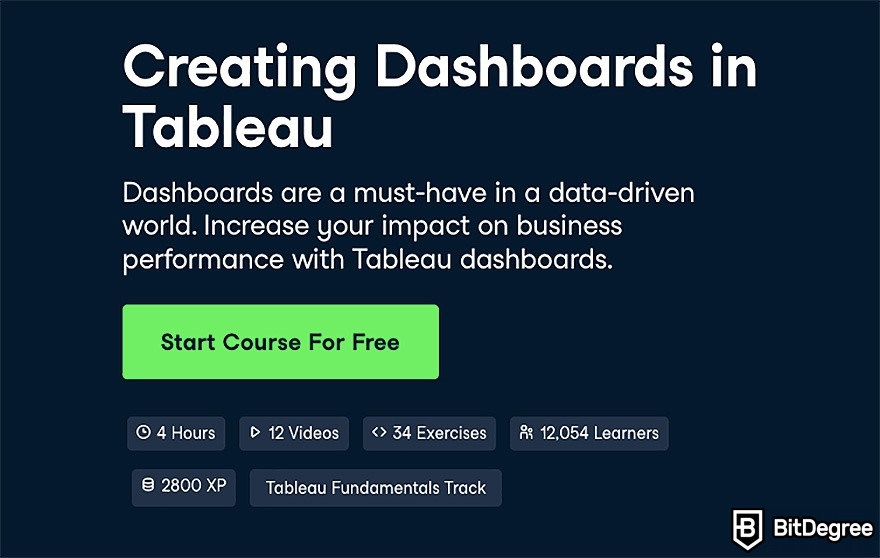 Offered by: Hadrien Lacroix and Sara Billen
Duration: 4 hours
Price: from $25/month
Certificate: No
Level: Intermediate
Where to apply? HERE
Dashboards have become one of the key tools in data visualization. If you're working with big data and have multiple criteria to cover, you can't simply get away with a pie chart or a line graph. Sophisticated data visualizations contain adjustable features, time-and-date-sensitive information, and, in many cases, a single chart isn't enough.
The third course on the DataCamp Tableau Fundamentals skill track, Creating Dashboards in Tableau, will teach you everything you need to know to create detailed dynamic charts of your own. Accurate, detailed, and well-presented data can have a massive impact on business performance.
In the Creating Dashboard in Tableau course, you'll learn about the best practices when it comes to data visualization projects. You'll work with scalability by creating dashboards that fit the mobile screen as well as a desktop monitor.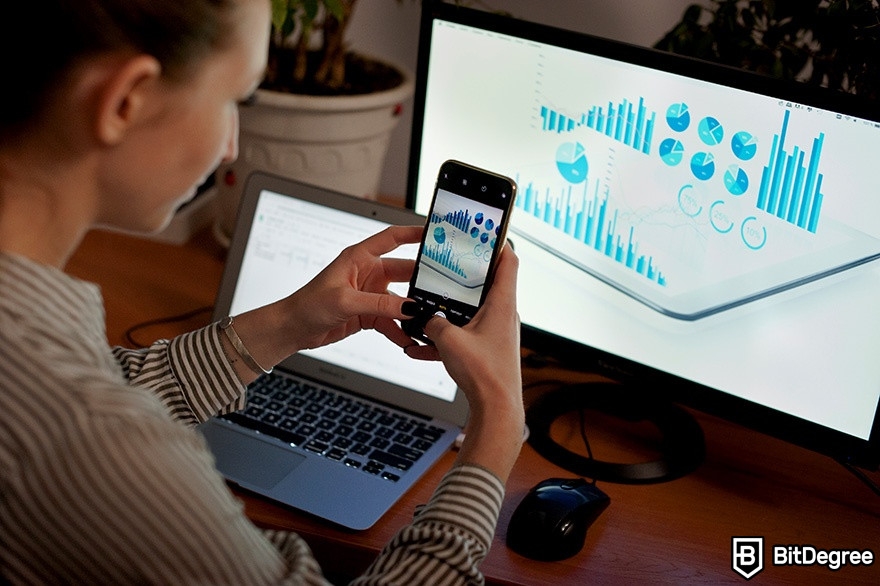 This course will be great for all budding business analysts, and Tableau is one of the most convenient tools you can find to create dashboards for your organization. The goal is to create dashboards that are not just informative but also highly interactive. This allows users to analyze data and interpret it themselves.
Structurally, this course appears shorter than the rest, consisting of just two chapters. Don't underestimate what you'll be getting out of it, though – between the four hours of content and more than 30 exercises, you're sure to nail another important aspect of Tableau.
The first part of this course is focused on the A to Z process of creating a dashboard. However, first, you'll find out the value of dashboards in business intelligence.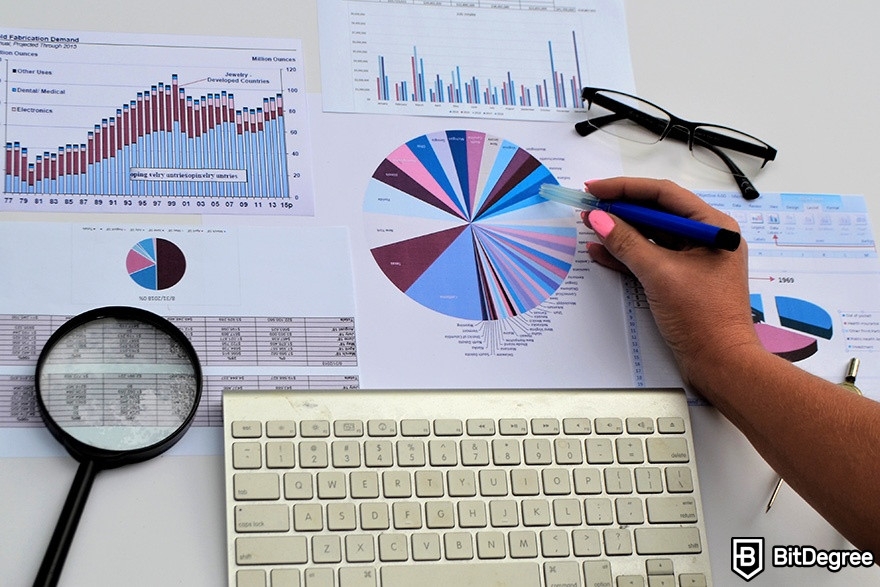 There are strong reasons why business analysts favor dashboards when it comes to data visualization – they're convenient and reduce the time that the stakeholders may require to create their own insights and track key performance indicators (KPIs). Furthermore, they ensure that the data you present has credibility.
Then, you'll move on to the steps of creating your first dashboard. This is going to be simpler than you think – Tableau's drag-and-drop feature ensures that the process is fast without sacrificing the quality or integrity of your project.
In the second chapter, you'll find out how you can share the dashboard that you've just built. You'll be introduced to data stories and how to create them. Then, you'll see how you can export your files using different formats. Last but not least, you'll create mobile-friendly dashboards with an easy-to-navigate interface.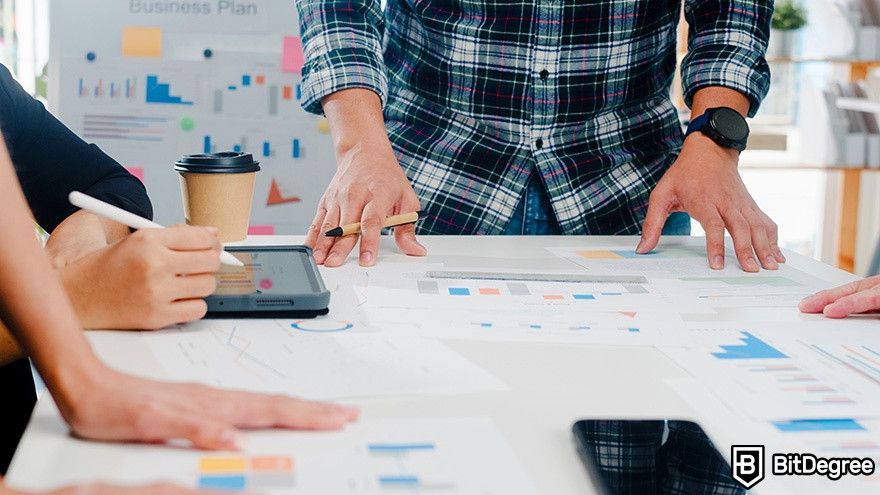 Once you've completed this course, you'll be able to work with a number of Tableau tools, including:
Annotations
Dynamic titles
Insight sharing
Story points
Mobile customization
The Creating Dashboard in Tableau course is headed by Hadrien Lacroix and Sara Billen. They'll build on the knowledge foundation of the previous two courses to help you become an all-rounded Tableau expert.
As always, you'll be using real-world data to ensure that your knowledge is based on credible information and practical examples you may encounter in your projects. By the end of the course, you'll have a secret weapon under your belt that could make you stand out among other beginner data analysts – experience in your portfolio.
You can cover the first half of Creating Dashboard in Tableau completely for free. And to keep your learning momentum going, DataCamp Premium will unlock access to its entire course catalog for $25/month. That's current and upcoming courses, projects, and certifications – everything you need to grow as a data scientist.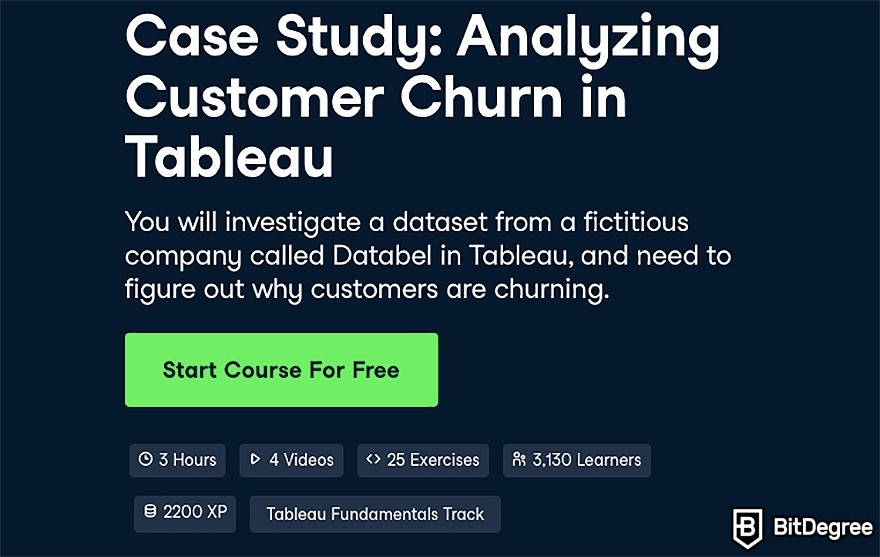 Offered by: Carl Rosseel
Duration: 3 hours
Price: from $25/month
Certificate: No
Level: Intermediate
Where to apply? HERE
One of DataCamp's greatest strengths lies in the amount of databases containing real and exemplary information that you can access. While mastering the theory is essential, it's just as important to know where it applies. With the DataCamp Tableau courses, you can put your skills to a real test by working on a case study.
Case Study: Analyzing Customer Churn in Tableau will be your first real investigative project. Here, you'll be put in the shoes of a data analyst hired by a fictitious telecom provider Databel. Your mission is to use the churn dataset provided by the company to discover why their customers are abandoning ship.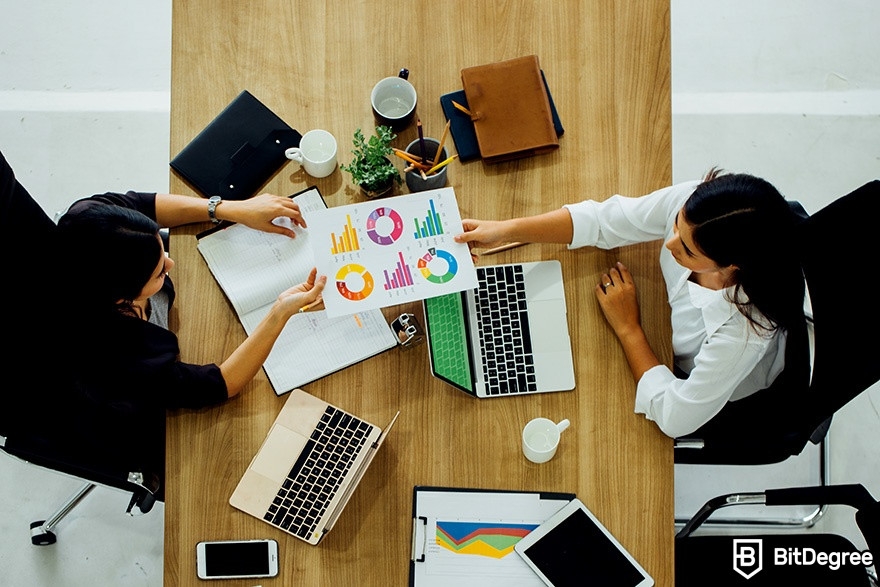 First, you'll have to establish what churn means. Essentialy, it describes the rate at which customers stop taking part in a certain service – the ship being abandoned in question. If too many customers are leaving at once, companies can't grow revenue. After all, it's harder to attract new customers than to keep them once you've reeled them in.
The case study will bring all of the theoretical knowledge you've accumulated so far into practice. Each chapter will cover an aspect of the data visualization process – analysis, customer investigation, and the visualization itself. If the other courses were more theory-driven, this one will give you a good fix of actual data analysis work.
The three chapters you'll be covering in this course are:
Exploratory analysis
Investigating churn patterns
Visualizing your analysis
In the first chapter, you'll cover the simple formulas of determining the customer churn rate. Your analysis will not involve a time dimension since you'll only be working with a snapshot of the customer database.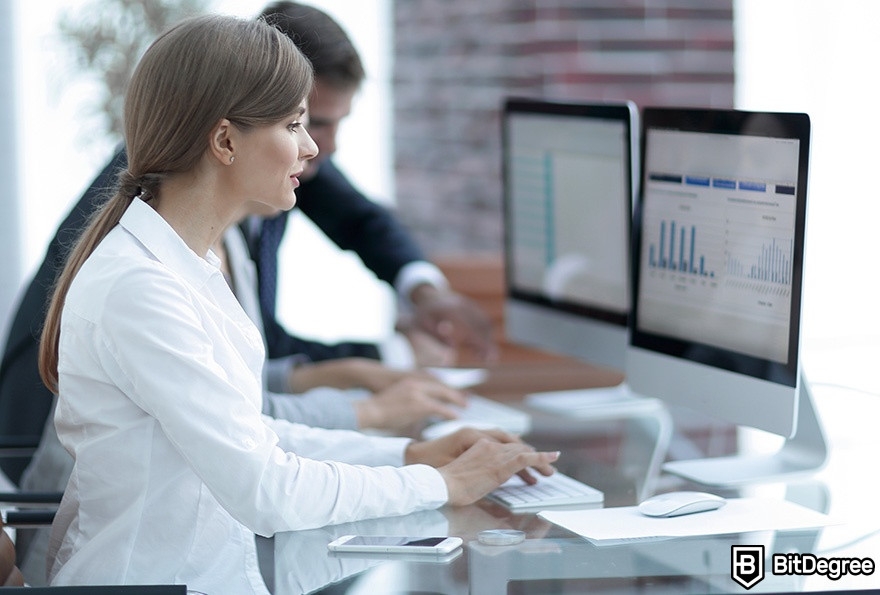 Once you've got your data mapped out, you'll move on to pattern discovery. Here you'll explore the demographic data of Databel's customers. You'll already have your analysis steps assigned for you in the first chapter, so now you'll be working on filtering the relevant insights.
In the final chapter, you'll be bringing all your data insights into a single point by creating a visualization on Tableau. Your dashboard creation skills from the last course will come in handy. You'll be required to build several dashboard that will form a coherent story that the company can use for their own insights.
By the end of the course, you'll be able to go through each stage of data visualization on Tableau with ease. And if you find yourself looking for any reminders, the DataCamp Tableau cheat sheet is just a click away.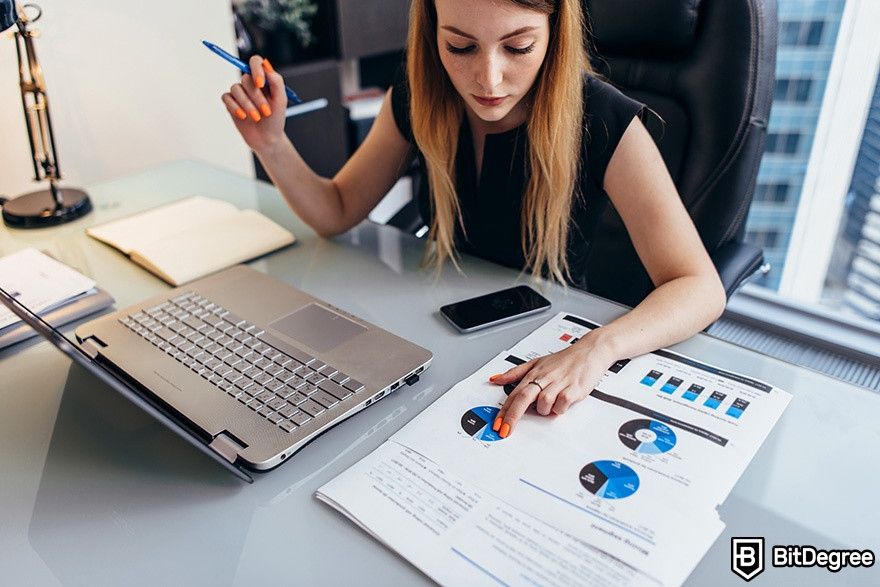 With the experience you've just gained, you'll be able to work on business-based data analysis projects. If business intelligence is the dream you're dreaming of, this study case will give you a sense of what it'll be like to join the big field.
The case study is guided by Carl Rosseel, curriculum manager at DataCamp. He's an expert of business intelligence and is bringing his knowledge of Business Engineering to the table. With Carl's guidance, you'll get one step closer to becoming a true data analyst.
You can get a preview of Case Study: Analyzing Customer Churn in Tableau by accessing the first chapter free of charge. And to keep learning, simply subscribe to the DataCamp Premium plan for $25/month. It'll open opportunities for you to access new DataCamp case studies and projects as soon as they're available.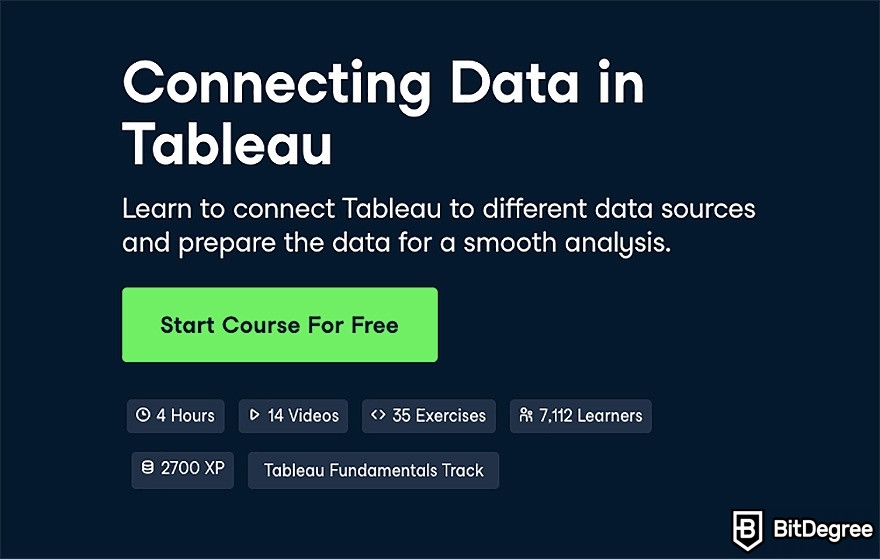 Offered by: Sara Billen and Lis Sulmont
Duration: 4 hours
Price: from $25/month
Certificate: No
Level: Intermediate
Where to apply? HERE
We've gone through four courses in the DataCamp Tableau Fundamentals skill track. There's just one left to go – and it touches on a pretty relevant topic. After all, the main object of your work is data. And when it comes to big data, there's often more than one course that you want – and need – to use for your insights.
Connecting Data in Tableau is the last course you need to cover before you can call yourself a master of Tableau. Your key aim is to learn about Tableau connectors and how they work. Connectors are tools used to develop advanced, customized data visualizations.
While this course only consists of two chapters, it's no less valuable than any other course in the Tableau Fundamentals skill track. The two big categories covered in the chapters are ways to combine and save data, and tools for data connection and management.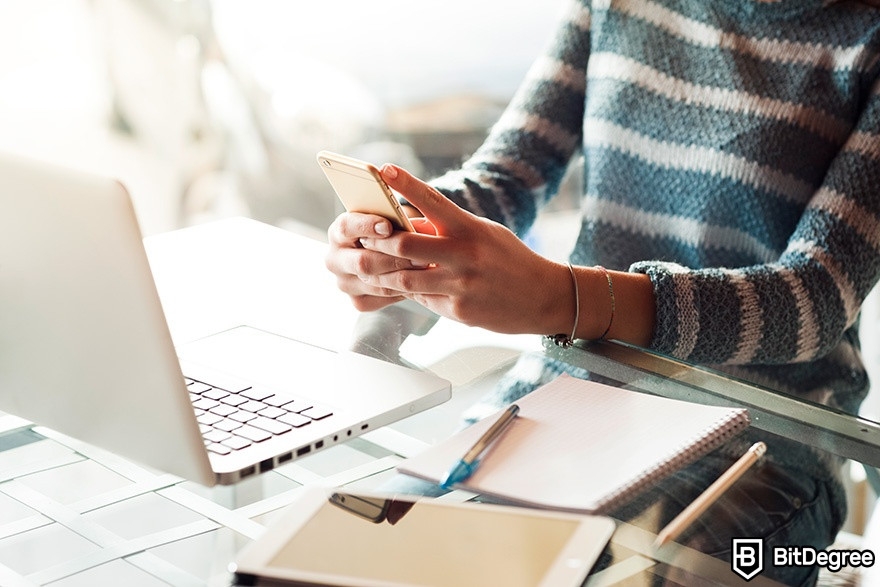 The first chapter covers the processes of data combination. You'll learn about the two methods of combining data tables – joining and unioning.
Unions are used to stack data vertically if it's stored separately but the same system is used to generate it. However, if there is clearly defined relationship between the tables, the preferred combining strategy is joining.
Next, you'll learn about a pretty new method of combining data - relationships. It was only released in 2020, so if you keep up with the updates, you may even get ahead of the curve. You'll use common fields to define how two or more tables relate to each other without merging them. You'll look into the differences between relationships and joins.
In chapter two, you'll get into some data customization. You will learn the different types of data properties and how you can alter them by renaming columns, changing data types and other aspects.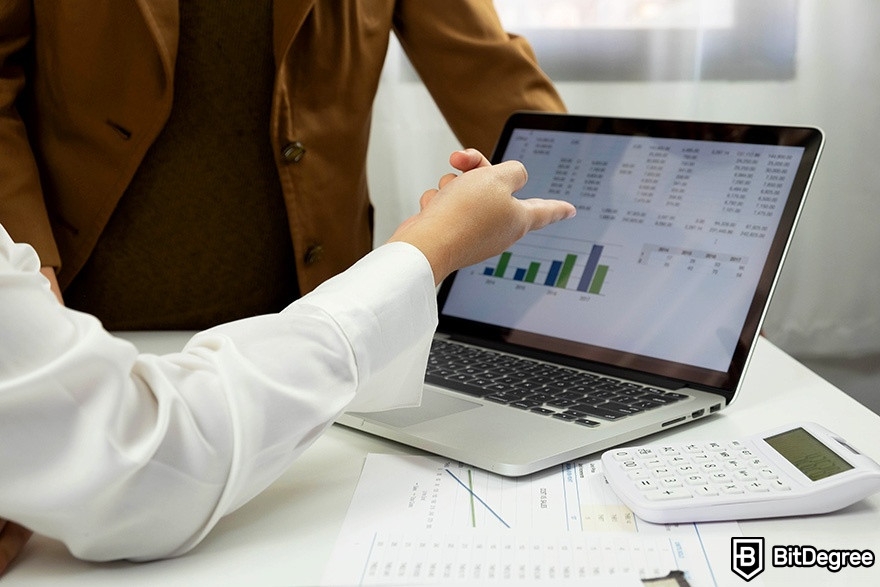 Finally, you'll dip your toes in different Tableau connectors and when you should use them. You'll also work with filters to help define your table results and create insightful data visualizations.
By the end of this course, you'll be able to add the following skills to your Tableau toolkit:
Joining and unioning data tables;
Creating relationships between tables;
Working with the .tde or .hyper format extract files;
Managing various data properties;
Using Tableau connectors.
With this course completed, you should have no issues creating your own big data visualization projects that require you to use multiple tables, filter out irrelevant criteria. You'll be able to cover every aspect of the data analysis process, from the initial retrieval to building a story with multiple dashboards, completely by yourself.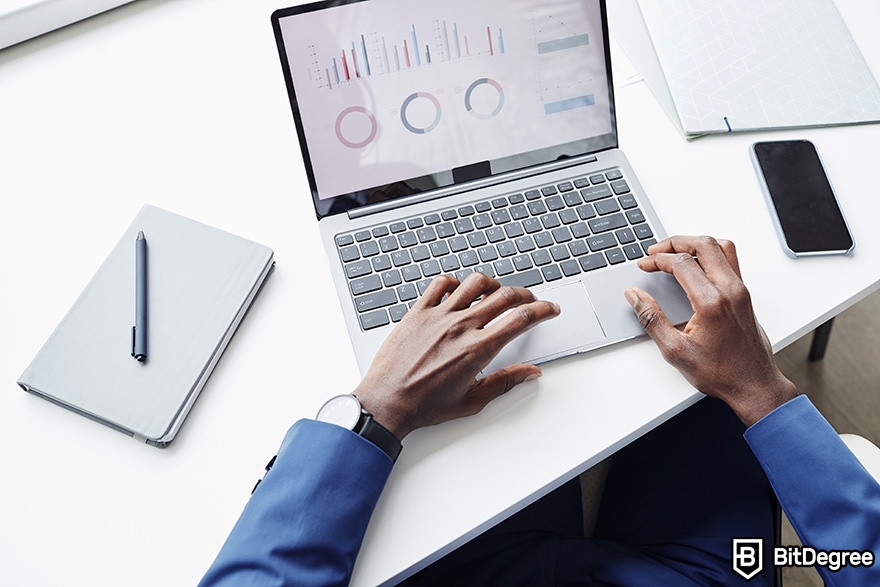 Your instructors for this course are Sara Billen and Lis Sulmont. They both have plenty of experience in business engineering and computer science. They've channeled their passion for teaching into this course, as well as several other courses in this skill track to bring you the best Tableau learning experience with DataCamp.
You can take the first chapter of the last DataCamp Tableau Fundamentals skill track course, Connecting Data in Tableau, for free. And by now you know exactly how to reach the finish like – simply choose the DataCamp Premium plan for $25/month and enjoy many of the perks that the platform has to offer, like competitions and certifications.
Conclusions
Congratulations! Now that you've gotten to the end of the DataCamp Tableau Fundamentals skill track, you're well on your way to becoming a data visualization expert. You might even want to start looking into acquiring the Tableau Desktop Specialist certification.
If you were concerned that there are few opportunities in the data science field without being an expert programmer, hopefully getting to know Tableau and how it works has destroyed those worries. Don't forget to share your learning experience with us by writing a DataCamp Tableau review below.
Now, it's time to decide on your next steps. You can start working on your Tableau projects right away.
Or, perhaps, you'd be interested in expanding your data science portfolio and check out some of the other skill and career tracks offered by DataCamp? From the fundamentals of Python or R to the best SQL tips and tricks – there's plenty to choose from.
Whatever decision you make, DataCamp can help you become a data science and analytics expert. And now, you can bravely step into the world of business intelligence.
Leave your honest feedback
Leave your genuine opinion & help thousands of people to choose the best online learning platform. All feedback, either positive or negative, are accepted as long as they're honest. We do not publish biased feedback or spam. So if you want to share your experience, opinion or give advice - the scene is yours!