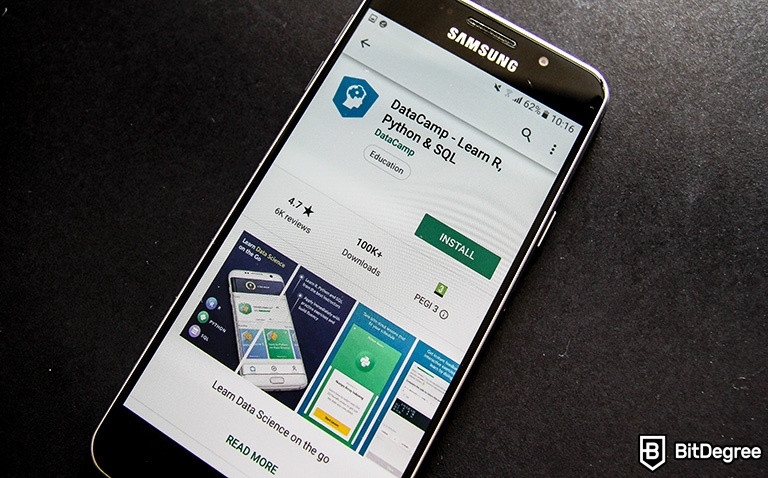 UPDATE 2023: DataCamp no longer provides free courses to its students. Instead, with the free plan, you are able to check out the first lesson of any courses of your choosing.
Nowadays, you can do it all online. We shop online, we watch movies online, we communicate online, and more recently, we started learning online on platforms such as DataCamp, Coursera, edX, Udacity, and so on. No wonder so many people are searching for DataCamp free courses, as it's one of the most popular learning platforms.
Online learning has been becoming more and more popular, especially during the Covid-19 pandemic, when students were forced to stay at home and learn online instead of attending classes.
There are lots of different online learning platforms that offer courses. However, today we'll concentrate on DataCamp and their courses. So, let's start by learning more about DataCamp.
What is DataCamp?
Unlike many other platforms, that offer courses on various topics, DataCamp concentrates on… Try to guess… Data!
Latest DataCamp Coupon Found:
CLAIM 50% OFF
DataCamp Cyber Monday Deal
DataCamp Cyber Monday special is here! Enjoy a massive 50% off on DataCamp plans. Subscribe now and redefine your data and Al skill set for the better!
Expiration date : 04/12/2023
5,324 People Used
Only 36 Left
Actually, it's data, programming, and new technologies (AI, ChatGPT, etc). While it's not very common to have learning platforms concentrated on a specific topic, it could be a good thing as that means that you won't be bombarded with things you have no interest in.
The platform offers more than 427 different courses on topics of data and programming, which is impressive, as, at least for me, it seems quite hard to think of that many different subtopics for programming and data science.
You can also find 17 career tracks and 51 skill tracks that will guide you toward mastering a specific skill or attaining the needed qualifications for a career. So, if you're into programming and data, make sure to check those out!
DataCamp Free Courses
Now, let's find out what the best DataCamp free courses are. You should keep in mind that Datacamp free courses can't compare to the paid ones, as their quality will always be lower. Actually, I don't really recommend choosing free DataCamp courses at all.
If you really want to learn something well, you should understand the importance of learning from high-quality courses. When a course is paid, its quality is ensured, however, when it comes to free courses, they are, well… leftovers that didn't make the cut for being paid courses.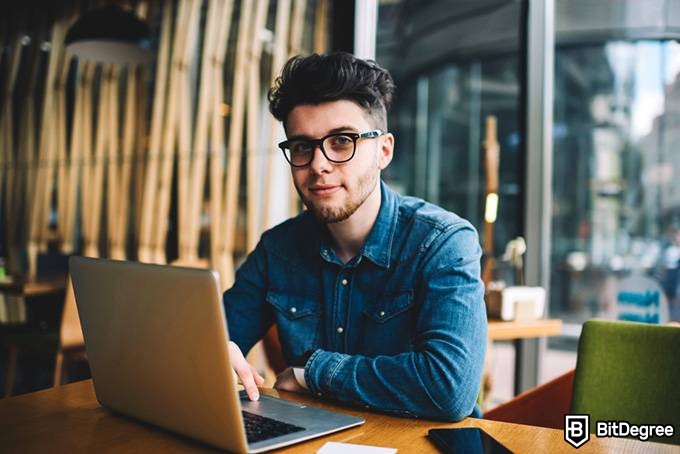 I'm definitely not saying they're worthless, as any course is better than no course at all, but if you're serious about your learning journey, you might want to invest in a DataCamp membership. The memberships start from $9.11 a month, which definitely isn't a big sum of money.
However, if you still want to check out the free courses, below I'll present the best free DataCamp courses.

This course is mainly about the Bayesian school of thought in the world of statistics. Yeah, oddly specific. If you're a newbie in the data and statistics world, this course might be a little too overwhelming for you.
Even reading the summary gave me a slight headache and reminded me of all the complicated research papers I had to read at the university.
However, if you're into statistics and data management, this might be the course for you. If you want to become a total pro in the field, knowing what you're doing is sometimes not enough. You also have to know the theory behind it. This course can provide just that.
While it likely won't be the most entertaining or practical course that will take your skills to the next level, it can provide some insights into data theory. So, definitely consider this one of the free DataCamp courses!

If you've been wanting to learn SQL for a while, you finally have an opportunity to do it. SQL is one of the many programming languages. It's most often used for managing large chunks of data.
This course focuses on using SQL for marketing. The course promises that you'll learn to retrieve data from large databases. All of this should help you become better at marketing. However, you can't expect to become a professional SQL programmer.
The course is targeted at marketers who are looking to use SQL to make gathering data easier, and not wannabe programmers who want to learn how to work with SQL all around. If you want to learn general SQL programming, you might want to check out some of the courses elsewhere on SQL.

There's no doubt that Python is a very popular programming language. This isn't only true when it comes to data analysis or web development, mind you - it's commonly used in other fields, as well. One of those fields is finance.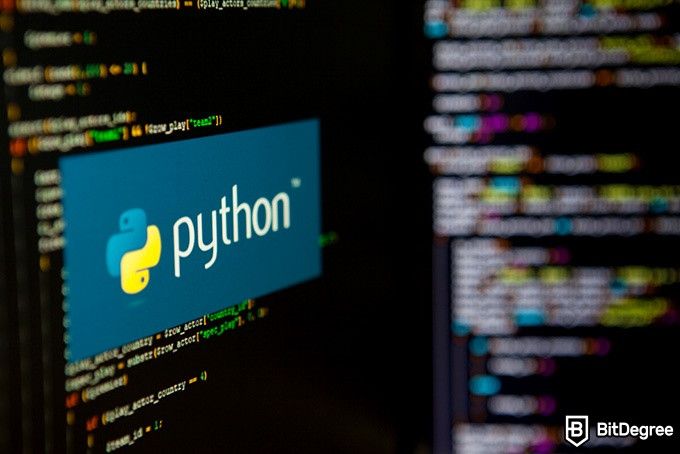 Python is often considered to be the easiest programming language, therefore, it's not only learned by programmers, but it is also taught in schools for the general public, making it the most well-known programming language.
The course consists of the introduction, lists, arrays in Python, visualization in Python and an S&P100 case study.
If that's what you're seeking to learn, then this course is definitely for you!

As the name states, the course will teach you the basics of statistics. Apart from statistics, you will also learn a bit of R. R is a programming language that is mainly used for statistics, data mining, and data analysis. However, you can't expect to become a professional R programmer simply by taking this course.
The course only provides the very basic information needed and doesn't focus on teaching R programming, it's more of an addition to the course than the main point of it. The course mostly focuses on the data.
In this course, apart from the introduction to R, you'll learn to explore data, correlation and regression, probability, probability distributions, sampling distributions, confidence intervals, and hypothesis testing.
Therefore, all things considered, this course is great for newbies who don't know much about statistics, but those who already have some knowledge might find themselves bored when taking this course.
Also, it's important to note that this course comes as a supplement to Coursera's Basic Statistics course. Therefore, it would definitely be wise to also check it out.
And that's kind of it when it comes to DataCamp free courses, as others are not really worth your attention. They're either too lowly ranked, are in languages other than English, or were created years ago, therefore, by now, they're clearly outdated.
What if you still want to learn? Well, you could purchase a DataCamp subscription and enjoy their paid courses, or you could seek some other high-quality alternatives. Let's see what they are.
Alternative Online Learning Platforms
While, if you're interested in programming and data managing, DataCamp might suit you, but you should also keep in mind that there are many other online learning platforms out there that could teach you that, as well as various other skills.
Let's see what the options are.
Coursera is one of the most popular learning platforms online. It has that reputation for good reasons. Over the years, Coursera has proven itself to be a reliable platform that provides only the best quality classes.
Coursera was established in 2012 by two Stanford University computer science professors, and it has been up and running ever since then. During this time, Coursera became established as one of the leaders in the e-learning industry.
Coursera has some great advantages that not all other learning platforms provide. The most important one is the certificate of course completion. While it's not an exceptional thing for e-learning platforms, Coursera certificates have a high value.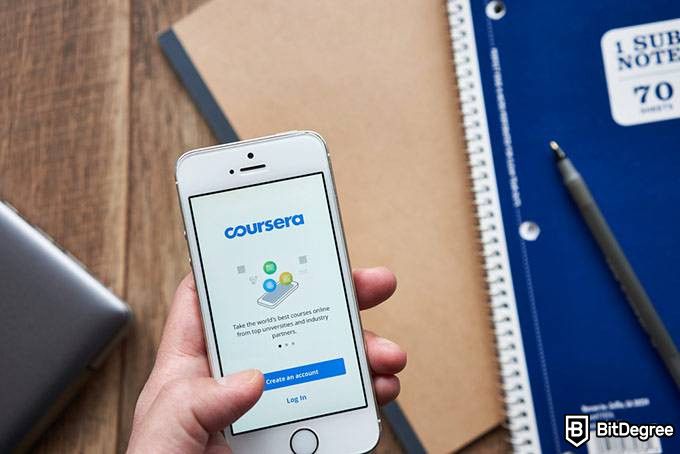 The certificates can be added to your CV for your employers to see. While your future employer might not be impressed with a certificate from an unknown e-learning platform, Coursera's certificates are acknowledged and valued all around the world.
Another thing worth mentioning when talking about Coursera is their exceptionally high-quality courses. They offer many courses made by well-known university professors. Therefore, they surely know what they're talking about.
Consequently, it shows in the quality of the course. Judging by user reviews, we can definitely say that Coursera is one of the top online course providers.
Also, what users tend to like is that you can take pretty much any of their courses for free. It's the so-called "audit" function. However, keep in mind that you won't get access to a lot of functions such as graded homework, participating in course-specific activities, and getting a certificate.
If reading about Coursera has convinced you to choose it instead of DataCamp free courses, then don't hesitate to head to Coursera and start learning!
If Coursera just isn't for you, then you could also check out edX. Just like Coursera, it was also established in 2012 by a few university scientists. Not long after that, it achieved great success as only a year later, the site was used by a million learners.
The courses are mostly made by university professors, meaning that they're taught by experts in the field. Most people are satisfied with the quality of courses; however, there are sometimes some controversial opinions. You might have to check it out yourself and see how it is.
One of the reasons why edX is great is that it is well-established in the industry. Now you might wonder, "why does it even matter?". Well, the answer is rather simple. If you want to get a certificate that you can later show to your employer, you might want to get it from a reputable course provider.
Even if the course's quality was extraordinary, and you learned more than you would've learned even after achieving a doctor's degree in a university, no one's going to believe that if you showed a certificate from a platform that appeared a few weeks ago and it is used by a hundred of people.
However, a downside that many users have mentioned is the price of some of the courses. EdX isn't exactly known as the most affordable e-learning platform. The courses might be rather expensive, so you should definitely keep in mind that you might have to make a bit of an investment if you want to learn on edX.

Pros
Easy to use with a learn-by-doing approach
Offers quality content
Gamified in-browser coding experience
Main Features
Free certificates of completion
Focused on data science skills
Flexible learning timetable

Pros
High-quality courses
Nanodegree programs
Student Career services
Main Features
Nanodegree programs
Suitable for enterprises
Paid certificates of completion

Pros
A huge variety of courses
Easy-to-navigate interface
Over 600 free courses
Main Features
A huge variety of courses
30-day refund policy
Free certificates of completion
The last alternative I'd like to mention in this DataCamp free courses guide is Udacity. Udacity was founded in 2011, and it was first a spin-off of free computer science classes. Now it has turned out to be one of the best-established online learning platforms.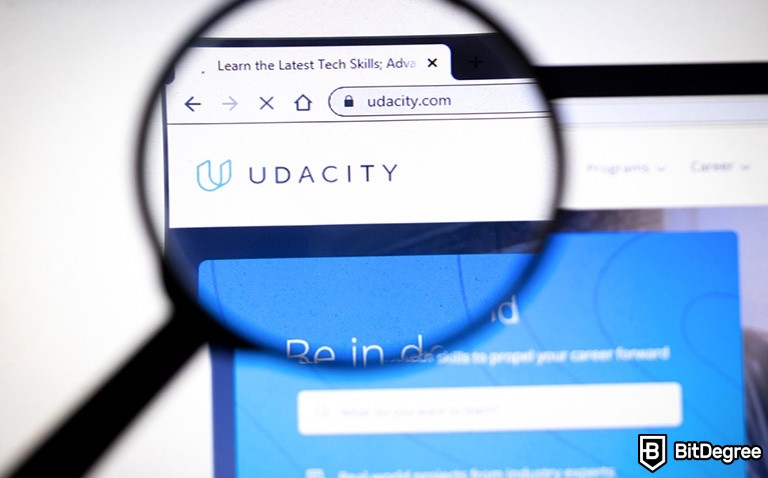 What is said about Udacity is that its courses are of very high quality. Yes, even the free courses, while, for example, DataCamp free course quality is lacking. Therefore, you won't go wrong investing in a Udacity course or even taking their free courses.
However, what's often mentioned as a disadvantage of Udacity is that it has a huge leap in prices. So, be careful about it, as while one course may be extremely affordable, the other one could cost a fortune.
So, now you know your alternatives to DataCamp free courses!
Conclusions
As you might be able to guess from the name, DataCamp mainly focuses on data and programming for managing data. As mentioned earlier, there are DataCamp free courses offered. However, I'd suggest you invest in paid DataCamp courses.
DataCamp offers a subscription for all their courses for as low as $9.11 per month. So, it's definitely affordable and worth the money if you want to learn how to manage data well.
However, if you'd like to try out the DataCamp free courses, you could do it. You can find open courses, which are the DataCamp free courses that we're talking about here. However, my verdict is that they're not really worth your while.
While some of the DataCamp free courses might have something to offer, most of the courses were created years ago and aren't really relevant now.
You're better off investing in the membership or checking out other learning platforms such as Coursera, edX, or Udacity. So, make sure to look into it!
Leave your honest feedback
Leave your genuine opinion & help thousands of people to choose the best online learning platform. All feedback, either positive or negative, are accepted as long as they're honest. We do not publish biased feedback or spam. So if you want to share your experience, opinion or give advice - the scene is yours!