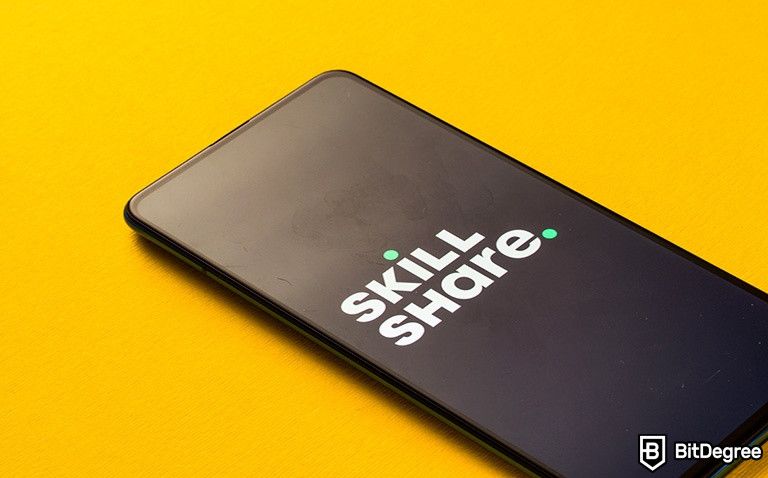 Do you ever get the feeling that you just need to learn something new and you have to do it now? Because I get it once in a while. That's when I rely on the best Skillshare classes.
Just thinking how many different topics there are to learn and how comparatively little you actually know about skills such as drawing, photography, social media, dancing, or calligraphy.
Just reading that makes me want to sign up for at least 5 courses at the same time and start learning. However, we, as a society that is always busy, don't seem to have the time to actually do it, do we?
In fact, yes we do have the time, because Skillshare best classes offer comparatively bite-sized, short courses on pretty much any topic you can think of.
In this age of technology, you don't need to go search around your village for the master of a craft and become their apprentice to learn a skill. It's readily available from the comfort of your home in the shape of online courses. Skillshare is one of the most popular online learning platforms.
Therefore, there are lots of people searching for the best Skillshare classes out there. I'm here to help y'all with that. Continue reading what the best courses on Skillshare are.
Why Should I Choose Skillshare?
If you've been interested in online learning, the names of online learning platforms such as Skillshare, edX, Coursera, Udacity, Udemy, and many more are probably familiar to you. But then you must be wondering, why out of all the available online learning platforms should you choose Skillshare?
Latest DataCamp Coupon Found:
CLAIM 50% OFF
DataCamp Cyber Monday Deal
DataCamp Cyber Monday special is here! Enjoy a massive 50% off on DataCamp plans. Subscribe now and redefine your data and Al skill set for the better!
Expiration date : 08/12/2023
5,324 People Used
Only 36 Left
I can't say it's the best one as it's simply hard to compare them all as they're all just a bit different. However, what Skillshare is aimed for is the people who do not want to enroll in months-long courses to learn a subject.
Skillshare classes, compared to longer courses that you could find on Coursera or Udacity, are extremely short classes that explain a subject in as little time as possible. So, if that's what you're searching for, you should definitely consider the best Skillshare classes.
Also, Skillshare classes are project-oriented. That means that instead of only being lectured for an hour or so, you will have the opportunity to try and complete a project and you'll be provided with the information that you'll need for that. I believe that it's one of the most effective ways to learn.
So, if after reading all this you've decided that Skillshare is the best option for you, but you still don't know what you'd like to learn, then keep on reading to find out what the best Skillshare classes are.
The Best Skillshare Classes
Let's get to the part that you came here for, the best classes on Skillshare. While most of the courses are of extremely high quality, there are just some classes that could be considered the best Skillshare classes.
Let's say one of the best Skillshare classes would be on cooking. Does that mean that you're going to choose it even though you're interested in graphic design? I bet not. That's why I've decided to pick the best Skillshare classes in various different categories.
So, without further ado, let's see what the best Skillshare classes are!
Back in the old days, photographers and filmmakers were a few selected individuals who had a massive camera and would know to use it. But oh how the times have changed.
Nowadays there are still professional photographers, but it is often the case that even an amateur with a phone camera could be confused for a professional photographer.
The phones are getting better and better and their camera's quality is spectacular compared to what it used to be only a few years ago. Therefore, almost anyone can become an advanced photographer or filmmaker, even without having a professional camera.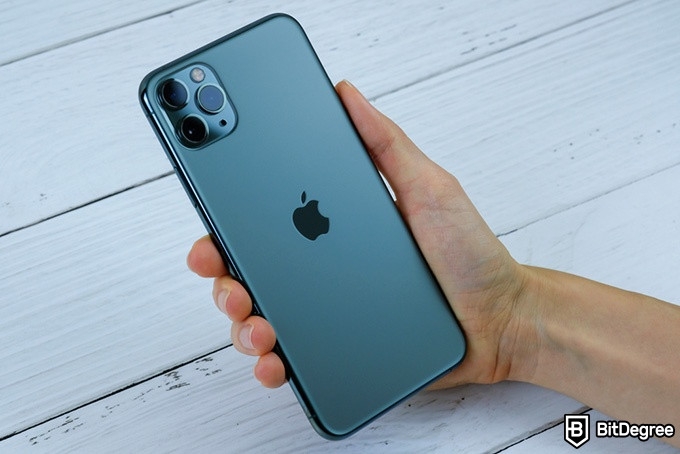 However, this course is here to help you with that. Photography and filmmaking aren't as easy as point and shoot. You have to think about lighting, angles, and all the other details when filming or taking photos.
So, if that's the skill you want to get better at, I'd recommend purchasing Skillshare premium to access all the best Skillshare classes.
If UX design is something you've been wanting to learn about for a while, now you have the chance to finally do it with one of the best Skillshare classes.
In this course, you'll learn what usability is, why is it important, its best practices, how to evaluate it, and much more. The course is aimed at beginners, so even if you're not really experienced in UX designing you can still make use of this course.
The ratings for this course are great! When asked if the course had met the users' expectations, 37% said that it exceeded the expectations, while 55% answered that it did meet their expectations, only 6% answered "somewhat" and 3% said "not really".
So, if you're into UX design, don't hesitate to get a premium membership and apply for this course!
Just like photography is much more widespread than it used to be, so is creative writing. Nowadays everyone who posts texts on social media could be considered a writer. However, not everyone's skills are up to par.
If you'd like to improve your writing skills and learn how to express yourself more effectively you should definitely consider taking this one of the best Skillshare classes. In this course, you'll learn all about research, writing, and editing.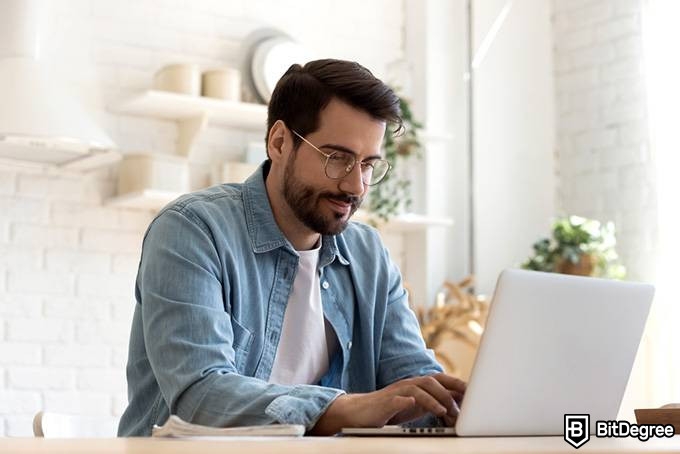 The course is aimed at level students, those who work as freelance writers, as well as those who's most serious work of writing is considered to be their Facebook post. So, don't hesitate to purchase Skillshare membership to access this and all the other best Skillshare classes.
We all learn basic painting in art classes in school but most of us drop it and start considering painting and drawing as children's activities. That shouldn't be the case, as painting can be very rewarding, as well as a relaxing hobby.
I believed that I couldn't paint well even if my life depended on it. I truly believed that. But trust me, after learning a few techniques, I realized that painters are not just naturally gifted but they also know a thing or two about how to paint to make it appear attractive to the eye.
You can do it too. The simple way to do it is to start by taking this one of the best Skillshare classes. You'll learn to create sketches, mix colors, layer paints, and add detail. The course is suitable for all level learners, so even if you're a complete beginner, you can still take the course.
So, if you're looking for a new hobby, definitely consider painting. Check out this one of the best courses on Skillshare.
I always saw mixing music as something that you can't just simply do at home. It seems like rocket science, music for me is something I listen to and not create. However, after taking a short look at this course I realized that it's something that's actually doable.
If you're like me and have no idea how to mix music, you might also want to broaden your horizons by taking this course. In this one of the best Skillshare classes, you'll learn to organize a mix, determine levels, add effects, and you'll also learn about tonal balance.
You might realize that it, in fact, isn't rocket science and you can actually do it from home. So, definitely consider this course along with other best Skillshare classes.
At first glance, I didn't understand what this title was talking about. Must is a modal verb, isn't it? Choose must just doesn't make sense. But choose "Must" does. Must is a concept that Elle Luna talks about in this one of the best Skillshare classes.
This course is focused on helping you on your journey of self-discovery. It comes with 10 exercises that you can do to understand yourself better. Understanding yourself should be your priority, as by knowing yourself you'll know what is best for you.
After taking this course it might be easier for you to decide what you want to do next, so I definitely advise you to start with this class and only then continue on with other best Skillshare classes.
Do you have a social media profile? Do you post things there? You don't really have to answer, I bet you'd answer yes to both of these questions. At this age, it's hard to find someone under the age of 70 who doesn't have a social media profile.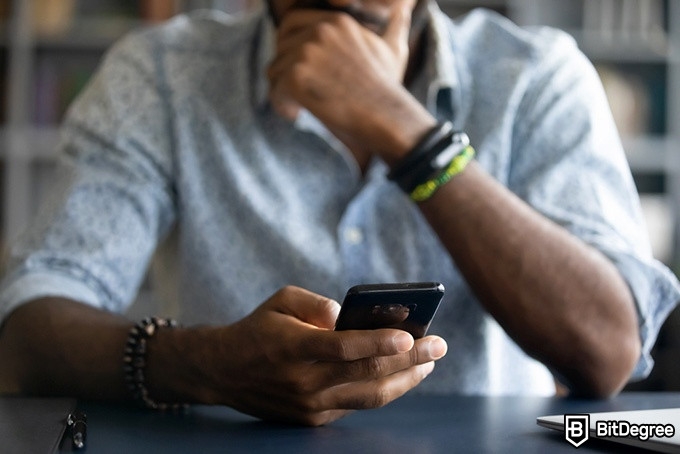 Even my grandma, and she's over 80 years old, added me to Facebook friends a few weeks ago.
Even though getting even a few likes boosts our ego, who wouldn't like to expand their personal brand or lifestyle blog or Instagram account? Surely your best friend already follows you simply because they're your friend and they're obliged to, but is it possible to make strangers interested in your life?
The answer is yes. Even the most famous influencers started with a few followers, steadily growing to the thousands, or even millions of followers that they have now. If people are interested in their lifestyle, why wouldn't they be interested in yours? What's the difference between yours and their profiles?
You'll learn the difference between a professional blogger or Instagrammer and an amateur in this class. You'll also learn to define your purpose, character, content, and channels. You'll understand how to create engaging content that people will want to see.
So, if that's what you're into then make sure to purchase Skillshare premium and check out this one and all the other best classes on Skillshare.

Pros
Easy to use with a learn-by-doing approach
Offers quality content
Gamified in-browser coding experience
Main Features
Free certificates of completion
Focused on data science skills
Flexible learning timetable

Pros
High-quality courses
Nanodegree programs
Student Career services
Main Features
Nanodegree programs
Suitable for enterprises
Paid certificates of completion

Pros
A huge variety of courses
Easy-to-navigate interface
Over 600 free courses
Main Features
A huge variety of courses
30-day refund policy
Free certificates of completion
Ahh, productivity. Often confused with busyness, but trust me, they're not the same thing. Before actually getting down to planning my days and work, putting it all down in the calendar, and actually setting time aside for rest, I was always busy.
If I had got a penny for refusing to go out with my friends because I was busy back then, I would probably be writing this article from one of my multiple villas in exotic countries. Okay, jokes aside, trust my word on it, being busy doesn't equal being productive and productivity is actually a skill that you can train to get.
In this course you'll learn how to become productive, you'll learn planning, task management, file organization, and how to stay motivated to actually continue on your productivity journey.
It is all taught by an author, Youtuber, blogger, and an all-around productivity expert Thomas Frank. Definitely check out this one of the best courses on Skillshare.
Conclusions
We're living in an age where education is accessible with a few mouse clicks. There are various online learning platforms out there but many people seem to prefer Skillshare for their compressed classes that are efficient in providing the necessary info.
Finding the best classes on Skillshare is quite a task, as they have thousands of different classes on their platform. However, I checked out a lot of different spheres and picked out the best class from all of them.
You can choose from the best classes on Skillshare, or you can scroll around Skillshare for some more and find a class that interests you if you don't find one on this list. All classes come with comments and reviews by users who took the class, so you can easily make sure the course is of high quality.
Now it's time to finally start learning! Head to Skillshare and do it now!
Leave your honest feedback
Leave your genuine opinion & help thousands of people to choose the best online learning platform. All feedback, either positive or negative, are accepted as long as they're honest. We do not publish biased feedback or spam. So if you want to share your experience, opinion or give advice - the scene is yours!