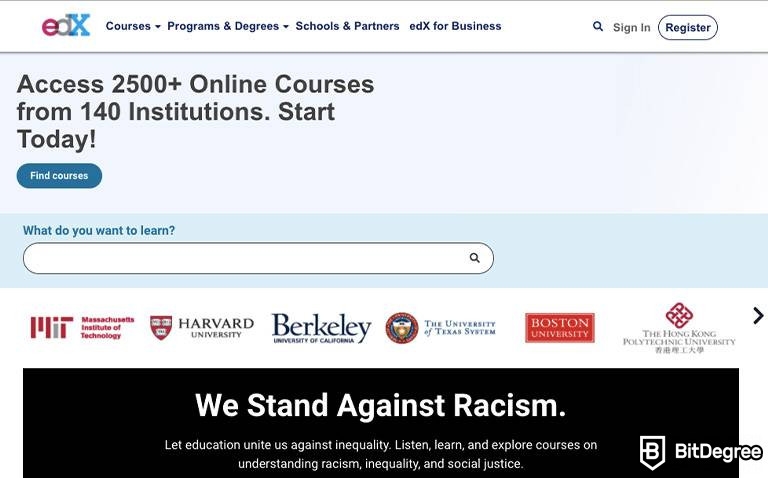 Online learning is growing and the forecasts show that it will continue to grow. The best edX courses reached the number of more than 87 million enrollments and more than 25 million learners all around the world.
Based on the report, the global online education market[1] is predicted to grow and reach a CAGR (compound annual growth rate) of 9.23% in 2025. That means that the total market size will also reach $319.167 billion.
To get a clear view: in 2019, the market size was worth $187.877 billion. So it will almost double in the coming five years.
In this article, I will present the best edX courses and will overview why they are recognized by so many students. So, it will help you to pick the best courses on edX for your growth.
What Is edX?
edX is a MOOC platform, founded in 2012 by Harvard and Massachusetts Institute of Technology. The goal of this platform is to share the best edX courses worldwide that match the university level.
Latest DataCamp Coupon Found:
GET 50% OFF
On Datacamp Plans
Use this Datacamp coupon to access a limited-time discount - get 50% OFF DataCamp plans. Don't miss this Datacamp deal!
Expiration date : 24/09/2023
3,928 People Used
Only 17 Left
edX was founded and continues to be governed by colleges and universities. That's the only leading MOOC provider that is non-profit and also open-source.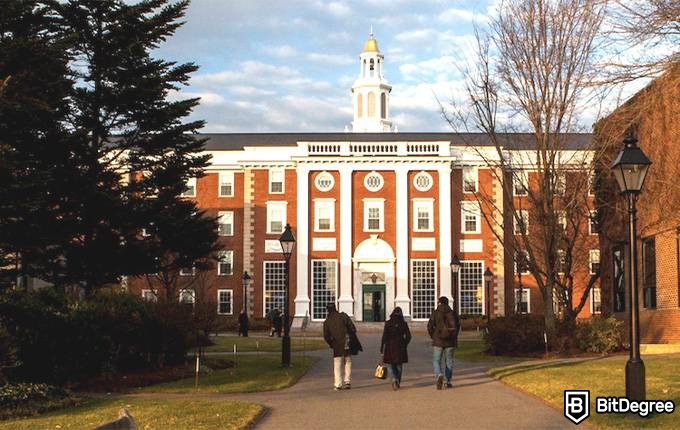 edX has a broad variety of different courses in more than 30 subjects, including science, languages, arts, philosophy, ethics, and more. Moreover, edX states that the platform provides the highest quality online courses from teaching institutions.
Therefore, the best edX courses are collaborating with the most famous universities, colleges, and organizations, reaching over 120 partners. Institutional partners include the University of California, Berkeley, Australian National University, Boston University, Brown University, University of Oxford, and many more.
You can also read our previous edX review and compare it to present-day edX.
The Best edX Courses: Programs & Degrees
There are seven different programs to study the best courses on edX. You can find MicroBachelors, MicroMasters programs, Professional Certificate, Online Master's Degree, Global Freshman Academy, XSeries, and Executive Education courses. Further, I will describe the different types of each program.
MicroBachelors Program
"MicroBachelors" programs are created for adult learners aspiring to progress in their careers. By taking this program, you can get academic credit just for $166 per credit or even at no charge.
Companies are partnering with the best edX courses to cover education costs for eligible employees. So, you can even get free access to learn.
Each "MicroBachelors" program provides real college credits that can be transferred from edX's university credit partners. It's important to mention that you will still need to go to the university that could move your credits from edX.
Therefore, this program can be a big step forward to earn a full bachelor's degree.
If you're not sure which program to choose, personal edX's coaching will help you to find your track.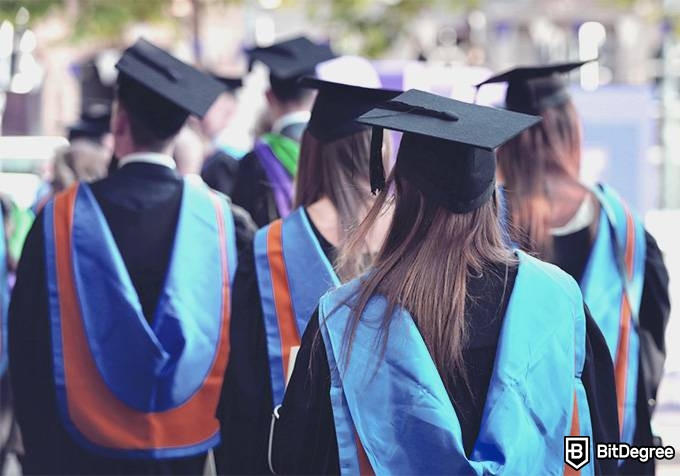 MicroMasters Program
"MicroMasters" programs offer students to reach for a degree - that's because, after earning a MicroMasters certificate, students can apply for admission to a Master's program. Moreover, MicroMasters programs can count as credit toward completing a Master's degree program.
Furthermore, in these types of programs, you can learn in-depth about a specific career, so you can be recognized by employers and – get a job. "MicroMasters" programs are verified by the top companies, for example, IBM and Bloomberg.
Even though the "MicroMasters" program does not guarantee admission to a full Master's program, some universities accept this program certificate. That means that, if your credits get accepted, the certificate will help you get a Master's.
Professional Certificate
"Professional Certificate" program is guided by the "Drive your career" slogan. The program is helping people to improve their professional skills and put their career to the next level.
In this program, you can learn the skills that are the most needed in today's market. Nevertheless, whether you are in a specific job field or you want to stand out in your area by being able to do things others cannot.
Online Master's Degree
The "Online Master's Degree" program offers the top accredited programs from the best universities and at lower prices. Talking about the pricing, the cost of this Master's degree on edX is $10k - $25k. On the other hand, the cost of an on-campus Master's degree would be around $40k - $60k. So, learning from the best edX courses online is more pocket-friendly.
Also, as in a traditional Master's degree, the courses would take from 1 to 4 years to complete (depends on a sphere) and get acknowledgment. However, the classes are fully online, so you can learn at your own pace.
Global Freshman Academy
"Global Freshman Academy" courses are the same courses that you would take on-campus at the Arizona State University. However, taking these courses on the edX platform may be more comfortable for you.
You're thinking "why"?
Firstly, you don't even need an application to start, you can start even now, as you're reading this article.
Secondly, you can pay for the credits only after you pass the course.
Last but not least, your earned credits could be pursued towards a degree at ASU or any other university.
XSeries
The "XSeries" program is made of courses that are related to the same topic and put into a set of series. That means that you will learn a subject in-depth instead of taking each course separately.
Executive Education
Executive education is described as academic programs for executives in business schools. "Executive Education" is a training program that is useful for future business leaders.
These types of courses will introduce you to the business world, highlighting hands-on scenarios from real-life situations. That will give you a deep understanding and preparation for your future career in business.
What Are the Best Courses in edX?
The best courses on edX are from computer, data, social sciences, and business management areas. However, it doesn't mean that courses from other areas are not worth being on the list. These courses are taken from analyzing the courses with the highest reach of students' reviews and with the best comments on them.
Let's answer what are the best courses in edX!
Here are TOP 7 Best edX Courses Today:
Analytics: Essential Tools and Methods
Project Management
The Science of Happiness
CS50's Introduction to Computer Science
Artificial Intelligence
Data Science
Blockchain Fundamentals
Further, I will explain why these courses remain on TOP and see the characteristics of the best edX courses.
Analytics: Essential Tools and Methods
Key points:
Type: MicroMasters
From The Georgia Institute of Technology
Duration: 1 year
If you're thinking about becoming an aspiring analyst or have the skills to improve your work – this analytics course is a perfect starting point.
In this course, you will learn the foundations of analytics and the must-know tools and techniques to get the best usage of analytics. These tools include R, Python, and SQL programming languages.
For this reason, some students recommend that you have some IT or programming background before starting this course.
According to learners who finished the course, all details in this course are very structured and well-articulated. Hard assignments and tests let you see the progress that you made by learning. By comparing yourself before and after studying this topic, you can see the benefits of learning.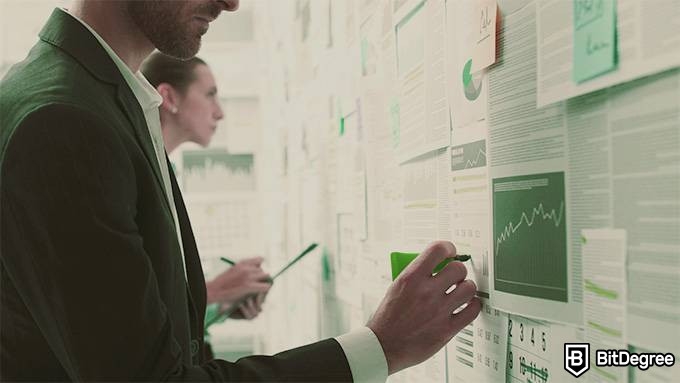 Moreover, the course provides you with hands-on experience by using real-life examples. So, you won't feel like you're studying unnecessary theory. Therefore, you will get to know how to deal with information in the simplest ways and apply it in business.
Since it's a MicroMasters program, by learning, you have an opportunity to get a Master's Degree in Analytics from Georgia Tech because this course can count as up to 9 credit hours that could be accepted for your future studying.
However, first, you still need to apply and be accepted into the Online Master's program.
Project Management
Key points:
Type: MicroMasters
From Rochester Institute of Technology
Duration: 8 months
In this "Project Management" course, you will learn how to manage projects from idea to fulfillment. The techniques include analyzing, planning, designing, and evaluating projects.
You will study how to manage teams and meet customer's expectations. Moreover, you will learn how to handle different projects not only in various geographical regions, but also in different industries, as well. After finishing the course, you will understand the impact of the culture on a project, especially in the international business context.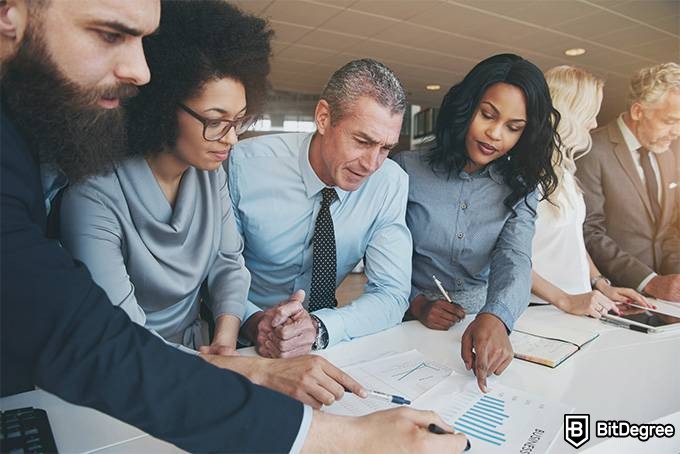 Some students say that this course is very clear, and the content is easy to follow. Each essential step is covered to help you become a successful project manager.
This course is the way from a program certificate to a Master's degree. Meaning that, after completing the course and earning the MicroMasters certificate, you can apply to RIT's School of Individualized Study for graduate-level credential options.
The certificate will count as nine credits towards a degree. If you're accepted to RIT, you can choose between the Advanced Certificate in Project Management or an interdisciplinary, customized Master of Science degree.
The Science of Happiness
Key points:
Type: certificate/self-paced
From University of California Berkeley
Duration 11 weeks
Since early childhood, we hear the term "happiness". Many parents teach their children that happiness is one of the most important things in life. Usually, we hear advice that ends with: "as long as it makes you happy", telling us to choose whatever makes us feel good.
Happiness is studied in various disciplines such as social psychology and positive psychology, clinical and medical research, gerontology, and happiness economics[2]. In this "The Science of Happiness" course, the term is analyzed through a psychological point of view.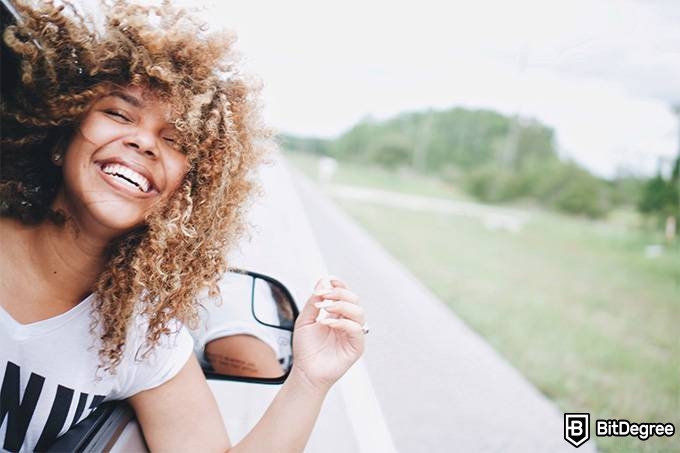 In the course, you will learn about positive psychology and how it influences our happiness. Also, you will learn how to increase your happiness and inspire it in others. What are the key concepts of happiness and how mental habits and mindfulness can help.
Students are recommending this course, and some even say that they changed their daily routine to pursue happiness.
CS50's Introduction to Computer Science
Key points:
Type: certificate/self-paced
From Harvard University
Duration: 12 weeks
Have you ever dreamed of what it's like to study at Harvard? Well, now you can actually try it out. One of the best edX courses, "CS50's Introduction to Computer Science" is available for free.
Though, if you'd like to get a certificate – you will need to add €80 (that's about $90) for it.
This course is not just made for online learning; it's the actual course taught to Harvard students. In this computer science course, you will learn how to think in algorithms and solve problems in an efficient way.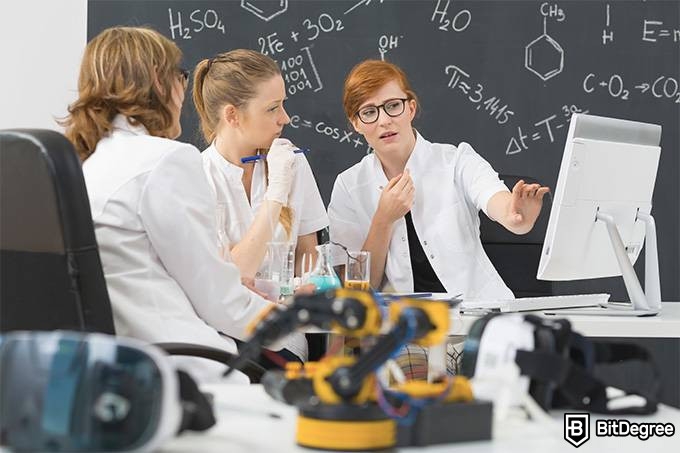 Moreover, you will know the concepts of abstraction, algorithms, data structures, software engineering, web development, and security. Also, you will try programming, including languages such as HTML, CSS, C, Python, SQL, and JavaSript.
Even though it is an entry-level course that does not require prior programming knowledge, students have mixed opinions about the course. Some agree that it's made for beginners, others find this course to be very hard.
Problem sets are taken from real-world domains of biology, finance, cryptography, and gaming. Meaning that, in this course, you will study by practicing and doing real work. Most of the students agree that problems are hard, and some require additional research to solve them.
However, they consider the course as one of the best edX courses and highly recommend it to other learners.
Artificial Intelligence
Key points:
Type: MicroMasters
From Columbia University
Duration: 1 year
The program consists of 4 courses: Artificial Intelligence, Machine Learning, Robotics, Animation & CGI Motion. Therefore, you will learn the fundamentals of AI, machine learning, and how to apply them in real life.
According to Pew Research Center predictions, the impact of artificial intelligence and robotics on our daily life will increase[3]. It will be used to address health issues, to monitor tech platforms to identify if manipulation is occurring, to prevent and also to create fake news.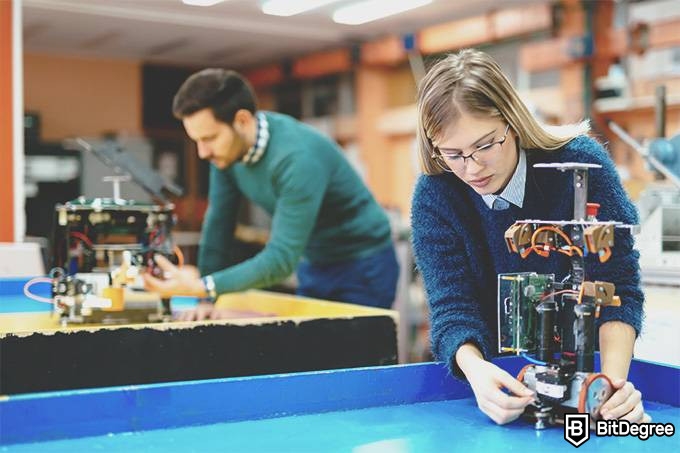 In this "Artificial Intelligence" program, you will find out about the techniques for robots that can perform physical tasks. Moreover, you will understand machine learning and algorithms used to improve learning from data without human intervention.
Last but not least, the director of Columbia's Computer Graphics Group will explain the science behind movie animation.
Overall, this program provides a thorough description of the techniques used to create intelligent computer systems and how AI is used to solve problems.
Data Science
Key points:
Type: professional certificate
From Harvard University
Duration: 1 year 5 months
The "Data Science" course will cover the main principles of analyzing data. Here you will learn R programming, and how to use tools such as dplyr, ggplot2, and how to work with git, GitHub, R studio, Unix, and Linux.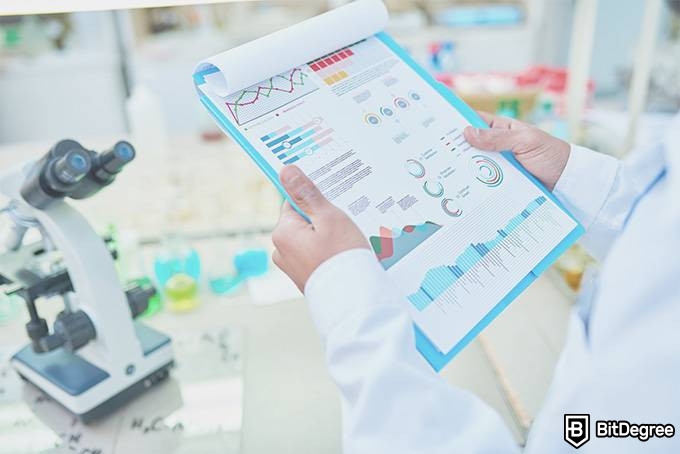 The course provides real case studies, for example, The Financial Crisis of 2007-2008, Election Forecasting, Movie Recommendation Systems, and more. By doing that, you'll learn probability theory and other techniques essential to a data scientist.
Also, you will learn the basics of the R programming language, how to wrangle, analyze, and visualize data.
After finishing this course, you will have an in-depth understanding of key data science concepts through real-world case studies.

Pros
Easy to use with a learn-by-doing approach
Offers quality content
Gamified in-browser coding experience
Main Features
Free certificates of completion
Focused on data science skills
Flexible learning timetable

Pros
Simplistic design (no unnecessary information)
High-quality courses (even the free ones)
Variety of features
Main Features
Nanodegree programs
Suitable for enterprises
Paid certificates of completion

Pros
Huge variety of courses
Easy to navigate
No technical issues
Main Features
Huge variety of courses
30-day refund policy
Free certificates of completion
Blockchain Fundamentals
Key points:
Type: professional certificate
From the University of California, Berkeley
Duration: 3 months
The "Blockchain Fundamentals" program is for everyone, despite your background knowledge. Whether you're thinking about working as a blockchain developer, crypto trader, researcher, or you're just curious about this field – this program is a great way to get to know blockchain technology.
In this course, you will learn the basics of blockchain technology and how it influences the economy of the future. You will know the regulations of cryptocurrencies and what anonymity means in the context of blockchain.
Also, you will get to know about the distributed ledger technology and how it works. The course provides profound insights into Bitcoin, so you will know the specific mechanics of the cryptocurrency and even how it could be attacked or destroyed.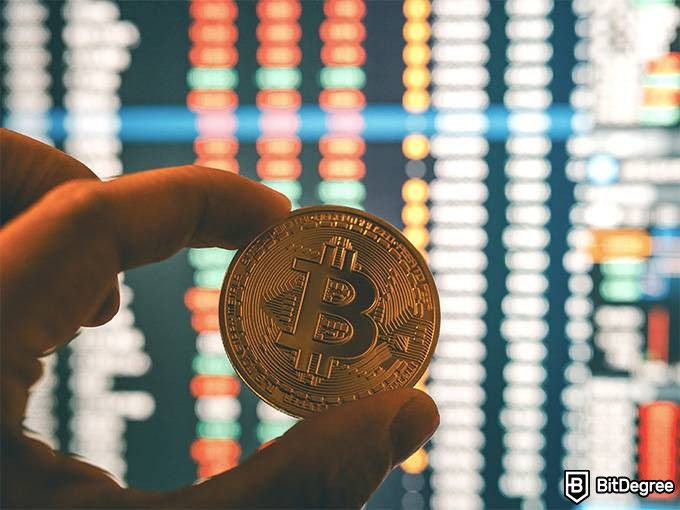 In this course, everything is explained in a simple manner, so you will learn all the concepts without confusion.
Conclusion
So - these are the best edX courses that are rated by actual students of the platform. Now that you know what are the best courses in edX, you can choose the one to start with and maybe work towards getting a degree.
The best edX courses include giving basics of the topic, practical examples, and assignments to truly immerse in the theme and experience how it can solve real-life problems.
I understand that choosing a course is not easy, so to help you; I will finish this article with a piece of advice.
Choose the course by keeping in mind what your passion is and the things that keep you interested. If you're thinking about career perspectives, you should first consider whether the job seems exciting to you.
If you choose courses by these criteria, the chances are high that you will enjoy the course more and be satisfied with the best edX courses.
Scientific References
1. Research and Markets: 'Global Online Education Market - Forecasts From 2020 To 2025'
2. Psychology Today: 'Happiness'
3. Vogels, E., Rainie, L., & Anderson, J.: 'Experts Predict More Digital Innovation by 2030 Aimed at Enhancing Democracy'
Leave your honest feedback
Leave your genuine opinion & help thousands of people to choose the best online learning platform. All feedback, either positive or negative, are accepted as long as they're honest. We do not publish biased feedback or spam. So if you want to share your experience, opinion or give advice - the scene is yours!