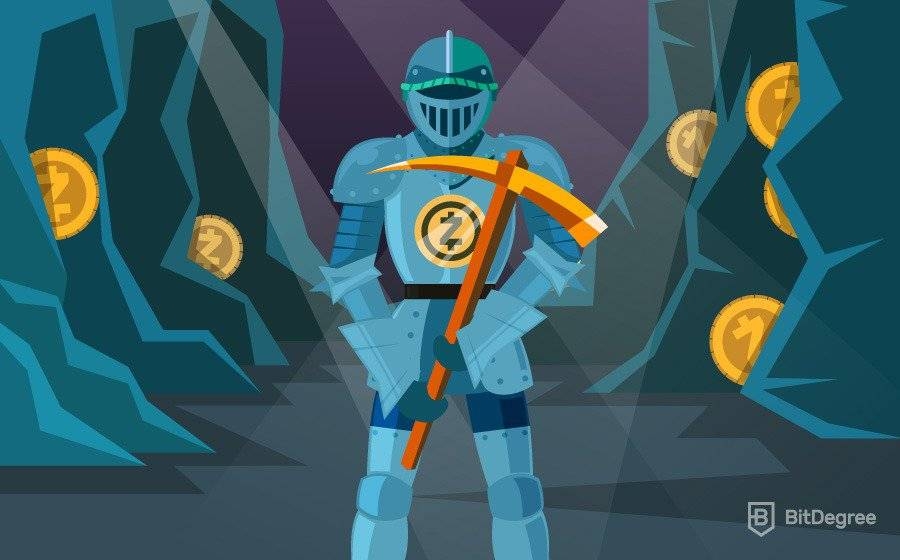 In October of 2017, JP Morgan and Zcash announced a partnership that would integrate Zcash's technology into JP Morgan's Quorum. You should read this guide to find out why JP Morgan and the rest of the crypto space is buzzing about Zcash. It's the 24th highest ranked coin out of nearly 1,600. Let's find out why it has become one of the hottest coins to mine!
This guide will tell you all about what Zcash is, what Zcash mining is, what some of the best mining equipment out there is, and much, much more! We'll start out by talking a little bit about Zcash's back story before we get into how to mine it.
If you're already confident with your knowledge of Zcash itself, feel free to skip to the "How to Mine Zcash" section.
Also, it's fair to mention that there are much easier ways to obtain Zcash. You can simply buy or trade it on a reliable cryptocurrency exchange. A few of the recommended options include Coinbase, Binance and Kraken.

Did you know?
Want to get smarter & wealthier with crypto?
Subscribe - We publish new crypto explainer videos every week!
What is a DAO in Crypto? (Animated Explanation)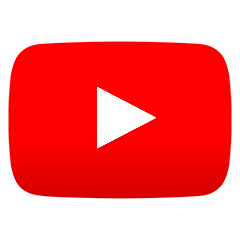 Origins of Zcash
Zcash initially started as a Bitcoin fork, originally called the Zerocash Protocol. The title was eventually shortened to Zerocash, and then finally, Zcash, in 2016. Like Bitcoin, Zcash has a limited supply of 21 million coins, but that is where the similarity pretty much stops between the two coins. The two coins greatly differ when it comes to transparency.
Latest Binance Coupon Found:
CLAIM $600 BONUS
Exclusive $600 Binance Offer
Don't miss this limited-time deal that's only available for our readers. Follow the Binance referral code link & receive up to $600 in rewards and bonuses!
Expiration date: 13/06/2023
7,847 People Used
Only 49 Left
When you use Bitcoin, if you know someone's address, you can see all of the transactions with detailed price amounts. However, with Zcash, all of the information like payment destination and the amount is encrypted so your financial history is kept secure. Zcash merely shows that a transaction took place, but not who the transaction was between, or how much money the transaction was for.
Zcash staff refrains from calling the payment system anonymous, yet the protocol has many characteristics that one would consider anonymous.
How to Mine Zcash
Like Bitcoin, there are different ways that you can mine Zcash. The two primary methods for Zcash mining are Pool Mining and Solo Mining. Below, I will break down the difference between Pool Mining and Solo Mining and describe which one I think is more beneficial.
Pool Mining
Mining in a pool just means that you combine with other miners, or pool together to increase the chances that you will be awarded the ability to mine a block. The miners then pool the reward for successfully mining the block and divide that reward evenly based on the computing power that each miner contributed to the Zcash mining pool.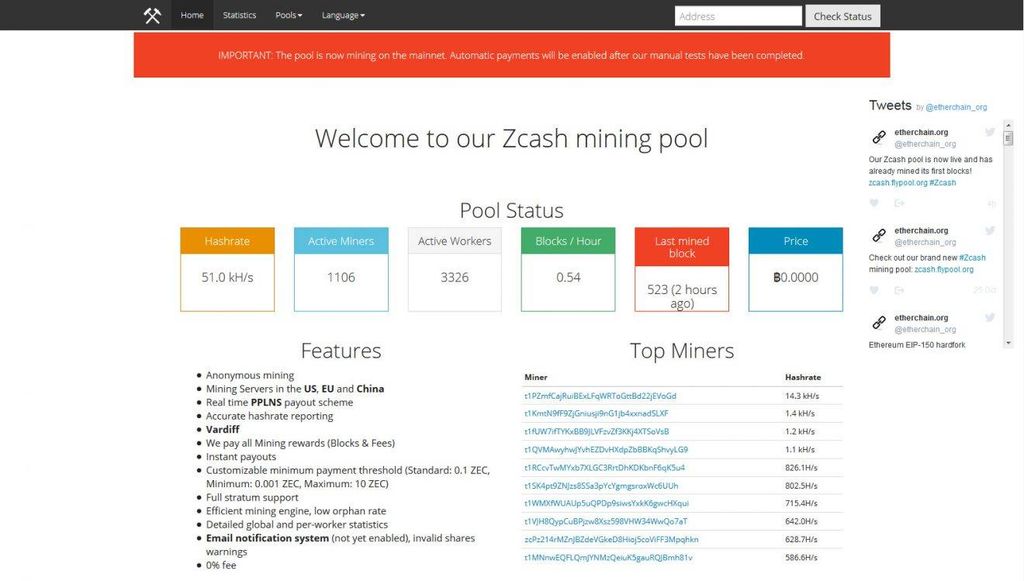 You can imagine this concept as a lottery pool. Your odds of winning a lottery are low. If you join with other miners, then your chances of winning increase but your share of the winner's decreases.
Note: If you join a pool mining group, you may have to pay a pool mining fee.
The other primary type of mining is referred to as solo mining.
Solo Mining
As opposed to pool mining, solo mining does not force the miner to rely on other people to do the work. According to some sources, solo mining and pooled mining yield similar results. However, you will notice that with some coins, as you will soon see with Zcash, newer technology has made solo mining almost obsolete.
In the past, solo mining was profitable for mining Zcash. However, the network hash rate is very high now. This factor is swaying some people away from solo mining. The network hash rate can be thought of as a way to measure processing power within the Bitcoin (or Zcash) network. Since the network hash rate is high, it requires a lot of electricity and expensive hardware. I recommend starting with a mining pool instead.
Regardless of whether you mine in a pool or you choose to go with solo mining, you will be rewarded for successfully mining a block. This is known as the Block Reward. Read more about block rewards below.
Block Rewards
The Block Rewards will issue a total of 50 Zcash (ZEC) every 10 minutes. This means that for every successful block of mining that occurs, 50 ZEC will be awarded.
If you are a part of a mining pool, the Block Reward will be split between all of you in the pool based on the computational power that you used in mining the block. For example, the miner who contributed the most computational power will be awarded the most Zcash for successful mining completion.
It should be noted that 10% of all coins mined will go to the Founders Reward. This is something specific to Zcash though other coins have a similar structure. This Founders Reward is given to the developers who started Zcash. The fund will be used for reasons such as ongoing development support of Zcash, and to form a non-profit organization within the ZCash team.
Before you start to think about things like mining pools and Block Rewards, you will need to purchase some Zcash mining hardware and software to upgrade your current computer system. Mining requires a lot of energy. As cited in one source, nearly 10 U.S. households can be powered for one day by the electricity consumed for a single bitcoin transaction. Let's see why mining requires so much power.
What do you need to start Zcash mining?
First, you need mining hardware. This is the machinery you'll use to run the mining software, which is another matter we'll get into later.
To begin, you should understand the difference between CPU mining, ASIC, and GPU mining. These are the 3 types of computational power you can use to mine.

Did you know?
CPU Mining
This type of mining uses your computer's CPU power to mine. This is an integral part of your computer. It is responsible for processing all tasks that take place while your computer is running. This type of design is optimized for switching quickly between tasks.
It is a type of mining that was much more popular in the early days of Bitcoin. However, ASIC chips are replacing CPUs as they can overpower CPU chips by up to 1,000,000 times.
The AMD Ryzen Threadripper 1950x is listed at $889.99 on Amazon. It has 16 cores and a 32-thread processor.
GPU Mining
On the other hand, GPU mining uses computer graphics cards to mine. GPUs are seen as being a flexible alternative to ASIC and CPU chips. These are often used for gaming because the GPU is able to process graphics quickly.
This is a popular option for Ethereum miners. The prices of GPUs are spiking incredibly high, though, and gamers and other people that use GPUs for reasons other than crypto mining are starting to complain.
One example of a GPU unit is Nvidia GeForce GTX 1070. This unit is currently out of stock on Nvidia's site, but it is listed for $597.50 at the Amazon marketplace.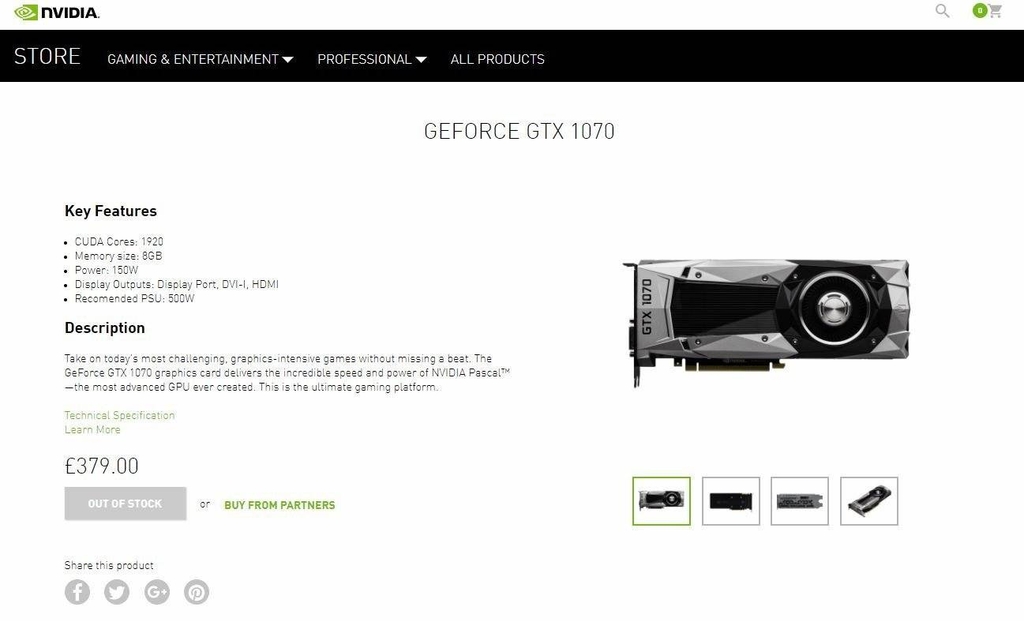 Pros
Can be managed from mobile device
Very secure
Supports more than 1500 cryptocurrencies

Pros
Top-tier security
DeFi app support
Store over 5500 assets, install up to 100 apps simultaneously
ASIC Mining
The ASIC method of mining uses a microchip specifically designed to compute algorithms at the fastest speed possible. As mentioned earlier, these can compute more than 100,000 times faster than a CPU. These models are custom built, so you need to purchase a new ASIC model for each new coin you'd like to mine. These machines can run you up to $3,000.00, like the Antminer S9 model.
Prices vary depending on whether you buy it used or new. You may find a lot of used models online considering some miners only make $10 mining in the first month.
Considering how fast ASIC mining can compute, you need proper cooling and ventilation for your hardware. Get your fans and AC ready! Also, you will see a spike in the cost of your electric bill, so you may want to think about relocating to a location with cheaper energy rates.
Once you have purchased your hardware, you'll need to install the latest Zcash mining software. Keep reading to find out what software you have to buy to get started mining Zcash.
Note: Talking about hardware, you should also get yourself a reliable hardware wallet to keep your assets secure. A few of the most recommended options include Ledger Nano X and Trezor Model T.
Software for Mining Zcash
To start, there is a Zcash User Guide you can follow, which I'd definitely recommend doing if you're planning to mine with CPU. This guide provides you with a complete package that will let you run a full node, mine with your CPU. It even includes a wallet you can use to send and receive Zcash. It is a great entry point into Zcash mining software.
When you run a full node, that means you are in charge of validating the transaction and blocks. Many nodes also help the network by accepting transactions and blocks from other full nodes, validating those blocks, and then relaying them to further full run nodes.
Remember that blockchain is a system of verification that depends on nodes to verify that transactions exist. If you run a node, you will be the person responsible for verifying this information — and of course, you'll have the help of your hardware.
The limitation to the Zcash mining software starter pack and user guide is that it only allows you to use your CPU to mine. This means that if you have taken the time to upgrade to a GPU mining rig, you will have to make your own choices about software. You'll have to find a program that takes advantage of your GPUs.
Two software programs that I recommend for GPUs are Optiminer and EWBF Cuda. These programs are both downloadable for free at the links provided.
While there may seem like an overwhelming number of options, the good news is that there are a lot of instructional videos and support forums online that can help you.
So, do further research if you can't make a decision based solely on this guide.
BitcoinTalk is a good place to start, or you could ask me! If you've got any questions, feel free to leave a comment and I'll get back to you as soon as possible.
Is Zcash mining profitable?
As the price currently stands, Zcash mining is profitable. Like other investments, though, you are of course taking a financial risk. If the price of the Zcash coin fell overnight, your income would suffer. It may seem easy to just set up a rig and make a passive income, but do not underestimate the associated risks.
Depending on the source you look at, you will find different answers for whether Zcash mining has a strong ROI. When compared against an Ethereum mining rig in this post, Zcash came out as the loser. It yielded more than $40.00 less than what ETH yielded in the same month.
As I said, it is best to look around and research this further. Scour forums, ask questions, watch videos, etc. Profitability can vary due to many different factors. Do not underestimate the power of investing in a large-scale rig. But also do not be surprised if you do not get the results you'd expect after reading one or two success stories.
A major component in the profitability of all types of mining is the cost of electricity. If your electricity rates are expensive, your profit is going to take a hit!
Also, be sure to check what your local law officials say about mining before you go out and purchase all of your equipment. Depending on where you are, you may have local compliances you have to meet in order to start mining. As a matter of fact, in some places like Plattsburgh, New York, you are not allowed to mine at all.
Before you go, I just wanted to share one more quick fact about Zcash that you can share with your crypto friends:
On Friday, October 28, 2016, the day that Zcash was first introduced, it was the most expensive coin in the world. The cost of Zcash that day was one Zcash for 3299 Bitcoin.
Conclusion
You now know all about Zcash mining. You know what kind of equipment you need to mine Zcash, and whether or not it is worth your while. Remember to do your own research before you spend time and money mining.
If you decide that Zcash mining is not worth it, then you can choose to buy or trade it on reliable crypto exchanges, including Coinbase, Binance and Kraken.
Again, if you have any questions, please do not hesitate to ask. I'd gladly be of assistance!
Leave your honest feedback
Leave your genuine opinion & help thousands of people to choose the best crypto exchange. All feedback, either positive or negative, are accepted as long as they're honest. We do not publish biased feedback or spam. So if you want to share your experience, opinion or give advice - the scene is yours!