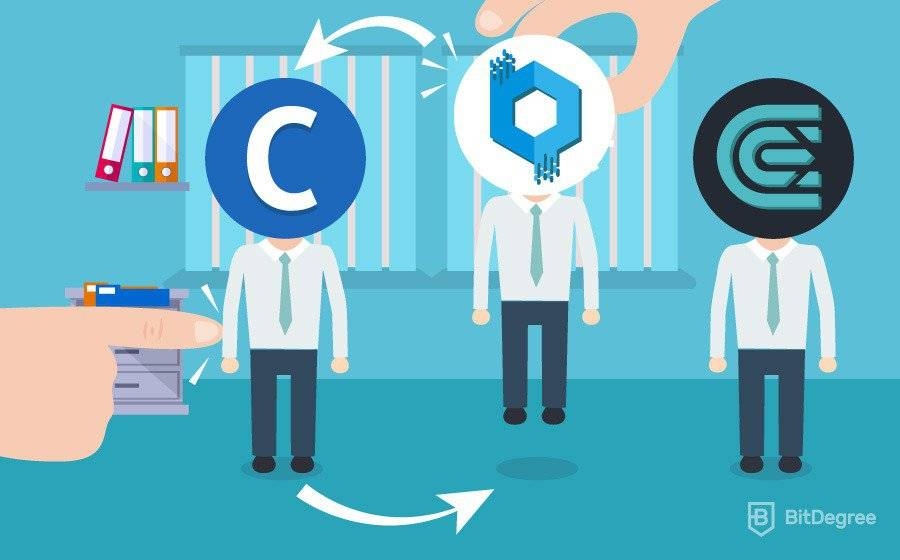 So, you're looking to start buying, trading or selling cryptocurrency on an exchange… but you're not sure where to go?
Well, you have probably heard of Coinbase — a broker exchange with more than 13 million customers. (That's more than the total population of Belgium!)
The reason Coinbase is so popular is that they make it simple for all users to use their debit/credit card or bank account to buy coins. However, they only sell to 32 countries and offer just 4 different coins!
Because of this, we thought it would be a good idea to give you some alternatives to Coinbase. Why? Well, cryptocurrencies have become incredibly popular now and there are over 100 different exchanges to choose from. So, it's important for users to know which exchange is best for them.
This guide will give you a quick introduction about Coinbase and why it is so popular. We will then give you some alternatives to Coinbase and explain some of the advantages and disadvantages of using them. This will include their fees, deposit and withdrawal methods, security and some of the coins that they have available.
By the end of this guide, you will have a good understanding of some of the best alternatives to Coinbase.
So, let's start by finding out more about Coinbase and what they do!

Did you know?
Want to get smarter & wealthier with crypto?
Subscribe - We publish new crypto explainer videos every week!
DEX vs CEX: Which is Best for YOU? (Explained with Animation)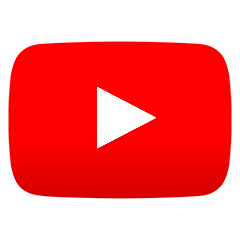 Coinbase - The Easiest Place To Trade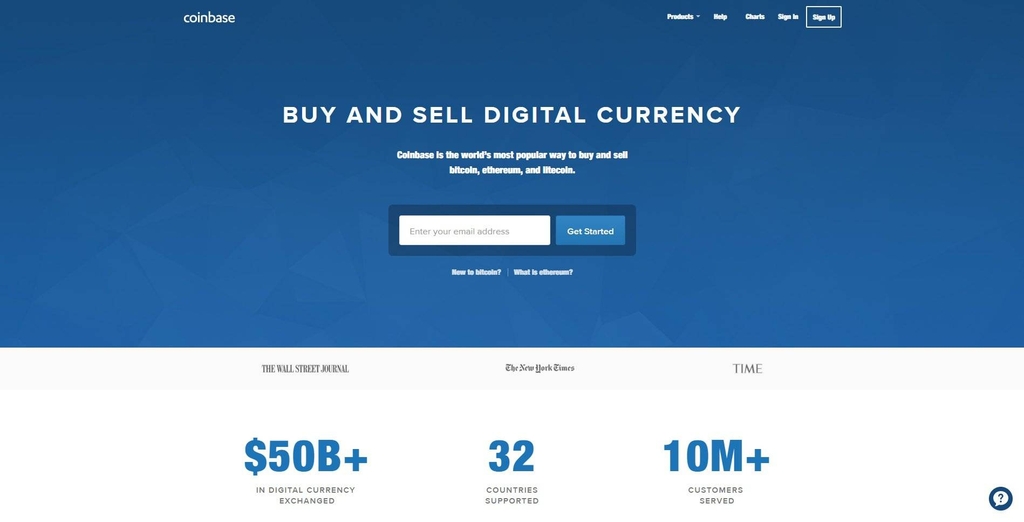 Latest Binance Coupon Found:
CLAIM $600 BONUS
Exclusive $600 Binance Offer
Don't miss this limited-time deal that's only available for our readers. Follow the Binance referral code link & receive up to $600 in rewards and bonuses!
Expiration date: 29/03/2023
7,847 People Used
Only 49 Left
If you're interested in buying cryptocurrency with your bank card, you will not be able to do this without using a broker exchange. Broker exchanges allow you to buy and sell coins for Fiat currency directly on their website.
Think about the stock exchange. If you wanted to buy some shares in Apple, you wouldn't be buying them directly from the company, would you? Instead, you buy them from a broker.
For brokers to make money, they charge you a fee for processing your trade. Cryptocurrency broker exchanges do the same thing!
Coinbase sells more Bitcoin than any other exchange and keeps a very large amount of Bitcoin and USD in reserve. This is how they can process so many orders.
The fact that Coinbase allows users to purchase cryptocurrency using their bank card makes it very easy for beginners who are purchasing cryptocurrency for the first time. However, it does have its disadvantages, which is why people search for alternatives to Coinbase.
The first thing is that there are only 4 different coins that you can buy and sell. These are Bitcoin (BTC), Ethereum (ETH), Litecoin (LTC) and Bitcoin Cash (BCH). This is a small selection when compared to other exchanges.
Cool fact: There are now more than 1,500 cryptocurrencies in total!
Another reason why people are now looking for alternatives to Coinbase is that their fees are high. For example, if you want to use your debit/credit card to deposit real-world money, you will have to pay about 4% in transaction fees! Which is unfortunate for those who are looking to make their first cryptocurrency purchase using a bank card.
However, there are some good alternatives to Coinbase, each with its own advantages and disadvantages. So, if you're looking for a cheaper way to deposit, or would like an exchange with more coins to choose from, then keep reading.
Whatever your reasons are for looking at alternatives to Coinbase, we have you covered! So, let's look at some Coinbase competitors!
What Other Broker Exchanges are There?
As we mentioned earlier, there are now hundreds of alternatives to Coinbase — and there are new exchanges opening all the time. However, we have kept our list to just 4. The exchanges that we have chosen all have their own advantages and disadvantages, but we are sure that you will find one that is right for you! Let's start by looking at Coinmama.
Coinmama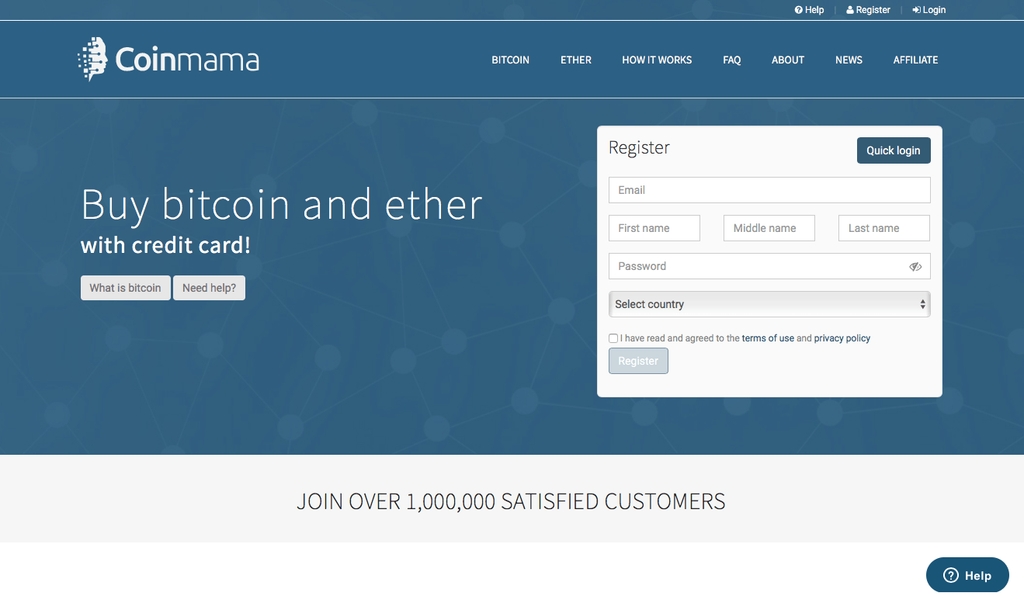 The Coinmama exchange was created in 2013 and is located in Israel, however, they operate in more than 200 different countries! Coinmama is very simple. The only coins you can buy is Bitcoin and Ethereum, and you can't sell or trade with other cryptocurrencies either.
You can use a debit or credit card to buy from Coinmama, however, the fees are higher than Coinbase. You will be charged a transaction fee of 5.5% on each order, and then you will have to pay an additional 5.0% for using your debit or credit card.
One of the good things about Coinbase alternatives like Coinmama is that they accept orders from most countries. Coinbase only allows purchases from (and sell to) 32 countries! This means that more people able to purchase Bitcoin and Ethereum from Coinmama.
Another advantage of Coinmama is that as soon as your payment has been received, your coins are automatically sent to your personal wallet. However, you will need to verify your account before you can buy any coins.
The verification process is quite strange, as you need to do the following:
Upload a government-issued ID (Passport, Driver License, etc.,)
Take a "selfie" of you holding whilst the ID
Take a "selfie" of you holding a piece of paper with today's date and the word "Coinmama" written on it
Coinmama takes security very seriously, which is why they make you take selfies to verify yourself! They normally verify your account within 1 hour, and once that's done, you can buy up to $10,000 worth of coins.
Coinmama encrypts your credit/debit card details, so they never actually see them. There are no other security features, however, this is not really needed as your coins are sent directly to your personal wallet once you have paid.
The Coinmama customer support options are also very limited and there is no live chat or phone support. You can email them, though.
To summarize, here are the advantages and disadvantages of using Coinmama:
Advantages
Available to customers in more than 200 countries
Accepts debit and credit cards
Coins are sent straight to your wallet after you pay
Payment details are encrypted
Disadvantages
High fees – 5.5% for each trade and 5.0% for using your debit/credit card
Only sells 2 coins: Bitcoin and Ethereum
Customers not able to sell coins or trade them for another cryptocurrency
Customer Support: No live chat or phone
Quite an awkward verification process
So, what do you think about our first alternative to Coinbase?
Still not satisfied? Well, let's move on to the next one.
CEX
CEX.IO is one of the first and original Bitcoin brokers. It is a UK based exchange that was founded in 2013. In their first two years, CEX was one of the largest cloud mining pools. However, they suspended their cloud mining services and focussed on their exchange.
Cool Fact: A mining pool is when groups of people join together to mine Bitcoin. They combine all their computing power so that they have more chance of getting the mining reward! This mining pool is then split equally between the miners depending on their power output. For more information on how Bitcoin mining works, see our "Complete Guide on What is Bitcoin Mining and How Does It Work".
CEX is among the strongest of Coinbase competitors. CEX lets you buy 8 different cryptocurrencies using a debit or credit card. These coins include Bitcoin, Ethereum and Ripple. You can also deposit through a wire transfer, or SEPA if you are in the EU. The fiat currencies they support are USD, EUR, and GBP.
The system that CEX uses to process orders is slightly confusing and is best compared to the "fill or kill" instruction used in the stock exchange. Here's a real-world example of this:
John wants to buy 10,000 shares at $10 per share.
John only wants to complete the order if he is able to buy all 10,000 shares at $10 per share. If it isn't possible to do immediately, he will cancel the entire order.
To do this, John tells his broker to do a "fill or kill" order.
There are only two possibilities: John's order is fulfilled, or the order is canceled!
CEX do this to protect their customers from sudden price changes. However, unless you are trading a serious amount of money, this is nothing to worry about!
CEX bank transfers cost $10. Also, if you decide to deposit using your debit or credit card, you will need to pay 3.5% in fees, plus $0.25 (or your currency equivalent). However, CEX also adds an additional 7% to the current market price. Which is very high!
Before you can buy cryptocurrency from CEX, you will need to verify your account. To do this, you will need to upload your ID and take a selfie of you holding it (yes, another strange one)! It normally takes 48 hours to verify, which isn't very convenient if you want to buy quickly.
The security is good at CEX, however, I will always recommend users to avoid storing their cryptocurrencies in on online exchange!
In terms of customer support, there is no chat or phone support at CEX, but they do reply quickly to emails.
To summarize, here are the advantages and disadvantages of using CEX:
Advantages
You can deposit using your debit/credit card or bank account
8 different coins available
Good security for an online exchange
Disadvantages
High fees – 7% added to each trade and 3.5% for using your debit/credit card
No live chat or phone support
Slow verification process – can take up to 48 hours
So, what do you think about our second alternative to Coinbase? Now, let's find out about BitPanda, the third on our list of Coinbase competitors!
BitPanda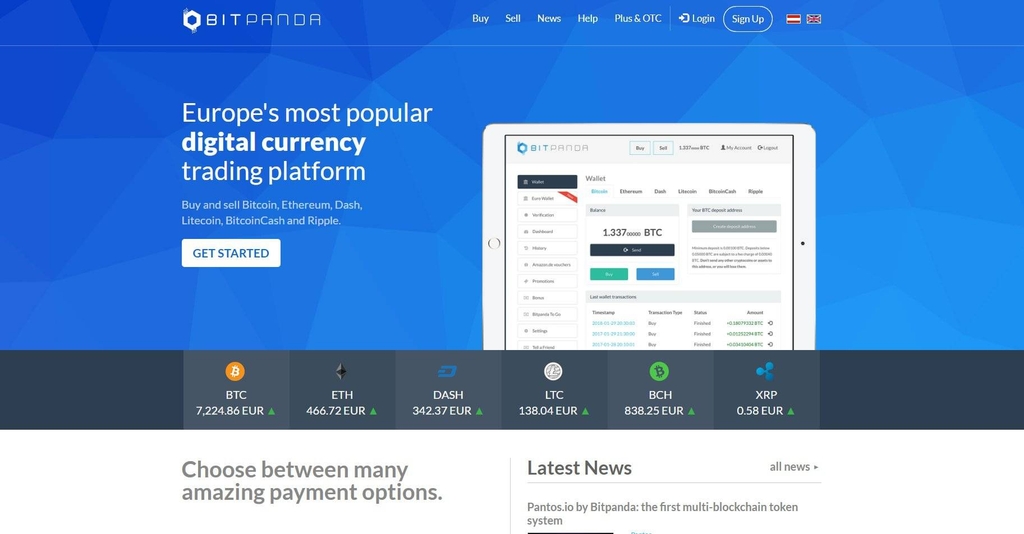 BitPanda is another cryptocurrency broker, created in late 2014, who specializes in selling coins to customers in Europe.
One of the best things about BitPanda is that they accept many different payment methods. This includes a debit/credit card, bank transfer, Neteller, Skrill, and Giropay!
Fees change depending on the payment method you want to use. If you decide to use a debit or credit card, you will pay between 3-4%. Unfortunately, other payment fees are not clearly displayed on the website, which isn't great.
BitPanda offers a total of 6 cryptocurrencies, which are: Bitcoin (BTC), Ripple (XRP), Dash (Dash), Litecoin (LTC), Bitcoin Cash (BCH).
If you have any issues with your account, you can email the BitPanda support team. Again, there is no live chat or phone support.
BitPanda uses two-factor authentication to help secure your account. Also, they never hold your funds, as your coins are sent straight to your wallet after purchasing them.
To summarize, here are the advantages and disadvantages of using BitPanda:
Advantages
Many different payment methods including debit/credit card and Skrill
6 different coins available to buy
Fees lower than most other brokers
Doesn't hold your funds — your coins are sent straight to your wallet
Disadvantages
Only available to European customers
Fees aren't made clear on their website
No live chat or phone support
Now that you know more about BitPanda, which of our alternatives to Coinbase do you like so far? Do you think that this is the best alternative to Coinbase?
If not, read on to see if you prefer BitStamp!

Did you know?

Pros
Can be managed from mobile device
Very secure
Supports more than 1500 cryptocurrencies

Pros
Top-tier security
DeFi app support
Store over 5500 assets, install up to 100 apps simultaneously
BitStamp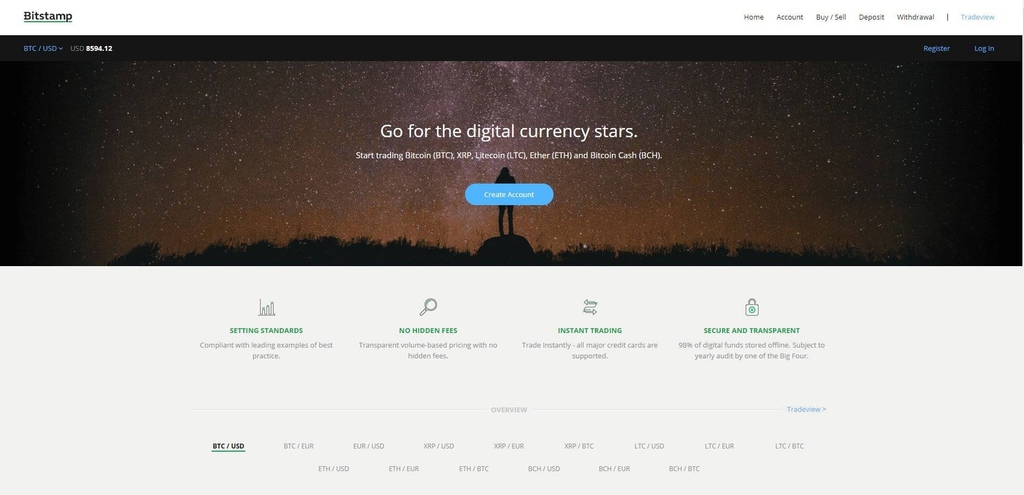 BitStamp has been selling cryptocurrencies since 2011, making them one of the oldest brokers around! They were originally located in Slovenia, but now have offices in both the UK and Luxemburg.
BitStamp is popular for crypto investors as they allow you to deposit funds using traditional payment methods like a debit/credit card or bank transfer. The fees charged by the broker are different for each payment method.
Using your debit card will cost $10 in fees if the total deposit is less than $1000. If it is more, it will cost 2%. This is much cheaper than other brokers, making it the best Coinbase alternative for debit card deposits.
However, if you wish to pay using your credit card, the fees are higher at 5%. And don't forget, you might get charged extra by your credit card issuer too.
BitStamp offers five coins, which include: Bitcoin (BTC), Ethereum (ETH), Ripple (XRP), Bitcoin Cash (BCH) and Litecoin (LTC).
In 2015, BitStamp did have its servers hacked, with the hackers stealing more than 19,000 Bitcoins! Since then though, BitStamp has improved their security, and they have not been hacked since.
BitStamp states on their website that their security is now at a high level and that they hold most of their coins in cold storage. They also use two-factor authentication, which gives your account extra protection and is required when buying or selling coins.
Customers from over 60 different countries can open an account at BitStamp, including all of Europe and the U.S. But before you can buy any cryptocurrency, you need to verify your identity by uploading your ID and a proof of address (such as a bank statement).
As BitStamp becomes more and more popular, verification times become slower and slower. Some people say they have had to wait 2 weeks before they became verified. Which isn't ideal if you're looking to buy/sell crypto quickly!
There are some customers that say email support is very slow too, which can be frustrating.
To summarize, here are the advantages and disadvantages of using BitStamp:
Advantages
Payment methods include debit/credit card and bank transfer
5 different coins available to buy
Fees for debit card deposits are low
Available to more than 60 countries
Disadvantages
Credit card fees are high
Slow verification process
19,000 Bitcoin's were hacked in 2015
Customer supports is slow
So, there you have it! Four alternatives to Coinbase. But before you make a final decision on whether you're going try any of them, see the chart below for a final comparison of the above exchanges:
Broker
Trading Fess
Debit/Credit Card Fees
Number of Coins
Verification
Security
Coinbase
Market Rate
3.99%
4
Fast/Automated
Good. They offer offline storage is used for most coins.
Coinmama
+ 5.5%
5.0%
2
Fast / Manual
Good. (Never holds your funds.)
CEX
+ 7%
3.5%
8
Slow / Manual
Good. It offers some offline storage.
BitPanda
Unclear / Changes on volume
3-4%
6
Medium
Good. (Never holds your funds.)
BitStamp
0.25 % Max

Debit Card:

$10 (under $1000) 2% (over $1000)

Credit Card:

5%

5
Very Slow / Potentially more than a week
OK. They offer some offline storage but have previously been hacked.
Conclusion
If you have read this complete guide on the alternatives to Coinbase, you should now have a good idea of what other brokers can offer you. Each broker has its advantages and disadvantages, but you need to decide which is the best option for you.
Whether you're looking for small fees, a quick buy/sell, or good security… there are lots of things to consider. Of course, the most important thing is that you choose an exchange that allows buying/selling in your country or state!
So, what do you think? Are you going to switch over to any of these alternatives to Coinbase? Or, are you just going to stick with Coinbase? The choice is yours. But whatever option you choose — remember, stay safe and never invest more than you can afford to lose.
Leave your honest feedback
Leave your genuine opinion & help thousands of people to choose the best crypto exchange. All feedback, either positive or negative, are accepted as long as they're honest. We do not publish biased feedback or spam. So if you want to share your experience, opinion or give advice - the scene is yours!