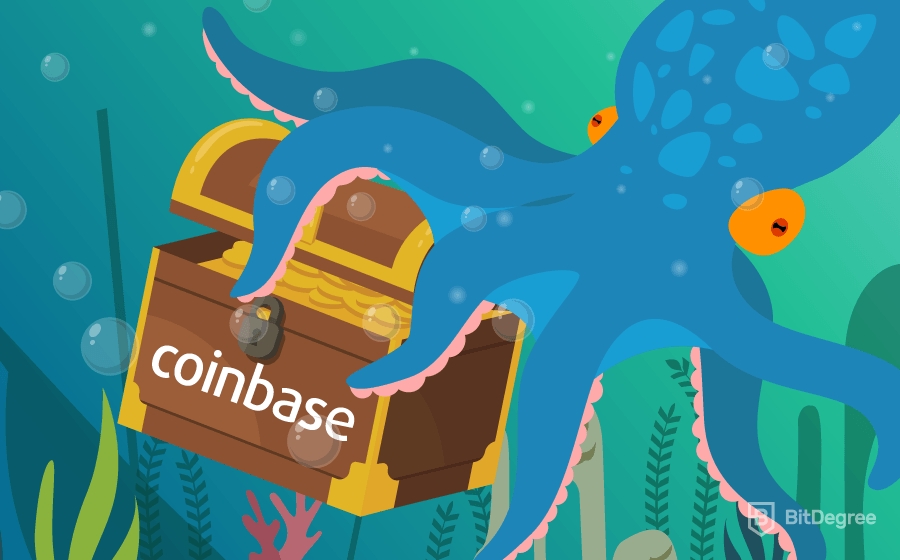 Let's talk about Kraken VS Coinbase...
So, you're on our way to becoming a crypto buff and you're ready to get trading! But, where do you start?
Cryptocurrencies aren't like bread, eggs, and milk. We can't go down to our local store to get them, and Amazon definitely isn't sending them with next-day delivery! Instead, we need to go to an online cryptocurrency exchange.
Essentially, these exchanges help us swap our local currency into cryptocurrency. They also provide a platform for trading cryptocurrencies, selling, and storing them. But with so many options available, which should you choose?
Kraken and Coinbase are some of the largest and most reputable online currency exchanges. However, it's also important to understand their differences.
In this guide, we'll learn everything there is to know about the Coinbase VS Kraken rivalry!
We will understand the history of these two huge exchanges and how they both started. We'll then learn all about the differences between them, along with their pros and cons. Finally, we will talk about why exchanges are not suitable for holding your currency long-term, and where you can store them safely.
By the end of this guide, you'll understand all there is to Kraken VS Coinbase. You'll go from crypto-exchange newbie to crypto-exchange expert.
So, let's get started!

Did you know?
Want to get smarter & wealthier with crypto?
Subscribe - We publish new crypto explainer videos every week!
What Are Oracles in Crypto? (Beginner Friendly Animation)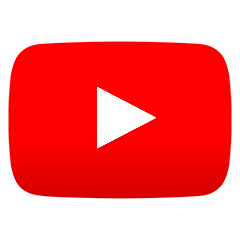 Kraken VS Coinbase: The History of Two of The Biggest Crypto Exchanges
Let's start off with Kraken.
Latest Binance Coupon Found:
CLAIM $600 BONUS
Exclusive $600 Binance Offer
Don't miss this limited-time deal that's only available for our readers. Follow the Binance referral code link & receive up to $600 in rewards and bonuses!
Expiration date: 04/06/2023
7,847 People Used
Only 49 Left
Kraken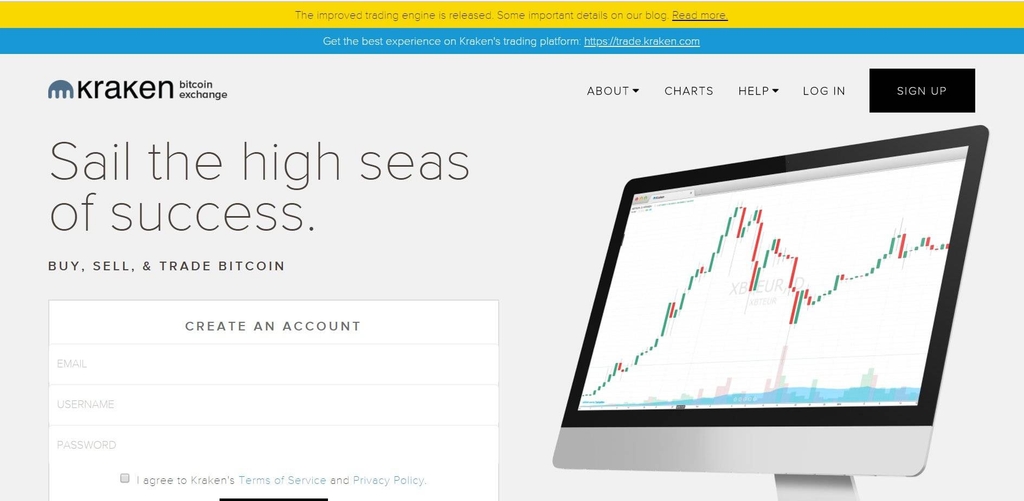 Back in 2011, the founder of Kraken, Jesse Powell, was working at the largest cryptocurrency exchange of its time, Mt. Gox. There had just been two major hacks, and security was becoming difficult to manage. Bitcoins were going missing. If this continued, the future of crypto was bleak.
Jesse thought that he could do a better job. He knew he could create a secure cryptocurrency exchange which would help people trust in the system and bring crypto into the mainstream!
So, he created Kraken. He focused on security when creating the exchange; hackers were never going to get past his security system. And so far, it has worked — Kraken has never been hacked.
Now, Kraken aims to be the exchange that offers the widest range of cryptocurrencies that you can buy using fiat currencies (USD, EUR, JPY, etc.).

Did you know?

Pros
Can be managed from mobile device
Very secure
Supports more than 1500 cryptocurrencies

Pros
Top-tier security
DeFi app support
Store over 5500 assets, install up to 100 apps simultaneously
Coinbase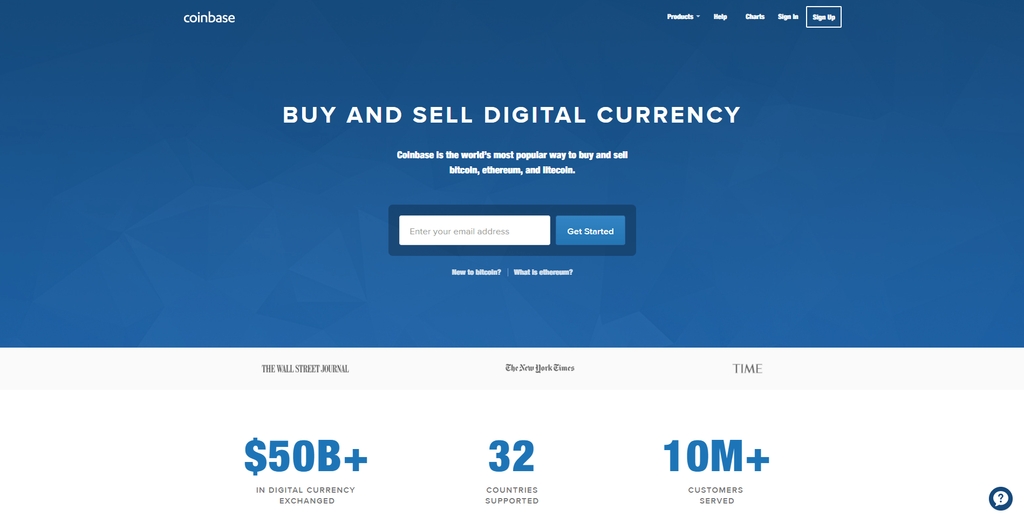 Around the same time, the founders of Coinbase were also thinking they could create an exchange to rival Mt Gox. However, Coinbase was created with a slightly different aim in mind. It wanted to be the easiest-to-use cryptocurrency exchange available!
It was designed to be a similar style to PayPal so that users could easily move into the crypto world without being frightened by new technology.
By 2014, the exchange had over one million users! And it was continuing to grow quickly. Coinbase then partnered with Expedia, Dell, Time Inc, PayPal, and other well-known companies helping with Bitcoin payments.
Coinbase is now very successful. So many of its members are making large amounts of money that in 2017 it was contacted by the US Inland Revenue. Unlike other crypto exchanges, its size has meant users making large amounts of money will be subject to tax investigations.
Since then, the Kraken VS Coinbase argument has become much more popular. But as we are about to find out, they aren't suitable for everyone. Kraken may be great for your friend, but Coinbase may be better for you (or the other way around). It all depends on the person.
Here's why.
Kraken VS Coinbase: Two Very Different Platforms
We cannot start a Kraken VS Coinbase review without first highlighting the huge difference in their features.
Let's take a look at what the two exchanges offer.
Kraken
Leveraged Trading
The reason people are more likely to make big money on Kraken is that it offers a service known as leveraged trading (or trading on margin). This means that you can trade with more money than you have deposited.
That's right – you're basically borrowing money to trade with. If I was to deposit $50 worth of Bitcoin into Kraken, and I was trading with a 3:1 leverage, this means I could purchase $150 worth of Bitcoin. This system allows users to make a lot of money when the price of a cryptocurrency goes up.

Imagine that I deposited $5000. I could then purchase $15,000 worth of Bitcoin. The price of Bitcoin rises and suddenly my investment is worth $20,000! If I sell at that point, I will have made $5000 profit – I have doubled my investment.
So, you could make a lot more money than you deposited! However, you can also lose more money than you deposited.
For example, I purchase $15,000 worth of Bitcoin with my $5000 deposit. The price drops a lot, and now my Bitcoin is only worth $14,000. If I sell at this point, I've made a loss of $6000. I only deposited $5000, so I owe Kraken $1000 dollars. That's how leveraged trading works.
A Short Position
On Kraken, you can also short cryptocurrencies. This means that you want the price to go down!
If I 'short' $3,000 Bitcoin and the value drops to $2000, I can then 'buy' it back at $2,000. This would leave me with a $1,000 profit!
However, we must remember that if the price were to rise instead of dropping, I could lose money. If I 'short' $3,000 Bitcoin, but the value rises to $4,000, I would lose $1,000 if I 'buy' it back.

Did you know?

Pros
Can be managed from mobile device
Very secure
Supports more than 1500 cryptocurrencies

Pros
Top-tier security
DeFi app support
Store over 5500 assets, install up to 100 apps simultaneously
Coinbase
What is Coinbase doing differently? It doesn't offer leverage trading. It's simply a crypto brokerage service. Basically, it works like this:
I tell Coinbase that I would like to buy X amount of Bitcoins;
The platform then performs the trade for me;
Coinbase then adds the amount of Bitcoin I purchased into my Coinbase Bitcoin wallet.
Think of it as a casino. You can buy chips, but they aren't real money. They are essentially just a promise from the casino to give you the value of the chips back at the end of your evening.
You wouldn't leave the casino without exchanging your chips back for real money. What happens if they don't let you in next time? What happens if the casino closes down? You'll have lost that money.

Coinbase works in the same way. It performs the action of the trade on your behalf, and then you must take your money out of the exchange when you're done trading.
Kraken VS Coinbase: Pros and Cons
In the Coinbase VS Kraken debate, it's important to understand what we are looking for from an exchange. Neither company is miles better than the other, but they offer different advantages and disadvantages.
Kraken
Is Kraken Easy to Use?
Any Kraken exchange review will say the platform may not be suitable for beginners. It has a lot of features for a crypto exchange, which is great if you're making trading your day job. Not so much if you're just looking to start out, however. Trying to understand how to use Kraken might be more effort than it's worth as there are easier-to-use platforms available.
For example, just to purchase crypto requires a long process. To buy Bitcoin on Kraken, you have to:
Create a verified account;
Deposit fiat currency via bank transfer;
Wait 1-5 business days for the deposit to reach your Kraken account;
Exchange your fiat currency for crypto.
It's a time-consuming process.
Coinbase, however, is much quicker. After my account is verified, I can instantly buy Bitcoin or other currencies.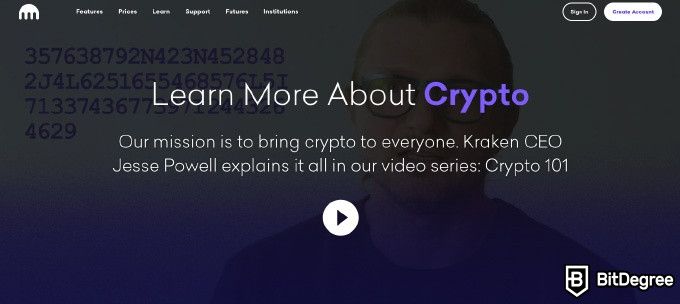 A good understanding of how to use Kraken is needed to trade profitably – so, newbies, this one is not for you!
How Do You Buy Crypto on Kraken?
You can buy crypto on Kraken in three different ways:
Fidor Bank AG SEPA: A cross-border bank transfer — the fastest and most cost-effective option for Euros.
Fidor Bank AG Wire Transfer: This is for international users.
SMBC (SWIFT): Which is no longer available after 20th March 2018.
Which Currencies Can You Buy on Kraken?
We can buy the most popular cryptocurrencies on Kraken or Coinbase, but the latter comes with a wider range available. These are:
Bitcoin, Litecoin, Dogecoin, Augur, Ripple, Stellar, Ether, Ether Classic, Iconomi, Tether, Dash, Zcash, Monero, Gnosis, EOS, and Bitcoin Cash.
What are the Fees?
In the Kraken vVSs Coinbase debate, fees are where Kraken really stands out. It's trading fees often come in at under 0.36%, depending on the currency pair you're trading with. The full details of their trading fees can be found here.
Deposit and withdrawal fees do apply, but these are generally very low. See the image below: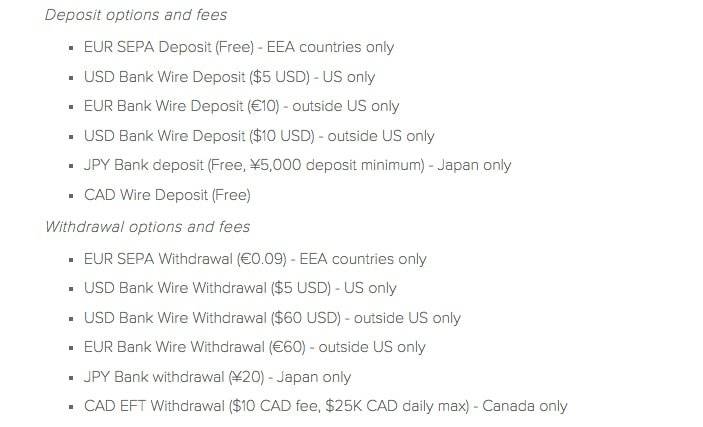 Is Kraken Safe?
I know what you're thinking… If you're investing money into crypto, you want to make sure the exchanges you store them on will keep them safe. You wouldn't give your money to someone you didn't trust, would you? The same rules should apply to exchanges.
So, is Kraken safe?
Now, in the strange world of the internet — and even in the real world — there are always people trying to steal things that do not belong to them. Therefore, it is super important to always keep your cryptocurrencies safe. Now, let's answer your question:
YES! Kraken is safe.
In the past, some cryptocurrency exchanges have been hacked (as we mentioned earlier with the infamous Mt Gox). However, Kraken is different, it was created with security in mind. Kraken has never been hacked.
BUT, remember this:
Although it is safe to buy and sell crypto on Kraken, you should always store your cryptocurrency in a safe wallet. Never leave your crypto on an exchange if you cannot afford to lose it.

Storing crypto on an exchange is the least safe option. Instead, we recommend buying a hardware wallet, like Trezor or the Ledger Nano X. You can see a comparison in our Trezor VS Ledger guide.
Even if you don't store your crypto on Kraken, it's important to follow the security advice on the Kraken website if you use it to trade. They recommend that you enable their website's security features.
These include:
Two-factor authentication for withdrawals;
A Global Settings Lock which blocks IP addresses that are not normally used with your account.
No exchange is 100% risk-free. Kraken is a pretty safe bet, but don't store your crypto on it long term.
Customer Support
On both Kraken or Coinbase, it is difficult to get high-quality customer support. This is mainly because crypto has very quickly grown in popularity.
In general, Kraken is known to be one of the better providers of customer service. But recently, the number of complaints has increased.

Did you know?

Pros
Can be managed from mobile device
Very secure
Supports more than 1500 cryptocurrencies

Pros
Top-tier security
DeFi app support
Store over 5500 assets, install up to 100 apps simultaneously
Coinbase
Is Coinbase Easy to Use?
When considering Kraken VS Coinbase, most people want to know where the best place is to start. We're trading with real money, so we need to make sure we're doing so on a platform we understand.
What is Coinbase doing better than the rest? It's providing an easy-to-use platform so that everybody can buy cryptocurrencies confidently. It is very user-friendly and suitable for beginners.

Learning to use Kraken might be a little complex for some beginners, whereas Coinbase was designed to allow any user to feel comfortable buying crypto. While you could spend days working out how to use Kraken, you should be able to get the hang of Coinbase pretty quickly.
How Do You Buy Crypto on Coinbase?
You can buy on Coinbase using a bank transfer or debit/credit card. Although, credit/debit card fees are quite a bit higher than bank transfer.
One of the biggest benefits of Coinbase is that you can buy instantly once the account is verified. On Kraken, the process can take between 1-5 days.
In the Kraken VS Coinbase comparison, Coinbase seems to win this round.
Which Cryptocurrencies Can You Buy on Coinbase?
Simple: on Coinbase we can only trade four cryptocurrencies.
This could make the Kraken VS Coinbase decision easy — if I wanted to trade Dash or Melon, Coinbase would not be the exchange for me. Instead, I would use Kraken.
What are the Fees?
What is Coinbase's biggest downfall? Well, it's got to be their high fees.
The easy-to-use interface comes at a price — Coinbase fees are much higher than Kraken. If I were trading on a regular basis, this would really eat into my profit margins. They also offer the option of buying using a credit/debit card, which comes at a higher price.
Debit/credit card costs 3.99%, which is quite expensive. A standard buy/sell from a Coinbase wallet comes in at 1.49%. These vary between the method of payment and the country you're in, so it's worth checking out the full set of fees listed below.
| | | | | |
| --- | --- | --- | --- | --- |
| Payment method | Country | Currency | Funds Available | Fees |
| Bank Transfer | USA | USD | 5-7 days | 1.49% |
| Debit card | USA | EUR | Instant | 3.99% |
| Debit card | Canada | CAD | Instant | 3.99% |
| SEPA | Europe | EUR | 1-3 days | 1.49% |
| Debit card | Europe | EUR | Instant | 3.99% |
| Debit card | UK | GBP | Instant | 3.99% |
| Xfers Transfer | Singapore | SGD | Instant | 1.49% |
| Debit card | Australia | AUD | Instant | 3.99% |
Is Coinbase Safe?
We've asked the question, is Kraken safe? But now we want to know whether Coinbase can offer the same level of protection or more.
Both exchanges follow the best industry practices for security and are widely known as safe platforms for exchanging crypto.
But Coinbase has an extra level of protection. Funds held in a Coinbase digital wallet are insured by a syndicate of Lloyds of London. So, if hackers were to somehow break down those virtual walls and steal our currency, any money lost will be repaid. That's pretty cool if you ask me!

It should be noted that, as with Kraken, Coinbase recommends you take personal security measures when using their website. This includes installing suitable firewalls and protection. If you have not secured your personal account properly and you end up getting hacked, you may not be able to recover this money, EVER.
So, just as you would be careful with your regular money, you should protect yourself from crypto-hackers in the same way.
Customer Support
Coinbase now has a customer chatbot, which is great for answering your questions quickly. They also have telephone customer service.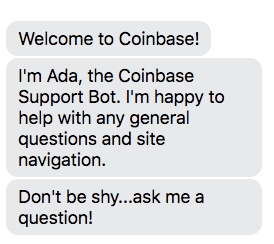 Kraken VS Coinbase: Holding Cryptocurrency Long-Term
Whether you choose Kraken or Coinbase, you should not keep your currency in either of these online wallets for a long period of time.
While they are thought to be much safer than in the past, the horror story of Mt. Gox and its huge security breaches means online exchanges are not recommended for long-term currency storage.
But most importantly, while your cryptocurrency is in an exchange, it does not actually belong to you. Crazy, I know.
Exchanges technically control your currency – but they promise to give you your currency when you ask for it. However, if something bad happens to these companies (hacks, government seizures, or if they just fancy running off with your money) you'd find that you never really owned it, in the first place.
You should consider downloading a software wallet or buying a hardware wallet. They are much safer long-term options for storing currency.
Conclusion: Which is the Best for You?
Now that the Coinbase VS Kraken battle is nearing its end, have you decided which of the two, is best for you?
Your answer should depend on what you want to use it for. You need to figure out your investment strategy first, and then you will be able to make a decision.
If you're an experienced crypto trader, looking to make huge investments, with a high risk in exchange for potentially large rewards, then Kraken is your best bet. Its low fees and leveraged trading option make it great for this type of user. But it's interface is tricky for beginners.
If you're looking to start your crypto trades as a fresh-faced newbie, your best bet is Coinbase. It's a large exchange, with a lot of backing and its interface is perfect for beginners. You can purchase your first load of crypto there, and it gives you an idea of how crypto wallets work! More detail can be found on our "How to Choose the Best Cryptocurrency Wallet" guide.
So, now that you've read our Coinbase and Kraken exchange comparison, you're ready to pick your contender in the Kraken VS Coinbase debate.
Let us know what your views are on these two epic exchanges!
Leave your honest feedback
Leave your genuine opinion & help thousands of people to choose the best crypto exchange. All feedback, either positive or negative, are accepted as long as they're honest. We do not publish biased feedback or spam. So if you want to share your experience, opinion or give advice - the scene is yours!