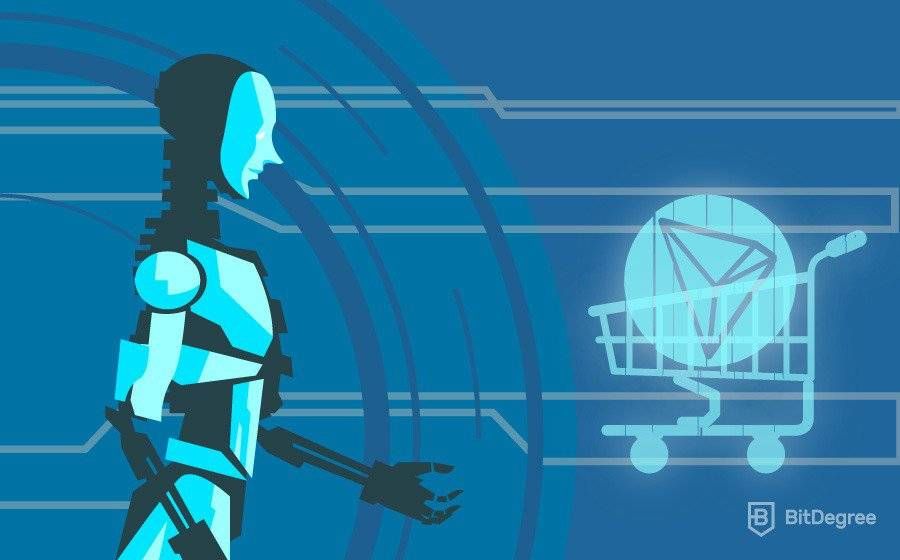 So, you've made the decision to increase your cryptocurrency portfolio and now you want to know how to buy Tron coin? You've come to the right place! By the way, did you know that Tron increased its value by more than 33 times in just 15 days back in December 2017!?
This complete guide will start by explaining what the Tron coin is, and why it was created. Then I will list the top five exchanges that you can buy it from, followed by a simple step-by-step guide that will include screenshots to make the process even easier for you!
By the end of this guide, you will be ready to buy your first ever Tron coin.
Note: It's crucial to choose secure crypto exchanges, whether you're buying TRX or any other coin. KuCoin, Coinbase, and Binance are just a few of the recommended options. Also, don't forget to keep your cryptocurrencies in secure wallets, such as Ledger Nano X and Trezor Model T.
Let's get started and find out how Tron works!

Did you know?
Want to get smarter & wealthier with crypto?
Subscribe - We publish new crypto explainer videos every week!
What is Fantom? | Animated FTM Explainer
What is Tron?
Tron was created in late 2017 by Justin Sun. It's still one of the most successful ICO's of all time, raising more than $81 million from cryptocurrency investors! In fact, so many people wanted to buy it that it caused the Binance exchange to crash!
Note: ICO stands for initial coin offerings, and is a way for new crypto projects to raise money. In 2017, more than $5 billion was raised this way! How much do you think will be raised in 2018?
Tron wants to completely decentralize the internet by allowing people to create and access everyday media without using a third party. This is really important because big companies not only control what people can view, but they also take most of the profits!
For example, think about how YouTube works. If you spend lots of time making a really cool video and then upload it to YouTube, you instantly give control away.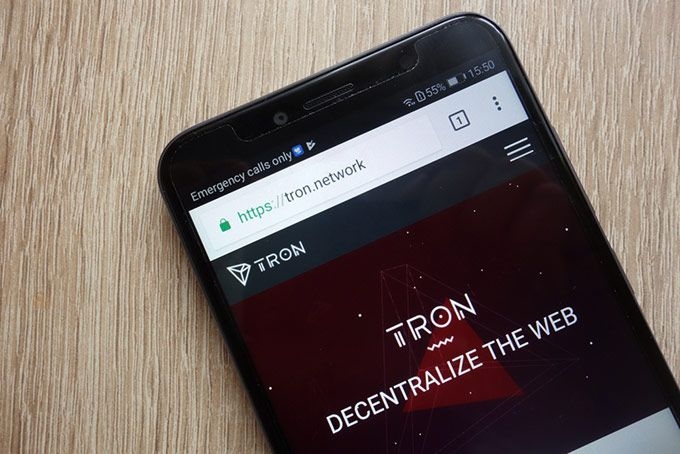 Although you have a chance of making money from your video when more and more people watch it, YouTube will take a large percentage of your profits. That's not fair, is it!?
If, for any reason, YouTube decides they no longer want to host your video, they can remove it at any time!
Tron is solving this problem by creating a decentralized platform that can't be controlled by any single person. Instead, control is distributed across thousands of different computers.
The only way somebody could hack the network is if someone gained access to every single computer supporting it, which is virtually impossible!
Tron has its own cryptocurrency, which is called TRX for short. TRX is used to help confirm transactions, and pay artists for their work. As more and more people use Tron as a decentralized media platform, the value of its coin will increase.
People who invested in Tron in its early days have done very well. When the coin was first released it was only worth $0.002. That's less than 1 cent! In the first week of January 2018, it reached almost $0.25 per coin, making some lucky investors lots of profit.
UPDATE 2023: TRX is currently worth $0.035 USD.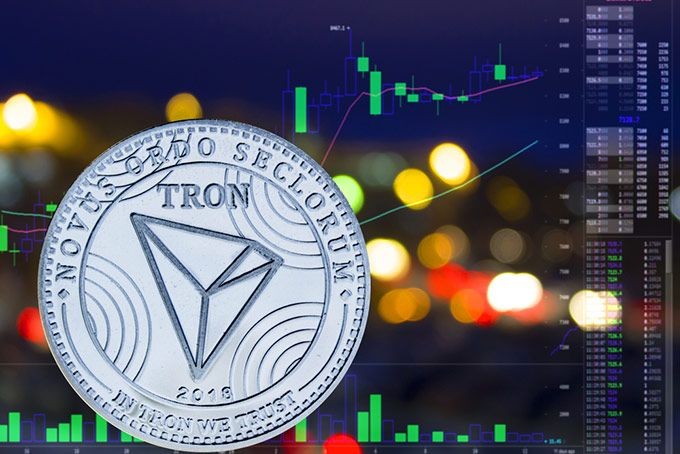 One of the main reasons people are so confident in Tron is that its founder, Justin Sun, is really good friends with Jack Ma. Ma created one of the most valuable companies of all time, Alibaba, meaning that he has lots of important contacts.
So now that you know a bit of history on the project, let's find out how to buy a Tron coin!
How to Buy Tron Coin?
There are many different exchanges that you can buy Tron coin from, but I am going to show you the top five. Each exchange has its own advantages and disadvantages, so have a read on each one and decide which is best for you - buying TRX with a credit or debit card is preferable, so take your time and decide!
Binance
Created as recently as 2017, Binance is one of the most reliable crypto exchanges. One of their biggest disadvantages is that you can't deposit or withdraw funds using fiat currency, which means that you will need to trade using a different cryptocurrency.
UPDATE 2023: Binance now supports multiple fiat currencies, including USD, EUR, RUB, TRY, and so on.
Note: If you are wondering what I mean by "Fiat Currency", I am talking about real-world cash. USD, EUR, and GBP are all examples of fiat currency. Central banks can print as much fiat currency as they like, which decreases its value over time!
However, Binance is really popular because they list more than 100 different coins, including Tron. Every time you trade on Binance you will pay a fee of 0.1%, which is one of the lowest. Even better, if you use the Binance Coin, which is also a cryptocurrency, you get a 50% discount on all fees!
Binance has become so popular that in late 2017 they temporarily stopped allowing new customers to register an account as too many people were joining!
Account security at Binance is also good, as you can set up Google Authenticator. Finally, Binance has a basic and advanced section, meaning it is ideal for both beginners and more experienced traders.
HitBtc
HitBTC is a multi-currency crypto exchange based in Estonia and has been providing its services since late 2013. It is perfect for beginners as they allow you to deposit using fiat currencies such as USD and EUR. If you are located in Europe this is normally through SEPA or SWIFT for other parts of the world.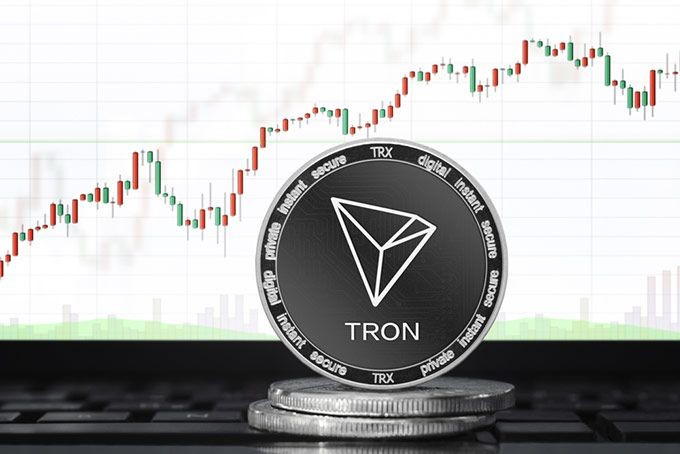 Just remember, if you decide to use your bank account to deposit you will need to submit identity documents. You will also have to wait a few days for HitBTC to verify your ID. If you need to buy Tron quickly, then it might be better to deposit using another cryptocurrency like Bitcoin or Ethereum.
HitBTC has almost 200 different cryptocurrencies to buy and sell, including Tron. Just like Binance, trading fees are very low at 0.1%. However, depending on which coin you want to withdraw, the fees can be quite high.
Although HitBTC has various security features like Google Authenticator when the exchange was hacked in 2015 some people lost their coins.
OKEx
OKEx was launched in 2014 and originally only supported the Chinese language. However, as they became more popular they also offered English!
You can buy more than 100 different coins on OKEx and the website has lots of trading volume. Although they have a fiat currency facility, this is to allow advanced traders to buy complicated financial products, so this wouldn't be suitable if you are just looking to buy Tron.
Security at OKEx is one of the best in the industry, with users required to complete verification steps every time they log in, trade or withdraw funds. Some people complain about the number of times they have to confirm their mobile number, but I think it's good they take security so seriously!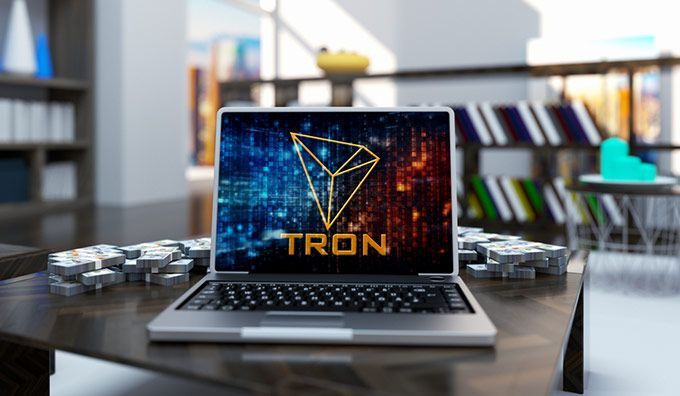 Depositing cryptocurrency into OKEx is free, but each trade will cost between 0.02% - 0.2%, depending on the status of your account. You only need to supply ID if you are trading really high amounts, which means more than 100 Bitcoin in 24 hours!
Finally, there is live chat support 24 hours per day, which is great if you live in a different time zone to China!

Did you know?
Want to get smarter & wealthier with crypto?
Subscribe - We publish new crypto explainer videos every week!
What is Olympus DAO? (OHM Crypto Animated Explainer)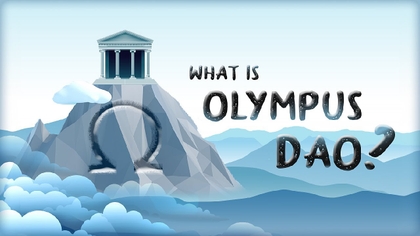 Mercatox
Mercatox was created in 2016 and is a peer-to-peer exchange (P2P). This means that you are not buying Tron directly from the exchange, but from the person that wants to sell it. Think of P2P like person-to-person!
Funding your account is really simple as there are many different payment providers that can process fiat currency deposits such as PerfectMoney and Payeer! This will include debit/credit card and bank account deposits. Although this is very convenient, each payment provider will have their own fees, so check this before you deposit.
The Mercatox exchange offers more than 100 different cryptocurrencies to buy, sell and trade. Each trade costs 0.25% in transaction fees for both the buyer and seller, which is still quite cheap. When you register an account you will be asked to set up two-factor authentication, email verification, and SMS verification, which will make your account really secure.
CoinEgg
Although CoinEgg is much smaller than the other exchanges I have listed, they have one of the highest trading volumes for Tron. Based in the UK, there are many different cryptocurrencies that you can buy and sell.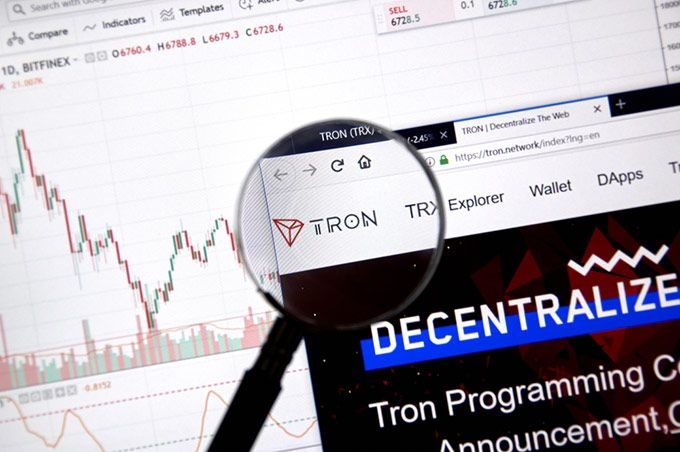 Unfortunately, CoinEgg does not allow deposits with a debit/credit card or bank account, but you can use popular coins such as Bitcoin and Ethereum instead. Trading fees are very low at just 0.1%.
When it comes to support, there is a live chat facility, or you can submit an email ticket. Security is taken very seriously at CoinEgg and you will not be able to trade until you set up three security questions.
So there you go, you now know where to buy Tron coin from! Now it's time for me to show you how to buy Tron coin with step-by-step images!
Step-by-step Instructions on How to Buy Tron Coin
Although I have listed some Tron exchanges that allow you to use your debit/credit card or bank account, these will take a few days before you are verified.
So, when looking at how to buy Tron coin quickly, you should first get an account with Coinbase and buy some Ethereum. To find out how to register, you can view my complete guide here. Once you are set up, come back to this part of my "How to buy the Tron Coin" guide!
How to Buy Tron: Buy ETH on Coinbase
Now that you have opened your Coinbase account and verified your information, it's time to buy some Ethereum!
First, click on Buy/Sell

Next, click on Ethereum

Scroll down to the bottom of the page and enter the amount of Ethereum you want to buy. As my account is in Euros, I have entered 125 EUR. The ETH box will then update depending on the amount you enter.
Finally, click on Buy Ethereum Instantly to complete your purchase. Easy!
How to Buy Tron: Sending ETH to an exchange
Now that you have bought some Ethereum, you will need to transfer them to an exchange that sells Tron. I normally use Binance as they have the largest volume and their fees are very low.
Click on Accounts at the top of the exchange
Then you need to scroll down, select Ethereum and click on Send.
You will then be asked to enter the wallet address you want to send your Ethereum to. This will be your Binance address. If you don't have a Binance account yet, click here to view our complete guide. Return to step 4 once you are set up!
To get your Ethereum wallet address on Binance, move your mouse on Funds and then click on Deposits.
Now click on the drop-down box, enter ETH and then click on Ethereum.
Now you will see your unique Ethereum wallet address for Binance. Click on Copy Address and then go back to Coinbase.
In Coinbase, paste the Binance wallet address and click on Your Ethereum coins should reach Binance within 10 minutes!

Pros
A very well-known crypto exchange platform
More than 500 different cryptos available
Two-factor authentication
Main Features
Over than 100 different cryptocurrencies available
Strong security
Small withdrawal fees

Pros
Secure and reliable
Low fees
A good amount of fiat currencies accepted
Main Features
Reputable exchange
Multiple fiat currencies are accepted
Relatively low trading fees

Pros
Anonymous trading
Secure
Supports a variety of cryptocurrencies
Main Features
Easy to use
Low fees
Good security
How to Buy Tron: Purchasing TRX on Binance
You've made it this far and are now one step away from buying your first ever Tron coins! Once your Binance account is funded, follow the below steps.
Move your mouse over Exchange and then click on Basic.
On the right of the page, click on ETH, search for TRX and then click on TRX/ETH.
As you will see from the screenshot below, you are now on the main trading screen for the Tron/Ethereum pairing.
Scroll down below the chart and look for Buy TRX. Then click on the Market. By clicking on the Market, this will give you the current market price for Tron, so your order will go through straight away!
Now you need to enter the amount of Tron you want to buy. If you want to use all of the Ethereum that you transferred from Coinbase, click on 100%.
Finally, click on Buy TRX to complete your trade.
Congratulations! You now know how to buy Tron Coin on Binance! How easy was that?
How to Buy Tron: Conclusion
If you have read this "How to buy Tron Coin?" guide from start to finish, you should now have a good understanding of how the project works.
Just remember that it's important to always choose reliable cryptocurrency exchanges when purchasing TRX. It's highly recommended to choose between Binance, Coinbase, and KuCoin.
Also, make sure to get a secure wallet, such as Ledger Nano X and Trezor Model T. Or you can store them in your Binance wallet.
Hopefully, you enjoyed my "How to buy Tron Coin?" guide. I would love to hear your thoughts on Tron and why you think it's a good coin to buy. Maybe you know something I don't!? Leave me your comments and let me know!
About Article's Experts & Analysts